---
Sections on today's Signs Page:
---
SOTT Focus
---
Something Wicked This Way Comes


sott.net
2007-10-29 17:02:00

War, rumors of war, corrupt governments run by psychopaths, phony terrorism, burgeoning police states...but is that all we have to worry about? What if there was something to put it all in context? Or rather, what if there is something else we are missing, something that is beyond the control of even the political and corporate elite; something that is driving them to attempt to herd the global population to an ever finer order of control...

A new sott.net video production:





Comment on this SOTT Focus

---

Signs Economic Commentary for 29 October 2007

Donald Hunt
Signs of the Times
2007-10-29 06:51:00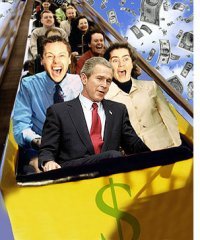 ©2002 Salon.com


Summary: Oil and gold continued to rise sharply last week. The dollar continued its slide. The ongoing collapse of the dollar has significance far beyond economic matters. It represents not only the end of the reign of the dollar as the world's reserve currency but also the end of the reign of the U.S. empire as the hegemonic world power. All due to a series of incomprehensible blunders by the Bush administration...


Comment on this SOTT Focus
---

Fascism is HERE! NOW! Violent Radicalization and Homegrown Terrorism Prevention Act of 2007

The Editors
Signs of The Times
2007-10-27 15:02:00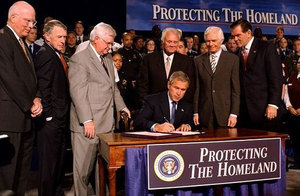 Stop the Pathocrats from signing away our rights and our lives!



On a recent trip abroad a friend was talking to a street vendor. "Where are you from?", asked the vendor. "America", our friend replied. The vendor grimaced in a way that suggested at once pity and distaste. "I'm not responsible for Bush!" our friend protested. The vendor summed up his feelings in one word, "Fascists". Our friend could hardly disagree, "Fascist pigs!" he exclaimed.

While many foreigners can see the current unmasking of an overtly fascist form of government in the USA, too many home-grown Americans cannot. Over six years of incessant "terror threat" propagandizing from the US government and the mainstream media has hystericized the American mind to the point that the ordinary citizen is no longer able to think clearly and differentiate lies from truth and fascism from democracy.

Comment on this SOTT Focus

---
Best of the Web
---
No new articles.
U.S. News
---
Homeland Security strikes deal with New York on driver's licenses

Devlin Barrett
Associated Press
2007-10-27 16:49:00

The Bush administration and New York cut a deal Saturday to create a new generation of super-secure driver's licenses for U.S. citizens, but also allow illegal immigrants to get a version.

New York is the fourth state to reach such an agreement on federally approved secure licenses, after Arizona, Vermont and Washington. The issue is pressing for border states, where new and tighter rules are soon to go into effect for crossings.

Comment on this SOTT Focus

---

US annexes Canadian landmark in new video promoted by the State Department

Matthew Lee
Associated Press
2007-10-29 10:52:00

Oh, Canada! The USA is closer than ever.

The Bush administration appears to have annexed a major Canadian landmark as part of a slick new campaign to promote U.S. tourism and welcome foreign visitors to America.

Comment on this SOTT Focus

---

VA hospitals overwhelmed by Bush's wars, forced to turn away patients


Associated Press
2007-10-29 08:27:00

Two Tampa Bay veterans hospitals turn away critically ill patients for huge chunks of the year because of an overloaded veterans' health care system.

Comment on this SOTT Focus

---

Confessions of a violent radical: Put On the Cuffs, I'm Guilty as Charged

Jim Freeman
opednews.com
2007-10-27 19:38:00

If you thought, as I did, that some pretty scary legislation was created in the past seven years of this administration, you might want to pay attention.

You or I may be a violent radical in the eyes of your neighbor, or someone at work or (quite possibly) a complete stranger on the subway.



No way.



Don't be sure. Jane Harman, a Democratic member of the House from California, has just gotten together with fellow members to pass HR 1955 RFS. Just four days ago, the Violent Radicalization and Homegrown Terrorism Prevention Act of 2007 sailed off to the Senate. Harman had fourteen co-sponsors, ten Democrats and four Republicans. Harman's bill has been called, quite properly, a

"thought crime bill."



Comment on this SOTT Focus

---

House Passes Thought Crime Prevention Bill

Lee Rogers
RogueGovernment.com
2007-10-28 19:00:00

The U.S. House of Representatives recently passed HR 1955 titled the Violent Radicalization and Homegrown Terrorism Prevention Act of 2007. This bill is one of the most blatant attacks against the Constitution yet and actually defines thought crimes as homegrown terrorism. If passed into law, it will also establish a commission and a Center of Excellence to study and defeat so called thought criminals. Unlike previous anti-terror legislation, this bill specifically targets the civilian population of the United States and uses vague language to define homegrown terrorism. Amazingly, 404 of our elected representatives from both the Democrat and Republican parties voted in favor of this bill. There is little doubt that this bill is specifically targeting the growing patriot community that is demanding the restoration of the Constitution.



Comment on this SOTT Focus

---

The Agonist on: the Violent Radicalization and Homegrown Terrorism Prevention Act of 2007


The Agonist
2007-10-28 18:45:00

Rep. Jane Harmon (D-CA) is sponsoring H.R. 1955, the Violent Radicalization and Homegrown Terrorism Prevention Act of 2007. It proposes the establishment of a commission composed of members of the House and Senate, Homeland Security and others, to "examine and report upon the facts and causes of violent radicalization, homegrown terrorism, and ideologically based violence in the United States...." Here are a few definitions. They seem to include anything that any authority could feel threatened by.

Comment on this SOTT Focus

---

Newser's book: Ford saw Clinton as a sex 'addict'

Tracy Connor
NY Daily News
2007-10-28 18:10:00

Gerald Ford was disturbed by Bill Clinton's skirt-chasing ways - and thought he should check into a sex addiction clinic.

A new book on the late 38th President reveals he had strong views about the Clintons: He thought Hillary wore the pants and that Bill couldn't keep his zipped.

"He's sick - he's got an addiction. He needs treatment," Ford told Daily News Washington Bureau Chief Thomas M. DeFrank, author of "Write It When I'm Gone: Remarkable Off-the-Record Conversations with Gerald R. Ford."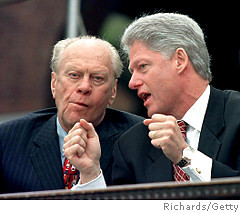 ©Richards/Getty
Former President Ford and then-President Clinton in 1997
Comment on this SOTT Focus
---

Kucinich Forcing Impeachment Vote, More Volunteers Needed to Put Up Impeachment Posters, and More You Can Do to Help


UsAlone.com, The People's Email Network
2007-10-28 17:57:00

Last week we told you we were printing at least 10,000 Impeach Cheney posters to put up on college campuses all over the country.

Because of the tremendous initial response from you, our participants, we had already made the commitment to bump the initial four color glossy print run up to 25,000. And then we got confirmation that Dennis Kucinich was determined to force the impeachment issue, by bringing it as a privileged resolution before Thanksgiving.

We need hundreds of additional volunteers right now to help get these posters up, to really give the impeachment movement maximum visibility. We'll be picking up the full 25,000 11x17 posters this Tuesday, and start shipping priority mail the same day. So please, if you are anywhere near a college campus email us and we'll put you in contact with other volunteers in your area. If you've already volunteered, start organizing some other activist friends to join the Impeach Team.



©UsAlone.com
Comment on this SOTT Focus
---

Blackwater Disarms U.S. Troops In Iraq

Rod Nordland and Mark Hosenball
Newsweek
2007-10-15 17:25:00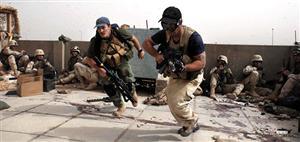 © Gervasio Sanchez / AP
Tough-Guy Reputation: Blackwater security contractors taking part in a fire fight in Najaf



An arrogant attitude only adds fuel to the criticism.

Comment on this SOTT Focus

---

Shots fired at Missouri college, no injuries


KansasCity/Associated Press
2007-10-28 15:51:00

Shots were fired during the night on the campus of Northwest Missouri State University but no one was injured, school officials said Sunday.

Comment on this SOTT Focus

---

American Airlines jet forced to land when woman tries to open exit door

Kevin Krause
The Dallas Morning News
2007-10-28 15:00:00

An American Airlines flight bound for Dallas on Saturday night had to land in Houston after a female passenger tried to open an emergency exit door in mid flight.

The woman, whose name was not immediately available, was immediately restrained after she tried to open the door, said American Airlines spokesman Billy Sanez.

Comment on this SOTT Focus

---

San Francisco: Thousands call for swift end to Iraq war

Jason Dearen
Associated Press
2007-10-28 14:30:00

Thousands of people called for a swift end to the war in Iraq as they marched through downtown on Saturday, chanting and carrying signs that read: "Wall Street Gets Rich, Iraqis and GIs Die" or "Drop Tuition Not Bombs."


Comment on this SOTT Focus

---

Truth Matters

Charles Sullivan
The People's Voice
2007-10-27 14:22:00

I have been writing political essays for a few years now. I do so as a reluctant enthusiast, not because I wanted to write on these themes; but because, it seemed to me, that professional journalists were not telling the whole story; that significant parts that would allow people to connect the dots and understand what is happening from a historical perspective, was being deliberately omitted from the official version of current events, and from history.

As propaganda, the elements that are deliberately left out of media are as important as those that are retained. It is propaganda by omission, as much as by content. What people are not told shapes their world view and influences their behavior, as surely as what they are told. Imposed ignorance and selective knowledge go hand in hand to forge public opinion and to shape cultural identity. These conditions set the stage for belligerent government and aggressive nationalism.


Comment on this SOTT Focus

---

Propaganda unmasked! Chertoff Rips Phony Press Event

Devlin Barrett
Associated Press
2007-10-28 09:42:00

The homeland security chief on Saturday tore into his own employees for staging a phony news conference at the Federal Emergency Management Agency.

"I think it was one of the dumbest and most inappropriate things I've seen since I've been in government," Michael Chertoff said.



Comment on this SOTT Focus

---

U.S. Military Announces Missile Defense Hit


Associated Press
2007-10-28 00:36:00

The military shot down a Scud-type missile in another successful test of a new technology meant to knock down ballistic missiles in their final minute of flight, the Missile Defense Agency said Saturday.

A ship off Kauai fired a target missile at 9:15 p.m. Hawaii Standard Time Friday, or 3:15 a.m. EDT Saturday. Minutes later, soldiers with the U.S. Army's 6th Air Defense Artillery Brigade launched an interceptor missile from Kauai that destroyed the target over the Pacific, according to the agency.

Comment on this SOTT Focus

---
UK & Euro-Asian News
---
Germany tempted to lock up its industrial jewels


Agence France-Presse
2007-10-28 16:57:00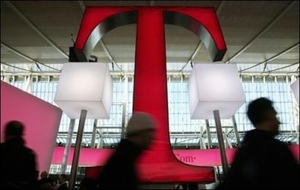 ©n/a
Germany tempted to lock up its industrial jewels



Germany's fractious coalition government has an issue both sides agree on -- the need to protect key industries, the country's crown jewels, from hostile foreign takeovers.

Comment on this SOTT Focus

---

Sarkozy storms out of "60 minutes" interview

Katrin Bennhold
International Herald Tribune
2007-10-29 16:36:00

PARIS: "No, no. This is stupid," President Nicolas Sarkozy snorted, abruptly unplugging his microphone and calling his press secretary an "imbecile" for setting up an interview with American television network CBS on a busy day.

The interview, which was recorded earlier this month and broadcast on Sunday, sought to introduce France's new head of state to U.S. audiences ahead of his visit to the White House next week.

Americans certainly discovered Sarkozy's impatient side - a side that has been described at length in the numerous volumes written about him but that is rarely visible in public.

Comment on this SOTT Focus

---

New Bulgarian right-wing party scores well in mayoral vote: exit polls


Agence France-Presse
2007-10-29 06:44:00

SOFIA - A new right-wing party dealt a heavy blow to Bulgaria's ruling Socialist Party in local elections on Sunday, winning control of the country's two largest cities, according to exit polls.

Citizens for the European Development of Bulgaria (GERB), headed by conservative Sofia Mayor Boiko Borisov, surged ahead in exit polls provided by five institutes following the vote for mayors and municipal councils.


Comment on this SOTT Focus

---

Sarkozy calls Chad children case illegal

Sophie Tetrel
Associated Press
2007-10-29 06:38:00

PARIS - President Nicolas Sarkozy on Sunday condemned an attempt by a French group to spirit more than 100 children out of Chad on the grounds that they were orphans from Darfur in danger of being killed.

Sarkozy called Chadian President Idriss Deby to discuss the case, his office said in a statement. Chad's president has denounced the case as a "straightforward kidnapping" and promised punishment for anyone who tried to take the children out of the country.

At least 16 people, nine of them French, have been detained for questioning by authorities in Chad.


Comment on this SOTT Focus

---

Turkish army kills 20 Kurd militants

Thomas Grove
Reuters
2007-10-28 22:09:00

Turkish troops killed 20 Kurdish guerrillas on Sunday in a major operation against separatist rebels in eastern Turkey, army sources said.

The operation involved 8,000 troops with air support in the province of Tunceli, hundreds of kilometers (miles) from the Iraqi border. The sources gave no details on army casualties.

Comment on this SOTT Focus

---

Liam Fox's propaganda : Afghanistan must not be lost

Liam Fox
Telegraph
2007-10-28 16:20:00

Lord Ashdown said this week that the war in Afghanistan is lost and that a much greater regional conflict looms. While I believe we are not in a losing position at present, there is no doubt that we could be in the future and that the consequences for our security would be disastrous.

This week, Nato ministers again grappled with the need to step up the alliance's contribution across the country and to share the military burden between the allies.

Comment on this SOTT Focus

---

UK: Royal 'targeted in blackmail plot'

Katie Franklin
Telegraph
2007-10-28 15:55:00

Buckingham Palace has refused to comment on a report that a member of the Royal Family has been the target of a blackmail attempt.

The Sunday Times says an unnamed Royal was at the centre of a £50,000 "sex and drugs" blackmail scam.



Comment on this SOTT Focus

---

Tu-154 plane makes emergency landing in North Caucasus


RIA Novosti
2007-10-28 15:10:00

A Tu-154 plane made a safe emergency landing at an airport in the North Caucasus on Saturday night over problems with an engine, the regional emergencies center said on Sunday.

The plane with 140 passengers took off from Mineralniye Vody airport at 9:02 p.m. Moscow time (5:02 p.m. GMT) on Saturday to fly to Moscow and made an emergency landing at the same airport at 10:29 p.m. Moscow time (6:29 p.m. GMT), the emergencies center said.

Comment on this SOTT Focus

---

Not surprising: Berlusconi cleared of corruption


BBC
2007-10-28 14:45:00

Italy's highest court has acquitted former Prime Minister Silvio Berlusconi definitively of corruption charges dating back to the 1980s.
The charges concerned a privatisation deal in which Mr Berlusconi was accused of bribing judges to block the sale of food group SME to a rival.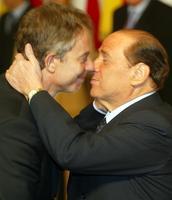 ©Unknown



In April an appeals court acquitted the media mogul on all charges, and Friday's ruling upholds that.

Comment on this SOTT Focus

---

Pass the sick bag: Brown to set out his 'Britishness' in New Year

Melissa Kite
Telegraph
2007-10-28 14:16:00

Gordon Brown is to publish a controversial statement of British values in the New Year, despite Tory criticism that the idea is "bogus" and more New Labour spin.

The Prime Minister, who has said he wants a new relationship between government and citizens, has begun work on a draft statement setting out what he believes it means to be British, which he will launch in January.

Comment on this SOTT Focus

---

Denmark: General Election called


The Copenhagen Post
2007-10-25 09:24:00

Danes will go to the polls next month after the PM called a general election to "clear the air" before beginning negotiations over widespread reform of the social welfare system

PM Anders Fogh Rasmussen put an end to months of speculation on Wednesday by calling for a general election to be held on 13 November.

Rumours of an election have been swirling in the media since the summer, but Rasmussen has held off, possibly until he was satisfied that negotiations over the EU reform treaty were completed.

Comment on this SOTT Focus

---

EU Parliament backs Turkish pull-out from Cyprus

Angelos Marcopoulos
Cyprus Weekly
2007-10-28 04:59:00

MEMBERS of the European Parliament came out massively in favour of the withdrawal of Turkish troops from Cyprus in a debate this week ahead of the November 6 report by the European Commission into Turkey's membership bid progress.

The MEPs called for a solution based on Human Rights and Rule of Law, and beefed up their condemnation of Turkish violations of freedom of expression, giving stronger warnings to Turkey that accession was not guaranteed.

They called for deeper reforms.

Comment on this SOTT Focus

---

Turkey threatens incursion after Iraq talks fail

Thomas Grove
Reuters
2007-10-28 01:16:00

Turkish Prime Minister Tayyip Erdogan threatened on Saturday to order an incursion into northern Iraq against Kurdish guerrillas after the failure of talks with Iraq aimed at averting a cross-border raid.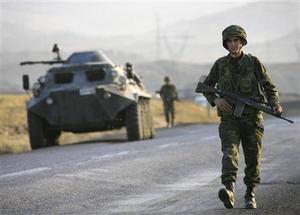 ©REUTERS/Osman Orsal
Turkish soldiers patrol and search for mines on a road surrounded by the rugged mountains in the southeastern Turkish province of Sirnak, bordering Iraq, October 27, 2007.
Comment on this SOTT Focus
---

Turkey unmasked: We Will Make Kurd Rebels Grieve

David Rising
ABC/Associated Press
2007-10-27 15:04:00

Turkey's top military commander promised Saturday to make Iraq-based Kurdish rebels "grieve with an intensity that they cannot imagine," while the prime minister said his nation would fight "when needed," regardless of international pressure.

Comment on this SOTT Focus

---

Dutch lawmakers offended by Rep. Lantos Auschwitz remarks

Desmond Butler
Associated Press
2007-10-27 08:39:00

Dutch lawmakers who visited the Guantanamo Bay military prison this week said they were offended by a testy exchange in Washington with a senior congressional Democrat.

The lawmakers said that Rep. Tom Lantos, D-Calif., chairman of the House Foreign Affairs Committee, told them that "Europe was not as outraged by Auschwitz as by Guantanamo Bay."



Comment on this SOTT Focus

---
Around the World
---
Somali prime minister resigns


Agence France-Presse
2007-10-29 06:57:00

Somali Prime Minister Ali Mohamed Gedi resigned Monday following a long-running feud with the president who accused him of failing to deal effectively with a violent Islamist insurgency in the capital.

Gedi personally handed his resignation to President Abdullahi Ahmed Yusuf, a top presidential aide told AFP on condition of anonymity.

"The two of them discussed the future of the nation for a while" at the president's office in Baidoa, a town which houses parliament and is located some 250 kilometres (155 miles) from the capital Mogadishu.

Comment on this SOTT Focus

---

Brazil boosts military spending more than 50 percent


Agence France-Presse
2007-10-29 06:46:00

Brazil Sunday announced it plans to boost its military spending by more than 50 percent in 2008, to around five billion dollars, and draw up a new defense plan, but told its neighbors they should not worry.

"Brazil has well established, peaceful relations with all South American nations ... one of our political priorities is economic and structural integration of the region ... (and in 2008) we'll also be strenghtening our military links," Defense Minister Nelson Jobim, said in a public speech.



Comment on this SOTT Focus

---

Fidel Castro pokes fun at George W. Bush


Reuters
2007-10-29 06:38:00

HAVANA - Ailing Cuban leader Fidel Castro poked fun at President George W. Bush on Sunday for proclaiming "Long Live Free Cuba," likening it to Spain's king saying the same during his colonial rule over the island.

Bush said the transfer of power from the ailing Fidel Castro to his brother Raul as of July 2006 was unacceptable, proclaiming liberty was more important than stability and ending his comments in the speech to the U.S. State Department on Wednesday with "Viva Cuba Libre."


Comment on this SOTT Focus

---

Not Again! Australian army probes troops over 'stupid' photos


ninemsn.com.au
2007-10-29 02:34:00

The Australian Defence Force has launched an investigation after A Current Affair obtained embarrassing photographs of soldiers playing with high-calibre military weapons as if they were toys.

The series of pictures, to be broadcast on ACA tonight, show Australian soldiers pointing guns at each other and mocking battle scenarios.



Comment on this SOTT Focus

---

Hysteria In Action: Misread text message sparks armed call-out in Australia


ninemsn.com.au
2007-10-29 01:50:00

A woman sparked a frantic police response in central Brisbane today after misreading a text message from her boyfriend about a possible armed hold-up.

Comment on this SOTT Focus

---

Poland demands answers from Canada on immigrant's taser death


AFP
2007-10-27 23:42:00

The death of a Polish emigre after police stunned him with a taser at Vancouver airport here has sparked a diplomatic incident, with Poland demanding full details of the subsequent investigation.


Comment on this SOTT Focus

---

Indian landless march into Delhi


BBC
2007-10-28 23:22:00

About 25,000 protesters have arrived in the Indian capital, Delhi, after marching 325km (200 miles) to demand the redistribution of land.


Comment on this SOTT Focus

---

Early returns: Argentine first lady wins

By BILL CORMIER, Associated Press Writer
Yahoo News/AP
2007-10-28 21:07:00

BUENOS AIRES, Argentina - Early returns and major exit polls suggested that first lady Cristina Fernandez de Kirchner won the presidency Sunday by a large enough margin to avoid a runoff. She would be the first woman in Argentina elected to the post.

Fernandez's husband, President Nestor Kirchner, is credited with Argentina's rebound from a 2001 economic collapse, and much of her support is due to his popularity.

She has been compared to U.S. Sen. Hillary Rodham Clinton, who like her is a lawyer and senator who soldiered alongside a husband as he rose from small-state governor to his nation's presidency.

At Fernandez's campaign headquarters, supporters jumped up and down and embraced one another.

"I'm so excited," screamed Maria Isabel Francia, a 50-year-old street merchant. "Cristina is going to pull us out of poverty!"

Comment on this SOTT Focus

---

Burma and Global Government Hypocrisy

John Pilger
Information Clearing House
2007-10-28 19:17:00

This is John Pilger's address to a London meeting, 'Freedom Writ Large', organized by PEN and the Writers Network of Burma, on October 25.

Thank you PEN for asking me to speak at this very important meeting tonight. I join you in paying tribute to Burma's writers, whose struggle is almost beyond our imagination. They remind us, once again, of the sheer power of words. I think of the poets Aung Than and Zeya Aung. I think of U Win Tin, a journalist, who makes ink out of brick powder on the walls of his prison cell and writes with a pen made from a bamboo mat - at the age of 77. These are the bravest of the brave.

Comment on this SOTT Focus

---

Bhutto Visits Family of Bombing Victim


The New York Times/Associated Press
2007-10-28 16:50:00

LARKANA, Pakistan -- Former Prime Minister Benazir Bhutto visited the families of people killed in a suicide bombing attempt on her life, touring a poor neighborhood Sunday in a visit kept secret until the last minute to protect her from another assassination bid.

Bhutto toured the city of Larkana, near her ancestral village, a day after beginning her first trip outside Karachi since the Oct. 18 assassination attempt there shattered a mass rally to welcome her home and left 145 people dead.

Comment on this SOTT Focus

---

Wild elephants kill 14-year-old boy on Indonesia's Sumatra island


jakartapost.com/Associated Press
2007-10-28 12:10:00

JAKARTA: A wild elephant trampled to death a14-year-old boy who drove into the animal on a motorbike on Indonesia's Sumatra island, a conservationist said Thursday.

The boy and his 42-year-old father had been riding home at dusk Wednesday when they hit the 3-meter-tall elephant as it crossed the road near their village in Bengalis district, said Rahmad Sidik of the local Conservation and Natural Resources Agency.

The elephant stamped on the teenager's head, killing him instantly and leaving him unrecognizable, while his father escaped with injuries, Sidik said.

Comment on this SOTT Focus

---

Headless body found in strife-torn southern Thailand as bomb kills 1


jakartapost.com/Associated Press
2007-10-28 11:57:00

PATTANI, Thailand : Police found the decapitated body of an unidentified man in a village known for Islamic militancy in Thailand's strife-torn south on Saturday.

In a separate incident, a bomb exploded next to two busy roadside restaurants, killing a woman and wounding 14 other people, police said.

Police Lt. Paen Promdee said the body was found in the Nong Chik distric

Comment on this SOTT Focus

---

No civilians killed? U.S., Afghan forces kill some 80 insurgents: U.S

Hamid Shalizi
Reuters
2007-10-28 09:29:00

U.S.-led coalition and Afghan troops killed some 80 Taliban fighters in a six-hour battle after an ambush in southern Afghanistan, the U.S. military said on Sunday.

Taliban fighters opened fire on Saturday with machineguns and rocket-propelled grenades on the joint coalition and Afghan army patrol from a trench near Musa Qala in Helmand province, the most important town held by insurgents.



Comment on this SOTT Focus

---

Sri Lanka says 11 rebels die in fighting


Reuters
2007-10-28 01:06:00

Sri Lankan troops killed 11 Tamil Tiger rebels and two soldiers also died in clashes in the north, the military said on Sunday, as stepped-up fighting continues in the latest chapter of a long-running civil war.

Troops fought four separate battles with Liberation Tigers of Tamil Eelam (LTTE) in the northern district of Vavuniya on Saturday, days after the rebels mounted their biggest-ever suicide operation by land backed by air strikes.

Comment on this SOTT Focus

---

Airbus ratchets up competition

Peter Pae
Los Angeles Times
2007-10-26 20:48:00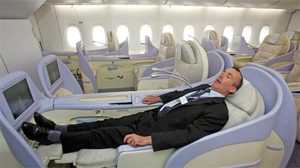 ©AFP/Getty
CUSHY SURROUNDINGS: Adam McLeod relaxes in his suite aboard the A380 on Thursday. His friend, Sydney entrepreneur Julien Julian Hayward, bid more than $100,000 for two suites on the flight.



Nearly a decade in the making -- and two years behind schedule -- the world's largest jetliner made its commercial debut Thursday, flying from Singapore to Sydney with more than 450 passengers aboard. Some of them wore T-shirts that read "I did it on the A380" or "I'm first to fly A380."

For Boeing Co., it was the gauntlet. The flight of Airbus' Megaliner kicked off a new round in the multibillion-dollar contest between the rivals to be the one that sets the agenda for long-distance air travel.

Comment on this SOTT Focus

---
Big Brother
---
The Wiretap This Time

Studs Terkel
The New York Times
2007-10-29 17:06:00

Earlier this month, the Senate Intelligence Committee and the White House agreed to allow the executive branch to conduct dragnet interceptions of the electronic communications of people in the United States. They also agreed to "immunize" American telephone companies from lawsuits charging that after 9/11 some companies collaborated with the government to violate the Constitution and existing federal law. I am a plaintiff in one of those lawsuits, and I hope Congress thinks carefully before denying me, and millions of other Americans, our day in court.

Comment on this SOTT Focus

---

Travelers Beware: Homeland Security is Googling You


Cleveland Leader
2007-10-29 08:35:00

We've all undoubtedly heard the warnings about being careful about the information we put online, as well as the stories of potential employers and college admissions and coaches checking up on people online through Google and social networking sites like MySpace and Facebook. But here's a new one for you: the U.S. Department of Homeland Security is also using this information to check up on individuals entering the country. "They" are watching you, and "they" know what you've been up to.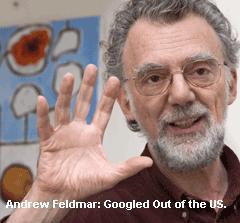 ©Cleaveland Leader
Comment on this SOTT Focus
---

Fly-along offers first-hand look at scope of task facing new Homeland Security base

Eric Newhouse
Great Falls Tribune Online
2007-10-28 21:23:00

Pilot Tony Blackburn rolls the big black helicopter onto the runway at the Great Falls International Airport.

Instead of thundering down the tarmac like the big passenger jets, the Black Hawk gently rises, then banks north to begin its 40 minute journey to Canada.

The Sikorsky UH-60-A Black Hawk is one of seven aircraft assigned to the Department of Homeland Security to patrol the Canadian border, an increasing security concern for a government determined to prevent another terrorist attack.

"We have 20 pilots but we're funded to add another 10 pilots next year," said Dennis Lindsay, director of the U.S. Customs and Border Protection's Montana Air Branch on Gore Hill, which marked its first anniversary in Great Falls earlier this month.

He's responsible for what's called the Havre Sector.

That's a somewhat deceptive name since it's a 400,000-square-mile swath of territory that runs along the Canadian border from North Dakota to the Continental Divide and south to the borders of Arizona and New Mexico.

Comment on this SOTT Focus

---

A Study of Bias in the Associated Press

Peter Phillips, Sarah Randle, Brian Fuch, Zoe Huffman, and Fabrice Romero
Project Censored
2007-10-27 20:25:00

A Study of Bias in the Associated Press

On October 25, 2005 the American Civil Liberties (ACLU) posted to their website 44 autopsy reports, acquired from American military sources, covering the deaths of civilians who died while in US military prisons in Iraq and Afghanistan in 2002-2004. A press release by ACLU announcing the deaths resulted from torture was immediately picked up by Associated Press (AP) wire service, making the story available to US corporate media nationwide. A thorough check of Nexus-Lexus and Proquest electronic data bases, using the keywords ACLU and autopsy, showed that at least 95 percent of the daily papers in the US did not to pick up the story nor did AP ever conduct follow up coverage on the issue.

Comment on this SOTT Focus

---

H.S. Principal Cancels 'Provocative' Play

Leah Beno
Fox8 News
2007-10-26 04:25:00

GUILFORD COUNTY, N.C. - Students at Southwest Guilford High School will no longer perform the play The Shape of Things by Neil Labute. The content of the play, as well as the behind the scenes drama led school officials to cancel all future performances.

Central themes in The Shape of Things include questions regarding definitions of art, psychopathy, intimacy, explorations of love and people's willingness to do things for love, according to an entry posted on Wikipedia.com.

Comment on this SOTT Focus

---

Senators claim To Want Probe on Internet Content Blocking


Associated Press
2007-10-27 00:10:00

Two Senators on Friday called for a congressional hearing to investigate reports that phone and cable companies are unfairly stifling communications over the Internet and on cell phones.

Sens. Byron Dorgan, D-N.D., and Olympia Snowe, R-Maine, said the incidents involving several companies, including Comcast Corp., Verizon Wireless and AT&T Inc., have raised serious concerns over the companies' "power to discriminate against content."

They want the Senate Commerce, Science and Transportation Committee to investigate whether such incidents were based on legitimate business policies or unfair and anticompetitive practices and if more federal regulation is needed.



Comment on this SOTT Focus

---

Baltimore County Councilman Kamenetz boosts surveillance plan

Bryan P. Sears
North County News
2007-10-26 21:07:00

High-tech crime fighting could be coming to a street corner and or a police car near you.

County Councilman Kevin Kamenetz wants police to have access to surveillance camera images at shopping centers in their patrol cars in real time. But that access will not only come with a cost to the county but to shopping center operators who just installed equipment to comply with a law passed in 2005 and who now may be asked to upgrade those cameras.

Comment on this SOTT Focus

---

Privacy commissioner to probe Toronto transit cameras following complaint


The Canadian Press
2007-10-27 15:50:00

Ontario's privacy commissioner is launching an investigation into the installation of thousands of security cameras throughout Canada's largest public transit network following a complaint by an international privacy watchdog that the system would violate the privacy of Toronto commuters.

London-based Privacy International filed the complaint with the privacy commissioner Wednesday afternoon, disputing the Toronto Transit Commission's claim that the $21-million project would reduce crime levels and terrorism threats, and arguing that transit officials have shown "contempt" for Canadian privacy law.

"Privacy International believes that the installation of cameras on the scale proposed by the TTC fundamentally violates privacy law," the complaint states.

Comment on this SOTT Focus

---
Axis of Evil
---
Leni Riefenstahl Fascism Award: Fox heralds Bush as a World Series 'hero'


Thinkprogress
2007-10-29 12:13:00

Last night, Fox aired a montage prior its airing of the Red Sox/Rockies game that celebrated great moments in World Series history. "The story of the World Series is told in seven chapters," the narrator said, "each with their old tale, each with their own hero. These stories take us back in time to the place where we witnessed greatness." Fox highlighted famous individual accomplishments by baseball icons in World Series history - such as Kirk Gibson's game-winnning homerun in 1988 and Babe Ruth's "called shot" in the 1932 World Series. Fox also deemed President Bush's first pitch in Game 3 of the 2001 World Series worthy of inclusion. Watch it:

Comment on this SOTT Focus

---

Flashback: Hersh: Bush money going to al Qaeda in Iraq


Raw Story
2007-02-25 09:53:00

The United States is stepping up covert operations in Iran in a new strategy that risks sparking an "open confrontation" and benefits Sunni radicals, a US magazine reported Sunday.

Comment on this SOTT Focus

---

U.S.moves up sale of warplanes to Israel for Cheney's Iran bombing plan

Dan Williams
Reuters
2007-10-29 09:32:00

The United States has brought forward the planned sale of advanced warplanes to Israel as part of efforts by the two allies to maintain a military advantage over Iran, an Israeli newspaper reported yesterday.

Comment on this SOTT Focus

---

So Much for Islamo-Fascism Awareness

Alexander Cockburn
Counterpunch
2007-10-29 08:21:00

In America awareness never sleeps and has been on particularly active duty this October, designated as Breast Cancer Awareness Month (proclamation of President George Bush); as Domestic Violence Awareness Month (proclamation of President George Bush); as Energy Awareness Month (proclamation of President George Bush and the Environmental Protection Agency); and--we speak here specifically of October 22-29 -- Islamo-Fascism Awareness Week (proclamation of David Horowitz, a fat and hairy ex-Trot living in Los Angeles).

Comment on this SOTT Focus

---

The dark forces driving Bush's absolute power

Andrew Sullivan
Times of London
2007-10-29 07:47:00

Gordon Brown's speech last Thursday at Westminster University was striking for a lot of reasons. It has been a while since a Labour prime minister spoke so forcefully about a thing called freedom. Whether out of an attempt to regain the political initiative or because he has seen abuse of executive power up close, Brown homed in on one of the more worrying threats to liberty today: overweening executive power. Blair revelled in this power, as George Bush and Dick Cheney do on a far larger scale.

Comment on this SOTT Focus

---

Shocking! British minister detained at US airport


Press Association
2007-10-29 07:32:00

Britain's first Muslim Minister has decribed his disappointment after he was detained at a US airport, where his hand luggage was analysed for traces of explosive materials.

Shahid Malik, MP for Dewsbury and International Development Minister, was returning to Heathrow after a series of meetings and talks on tackling terrorism, when he was stopped at Dulles Airport in Washington DC yesterday morning.


Comment on this SOTT Focus

---

Time to be recycled? Israeli PM Olmert Has Prostate Cancer

Steven Gutkin
Associated Press
2007-10-29 07:12:00

Prime Minister Ehud Olmert announced Monday that he has prostate cancer but that the disease is not life threatening and he will continue to perform his duties.

Speaking to a packed news conference in Jerusalem, the Israeli leader said he will have surgery and that he has "full chances" of recovery. He said the disease was caught at an early stage.




Comment on this SOTT Focus

---

Britain did not object to US de-Baathification plan: report


Agence France-Presse
2007-10-29 06:54:00

Britain did not raise objections to American plans to ban members of Saddam Hussein's Baath Party from the post-war Iraqi government and disband the Iraqi army, according to a documentary to be aired Sunday and Monday.

The two-part BBC documentary cited a memo from a senior American adviser to the Coalition Provisional Authority (CPA) chief, which contradicted comments made by the British defence secretary at the time of the war, Geoff Hoon, who has said that Britain challenged the US on its de-Baathification plans.

Comment on this SOTT Focus

---

Revealed: Little-Known Device Used to Block Democrats in House

Elana Schor
The Guardian Unlimited
2007-10-24 00:00:00

Republicans use obscure motion 16 times in a year, compared to just 14 for the Democrats in more than a decade of opposition.

Comment on this SOTT Focus

---

Blowing smoke: Lawmakers say Mukasey must reject "waterboarding"

Thomas Ferraro
Reuters
2007-10-28 22:42:00

Michael Mukasey should be denied Senate confirmation as U.S. attorney general unless the retired judge denounces as torture the interrogation technique known as waterboarding, a top Democrat said on Sunday.

Senate Armed Services Committee Chairman Carl Levin said Mukasey must declare such simulated drowning to be unlawful while two more Republicans said the nominee should clearly stake out a position against waterboarding.

Comment on this SOTT Focus

---

Jewish Bolshevik Witch Hunt Laws

Christopher Jon Bjerknes
Jewish Racism Blog
2007-10-25 19:57:00

Jews were infamous in the Bolshevik Soviet Union for "denouncing" their fellow citizens, often resulting in the deaths of their victims. Today, the same happens in Canada, though the punishments are not yet deadly.

World Jewry is now instituting Jewish designed witch hunt laws in America, which laws obviously intimidate Moslems, who are regularly defamed and dehumanized by Jewish controlled media, Jewish controlled government officials and Jewish organizations. Zionists are openly threatening Moslems with barbed wire fences and concentration camps. The threats gain a reality and the genocide of Moslems grows nearer as American Jewry push through more anti-American legislation designed to proscribe thoughts and speech they wish to extinguish by force, the ultimate force of tyrannical Jewish dominated government.

Comment on this SOTT Focus

---

Fascism Alert! Violent Radicalization and Homegrown Terror Bill Passes House


BuzzFlash News Alerts
2007-10-23 19:26:00

Today, Rep. Bennie G. Thompson (D-MS), Chairman of the Committee on Homeland Security, and Rep. Jane Harman (D-CA), Chair of the Subcommittee on Intelligence, Information Sharing and Terrorism Risk Assessment announced passage of H.R. 1955, the "Violent Radicalization and Homegrown Terrorism Prevention Act of 2007."

The bill creates a National Commission to examine the causes of violent radicalization and homegrown terrorism and propose recommendations and legislative strategies for mitigating these threats. It also establishes a Center of Excellence for the Prevention of Radicalization and Home Grown Terrorism that will study the social, criminal, political, psychological and economic roots of the problem to provide further suggestions for action to address these dangers.

Comment on this SOTT Focus

---

Violent Radicalization and Homegrown Terrorism Prevention Act of 2007. WHY!?

Cryptogon
Truth News US
2007-10-28 18:52:00

This is an effort to devise a coherent legislative package that is geared toward counterinsurgency operations inside the United States.

But...

Why?



Americans, in general, are the most docile and gullible people I have ever encountered. They have proven, time and time again, that they are willing and able to swallow any manner of excrement that dribbles out of the television, no matter how absurd or detrimental to their own lives.

Comment on this SOTT Focus

---

Tortured to death: Taxi to the Dark Side - Documentary

Alex Gibney
Information Clearing House
2007-10-28 18:50:00

Must Watch Award-Winning Documentary

The film documents how Rumsfeld, together with the White House legal team, were able to convince Congress to approve the use of torture against prisoners of war. Taxi to the Dark Side is the definitive exploration of the introduction of torture as an interrogation technique in U.S. facilities, and the role played by key figures of the Bush Administration in the process.





Comment on this SOTT Focus

---

Flashback: The Crazy Idea Of A Ballistic Missile Shield

Fred Reed
FredOnEverything.com
2001-08-05 18:24:00

I'm trying to understand Ballistic Missile Defense. It's slow going. Probably I need another cup of coffee.

Years ago, I did understand it, sort of. It used to be, the Russians were going to launch a totalitarian, world-domination attack, unexpectedly on a wet night, with ten gazillion nuclear missiles, give or take a dozen, and scramble our eggs most spectacularly.

So, we needed to build a bunch of rockets to shoot down their rockets, which we could do for only several hundred bazillion dollars, plus a three-times overrun probably written into the contract. The Pentagram formed BMDO, the Ballistic Missile Defense Organization (Bam-dough to those who knew and loved
it, because, bam!, it blew a lot of dough) to create jobs in Southern California.

Shoot down missiles, I mean.

Comment on this SOTT Focus

---
Middle East Madness
---
Iran Accuses US of Manufacturing Genetic Weapons


Fars News Agency
2007-10-29 15:55:00

An Iranian official here on Monday said that the Untied States, assisted by Israel, is seeking to create a genetic and molecular bank to manufacture new types of unconventional weapons.

Comment on this SOTT Focus

---

Ziegler: Israel is the worst colonial regime


Palestinian Information Center
2007-10-29 12:51:00

Jean Ziegler, the UN special rapporteur on right to food, castigated the Israeli occupation and described it as the only "colonial regime" which refuses to abide by any international law, calling on the UN to adopt an effective policy forcing Israel to respect human rights and the Geneva Convention.

Comment on this SOTT Focus

---

Israel plans total lockdown of Gaza prison camp


Gulf Times
2007-10-29 12:27:00

Israel plans to paralyse the infrastructure of the Gaza Strip in every possible way and separate itself completely from the Palestinian territory in the long term, a minister said yesterday.

"We want to separate ourselves from the Gaza Strip at the level of its infrastructure in every way possible," Deputy Defence Minister Matan Vilnai told Israeli public radio.

Comment on this SOTT Focus

---

Flashback: Excluding US army and mercenaries, 55 percent of Iraq's foreign fighters hail from US client, Saudi Arabia

Lisa Myers
NBC
2005-06-20 09:37:00

An NBC News analysis of hundreds of foreign fighters who died in Iraq over the last two years reveals that a majority came from the same country as most of the 9/11 hijackers - Saudi Arabia.



Comment on this SOTT Focus

---

Israel blackmailing ill Palestinians into become collaborators

Dion Nissenbaum
Mcclatchy-tribune
2007-10-29 09:28:00

Yasser Hiyya didn't know why he was always so weak and tired until this summer, when doctors discovered a small hole in his heart. Israel gave Hiyya permission to leave the Gaza Strip last month and cross Israeli territory for immediate surgery in the Palestinian-controlled West Bank.

Comment on this SOTT Focus

---

Flashback: Feds probe whether Blackwater smuggled weapons to PKK terrorists


Associated Press
2007-09-21 08:16:00

Federal prosecutors are investigating whether employees of the private security firm Blackwater USA illegally smuggled weapons into Iraq that may have been sold on the black market and ended up in the hands of a U.S.-designated terrorist organization, officials said Friday.

Comment on this SOTT Focus

---

Iran says documents show U.S. backing Mideast terrorists


Reuters
2007-10-29 08:13:00

Iran has access to evidence of U.S. support for terrorist groups in the Middle East, a senior Iranian official was quoted as saying on Sunday.

Comment on this SOTT Focus

---

Secret move to upgrade air base for Iran attack plans; Overt move to propagandize the public

Ian Bruce
The Herald
2007-10-29 07:52:00

The US is secretly upgrading special stealth bomber hangars on the British island protectorate of Diego Garcia in the Indian Ocean in preparation for strikes on Iran's nuclear facilities, according to military sources.

Comment on this SOTT Focus

---

Counterinsurgency at work! Bomber kills 27 as Iraq PM blames military for slow progress


Agence France-Presse
2007-10-29 06:59:00

Prime Minister Nuri al-Maliki on Monday blamed his own military leaders for rebuilding the security forces too slowly as a suicide bomber killed 27 policemen in an attack on their headquarters.

Maliki, who is under pressure from Washington to speed up the rebuilding of local forces, said Iraq's military and political leaders needed to step up their efforts to do so.


Comment on this SOTT Focus

---

Pulling out? 850 more UK troops in Iraq 'before Christmas'

Michael Smith
Times online
2007-10-29 06:28:00

NEARLY 1,000 extra troops are on standby to be sent to Iraq before Christmas to cover the handover of Basra to the Iraqis.

The troops represent an overall increase in the size of the force in Iraq despite the pledge by Gordon Brown this month, when "election fever" was at its height, that 1,000 troops would be home by Christmas.

It later emerged that half of them had already returned while the others would not even be setting foot in Iraq. Now 250 paratroopers from the Special Forces Support Group have been warned they will be spending Christmas in Basra. They will be joined by the 600 men of the 1st Battalion The Royal Welsh Regiment, which is based in Cyprus.


Comment on this SOTT Focus

---

Flashback: A Permanent Basis for Withdrawal? Can You Say "Permanent Bases"?

Tom Engelhardt
Tomdispatch
2006-02-14 12:00:00

We're in a new period in the war in Iraq -- one that brings to mind the Nixonian era of "Vietnamization": A President presiding over an increasingly unpopular war that won't end; an election bearing down; the need to placate a restive American public; and an army under so much strain that it seems to be running off the rails. So it's not surprising that the media is now reporting on administration plans for, or "speculation" about, or "signs of," or "hints" of "major draw-downs" or withdrawals of American troops. The figure regularly cited these days is less than 100,000 troops in Iraq by the end of 2006. With about 136,000 American troops there now, that figure would represent just over one-quarter of all in-country U.S. forces, which means, of course, that the term "major" certainly rests in the eye of the beholder.

Comment on this SOTT Focus

---

IAEA chief lashes out over Israeli raid in Syria


Agence France-Presse
2007-10-29 00:35:00

UN nuclear chief Mohamed ElBaradei Sunday accused the Israelis of taking "the law into their own hands" with a mysterious raid on Syria last month and demanded more information about what was hit.

Neither Israel nor the United States has furnished "any evidence at all" to prove that the Syrian site bombed in early September was a secret nuclear facility, the head of the International Atomic Energy Agency told CNN.

Comment on this SOTT Focus

---

Israel wants war against Egypt this winter?

Zvi Bar'el
Haaretz
2007-10-29 23:18:00

The profound frustration because war did not break out with Syria during the summer - although there are some who argue that the summer has not yet ended - is being vented by channeling the anger against another neighbor: Egypt. October is an appropriate month to set upon a state that meticulously adheres to the peace accord it signed with Israel about 30 years ago.


Comment on this SOTT Focus

---

The Media Frenzy and the Forgotten Refugees


Link TV
2007-10-28 19:09:00

As the California fires rage and millions of Americans are displaced, the US media has mobilized, devoting almost all their coverage to the event. But what about coverage of another serious displacement issue: Iraqi refugees? Watch as we explore the US coverage vs. world coverage of these two very different groups of refugees.





Comment on this SOTT Focus

---

Propaganda! Will Bush really bomb Iran?

Sarah Baxter
The Sunday Times
2007-10-28 16:45:00

The rhetoric is getting stronger, the sanctions tougher and military planning more detailed. Iran is now the focus of attention in Washington

Comment on this SOTT Focus

---
The Loan Gunmen
---
Reports: Merrill Lynch CEO close to exit

Joe Bel Bruno
Associated Press
2007-10-29 06:35:00

Stan O'Neal, the beleaguered chief executive of Merrill Lynch & Co., was reportedly close to resigning Sunday amid broad criticism for leading the world's largest brokerage to its biggest quarterly loss since it was founded 93 years ago.

In a week that included an $7.9 billion write-down related to subprime mortgages and O'Neal's unauthorized overture to sell the company to retail bank Wachovia Corp., the board of Merrill Lynch reached a broad consensus Friday for his dismissal, according to several media reports. He would become the highest-ranking casualty of the global credit crisis that swept through Wall Street's biggest investment banks during the third quarter.

Comment on this SOTT Focus

---

China Jan-Sept urban wage rises 18.8 pct from a year earlier


Reuters
2007-10-29 03:33:00

Chinese urban salaries rose 18.8 percent on average in the first nine months from a year earlier to 16,675 yuan , the National Bureau of Statistics said on Monday. It did not give a figure for rural wages.

Comment on this SOTT Focus

---

UK: More housing gloom as mortgage lending hits lowest level for seven years

Beth Hale
Daily Mail
2007-10-25 20:07:00

Mortgage lending slumped to its lowest level in seven years last month, renewing fears that the property boom is ending. The number of mortgage approvals for house purchases fell by 27 per cent in September.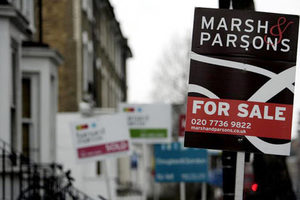 ©n/a
Crunch time: Fall in mortgage lending
Comment on this SOTT Focus
---

Free Trade Enslaving Poor Countries

Sanjay Suri
IPS
2007-10-27 18:40:00



The new free trade agreements being signed up between rich and poor countries are proving far more damaging to the poor than anything envisaged within WTO talks, Oxfam said in a report Tuesday.



Comment on this SOTT Focus

---

The tremors of economic calamity

The Mogambo Guru
Asia Times Online
2007-10-27 07:54:00

I was thrilled to see that Junior Mogambo Rangers (JMRs) all over the place sent me the Associalted Press news article by Anne D'Innocenzio titled Living Paycheck to Paycheck Gets Harder, which shows how attuned their delicate Mogambo Economic Senses (MES) have become to the tremors of economic calamity (inflation in prices).

Comment on this SOTT Focus

---

Gold Surges As Oil Rises, Dollar Falls

Lauren Villagran
Associated Press
2007-10-26 22:50:00

Gold surged to its highest level in 27 years on Friday as investors sought refuge from high energy prices and the dollar's decline to fresh lows.

It was a day of records in the commodities market.

Oil prices crossed $92 a barrel for the first time. The dollar slumped against the euro, which bought a peak $1.4392. Gold topped $780 an ounce as the metal edged closer to its all-time highs in 1980.

Comment on this SOTT Focus

---

British investors warned of slide in shares

Edmund Conway
Telegraph.co.uk
2007-10-25 21:46:00

The credit crisis is far from over and British shareholders are at serious risk of becoming its next victims, the Bank of England has warned.

In an unexpectedly downbeat report on the state of the British financial system, the bank warns that the UK stock market is "particularly vulnerable" to a downturn.

Almost all British workers have money invested in shares - either directly or indirectly through their pensions and life assurance plans - and could lose out if share prices suffer a significant fall.

Comment on this SOTT Focus

---
The Living Planet
---
New Zealand: Cluster of quakes 'normal' - Or is it?

Paul Gorman
The Press
2007-10-29 17:46:00

The South Island has rocked and wobbled to more than 20 earthquakes in the past month, but scientists say such a sudden increase in activity is normal.

Since September 30, 22 earthquakes and aftershocks have shaken communities across the South Island.

Comment on this SOTT Focus

---

Mini-tornadoes to hit South-East Queensland, Australia

Georgia Waters
Brisbane Times
2007-10-29 08:53:00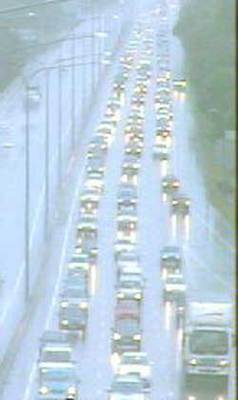 ©n/a
Traffic grinds to a halt southbound on the Pacific Motorway as a result of flooding at Loganholme.



Mini-tornadoes and hail could hit South-East Queensland later today when a severe storm cell strikes the region. Flash flooding, heavy rainfall, wind and large hailstones are expected to hit an area west of Brisbane over the next several hours.

Comment on this SOTT Focus

---

Tropical Storm Noel strengthens, threatens Haiti

Michael Christie
Reuters
2007-10-28 23:08:00

Tropical Storm Noel strengthened on Sunday as it crept over the Caribbean and threatened to lash impoverished Haiti with potentially deadly rains, U.S. forecasters said.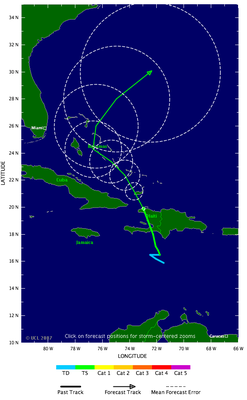 ©TSR
Comment on this SOTT Focus
---

Clam, 405, is oldest animal ever

Richard Alleyne
Telegraph
2007-10-28 15:41:00

It has been christened Ming and it's officially the oldest animal to have ever lived.

A British scientific team discovered the 405-year-old clam, named after the Chinese dynasty and not the former Liberal Democrat leader, at the bottom of the ocean, and hope its longevity will reveal the secrets of ageing.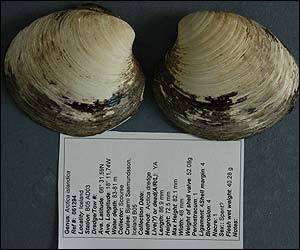 ©n/a
The oldest creature ever
Comment on this SOTT Focus
---

Mount Soputan spews ashes


jakartapost.com
2007-10-28 12:07:00

MANADO (Antara): Ash spewed from Mount Soputan on the northern tip of Sulawesi island has covered villages on the volcano's western slopes, forcing hundreds of people to evacuate Thursday morning.

"A number of villages in Southeast Minahasa district on which ash has fallen have been put on a state of red alert," a spokesman for the district administration, Ronny Suwarno, said.

Ronny said the government would evacuate more residents living on the volcano's western slopes if the ash continued to spread in a westerly direction.

Comment on this SOTT Focus

---

Mt. Krakatau activity increases


jakartapost.com
2007-10-28 11:52:00

SERANG, Banten (Antara): Mount Krakatau volcanic activity has increased over the past three days, prompting authorities to raise its status.

The volcano had produced 20 tremors and released 80-meter to 200-meter-long white-grey smoke plumes every hour from Oct. 24 to Oct. 26, Sigin, a monitoring officer , said Friday.

Comment on this SOTT Focus

---

Tropical depression forms south of Haiti


Reuters
2007-10-28 01:11:00

The 16th tropical depression of the 2007 Atlantic hurricane season formed south of Haiti, the U.S. National Hurricane Center said on Saturday.

The depression could become Tropical Storm Noel if its sustained winds reach 39 miles per hour (63 km per hour).

Comment on this SOTT Focus

---

Hazardous air sparks mass warnings in California


Agence France-Presse
2007-10-28 00:17:00

Health officials on Saturday warned of extremely hazardous air quality in the wake of this week's wildfires that devoured swaths of Southern California territory and spewed massive amounts of smoke into the atmosphere.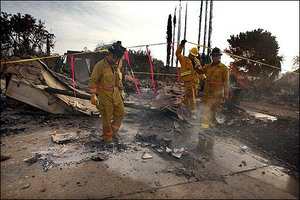 ©Agence France-Presse
Comment on this SOTT Focus
---

Australia: Village cops battering as freak twister pays a visit

Heath Gilmore and Manuel Mitternacht
The Sydney Morning Herald
2007-10-27 20:59:00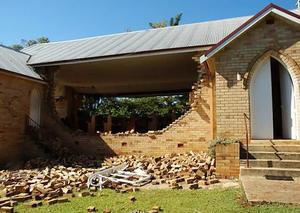 ©n/a
Trail of destruction ... the tornado blew the walls out of St Matthew's Anglican Church.



A freak tornado with winds up to 150 kmh that tore through a northern NSW village was one of the rarest weather events to happen in a populated area of Australia.

Comment on this SOTT Focus

---

California fires still threaten 20,000 homes

Jennifer Steinhauer and Randal C. Archibold
Herald Tribune
2007-10-27 16:35:00

The nine scattered fires that have caused seven confirmed deaths in Southern California continued to burn Saturday, with more than 20,000 homes still in danger, officials said.

Lighter winds and higher humidity enabled firefighters to go on the attack, but many fingers of the fire remain unpredictable. It will take more than a week to put the fires out and probably longer to stamp out flare-ups, officials said.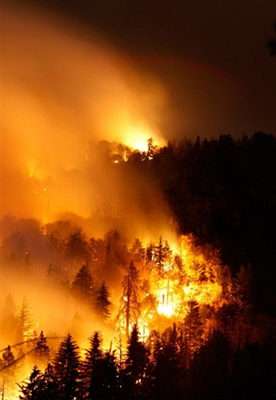 ©Unknown



Fire crews at the Santiago Canyon fire in Orange County made a stand on an old ridge-top truck trail to prevent the fire from burning several homes and heading into Riverside County.

Comment on this SOTT Focus

---

Powerful typhoon heads for Tokyo


News.com.au
2007-10-27 14:15:00

A typhoon packing winds of up to 144km/h was today churning off Japan's main island in the Pacific Ocean, heading for the Tokyo region.

Typhoon Faxai was located 300km south of Tokyo and was moving northeast at 85km/h, the meteorological agency said.

"Faxai", a Laotian name for a woman, is expected to bring strong winds, the national weather agency said, warning of heavy rain and possible landslides in eastern Japan.

The typhoon is expected to leave Japan by early Monday, it added.

Comment on this SOTT Focus

---

Much of U.S. Could See a Water Shortage

Brian Skoloff
Associated Press
2007-10-26 03:42:00

An epic drought in Georgia threatens the water supply for millions. Florida doesn't have nearly enough water for its expected population boom. The Great Lakes are shrinking. Upstate New York's reservoirs have dropped to record lows. And in the West, the Sierra Nevada snowpack is melting faster each year.

Across America, the picture is critically clear - the nation's freshwater supplies can no longer quench its thirst. The government projects that at least 36 states will face water shortages within five years because of a combination of rising temperatures, drought, population growth, urban sprawl, waste and excess.

Comment on this SOTT Focus

---
Health & Wellness
---
How and Why We Lie to Ourselves: Cognitive Dissonance

Unknown
PsyBlog
2007-10-15 16:02:00

A classic 1959 social psychology experiment demonstrates how and why we lie to ourselves. Understanding this experiment sheds a brilliant light on the dark world of our inner motivations.

The ground-breaking social psychological experiment of Festinger and Carlsmith (1959) provides a central insight into the stories we tell ourselves about why we think and behave the way we do. The experiment is filled with ingenious deception so the best way to understand it is to imagine you are taking part. So sit back, relax and travel back. The time is 1959 and you are an undergraduate student at Stanford University...

Comment on this SOTT Focus

---

Children more susceptible to avian flu than adults


InTheNews.co.uk
2007-10-29 16:14:00

Children are more susceptible to avian (bird) flu than adults, a new study suggests.

Comment on this SOTT Focus

---

Flashback: Could you make a genetically targeted weapon?

David Adam
The Guardian
2004-10-28 16:07:00

You could try, but probably wouldn't want to be around when you released it. The prospect that rogue scientists could develop bioweapons designed to target certain ethnic groups based on their genetic differences was raised this week in a report by the British Medical Association (BMA).

Comment on this SOTT Focus

---

Ban on leaded petrol 'has cut crime rates around the world'

Geoffrey Lean
The Independent
2007-10-29 15:23:00

Banning lead in petrol is responsible for declining crime rates in Britain, the United States and other countries, startling new research suggests.

Comment on this SOTT Focus

---

Bird Flu May Be on 'Silent' March in Europe, UN Agency Warns

Angela Cullen
Bloomberg
2007-10-25 02:57:00

Avian influenza, the virus that has led to the deaths of millions of birds and more than 200 people since 2003, may be more prevalent than previously thought in Europe as it goes undetected in waterfowl.

Germany's discovery of the fatal H5N1 strain in healthy ducks and geese two months ago may be a sign that domestic animals are harboring bird flu without getting sick, increasing the threat to human health, the Rome-based Food and Agriculture Organization of the United Nations said in an e-mailed release.

Comment on this SOTT Focus

---

AIDS vaccine may raise infection risk: researchers

Maggie Fox
Reuters
2007-10-28 14:53:00

More than 3,000 people who volunteered to receive an experimental Merck and Co. AIDS vaccine are being told to come back and get extra tests because the jab may itself raise the risk of infection.

Researchers stress that they do not yet have enough information to say whether those who got the shot indeed are more susceptible to infection with HIV. But they said initial information from the trial, which was stopped suddenly last month, is worrisome.

Comment on this SOTT Focus

---

Canadian beef likely cause of US e.coli cases says USDA


Reuters
2007-10-28 01:33:00

A defunct Canadian meatpacker is "a likely source" of beef that caused an outbreak of food-borne illnesses in the United States and Canada, the U.S. meat safety agency said on Friday.

Nearly 100 illnesses have been reported due to the E. coli O157:H7 bacteria in the two nations. The U.S. Food Safety and Inspection Service said a comparison of "DNA fingerprints" of beef samples pointed to Ranchers Beef Ltd, of Balzac, Alberta.

Comment on this SOTT Focus

---

Sliced Dread

Kathleen Richards
East Bay Express
2007-10-17 22:41:00

Gluten causes countless Americans crippling stomach pain. Why do so few of them know about it?

Since high school, 38-year-old Oakland resident Laura Linden experienced chronic, mysterious stomach pain. It became gradually worse over the years. A couple of times, while the doe-eyed blond was an undergrad at UC Davis, the pain got so bad that she took herself to the emergency room. Once, she overheard a health worker remark that she probably had an eating disorder.

Comment on this SOTT Focus

---

Satan manifests itself in food with high fructose corn syrup

Lindsay Funston
Oregon Daily Emerald
2007-10-26 20:00:00

There is a secret ingredient lurking in almost everything you eat. Unless you are a self-proclaimed nutrition guru, you most likely consume a food or beverage with high fructose corn syrup everyday.

High fructose corn syrup sweetens products from soda - nutritionally dubbed "liquid satan" - to whole-wheat bread. The syrup, even saturating what seem like non-threatening items including ketchup, is one of the main contributors to the nation's struggle with obesity. And surprisingly, one of the least talked about.

Comment on this SOTT Focus

---

Flashback: Chemicals and Stress Cause Gene Changes That Can Be Inherited

Anne Mcilroy
Globe and Mail
2006-03-11 19:15:00

Scientists are still deciphering what has been described as the second genetic code. They know that a number of chemicals in our bodies act like dimming switches. They suspect this chemical switching system can be affected by diet, the air pollution we inhale, whether we smoke, and the stress we endure -- and the resulting changes can be passed along to offspring.


Comment on this SOTT Focus

---

South Africa: Failure to Test Helps Spread of Deadly TB

Tamar Kahn
Business Day
2007-10-26 19:27:00

Health authorities' failure to test tuberculosis (TB) patients for drug susceptibility appears to have inadvertently fuelled the spread of deadly drug-resistant strains of the disease in KwaZulu- Natal, scientists report in the Clinical Infectious Diseases journal.

Comment on this SOTT Focus

---

Medicine stopping any bleeding invented in Turkey


RIA Novosti
2007-10-27 13:23:00

Turkish scientists have created a drug stopping any bleeding in a few minutes, which means it could be used in treating hemophilia, the Sabah newspaper reported Saturday.

"The preparation we created has overturned our knowledge of the mechanism that stops hemorrhage. It stops any bleeding in a few minutes. By using this drug, we can reduce the number of deaths from blood loss around the world," Professor Ibrahim Haznedaroglu from the Hacettepe University, where the medicine was created and tested, told the newspaper.

Comment on this SOTT Focus

---

We're One Step Closer to Creating Genetically Enhanced Humans

Marcy Darnovsky
AlterNet
2007-10-27 01:43:00

A new Nobel laureate's work shows that the prospect of genetically engineering children is controversial but no longer just a fantasy.

It's Nobel Prize season, and the Nobel scientists are very much in the news. James Watson, awarded the laureate in 1962 for helping to deduce the now-iconic double-helix structure of DNA, is currently embroiled in controversy after making a series of blatantly racist remarks in the UK Sunday Times this month.

But related views espoused by one of this year's laureates have gone unnoticed. In early October, the Nobel Prize for biology went to three scientists whose talent and persistence gave us "knockout mice," the genetically engineered lab animals widely used by researchers to model and study human diseases. In the words of a Nobel committee member, these designer mice have "led to penetrating new insights" in several biological fields.

Comment on this SOTT Focus

---
Science & Technology
---
Major archaeological find in Puerto Rico

Laura N. Perez Sanchez
Associated Press
2007-10-29 06:28:00

SAN JUAN - U.S. and Puerto Rican archaeologists say they have found the best-preserved pre-Columbian site in the Caribbean, which could shed light on virtually every aspect of Indian life in the region, from sacred rituals to eating habits.

The archaeologists believe the site in southern Puerto Rico may have belonged to the Taino or pre-Taino people that inhabited the island before European colonization, although other tribes are a possibility. It contains stones etched with ancient petroglyphs that form a large plaza measuring some 130 feet by 160 feet, which could have been used for ball games or ceremonial rites, said Aida Belen Rivera, director of the Puerto Rican Historic Conservation office.

Comment on this SOTT Focus

---

Russia Launches Proton Carrier Rocket After The Ban


RIA Novosti
2007-10-29 00:12:00

Russia has successfully conducted a delayed launch of a Proton carrier rocket from the Baikonur space center in Kazakhstan, the Federal Space Agency (Roskosmos) said Friday. The Proton K rocket, which has been on the launch pad since Monday, lifted off at 11.35 a.m. Moscow time (7.35 a.m. GMT) and put in orbit three Glonass global navigation satellites, the space agency said.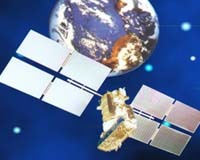 ©Unknown
Glonass (Global Navigation Satellite System) is a Russian equivalent of the U.S. Global Positioning System (GPS).
Comment on this SOTT Focus
---

Protecting Earth Against Asteroids

Yury Zaitsev
RIA Novosti
2007-10-28 23:52:00

Anatoly Perminov, the Russian Space Agency chief, announced at a recent news conference that there were plans to develop a space system that could protect the Earth from a potential asteroid impact by 2040. Members of the scientific community are unanimous in that the asteroid danger is real and that some measures should be taken to prevent it. The discovery of Apophis three years ago made them and the general public even more aware of that threat.

Comment on this SOTT Focus

---

Cruel experiment: Twins split by experiment reunited after 35 years


ninemsn.com.au
2007-10-28 23:57:00

Identical twins separated at birth in a social experiment have been reunited after 35 years.

And while the man behind the test has been widely criticised, Elyse Schein and Paula Bernstein appear to have answered the question of what is more influential - nature or nurture.


Comment on this SOTT Focus

---

Seven Chinese apply to be space tourists


Agence France-Presse
2007-10-28 23:47:00

Seven Chinese have applied to become space tourists on a planned commercial flight in the United States in 2009, state media reported Friday.

Six men and one woman have put their names forward in the hope of becoming the first two Chinese tourists to travel to space in "SpaceShipTwo," run by British billionaire Richard Branson's Virgin Galactic company, said the Beijing Morning Post.

Comment on this SOTT Focus

---

Rocketplane Unveils New Suborbital Vehicle Design


Space Travel
2007-10-28 23:14:00

Oklahoma City, Oklahoma = Rocketplane Global, Inc. has finalized significant changes to their suborbital vehicle the Rocketplane XP. The changes are focused at making the vehicle more responsive to the emerging sub-orbital tourism market and also represent refinements to the engineering design.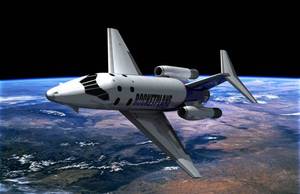 ©Unknown
Comment on this SOTT Focus
---

Seismologists See Earth's Interior As Interplay Between Temperature, Pressure And Chemistry


Terra Daily
2007-10-28 02:03:00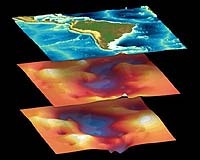 ©Nicholas Schmerr, Edward Garnero, Arizona State University
Surface topography and bathymetry around South America (top) overlays variable topography on Earth's upper mantle phase transition discontinuities at 410 km (middle) and 660 km (bottom) depth (topography is contoured in 2 km increments). Topography on the discontinuities is used to characterize compositional and thermal heterogeneity within the Earth. In this region, the large depressions are related to subduction processes, whereby cold oceanic lithosphere descends into the mantle.



Seismologists in recent years have recast their understanding of the inner workings of Earth from a relatively benign homogeneous environment to one that is highly dynamic and chemically diverse. This new view of Earth's inner workings depicts the planet as a living organism where events that happen deep inside can affect what happens at its surface, like the rub and slip of tectonic plates and the rumble of the occasional volcano.

Comment on this SOTT Focus

---

Missing Black Hole Report: Hundreds Found


Space Daily
2007-10-28 01:49:00

Astronomers have unmasked hundreds of black holes hiding deep inside dusty galaxies billions of light-years away. The massive, growing black holes, discovered by NASA's Spitzer and Chandra space telescopes, represent a large fraction of a long-sought missing population. Their discovery implies there were hundreds of millions of additional black holes growing in our young universe, more than doubling the total amount known at that distance.



Comment on this SOTT Focus

---

Discovery docks with International Space Station


Agence France-Presse
2007-10-28 01:39:00

The US shuttle Discovery docked with the International Space Station on Thursday for a complex construction mission to pave the way for the installation of European and Japanese laboratories.

The mission is also making space exploration history as shuttle Commander Pam Melroy, 46, and the station's crew chief, Peggy Whitson, 47, became the first women to hold the reins of the two spacecraft at the same time.

Comment on this SOTT Focus

---

Last Supper gets 16bn pixel boost


BBC News
2007-10-27 19:47:00

A 16 billion pixel image of Leonardo da Vinci's Last Supper has been posted on the internet, allowing art lovers close up details of the 15th Century work.

Comment on this SOTT Focus

---

Human race will 'split into two different species'

Niall Firth
The Daily mail
2007-10-27 16:00:00

The human race will one day split into two separate species, an attractive, intelligent ruling elite and an underclass of dim-witted, ugly goblin-like creatures, according to a top scientist.

Comment on this SOTT Focus

---

Researchers Uncover Physics of Coiling Ropes

Lisa Zyga
Physorg
2007-10-27 14:21:00

When a mountain climber drops a rope, it often forms a series of coils on the ground. Not only thick ropes, but also sewing thread and even cooked spaghetti behave in a similar way. Recently, scientists have carried out the first controlled laboratory experiments on the peculiar phenomenon of coiling ropes, revealing the surprising dynamics behind it.

Researchers Mehdi Habibi, Neil Ribe, and Daniel Bonn, together representing the Institute for Advanced Studies in Basic Sciences in Iran, the École Normale Supérieure and the Institut de Physique du Globe in Paris, and the University of Amsterdam, have published their results on the coiling of elastic ropes in a recent issue of Physical Review Letters.

Comment on this SOTT Focus

---

Psychopathy of the animal world: Humans and monkeys share Machiavellian intelligence


University of Chicago
2007-10-26 15:29:00

When it comes to their social behavior, people sometimes act like monkeys, or more specifically, like rhesus macaques, a type of monkey that shares with humans strong tendencies for nepotism and political maneuvering, according to research by Dario Maestripieri, an expert on primate behavior and an Associate Professor in Comparative Human Development and Evolutionary Biology at the University of Chicago.

"After humans, rhesus macaques are one of the most successful primate species on our planet; our Machiavellian intelligence may be one of the reasons for our success" wrote Maestripieri in his new book Macachiavellian Intelligence: How Rhesus Macaques and Humans Have Conquered the World.



Maestripieri has been studying monkeys for more than 20 years and has written extensively on their behavior. He has studied them in Europe, at a research center in Atlanta, and on an island in Puerto Rico, where researchers established a rhesus macaque colony for scientific and breeding purposes.

Comment on this SOTT Focus

---
Our Haunted Planet
---
NASA to search files on '65 UFO incident


Yahoo News! / Associated Press
2007-10-28 10:52:00

NASA has agreed to search its archives once again for documents on a 1965 UFO incident in Pennsylvania, a step the space agency fought in federal court. The government has refused to open its files about what, if anything, moved across the sky and crashed in the woods near Kecksburg, Pa., 40 miles southeast of Pittsburgh.

Comment on this SOTT Focus

---

Roswell incident not explained to Richardson's satisfaction

April Castro
Houston Chronicle/Associated Press
2007-10-27 15:43:00

ROUND ROCK, Texas - If he wins his bid for the White House, Democratic presidential candidate Bill Richardson may be just the man to get to the bottom of the 60-year-old Roswell UFO mystery.

Comment on this SOTT Focus

---

US: Fireball Seen in South Dakota Skies


KXMCTV Minot
2007-10-25 15:16:00

Last night we told you about an object seen in the sky over North Dakota that was described as a fireball.

This morning something similar was seen in South Dakota.

An object was seen in skyline this morning, but what it was is still not known.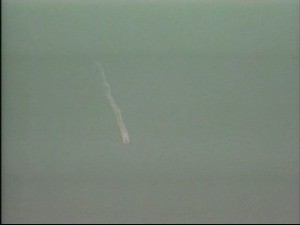 ©Unknown
Fireball in South Dakota



The first clip of video was taken at 8:00 AM from a mall skycam looking south-southeast.

Comment on this SOTT Focus

---

'Aliens' caused Sicily fires, say officials

Nick Pisa
telegraph.co.uk
2007-10-26 22:34:00

Aliens were responsible for a series of unexplained fires in fridges, TV's and mobile phones in an Italian village, according to an Italian government report.

Canneto di Caronia, in northern Sicily, drew attention three years ago after residents reported everyday household objects bursting into flames.

Comment on this SOTT Focus

---
Don't Panic! Lighten Up!
---
Holy cow! Man Eats 103 Hamburgers in 8 Minutes


Digital Journal
2007-10-29 17:50:00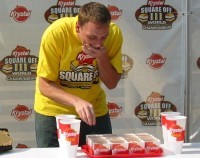 ©krystalsquareoff.com
Joey Chestnut won an eating contest after chowing down 103 hamburgers in 8 minutes
Comment on this SOTT Focus
---

Italy's Padre Pio 'faked his stigmata with acid'

Malcolm Moore in Rome
The Telegraph
2007-10-29 13:22:00

Padre Pio, Italy's most-loved saint, faked his stigmata by pouring carbolic acid on his hands, according to a new book.

Comment on this SOTT Focus

---

Man who had sex with bike in court

Richard Alleyne
Telegraph
2007-10-29 11:32:00

A man has been placed on the sex offenders' register after being caught trying to have sex with a bicycle.

Comment on this SOTT Focus

---

Belgian convict escapes after helicopter crash lands in jail


Agence France-Presse
2007-10-29 06:51:00

BRUSSELS - A notorious criminal escaped from a Belgian prison Sunday after a helicopter crash-landed inside the prison grounds, the local public prosecutor said.

Serial escapee Nordine Ben Allal managed to flee in a car after the hijacked helicopter crash caused confusion and threw up billows of smoke in the grounds of the Ittre prison some 40 kilometres (25 miles) south of the Belgian capital, the Nivelles region prosecutor Jean-Claude Elslander told reporters at the prison south of Brussels.

Comment on this SOTT Focus

---

Dutch protesters make bid to save "magic mushrooms"


Reuters
2007-10-28 15:06:00

Protesters turned out on Amsterdam's central Dam Square on Saturday, hoping to stop the government from banning magic mushrooms and asking to "save the 'shrooms".

Carrying banners reading "When will they ban bread?" and "Boss of your own brain", more than 100 people, some wearing hats resembling the bright red cap of the popular fly agaric variety, protested to keep hallucinogenic mushrooms legal.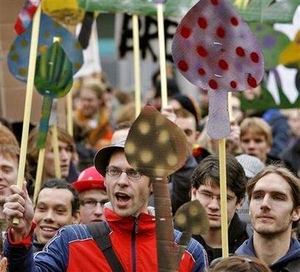 ©Reuters



After several incidents involving tourists -- in March, a French teenager jumped to her death from a bridge after taking mushrooms -- the Dutch government plans to ban them.

Arno Adelaars, author of a book on magic mushrooms, said this would only drive users underground and what was needed instead was better information how to use mushrooms right.

Comment on this SOTT Focus

---

Teenager in go-cart leaves police standing


Reuters
2007-10-28 01:27:00

A teen-ager speeding through a German town in a go-cart with seven squad cars in hot pursuit managed to give the frustrated officers the slip, police said on Friday.

After leading the convoy on a 5-km (3-mile) chase through the winding streets of Moenchengladbach, the 18-year-old driver spotted a private garage with an open door, where he decided to lie low, police said.

Comment on this SOTT Focus

---
---

Remember, we need your help to collect information on what is going on in your part of the world!
Send your article suggestions to: sott(at)signs-of-the-times.org

---
Click here to return to the Signs of the Times Archive
Click here for today's Signs Page