---
Sections on today's Signs Page:
---
SOTT Focus
---
Flashback: Why You Should Think That The War On Terror Is A Sick Joke

Joe Quinn
Signs Of The Times
2006-07-12 12:00:00

The big question, and one that has caused serious arguments in families around the country is:




Is the War On Terror real?




By that I mean, is there, as the US government claims, a very real "Islamic terror threat" to the United States and civilised societies everywhere?

This question needs answering, because much of the world has been turned on its head as a result of the 9/11 attacks and the war on terror, and many hundreds of thousands of innocent people have been killed, and that, it seems, is just for starters. So before we go any futher, we really need to know if this thing is for serious, or if it is just one really big and bad joke.

Comment on this SOTT Focus

---

Flashback: Hope

Henry See
Signs Of The Times
2006-08-07 12:00:00

Hope is often a fragile thing. We hope for so much, yet we seem to attain so little. Looking back, we see our hopes are often based upon illusion, and it is therefore not surprising that they are dashed, that they amount to nothing. And if it is so with our petty, individual hopes, what of our hopes for the world at large?

What of the hope for peace, for a world free from violence and war and fear, a world where the needs of everyone are met?

Comment on this SOTT Focus

---

Flashback: The Fall of Reason in The West

Arkadiusz Jadczyk
Signs of the Times
2006-06-26 12:00:00

As a scientist with a conscience, I am shocked almost every day by the uses that science has been put to on our planet in our present time. Science tells us that we have evolved as human beings from primates and then go on to make the assumption that this biological evolution is paralleled by cultural and social evolution. Indeed, science has given us the space program, laser, television, penicillin, sulfa drugs, and a host of other useful developments, which would seem to make our lives more tolerable and fruitful. However, we can also see that after three centuries of domination by science, it could be said that never before has man been so precariously poised on the brink of such total destruction. Why are so many scientists blind to this? Why aren't scientists - as a whole - standing up against the madness we see in the world around us?

The answer is that scientists, like any other group of people, come in all different shapes, sizes and with varying inner content in terms of conscience. I would like to give an example...

Comment on this SOTT Focus

---
Best of the Web
---
Why Dems and Republicans Bow to the Israel Lobby

John Mearsheimer and Stephen Walt
Alternet/Truthdig
2007-10-09 10:48:00

In the introduction of their best-selling new book, The Israel Lobby, the authors explain why they think Israel is such a touchy subject. The following is an excerpt from the Israel Lobby and U.S. Foreign Policy by John J. Mearsheimer and Stephen M. Walt (Farrar, Straus and Giroux, 2007).



Introduction



America is about to enter a presidential election year. Although the outcome is of course impossible to predict at this stage, certain features of the campaign are easy to foresee. The candidates will inevitably differ on various domestic issues -- health care, abortion, gay marriage, taxes, education, immigration -- and spirited debates are certain to erupt on a host of foreign policy questions as well. What course of action should the United States pursue in Iraq? What is the best response to the crisis in Darfur, Iran's nuclear ambitions, Russia's hostility to NATO, and China's rising power? How should the United States address global warming, combat terrorism, and reverse the erosion of its international image? On these and many other issues, we can confidently expect lively disagreements among the various candidates.

Comment on this SOTT Focus

---

Pre-Packaged Opinions on Israel and Palestine - Jeffrey Goldberg's Prison

Norman Finkelstein
Counterpunch
2007-10-08 20:56:00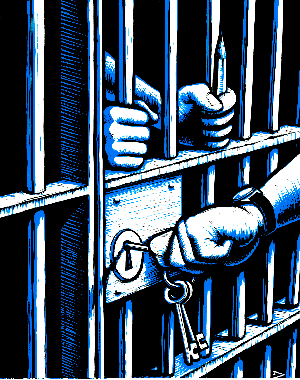 ©Unknown
Counterpunch Editors' Note: In his hatchet job for the New Republic on Mearsheimer and Walt's new book The Israel Lobby, Jeffrey Goldberg dismisses their depiction of the Israel-Palestine conflict as "simply unrecognizable to anyone halfway fair and halfway learned about the Middle East," and he recommends instead his own book on the "moral failings of israel's occupation of Palestinian lands." It happens that Norman Finkelstein, who is more than halfway fair and halfway learned about the Middle East, has plowed through Goldberg's book. Here is his entirely irrefutable and absolutely devastating report.
Comment on this SOTT Focus
---
U.S. News
---
Slavery Is Alive and Well in the U.S.

Suzi Steffen
Alternet
2007-10-09 13:06:00

The new book Nobodies: Modern American Slave Labor and the Dark Side of the Global Economy, goes after the U.S. companies that support slave labor.

Comment on this SOTT Focus

---

Winter heating costs seen up 10 percent

Tom Doggett
Reuters
2007-10-09 12:41:00

U.S. consumers will pay 10 percent more to warm their homes this winter, with the seasonal cost for all heating fuels averaging $997, or $88 more, than last year, the government said on Tuesday.

Heating oil will be the most expensive fuel, followed by propane, natural gas and electricity, the U.S. Energy Information Administration said in its annual winter forecast, which runs from October 1 through March 31.

Comment on this SOTT Focus

---

Update! 7 bodies found after Wash. plane crash

Shannon Dininny
Associated Press
2007-10-09 09:39:00

YAKIMA, Wash. - Crews searching the rugged Cascade Mountains found seven bodies amid the wreckage of a plane, and said Tuesday that three others aboard likely did not survive.

Recovery efforts were suspended for the night but were to resume Tuesday morning.

Searchers who followed the scent of fuel to the crash site Monday night were able to verify by serial number that it was the plane carrying nine skydivers and a pilot that went missing a day earlier, said Tina Wilson, a Yakima Valley Emergency Management spokeswoman.

Comment on this SOTT Focus

---

Users' complaints to FTC show another side of Google


San Francisco Chronicle
2007-10-09 02:03:00

All they wanted from Google was $10.

The Internet colossus had offered this enticement to people who signed up for its online payment service, Checkout - but some customers said they failed to get their promised credit.

After losing patience with Google's customer service, several users acted: They filed complaints with the Federal Trade Commission.

"I feel that I was misled," one user from San Francisco wrote.

Comment on this SOTT Focus

---

Democrats to unveil wiretapping bill

Pamela Hess
Associated Press
2007-10-09 01:27:00

The Justice Department would have to reveal to Congress the details of all electronic surveillance conducted without court orders since Sept. 11, 2001, including the so-called Terrorist Surveillance Program, if a new Democratic wiretapping bill is approved.

The draft bill, scheduled to be introduced to Congress Tuesday, would also require the Justice Department to maintain a database of all Americans subjected to government eavesdropping without a court order, including whether their names have been revealed to other government agencies.

Comment on this SOTT Focus

---

Lugar urges U.S.-Russia cooperation before Bush goes

Arshad Mohammed
Reuters
2007-10-09 00:51:00

The Bush administration should pursue cooperation with Russia on missile defense, arms control and non-proliferation in its waning months despite the many differences between Washington and Moscow, an influential U.S. senator said on Monday.

Sen. Richard Lugar of Indiana, the Senate Foreign Relations Committee's senior Republican, offered the advice as U.S. Secretary of State Condoleezza Rice and Defense Secretary Robert Gates head to Moscow this week for so-called "2 2" talks with their Russian counterparts on Friday and Saturday.

Comment on this SOTT Focus

---
UK & Euro-Asian News
---
Twisted Psychopathic Thinking: Russian serial killer says murder is like love

Conor Sweeney
Reuters
2007-10-09 14:11:00

A Russian man accused of murdering 49 people asked a court on Tuesday to add another eleven victims to his tally, and told a jury when he first strangled a man it was like falling in love for the first time.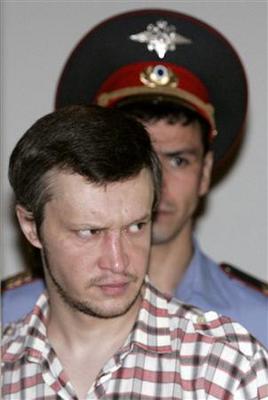 ©REUTERS/Alexander Natruskin/Files
Alexander Pichushkin is followed by a policeman as he enters the courtroom for preliminary hearings at a Moscow court in this August 13, 2007 file picture.
Comment on this SOTT Focus
---

UK: Referendum calls mount over EU treaty

JohMatthew Weaver
Guardian Unlimited
2007-10-09 05:21:00

The government is facing new pressure to hold a referendum on the proposed EU reform treaty after a Labour-led committee of MPs found it was "substantially equivalent" to the EU constitution thrown out by the Dutch and French.

Comment on this SOTT Focus

---

Sarkozy heads to Russia for talks with Putin


Agence France-Presse
2007-10-09 02:18:00

French President Nicolas Sarkozy heads to Moscow on Tuesday where he intends to stake out a new relationship with Russia, which he has accused of "complicating" world affairs.


Sarkozy's first major meeting with Vladimir Putin could set sparks flying as since his election in May he has attacked Russia's rights record and accused it of using its vast oil and gas reserves to bully its European neighbours, while seeking a clear rapprochement with Washington.

On a visit to Sofia last week, Sarkozy accused Russia of complicating the world's problems, saying it "should understand that big countries have not only rights, but also responsibilities."

Comment on this SOTT Focus

---

Turkey weighs options against the Kurdistan Worker's Party (PKK)


Al Jazeera
2007-10-08 23:50:00

Turkey's government has met to discuss its response to separatist Kurdish fighters killing 15 Turkish soldiers in two days.

The deaths, including two on Monday in separate attacks in southeast Turkey, were the worst losses for the army since 1995 in its 23-year fight against the Kurdistan Worker's Party (PKK).

Comment on this SOTT Focus

---

Basque separatist leader warns of more bloodshed in Spain


Agence France-Presse
2007-10-08 20:56:00

A Basque separatist leader Monday warned of a "new cycle of violence" in Spain following the jailing of top members of the banned political wing of the armed group ETA.

"When you close the political and democratic paths in a country, I wonder what routes are left," said Pernando Barrena, the most senior official of the Batasuna party still at liberty.


Comment on this SOTT Focus

---
Around the World
---
Pakistani Troops Kill 150 Militants in Tribal Region

Khalid Qayum and Ed Johnson
Bloomberg
2007-10-09 13:47:00

Pakistani troops killed 150 militants and wounded 50 others in three days of fighting in the North Waziristan tribal region bordering Afghanistan, military spokesman Major General Waheed Arshad said.

Comment on this SOTT Focus

---

N. Korea marks nuclear test anniversary

Jae-Soon Chang
Associated Press
2007-10-09 10:42:00

North Korea marked the first anniversary of its nuclear test on Tuesday, with leader Kim Jong Il getting praise for pulling off a "truly great miracle" that sent the reclusive communist country "soaring as a powerful and great" nation.

The Oct. 9, 2006, test marked a peak in international concern over the country's nuclear status and prompted the U.S. to soften its policy toward North Korea, paving the way for steps toward a goal of dismantling the Asian country's program.

Comment on this SOTT Focus

---

Aung San Suu Kyi rejects talks with Burma junta

Matthew Weaver
The Guardian
2007-10-09 10:02:00

The prospect of a meeting between Burma's detained opposition leader Aung San Suu Kyi and the military ruler faded today, after she refused to accept preconditions for the talks set by the junta.

Last week Burma's reclusive military leader, General Than Shwe, agreed to meet Aung San Suu Kyi but only if she renounced her confrontational stance against the regime and renounced calls for sanctions on Burma.

Comment on this SOTT Focus

---

Cuba honors Che Guevara 40 years after death

Rosa Tania Valdes
Reuters
2007-10-09 04:51:00

Communist Cuba paid tribute on Monday to its poster boy, Ernesto "Che" Guevara, 40 years after the guerrilla fighter was captured and executed in Bolivia.

The man he helped to power in Cuba's 1959 revolution, Fidel Castro, was too ill to attend a memorial rally at the mausoleum where Guevara's remains were placed when they were dug up from an unmarked Bolivian grave in 1997.

Castro instead marked the anniversary in a newspaper column that was read out at the rally, saying the Argentine-born doctor sowed the seeds of social conscience in Latin America and the world.


Comment on this SOTT Focus

---

Hong Kong choking in dense smog


Agence France-Presse
2007-10-09 01:53:00

Hong Kong's air pollution reached dangerous levels on Monday, reigniting concerns about public health and fears that the city could lose out on crucial foreign investment due to the thick smog.

Across the southern Chinese territory, the Air Pollution Index on Monday passed the critical 100 mark, the point at which the Environmental Protection Department warns anyone with respiratory or heart problems to stay home.

On the weekend, the index reached 144. The high on Monday was 113.

Comment on this SOTT Focus

---

Laos still faces Vietnam-era danger

Paul Watson
Los Angeles Times
2007-10-08 22:34:00



Unexploded ordnance from U.S. carpet bombings lurk in the ground, killing and wounding people decades after the war's end.



Comment on this SOTT Focus

---
Big Brother
---
Singapore: Police arrest SDP chief Chee, four supporters for unlawful protest

Asha Popatlal/S Ramesh
Channel News Asia
2007-10-08 02:54:00

Police on Monday arrested SDP chief Chee Soon Juan and four Singapore Democratic Party (SDP) supporters for staging an unlawful demonstration at the Istana Park facing the main entrance of the Istana. The four are his sister Chee Siok Chin, John Tan, Ghandi Ambalam and Jeffery George. Chee and his supporters were holding placards at the demonstration.

Comment on this SOTT Focus

---

Tennessee to step up surveillance of cigarette smugglers

John Rodgers
Nashville City Paper
2007-10-09 02:27:00

Anyone trying to skirt the state's puffed up cigarette tax and transport smokes back into Tennessee may want to watch out for the Department of Revenue.

The Department's Special Investigations Section will be conducting surveillance on tobacco retailers located just outside the state lines to watch for Tennesseans purchasing cigarettes in bulk and then transporting them back to Tennessee, revenue announced today.

Comment on this SOTT Focus

---

Democrats ready to extend wiretap powers

Eric Lichtblau and Carl Hulse
The New York Times
2007-10-08 23:15:00

Two months after vowing to roll back broad new wiretapping powers won by the Bush administration, Congressional Democrats appear ready to make concessions that could extend some of the key powers granted to the National Security Agency.

Comment on this SOTT Focus

---
Axis of Evil
---
Hysteria Alert! Al Qaeda trying to boost efforts in U.S

Tabassum Zakaria
Reuters
2007-10-09 12:08:00

Al Qaeda remains the "most serious and dangerous" terrorism threat and is expected to boost attempts to place agents inside the United States, a new White House report said on Tuesday.

The report, titled "National Strategy for Homeland Security," said al Qaeda has protected its top leadership, replenished operational lieutenants and "regenerated a safe haven" in Pakistan's tribal areas.

Comment on this SOTT Focus

---

Israeli police grill Olmert in corruption probe


AFP
2007-10-09 10:14:00

Prime Minister Ehud Olmert was grilled by police on Tuesday for more than five hours over his alleged abuse of influence in the privatisation of Israel's second largest bank two years ago.

"He is the last person to face the investigators in the Bank Leumi affair," police spokesman Micky Rosenfeld told AFP, after the questioning carried out at the prime minister's Jerusalem residence.

Comment on this SOTT Focus

---

U.S., West seen skirting Iraqi refugee crisis

David Morgan
Reuters
2007-10-09 00:10:00

The Bush administration's cautious approach to Iraqi refugees offers little hope for those trapped in a growing humanitarian crisis that could begin to breed Islamist militancy if left unchecked, experts say.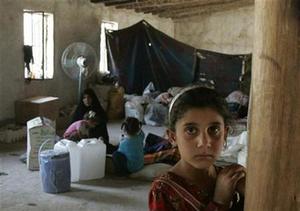 ©REUTERS/Mahmoud Raouf Mahmoud
Shi'ite refugees stay in a makeshift evacuation camp in the outskirts of Baghdad October 8, 2007.
Comment on this SOTT Focus
---

Report says war on terror is fueling al Qaeda

Kate Kelland
Reuters
2007-10-08 09:51:00

Six years after the September 11 attacks in the United States, the "war on terror" is failing and instead fueling an increase in support for extremist Islamist movements, a British think-tank said on Monday.

A report by the Oxford Research Group (ORG) said a "fundamental re-think is required" if the global terrorist network is to be rendered ineffective.

Comment on this SOTT Focus

---

Propaganda Alert! I was lobbied by the 'Israel lobby'

Elaine McArdle
Boston Globe
2007-10-07 21:24:00

An impassioned debate over the tight alliance between America and Israel is roiling political circles, sparked by a new book that accuses a powerful "Israel lobby" of distorting American policy and endangering our national security. Building on an article they published last year, John J. Mearsheimer at the University of Chicago and Stephen M. Walt at the John F. Kennedy School of Government at Harvard argue in "The Israel Lobby and U.S. Foreign Policy" that Israel exerts far more influence than it should on American politics.

They paint a picture of a potent coalition of neoconservatives, Christian fundamentalists, Jewish organizations, and, most strikingly, a richly coffered and extremely influential lobbying group, the American Israel Public Affairs Committee (AIPAC), which courts both Democrats and Republicans in order to promote Israel. The authors' claims have been attacked by a broad base of critics, seized upon by anti-Semites, and applauded by some who believe this discussion is long overdue.

I wasn't around at the time the controversy ignited. I happened to be in Israel with eight other American journalists, on a first-class, all-expenses-paid tour funded entirely by AIPAC.




Comment on this SOTT Focus

---

Derailing a deal

Noam Chomsky
Khaleej Times
2007-10-07 20:47:00

NUCLEAR-armed states are criminal states. They have a legal obligation, confirmed by the World Court, to live up to Article 6 of the Nuclear Nonproliferation Treaty, which calls on them to carry out good-faith negotiations to eliminate nuclear weapons entirely. None of the nuclear states has lived up to it.

The United States is a leading violator, especially the Bush administration, which even has stated that it isn't subject to Article 6.



Comment on this SOTT Focus

---
Middle East Madness
---
From the killing fields! Bombings and shootings kill 33 in Iraq


Agence France-Presse
2007-10-09 10:07:00

Bombings and shootings in central Iraq and Baghdad, including twin suicide truck bomb attacks on leading figures in the fight against Al-Qaeda, killed at least 33 Iraqis on Tuesday, officials said.

At dawn two suicide bombers blew up fuel-laden trucks against the homes of an Iraqi police chief and a tribal leader in simultaneous bombings in Baiji city in central Salaheddin province, police said.



Comment on this SOTT Focus

---

Most Israelis say no to sharing Jerusalem


Agence France-Presse
2007-10-09 09:39:00

Most Israelis oppose sharing Jerusalem with the Palestinians as part of a final peace deal, an opinion poll said on Tuesday after an Israeli minister sparked uproar by suggesting the idea.

Asked whether Israel should agree to "any sort of compromise on Jerusalem" as part of a final deal to end the decades-old Middle East conflict, 63 percent said no, according to the survey in the mass-selling Yediot Aharonot.



Comment on this SOTT Focus

---

UK to halve its Iraq force to 2,500 troops

Sophie Walker
Reuters
2007-10-09 03:17:00

Britain will halve its force in Iraq to 2,500 troops from spring next year, Prime Minister Gordon Brown said on Monday against a backdrop of noisy anti-war protesters outside parliament waving "troops out" banners.

In his first major foreign policy speech to parliament, Brown also announced plans to allow Iraqis who have worked for British troops to apply for funds to resettle in Britain, Iraq or other countries in the region.



Comment on this SOTT Focus

---

With US help Iraqi Warlords gain new power

Kevin Peraino
Newsweek
2007-10-08 22:22:00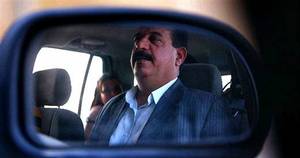 ©Wathiq Khuzaie / Getty Images for Newsweek
Nest of Intrigue: Kanan al-Sadid, framed in a car mirror in Tikrit last week


Comment on this SOTT Focus
---

Counterinsurgency at work? Wave of bombings kills 20 Iraqis


Agence France-Presse
2007-10-08 20:56:00

A suicide bomber killed 14 people on Monday when he exploded his truck at a police post near Samarra, capping a day of bombings across Iraq which also killed six other people, officials said.

Three of those killed in the suicide attack in Dejlaa, 140 kilometres (90 miles) north of Baghdad, were policemen, police spokesman Ala Atia told AFP.



Comment on this SOTT Focus

---

Politicians use fear to justify wars, Paul says

Margot Sanger-Katz
Concord Monitor
2007-10-08 21:12:00

Rep. Ron Paul believes political leaders are pumping up the threat of terrorism to accomplish political goals. Paul, the 10-term Texas congressman, told Monitor reporters and editors that concerns about the country's security have been overblown to justify needless foreign invasions and domestic surveillance programs.

"It scares the living daylights out of me that they would do that, to talk about perpetual war," he said, dismissing the contention that Islamic terrorism is a grave threat that will face the country for a generation or longer. "All that is, they have to have an enemy."

Paul, who is running for the Republican nomination for president, said he sees a clear path for making the country safer while protecting individual liberties. That vision is in keeping with the ideals he reads in the U.S. Constitution: small federal government, broad protections of individual liberties and a hands-off foreign policy that achieves peace through trade and cooperation.

Comment on this SOTT Focus

---
The Loan Gunmen
---
Qatar says oil prices should top 100 dollars


Agence France-Presse
2007-10-09 13:47:00

Qatar's energy minister said crude oil prices, which have surged recently to record levels above 80 dollars a barrel, should be more than 100 dollars.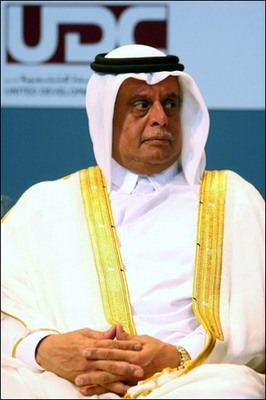 ©Unknown
Comment on this SOTT Focus
---

Subprime crisis far from over

Saikat Chatterjee and Anurag Josh
Reuters
2007-10-09 13:34:00

The U.S. subprime housing crisis will not peak until 2009, rating agency Standard and Poor's said on Tuesday, adding it had underestimated the extent of fraud in the industry.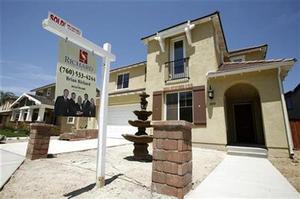 ©REUTERS/Mike Blake
A newly sold home at a new housing subdivision is seen in San Marcos, California August 20, 2007.
Comment on this SOTT Focus
---

SABMiller and Molson Coors to combine U.S. operations

David Jones
Reuters
2007-10-09 13:02:00

Brewers SABMiller and Molson Coors Brewing have agreed to combine their U.S. operations to create a business that will have annual sales of $6.6 billion and be the second-biggest market player behind Anheuser-Busch.

The venture, MillerCoors, will generate around $500 million of annual cost savings by the third year after completion of the deal, which is subject to the approval of the U.S. competition authorities, the two groups said on Tuesday.

Comment on this SOTT Focus

---

BBC to axe 12% of it's workforce - 2800 employees

Andrew Edgecliffe-Johnson and Ben Fenton
Financial Times
2007-10-09 05:08:00

The BBC is poised to cut at least 12 per cent of its workforce, with the brunt of more than 2,000 redundancies falling on factual programming, senior staff have been told.

The final tally of job losses, which will have to be approved by the BBC Trust, could approach 2,800, according to one person familiar with the situation.

Mark Thompson, the corporation's director-general, is seeking cuts amounting to 6 per cent of its £3bn-plus annual budget over each of the next five years. A below-inflation licence fee settlement in January left him £2bn short of the funds he had sought for the period.



Comment on this SOTT Focus

---

Crude Oil Prices Drive Up UK Manufacturing Costs

Delphine Strauss
The Financial Times
2007-10-08 01:25:00

Higher crude oil prices pushed up raw material costs for UK manufacturers in September, suggesting inflationary pressures could build in spite of softening growth in industrial production, official data showed on Monday.

Comment on this SOTT Focus

---

How ten years of tax hikes have hit UK families

Sean Poulter
Daily Mail
2007-10-08 01:16:00

Households are suffering the biggest squeeze on their finances in a decade because of tax rises and higher bills.

Comment on this SOTT Focus

---
The Living Planet
---
Most of U.S. warmer than normal this winter


Reuters
2007-10-09 12:54:00

The United States will have warmer-than-normal temperatures this winter in most of the country, except for the northern Plains and Northwest states, government weather experts predicted on Tuesday.

As for precipitation, it will be drier than average across the Southwest and the Southeast, the National Oceanic and Atmospheric Administration projected in its winter forecast.

Comment on this SOTT Focus

---

More smoke! Greenhouse gas emissions hit danger mark

Michael Perry
Reuters
2007-10-09 10:18:00

The global economic boom has accelerated greenhouse gas emissions to a dangerous threshold not expected for a decade and could potentially cause irreversible climate change, said one of Australia's leading scientists.

Tim Flannery, a world recognized climate change scientist and Australian of the Year in 2007, said a U.N. international climate change report due in November will show that greenhouse gases have already reached a dangerous level.



Comment on this SOTT Focus

---

Flashback: Global Warming on Mars & Cosmic Ray Research Are Shattering Media Driven "Consensus"


EPW Blog/Canada Free Press
2007-03-03 13:21:00

Two new developments in climate science are rocking the media driven "consensus" on global warming. National Geographic has an article from February 28, 2007 entitled, "Mars Melt Hints at Solar, Not Human, Cause for Warming, Scientist Says," and a February 26, 2007 release from the Danish National Space Center announced "A new theory of climate change", detailing the "remarkable results of research on cosmic rays and climate." (See also: Climate Skeptics Vindicated as Growing Number of Scientists & Politicians Oppose Alarmism)


According to National Geographic: "Habibullo Abdussamatov, head of the St. Petersburg's Pulkovo Astronomical Observatory in Russia, says the Mars data is evidence that the current global warming on Earth is being caused by changes in the sun.


"The long-term increase in solar irradiance is heating both Earth and Mars,' Abdussamatov said."


This scientific research regarding Mars and the Sun, follows another new study about the impact of cosmic rays on the Earth's climate. A release from the Danish National Space Center details the latest research from scientists from Denmark, Canada and Israel.


Comment on this SOTT Focus

---

Researchers find evidence of warming climate in Ohio

Pam Frost Gorder
Research News, The Ohio State University
2007-10-09 01:37:00

COLUMBUS , Ohio -- Summer nights in Ohio aren't cooling off as much as they used to -- and it's likely a sign of climatic warming across the state, researchers say.

Jeffrey Rogers, professor of geography at Ohio State University, led the new study, which found that average summer nighttime low temperatures in Ohio have risen by about 1.7 degrees Celsius (about 3 degrees Fahrenheit) since the 1960s.

Comment on this SOTT Focus

---

Toronto Reaches Record-Breaking Thanksgiving Temperature


CityNews.ca
2007-10-08 23:35:00

If you had a Thanksgiving turkey in the oven Monday, your kitchen was probably just as hot as it was outside.

In fact, Monday was Toronto's warmest Thanksgiving on record, a day that didn't just break the previous record, but shattered it.

Comment on this SOTT Focus

---

Moderate quake hits northern Japan


Forbes
2007-10-08 21:58:00

TOKYO - An earthquake measuring 5.8 on the Richter scale shook northern Japan early Tuesday but there were no immediate reports of damage, meteorological and municipal officials said.

Comment on this SOTT Focus

---
Health & Wellness
---
Painkillers in Short Supply in Poor Countries

Donald McNeil Jr.
The New York Times
2007-10-09 14:15:00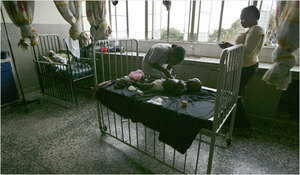 ©Ruth Fremson/The New York Times
Doing Without: A hospital in Sierra Leone, where painkillers often are not available.



A survey of specialists in Africa, Asia and Latin America has produced a disturbing portrait of the difficulties in offering pain relief to the dying in poor countries. Many suffer routine shortages of painkillers, and the majority of specialists got no training in pain relief or opioid use during their medical education.

Comment on this SOTT Focus

---

Diet and Fat: A Severe Case of Mistaken Consensus

John Tierney
The New York Times
2007-10-09 13:54:00



©Viktor Koen



In 1988, the surgeon general, C. Everett Koop, proclaimed ice cream to a be public-health menace right up there with cigarettes. Alluding to his office's famous 1964 report on the perils of smoking, Dr. Koop announced that the American diet was a problem of "comparable" magnitude, chiefly because of the high-fat foods that were causing coronary heart disease and other deadly ailments.

He introduced his report with these words: "The depth of the science base underlying its findings is even more impressive than that for tobacco and health in 1964."

Comment on this SOTT Focus

---

Donated blood quickly loses important gas

Julie Steenhuysen
Reuters
2007-10-09 13:11:00

Donated blood quickly loses some of its life-saving properties as an important gas dissipates, U.S. researchers said on Monday, in a finding that explains why many patients fare poorly after blood transfusions.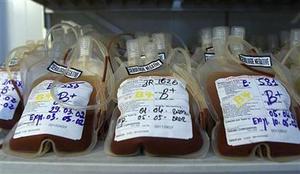 ©REUTERS/Chor Sokunthea
Bags of donated blood in cold storage at the National Blood Transfusion Center in the Cambodian capital Phnom Penh on April 27, 2002
Comment on this SOTT Focus
---

Studies tout treating mini-strokes fast

Maria Cheng
Associated Press
2007-10-09 10:38:00

Treating patients quickly for mini-strokes could dramatically cut the risk of a major stroke later, report two studies that could change standard treatment and potentially save millions of people from stroke's damaging effects.

In research published Tuesday, British and French doctors found that patients treated within 24 hours of having a mini-stroke cut their chances by 80 percent of having a more serious stroke in the next three months.


Comment on this SOTT Focus

---

Rethink on human hybrid experiments


The Press Association
2007-10-08 00:14:00

A radical Government re-think on the law governing hybrid embryos will allow scientists to carry out virtually any work they like - if it is approved by regulators.

The move opens the door to experiments involving every known kind of human-animal hybrid. These could include both "cytoplasmic" embryos, which are 99.9% human, and "true hybrids" carrying both human and animal genes.

Comment on this SOTT Focus

---

Mobile phone cancer risk 'higher for children'

Harry Wallop
Telegraph.co.uk
2007-10-08 23:35:00

Children should not be given mobile phones because using them for more than 10 years increases the risk of brain cancer, a leading scientist has said.

Comment on this SOTT Focus

---
Science & Technology
---
Seeking Columbus's Origins, With a Swab

Amy Harmon
The New York Times
2007-10-09 14:37:00

BARCELONA, Spain - When schoolchildren turn to the chapter on Christopher Columbus's humble origins as the son of a weaver in Genoa, they are not generally told that he might instead have been born out of wedlock to a Portuguese prince. Or that he might have been a Jew whose parents converted to escape the Spanish Inquisition. Or a rebel in the medieval kingdom of Catalonia.

Comment on this SOTT Focus

---

Hard disk pioneers win physics Nobel Prize

Niklas Pollard
Reuters
2007-10-09 12:46:00

France's Albert Fert and Germany's Peter Gruenberg won the 2007 Nobel Prize for physics on Tuesday for a breakthrough in nanotechnology that revolutionized data storage and led to gadgets such as laptops and iPods.

The 10-million Swedish crown ($1.54 million) prize, awarded by The Royal Swedish Academy of Sciences, recognized the pair's discovery of giant magnetoresistance, which enables scientists to push huge amounts of data into ever-smaller spaces.

Comment on this SOTT Focus

---

Japan plans unmanned mission to the moon


Reuters
2007-10-09 09:39:00

Japan plans to launch its first mission to land a spacecraft on the moon in the next decade, officials said on Tuesday, joining China and India in a race among Asian nations to explore the lunar surface.

Japan's first lunar orbiter is currently circling the moon, and the country is racing with China and India to land a craft on the lunar surface -- a feat so far achieved only by the former Soviet Union and the United States.


Comment on this SOTT Focus

---

Chimps choose more rationally than humans


United Press International
2007-10-09 09:40:00

German researchers have demonstrated chimpanzees make choices that protect their self-interest more consistently than do humans.

Researchers from the Max Planck Institute of Evolutionary Anthropology in Leipzig studied the chimp's choices by using an economic game with two players. In the game, a human or chimpanzee who receives something of value can offer to share it with another.

Comment on this SOTT Focus

---

Microbes can survive 'deep freeze' for 100,000 years

Daniele Fanelli and Maggie McKee
New Scientist
2007-10-09 04:11:00

Microbes can survive trapped inside ice crystals, under 3 kilometres of snow, for more than 100,000 years, a new study suggests. The study bolsters the case that life may exist on distant, icy worlds in our own solar system.

Comment on this SOTT Focus

---

How Baboons Think (Yes, Think)

Nicholas Wade
The New York Times
2007-10-08 22:03:00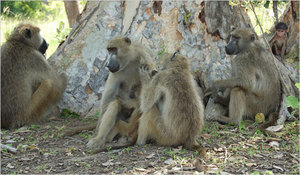 ©Dorothy Cheney
At the Moremi Game Reserve in Botswana, Barbara grooms her older sister, Amazon, while another sister, Domino, and her baby watch.



Royal is a cantankerous old male baboon whose troop of some 80 members lives in the Moremi Game Reserve in Botswana. A perplexing event is about to disturb his day.

Comment on this SOTT Focus

---
Our Haunted Planet
---
The Thing From Space That Destroyed the Car

John Steele Gordon
American Heritage
2007-10-09 16:03:00

Luckily for astronomers, it was a Friday night in the autumn. That meant that hundreds of thousands of people were at high school football games, many with camcorders at the ready to preserve any gridiron heroics. What they preserved as well, from at least 16 different locations from Kentucky to New York, was the path of a fireball across the sky as it streaked northeastward at better than ten miles a second.(See videos they shot here.)

Comment on this SOTT Focus

---

Mystery over 'UFO' sighting

Isabel Jensen
Guardian Series
2007-10-09 15:11:00

Strange "yellow balls of light" have been reported over Buckhurst Hill.

Jenny Cooper-Rendu, of Chiltern Way, Woodford Green was returning from a meeting at Chigwell School at 8.20pm on Saturday, October 5, with her son William, 13, when she noticed the lights as she drove along Palmerston Road.

Comment on this SOTT Focus

---
Don't Panic! Lighten Up!
---
Ig Nobel Prizes a Mouthful of Fun

Mark Pratt
Associated Press
2007-10-05 04:00:00

Boston - Good news for your Viagra-using hamster: On his next trip to Europe he'll bounce back from jet lag faster than his unmedicated friends.

The researchers who revealed that bizarre fact earned one of 10 Ig Nobel prizes awarded Thursday night for quirky, funny and sometimes legitimate scientific achievements, from the mathematics of wrinkled sheets to U.S. military efforts to make a "gay bomb.''

Comment on this SOTT Focus

---
---

Remember, we need your help to collect information on what is going on in your part of the world!
Send your article suggestions to: sott(at)signs-of-the-times.org

---
Click here to return to the Signs of the Times Archive
Click here for today's Signs Page