---
Sections on today's Signs Page:
---
SOTT Focus
---
No new articles.
Best of the Web
---
Psychopathic, Mass-murdering, Sons-of-Bitches

Les Visible
Smoking Mirrors
2007-10-04 13:05:00

I have been watching this Blackwater saga unfold. I've seen the youtube videos of these sub-human psychopaths gunning people down on the highway; picking off whoever happened to be walking down the road, shooting into cars at random on the highway- generally, indiscriminately murdering whoever was in their path.

I have followed the testimony of eyewitnesses and have measured the magnitude of recorded assaults against the slim possibility that this is all a put-up job against beautiful people making the world safe for democracy. I have seen the large percentage of Blackwater personnel who were charged and discharged for all manner of violations and I have come to the inescapable conclusion that they are psychopathic, mass murdering sonsofbitches.

Comment on this SOTT Focus

---

Loaded Language and Loaded Guns - The Meaning of Opposites

Charles Sullivan
Information Clearing House
2007-10-04 12:18:00

One can no longer understand US governmental policy on the basis of conventional language or traditional wisdom. Language itself and its long-established meanings were long ago twisted and distorted in order to deceive the people. Now war is peace and terror and occupation is liberation. In order to make sense of what is happening, it is important to understand everything within the context of a specific economic philosophy, and the distorted capitalist system that spawned it.

Comment on this SOTT Focus

---

Greenspan's Dark Legacy Unmasked

Stephen Lendman
SJ Lendman Blog
2007-10-04 02:19:00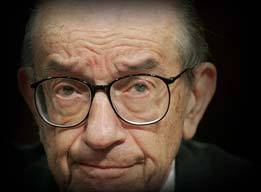 ©Unknown



After retiring as the Federal Reserve's second longest ever serving chairman, Alan Greenspan is now cashing in big late in life at age 81. He chaired the Fed's Board of Governors from the time he was appointed in August, 1987 to when he stepped down January 31, 2006 amidst a hail of ill-deserved praise for his stewardship during good and perilous times. USA Today noted "the onetime jazz band musician went out on a high note." The Wall Street Journal said "his economic legacy (rests on results) and seems secure." The Washington Post cited his "nearly mythical status."


Comment on this SOTT Focus

---
U.S. News
---
U.S. recalls over one-half million toys over lead levels


Reuters
2007-10-04 15:25:00

More than half a million toys ranging from key chains to Winnie the Pooh bookmarks and Baby Einstein color blocks are being recalled because of excessive lead levels, the Consumer Product Safety Commission said on Thursday.

Among the recalled toys, all made in China, were key chains with words like "truth" or "believe" engraved on them that have "high levels" of lead, the commission said in a statement.

Comment on this SOTT Focus

---

The Religious Right's New Tactics for Invading Public Schools

Rob Boston
AlterNet
2007-10-04 14:19:00

As the school year gets under way, public schools around the nation are under siege from Religious Right pressure groups determined to turn them into instruments of evangelism.

In mid-August, Texas Gov. Rick Perry signed something called the "Religious Viewpoints Antidiscrimination Act" into law. Although the new law has an innocuous-sounding title, it's really a ticking time-bomb, opponents say.

Comment on this SOTT Focus

---

Abu Ghraib Prisoners Accuse US Companies of Torture


Agence France-Presse
2007-10-03 12:31:00

Two US Army subcontractors accused of torturing prisoners at Baghdad's Abu Ghraib jail go to court Wednesday in a case that highlights the murky legal status of private US companies in Iraq.

Titan and CACI International were hired by the Army to provide interrogators and interpreters at the notorious prison, the scene of well-documented abuses of detainees following the US-led invasion of Iraq in 2003.

Comment on this SOTT Focus

---

U.S. protests shrink while antiwar sentiment grows

Andy Sullivan
Reuters
2007-10-04 11:26:00

Crowds at antiwar rallies in Washington have dwindled even as U.S. opinion has turned against the war in Iraq, as organizers feud and participants question the effectiveness of the street protests.

Rival antiwar groups, which in years past jointly sponsored massive rallies on the National Mall, have promoted separate protests recently or decided to steer clear of the capital altogether.


Comment on this SOTT Focus

---

Ex-White House Lawyer Targets Spy Tactic

Pamela Hess
Associated Press
2007-10-04 10:05:00

A former top lawyer for the Bush administration on Tuesday said that parts of the President Bush's controversial eavesdropping program were illegal.

There were certain aspects of the Terrorist Surveillance Program "that I could not find the legal support for," Jack Goldsmith, the former head of the Justice Department's Office of Legal Counsel, told the Senate Judiciary Committee.


Comment on this SOTT Focus

---

Time to Boycott Voting

Joel S. Hirschhorn
The Peoples Voice
2007-10-04 02:35:00

After many years of political disappointment, more progressives, liberals and conservatives - and certainly moderates and independents - know in their hearts that voting for Democrats or Republicans is a waste. Just imagine if voter turnout was cut to 25 percent or less! Let the whole world see Americans boycotting a broken and corrupt political system and rejecting what has become a delusional democracy. To keep voting in an unjust political system makes us willing political slaves that the rich and powerful elites exploit.

Comment on this SOTT Focus

---
UK & Euro-Asian News
---
Fury over Brown's Basra troops cut

Stephen Fidler and George Parker
Financial Times
2007-10-03 11:26:00

The Tories on Tuesday unleashed a volley of invective after Gordon Brown used a visit to Basra to announce a reduction in UK troop numbers as speculation grew at home that he may announce an election as early as next week.

On his first visit to Iraq since he became prime minister on June 27, Mr Brown announced that the military strength would fall to 4,500 by the end of the year after Britain handed over its remaining security responsibilities in Basra province to Iraqi forces.


Comment on this SOTT Focus

---

Palestinian academics:We will not be silenced


The Guardian
2007-10-04 11:12:00

The cancellation of the Palestinian academics' UK speaking tour amounts to censorship and bullying, writes Amjad Barham.

Palestinian academics received with dismay, although not entirely with surprise, the decision by the University and College Union (UCU) to cancel their UK speaking tour, during which they had planned to discuss the academic boycott of Israel with colleagues at British universities.

Comment on this SOTT Focus

---

Lockerbie evidence withheld from defence

Michael Howie
The Scotsman
2007-10-04 10:16:00

FRESH doubt has been cast over the conviction of the Lockerbie bomber after it emerged a document containing vital evidence about the bomb timer has never been shown to the defence.

The Scotsman has learned that the failure to disclose the classified document, which concerns the supply of timers identical to the one said to have been used to blow up Pan Am Flight 103, led a review body that examined the case against Abdelbaset Ali Mohmed al-Megrahi to conclude a miscarriage of justice may have occurred.

Comment on this SOTT Focus

---

China's Lunar Satellite Launch Open To Tourists


Xinhua News Agency
2007-10-04 01:54:00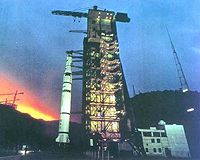 ©n/a
The lunar probe, previously scheduled to blast into space on Tuesday to coincide with this year's traditional Mid-Autumn Festival, is expected to be launched late October.
Comment on this SOTT Focus
---

UK Schools must warn of Gore climate film bias


Daily Mail
2007-10-03 23:33:00

Schools will have to issue a warning before they show pupils Al Gore's controversial film about global warming, a judge indicated yesterday.

The move follows a High Court action by a father who accused the Government of 'brainwashing' children with propaganda by showing it in the classroom.

Comment on this SOTT Focus

---

EU lawmakers try carrot, rather than stick, approach with Turkey


AFP
2007-10-03 21:49:00

Members of the European Parliament changed tack with Turkey Wednesday, preferring praise to the harsh criticism of the past to try to encourage Ankara's efforts at EU-oriented reform.

The complete change of tone comes in a new parliamentary report, released exactly two years after Turkey began its often-torturous membership talks with the European Union.


Comment on this SOTT Focus

---
Around the World
---
At least 23 killed in Congo plane crash

Joe Bavier
Reuters
2007-10-04 16:49:00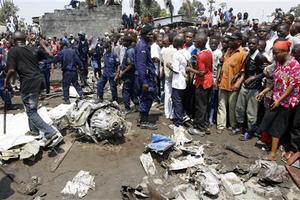 ©REUTERS/Joe Bavie
Onlookers examine the scattered wreckage at the scene of a plane crash in a heavily populated neighbourhood of Kinshasa, capital of Democratic Republic of Congo, October 4, 2007.
Comment on this SOTT Focus
---

Myanmar junta sets Suu Kyi conditions

Aung Hla Tun
Reuters
2007-10-04 16:17:00

Myanmar's military ruler set conditions on Thursday for meeting detained pro-democracy leader Aung San Suu Kyi, as security forces continued to round up people and interrogate hundreds more arrested in a ruthless crackdown on protesters.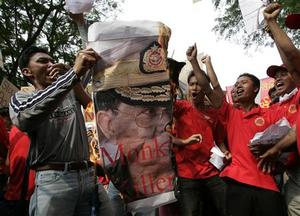 ©REUTERS/Zainal Abd Halim
Protestors consisting of refugees and workers from Myanmar burn a poster of junta chief Than Shwe during a protest outside Myanmar embassy in Kuala Lumpur October 4, 2007
Comment on this SOTT Focus
---

Last of 3,200 trapped South African miners saved

James Macharia
Reuters
2007-10-04 16:05:00

The last of 3,200 miners trapped deep in a South African mine shaft was saved on Thursday, capping a day-long rescue mission that began with fears of the worst and ended in wild celebrations.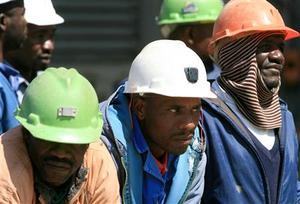 ©REUTERS/Juda Ngwenya
Rescued mine workers rest after emerging from the pithead at the Harmony Gold mine in Carletonville, west of Johannesburg, October 4, 2007.
Comment on this SOTT Focus
---

10 militants, 2 Pakistani soldiers killed near border


Associated Press
2007-10-04 11:53:00

Suspected militants attacked a Pakistan army checkpoint near the Afghan border early Wednesday, triggering a gunbattle that left 10 militants and two soldiers dead, an army spokesman said.

Elsewhere, a suicide bomber accidentally killed himself and a land mine blast killed 14 civilians on a bus.

Comment on this SOTT Focus

---

The Real Reason People Fear Evo Morales

Roberto Lovato
New America Media
2007-10-03 09:33:00

It's not just that President Evo Morales is indigenous, but that he refuses to sell out the rights of indigenous people.

"Why are you going to go listen to that idiot? That racist indio (Indian) can't even talk during interviews," snarled my blonde-haired, green eyed Cuban friend when I told him I'd be covering the visit of Bolivian President Evo Morales. He was clearly unhappy with the friendship between Morales and Fidel Castro. My friend was not alone.

Comment on this SOTT Focus

---

Rescuers lift 150 trapped South Africa miners to surface

James Macharia
Reuters
2007-10-03 22:45:00

Rescue teams brought the first 150 miners out of 3,200 trapped deep underground in a South African gold mine to the surface early on Thursday, mine and union officials said.

Mine owner Harmony Gold is confident all the miners will be lifted to the surface in a small elevator at the Elandsrand mine near Carletonville, southwest of Johannesburg, Chief Executive Officer Graham Briggs told Reuters.

Comment on this SOTT Focus

---
Big Brother
---
No new articles.
Axis of Evil
---
Nobel Laureate Desmond Tutu Banned From Campus Over Israel Criticism

Cecilie Surasky
AlterNet/Jewish Vioce for Peace
2007-10-03 13:12:00



University of St. Thomas hears from a few right-wing Jews and calls it a "consensus."



Rumors have been circulating for some time that Archbishop Desmond Tutu was banned by the University of St Thomas in Minnesota because of statements he made that some consider anti-Semitic. Now it's official: winning the Nobel Peace Prize doesn't protect you from charges of anti-Semitism if you criticize Israeli human rights practices. Neither, apparently, does being one of the most compelling voices for social justice in the world today, or even getting an honorary degree from and giving the commencement address at Brandeis.

Minneapolis/St.Paul's City Pages just reported that members of the St Thomas Justice and Peace Studies program were thrilled when Bishop Tutu agreed to speak at the University" but administrators did a scientific survey of the Jews of Minneapolis, which included querying exactly one spokesperson for Minnesota's Jewish Community Relations Council and several rabbis who taught in a University program" and concluded that Tutu is bad for the Jews and should therefore be barred from campus.



Comment on this SOTT Focus

---

Oh dear, oh dear! "Amen" for Israel, say Christian Zionists

Rebecca Harrison
Reuters
2007-10-04 10:40:00

SHILOH, West Bank - With a skullcap bearing the Star of David and a fervent belief that God gave the Holy Land to the Jews, Paul McCaleb could be mistaken for a Jewish settler.

The 73-year-old from Tennessee is actually a born-again Christian, part of a growing group of devout Protestants, many from the United States, who are supporting Israel with their votes and their wallets.


Comment on this SOTT Focus

---

New revelations in attack on American spy ship USS Liberty

John Crewdson
The Chicago Tribune
2007-10-02 10:40:00

Veterans, documents suggest U.S., Israel didn't tell full story of deadly '67 incident

Bryce Lockwood, Marine staff sergeant, Russian-language expert, recipient of the Silver Star for heroism, ordained Baptist minister, is shouting into the phone.




"I'm angry! I'm seething with anger! Forty years, and I'm seething with anger!"


Comment on this SOTT Focus
---

Flashback: BBC investigative report on USS Liberty: Dead in the Water


Information Clearing House
2003-05-17 10:05:00

During the Six-Day War, Israel attacked and nearly sank the USS Liberty belonging to its closest ally, the USA. Thirty-four American servicemen were killed in the two-hour assault by Israeli warplanes and torpedo boats.

BBC Four Investigative Report: Broadcast Saturday 17 May 2003

Comment on this SOTT Focus

---

Secret U.S. Endorsement of Severe Interrogations

Scott Shane, David Johnston and James Risen
The New York Times
2007-10-03 23:24:00

When the Justice Department publicly declared torture "abhorrent" in a legal opinion in December 2004, the Bush administration appeared to have abandoned its assertion of nearly unlimited presidential authority to order brutal interrogations.

But soon after Alberto R. Gonzales's arrival as attorney general in February 2005, the Justice Department issued another opinion, this one in secret. It was a very different document, according to officials briefed on it, an expansive endorsement of the harshest interrogation techniques ever used by the Central Intelligence Agency.

Comment on this SOTT Focus

---

Flashback: The US has used torture for decades. All that's new is the openness about it

Naomi Klein
The Guardian
2005-12-10 12:00:00

It was the "Mission Accomplished" of George Bush's second term, and an announcement of that magnitude called for a suitably dramatic location. But what was the right backdrop for the infamous "We do not torture" declaration? With characteristic audacity, the Bush team settled on downtown Panama City.

It was certainly bold. An hour and a half's drive from where Bush stood, the US military ran the notorious School of the Americas from 1946 to 1984, a sinister educational institution that, if it had a motto, might have been "We do torture". It is here in Panama, and later at the school's new location in Fort Benning, Georgia, where the roots of the current torture scandals can be found.

According to declassified training manuals, SOA students - military and police officers from across the hemisphere - were instructed in many of the same "coercive interrogation" techniques that have since gone to Guantánamo and Abu Ghraib: early morning capture to maximise shock, immediate hooding and blindfolding, forced nudity, sensory deprivation, sensory overload, sleep and food "manipulation", humiliation, extreme temperatures, isolation, stress positions - and worse. In 1996 President Clinton's Intelligence Oversight Board admitted that US-produced training materials condoned "execution of guerrillas, extortion, physical abuse, coercion and false imprisonment".

Some Panama school graduates went on to commit the continent's greatest war crimes of the past half-century: the murders of Archbishop Oscar Romero and six Jesuit priests in El Salvador; the systematic theft of babies from Argentina's "disappeared" prisoners; the massacre of 900 civilians in El Mozote in El Salvador; and military coups too numerous to list here.

Yet when covering the Bush announcement, not a single mainstream news outlet mentioned the location's sordid history. How could they? That would require something totally absent from the debate: an admission that the embrace of torture by US officials has been integral to US foreign policy since the Vietnam war.

Comment on this SOTT Focus

---
Middle East Madness
---
States or People? The Right to Exist

SONJA KARKAR
CounterPunch
2007-10-02 16:55:00

It is a curious phrase this "right to exist". Israel wants the world to accept its "right to exist" as a state, but it denies the indigenous Palestinians their right to exist as a people in their own land. International relations only acknowledges the rights of people, not states. [1] States exist because of the formal recognition afforded them by other states, and now that Israel is recognised as a state, it in fact exists. It makes no sense to demand that a political party recognise Israel's "right to exist", much less punish 4 million Palestinians because a majority voted the Hamas Party into government. Yet, these are the very words that are holding the Palestinians, particularly those in Gaza, to an impossible ransom.

For the outside world, Israel's demand for the "right to exist" seems a natural enough request and easy enough words to say. However, most people have no idea of the real import of those words for the Palestinians. For them to accept the "right to exist", effectively means that they accept their own dispossession. That dispossession is still going on after 60 years and there are now some 6 million Palestinian refugees who are refused their right to return home or even a modicum of compensation. And, that is not counting the 4 million Palestinians under Israel's occupation who daily see more of their land taken from them while they are squeezed and contained in what remains, or the 1.5 million Palestinian citizens in Israel whose rights are being increasingly compromised and denied. As long as the Palestinians exist, Israel will always see them as an obstacle to its ultimate quest for an exclusively "Jewish state" in a greater Israel.

Comment on this SOTT Focus

---

Bush's Agenda in Iran

Reese Erlich
AlterNet
2007-10-03 15:07:00

Half the warships in the U.S. Navy now sit within striking distance of the country, and Bush and Cheney have stepped up their anti-Iran rhetoric.

I went on Fox News' Hannity & Colmes recently. It was the usual food fight where right-wing zealot Sean Hannity interrupts and hogs the camera, not allowing much dissent. But I was even more interested in the introduction read by liberal Alan Colmes.

Comment on this SOTT Focus

---

Iran terror label bites deep

Kaveh L Afrasiabi
Asia Times Online
2007-10-04 12:18:00

In the aftermath of the US House of Representatives' recent resolution branding the Iranian Revolutionary Guards Corps (IRGC) as terrorist, the White House is reportedly poised to formally place it on the terrorist list of the US State Department, with ramifications to follow, such as a freeze on the IRGC's assets wherever the US can get its hands on them.

This is considered a small victory by anti-Iran hawks, who know the important side-effects of this initiative in inching the US closer to war against Iran. Veteran investigative reporter Seymour Hersh, meanwhile, has written about a "policy shift" in Washington. This involves a thirst for confrontation with Iran less on the grounds of Iran's nuclear program and more as a result of the situation in Iraq, where Iran has gained substantial influence, to the detriment of US-led coalition forces.

Comment on this SOTT Focus

---

Private contracting gone mad! Blackwater contractor wrote government report on incident


CNN
2007-10-02 12:11:00

The State Department's initial report of last month's incident in which Blackwater guards were accused of killing Iraqi civilians was written by a Blackwater contractor working in the embassy security detail, according to government and industry sources.

A source involved in diplomatic security at the U.S. Embassy in Baghdad said a Blackwater contractor, Darren Hanner, drafted the two-page "spot report" on the letterhead of the Bureau of Diplomatic Security for the embassy's Tactical Operations Center.

Comment on this SOTT Focus

---

Almost Two-Thirds of Australians Oppose Involvement in Iraq War

Gemma Daley
Bloomberg
2007-10-04 12:05:00

Almost two-thirds of Australians oppose the nation's involvement in Iraq and nearly three- quarters said it made the country a terror target, a new survey showed.

Some 64 percent opposed Australian soldiers serving in Iraq and 73 percent said it made the nation a terror target, according to a survey by the United States Study Centre at the University of Sydney. Prime Minister John Howard set up the center in November 2006 with a A$25 million ($22.1 million) grant.

Comment on this SOTT Focus

---

Permanent occupation! America in Iraq: The 10-Year Plan

Mark Kukis
CNN
2007-10-04 11:26:00

The comments by Iraq's deputy foreign minister hardly caused a stir when they appeared Saturday in Asharq al Awsat, an Arabic newspaper published across the Middle East. But they are a strong indication of the depth of the Bush Administration's military commitment to the region. "Iraq needs a new resolution to determine the shape of the relationship between the two countries and how to cooperate with the U.S. forces," Labid Abawi was quoted as saying. "We will ask the Council to include an article that allows Iraq to enter into negotiations with the United States to reach long-term security agreements to meet Iraq's security needs bilaterally."



Comment on this SOTT Focus

---
The Loan Gunmen
---
Iran slashes oil transactions in dollars


AFP
2007-10-04 11:19:00

TEHRAN - Iran has slashed the use of the dollar in payment for its oil exports to 15 percent, an official said on Tuesday, amid growing pressure from arch-foe the United States on its financial system.

The vast majority of transactions for oil from OPEC's number two producer are now being carried out in euros, said Mohammad-Ali Khatibi, deputy head of the National Iranian Oil Company in charge of marketing.


Comment on this SOTT Focus

---

Wishful thinking! European urges U.S. to curb fall of dollar

Carter Dougherty
International Herald Tribune
2007-10-04 10:05:00

FRANKFURT - The chief political spokesman for the euro has added his voice to demands for the United States to make a greater effort to curb the dollar's strong fall - presaging tense times at the Group of 7 meeting this month in Washington.

Jean-Claude Juncker, who heads the group of finance ministers from the 13-nation euro zone, criticized the perceived indifference in Washington toward U.S. policies - including trade and budget deficits - that most economists believe are contributing to the intense downward pressure on the dollar.

Comment on this SOTT Focus

---

Meet the New IMF, Same as the Old IMF

Kurt Nimmo
Another Day in the Empire
2007-10-03 21:26:00

Leave it to a socialist to provide the International Monetary Fund with its new agenda, basically the same old agenda.

Dominique Strauss-Kahn, a former finance and economics minister in French politician Lionel Jospin's "Plural Left" government, "said overhauls he intends for the IMF will allow it to adapt to 'a new balance of power in the world' and 'to the new kind of financial crisis' that has hit financial markets recently," according to the Wall Street Journal. Of course, this supposed "new balance of power in the world" is the same old balance of power, that is to say the same old neoliberal principles are at work, albeit with a shiny new veneer designed to trick the public, as usual.

Comment on this SOTT Focus

---

Bye Bye Byrd Amendment


BVOM
2007-10-03 18:27:00

October 1st was the date the Byrd Amendment expired. The Byrd amendment was a piece of trade legislation passed in 1999 that for 8 years, from 2000 to 2007, gave U.S. companies payouts from anti-dumping and counterveiling duties.

Comment on this SOTT Focus

---
The Living Planet
---
Another warm winter seen for much of U.S.


Reuters
2007-10-04 17:08:00

Long-range weather forecasts are predicting a warmer than average winter with less precipitation for much of the United States except the Pacific Northwest.

"It will be a lot like last year but the climate models are even more in agreement now than they were last fall," said Mike Halpert, head of forecast operations at the National Oceanic and Atmospheric Administration's Climate Prediction Center.

Comment on this SOTT Focus

---

Thousands of new marine microbes discovered

Julie Steenhuysen
Reuters
2007-10-04 17:00:00

Scientists have uncovered thousands of marine microbes -- including never-before-seen bacteria -- thriving deep in the sea near cracks in the Earth's crust where warm fluids and cold sea water mix, U.S. researchers said on Wednesday.

Using new DNA sequencing techniques, the researchers have identified as many as 37,000 different kinds of bacteria huddled near two hydrothermal vents on an underwater volcano off the Oregon coast.

Comment on this SOTT Focus

---

Landslide in San Diego, California Damages Homes and Road

ALLISON HOFFMAN
Associated Press
2007-10-03 23:20:00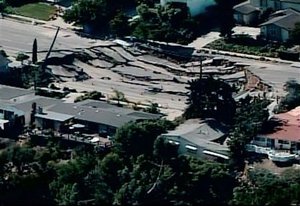 ©AP Photo/XETV
In this image taken from video from XETV chunks of a four-lane road are damaged in the La Jolla section of San Diego, Calif., Wednesday, Oct. 3, 2007.
Comment on this SOTT Focus
---

Why Climate Change Can't Be Stopped

Paul J. Saunders, Vaughan Turekian
ForeignPolicy.com
2007-10-03 22:23:00

As the world's leaders gather in New York this week to discuss climate change, you're going to hear a lot of well-intentioned talk about how to stop global warming. From the United Nations, Bill Clinton, and even the Bush administration, you'll hear about how certain mechanisms - cap-and-trade systems for greenhouse gas emissions, carbon taxes, and research and development plans for new energy technologies - can fit into some sort of global emissions reduction agreement to stop climate change. Many of these ideas will be innovative and necessary; some of them will be poorly thought out. But one thing binds them together: They all come much too late.

For understandable reasons, environmental advocates don't like to concede this point. Eager to force deep cuts in greenhouse gas emissions, many of them hype the consequences of climate change - in some cases, well beyond what is supported by the facts - to build political support. Their expensive policy preferences are attractive if they are able to convince voters that if they make economic sacrifices for the environment, they have a reasonable chance of halting, or at least considerably slowing, climate change. But this case is becoming harder, if not impossible, to make.

Comment on this SOTT Focus

---

Typhoon Lekima slams into Vietnam's coast, killing 2


Associated Press
2007-10-03 22:38:00

Typhoon Lekima slammed into Vietnam's central coast Wednesday night, killing two people, destroying hundreds of houses and unleashing floods in one of the country's poorest regions.The storm made landfall in Quang Binh and Ha Tinh provinces around 7 p.m., packing winds of more than 80 mph, disaster officials said.


Comment on this SOTT Focus

---
Health & Wellness
---
Eat fish while pregnant, U.S. experts recommend

Will Dunham
Reuters
2007-10-04 16:40:00

Pregnant and breast-feeding women should eat at least 12 ounces (340 grams) of fish and other seafood a week because the benefits for infant brain development outweigh any worries about mercury contamination, a group of U.S. experts said on Thursday.

The recommendations contradict U.S. government warnings that these women should consume no more than 12 ounces of fish and other seafood weekly due to concerns that mercury -- which can harm the nervous system of fetuses -- might exist in trace amounts in this food.

Comment on this SOTT Focus

---

Will New Food Labels Make Americans Thin

Alex Jung
AlterNet
2007-10-03 14:50:00

The line between health education and marketing just got blurrier.

2005 was the year of the whole grain. While nutritionists and dietitians had long touted the benefits of whole grains, it was food behemoths like General Mills and Kraft that had the financial capabilities of generating national buzz by transforming their classic products into more nutritional edibles. Nutritional fads are nothing new and neither are the reformulations processed foods undergo to cater to them. For example, Trix, that rainbow-hued confection with a sugar-induced white rabbit for a mascot, could now boast wholesome graininess on the side of its box. And while the cereal technically reduced its sugar content, it maintained the same number of calories (as well as a disturbing 13 grams of sugar per 30-gram portion). It was a superficial makeover designed to ease the consciences (but not the waistlines) of consumers.


Comment on this SOTT Focus

---

Virtually All U.S. Doctors Accept Money, Freebies from Drug Companies

Dr.Mercola
Mercola.com
2007-10-04 09:54:00

Based on four different papers, published in The New England Journal of Medicine, the PLoS Medicine, and the Journal of General Internal Medicine, the efforts to curb drug companies' courting of your doctors is still ineffective.

In fact, the industry is working harder than ever to influence which medicines you are prescribed, by sending out sales representatives with greater frequency, bringing gifts, meals and offering consulting fees to high prescribers.

Comment on this SOTT Focus

---

Chicken Dies After Drinking Chinese Bottled Water


Mercola.com
2007-10-04 09:33:00

A member of a Chinese family living on the southern island province of Hainan began vomiting blood after drinking some bottled water, so the family decided to test the rest of the water on a chicken.

The chicken drank the rest of the water from the bottle, and died within a minute, according to the Beijing News. Authorities in the province were investigating the incident.

The bottled-water mishap adds to the growing safety concerns surrounding products made in China. To date, the safety of Chinese-made toys, toothpaste, seafood, and other products have been in question.


Comment on this SOTT Focus

---

Does Tooth Loss Lead to Mental Decline? Or Vice-Versa?


Mercola.com
2007-10-04 09:33:00

According to researchers in the U.K., older people who have lost all their teeth are more than three times more likely to develop memory problems and dementia than those who still have teeth left.

The study's lead author, Dr. Robert Stewart of Kings College London, admits this study raises more questions than it answers, and that at this point they are not able to say what causes what. However, he states the take-home message is, "Particular attention may need to be paid to the health and nutrition of people with cognitive impairment because they may also have dental problems."

Comment on this SOTT Focus

---

Second Pathway Behind HIV-associated Immune System Dysfunction Identified


Science Daily
2007-10-04 01:39:00

Researchers at the Partners AIDS Research Center at Massachusetts General Hospital (PARC-MGH) may have discovered a second molecular "switch" responsible for turning off the immune system's response against HIV. Last year members of the same team identified a molecule called PD-1 that suppresses the activity of HIV-specific CD8 T cells that should destroy virus-infected cells. Now the researchers describe how a regulatory protein called CTLA-4 inhibits the action of HIV-specific CD4 T cells that control the overall response against the virus.

Comment on this SOTT Focus

---
Science & Technology
---
Iowa State Engineer Develops Technology To Quickly Find Leaks In Spacecraft


Space Travel
2007-10-04 02:21:00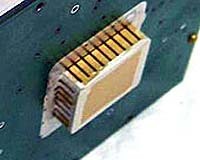 ©n/a
This sensor developed by Iowa State University researchers can detect leaks on spacecraft.
Comment on this SOTT Focus
---

New Species Of Frog Discovered: Smallest Indian Land Vertebrate


Science Daily
2007-10-03 18:15:00

India's smallest land vertebrate, a 10-millimeter frog, has been discovered from the Western Ghats of Kerala by Delhi University Systematics Biologist, S D Biju and his colleagues.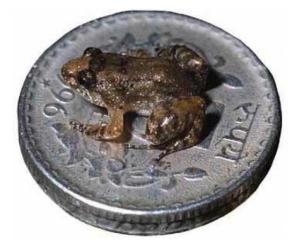 ©Image courtesy of University of Delhi
This tiny Indian frog sitting on an Indian 5 rupee coin is the smallest India frog.
Comment on this SOTT Focus
---

Huge New Dinosaur Had A Serious Bite


Science Daily
2007-10-03 17:56:00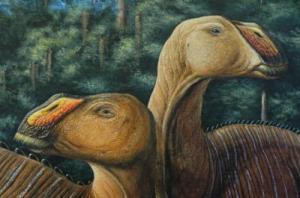 ©Art by Larry Felder
This rendering of Gryposaurus monumentensis shows its robust jaws that allowed this creature to eat just about any vegetation it stumbled across.
Comment on this SOTT Focus
---
Our Haunted Planet
---
Close encounter recounted

Kelly Shiers
The London Free Press
2007-10-02 14:23:00

HALIFAX -- One night four decades ago, Laurie Wickens followed a familiar coastal road to Shag Harbour in southwestern Nova Scotia and landed in the middle of one of the world's best-known UFO cases.

Comment on this SOTT Focus

---

Fireball seen in sky across Minnesota was meteorite

Tom Ford
Star Tribune
2007-10-04 09:33:00

The blazing orange and yellow fireball that Minnesotans reported seeing flash through Wednesday afternoon's clear blue sky was probably a meteor.

And State Patrol officials are confident that the potential meteor did not transmogrify into a wood pallet that caused a minor disruption to drivers in Rogers. "It fell off a vehicle," patrol spokesman Mark Peterson said of the pallet, which was soon removed from Interstate 94 near Highway 101.


Comment on this SOTT Focus

---
Don't Panic! Lighten Up!
---
No new articles.
---

Remember, we need your help to collect information on what is going on in your part of the world!
Send your article suggestions to: sott(at)signs-of-the-times.org

---
Click here to return to the Signs of the Times Archive
Click here for today's Signs Page