---
Sections on today's Signs Page:
---
SOTT Focus
---
No new articles.
Best of the Web
---
Petty and Cruel Dictator

Cindy Sheehan
CommonDreams.org
2007-09-25 15:21:00

Mahmoud Ahmadinejad the president of Iran spoke at Columbia University today. I heard that he was invited there because the President of Columbia wanted to foster a "free exchange of ideas." Even though I am not an Ahmadinejad supporter, I know he was elected in Iran in a knee-jerk and understandable response to the USA's bloodily unnecessary invasion of Iraq, as many reactionery governments have been elected in that region and all over the world in response to the spreading US corporate and military empire.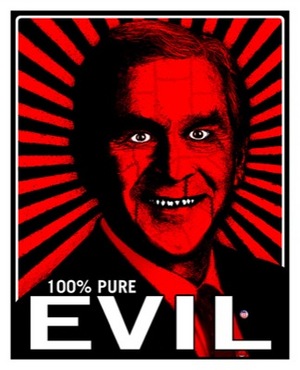 ©Unknown


Citing such human rights' violations in the form of imprisonment and executions, the President of Columbia University, very boorishly said that Ahmadinejad appeared to be a "petty and cruel dictator." First of all, how does one invite someone to your place for a "free exchange of ideas," and be such a rude American? Did he only invite Ahmadinejad so he could publicly scold him or to become the darling of Fox News?

Comment on this SOTT Focus

---

Turning Ahmadinejad into public enemy No. 1

Juan Cole
Salon.com
2007-09-25 01:10:00

Demonizing the Iranian president and making his visit to New York seem controversial are all part of the neoconservative push for yet another war.
Iranian President Mahmoud Ahmadinejad's visit to New York to address the United Nations General Assembly has become a media circus. But the controversy does not stem from the reasons usually cited.

The media has focused on debating whether he should be allowed to speak at Columbia University on Monday, or whether his request to visit Ground Zero, the site of the Sept. 11 attack in lower Manhattan, should have been honored. His request was rejected, even though Iran expressed sympathy with the United States in the aftermath of those attacks and Iranians held candlelight vigils for the victims. Iran felt that it and other Shiite populations had also suffered at the hands of al-Qaida, and that there might now be an opportunity for a new opening to the United States.

Comment on this SOTT Focus

---

Ahmadinejad Questions 9-11, Holocaust

Nahal Toosi
Associated Press
2007-09-24 22:25:00

NEW YORK - Iranian President Mahmoud Ahmadinejad defended Holocaust revisionists and raised questions about who carried out the Sept. 11 attacks in a tense showdown Monday at Columbia University, where the school's head introduced the hard-line leader by calling him a "petty and cruel dictator."



Ahmadinejad portrayed himself as an intellectual and argued that his administration respected reason and science. But the former engineering professor, appearing shaken and irate over he called "insults" from his host, soon found himself drawn into the type of rhetoric that has alienated American audiences in the past.



Comment on this SOTT Focus

---
U.S. News
---
Cubans walk out during Bush U.N. speech


AP
2007-09-25 16:36:00

Cuba's foreign minister walked out of the U.N. General Assembly on Tuesday in protest of President Bush's speech in which he said the "long rule of a cruel dictator is nearing its end" on the communist island.

The Cuban delegation issued a statement saying the decision by Foreign Minister Felipe Perez Roque to leave was a "sign of profound rejection of the arrogant and mediocre statement by President Bush."

Comment on this SOTT Focus

---

US announces largest steroid bust in history


AFP
2007-09-25 11:42:00

Law enforcement authorities said they had smashed the biggest illegal steroid ring in US history on Monday following a two-year investigation that spanned 10 countries, including China.

"Operation Raw Deal," cracked down on every aspect of the underground network from manufacturing to distribution to the actual buyers, the US Drug Enforcement Agency (DEA) said in a statement.

Comment on this SOTT Focus

---

Teacher: I was fired, said Bible isn't literal

Megan Hawkins
DesMoinesRegister.com
2007-09-22 11:23:00

A community college instructor in Red Oak claims he was fired after he told his students that the biblical story of Adam and Eve should not be literally interpreted.

Steve Bitterman, 60, said officials at Southwestern Community College sided with a handful of students who threatened legal action over his remarks in a western civilization class Tuesday. He said he was fired Thursday.

Comment on this SOTT Focus

---

Neturei Karta: Ahmadinejad wants peace - international accusations that the president is a warmonger are not true, and Israel is to blame for the tension in the Middle East


YNet
2007-09-25 08:19:00

'We have found the Iranian president to be a deeply religious man, dedicated to a peaceful world, based on mutual respect, fairness and dialogue,' spokesman for Jewish organization says ahead of meeting with Ahmadinejad in US

Comment on this SOTT Focus

---

WaPo Director (Zionist Controlled Media) Bollinger condemns Iranian president as "a petty and cruel dictator"

By Emily Mulhausen with Stokely Baksh, Nadja Drost and Rachel J. King
The Columbia Journalist
2007-09-25 08:12:00

A captivated audience listened largely in silence as the president of Iran responded to students' questions and a scathing critique from the president of Columbia University during a controversial appearance on the university's Manhattan campus today.

Calling Mahmoud Ahmadinejad a "petty and cruel dictator," Lee Bollinger spent the first 15 minutes of the event posing questions to the Iranian president on his country's support of terrorist groups, pursuit of enriched uranium and record of human rights violations, as well as his denial of the Holocaust.

Citing Columbia's close ties to Israel and Ahmadinejad's previous comments condemning the Jewish state, Bollinger asked, "Do you plan on wiping us off the map, too?"

Comment on this SOTT Focus

---

Zionist Propagandist Shmuel Rosner sez: The clear loser from Ahmadinejad's visit is Israel

Shmuel Rosner
Ha'aretz
2007-09-25 08:22:00

Iranian President Mahmoud Ahmadinejad's visit to Columbia University in New York on Monday resulted in one clear loser: Israel.

In his speech, Ahmadinejad took aim at Israel. If he managed to convince one person of his views on Israel and Zionism, then he has already gained. If he managed to persuade 50, then he has gained even more.



Comment on this SOTT Focus

---
UK & Euro-Asian News
---
Russian, U.S. intelligence services should cooperate better - Russian intelligence veteran


Ukraine General Newswire
2007-09-18 11:43:00

Cooperation between Russian and U.S. intelligence services is inadequate and not efficient enough, a veteran of Russian special services has said.

Comment on this SOTT Focus

---

UK: Caretaker waged 'letter-bombing' campaign in protest at surveillance

Laura May and Nathan Rees
The Independent
2007-09-25 11:37:00

A primary school caretaker waged a letter bombing campaign which targeted organisations across Britain in protest at a "surveillance-obsessed society", a court heard yesterday.

Miles Cooper is charged with sending seven letter bombs constructed out of party poppers and nails or broken glass over a period of two weeks earlier this year.

When police swooped on his home in Cherry Hinton, Cambridge, in a dawn raid they discovered, a "bomb factory" in his bedroom with three more devices, "packaged and and more or less ready to go," Oxford Crown Court heard today.

Comment on this SOTT Focus

---

Putin keeps leadership contenders in play


AFP
2007-09-25 01:11:00

Russian President Vladimir Putin named a new government on Monday with leading contenders to replace him retaining their posts and trusted liberal Finance Minister Alexei Kudrin promoted to deputy prime minister.

"We have important challenges ahead of us in economic and social policy," Putin said, adding: "I am very much counting on this government to achieve in the most decisive way the goals set by us and the parliament."

Comment on this SOTT Focus

---

A restless Sarkozy vows to lead Europe into a new era

Elaine Sciolino and Alison Smale
International Herald Tribune
2007-09-23 17:32:00



He is, both his critics and admirers agree, a man in a hurry.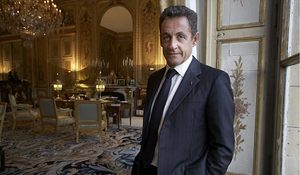 ©Ed Alcock - New York Times
Nicolas Sarkozy in his office at the Élysée Palace.



President Nicolas Sarkozy of France strode into the Napoleon III salon of the Élysée Palace and staked his claim to the leadership of Europe.

He took credit for pushing through a revised treaty for the European Union. He declared that France would return to NATO's military command if his conditions are met. He announced that the French Navy would help protect food delivery to Somalia. He assailed his fellow Europeans for having no ideas.

Comment on this SOTT Focus

---
Around the World
---
Update: Burmese military imposes curfew


BBC
2007-09-25 20:19:00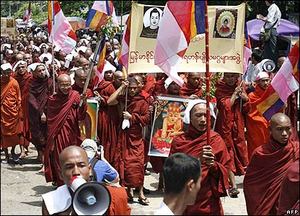 ©BBC



Burma's military leaders have imposed a dusk-to-dawn curfew in the main cities Rangoon and Mandalay, which have seen escalating anti-government protests.

Armed troops have now been deployed after tens of thousands of Buddhist monks and civilians again defied the army's warning to stay off the streets.

World leaders at the UN General Assembly have condemned the situation.

Comment on this SOTT Focus

---

'Toronto 18' Terror trial proceedings troubling

Thomas Walkom
TheStar.com
2007-09-25 16:27:00

Ottawa's abrupt decision to cancel a preliminary inquiry into Canada's most spectacular post-9/11 terror allegations and instead move directly to trial raises new and troubling questions.

Everything about the case of the so-called Toronto 18 is shrouded in mystery. Evidence raised in court, either at bail hearings or the preliminary hearing, is covered by a publication ban. But this hasn't prevented the public from knowing allegations against 14 adults and four juveniles that are so bizarre as to be almost unbelievable.

Comment on this SOTT Focus

---

Collision Between Afghan Buses Kills 40


Associated Press
2007-09-25 11:29:00

Two speeding tour buses collided head-on on a southern Afghan highway Monday evening, killing about 40 people on board, a highway police commander said.

The crash killed about 15 women and children, along with 25 men, said Jalali Khan, the Zabul province highway commander. It occurred on Afghanistan's main Kabul-Kandahar highway near the border area between Ghazni and Zabul provinces, he said.

Comment on this SOTT Focus

---

Two Spanish soldiers killed in Afghanistan


abc.net.au
2007-09-25 02:33:00

Two Spanish soldiers were killed and another six injured, three of them seriously, in Afghanistan when their military convoy ran over a landmine, Spanish Defence Minister Jose Antonio Alonso said.

An Iranian interpreter who was travelling with the Spaniards also died, he told a news conference.


Comment on this SOTT Focus

---

Over 100,000 flood Myanmar streets in largest protest in decades


AFP
2007-09-25 01:10:00

YANGON - More than 100,000 people flooded the streets of Myanmar's biggest city Monday, joining Buddhist monks in the strongest show of dissent against the ruling generals in nearly two decades.

The enormous show of strength drew a swift threat from the military government to "take action" against the monks, even as world leaders urged the junta to show restraint in dealing with the protests.

Comment on this SOTT Focus

---

Democracy in retreat around the world, especially in the United States!

Daniel Dombey
Financial Times
2007-09-24 21:15:00

Democracy and good governance are on the retreat in a number of countries around the world, a wide-ranging report says on Tuesday.

The report, compiled by Freedom House, a US government-supported campaigning organisation, concludes that human rights and governance have worsened in Russia and Iran, arguing that corruption in Iran has intensified in spite of the campaign promises of President Mahmoud Ahmadi-Nejad.



Comment on this SOTT Focus

---
Big Brother
---
Australia pushes further Web censorship

Jo Best
CNET News.com
2007-09-21 16:14:00

A bill introduced this week by Australia's Parliament would give the Australian federal police the power to control which sites can and cannot be viewed by Australian Web surfers.

Introduced on Thursday, the bill--titled the Communications Legislation Amendment (Crime or Terrorism Related Internet Content) Bill 2007--would empower the federal police to alter the "blacklist" of sites that are currently prohibited by the Australian Communications and Media Authority.

Comment on this SOTT Focus

---

Lessons of the Taser: Body Snatched Nation

Brendan Cooney
Counterpunch
2007-09-20 21:32:00

As scary as it is to watch someone electrocuted for speaking his mind, the most horrifying parts of the Andrew Meyer incident at the University of Florida are the things happening on the periphery. (The video can be seen here)

There is the face of the woman on the right of the aisle, staring obediently ahead to Sen. John Kerry as Meyer is pinned to the ground just behind her. Or the man on the left smiling as the action comes right past him like actors tearing down the fourth wall.


Comment on this SOTT Focus

---

Flashback: Amnesty International reports 152 taser-related deaths in the US

Andre Damon
World Socialist Web Site
2006-03-31 21:18:00

The use of taser weapons by US police has been linked to 152 deaths since 2001, according to a report published Tuesday by Amnesty International. The report found that most fatal taser electrocutions involved unarmed subjects who posed no serious threat to cops or civilians at the time of weapon discharge. Many were electrocuted while already in restraints and/or received multiple electroshocks.


Comment on this SOTT Focus

---

Student drug testing grows in popularity

Jessica Bock
St. Louis Post-Dispatch
2007-09-23 21:05:00




Marquette is joining a small but growing number of schools in the St. Louis area - and more than 1,000 nationwide - that test students for drugs. Christian Brothers College high school in Town and Country, one of St. Louis' largest Catholic high schools, also began mandatory drug testing for its students as well as faculty and staff members when school started in August.


Comment on this SOTT Focus
---

Activist silenced for fear of surveillance

Rocco Parascandola
newsday.com
2007-09-24 20:48:00

Jennifer Flynn is not a rabble-rouser. She's not an aspiring suicide bomber. She doesn't advocate the overthrow of the government. Instead, she pushes for funding and better treatment for people with HIV and AIDS.

Better keep an eye on her.

Wait! Somebody already did.

On the day before a rally by the New York City AIDS Housing Network at the 2004 Republican National Convention - a rally by an organization Flynn co-founded, and a rally that the NYPD had approved - she experienced something straight out of a spy novel.

Comment on this SOTT Focus

---

New Service Eavesdrops on Internet Calls

Peter Svensson
AP
2007-09-24 20:43:00

A startup has come up with a new way to make money from phone calls connected via the Internet: having software listen to the calls, then displaying ads on the callers' computer screens based on what's being talked about.

Comment on this SOTT Focus

---
Axis of Evil
---
Veteran Right-libertarian writer Michael E. Kreca murdered by San Diego Police

Todd Brendan Fahey
Friends of Liberty
2007-09-25 17:13:00

On a clear, blue February morning 2006, Michael E. Kreca, a longtime writer for Right-libertarian sites EtherZone.com and LewRockwell.com--and who had been previously financial reporter for Knight-Ridder, Business Week and the Financial Times of London--was shot dead at point-blank range by San Diego police officers, on a very public street near his San Diego area apartment.

San Diego police were "cleared" of culpability by a District Attorney. Mr. Kreca was said to have pulled a gun from his waistband after officers asked if he were carrying a weapon. There were no witnesses, other than the officers themselves.

Comment on this SOTT Focus

---

Flashback: How the US Government and CIA Created the "Drug Problem" in the USA

Michael E. Kreca
LewRockwell.com
2001-04-19 16:44:00




"The bottom line on this whole business has not yet been written."

Dr. Sidney Gottlieb
CIA Technical Services Staff director for the MK-ULTRA program



Eighteenth-century German philosopher Georg Friedrich Hegel long ago developed, among other things, what he called the principle of "thesis, antithesis, synthesis" to explain the process of deliberately enacted social disorder and change as a road to power. To achieve a desired result, one deliberately creates a situation ("thesis,") devises a "solution," to solve the "problems" created by that situation ("antithesis,") with the final result being the ultimate goal of more power and control ("synthesis.") It is unsurprising Karl Marx and his disciples like Lenin and Trotsky, as well as the US government in its so-called War On Drugs, made this process a keystone of their drive for total control of all individual actions that, in their views, were not, in Mussolini s terms, "inside the state" and thus controllable by the same.

Comment on this SOTT Focus

---

Flashback: What "truly motivates" George W. Bush?

Glenn Greenwald
Salon.com
2007-06-20 14:18:00

Salon this morning has published a somewhat lengthy excerpt from my new book, A Tragic Legacy. The excerpt is here, and it concerns the root premises which have led this country so explicitly to embrace the very policies and practices which we have long collectively condemned -- from lawless detentions to torture and rendition and theories of presidential omnipotence.

One of the core premises enabling such practices -- I'd say the principal one -- is the moralistic proposition that the U.S. is engaged in an epic battle of Good against Evil, that we are on the side of Good, and therefore any means and instruments we employ in service of our battle are, by definition, justifiable. Review any defense from Bush apologists on these issues -- or examine the arguments of GOP presidential candidates in defense of the extremist Bush policies -- and what you will find is the "justification" that America has the right to take any actions to defend itself against the forces of Evil which seek to destroy it. Actions taken by the Force of Good (the U.S.) against the Forces of Evil (the Enemy du jour) are themselves inherently Good.

Comment on this SOTT Focus

---

A deluded king and his court lickspittles

Sidney Blumenthal
Salon.com
2007-09-25 14:03:00

Cut off from reality and surrounded by flatterers like Rice and Cheney, Bush clings to grandiose illusions of heroism.

Republicans representative of their permanent establishment have recently and quietly sent emissaries to President Bush, like diplomats to a foreign ruler isolated in his forbidden city, to probe whether he could be persuaded to become politically flexible. These ambassadors were not connected to the elder Bush or his closest associate, former National Security Advisor Brent Scowcroft, who was purged last year from the President's Foreign Intelligence Advisory Board and scorned by the current president. Scowcroft privately tells friends who ask whether he could somehow help that Bush would never turn to him for advice. So, in one case, a Republican wise man, a prominent lawyer in Washington who had served in the Reagan White House, sought no appointments or favors and was thought to be unthreatening to Bush, gained an audience with him. In a gentle tone, he explained that many presidents had difficult second terms, but that by adapting their approaches they ended successfully, as President Reagan had.

Bush instantly replied with a vehement blast. He would not change.

He would stay the course. He would not follow the polls. The Republican wise man tried again. Oh, no, he didn't mean anything about polls. But Bush fortified his wall of self-defensiveness and let fly with another heated riposte that he would not change.

Comment on this SOTT Focus

---

Sarkozy says letting Iran go nuclear could cause war


Reuters
2007-09-25 13:15:00

Allowing Iran to acquire nuclear weapons could destabilize the world and lead to war, French President Nicolas Sarkozy told the United Nations on Tuesday.




Comment on this SOTT Focus

---

Clinton Won't Commit to Troop Withdrawal in 2009

Alison Vekshin
Bloomberg
2007-09-25 08:24:00

Clinton said she couldn't promise to bring all U.S. troops home in her first term if she is elected president.

''I don't know what I'm going to inherit,'' Clinton said on ABC. ''I don't know and neither do any of us know what will be the situation in the region.''

She also condemned an advertisement by the anti-war group MoveOn.org that Republicans and other critics said questioned the integrity of General David Petraeus, the U.S. military commander in Iraq.

Comment on this SOTT Focus

---
Middle East Madness
---
How America's war on Iraq has turned friendship between families into sectarian hatred

Kim Sengupta
The Independent
2007-09-24 16:39:00

They are two Iraqi families, one Shia, the other Sunni, who once lived in what were called "mixed" neighbourhoods. Now they are among the 2 million internal refugees in the country, a vast and desperate pool of the dispossessed whose numbers have risen massively along with US troop "surge" operations.

The forced migration, called "a human tragedy unprecedented in the country's history" in the latest Iraqi Red Crescent report, has uprooted communities from homes they have occupied for decades. In Baghdad, the focus of US military action, there are a million displaced people in a population of four million.

Comment on this SOTT Focus

---

Bomber strikes Sunni-Shiite meeting

Lauren Frayer
AP
2007-09-24 22:11:00

A suicide bomber struck a U.S.-promoted reconciliation meeting of Shiite and Sunni tribal sheiks as they were washing their hands or sipping tea Monday, killing at least 15 people, including the city's police chief, and wounding about 30 others.

Two U.S. soldiers were also wounded in the 8:30 p.m. blast at a Shiite mosque in Baqouba, a former al-Qaida in Iraq stronghold about 35 miles northeast of Baghdad, according to U.S. and Iraqi officials, who gave the overall casualty toll.

Comment on this SOTT Focus

---

Psycopathic Tactics! U.S. Snipers Accused of 'Baiting' Iraqis

Pauline Jelinek and Robert Burns
Associated Press
2007-09-24 21:51:00

WASHINGTON - Army snipers hunting insurgents in Iraq were under orders to "bait" their targets with suspicious materials, such as detonation cords, and then kill whoever picked up the items, according to the defense attorney for a soldier accused of planting evidence on an Iraqi he killed. Gary Myers, an attorney for Sgt. Evan Vela, said Monday his client had acted "pursuant to orders."

Comment on this SOTT Focus

---
The Loan Gunmen
---
Health-Care Premiums Expected To Jump 8.7% in 2008

Victoria Knight
The Wall Street Journal
2007-09-24 11:20:00

Health-care premiums of employers and their workers rose by more than twice the rate of inflation in 2007, and cost increases are expected to accelerate next year, with employees picking up a larger slice of the bill, according to a study released Monday by Hewitt Associates, a global human resources company.

The cost of providing health-care benefits to employees rose by 5.3% on average in 2007, down from 7.9% in 2006 and the smallest increase in nine years. However, Hewitt predicts that health-care costs will jump by 8.7% on average in 2008, bringing the average annual premium cost per employee to $8,676 from $7,982 now.

Comment on this SOTT Focus

---

U.S. Homes Post Steepest Price Drop in 16 Years

Vinnie Tong
AP
2007-09-25 11:14:00

The decline in U.S. home prices accelerated nationwide in July, posting the steepest drop in 16 years, according to the S&P/Case-Shiller home price index released Tuesday.

Home prices have fallen by more every month since the beginning of the year.

Comment on this SOTT Focus

---

Financial Institutions to Undergo Flu Pandemic Test

Martin Crutsinger
AP
2007-09-25 10:58:00

Don't be alarmed if your local bank teller is looking a bit sickly over the next three weeks. It is only a cyber-illness.

Hundreds of banks and other financial institutions are participating in the largest test of its kind ever conducted to ensure the nation's financial system can keep functioning in case of an outbreak of pandemic flu.

Comment on this SOTT Focus

---

We don't understand the markets, BoE admits

Jonathan Sibun
The Telegraph
2007-09-25 07:56:00

The Bank of England is looking at improving the way it monitors UK credit conditions after admitting that the growing sophistication of the financial markets has made it more difficult to manage monetary policy.

Comment on this SOTT Focus

---

Why are credit card rates still out of control?

Herb Weisbaum
MSNBC
2007-09-20 22:30:00

It has been more than six months since Congress began looking into what Sen. Carl Levin, D-Mich., called the "unfair or abusive" practices of the credit card industry.

In March, bank executives were called to testify before the Senate Permanent Subcommittee on Investigations. So much public attention was focused on the issue at that time that several big banks announced they would modify or eliminate a few of their most egregious practices. Committee members vowed to write legislation to protect American consumers.

Comment on this SOTT Focus

---

Crisis on cards as credit rates tipped to soar in Australia

Frank Walker
The Age
2007-09-24 22:26:00

Australians' love affair with credit cards has reached a crisis, with debt hitting record levels, more and more Australians using cards to meet mortgage payments and warnings that card interest rates are about to soar.

Banks have enticed people into signing up for low-interest credit cards, but in the past month several have pushed up card interest rates - some by as much as 1 percentage point - way beyond the official Reserve Bank rise of 0.25 of a percentage point.

Comment on this SOTT Focus

---
The Living Planet
---
Gang of 350 Baboons Terrorize South African Town


NBC10.com
2007-09-24 15:32:00

A criminal gang being blamed for countless burglaries, thefts and vandalism in South Africa is made up entirely of baboons.

Residents of Cape Peninsula said the gang is at least 350 baboons strong.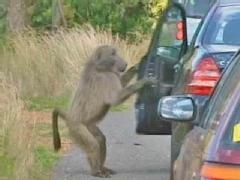 ©Unknown
Comment on this SOTT Focus
---

The oldest trees on Earth, Bristlecone Pine


AFP
2007-09-22 14:56:00

They have neither the soaring majesty nor the celebrity of the giant redwood, but in one respect the bristlecone pine is the undisputed king of trees: longevity.

Scattered on a remote mountainside of eastern California, these gnarled, twisted specimens are the oldest living organisms on Earth, the most senior among them some 4,700 years old.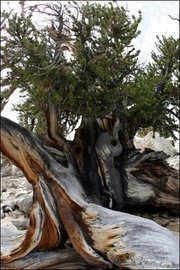 ©Signs of the Times
Ancient bristlecone pine trees are seen 13 September 2007 in the White Mountains of the Inyo National Forest near Bishop, California.
Comment on this SOTT Focus
---

Slovenia floods kill five


UPI
2007-09-19 14:45:00

At least five people were killed when strong rainstorms swept Slovenia, damaging houses and isolating towns and villages from the rest of the country.

Heavy rains driven by high winds were strongest in northern Slovenia Tuesday, rendering serious damage to houses, flooding roads and railways and cutting off electricity and phone networks, the Serbian news agency Beta reported Wednesday.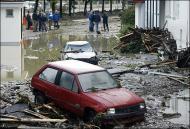 ©AFP
Slovenians clean debris and wrecked cars after heavy floods in Zelezniki, some 60 kms northwest of Ljubljana. Four people died and four were still missing Wednesday, the day after the heaviest rains in 30 years hit Slovenia's northwest, causing flooding and mudslides, state radio said.
Comment on this SOTT Focus
---

West Bengal rains claim seven lives


IANS
2007-09-24 14:38:00

Torrential rains that lashed Kolkata and districts of southern West Bengal last two days have left seven persons dead.

Reports said over 500 dwellings were damaged, mostly in South 24-Parganas district where mud houses collapsed or had their tin roofs blown away in stormy winds with speeds up to 70 km per hour.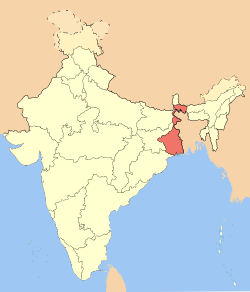 ©Unknown
Comment on this SOTT Focus
---

Clever plants chat over their own network


NWO
2007-09-25 14:33:00

Recent research from Vidi researcher Josef Stuefer at the Radboud University Nijmegen reveals that plants have their own chat systems that they can use to warn each other. Therefore plants are not boring and passive organisms that just stand there waiting to be cut off or eaten up. Many plants form internal communications networks and are able to exchange information efficiently.



Chat network



Many herbal plants such as strawberry, clover, reed and ground elder naturally form networks. Individual plants remain connected with each other for a certain period of time by means of runners. These connections enable the plants to share information with each other via internal channels. They are therefore very similar to computer networks. But what do plants want to chat to each other about?

Comment on this SOTT Focus

---

New Zealand volcano erupts


Deutsche Presse-Agentur
2007-09-25 14:32:00

New Zealand's Mount Ruapehu erupted without warning Tuesday night, and at least two people were reported to be injured as lahars, or volcanic mudflows, swept down the mountain.



©NASA
Mt. Ruapehu, New Zealand



Civil defence officials ordered skiing areas evacuated and police closed roads in the area, including the North Island's main state highway and railway line, which run near the foot of the 2,797-metre high mountain.

Comment on this SOTT Focus

---
Health & Wellness
---
New study discovers why few people are devoid of racial bias


Association for Psychological Science
2007-09-25 14:52:00

Why are some individuals not prejudiced? That is the question posed by a provocative new study appearing in the September issue of Psychological Science, a journal of the Association for Psychological Science. The authors investigate how some individuals are able to avoid prejudicial biases despite the pervasive human tendency to favor one's own group.

Robert Livingston of the Kellogg School of Management at Northwestern University and Brian Drwecki of the University of Wisconsin conducted studies that examined white college students who harbored either some or no racial biases. What is remarkable about the findings is that only seven percent did not show any racial bias (as measured by implicit and explicit psychological tests), and that nonbiased individuals differed from biased individuals in a psychologically fundamental way -- they were less likely to form negative affective associations in general.

Comment on this SOTT Focus

---

Victims of child maltreatment more likely to perpetrate youth violence, intimate partner violence


Elsevier Health Sciences
2007-09-25 14:39:00

Some people are caught in a cycle of violence, perhaps beginning with their own abuse as a child and continuing into perpetration or victimization as an adult. To interrupt this cycle, it is important to understand how childhood experiences are related to behavior later in life. In a paper published in the October issue of the American Journal of Preventive Medicine, researchers examined how forms of child maltreatment victimization and youth violence and young adult intimate partner violence (IPV) perpetration or victimization are interrelated.

This study analyzed data from more than 9,300 respondents of the National Longitudinal Study of Adolescent Health. Respondents were asked about youth violence perpetration and victimization during Wave I of the study in 1994-1995, and were subsequently asked about IPV perpetration and victimization in young adult sexual relationships in Wave III of the study (2001-2002). Questions in Wave III assessed whether the respondent suffered physical abuse, sexual abuse, and neglect as a child. To evaluate IPV in young adults, this study was restricted to those respondents who reported at least one sexual relationship in the two years preceding Wave III. In addition, demographic and environmental variables were collected, such as parent education, employment status, school enrollment, and the county crime rate, among others. Youth violence was defined as fighting, hurting someone badly enough to need care, threatening to use a weapon, using a weapon, and shooting or stabbing someone. Intimate partner violence was defined as threatening a partner with violence; pushing, shoving, or throwing something at a partner; slapping, hitting, or kicking a partner; or insisting or making a partner have sexual relations when he or she did not want to do so.

Comment on this SOTT Focus

---

Adverse Reactions to Aspartame: Double-Blind Challenge in Patients from a Vulnerable Population

Ralph G. Walton, Robert Hudak, and Ruth J. Green-Waite
Mindfully.org
1993-03-31 13:27:00

Department of Psychiatry, Northeastern Ohio Universities College of Medicine (RGW) and Department of Psychiatry (RGW) and Director of Research (RJG-W) Western Reserve Care System, Youngstown, OH; and Department of Psychiatry, University Hospitals of Cleveland, Cleveland, OH (RH).



Abstract



This study was designed to ascertain whether individuals with mood disorders are particularly vulnerable to adverse effects of aspartame. Although the protocol required the recruitment of 40 patients with unipolar depression and a similar number of individuals without a psychiatric history, the project was halted by the Institutional Review Board after a total of 13 individuals had completed the study because of the severity of reactions within the group of patients with a history of depression.

In a crossover design, subjects received aspartame 30 mg/kg/day or placebo for 7 days. Despite the small n, there was a significant difference between aspartame and placebo in number and severity of symptoms for patients with a history of depression, whereas for individuals without such a history there was not. We conclude that

individuals with mood disorders are particularly sensitive to this artificial sweetener and its use in this population should be discouraged.



Comment on this SOTT Focus

---

Doctors Often Fail to Spot Suicidal Patients

Randy Dotinga, HealthDay Reporter
Live Science
2007-09-25 11:56:00

(HealthDay News) -- Pointing to a disconnect between doctors and some of their neediest patients, a new study suggests that large numbers of physicians fail to spot symptoms that raise suicide risk.

U.S. researchers recruited actresses to act as patients and visit physicians while showing signs of depression or a similar disorder.

Only 36 percent of the doctors asked the "patients" about suicidal thoughts, the team found.

Comment on this SOTT Focus

---

Study: Acupuncture Works for Back Pain

Carla K. Johnson
Associated Press
2007-09-24 23:43:00

CHICAGO - Fake acupuncture works nearly as well as the real thing for low back pain, and either kind performs much better than usual care, German researchers have found. Almost half the patients treated with acupuncture needles felt relief that lasted months. In contrast, only about a quarter of the patients receiving medications and other Western medical treatments felt better.

Comment on this SOTT Focus

---

Suspected bird flu death in Indonesia


LiveNews
2007-09-23 22:45:00

An Indonesian woman suspected of being infected with bird flu has died in the West Java city of Bandung, hospital sources there said today.

Samples from the 30-year-old woman have been sent for testing in Jakarta, said a staff member at Bandung's Hasan Sadikin general hospital who only identified himself as Herdi.

Comment on this SOTT Focus

---
Science & Technology
---
Collaboration shines possible light on objects 'weirder than black holes'


Duke University
2007-09-25 14:58:00

Researchers from Duke University and the University of Cambridge think there is a way to determine whether some black holes are not actually black.

Finding such an unmasked form of what physicists term a singularity "would shock the foundation of general relativity," said Arlie Petters, a Duke professor of mathematics and physics who worked with Marcus Werner, Cambridge graduate student in astrophysics, on a report posted online Monday, Sept. 24, for the research journal Physical Review D.

"It would show that nature has surprises even weirder than black holes," Petters added.

Albert Einstein originally theorized that stars bigger than the sun can collapse and compress into singularities, entities so confining and massively dense that the laws of physics break down inside them.

Comment on this SOTT Focus

---

Astronomers Pinpoint Origin Of Nature's Most Powerful Magnetic Bursts


Science Daily
2007-09-24 14:51:00

University of Arizona astronomers have pinpointed the origin of powerful bursts from nature's most magnetic objects.

The bursts are from "magnetars," some of the most enigmatic objects in the universe.


©Robert Mallozzi, NASA Marshall Space Flight Center
This is an artistic illustration of a magnetar.



Magnetars are a type of neutron star, which are superdense stars that pack the mass of a sun into a body the size of Manhattan Island. Tiny magnetars possess magnetic fields that are at least 100 trillion times as powerful as Earth's magnetic field. They occasionally produce powerful bursts, hurling high-energy radiation cascading across space. The origin of these energetic eruptions and the strong magnetic fields is a mystery.

Comment on this SOTT Focus

---

Research team says extraterrestrial impact to blame for Ice Age extinctions


Northern Arizona University
2007-09-25 14:45:00

What caused the extinction of mammoths and the decline of Stone Age people about 13,000 years ago remains hotly debated. Overhunting by Paleoindians, climate change and disease lead the list of probable causes. But an idea once considered a little out there is now hitting closer to home.

A team of international researchers, including two Northern Arizona University geologists, reports evidence that a comet or low-density object barreling toward Earth exploded in the upper atmosphere and triggered a devastating swath of destruction that wiped out most of the large animals, their habitat and humans of that period.

Comment on this SOTT Focus

---

Online Game Helps People Recognize Internet Scams


Carnegie Mellon University
2007-09-25 13:10:00

Carnegie Mellon University computer scientists have developed an interactive, online game featuring a little fish named Phil that can teach people how to better recognize and avoid email "phishing" and other Internet scams.

In testing at the Carnegie Mellon Usable Privacy and Security (CUPS) Laboratory, people who spent 15 minutes playing the Anti-Phishing Phil game were better able to identify fraudulent Web sites than people who spent the same amount of time reading anti-phishing tutorials or other online training materials.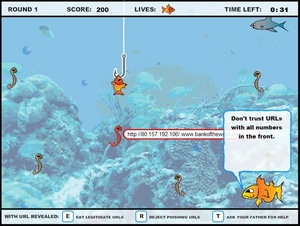 ©CMU
Anti-Phishing Phil



Now, the CUPS Lab wants to see how Anti-Phishing Phil performs when he swims in a bigger, more diverse pond. As part of a field test, researchers ask people to visit here and click on the "Play the game!" link. Participants will be asked to take a short quiz, play the game and then take another quiz.

Those who leave their email address and participate in a follow-up quiz a week later will be eligible for a raffle prize of a $100 Amazon.com gift card.

Comment on this SOTT Focus

---

Challenging History: The Dead Sea Scrolls

Neil Altman
The Bulletin
2007-09-21 11:49:00




The Dead Sea Scrolls, the crown jewels of biblical scholarship, have been guarded for 60 years.

Soon after the existence of the scrolls came to light, a scholarly debate broke out over whether the writings were indeed pre-Christian. Though it was commonly accepted that the scrolls were ancient, many respected scholars had begun to argue that the texts were much more recent in origin.

In short order, a scholarly elite emerged and took possession of the artifacts, keeping them hidden from scrutiny. Recently, that group has been challenged to bring the scrolls to the public for closer examination.


Comment on this SOTT Focus
---

Natural gas inhabited by unusual specialists, bacteria


PHYSORG.com
2007-09-20 11:27:00

A German-American research team of biologists and geochemists has discovered hitherto unknown anaerobic bacteria in marine sediments which need only propane or butane for growth, as reported by the scientific journal Nature in its current online issue.

The hydrocarbons ethane, propane and butane - as well as the main component, methane - are the major constituents of natural gas. Biological processes may lead to the degradation of these hydrocarbons in underground petroleum reservoirs and other geological habitats.

Comment on this SOTT Focus

---
Our Haunted Planet
---
Extraterrestrial impact wiped out life during Ice Age


Malaysia Sun
2007-09-25 10:30:00

Extraterrestrial impact possibly wiped out all life forms on Earth during the Ice Age, a new study by a team of international researchers, including two Northern Arizona University geologists, has revealed.

What caused the extinction of mammoths and the decline of Stone Age people about 13,000 years ago remains hotly debated. Overhunting by Paleoindians, climate change and disease lead the list of probable causes.

Comment on this SOTT Focus

---

Peruvian Meteorite Mystery Solved

Jason Mick
Daily Tech
2007-09-25 10:17:00

The cause of illness from meteorite impact was discovered to be decidedly not out-of-this-world.

Comment on this SOTT Focus

---
Don't Panic! Lighten Up!
---
Oh my...! Pope's robe cut up for 100,000 'holy relics'

Richard Owen
Richard Owen
2007-09-25 15:29:00

Fragments of a cassock worn by Pope John Paul II are being offered for sale to the faithful, causing concern in the Vatican over the resurgence in the veneration of relics.

Devotees of John Paul can apply via e-mail, fax or post for fragments of a white cassock to augment their prayers. A cassock worn by John Paul has reportedly been cut into 100,000 pieces to satisfy demand.

Comment on this SOTT Focus

---

Family's License Plates Deemed Offensive


Associated Press
2007-09-25 00:09:00

MERLIN, Oregon - The state of Oregon has ordered a family to turn in the vanity license plates on its cars because their Dutch last name, which is written on the plates, is similar to an offensive word.

Comment on this SOTT Focus

---
---

Remember, we need your help to collect information on what is going on in your part of the world!
Send your article suggestions to: sott(at)signs-of-the-times.org

---
Click here to return to the Signs of the Times Archive
Click here for today's Signs Page