---
Sections on today's Signs Page:
---
SOTT Focus
---
National Academy of Sciences Member Calls for New 911 Investigation


SOTT correspondant/OpEd News
2007-09-07 13:08:00

A Signs of the Times reader comments on Lynn Margulis' recent criticism of the official 9/11 conspiracy theory.

Dear Colleagues,

The following appeared today in the UMass/Amherst Daily News Summary for September 6, 2007:




Lynn Margulis, geosciences, is criticizing the official account of the Sept. 11, 2001 attacks on the U.S. and is calling for a new investigation of those events. (Opednews.com, 9/6/07)


Comment on this SOTT Focus
---
Best of the Web
---
No new articles.
U.S. News
---
Top Utah money man leaves Romney campaign after being named in child torture lawsuit

Thomas Burr
The Salt Lake Tribune
2007-09-07 15:51:00

A top Utah fund-raiser for Mitt Romney's presidential campaign - who has links to an organization facing a civil lawsuit alleging child abuse - is no longer part of Romney's state finance team.



Comment on this SOTT Focus

---

Six years on: Amid a failed war and invasion, only 3% of Americans believe the US will bring Democracy to the Middle East

Len Hart
The Existentialist Cowboy
2007-09-07 06:05:00

Some six years after 911, terrorism itself has gotten worse as Bush has mired this nation in an illegal occupation in Iraq, in fact, a war crime.[See: Terrorism is Worse Under GOP Regimes] The "war on terrorism" is a failed boondoggle by a party that specializes in boondoggles, a party of pork, platitudes and perpetual war. At home, a mere 29 percent of Americans believe the United States is winning the war on terrorism, and, according to Foreign Policy magazine, 60 percent of Americans now believe that the attack and invasion of Iraq was a mistake. According to a BBC World Service survey 60 percent of Americans want the US out of Iraq! I have yet to read a poll, however, that accurately measures the palpable, growing rage in response to an unaccountable and out-of-control "Presidency".

Comment on this SOTT Focus

---

Charles River cleanup blast from 'taffy-like' substance injures five


BostonHerald.com
2007-09-07 13:10:00

Boston - A strange, 8-inch long "taffy-like" substance exploded and severely burned two people after it was fished aboard a Charles River cleanup boat yesterday.

Three Boston EMS workers who had arrived at a boat ramp near the Esplanade to help the injured themselves suffered minor burns and throat irritation from the substance, which emitted noxious fumes.

Comment on this SOTT Focus

---

More unfounded hysteria: Substance found at United Nations not toxic, police say


CNN
2007-09-07 09:10:00

A substance removed from the United Nations office last week is not a toxic chemical agent, police and a U.N. official told CNN on Thursday.

Tests at a military facility in Maryland identified the substance as a nontoxic commercial solvent, said Paul J. Brown, deputy commissioner of the New York City Police Department.

In late August, U.N. archivists unexpectedly turned up samples of material from an Iraqi chemical weapons plant in 1996.

Accompanying paperwork identified the substance as phosgene, a choking agent used in World War I.


Comment on this SOTT Focus

---

Judge Strikes Down Parts Of Patriot Act


CBS/AP
2007-09-06 23:57:00

NEW YORK - A federal judge struck down parts of the revised USA Patriot Act as unconstitutional Thursday, saying courts must be allowed to supervise cases where the government orders Internet providers to turn over records without telling customers.


Comment on this SOTT Focus

---

Zogby Poll: 51% of Americans Want Congress to Probe Bush-Cheney Regarding 9.11 Attacks


PRWEB
2007-09-06 18:21:00

Approaching the sixth anniversary of the world-churning events of September 11, 2001, a new Zogby International poll finds a majority of Americans still await a Congressional investigation of President Bush' and Vice President Cheney's actions before, during and after the 9/11 attacks. Over 30% also believe Bush and/or Cheney should be immediately impeached by the House of Representatives. More than two-thirds also fault the 9/11 Commission for not investigating the still unexplained collapse of the 47-story World Trade Center Building 7 at 5:20 p.m. on September 11, 2001.

Comment on this SOTT Focus

---
UK & Euro-Asian News
---
Russia: Teenager tries to stop his mother boozing, kills pensioner


RIA Novosti
2007-09-07 10:08:00

A pensioner was killed accidentally in Moscow, when a teenager threw a bottle of booze out of an apartment window to stop his alcoholic mother drinking, a Moscow police spokesman said Friday.

The spokesman said the tragic incident occurred Thursday night in southwest Moscow after the 14-year-old teenager returned home and found his alcoholic mother drinking spirits.


Comment on this SOTT Focus

---

Madeleine's Mother Officially A Suspect


Sky News
2007-09-07 07:30:00

Sky sources have said Kate McCann could be charged with the accidental death of her daughter.

Mrs McCann's lawyer has warned her she may face charges today, said a family friend.

Madeleine's mother has been made a formal suspect in the case, the friend added.

Portuguese police suggested to Mrs McCann that traces of Madeleine's blood were found in a car the family hired 25 days after the girl went missing.

It is thought Kate is being asked more questions linked to the DNA tests on samples taken from the car.


Comment on this SOTT Focus

---

Russian rocket crashes to Earth

STEVE GUTTERMAN
AP
2007-09-07 03:30:00

An unmanned Russian rocket carrying a Japanese communications satellite malfunctioned after liftoff Thursday, sending parts crashing in an uninhabited part of Kazakhstan and triggering concerns about environmental damage.

Nobody was hurt, but it was a potential blow to Russia's program for commercial satellite launches.




Comment on this SOTT Focus

---

Obituary: Luciano Pavarotti


BBC News
2007-09-06 07:51:00



With a 300 pound frame and a personality as powerful as his vocal chords, Luciano Pavarotti had one of the world's finest voices, which he delighted in sharing with the masses.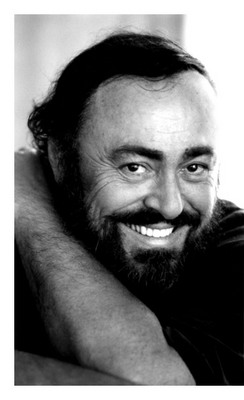 ©n/a


Pavarotti's own life story compared with those of the most colourful operatic characters he brought to life. His great loves included food, football and family.

The son of a baker and a cigar factory worker, young Luciano was raised just outside Modena, the first boy born in the apartment block for 10 years, and thus treated like a young prince by a flock of adoring women.

His mother recognised the quality of young Luciano's singing voice and, in 1955, Pavarotti began his musical studies under the guidance of maestro Ettore Campogalliani. In 1961, he won the prestigious Achille Peri prize for singing. ©n/a
Comment on this SOTT Focus
---
Around the World
---
Bush has bad day at Sydney Opera House

By TOM RAUM
Associated Press
2007-09-07 17:47:00

President Bush had a terrible, horrible, no good, very bad day at the Sydney Opera House.

He'd only reached the third sentence of Friday's speech to business leaders, on the sidelines of the Asia-Pacific Economic Cooperation forum, when he committed his first gaffe.

Comment on this SOTT Focus

---

Fake Beard Osama Makes His Debut

Brian Ross
ABC News
2007-09-07 13:39:00

Intelligence sources tell ABC News they believe the video message from Osama bin Laden is authentic, recently produced and evidence the al Qaeda leader is still alive.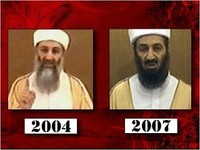 ©ABC News
Comment on this SOTT Focus
---

France to send 200 more troops to Afghanistan - defense ministry


RIA Novosti
2007-09-07 10:15:00

France will deploy 200 more troops in Afghanistan, the French defense minister said Friday after his meeting with the president of Tajikistan, an ex-Soviet republic bordering on Afghanistan.

Since 2001, 1,000 French troops have been based in war-torn Afghanistan as part of the international coalition force.

Herve Morin said after talks with President Emomali Rakhmonov in Dushanbe, the Tajik capital, that with the new military personnel "the number of French troops in Afghanistan will reach 1,200. We are sending signal officers and military advisers, who will help Afghanistan train its army."

Morin also said that France planned to redeploy six Mirage fighters from Dushanbe to Kandahar, in southern Afghanistan, as a temporary measure to ensure "better operational efficiency," as missions take longer from the Dushanbe airbase.


Comment on this SOTT Focus

---

India's sex test failure runner attempts suicide


AFP
2007-09-07 10:00:00

Indian 800m runner Santhi Soundarajan, who failed a gender test and was stripped of a silver medal won at the Doha Asian Games, has attempted to commit suicide, officials said Thursday.

Twenty-six-year-old Santhi apparently took a veterinary drug and was brought to hospital on Wednesday.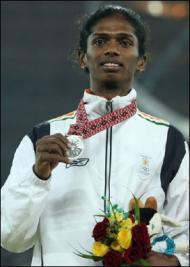 ©Unknown
Santhi Soundarajan



"Her condition is stable. Doctors have said she is out of danger but will remain there for some time for observation," Pudukottai district administrator S. J. Chiru said.

He said he did not know exactly what had driven the athlete to try to take her life amid reports of a family dispute over the 1.5 million rupees (33,500 dollars) she was awarded by the Tamil Nadu government.


Comment on this SOTT Focus

---

Plane overshoots runway, on fire in east Congo -UN


Reuters
2007-09-07 08:58:00

A cargo plane overshot the runway and caught fire while landing in the eastern Congolese town of Goma on Friday, U.N. officials said.


Comment on this SOTT Focus

---

Fear Alert! U.S. sees terrorist attack threat in Nigeria

Tume Ahemba
Reuters
2007-09-07 03:30:00

LAGOS - U.S. and other Western interests in Nigeria are at risk of "terrorist attack," the United States embassy in Africa's top oil producer said on Thursday.

The official warning, in a message for U.S. citizens in Nigeria, gave few details, but said potential targets included official and commercial installations in the capital Abuja and the commercial city of Lagos.



Comment on this SOTT Focus

---
Big Brother
---
Justice Department report tells of flaws in terrorist watch list


CNN
2007-09-07 12:42:00

Twenty known or suspected terrorists were not correctly listed on the government's consolidated watch list, preventing their records from being available to the nation's front-line screening agents, according to a U.S. Justice Department report.

Agents at border crossings, officials reviewing visa applications and police making traffic stops were among those who did not get correct terrorist records, according to the report released Thursday.

Comment on this SOTT Focus

---

Flashback: FBI Terror Watch List 'Out of Control'

Justin Rood
ABC News
2007-06-13 08:55:00

A terrorist watch list compiled by the FBI has apparently swelled to include more than half a million names.

Privacy and civil liberties advocates say the list is growing uncontrollably, threatening its usefulness in the war on terror.

The bureau says the number of names on its terrorist watch list is classified.

A portion of the FBI's unclassified 2008 budget request posted to the Department of Justice Web site, however, refers to "the entire watch list of 509,000 names," which is utilized by its Foreign Terrorist Tracking Task Force.

Comment on this SOTT Focus

---

Spy Satellites Turned on the U.S.

Jason Ryan
ABC News
2007-09-07 12:32:00

Traditionally, powerful spy satellites have been used to search for strategic threats overseas ranging from nuclear weapons to terrorist training camps.

But now the Department of Homeland Security has developed a new office to use the satellites to secure U.S. borders and protect the country from natural disasters.

Comment on this SOTT Focus

---

Flashback: U.S. to Expand Domestic Use Of Spy Satellites

ROBERT BLOCK
Wall Street Journal
2007-08-15 09:55:00

The U.S.'s top intelligence official has greatly expanded the range of federal and local authorities who can get access to information from the nation's vast network of spy satellites in the U.S.

Comment on this SOTT Focus

---

Outrageous! EU rebuffs lawmakers' plea on air liquids ban


Reuters
2007-09-07 09:37:00

The European Commission swiftly rejected a call by the European Parliament on Wednesday to reconsider rules banning airline passengers from carrying liquids through airport security checkpoints.

The assembly adopted a non-binding resolution calling on the executive Commission to review the regulations and repeal them if "no further conclusive facts are brought forward" about their impact on preventing terrorist attacks.

But European Transport Commissioner Jacques Barrot said in a statement that in the face of terrorist threats, "Europe must not show any sign of weakness. It must not lower its guard but on the contrary reinforce its vigilance and maintain the full range of prevention instruments it has adopted."


Comment on this SOTT Focus

---
Axis of Evil
---
Neck Deep: The Real Colin Powell

Robert Parry
consortiumnews.com
2007-09-06 13:28:00

Though Colin Powell is still lying low about his role in palming off the Iraq War on a gullible American public, the retired Army general and former Secretary of State is back on the motivational speaking circuit, again raking in big bucks.



Comment on this SOTT Focus

---

Israel hysterical over Norway's torture claims


AFTENPOSTEN
2007-09-07 09:38:00

Israel's ambassador to Norway is once again furious at her host country, and demanding that the Norwegian foreign ministry distance itself from a report that expresses concern over claims of torture in Israeli prisons. Ministry officials respond that they have nothing to disavow.

Comment on this SOTT Focus

---

Doctors accuse US of 'unethical practices' at Guantanamo Bay

Jeremy Laurance
The Independent
2007-09-07 09:36:00

More than 260 doctors from around the world have launched an unprecedented attack on the American medical establishment for its failure to condemn unethical practices by medical practitioners at the Guantanamo Bay prison camp in Cuba.

Comment on this SOTT Focus

---

Israel accused over Lebanon war claims

Rory McCarthy
The Guardian
2007-09-07 07:44:00

Israel was accused yesterday of firing indiscriminately during last year's 34-day war in Lebanon in a report by Human Rights Watch which challenged Israel's claim that the high number of civilian casualties resulted from Hizbullah shielding itself among the Lebanese population.

In a 249-page investigation, the New York-based group said its research showed that even though the militants were also guilty of serious violations of the laws of war, there was no evidence that they systematically fought from among civilians.

Comment on this SOTT Focus

---

Germany considers increased spying on Muslims

Matthew Schofield
McClatchy Newspapers
2007-09-06 23:37:00

BERLIN - After thwarting what might have become a "massive" attack on American installations, German authorities will review ways to fight homegrown terrorists, including a proposal to allow Internet spying on all German converts to Islam.


Comment on this SOTT Focus

---

Perfect Timing! Bin Laden Plans Video on 9-11

By LEE KEATH
Associated Press
2007-09-06 22:17:00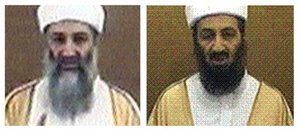 ©AP Photo
On the right, bin Laden is shown in an image taken from a banner advertisement featured on an Islamic militant Web site where al-Qaida's media arm, Al-Sahab, frequently posts messages. In the image posted Thursday, bin Laden's beard appears to have been dyed, a popular practice among Arab leaders, said Rita Katz, director of the SITE Institute, a Washington-based group that monitors terror messages.



CAIRO, Egypt - Osama bin Laden will release a new video in the coming days ahead of the sixth anniversary of the Sept. 11 attacks in what would be the first new images of the terror mastermind in nearly three years, al-Qaida's media arm announced Thursday.

Comment on this SOTT Focus

---
Middle East Madness
---
Israeli analysts working round the clock to formulate best strategy for surviving US defeat in Iraq

Saleh Al-Naami
AL-AHRAM
2007-09-07 14:08:00

Israeli analysts are working round the clock to formulate the best strategy for surviving the fallout of America's inevitable withdrawal from Iraq

Comment on this SOTT Focus

---

Algeria bomb kills 14 before presidential visit

Lamine Chikhi
Reuters
2007-09-07 03:30:00

A suicide bomber killed 14 people when he blew himself up in the Algerian town of Batna on Thursday shortly before a scheduled visit by President Abdelaziz Bouteflika, the interior minister said.

Bouteflika, who later visited some of the dozens wounded in hospital, blamed Islamist rebels, denouncing them as "criminals."


Comment on this SOTT Focus

---

Most people 'want Iraq pull-out'


BBC
2007-09-06 21:59:00

Most people across the world believe US-led forces should withdraw from Iraq within a year, a BBC poll suggests.

Some 39% of people in 22 countries said troops should leave now, and 28% backed a gradual pull-out. Just 23% wanted them to stay until Iraq was safe.


Comment on this SOTT Focus

---

Democratically Controlled Congress Stands on the Brink of Irrelevance on Iraq

Joshua Holland
Alternet
2007-09-06 18:33:00

The majority party is preparing to roll over, again, on Iraq.

Comment on this SOTT Focus

---

Leaving Iraq, Leaving Home...

River
Baghdad Burning
2007-09-06 12:06:00

How is it that a border no one can see or touch stands between car bombs, militias, death squads and... peace, safety? It's difficult to believe - even now. I sit here and write this and wonder why I can't hear the explosions.



Comment on this SOTT Focus

---
The Loan Gunmen
---
Bank of England breaks its silence over credit crisis

Gabriel Rozenberg
Times Online
2007-09-06 12:21:00

The Bank of England broke its four-week silence over the worsening liquidity crisis yesterday as it pledged for the first time to inject funds into the banking system.

Overnight interest rates between lenders fell as the Bank used its first public statement since the financial storm broke to promise to provide up to £4.4 billion of additional reserves this month against which institutions could borrow at the base rate, currently 5.75 per cent.

Comment on this SOTT Focus

---

US teeters on recession as employment falls

Eoin Callan
Financial Times
2007-09-07 09:30:00

The US economy lost jobs last month for the first time in four years in a dramatic and unexpected reversal that raises the risks growth will be wiped out and that the downturn in the housing market will cause a recession.

Comment on this SOTT Focus

---
The Living Planet
---
Common Deer Virus Found in Southern Ohio Cattle Populations


Ohio Department of Agriculture
2007-08-30 13:35:00

Ohio Department of Agriculture (ODA) officials today confirmed the discovery of epizootic hemorrhagic disease (EHD) -- a common white-tailed deer virus -- in two Pike County cattle farms. This marks the state's first-ever case of the virus in cattle, but officials stress that it poses no threat to human health or to the safety of meat consumption.

Comment on this SOTT Focus

---

Flashback: White-tail deer dying in eleven Kentucky counties


AP
2007-08-16 16:09:00

The Kentucky Department of Fish and Wildlife Resources is investigating disease deaths of white-tailed deer in western Kentucky.

The worst outbreak of what is suspected to be hemorrhagic disease is in McLean County, but is also reported in 10 other counties. Wildlife Biologist Danny Watson says the disease is carried through the bite of gnats. He says more than 20 dead deer have been reported in McLean County and he says weak and emaciated deer are being found in or near water.

Comment on this SOTT Focus

---

Flashback: Disease hits Tennessee deer populations

Bryan Brasher
commercialappeal.com
2007-08-17 18:37:00

Stricken whitetails reported in Fayette and across Tenn.

A disease that causes whitetail deer to develop high fever, drink water incessantly and bleed gruesomely has been noted all over Tennessee, leading wildlife officials to fear that one of the state's worst outbreaks is imminent.



Comment on this SOTT Focus

---

Rains cause multiple crashes in Phoenix area

Katie Nelson, William Hermann and Lindsey Collom
The Arizona Republic
2007-09-07 13:15:00

At least 15 vehicle collisions shut down several miles of westbound U.S. 60 between Interstate 10 and Dobson Road through Tempe and Mesa Thursday evening. The most severe wreck was a 27-car pileup in the westbound lanes halfway between Rural Road and McClintock Drive.

Weather was believed to be a factor with heavy rain in the area.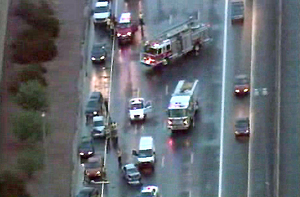 ©Channel 12 News
Multiple vehicle collisions are being reported on U.S. 60 westbound between Interstate 10 and Dobson Road Thursday evening.
Comment on this SOTT Focus
---

River Danube bursts its banks after 2 days of torrential rain in Austria


AP
2007-09-07 13:02:00

Authorities issued flood warnings in parts of northern and western Austria on Friday after the Danube River and other waterways burst their banks following two days of heavy rain.

Workers used sandbags in an attempt to control flooding in the Vienna suburb of Klosterneuburg after the swollen Danube crested, flooding a train station and a regional highway.

Comment on this SOTT Focus

---

Typhoon 'Fitow' hits Japan - at least two dead, many injured


RIA Novosti
2007-09-07 10:13:00

Typhoon 'Fitow' battered Japan with heavy rains and strong winds Friday, killing at least two people and injuring another fifty.

The typhoon first struck Japan in the Kanagawa prefecture (state) to the southwest of Tokyo, before moving northwards and losing strength. By Friday afternoon, it was around 300 kilometers (180 miles) northeast of the capital, with winds of 108 kph (66 mph), the Japan Meteorological Agency said.

An elderly man was killed by a falling tree, and a construction worker perished when he was trapped in landslide at a dam construction site, Japan's Kyodo news agency reported.

Several houses were completely destroyed, and hundreds damaged by floodwaters. Evacuation warnings were given in many areas, and flights were cancelled due to high winds at airports across the country, including eight international flights at Narita airport near Tokyo.


Comment on this SOTT Focus

---
Health & Wellness
---
Killer mosquito virus arrives in Europe

Jeremy Laurance
The Independent
2007-09-06 13:24:00

A tropical virus that has caused severe illness and widespread panic on the islands of the Indian Ocean has become established in Europe for the first time.

The Ministry of Health in Italy has confirmed a* outbreak of Chikungunya virus near Ravenna in the region of Emilia Romagna, 200 miles north of Rome. A total of 151 cases were reported in two villages near the town of Cervia between 4 July and 3 September. Eleven patients were taken to hospital; one died.

Comment on this SOTT Focus

---

China: RH negative citizens asked to donate blood for Olympics


Xinhua
2007-09-07 13:16:00

Beijing's health authority has issued a plea to healthy citizens with the rhesus negative blood type to make donations to build up supplies for overseas athletes at next year's Olympic Games.

The health authorities face a shortage of the blood type as only three out of 10,000 Han Chinese are RH negative, according to official figures.

"Beijing will welcome more than 500,000 foreign guests during the Games and we need to reinforce our blood banks," said Deng Xiaohong, deputy director of the Beijing Municipal Health Administration.

A pressing job between now and the Games' opening ceremony next August is to expand storage of the RH negative blood, which is found in 15 percent of the western people, she said.


Comment on this SOTT Focus

---

Adult brain can change, study confirms

Cathryn M. Delude
MIT
2007-09-07 10:42:00

It is well established that a child's brain has a remarkable capacity for change, but controversy continues about the extent to which such plasticity exists in the adult human primary sensory cortex.

Now, neuroscientists from MIT and Johns Hopkins University have used converging evidence from brain imaging and behavioral studies to show that the adult visual cortex does indeed reorganize--and that the change affects visual perception. The study appears online Sept. 5 in an advance publication of the Journal of Neuroscience.

The authors believe that as scientists find ways to use this adaptive ability, the work could have relevance to topics ranging from learning to designing interventions for improving recovery following stroke, brain injury, or visual disorders.


Comment on this SOTT Focus

---

Vocal cord dysfunction may be caused by work


Universitat Autonoma de Barcelona
2007-09-07 10:27:00

Researchers from the UAB and the Vall d'Hebron Hospital have diagnosed two patients affected with vocal cord dysfunction, which causes coughing and difficulty in breathing due to irritating agents that are breathed in at the workplace. Until now, medical literature had only described two cases of patients with occupational vocal dysfunction.

Vocal cord dysfunction is an illness produced by a closure in the vocal cords when inhaling. Under normal conditions, the vocal cords would be open. It is a relatively frequent illness that is often mistaken for bronchial asthma given patients' symptoms, such as coughing, sensation of choking, wheezing, hoarseness and difficulties in breathing. Sometimes the conditions are so severe that patients must be intubated or even admitted to an intensive care unit. The diagnosis of this dysfunction is based on observing the flattening of the inspiratory limb in the flow-volume curve and observing the closure of the vocal cords with a laryngoscope.


Comment on this SOTT Focus

---

New Study Says Women's Health Much More at Risk from Sleep Deprivation


The University of Warwick
2007-09-07 10:19:00

New research led by researchers at Warwick Medical School at the University of Warwick reveals that women's health is much more at risk from sleep deprivation than men's.

The researchers looked at men and women sleeping less than or equal 5 hours a night to see if their risk of having hypertension was any higher than men and women getting the recommended 7 hours or more of sleep a night. Among other problems increased hypertension does increase the risk of cardiovascular problems.

Some previous studies have indicated that sleep deprivation is also associated with an increased risk of hypertension. However that research was based on self-reported diagnosis of hypertension, and had no gender-specific analysis.


Comment on this SOTT Focus

---

Shocking! Chinese doctors plan to operate on human pin-cushion


AFP
2007-09-07 09:17:00

Doctors have discovered 26 needles embedded in the body of a woman in China, believed to have been inserted not long after she was born by grandparents upset she was not a boy, state media said Friday.

The sewing needles were found in an X-ray after the 29-year-old, Luo Cuifen, went to a hospital in Yunnan province complaining of blood in her urine, the Beijing Morning Post reported.

Doctors plan to operate to remove as many of the needles as they can, it said, but face "great difficulties" as the images show several had penetrated vital organs including her lungs, liver, bladder, small intestine and kidneys.


Comment on this SOTT Focus

---
Science & Technology
---
Hubble and Spitzer Space Telescopes find 'Lego-block' galaxies in early universe


ESA/Hubble Information Centre
2007-09-07 10:33:00

The conventional model for galaxy evolution predicts that small galaxies in the early Universe evolved into the massive galaxies of today by coalescing. Nine Lego-like "building block" galaxies initially detected by Hubble likely contributed to the construction of the Universe as we know it. "These are among the lowest mass galaxies ever directly observed in the early Universe" says Nor Pirzkal of the European Space Agency/STScI.

Pirzkal was surprised to find that the galaxies' estimated masses were so small. Hubble's cousin observatory, NASA's Spitzer Space Telescope was called upon to make precise determinations of their masses. The Spitzer observations confirmed that these galaxies are some of the smallest building blocks of the Universe.


Comment on this SOTT Focus

---
Our Haunted Planet
---
No new articles.
Don't Panic! Lighten Up!
---
US: No ID, so no booze for 65-year-old


The Voice of Tasmania
2007-09-07 10:54:00

A 65-year-old US woman was not allowed to buy wine in a Maine supermarket as she had no identification to prove her age.

Barbara Skapa said she normally carries her driver's licence, but with her leg in a cast, a friend drove her to the Hannaford Bros market in Farmington last week to buy goods, including bottles of wine.

The cashier told her it was policy to check for identification, said Skapa, who believes "no one would mistake me for 30 or even 40".


Comment on this SOTT Focus

---

Romania: Burglars stole candy from baby


Ananova
2007-09-07 09:28:00

A sweet-toothed gang of Romanian burglars was caught after stealing candy from a baby.

They grabbed a handful of lollipops during a house raid in Italy and dumped them half-eaten nearby.

But police found and tested the lollipops and managed to match up vital DNA evidence contained in saliva.


Comment on this SOTT Focus

---

UK: 'He's Up There With The Dumbest'


Sky News
2007-09-07 09:24:00

A burglar has been hauled before the courts after leaving police a helpful clue at the crime scene - his name scrawled on a wall.

Peter Addison, 18, daubed "Peter Addison was here!" in black marker pen at a campsite for underprivileged children.

He and friend Mark Ridgeway, 18, had been on a drunken wrecking spree at the camp.

They had smashed crockery, let off fire extinguishers and used dinner plates as cricket balls.

When police arrested Addison, he was even wearing a T-shirt stolen from the site, the Crown Prosecution Service said.


Comment on this SOTT Focus

---

Go away, stupid! Bush thanked "Austrian" PM John Howard, for being a kind OPEC host.


Herald sun
2007-09-07 09:03:00

Click here to see the video.

OPEC is the Organisation of Petroleum Exporting Countries.

Mr Bush, who flew halfway around the world to be in Australia, not Austria, for the APEC (Asia-Pacific Economic Cooperation) summit of world leaders, took to the stage at the Sydney Opera House.

He thanked Mr Howard for his introduction and for being such a "kind host" for the OPEC summit.

"I mean APEC summit," he said.

"I've been invited to the OPEC summit next year. The APEC summit."

The faux pas brought laughter from his audience.


Comment on this SOTT Focus

---
---

Remember, we need your help to collect information on what is going on in your part of the world!
Send your article suggestions to: sott(at)signs-of-the-times.org

---
Click here to return to the Signs of the Times Archive
Click here for today's Signs Page