---
Sections on today's Signs Page:
---
SOTT Focus
---
No new articles.
Best of the Web
---
No new articles.
U.S. News
---
Air Force Commander Relieved of Duty After Five Nuclear Warheads Go Missing


NBC
2007-09-05 13:57:00

An Air Force squadron commander has been relieved of his command after five nuclear weapons were mistakenly loaded aboard a B-52 bomber and flown cross-country last week.

Comment on this SOTT Focus

---

Keith Olbermann: Bush just playing us with 'troop withdrawal'

Keith Olbermann
MSNBC
2007-09-04 20:20:00

And so he is back from his annual surprise gratuitous photo-op in Iraq, and what a sorry spectacle it was. But it was nothing compared to the spectacle of one unfiltered, unguarded, horrifying quotation in the new biography to which Mr. Bush has consented.

As he deceived the troops at Al-Asad Air Base yesterday with the tantalizing prospect that some of them might not have to risk being killed and might get to go home, Mr. Bush probably did not know that, with his own words, he had already proved that he had been lying, is lying and will be lying about Iraq.

Comment on this SOTT Focus

---

Yikes! Air Force mistakenly transports missiles with nuclear warheads

Barbara Starr
CNN
2007-09-05 12:18:00

Six nuclear warheads on air-launched cruise missiles were mistakenly carried on a flight from North Dakota to Louisiana last week, prompting a major investigation, military officials have confirmed.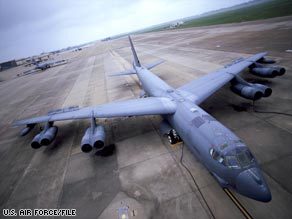 ©US Air Force
A B-52 is seen on the ground at Barksdale Air Force Base, Louisiana, in this file photo.
Comment on this SOTT Focus
---

Robert Scheer: Why Is This Man Smiling?

Robert Scheer
Truthdig
2007-09-04 09:45:00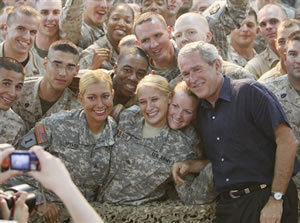 ©AP Photo/Charles Dharapak
All smiles: President Bush poses with the troops at Al-Asad Airbase in Iraq's Anbar province.


OK, throw another $50 billion down the rat hole that is the Iraq occupation. It's only money, if you ignore the lives being destroyed. That's what the White House is asking for, in addition to the $147 billion in supplementary funds already requested, and Congress will grant it after Gen. David Petraeus and Ambassador Ryan Crocker follow President Bush's photo op in Iraq's Anbar province with a dog and pony show of their own. Meanwhile, the Democrats are totally cynical about this continuing waste of taxpayer dollars and of American and Iraqi lives, and, wanting Bush to hang himself with his own rope, they will deny him nothing.

Comment on this SOTT Focus

---

Mattel recalls 800,000 lead-tainted toys

ANNE D'INNOCENZIO
AP
2007-09-05 02:44:00

Mattel Inc.'s reputation took another hit after the world's largest toy maker announced a third major recall of Chinese-made toys in little more than a month because of excessive amounts of lead paint.

The latest action, which involved about 800,000 toys and which was announced late Tuesday, is yet another blow to Mattel. The news, along with other recent recalls of tainted Chinese toys from other toy makers, could also make parents even more nervous about shopping for toys this holiday season.

Comment on this SOTT Focus

---

Renowned Aviator Is Missing in Nevada

By STEVE FRIESS
The New York Times
2007-09-04 22:49:00

LAS VEGAS - Steve Fossett, the millionaire adventurer, disappeared on Monday after taking off from a ranch for a brief recreational flight in a single-engine plane.

Comment on this SOTT Focus

---
UK & Euro-Asian News
---
Over-weight? Smoke? Drink? Don't want vaccinations? The Tories plan to make you suffer


This is London
2007-09-04 16:43:00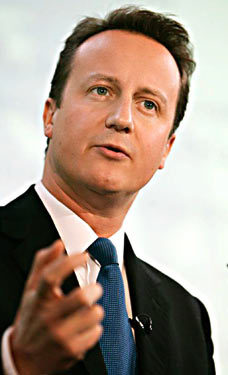 ©Unknown
Health care for the healthy! David Cameron considers NHS Health Miles Cards to reward 'clean living'.





'NHS should not treat those with unhealthy lifestyles'



Failing to follow a healthy lifestyle could lead to free NHS treatment being denied under the Tory plans.

Patients would be handed "NHS Health Miles Cards" allowing them to earn reward points for losing weight, giving up smoking, receiving immunisations or attending regular health screenings.



Comment on this SOTT Focus

---

UK: Police officer on sick leave ran crooked spying agency

Steve Bird
The Times
2007-09-05 15:58:00

A former policeman made tens of thousands of pounds from a crooked detective agency he ran while he was on long-term sick leave.

For five years Jeremy Young, 39, ran Active Investigation Services (AIS) which used computer hacking and phone tapping to obtain confidential details for its rich and famous clients. The London-based company made headlines when the American multimillionaire Matthew Mellon II, 43, was accused of hiring the agency to spy on his wife Tamara, the Jimmy Choo shoe tycoon. Mr Mellon was cleared of any wrongdoing in June.

It was disclosed at Southward Crown Court that AIS was operating a "lucrative" sideline called Hackers Are Us, which intercepted e-mails, telephone calls and obtained medical records. The agency had also installed a "Trojan" spy programme to monitor computer keyboard strokes.


Comment on this SOTT Focus

---

Princess Diana death dossier 'disappears'


Telegraph
2007-09-05 15:30:00

Tens of thousands of legal documents and photographs detailing the circumstances surrounding the death of Diana, Princess of Wales, have gone missing, according to a French newspaper.

Just weeks before the opening of the high-profile inquest into her death, Le Figaro reported that a Parisian lawyer had been told a dossier more than a metre high has disappeared.

Jean-Louis Pelletier, who represents a French paparazzi photographer, said his request for access to the case files had been turned down by the French courts, as the entire dossier could not be found.


Comment on this SOTT Focus

---

Murder by the book: Polish author jailed for murder


BBC
2007-09-05 15:25:00

A Polish author has been jailed over the murder of a businessman, four years after he published a novel which contained details of a similar crime.

The court ruled that author Krystian Bala planned and led the murder of Dariusz Janiszewski because he believed he was having an affair with his wife.


Comment on this SOTT Focus

---

China targets UK with high-tech spy ring

Michael Evans
Times of London
2007-09-05 14:01:00

Several recent attempts to hack into British Government computer networks have been traced to China, Whitehall sources said today.

The attacks are part of a pattern in which China and Russia are switching from "old-fashioned espionage" techniques to electronic hacking into government computers to gain Britain's military secrets, the sources added.

Comment on this SOTT Focus

---

Airline sacrifices goats to appease sky god


Reuters
2007-09-05 12:36:00

Officials at Nepal's state-run airline have sacrificed two goats to appease Akash Bhairab, the Hindu sky god, following technical problems with one of its Boeing 757 aircraft, the carrier said Tuesday.

Comment on this SOTT Focus

---
Around the World
---
South Africa: Pupils investigated over 'witchcraft' killings


Cape Argus
2007-09-05 15:28:00

The KwaZulu-Natal Department of Education is investigating a report that pupils of Manhlenga High School in Manguzi near Kosi Bay are suspected of setting two women alight over a witchcraft claim.

"If it is true, it's absolutely terrible and action should be taken against those responsible," said department spokeswoman Christie Naude.

Police spokesman Captain Jabulani Mdletshe said a huge group of youths had dragged two 60-year-old women, Mangubane Msaba Zungu and Qibile Thabitha Thusi, from their home to a local sports field where they steeped them in petrol and set them alight.


Comment on this SOTT Focus

---

North Korea arrests a number of 'foreign spies'


RIA Novosti
2007-09-05 15:21:00

The North Korean national security service has announced the arrest of an as yet unknown number of 'foreign spies', Chinese news agency Xinhua reported Wednesday.

The suspects, whose nationality has yet to be made public, "gathered official documents and information regarding vital North Korean military installations, as well as propagating the idea of so-called 'freedom and democracy' amongst the people," the agency quoted Li Su Gil, a spokesman for the North Korean national security service, as saying.

"The spies were arrested in the process of handing over this information. They shall be tried according to the laws of North Korea," he said.

The spokesman went on to say that the suspects had used digital cameras and video cameras to collect data, and that they had also been in possession of GPS navigation devices.


Comment on this SOTT Focus

---

Pakistani army hit as 'suicide' bombers kill 25

Omar Waraich and Saeed Shah
The Independent
2007-09-05 03:32:00

Suspected suicide bombers brought carnage to the heart of Pakistan's military establishment yesterday as twin explosions near the army headquarters in the garrison town of Rawalpindi left at least 25 dead and 70 injured.

Body parts, blood and shredded clothes were spread around the sites of the blasts. Both exploded in market areas in the morning rush hour next to the national military headquarters in Rawalpindi, adjoining the capital Islamabad.



Comment on this SOTT Focus

---

Taleban 'getting Chinese arms' - UK complains privately

Paul Danahar
BBC
2007-09-05 02:44:00

Britain has privately complained to Beijing that Chinese-made weapons are being used by the Taleban to attack British troops in Afghanistan.

The BBC has been told that on several occasions Chinese arms have been recovered after attacks on British and American troops by Afghan insurgents.



Comment on this SOTT Focus

---
Big Brother
---
Hysteria!: Woman banned from smoking in her own garden

Paul O'Mahony
thelocal.se
2007-08-23 11:57:00

Sweden - The Environmental Court in Växjö has banned a woman from smoking in her own garden, Sydsvenkan reports. The 49-year-old single mother is enraged by the decision but says that she will obey the ruling to avoid having to pay a fine.

Earlier this year, The Local reported on the case of a lawyer with an aversion to smoke who sued his neighbour for lighting up in her own back garden. The case eventually ended up at the Environmental Court (Miljödomstolen), which last week sent a delegation to the woman's home.

Comment on this SOTT Focus

---

Judge wants everyone in UK on DNA database

James Orr
The Guardian
2007-09-05 14:01:00

The entire UK population and every visitor to Britain should be put on the national DNA database, a top judge said today.

Lord Justice Sedley, one of England's most experienced appeal court judges, described the country's current system as "indefensible".

Comment on this SOTT Focus

---

Intelligence Database Run by "State Police Intelligence Units on Steroids"

R.G. Ratcliffe
San Antonio Express News
2007-09-05 10:03:00

The Congressional Research Service earlier this summer prepared a report to Congress on anti-terrorism efforts at state law enforcement "fusion centers," including the one run by DPS. A focus of the report was on computer systems such as TDEx used by the fusion centers to connect the dots in criminal activity.

The report said such computers represent "state police intelligence units on steroids" and said they take a more "proactive approach to law enforcement."

Comment on this SOTT Focus

---
Axis of Evil
---
Torture in name of Democracy: Documents show US troops disregard of rules for war


Xinhua
2007-09-05 15:41:00

U.S. troops in Iraq and Afghanistan have failed to understand and observe the rules on interrogations and deadly actions when they committed crimes against local civilians, say documents released on Wednesday.

The report by the American Civil Liberties Union (ACLU) showed it was common that U.S. soldiers believed they did not break any law when killing local citizens.

Among the killings, U.S. soldiers pushed a Iraqi man into the Tigris River because he broke curfew and a former Iraqi general suspected of helping insurgents was suffocated during interrogation, according to the documents.


Comment on this SOTT Focus

---

Government secrecy up despite exposure of issue

Rebecca Carr and Ken Herman
Cox News Service
2007-08-31 14:12:00

Government secrecy is expanding at an unprecedented clip, despite growing public concern about barriers to information, a report expected to be released Saturday found.

OpenTheGovernment.org reports that stamping government documents "secret" cost American taxpayers $8.2 billion last year -- a 7.5 percent increase over the year before.

Comment on this SOTT Focus

---

Even 40 years later CIA briefings to stay secret


Reuters
2007-09-04 13:39:00

The U.S. Central Intelligence Agency may refuse to release documents from 40 years ago to the public to protect long-held secrets, a U.S. appeals court ruled on Tuesday.

The 9th U.S. Circuit Court of Appeals ruled the CIA did not have to give up the documents under the Freedom of Information Act aimed at opening up government activity to the public.

Comment on this SOTT Focus

---

Crocodile Bush tells biographer: 'I do tears'; Says he wants to make money - "replenishing the ol' coffers" - after his presidency

CALVIN WOODWARD
Associated Press
2007-09-05 12:38:00

Under that famously self-confident exterior is a president who weeps - a lot.

Comment on this SOTT Focus

---

Big Surprise! Advisers Tell Bush to Stand Pat on Iraq

By MATTHEW LEE and ANNE GEARAN
Associated Press
2007-09-04 23:08:00

WASHINGTON - President Bush's senior advisers on Iraq have recommended he stand by his current war strategy, and he is unlikely to order more than a symbolic cut in troops before the end of the year, administration officials told The Associated Press Tuesday.


Comment on this SOTT Focus

---
Middle East Madness
---
Former US president Jimmy Carter calls for 'balanced' Middle East debate


AP
2007-09-05 16:54:00

In a new afterword to his controversial "Palestine Peace Not Apartheid" book, former U.S. president Jimmy Carter criticizes the lack of "balanced debate" in the United States about the Middle East and warns officials against being "seen as knee-jerk supporters of every action and policy" of the Israeli government.

Comment on this SOTT Focus

---

Barak: Israel nearing major ground assault in Gaza; Cabinet backs collective punishment to terrorize Gaza inmates

Amos Harel, Aluf Benn and Barak Ravid
Haaretz
2007-09-05 14:55:00

Defense Minister Ehud Barak said Wednesday that Israel is nearing a major ground assault in the Gaza Strip, to deal with the ongoing Qassam rocket fire directed at Israeli communities.


Comment on this SOTT Focus

---

Blow to hardliners as Rafsanjani is is elected to key Iranian assembly

Anne Penketh
The Independent
2007-09-05 03:23:00

Iran's so-called "pragmatic" former president, Hashemi Rafsanjani, has struck another blow against his hardline conservative rival, Mahmoud Ahmadinejad, by being elected head of an influential clerical body and confirming his position as second most powerful official in the Islamic republic after the Supreme Leader.

Comment on this SOTT Focus

---

Iraqis fail 11- unofficially 15 - out of 18 benchmarks: US report


AFP
2007-09-05 02:44:00

The Iraqi government has not met 11 of 18 benchmarks for political and security reforms set by the US Congress, a government auditors report found Tuesday.

"The Iraqi government met three, partially met four and did not meet 11 of its 18 benchmarks," the Government Accountability Office (GAO) report said.



Comment on this SOTT Focus

---
The Loan Gunmen
---
Banks squeeze in UK in worst lending crisis since 1998

Phillip Inman, David Gow, and Julia Kollewe
The Guardian
2007-09-04 15:52:00

Banks increased the cost of lending among themselves yesterday to the highest rate for nearly nine years as concerns about bad loans in the US sent lenders running for cash to shore up their balance sheets.

Britain's major banks signalled that they were reluctant to lend money to rivals except at premium rates while the extent of the loans debacle in the US remained unknown. Many think the restrictions on lending are likely to bring an economic slowdown next year.

Comment on this SOTT Focus

---

Vulture Capitalism! Credit card companies woo struggling mortgage-holders

Robert Gavin
The Boston Globe
2007-09-04 13:48:00

As subprime borrowers began to default on their mortgages in rapidly growing numbers this year, credit card issuers increased their efforts to sign up such customers with tarnished financial histories, according to a market research firm.

Direct mail credit card offers to subprime customers in the United States jumped 41 percent in the first half of this year, compared with the first half in 2006, according to Mintel International Group. Direct mail offers targeted at customers with the best credit fell more than 13 percent.

Comment on this SOTT Focus

---

Which costs more, a litre of petrol or milk? Clue: Food prices are rocketing

Alastar Jamieson
scotsman.com
2007-09-03 13:29:00

MILK is on sale for £1 a litre in Scottish shops, as dairy shortages and a massive rise in the cost of cattle feed force up the price of pints to record levels.

The price - equivalent to 57p a pint - follows similar rises on staples such as bread and rice after the value of wheat leapt 5 per cent earlier this week.

A combination of poor harvests brought on by severe weather and demand for crops which can be used as biofuels has led to sharp rises in the cost of groceries which in a phenomenon analysts have dubbed "agflation".

Comment on this SOTT Focus

---

U.S. Economy: Pending Home Sales Plunge 12.2%, Most on Record

Courtney Schlisserman
Bloomberg
2007-09-05 12:41:00

The number of Americans signing contracts to buy previously owned homes plunged in July by the most since records began in 2001, worsening the two-year housing recession.

The National Association of Realtors' index of signed purchase agreements dropped 12.2 percent after gaining 5 percent in June, the group said today in Washington. The decline was more than five times the median forecast of economists surveyed by Bloomberg News.

Comment on this SOTT Focus

---

Flashback: Biofuel mania ends days of cheap food

Gwynne Dyer
New Zealand Herald
2007-07-16 18:38:00

The era of cheap food is over. The price of maize has doubled in a year, and wheat futures are at their highest in a decade. The food price index in India has risen 11 per cent in one year, and in Mexico in January there were riots after the price of corn flour - used in making the staple food of the poor, tortillas - went up fourfold.

Comment on this SOTT Focus

---
The Living Planet
---
Dog-walking 'can harm wildlife'

Roger Highfield
Telegraph
2007-09-05 15:36:00

Dogs are the four legged foes of natural wildlife and not their friends, according to the first study to quantify the effects on local birds of taking them for a walk.

Experiments show that dog-walking causes more than 40 per cent reduction in bird abundance and more than 35 per cent reduction in bird diversity in woodlands, even if the pets are kept on a lead.

"These results support the ban on access for dog-walking to sensitive natural areas," said Dr Peter Banks, who did the study at the University of New South Wales with Jessica Bryant. "I can't see why it wouldn't be relevant to the UK and other places," he told The Daily Telegraph.

Dog-walking is among the world's most popular outdoor activities, with clear benefits to both human and canine health.


Comment on this SOTT Focus

---

Earthquake Shakes Off Of San Diego Coast


10News.com
2007-09-05 09:34:00

A magnitude-4.0 earthquake rattled off the San Diego coast Tuesday, but no injuries or structural damage was reported on the mainland, authorities said.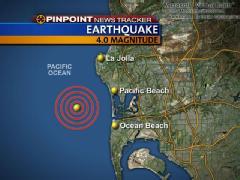 ©News10.com



The quake, centered 11 miles west of San Diego at a depth of 6.8 miles, hit at 7:48 a.m., according to the U.S. Geological Survey.



Comment on this SOTT Focus

---

Twin Storms Pack Dangerous Winds in Central America

PAUL KIERNAN
AP
2007-09-05 02:44:00

Felix walloped Central America's remote Miskito coastline and Henriette slammed into resorts on the tip of Baja California as a record-setting hurricane season got even wilder Tuesday with twin storms making landfall on the same day.

Atlantic and Pacific hurricanes making landfall on the same day is unprecedented, according to National Hurricane Center records dating back to 1949.


Comment on this SOTT Focus

---

Livestock Breed Extinction Concerns U.N.


Associated Press
2007-09-04 23:04:00

INTERLAKEN, Switzerland - The rate at which livestock breeds are disappearing is "alarming," a senior official at the U.N. Food and Agriculture Organization said Tuesday, warning that precious genes could be lost forever.


Comment on this SOTT Focus

---

Sicily's Mount Etna erupts


Reuters
2007-09-04 17:40:00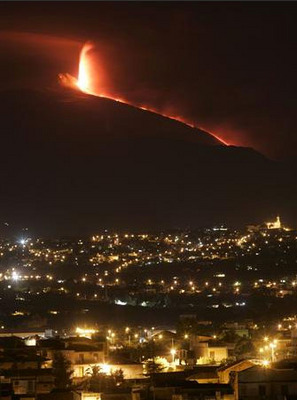 ©Reuters



Mount Etna, Europe's tallest and most active volcano spewed out lava late on Tuesday in its latest spectacular eruption.

Sparks lit the night sky and a small stream of lava was flowing down the volcano into an uninhabited valley but there was no danger to villages lower down on the slopes, officials said.

Comment on this SOTT Focus

---
Health & Wellness
---
Having right timing 'connections' in brain is key to overcoming dyslexia


University of Washington
2007-09-05 15:09:00

Using new software developed to investigate how the brains of dyslexic children are organized, University of Washington researchers have found that key areas for language and working memory involved in reading are connected differently in dyslexics than in children who are good readers and spellers.

However, once the children with dyslexia received a three-week instructional program, their patterns of functional brain connectivity normalized and were similar to those of good readers when deciding if sounds went with groups of letters in words.

"Some brain regions are too strongly connected functionally in children with dyslexia when they are deciding which sounds go with which letters," said Todd Richards, a UW neuroimaging scientist and lead author of a study published in the current issue of the Journal of Neurolinguistics. "We had hints in previous studies that the ability to decode novel words improves when a specific brain region in the right hemisphere decreases in activation. This study suggests that the deactivation may result in a disconnection in time from the comparable region in the left hemisphere, which in turn leads to improved reading. Reading requires sequential as well as simultaneous processes."

Richards and co-author Virginia Berninger, a neuropsychologist, said temporal connectivity, or the ability of different parts of the brain to "talk" with each other at the same time or in sequence, is a key in overcoming dyslexia. Berninger, who directs the UW's Learning Disabilities Center, compared dyslexia to an orchestra playing with an ineffective conductor who does not keep all the musicians playing in synchrony with each other.


Comment on this SOTT Focus

---

Study identifies key player in the body's immune response to chronic stress


NSBRI
2007-09-05 14:59:00

Osteopontin (OPN), a protein molecule involved in many different cellular processes, plays a significant role in immune deficiency and organ atrophy following chronic physiological stress, resulting in increased susceptibility to illness. These findings appear in the September 4th issue of the Proceedings of the National Academy of Sciences.

The study is supported by the National Space Biomedical Research Institute (NSBRI), the Busch Biomedical Research Grant, National Multiple Sclerosis Society, and Rutgers Technology Commercialization Fund. Authors on the paper include Dr. Yufang Shi, investigator on NSBRI's Radiation Effects Team and professor of molecular genetics, microbiology and immunology at the University of Medicine and Dentistry of New Jersey-Robert Wood Johnson Medical School, Dr. David T. Denhardt, one of the discoverers of OPN, professor of cell biology and neuroscience at Rutgers, the State University of New Jersey, and Kathryn X. Wang, graduate student in the Rutgers Graduate Program in Cell and Developmental Biology.


Comment on this SOTT Focus

---

Study documents rapid increase in youth bipolar disorder diagnoses


JAMA and Archives Journals
2007-09-05 14:22:00

The estimated number of youth with office visits with a diagnosis of bipolar disorder substantially increased between 1994 and 2003, while adult visits with a bipolar disorder diagnoses appeared to almost double, according to a report in the September issue of Archives of General Psychiatry, one of the JAMA/Archives journals.

Bipolar disorder is a psychiatric illness that typically involves periods of mania (an abnormally elevated mood) and depression. "Although bipolar disorder may have its onset during childhood, little is known about national trends in the diagnosis and management of bipolar disorder in young people," the authors write as background information in the article.

Carmen Moreno, M.D., of the Hospital General Universitario Gregorio Maranon, Servicio de Psiquiatria, Madrid, Spain, and colleagues analyzed data from a national survey of office-based physicians designed to represent all such clinicians in the United States. The physicians provided information about demographic, clinical and treatment aspects of each patient visit for a one-week time period. The researchers compared the rate of growth in bipolar disorder diagnoses among individuals age 19 and under to that of individuals age 20 and older from 1994 to 1995 through 2002 to 2003. They also compared demographic information and prescribed treatments between the two groups during the years 1999 to 2003.


Comment on this SOTT Focus

---

UI professor identifies new eating disorder, seeks study participants


University of Iowa
2007-09-05 14:18:00

A University of Iowa professor is making a case for a new eating disorder she calls purging disorder.

The disorder is similar to bulimia nervosa in that both syndromes involve eating, then trying to compensate for the calories. What sets the disorders apart is the amount of food consumed and the way people compensate for what they eat. Women with purging disorder eat normal or even small amounts of food and then purge, often by vomiting. Women with bulimia have large, out-of-control binge eating episodes followed by purging, fasting or excessive exercise.

"Purging disorder is new in the sense that it has not been officially recognized as a unique condition in the classification of eating disorders," said Pamela Keel, associate professor of psychology in the UI College of Liberal Arts and Sciences, "But it's not a new problem. Women were struggling with purging disorder long before we began studying it."

In a paper published this week in the Archives of General Psychiatry, Keel shares the results of a study indicating that purging disorder is a significant problem in women that is distinct from bulimia.


Comment on this SOTT Focus

---

Warnings over food additive E numbers that make children misbehave

Sean Poulter
Daily Mail
2007-09-04 13:32:00

Parents will be alerted this week to ensure children avoid artificial additives in drinks, sweets and processed foods because of explosive evidence about the effects on behaviour.

A plausible connection to tantrums, poor concentration and slow progress at school is understood to have been found in a study to be published by the Government's Food Standards Agency.

Food industry leaders have been summoned to a meeting with the FSA today for a briefing on the research and its implications.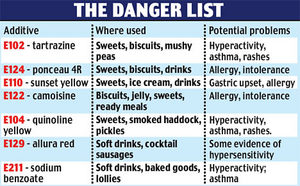 ©Daily Mail
Comment on this SOTT Focus
---

Popcorn supplier to drop toxic chemical

Andrew Schneider
Seattle Post Intelligencer
2007-09-05 11:29:00

ConAgra, the world's largest supplier of the 3 billion bags of microwave popcorn sold each year, said Tuesday that it will eliminate the use of a controversial chemical butter flavoring linked to severe lung disease in workers from its Act II and Orville Redenbacher products.

The announcement comes a week after Pop Weaver, the nation's second-largest popcorn producer, said it already had pulled the synthetic flavoring -- diacetyl -- from its microwave product delivered to stores last month.

Comment on this SOTT Focus

---
Science & Technology
---
British team's mission to help divert asteroid

Nic Fleming
The Telegraph
2007-08-30 15:56:00

British space scientists and engineers will today submit detailed plans for a mission to help divert an asteroid which could collide with Earth in 2036.

Comment on this SOTT Focus

---

Russia Space Agency plans protecting Earth from asteroids


Itar-Tass
2007-08-31 15:47:00

The Russian Federal Space Agency plans creating a system of anti-asteroid protection after 2026, the agency's director Anatoly Perminov told a news conference on Friday.

Comment on this SOTT Focus

---

Traced: The asteroid breakup that wiped out the dinosaurs


AFP
2007-09-05 15:36:00

The extinction of the dinosaurs 65 million years ago can be traced to a collision between two monster rocks in the asteroid belt nearly 100 million years earlier, scientists report on Wednesday.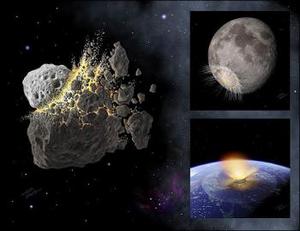 ©Southwest Research Institute
Computer modeling shows that the parent object of asteroid (298) Baptistina, which was approximately 170-kilometres in diameter with characteristics similar to carbonaceous chondrite meteorites, was disrupted 160 million years ago when it was hit by another asteroid estimated to be 60-kilometres in diameter (L) .The extinction of the dinosaurs 65 million years ago can be traced to a collision between two monster rocks in the asteroid belt nearly 100 million years earlier, scientists report. The two pictures on the right show remnants of the collision impacting the Earth and Moon. Image obtained from Southwest Research Institute.
Comment on this SOTT Focus
---

Excavations reveal first beehives in ancient Near East


The Hebrew University of Jerusalem
2007-09-05 15:15:00

Archaeological proof of the Biblical description of Israel really as "the land of milk and honey" (or at least the latter) has been uncovered by researchers from the Hebrew University of Jerusalem Institute of Archaeology.

Amihai Mazar, Eleazar L. Sukenik Professor of Archaeology at the Hebrew University, revealed that the first apiary (beehive colony) dating from the Biblical period has been found in excavations he directed this summer at Tel Rehov in Israel's Beth Shean Valley. This is the earliest apiary to be revealed to date in an archaeological excavation anywhere in the ancient Near East, said Prof. Mazar. It dates from the 10th to early 9th centuries B.C.E.


Comment on this SOTT Focus

---

Pig study sheds new light on the colonisation of Europe by early farmers


Durham University
2007-09-05 14:50:00

The earliest domesticated pigs in Europe, which many archaeologists believed to be descended from European wild boar, were actually introduced from the Middle East by Stone Age farmers, new research suggests.

The research by an international team led by archaeologists at Durham University, which is published today in the academic journal Proceedings of the National Academies of Sciences USA, analysed mitochondrial DNA from ancient and modern pig remains. Its findings also suggest that the migration of an expanding Middle Eastern population, who brought their 'farming package' of domesticated plants, animals and distinctive pottery styles with them, actually 'kickstarted' the local domestication of the European wild boar.

While archaeologists already know that agriculture began about 12,000 years ago in the central and western parts of the Middle East, spreading rapidly across Europe between 6,800 - 4000BC, many outstanding questions remain about the mechanisms of just how it spread. This research sheds new and important light on the actual process of the establishment of farming in Europe.


Comment on this SOTT Focus

---

World's biggest digital camera to look for Earth-shattering asteroids

David Shiga
Newscientist
2007-09-05 09:55:00

The world's largest digital camera has been installed on a new telescope designed to hunt for potentially dangerous asteroids.

Comment on this SOTT Focus

---
Our Haunted Planet
---
UFOs attacking Ukraine

Anna Vernoslova
RIA Novosti
2007-09-05 15:16:00

Ukraine's political life is no stranger to the unusual and the inexplicable, but if ordinary people tire of intrigues and controversy, they can turn their attention to more celestial, if no more comprehensible phenomena. UFO sightings are up across the country. But in contrast to the politicians, no ufologist claims to have all the answers.

Comment on this SOTT Focus

---
Don't Panic! Lighten Up!
---
Yeti footprint photos go under the hammer

Nigel Reynolds
Telegraph
2007-09-05 15:50:00

The first photographic evidence that the yeti, or abominable snowman, might be more than a flight of Himalayan fancy has surfaced in public and is to be offered at auction later this month.

Four photographs of large paw prints in the snow beneath Mount Everest are to be sold at Christie's in London on September 26.


Comment on this SOTT Focus

---
---

Remember, we need your help to collect information on what is going on in your part of the world!
Send your article suggestions to: sott(at)signs-of-the-times.org

---
Click here to return to the Signs of the Times Archive
Click here for today's Signs Page