---
Sections on today's Signs Page:
---
SOTT Focus
---
No new articles.
Best of the Web
---
Iraq, Iran, & the Vanishing Context in American News

Anthony DiMaggio
Zmag
2007-08-21 09:53:00

It's no coincidence that the American corporate media is the wealthiest communication systems in the world, yet also one of the worst in terms of educating its citizens. Extraordinary riches require extraordinary efforts to divert public attention from extreme inequality and the democratic deficit under which Americans suffer. Despite the abundance of media sources throughout this country, Americans still endure a staggering ignorance regarding the reality of U.S. foreign policy.

Comment on this SOTT Focus

---

Dirty Bombs, Gut Feelings and False-Flags

Winston Smith
LanceThruster.blogsource.com
2007-08-20 19:14:00

An Examination of Implications of Recent Remarks by Homeland Security Secretary Michael Chertoff and Economist Mr. Paul Craig Roberts.

Homeland Security Secretary Michael Chertoff's comments recently about his 'gut feeling' regarding a terrorist attack against the US being imminent were cause for alarm on a number of levels, but information recently gleaned about the specifics of the comments require further analysis and a robust discourse on a rather painful subject most Americans are ignorant of, and/or would rather avoid or ignore entirely. Apparently, while speaking to The University of Southern California's Center for Risk and Economic Analysis of Terrorism Events (a think tank dedicated to assessing the likelihood and effects of potential terrorist attacks at various economically strategic sites throughout the nation), Secretary Chertoff gave specifics to the 'gut feeling' he mentioned, stating that he was referring therein to a simultaneous detonation of 'dirty bombs' in Los Angeles and San Francisco, two of America's most important ports and shipping lanes, as well as being home to a huge proportion of liberal democratic voters in the western US.


Comment on this SOTT Focus

---
U.S. News
---
Several Water Mains Mysteriously Break In Aurora


TheDenverChannel.com
2007-08-17 16:53:00

AURORA, Colo. -- Aurora water officials are investigating what caused water mains throughout the city to break in six separate locations.

The breaks occurred about 10 a.m. Friday when there was a sudden, inexplicable increase in water pressure.

The pipes can usually handle 60 to 100 pounds of pressure but for some reason, it spiked to 150 pounds and that caused the pipes to burst, officials said.

Comment on this SOTT Focus

---

Defense Agency Proposes Outsourcing More Spying

Walter Pincus
Washington Post
2007-08-19 16:11:00

The Defense Intelligence Agency is preparing to pay private contractors up to $1 billion to conduct core intelligence tasks of analysis and collection over the next five years, an amount that would set a record in the outsourcing of such functions by the Pentagon's top spying agency.

The proposed contracts, outlined in a recent early notice of the DIA's plans, reflect a continuing expansion of the Defense Department's intelligence-related work and fit a well-established pattern of Bush administration transfers of government work to private contractors.

Comment on this SOTT Focus

---

Flashback: Who Runs the CIA? Intelligence Mercenaries for Hire

R.J. Hillhouse
Washington Post
2007-07-08 16:09:00

Red alert: Our national security is being outsourced.

The most intriguing secrets of the "war on terror" have nothing to do with al-Qaeda and its fellow travelers. They're about the mammoth private spying industry that all but runs U.S. intelligence operations today.

Surprised? No wonder. In April, Director of National Intelligence Mike McConnell was poised to publicize a year-long examination of outsourcing by U.S. intelligence agencies. But the report was inexplicably delayed -- and suddenly classified a national secret. What McConnell doesn't want you to know is that the private spy industry has succeeded where no foreign government has: It has penetrated the CIA and is running the show.

Comment on this SOTT Focus

---

U.S. Army running out of troops


AP
2007-08-21 13:30:00

WASHINGTON, D.C. - Sapped by nearly six years of war, the Army has nearly exhausted its fighting force and its options if the Bush administration decides to extend the Iraq buildup beyond next spring.

Comment on this SOTT Focus

---

EU urges Texas to halt executions before 400 mark


Reuters
2007-08-21 12:33:00

The European Union urged the governor of Texas on Tuesday to halt all executions before the U.S. state carries out its 400th death sentence since reinstatement of the penalty in 1976.

"The European Union notes with great regret the upcoming execution in the State of Texas," the Portuguese presidency of the 27-nation bloc said in a statement.

Comment on this SOTT Focus

---

Congressman Filner faces assault charges in airport run-in


SignonSanDiego.com
2007-08-20 23:54:00

Rep. Bob Filner faces assault and battery charges in connection with an alleged run-in Sunday night with a United Airlines employee at Dulles International Airport, according to an airport spokeswoman.

The San Diego Democrat, whose office had no immediate comment Monday afternoon, is scheduled to appear Oct. 2 in Loudon County General District Court.

Comment on this SOTT Focus

---
UK & Euro-Asian News
---
Half of deaths in Russian Army suicides


RIA Novosti
2007-08-21 12:57:00

Suicides continue to be the main cause of death in Russia's Armed Forces, the Defense Ministry said Monday.

According to the ministry's official Web site, a total of 262 servicemen have died from crimes, accidents and suicides so far this year.


Comment on this SOTT Focus

---

Russia: Three-year-old survives fall from seventh floor window


RIA Novosti
2007-08-21 12:54:00

A three-year-old has miraculously survived a fall from a seventh floor window in the Siberian city of Krasnoyarsk, a local police spokesman said Tuesday.


Comment on this SOTT Focus

---

Three hurt in Austria as truck with pigs overturns


RIA Novosti
2007-08-21 12:42:00

Three people were injured in Austria after a truck carrying 200 pigs overturned, the local television said Tuesday.

The panic-stricken animals ran loose for over an hour, causing chaos on the road near Meggenhofen, in Upper Austria, until rescuers managed to catch them.


Comment on this SOTT Focus

---

At least four killed, six injured in car pileup near Moscow


RIA Novosti
2007-08-21 12:41:00

At least four people were killed and six injured when 35 cars and trucks collided on a bridge 113 kilometers (70 miles) south of Moscow Tuesday morning, a police official said.

The car pileup occurred at about 8:00 a.m. Moscow time (4:00 a.m. GMT) on the Kashirskoye highway's bridge across the Oka river, police said.


Comment on this SOTT Focus

---
Around the World
---
Court tries 18 for cross-dressing

Estelle Shirbon
Reuters
2007-08-21 09:53:00

Eighteen Nigerian men accused of dressing up as women during a party at a hotel went on trial Tuesday before an Islamic sharia court in the northern state of Bauchi.

Dozens of residents shouted abuse and hurled stones at the men as they were escorted into an armored prison vehicle after the hearing, prompting police to fire tear-gas at the crowd.

The men, mostly in their 20s, were arrested in a Bauchi hotel on August 4. Police say they were dressed as women, which is illegal under the state's sharia penal code.

Comment on this SOTT Focus

---

Arctic race is heating up: Bush tells Canada's Harper energy-rich Arctic belongs to world


RIA Novosti
2007-08-21 12:43:00

The U.S. president reiterated Washington's commitment to international status for the energy-rich Arctic shelf during a meeting with the Canadian premier Monday, a senior White House official said.

Prime Minister Stephen Harper has been insisting on Canada's sovereignty over the Arctic shelf, but other Arctic Circle countries - the U.S., Denmark, Norway and Russia - have also applied with the UN for control over the area.

Dan Fisk, senior director for Western Hemisphere Affairs of the U.S. National Security Council, said Harper conveyed his concerns to George W. Bush during their summit meeting in Montebello, on the north shore of the Ottawa River, about 44 miles east of Ottawa.


Comment on this SOTT Focus

---

Eight men get 11 years in jail for killing zoo tiger in Vietnam


RIA Novosti
2007-08-21 12:39:00

A court has sentenced eight people who killed a tiger in a zoo in Can Tho province, in southern Vietnam, to up to 11.5 years in prison, local media said Tuesday.

The poachers, who also face a fine of about $28,000, broke into the zoo last June and poisoned the tiger with cyanide. They then hurried to cut and disembowel the 150-kilogram (300-pound) animal right in the zoo so that the poison did not taint the tiger's meet and bones.

The man who bought the carcass for nearly $15,000 received a suspended sentence of nine months.


Comment on this SOTT Focus

---

Passenger bus tumbles off mountain road in Kashmir


Associated Press
2007-08-21 12:15:00

A passenger bus plunged off a mountain road into a river bank in northern Pakistan on Monday, killing 29 people, officials said.

The bus, which was carrying more than 40 people, crashed in Pakistani-administered Kashmir region about 40km north of Muzaffarabad, the Pakistan army said.

Local police official Hamid Abbasi said 29 people died and another 10 were injured.


Comment on this SOTT Focus

---

Bolivia's Morales donates pay to Peru quake victims


Reuters
2007-08-21 12:09:00

Bolivian President Evo Morales said on Monday he and his cabinet will donate part of their pay to families left homeless by the devastating earthquake that rocked neighboring Peru last week killing over 500 people.

"Peru has always shown solidarity toward us, and the first contribution I'd like to announce is that the president and vice president will donate 50 percent of their salaries," Morales told a news conference in La Paz.


Comment on this SOTT Focus

---

New Zealand refuses Guantanamo detainees


AP
2007-08-20 00:20:00

New Zealand refused several times to take detainees the U.S. wanted to relocate from its Guantanamo Bay military prison, a senior official said Monday.

"In 2005 and early 2006, New Zealand declined several requests from the United States to resettle Guantanamo Bay detainees as refugees in New Zealand," the Labor Department's refugee services director Kevin Third said in a statement.

Comment on this SOTT Focus

---
Big Brother
---
Report urges cities to halt surveillance in California

Jeff McDonald
Union-Tribune
2007-08-20 17:11:00

Cities in the county and across the state are using surveillance cameras to record people's activities with almost no public debate and few adopted policies outlining how the data will be used, an American Civil Liberties Union analysis concludes.

More worrisome, the report's authors say, is the possibility that government monitors may integrate facial-recognition and other technologies to develop databases that track individual behaviors.

Comment on this SOTT Focus

---

Job website "Monster" user's personal information hacked


BBC
2007-08-21 16:16:00

US job website Monster.com has suffered an online attack with the personal data of hundreds of thousands of users stolen, says a security firm.

A computer program was used to access the employers' section of the website using stolen log-in credentials.

Symantec said the log-ins were used to harvest user names, e-mail addresses, home addresses and phone numbers, which were uploaded to a remote web server.

Comment on this SOTT Focus

---

UK to chip school uniforms to keep track of truants

LAURA CLARK
Daily Mail
2007-08-21 12:54:00

School uniforms could be fitted with a satellite tracking system to allow parents and teachers to keep tabs on children, it has emerged.

Comment on this SOTT Focus

---

Arizona to Turn Speed Cameras into Spy Cameras


thenewspaper.com
2007-08-20 00:02:00

The Arizona Department of Public Safety (DPS) is planning to turn its statewide speed camera program into a spy camera network. According to a written request for proposals sent to various speed camera companies and obtained by the Associated Press, the state police are seeking to include automated number plate recognition (ANPR) technology in its new automated ticketing system. This would allow motorists accused of no wrong-doing to have their movements monitored and recorded for use by police agencies.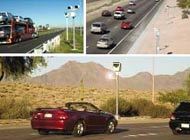 ©Unknown
Comment on this SOTT Focus
---

Wisdom? More like dumbness of the crowds in Wikipedia

Oliver Kamm
Times Online
2007-08-16 23:38:00

A new web tool was launched this week. The WikiScanner allows users to track changes made to the phenomenally popular online encyclopaedia, Wikipedia. By comparing those changes with blocks of IP addresses, the editors of Wikipedia entries may be identified according to their location and the organisation from which they post.

The removal of unflattering references to particular corporations has been traced back to computers at the relevant companies. Someone at Labour's headquarters altered a section about the Labour Students organisation to remove a reference to career politicians.

Comment on this SOTT Focus

---
Axis of Evil
---
Rumsfeld's Mysterious Resignation

Robert Parry
Consortiumnews
2007-08-17 15:46:00



The disclosure that Defense Secretary Donald Rumsfeld resigned on Nov. 6, 2006 - the day before the election, not the day after as previously thought - means that he was pushed out of his job the same day he suggested a de-escalation of the Iraq War.



Comment on this SOTT Focus

---

Dick Cheney Iraq 'quagmire' video hits the web

Alex Spillius
telegraph.co.uk
2007-08-21 16:22:00

Video footage of the US vice-president Dick Cheney saying that an American invasion of Iraq would lead to a "quagmire" has surfaced on the internet, to the delight of opponents of the war.

In a 1994 television interview Mr Cheney, who was defence secretary in the 1990-91 Gulf War, said that it had been right not to seize Baghdad after driving Saddam Hussein's forces from Kuwait.





Comment on this SOTT Focus

---

Joe Liebermann Calls for Widening Mideast War to Destroy Israel's Enemies

JOSEPH LIEBERMAN
Wall Street Journal
2007-08-21 15:20:00



Comment on this SOTT Focus

---

ADL faces outrage in Boston


jta
2007-08-21 08:26:00

NEW YORK - A fierce feud has erupted between the Anti-Defamation League and Boston-area donors over the organization's firing of its regional director and refusal to call the World War I massacres of Armenians a genocide.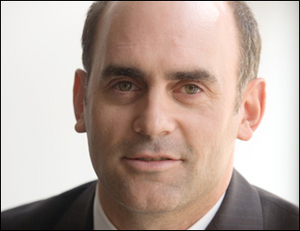 ©n/a
Andrew Tarsy was fired as head of the ADL's Boston office after publicly challenging the organization's position on the Armenian genocide.
Comment on this SOTT Focus
---

Bigoted ADL! Will 'No Place for Hate' debate spread?

Jillian Fennimore
GateHouse News Service
2007-08-16 09:19:00

WATERTOWN - The sign is down. Watertown has cut its ties to the Anti Defamation League's "No Place for Hate" anti-bigotry program over the ADL's stance on the Armenian Genocide.

So what does the future hold, and will Watertown's decision prompt a national "No Place for Hate" controversy?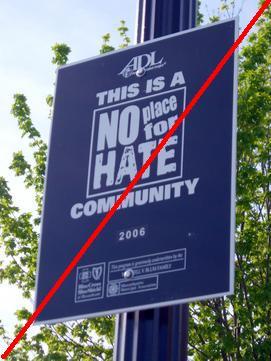 ©Jillian Fennimore and Chris Helms
Town Council voted to sever ties between Watertown and the "No Place for Hate" anti-bigotry program. This sign came down shortly after the Aug. 14 vote.
Comment on this SOTT Focus
---

Watertown votes to sever ties with Anti Defamation League Citing Armemian Genocide Denial


Armenian Daily
2007-08-21 08:26:00

The Watertown, Massachusetts Town Council voted unanimously this evening to cut ties with the Anti-Defamation League, citing concerns about ADL National Director Abraham Foxman's denial of the Armenian Genocide and opposition to Congressional legislation reaffirming that crime against humanity, reported the Armenian National Committee of Eastern Massachusetts (ANCEM).

Comment on this SOTT Focus

---
Middle East Madness
---
Nothing To See Here: Israeli missile kills 2 Gaza boys-ministry official


Reuters
2007-08-21 13:44:00

GAZA, Aug 21 (Reuters) - Two Palestinian boys were killed in an Israeli missile strike in the northern Gaza Strip on Tuesday, a Palestinian ministry of health official said.

The official said the boys were in an area close to where militants had fired rockets into Israel. One of the boys was 11 years old. The age of the second was unclear.

Three other boys were wounded, the official said.

Comment on this SOTT Focus

---

Settlers cut Palestinian water supply to fill swimming pool


Ynet News
2007-08-21 13:34:00

Residents of the settlement of Elon Moreh in the West Bank have cut a pipe carrying drinking water to a nearby Palestinian village, and are using it to fill a small swimming pool located at a picnic site, which was itself built on land owned by the Palestinian villagers.

The pipe, which carries water to the village of Dir al-Khatab, was rerouted in order to fill the pool. The pipe channels fresh drinking water into the pool and drains dirty water back into the village's water system.

"They not only use water that doesn't belong to them, but they also pollute the drinking water of some of the village residents," said Yoel Marshak, head of the Kibbutz Movement's Special Assignments Branch. "The little kids pee in the water, which flows straight to the taps of the Palestinian school."

Comment on this SOTT Focus

---

Tens of Thousands of Iraqis hold anti-occupation rally


IRIB News
2007-08-21 13:03:00

Tens of thousands of Iraqis held a massive demonstration against the American forces' savage raids on the peaceful parts of Baghdad Monday morning.

According to IRIB correspondent in Baghdad, the demonstrators began their protest in Baghdad's Sadr city from early morning by chanting anti-occupation slogans.

While holding Iraqi flags, boards condemning the presence of occupiers and pictures of the martyred Iraqi civilians, demonstrators chanted slogans against America, the Zionist regime and all the occupiers and condemned the raid by the American forces on the secure Shia-settled areas of Baghdad and the air raid on Sadr city.

Comment on this SOTT Focus

---

Gunmen take 30 hostage in Iran


Herald Sun
2007-08-21 01:04:00

GUNMEN took as many as 30 people hostage in south-east Iran overnight after burning vehicles and shooting at passengers, news agencies said, an incident blamed on Sunni Muslim rebels Tehran has previously linked to al-Qaeda.

The attackers then took the hostages across the border into Pakistan, state television said.

Comment on this SOTT Focus

---

Warcrimes! Gazans battle blackouts as EU suspends fuel aid


AFP
2007-08-21 01:04:00

Gaza hummed with the sound of generators on a fourth day of power cuts on Monday as the European Union said it will not resume paying for fuel to run the impoverished territory's sole power plant unless it receives assurances Hamas will not benefit from the aid.

Candles disappeared from supermarket shelves as the coastal strip's residents stocked up on supplies in one of the world's most densely populated places, where the vast majority of people depend on outside aid for survival.



Comment on this SOTT Focus

---

Flashback: The Redirection - Is the Administration's new policy benefitting our enemies in the war on terrorism?

Seymour M. Hersh
The New Yorker
2007-03-05 18:03:00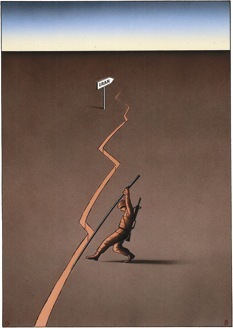 ©Guy Billout, The New Yorker
Efforts to curb Iran's influence have involved the United States in worsening Sunni-Shiite tensions.





A STRATEGIC SHIFT



In the past few months, as the situation in Iraq has deteriorated, the Bush Administration, in both its public diplomacy and its covert operations, has significantly shifted its Middle East strategy. The "redirection," as some inside the White House have called the new strategy, has brought the United States closer to an open confrontation with Iran and, in parts of the region, propelled it into a widening sectarian conflict between Shiite and Sunni Muslims.

Comment on this SOTT Focus

---
The Loan Gunmen
---
Capital One closes GreenPoint Mortgage; 1,900 lose jobs

Susan Harrigan
newsday.com
2007-08-21 16:35:00

Turmoil in the financial markets claimed another company with workers in the metropolitan area Monday as Capital One Financial Corp. closed down GreenPoint Mortgage, a mortgage banker with operations in 31 states.

Capital One, which acquired GreenPoint when it bought Melville-based North Fork Bancorp last year, said about 1,900 employees nationwide will lose their jobs, including the 120 who work in GreenPoint's Melville and Manhattan locations, its only offices in New York State.

Comment on this SOTT Focus

---

Countrywide says it cut 500 mortgage jobs

Jonathan Stempel
Reuters
2007-08-21 16:33:00

Countrywide Financial Corp, the largest U.S. mortgage lender, said it had eliminated about 500 jobs nationwide as it tries to cope with a credit shortfall stemming from the U.S. housing downturn.

In an e-mail on Monday evening, Countrywide said the cuts came in its Full Spectrum lending division, which handles mortgages for customers who don't qualify for the best rates, and the subprime unit of its wholesale lending division.

Comment on this SOTT Focus

---

Let the witch hunt begin

Ambrose Evans-Pritchard
The Telegraph
2007-08-21 15:58:00

The witch hunt has begun. French president Nicolas Sarkozy has vowed to hunt down the "speculators". Germany's Angela Merkel is eyeing laws to curtail hedge funds. Brussels has launched a probe of the rating agencies, suspected of sticking "AAA" and "AA" grades on sub-prime debt for venal motives. The US Congress is orchestrating a show trial of "predatory lenders".

Comment on this SOTT Focus

---

US foreclosures up 93 percent in July vs year ago

Patrick Rucker
Reuters
2007-08-21 11:20:00

Home foreclosures rose 9 percent in July from June and soared 93 percent from a year ago as states that once enjoyed a white-hot housing market are now seeing the greatest number of loan failures, a real estate survey reported on Tuesday.

The July foreclosures -- a tally of default notices, auction sale notices and bank repossessions -- totaled 179,599, according to RealtyTrac, an online marketplace for foreclosure properties

Comment on this SOTT Focus

---

US crisis comes knocking on Britain's door

Phillip Inman
The Guardian
2007-08-21 02:22:00

The cost of home loans in Britain is expected to rise for many buyers over the coming weeks as lenders absorb the impact of the US sub-prime lending debacle, mortgage experts said yesterday.

Banks and specialist lenders are busy re-pricing their mortgages to take account of intense volatility in international money markets and a flight from risk by big investment institutions. Long-term fixed-rate mortgages could be one of the first areas to see price rises, though it would depend on each lender and the costs faced in supporting their range of mortgages.

Comment on this SOTT Focus

---

Did the Plunge Protection Team juice the Stock Market?

James Pethokoukis
U.S. News
2007-08-20 00:10:00

I don't have the storytelling chops of, say, Oliver Stone, but I'll do my best here: Last Thursday, the stock market was deep in the red all day, with the Dow trading down more than 300 points at its nadir because of investor fears about the mortgage credit crisis. Then as the session drew to a close, the stocks staged an amazing comeback. That huge deficit was nearly erased as the market finished with a miniscule 16-point loss for the day. Then on Friday, stocks soared after the Federal Reserve announced a surprise cut in the discount rate.

Comment on this SOTT Focus

---
The Living Planet
---
Tens of thousands homeless in Myammar floods


AFP
2007-08-20 16:57:00

ATHOK, Myanmar - Tens of thousands of people have been made homeless in Myanmar's Ayeyawaddy River delta after unusually heavy rains triggered floods in this low-lying region, local officials said Monday.

State media in military-ruled Myanmar have made little mention of the floods, but local officials and residents said that at least 18 villages are under water.

About 10,000 homes have been hit by the floods, according to local officials and residents.

Comment on this SOTT Focus

---

Dean was 3rd-most intense hurricane to make landfall

John Pain
AP
2007-08-21 16:28:00

Hurricane Dean was the third-most intense Atlantic hurricane to make landfall since record keeping began in the 1850s, based on its central atmospheric pressure, forecasters said.

The pressure in a hurricane's eye is often used to compare storms throughout history because in the past, wind gauges were often damaged or destroyed by powerful hurricanes. Now, technology exists to more accurately measure winds, said Jamie Rhome, a hurricane specialist with the National Hurricane Center.

Comment on this SOTT Focus

---

Arctic Ice at All-Time Low

John Roach
National Geographic
2007-08-21 13:20:00

There is less sea ice in the Arctic than ever before recorded, thanks in part to a warm, sunny summer, a climate scientist said today. And the melting season isn't even over.

On Sunday the sea ice extent was measured at 1.93 million square miles (5.01 million square kilometers).

"It's continuing to go down at a rapid pace," said Mark Serreze, a senior scientist at the National Snow and Ice Data Center in Boulder, Colorado.

The previous minimum record - set on September 21, 2005 - was 2.05 million square miles (5.32 million square kilometers).


Comment on this SOTT Focus

---

Ohio: Storms bring evacuations, warnings, lightning, cancellation


Associated Press
2007-08-20 12:34:00

Thunderstorms that hit Ohio on Monday brought flooding, tornado warnings and lightning that apparently struck a 911 center in northwest Ohio.

The 911 center in Defiance County lost use of the equipment that automatically locates where calls are originating. No problems were reported due to the loss of the equipment.

Low-lying roads throughout northwest Ohio were closed because of flooding, including state routes in Defiance, Fulton and Seneca counties.

Toledo officials said some areas received as much as 4 to 5 inches of rain since Saturday.


Comment on this SOTT Focus

---

UK: Kent storms lead to major disruption


BBC
2007-08-21 12:29:00

Overnight storms led to flooding in Kent, road closures, and major railway disruption for commuters during the morning rush hour.

Kent fire crews received more than 70 calls after the floods. In Canterbury, the council delivered sandbags to 30 homes and pumped water from a car park.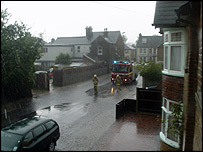 ©Unknown
Kent fire crews received more than 70 calls after the downpours



Southeastern railway services were hit by cancellations after lightning hit a signal box in the Folkestone area.

And roads were closed in Dover, Hawkinge, and Alkham, Kent Police said.


Comment on this SOTT Focus

---

New Jersey: Lightning kills matron of honor before wedding


Associated Press
2007-08-20 12:25:00

A woman who was to serve as the matron of honor at her best friend's wedding was struck by lightning and killed during the rehearsal dinner on the eve of the ceremony.

Cindy Osler, 45, had gone outside the restaurant with the best man Friday night to check their car windows when she was hit by a bolt of lightning in this central New Jersey town.


Comment on this SOTT Focus

---
Health & Wellness
---
Staying silent in marital spats a killer for women

Anne Harding
Reuters
2007-08-20 14:13:00

Women who force themselves to stay quiet during marital arguments appear to have a higher risk of death, a new study shows. Depression and irritable bowel syndrome are also more common in these women.


Comment on this SOTT Focus

---

Compound in broccoli could boost immune system, says new study


University of California - Berkeley
2007-08-21 12:59:00

A compound found in broccoli and related vegetables may have more health-boosting tricks up its sleeves, according to a new study led by researchers at the University of California, Berkeley.

Veggie fans can already point to some cancer-fighting properties of 3,3'-diindolylmethane (DIM), a chemical produced from the compound indole-3-carbinol when Brassica vegetables such as broccoli, cabbage and kale are chewed and digested. Animal studies have shown that DIM can actually stop the growth of certain cancer cells.

This new study in mice, published online today (Monday, Aug. 20) in the Journal of Nutritional Biochemistry, shows that DIM may help boost the immune system as well.


Comment on this SOTT Focus

---

Embedded stereotypes: Women really do prefer pink


Reuters
2007-08-21 12:36:00

Boys like blue, girls like pink and there isn't much anybody can do about it, researchers said on Monday in one of the first studies to show scientifically that there are gender-based colour preferences.

Researchers said these differences may have a basis in evolution in which females developed a preference for reddish colours associated with riper fruit and healthier faces.


Comment on this SOTT Focus

---

Paedophiles may have less grey matter. What about similar research of psychopaths?


New Scientist
2007-08-21 12:19:00

Paedophiles may have reduced concentrations of nerve cells in key areas of the brain compared to normal people, according to a study published by German researchers.

The study could have significant legal implications, experts say, because it hints at a direct link between brain development and criminal behaviour.

The causes of paedophilia are not understood and even diagnosis is controversial.


Comment on this SOTT Focus

---

Scientists Identify Brain Regions Where Nicotine Improves Attention, Other Cognitive Skills


Science Daily
2007-08-21 11:09:00

Nicotine administration in humans is known to sharpen attention and to slightly enhance memory. Now scientists, using functional magnetic resonance imaging (MRI), have identified those areas of the brain where nicotine exerts its effects on cognitive skills.

Their findings suggest that nicotine improves attention in smokers by enhancing activation in the posterior cortical and subcortical regions of the brain--areas traditionally associated with visual attention, arousal, and motor activation. This study provides the first evidence that nicotine-induced enhancement of parietal cortex activation is associated with improved attention.

Comment on this SOTT Focus

---

Nicotine Lessens Symptoms Of Depression In Nonsmokers


Science Daily
2007-08-21 11:05:00

Nicotine may improve the symptoms of depression in people who do not smoke, Duke University Medical Center scientists have discovered.

Comment on this SOTT Focus

---
Science & Technology
---
Study: Sun sounds cause the Earth to shake


Science Daily/UPI
2007-08-20 14:22:00

PARIS -- European Space Agency scientists have proved sounds generated deep inside the sun cause the Earth to shake and vibrate.

Comment on this SOTT Focus

---

Sea floor off western Canada may explain how people came to the Americas

Randy Boswell
CanWest
2007-08-21 14:04:00

In a Canadian archeological project that could revolutionize understanding of when and how humans first reached the New World, federal researchers in B.C. have begun probing an underwater site off the Queen Charlotte Islands for traces of a possible prehistoric camp on the shores of an ancient lake long since submerged by the Pacific Ocean.

The landmark investigation, led by Parks Canada scientist Daryl Fedje, is seeking evidence to support a contentious new theory about the peopling of the Americas that is gradually gaining support in scholarly circles. It holds that ancient Asian seafarers, drawn on by food-rich kelp beds ringing the Pacific coasts of present-day Russia, Alaska and British Columbia, began populating this hemisphere thousands of years before the migration of Siberian big-game hunters -- who are known to have travelled across the dried up Bering Strait and down an ice-free corridor east of the Rockies as the last glaciers began retreating about 13,000 years ago.


Comment on this SOTT Focus

---

Was the brightest supernova the birth of a quark star?


New Scientist
2007-08-21 13:14:00

The breakdown of matter into its tiniest quark components in a star's core may have triggered the brightest supernova ever seen, a controversial new study says. If correct, this would be the first time anyone has seen the birth of an exotic object called a quark star.

On 18 September 2006, astronomers observed the record-breaking supernova, called 2006gy, and were shocked to find that it was intrinsically about 100 times brighter than typical stellar explosions.


Comment on this SOTT Focus

---

After 4.5 Billion Years, Sunshine Finally Figured Out

Andrea Thompson
Space.com
2007-08-21 13:06:00

A giant underground experiment has given researchers their first glimpse into the heart of the sun and the subatomic particles that shine down on Earth everyday.

Scientists have long theorized how these particles, called neutrinos, are formed in the solar inferno, but direct proof has been hard to come by. Neutrinos can give scientists a priceless glimpse into the inner workings of the sun because they arrive on Earth virtually unchanged from when they left the sun's interior.

Princeton researchers, working at the underground Gran Sasso National Laboratory in Italy, have made the first real-time observations of low-energy solar neutrinos, fundamental particles that are created by the roiling nuclear reactions inside the sun and that stream in vast numbers from the sun's core.


Comment on this SOTT Focus

---

Polar Ice Clouds May Be Climate Change Symptom


Science Daily
2007-08-20 00:30:00

As the late summer sun sets in the Arctic, bands of wispy, luminescent clouds shine against the deep blue of the northern sky.

To the casual observer, they may simply be a curiosity, dismissed as the waning light of the midnight sun. But to scientists, these noctilucent ice clouds could be an upper-atmospheric symptom of a changing climate.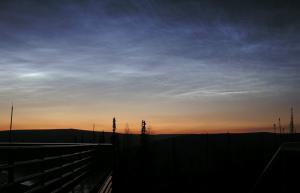 ©Richard Collins, UAF Geophysical Institute
Noctilucent clouds shine in the dark portion of the sky in this image taken from the Poker Flat Research Range in 2005.
Comment on this SOTT Focus
---

Frozen Remains Thought to Be WW2 Airman

By GARANCE BURKE
Associated Press
2007-08-20 23:26:00

FRESNO, Calif. - Mountain hikers have discovered remains believed to be those of a missing World War II airman resting atop a glacier not far from where an aviation cadet's body was found two years ago, authorities said Monday.

Comment on this SOTT Focus

---
Our Haunted Planet
---
UFO spotted over Exmouth


Devon 24
2007-08-17 14:40:00

NEWLY-published Ministry of Defence records have revealed a UFO sighting over Exmouth.

According to reports released under the Freedom of Information Act, an unidentified object was recorded over the town on July 18, 2001.

Comment on this SOTT Focus

---

UFOs over Hackney


Hackney Gazette
2007-08-15 14:27:00

RANDOM fireballs lighting up the skies of Stamford Hill were one of 97 unexplained mysteries that occurred in the UK last year.

Comment on this SOTT Focus

---
Don't Panic! Lighten Up!
---
Catholic Priest on Fox News suggests 'Allah' is god of terrorism

David Edwards and Muriel Kane
Raw Story
2007-08-21 17:28:00

Fox News reported Monday that a Roman Catholic bishop in the Netherlands has suggested that Christians start referring to "God" as Allah as a way of bridging the cultural divide. Fox then invited Father Jonathan Morris, a Catholic priest, and Imam Shamsi Ali of the Jamaica Muslim Center to debate this proposal.

Comment on this SOTT Focus

---

Les' bizarre record

Blythe Seinor
thedaily.com.au
2007-08-21 17:05:00

He spent 15 years, from 1983 to 1998, typing out all of the numbers from one to one million (in letters not numerals), simply because he "wanted something to do."

It's official, Les Stewart has done something very bizarre.

In fact, he has done something so strange that nine years after the Mudjimba resident finished doing it, he is still getting notoriety.

Comment on this SOTT Focus

---

Blind woman tees off, hits Hole-In-One


CBS/AP
2007-08-20 16:41:00

LEHIGHTON, Pa. - Sheila Drummond didn't need to see her hole-in-one. She heard it.

Drummond, blinded by diabetes 26 years ago, experienced the highlight of her golfing career Sunday, recording an ace on the 144-yard, par-3 fourth hole at Mahoning Valley Country Club.

Playing with her husband and coach, Keith, and two friends in a steady rain, the 53-year-old Drummond hit a driver on the hole. The shot cleared a water hazard, flew between traps and landed on the green, where it hit the flagstick before dropping into the hole.

Comment on this SOTT Focus

---

Man swaps rocket launcher for trainers


Ananova
2007-08-21 12:23:00

Police who launched a gun amnesty in Florida were shocked when a man handed in a surface-to-air rocket launcher.

Under the Kicks for Guns programme, anyone who handed in a weapon was given a pair of trainers, reports Sky News.

One man, who has not been identified, took advantage by exchanging the four-foot-long launcher for a pair of Reeboks for his daughter.


Comment on this SOTT Focus

---

The world's strangest laws

Alex Wade
The Times
2007-08-21 11:59:00

25. It is illegal for a cab in the City of London to carry rabid dogs or corpses.

24. It is illegal to die in the Houses of Parliament.

23. It is an act of treason to place a postage stamp bearing the British monarch upside down.

22. In France, it is forbidden to call a pig Napoleon.

21. Under the UK's Tax Avoidance Schemes Regulations 2006, it is illegal not to tell the taxman anything you don't want him to know, though you don't have to tell him anything you don't mind him knowing.


Comment on this SOTT Focus

---

Man Rides Mule From Minnesota to Wyoming


Associated Press
2007-08-20 23:04:00

GILLETTE, Wyo. - He rode his mule into town looking for work. No, it wasn't the opening scene of a Western movie. It was what Rod Maday did last week, ending a six-week odyssey from his home town of Boy River, Minn. "I've done about 1,500 miles and I've got the saddle sores to prove it," he said.


Comment on this SOTT Focus

---
---

Remember, we need your help to collect information on what is going on in your part of the world!
Send your article suggestions to: sott(at)signs-of-the-times.org

---
Click here to return to the Signs of the Times Archive
Click here for today's Signs Page