---
Sections on today's Signs Page:
---
SOTT Focus
---
Insiders and Outsiders in Washington

Henry See
Signs of the Times
2007-08-15 11:55:00



©Signs of the Times



You have probably heard the terms "insiders" and "ousiders" used in reference to the people in Washington. The insiders are the people who are members of the exclusive think tanks, policy organizations, lobby groups, and other groups that influence and decide policy. The outsiders are those who aren't.

The insiders are also those with connections to important sectors of the economy like the oil and gas industries, the pharmaceutical companies, the major food conglomerates, the media, the secretive Skull & Bones fraternity at Yale that counts among its members both George W. Bush and John Kerry, and long-time politicos who have made a career out of doing the bidding of the aforementioned groups. And then there is the infamous, and, according to the media, non-existent, Israel lobby, the lobby that is so strong you aren't even allowed to talk about it.

Comment on this SOTT Focus

---
Best of the Web
---
"No American President Can Stand Up to Israel"

Paul Craig Roberts
Counterpunch
2007-08-15 16:58:00

"No American President can stand up to Israel."

These words came from feisty Admiral Thomas Moorer, Chief of Naval Operations (1967-1970) and Chairman of the Joint Chiefs of Staff (1970-1974). Moorer was, perhaps, the last independent-minded American military leader.

Admiral Moorer knew what he was talking about. On June 8, 1967, Israel attacked the American intelligence ship, USS Liberty, killing 34 American sailors and wounding 173. The Israelis even strafed the life rafts, machine-gunning the American sailors leaving the stricken ship.

Apparently, the USS Liberty had picked up Israeli communications that revealed Israel's responsibility for the Seven Day War. Even today, history books and the majority of Americans blame the conflict on the Arabs.


Comment on this SOTT Focus

---

A "Slow Motion Train Wreck"

Stephen Lendman
SJ Lendman Blog
2007-08-15 09:46:00

These days, financial/market punditry seems to follow two opposite lines of thinking. It ranges from the predominant view that world economies are growing and sound, problems in them minor and fixable, and current volatility (aka turmoil) is corrective, normal and a healthy reassessing and repricing of risk. Contrarians, on the other hand, believe the sky is falling. Most often, extreme views like these turn out wrong and are best avoided. Things are never that simple and hindsight usually proves only Cassandra was good at forecasting although calling market tops and bottoms wasn't her specialty.

Comment on this SOTT Focus

---
U.S. News
---
Woman says she blacked out during fatal clash with brother

John R. Ellement
The Boston Globe
2007-08-15 15:04:00

Kathy Booth said she became angry when she argued with her brother over a television remote. Booth said she became furious when her brother spurned her advice on how he should raise his children.

She said she became fearful when her brother's hands closed around her throat. And she said she was in a blackout when her brother dropped his makeshift weapon, a large curtain rod, on the floor of their Dorchester home.

"That's when I stabbed him," the 43-year-old said in Suffolk Superior Court yesterday. "He was like staggering. . . . That's when I snapped out of it and realized what I had did. . . . He was lying in a pool of blood, face down."


Comment on this SOTT Focus

---

Guard uses Taser on man holding his newborn infant

JUAN A. LOZANO
AP
2007-08-15 13:19:00

HOUSTON - In a confrontation captured on videotape, a hospital security guard fired a stun gun to stop a defiant father from taking home his newborn, sending both man and child crashing to the floor. Now William Lewis says his baby girl suffers from head trauma because she was dropped.

Comment on this SOTT Focus

---

Mattel recalls millions more toys

Sarah Coffey
Reuters
2007-08-15 03:20:00

Mattel Inc., the largest U.S. toy company, recalled millions more Chinese-made toys on Tuesday due to hazards from small, powerful magnets and lead paint, and warned it may recall additional products as it steps up testing on thousands of toys.


Comment on this SOTT Focus

---

Bush's lethal legacy: more executions

Andrew Gumbel
The Independent
2007-08-15 02:51:00

The US already kills more of its prisoners than almost any other country. Now the White House plans to cut the right of appeal of death row inmates...

The Bush administration is preparing to speed up the executions of criminals who are on death row across the United States, in effect, cutting out several layers of appeals in the federal courts so that prisoners can be "fast-tracked" to their deaths.

Comment on this SOTT Focus

---

Stop the Presses! Sister says "Boycott Simpson's "If I Did It""

Jacob Adelman
Associated Press
2007-08-14 21:47:00

The sister of Nicole Brown Simpson on Tuesday called for a boycott of the O.J. Simpson book "If I Did It" about the slaying of Simpson's ex-wife and her friend Ronald Goldman.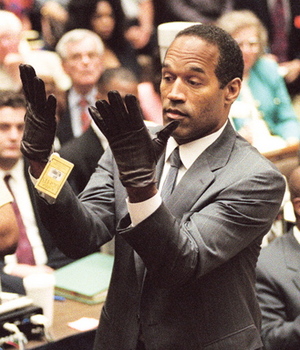 ©AP photo
Comment on this SOTT Focus
---

It's summer recess - do you know where your congressmen are?


wakeupfromyourslumber.com
2007-08-02 17:53:00

You guessed it.

I think we need to start issuing visas for them to come back.


Rep. Keith Ellison, Congress' sole Muslim member, said Wednesday he will return to Israel for a second time, during this month's congressional recess.

Ellison, a freshman Minnesota Democrat, will be traveling to Israel with about 20 other Democratic lawmakers on a trip sponsored by the American Israel Education Foundation. The foundation in an independent, nonprofit charitable organization affiliated with the America Israel Public Affairs Committee, or AIPAC, the pro-Israel lobby.
Comment on this SOTT Focus
---
UK & Euro-Asian News
---
China Launches New Crackdown on Media

Scott McDonald
AP
2007-08-15 17:33:00

China announced Wednesday that it would carry out a wide-ranging crackdown on "false news" and illegal publications ahead of the ruling Communist Party's most important meeting in five years.

The crackdown, to run through mid-October, appears aimed at ratcheting up the Communist Party's already tight media controls to prevent any disruptions that would marring the 17th Party Congress. The party tries to tightly control the media in China and is sensitive to any criticism of its grip on power or questions about its top leaders.

Comment on this SOTT Focus

---

Alleged Russian agent identifies his British recruiter - FSB


RIA Novosti
2007-08-15 14:11:00

Vyacheslav Zharko, a Russian ex-security service officer who admitted earlier working for British intelligence, has identified his MI6 recruiter, the Federal Security Service (FSB) said Wednesday.

In late June, Zharko voluntarily surrendered to Russian authorities, disclosed the names of four British intelligence officers, and revealed locations in Europe where alleged clandestine meetings had taken place, including information regarding the assignments he had been given.

The FSB later launched a criminal investigation into British intelligence officers' operations on Russian territory from 2003 until 2007.


Comment on this SOTT Focus

---

Scaremongering to target UK students: School uniforms made slash-proof


BBC
2007-08-15 14:05:00

Parents concerned about knife crime are getting "slash-proof" school uniforms for their children.

A company is offering to modify blazers and jumpers by lining them with knife-resistant Kevlar.

Bladerunner in Romford, east London, said it has been contacted by the parents of five local pupils about the £130 adaptation.

But the government said stabbings in schools were very rare and accused the firm of scaremongering for profits.


Comment on this SOTT Focus

---

Russia: Police confirm detention of man who put murder video on Internet


Itar-tass
2007-08-15 12:50:00

Russian police have confirmed the detention of a student in Adygeya, suspected of putting footage of the execution of Tajik and Dagestan nationals on the Internet.

"The young man was detained in the course of operation and search actions conducted by agents of the Interior Ministry's department for combating organized crime and terrorism, local organized crime police and the republic's prosecutors," the Interior Ministry's press service told Itar-Tass on Wednesday.


Comment on this SOTT Focus

---

Russia: Lavrov suggests replacing CFE with new arms control system in Europe


Interfax
2007-08-15 12:47:00

Russian Foreign Minister Sergei Lavrov said that a new system of arms control in Europe could now be developed to replace the Conventional Armed Forces in Europe Treaty (CFE).

"After all, since we cannot adapt this old instrument (CFE) to new realities, is it not the time for us to review the present situation and start developing a new arms control system and confidence-building measures?" Lavrov asks in an article titled Containment of Russia: Back to the Future?"


Comment on this SOTT Focus

---

Six Italians shot in Germany in mafia feud

Petra Wischgoll
Reuters
2007-08-15 11:40:00

Six Italian men were shot dead in the German city of Duisburg early on Wednesday in an execution-style killing linked to a mafia feud.

Italian Interior Minister Giuliano Amato said in Rome the shootings appeared to be the latest chapter in a long-running dispute between two mafia clans in the southern region of Calabria, home to the 'Ndrangheta organized crime group.

Comment on this SOTT Focus

---
Around the World
---
India marks 60th anniversary urging war on poverty

Simon Denyer
Reuters
2007-08-15 03:20:00

NEW DELHI - Indian Prime Minister Manmohan Singh, speaking on the 60th anniversary of independence from British rule, said the country needed to work harder to fight poverty, ignorance and disease despite fast economic growth.

Comment on this SOTT Focus

---

Concern mounts over rising UK casualty rate in Afghanistan

Thomas Harding
Telegraph.co.uk
2007-08-15 02:51:00

The casualty rate among front line units fighting in Afghanistan has now surpassed the average suffered by troops in the Second World War, it can be revealed today.

Privately Whitehall sources are admitting that the high casualty rate is becoming a source for concern.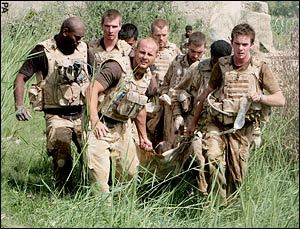 ©PA
Soldiers of the Worcestershire and Sherwood Foresters regiment carry an injured colleague
Comment on this SOTT Focus
---

Musical chairs? Canadian PM Harper seeks new life in reshuffled cabinet


AFP
2007-08-15 02:51:00

Canadian Prime Minister Stephen Harper sought new life for his minority government Tuesday by reshuffling his cabinet, notably replacing his defense chief who was accused of mishandling Canada's military involvement in Afghanistan.

Harper replaced defense minister Gordon O'Connor after a series of blunders regarding the Canadian mission in Afghanistan, including a fracas over their handling of Afghan prisoners, misstatements over the future mission profile and over burials for soldiers killed in the conflict.


Comment on this SOTT Focus

---
Big Brother
---
New airport agents check for danger in fliers' facial expressions

Kaitlin Dirrig
McClatchy Newspapers
2007-08-14 17:43:00

Next time you go to the airport, there may be more eyes on you than you notice.

Specially trained security personnel are watching body language and facial cues of passengers for signs of bad intentions. The watcher could be the attendant who hands you the tray for your laptop or the one standing behind the ticket-checker. Or the one next to the curbside baggage attendant.

Comment on this SOTT Focus

---

Security firms working on devices to spot non-conformists in crowd

Ian Sample
The Guardian
2007-08-09 15:56:00

Counter-terrorism experts have drawn up plans to develop an array of advanced technologies capable of spotting would-be terrorists in a crowd before they have time to strike.

Scientists and engineers have been asked to devise ways of analysing people's behaviour and physiology from afar, in the hope they may reveal clues about their mental state and even their future intentions.

Comment on this SOTT Focus

---

New York Council Seeks New Ban on Smoking by Parents in Cars

Grace Rauh
NY Sun
2007-08-15 17:38:00

Smokers have already been banned from New York bars and restaurants, and soon they could be prohibited from lighting up in cars carrying minors, an idea giving added fuel to critics who say the city has become a nanny state.

A City Council member of Queens who is chairman of the council's Environmental Protection Committee, James Gennaro, said he is planning to introduce the smoking bill next week.

Comment on this SOTT Focus

---

U.S. to Expand Domestic Use Of Spy Satellites

ROBERT BLOCK
Wall Street Jour
2007-08-15 09:55:00

The U.S.'s top intelligence official has greatly expanded the range of federal and local authorities who can get access to information from the nation's vast network of spy satellites in the U.S.

Comment on this SOTT Focus

---
Axis of Evil
---
Sleep Well Tonight. The watchdog (DEBKA) is at the door

Les Blough
Axis of Logic
2007-08-14 15:00:00

On August 12, 2007, a report was published, warning that New York, Los Angeles and Miami were being targeted with a new threat of attack with "radioactive material" by al Qaeda. My family and I didn't pay much attention to the threat until we learned that the threat was discovered by the Israeli-based - "DEBKAfiles" and "Laura Mansfield", Zionists who know all there is to know about al Queda and other Islamist terror organizations.


Comment on this SOTT Focus

---

US gave full backing to Turkish invasion


The Cyprus Weekly
2007-08-15 04:52:00

THE United States gave full blessing to the Turkish invasion of Cyprus, even assuring Turkey that it would "get them a solution involving one third of the island.''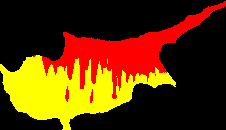 ©n/a



This cynical US involvement is revealed in the latest batch of secret official State Department documents released for publication under the 30-year rule.

Comment on this SOTT Focus

---

Cold war rhetoric! US should press ahead with missile shield: ex-envoy


AFP
2007-08-15 03:30:00

The United States should press ahead with the deployment of missile defenses at sites in eastern Europe despite Russia's objections and its offer of an alternate site, a former top US envoy said Tuesday.

Ambassador Robert Joseph, former assistant secretary of state for arms control, said Russia does not share the US view of the Iranian missile threat and is seeking to derail US negotiations on the sites in Poland and the Czech Republic.

Comment on this SOTT Focus

---

US to label Iran's Revolutionary Guard Corps as "terrorist"

Robin Wright
Washington Post
2007-08-15 22:43:00

The United States has decided to designate Iran's Revolutionary Guard Corps, the country's 125,000-strong elite military branch, as a "specially designated global terrorist," according to U.S. officials, a move that allows Washington to target the group's business operations and finances.

The Bush administration has chosen to move against the Revolutionary Guard Corps because of what U.S. officials have described as its growing involvement in Iraq and Afghanistan as well as its support for extremists throughout the Middle East, the sources said. The decision follows congressional pressure on the administration to toughen its stance against Tehran, as well as U.S. frustration with the ineffectiveness of U.N. resolutions against Iran's nuclear program, officials said.


Comment on this SOTT Focus

---

Netanyahu Sweeps Israel's Likud Race


Associated Press
2007-08-14 22:21:00

JERUSALEM - Benjamin Netanyahu easily defeated a radical Jewish settler in the race to lead Israel's hardline Likud Party on Tuesday, a party official said, boosting his ambitions to reclaim the country's premiership.


Comment on this SOTT Focus

---

US to ink 30 billion dollar arms deal with Israel

P. Parameswaran
AFP
2007-08-14 21:19:00

WASHINGTON - The United States will sign a pact this week providing 30 billion dollars in military aid to Israel over a decade, the State Department said Tuesday.


Comment on this SOTT Focus

---
Middle East Madness
---
American occupation army detaining about 750 Iraqi children


HAQ
2007-08-15 14:56:00



Military officials said that the American occupation army arrested 750 children, aged between 11 to 17 years in its prisons in Iraq.


Comment on this SOTT Focus

---

A Man-Made Ruination: Can You Hear the Cries from Gaza?

Sonja Karkar
Counterpunch
2007-08-15 14:43:00

No one seems to hear the cries from Gaza enough to act, despite the reports that talk about imminent economic collapse, dangerous food shortages, total aid dependency and impending humanitarian disaster. Neither the cries nor the reports appear in the headlines or news alerts in our mainstream media. And, while the statistics make shocking reading when they do emerge, it is the cries that we should be hearing because they come from people like us--real flesh and blood people who bleed, feel pain and grieve. They are the cries that give rise to the statistics, the cries of Palestinians no less human and no less vulnerable than any one of us would be as prisoners of Israel's merciless occupation.


Comment on this SOTT Focus

---

Israeli raids in Gaza Strip leave six dead, 28 wounded, 100 kidnapped


AFP
2007-08-15 12:32:00

Six Palestinians were killed in the Gaza Strip on Tuesday as the Israeli military carried out its latest incursion into the territory controlled by Hamas, sources said. The Israeli Army claimed four of those killed were Hamas fighters. Overall 28 people were wounded as a result of the fighting in the area, medics said.

Comment on this SOTT Focus

---

Manipulation Alert! U.S. may soon label Iran Guard "terrorist"

Sue Pleming
Reuters
2007-08-15 11:08:00

The United States may soon designate Iran's Revolutionary Guard Corps a foreign terrorist organization in a hard-line diplomatic move that will target the finances of the group, U.S. officials said on Wednesday.

The designation, which was initially reported by The New York Times and The Washington Post, would be

the first time the United States has placed the armed forces of any sovereign government on its list of terrorist organizations.



Comment on this SOTT Focus

---

US Blames Iran for Casualties from Its Own Attacks

Gareth Porter
Inter Press Service
2007-08-15 11:18:00

When a top U.S. commander in Iraq reported last week that attacks by Shi'ite militias with links to Iran had risen to 73 percent of all July attacks that had killed or wounded U.S. forces in Baghdad, he claimed it was because of an effort by Iran to oust the United States from Iraq, referring to "intelligence reports" of a "surge" in Iranian assistance.

Comment on this SOTT Focus

---

Iraq bombings "Believedtobealqaeda©" - US

Paul Tait
Reuters
2007-08-15 11:21:00

The U.S. military said on Wednesday al Qaeda was the "prime suspect" in suicide bomb attacks on a minority sect that killed 200 people in northwestern Iraq.

Comment on this SOTT Focus

---
The Loan Gunmen
---
Prices for key foods are rising sharply

Kevin G. Hall
McClatchy Newspapers
2007-08-14 17:28:00

The Labor Department's most recent inflation data showed that U.S. food prices rose by 4.2 percent for the 12 months ending in July, but a deeper look at the numbers reveals that the price of milk, eggs and other essentials in the American diet are actually rising by double digits.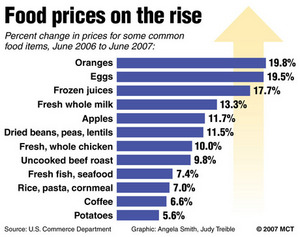 ©MCT



Already stung by a two-year rise in gasoline prices, American consumers now face sharply higher prices for foods they can't do without. This little-known fact may go a long way to explaining why, despite healthy job statistics, Americans remain glum about the economy.

Comment on this SOTT Focus

---

Existing Home Sales Fall in 41 States

Martin Crutsinger
AP
2007-08-15 17:18:00

Sales of existing homes fell in 41 states during the April-June quarter while home prices were down in one-third of the metropolitan areas surveyed, a real estate trade group reported Wednesday.

The new figures from the National Association of Realtors underscored the severity of the current housing slump, the worst downturn in 16 years.

Comment on this SOTT Focus

---

Nasdaq Gives High Rollers A Market Free Of Regulation

David Cho
Washington Post
2007-08-15 15:32:00

Nasdaq is set to launch tomorrow what its executives are calling one of the most significant developments on Wall Street in decades -- a private stock market for super-wealthy investors.

Minimum requirement for traders: $100 million in assets.

Any private firm can list on Nasdaq's new platform, which is called the Portal Market, and raise money by selling stock to an elite group of shareholders. These companies would remain private and not have to make public their financial statements or submit to federal regulation, such as the Sarbanes-Oxley corporate accountability law.

Comment on this SOTT Focus

---

Flashback: Goldman Sachs New Private Stock Exchange: Minimum $100 Million Investments Only

RANDALL SMITH
Wall Street Journal
2007-05-25 06:08:00

Goldman Sachs Group Inc. ranks as the most profitable securities firm on Wall Street -- reflecting its mastery of trading on the world's public markets.

Now Goldman is turning that franchise on its head, creating its own private system to trade the stocks of companies that don't want the scrutiny and regulatory burdens of going public.


Comment on this SOTT Focus

---

Hedge funds prepare for mass redemptions

James Mackintosh
Financial Times
2007-08-14 15:27:00

For anyone worried hedge funds could spark another market crisis, Wednesday is a red letter day: the final chance for investors to put in demands for their money back by the end of September at many funds using standard redemption terms needing 45 days' notice.

By Thursday, hedge funds with these terms will know exactly how much cash they must find to repay shareholders; cash they are likely to find by selling their investments. Large-scale redemptions may prompt big sell-offs; something BNP Paribas analysts say could cause "irrational" markets.

Comment on this SOTT Focus

---

Largest U.S. Mortgage Lender Bankruptcy a Possibility

Jonathan Stempel
Reuters
2007-08-15 10:41:00

Countrywide Financial Corp shares fell as much as 9.2 percent on Wednesday after the largest U.S. mortgage lender was downgraded to "sell" from "buy" by a Merrill Lynch & Co. analyst, who said bankruptcy may be possible if liquidity worsens.

The downgrade by analyst Kenneth Bruce came a day after Calabasas, California-based Countrywide said foreclosures and mortgage delinquencies in July had risen to their highest levels since at least early 2002. That helped send Countrywide shares down 8.1 percent.

"If enough financial pressure is placed on Countrywide, or if the market loses confidence in its ability to function properly, then the model can break, leading to an effective insolvency," Bruce wrote, according to a person who has seen the report. "If liquidations occur in a weak market, then it is possible for Countrywide to go bankrupt."

Comment on this SOTT Focus

---
The Living Planet
---
Tropical Storm Erin Heads for Texas

Lynn Brezosky
AP
2007-08-15 17:22:00

Tropical Storm Erin formed Wednesday in the Gulf of Mexico and headed toward Texas, threatening to bring downpours to a state that already has had one of its rainiest summers on record.

Gov. Rick Perry ordered emergency vehicles and personnel, including National Guard troops, to the Harlingen and Corpus Christi areas.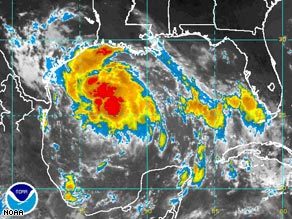 ©NOAA
NOAA satellite imagery shows Tropical Storm Erin intensifying Wednesday morning in the Gulf of Mexico.



"Because storms have saturated much of our state this summer, many communities in this storm's projected path are at high risk of dangerous flash flooding," Perry said in a statement.

Comment on this SOTT Focus

---

Southern California Long Overdue for Quake, Experts Say

Sara B. McPherson
National Geographic
2007-08-15 15:16:00

It's only a matter of time before a massive earthquake shakes Southern California to its core, scientists say.

Though dormant for more than 300 years, the southern end of the San Andreas Fault is long overdue for a giant upheaval, according to experts.

And the results of such a quake would be devastating.


"A large earthquake would likely kill thousands and cause billions of dollars in damages," said Lucy Jones, a seismologist with the U.S. Geological Survey.


Comment on this SOTT Focus

---

Sixty feared dead in landslide in Indian Himalayas


Reuters
2007-08-15 14:22:00

Around 60 people are thought to have died in the Indian Himalayas after a cloudburst caused a landslide that buried an entire village, officials said on Wednesday.

The army has been called in to look for bodies after Tuesday night's cloudburst in Dharla village in the northern state of Himachal Pradesh. But heavy rain was hampering rescue work.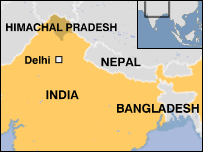 ©BBC
Comment on this SOTT Focus
---

Not so "mindless" after all: Ants tend to gravitate to what they do best, researchers show

HENRY FOUNTAIN
The New York Times
2007-08-15 12:38:00

The remarkable ability of ants and other social insects to divide the work in a colony is a result of many factors: genes, age, social interactions, even size or other physical attributes.

But might individual experience be involved as well? Might those who turn out to be good at a task end up specializing in that task, and those that aren't go on to something else?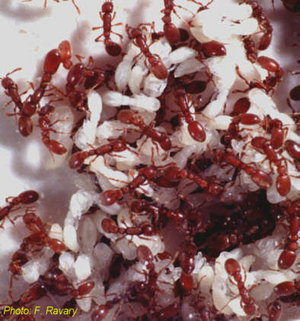 ©F. Ravary
Cerapachys biroi



These are questions that Fabien Ravary and Emmanuel Lecoutey of the University of Paris-North in Villetaneuse, France, and colleagues sought to answer. To do so, they chose an ant, Cerapachys biroi, that allowed them to focus on experience to the exclusion of everything else. These ants produce a new generation of workers all at once, so they are of precisely the same age and size and are raised under the same conditions.


Comment on this SOTT Focus

---

Firms warned offsetting CO2 emissions does "more harm than good"


Business Green Blog
2007-08-15 09:34:00

A leading scientist with the Tyndall Centre for Climate Change Research has warned that "doing nothing is better than offsetting" on the grounds that there is a serious risk that the practice is leading to increased emissions.

Comment on this SOTT Focus

---

Deadly heat wave settles over South of the US

BETH RUCKER
AP
2007-08-15 02:51:00

A heat wave continued to bake parts of the South on Tuesday, raising the number of heat-linked deaths in Tennessee to at least five and buckling roads in Mississippi.

The temperature in Memphis hit at least 100 degrees again Tuesday, the fifth consecutive day of triple-digit highs, as hot air blanketed the south-central portion of the nation. Monday's top reading in the city was 105.

Comment on this SOTT Focus

---
Health & Wellness
---
Health experts continue to investigate mystery bug bites

Kevin Roy
abc7chicago.com
2007-08-14 17:14:00

Health experts are still trying to identify what's behind a bug invasion that's left hundreds of people with itchy, red welts. It's usually just a nuisance, but ABC7's Kevin Roy found out Tuesday the bites can be serious.

When ABC7 first reported this story Monday night, doctors said there were no other symptoms, except for the aggravating itching that comes from those ugly red spots. But ABC7 talked to one man Tuesday whose case was so severe he was hospitalized and says he has never been that sick before.

Comment on this SOTT Focus

---

Researchers find brain's 'ordering centre'


McGill University
2007-08-15 15:12:00

Researchers at McGill University's Montreal Neurological Institute (MNI) have pinpointed the previously unknown part of the human brain responsible for perceiving and storing ordered visual information. This capacity is fundamental to high-level planning and is unique to humans and other primates like monkeys and chimpanzees, said study co-author Dr. Michael Petrides, director of the MNI's Neuropsychology/Cognitive Neuroscience Unit.

"Our capacity to plan and manipulate information in the mind is dependent on our ability to take in the precise order of things." continued Petrides. "Dogs and cats and rats and squirrels have a lot of memory capacity, but their brains probably do not have the ability to capture the precise order of sequences of items. Approximate order is perceived based on salient features such as the stronger impression of the most recently seen item."


Comment on this SOTT Focus

---

Toddlers are capable of introspection


UC Davis
2007-08-15 15:08:00

Preschoolers are more introspective than we give them credit for, according to new research by Simona Ghetti, assistant professor of psychology at UC Davis.

Ghetti and her co-investigator, Kristen Lyons, a graduate student in psychology at UC Davis, will present their findings Friday morning, Aug. 17, at the annual meeting of the American Psychological Association in San Francisco.

Scientists have demonstrated that dolphins, monkeys and even rats can engage in some form of "metacognition," or an awareness of their own thought processes. But developmental psychologists have assumed that human children do not develop this capability before about age 5.


Comment on this SOTT Focus

---

New review suggests caution on drugs to raise 'good' cholesterol


Center for the Advancement of Health
2007-08-15 14:22:00

With 40 percent of all heart attacks and related cardiovascular problems occurring in people who have low levels of so-called "good" cholesterol, researchers have long sought medications to increase the amount of this type of cholesterol in the body's circulation.

But a new review of 31 randomized controlled trials published in the Journal of the American Medical Association suggests that so far, only modest evidence supports the use of most medications to raise levels of high-density lipoprotein (HDL) - good cholesterol. Some are even harmful.

The authors concluded that while efforts to lower low-density lipoprotein (LDL or "bad cholesterol") "have consistently reduced cardiovascular disease risk, HDL-based approaches are much more complex and sometimes disappointing." As a result, "the primary focus should be on LDL," said review co-author Mehdi Shishehbor, D.O., of the Cleveland Clinic.


Comment on this SOTT Focus

---

Why we are unable to distinguish faces of other races (and sometimes our own)


Association for Psychological Science
2007-08-15 14:16:00

There's a troubling psychological phenomenon that just about everyone has experienced but few will admit to; having difficulty distinguishing between people of different racial groups.

This isn't merely a nod to the denigrating expression "they all look the same." Indeed, the "cross-race effect" is one of the most well replicated findings in psychological research and can lead to embarrassment, social castigation, or the disturbingly common occurrence of eye-witness misidentifications.

Although a potentially charged experience, the causes of the cross-race effect are unclear. In one camp, psychologists argue that in a society where de facto segregation is the norm, people often don't have much practice with individuals of other racial groups and are thus less capable of recognizing distinguishing features.


Comment on this SOTT Focus

---

About 110 people get infected with AIDS in Russia daily


Itar-tass
2007-08-15 12:54:00

About 110 people get infected with AIDS in Russia daily. At present, only 362,000 AIDS-infected people are officially registered, and according to forecasts of specialists, at least 400,000 people will be infected with AIDS by the yearend.

Director of the Russian Healthcare Foundation Dmitry Golayev cited at a press conference this statistics of the Ministry of Health and Social Development on Wednesday. Meanwhile, he noted that the official statistics lags behind the real figures about 2.5 times, so that about one million people will be infected with AIDS by the yearend. Golayev noted the importance of implementing the national project for AIDS prevention and treatment. Under the project in 2007 about 30,000 infected people will get necessary medicines, and some of them are prisoners. About 20 million people take AIDS tests every year. "The earlier the treatment will begin, the higher chances are to live a full life," Golayev pointed out.


Comment on this SOTT Focus

---
Science & Technology
---
Millenniums-old footprint found in Israel


RIA Novosti
2007-08-15 14:10:00

Israeli archaeologists have discovered a footprint possibly made by the sandal of a Roman legionnaire in the ruins of the ancient town of Sussita, in northern Israel, the Haaretz newspaper said Wednesday.

The hobnailed sandal might have belonged either to someone involved in building works or to a Roman soldier, the scientists from Haifa University said.


Comment on this SOTT Focus

---

Puzzle of Hot Young Stars Solved

Dave Mosher
Space.com
2007-08-15 13:55:00

Most newborn stars are gluttons, feeding on afterbirth of dust and gas long after igniting.

Although this accreting activity doubles stellar surface temperatures by burning up the material, it mysteriously softens the emission of high-energy X-rays.

"Accreting stars have three times less X-ray emission than non-accreting stars, which seems unusual," said Kevin Briggs, an astrophysicist at the Swiss Federal Institute of Technology in Zurich, Switzerland.

Now Briggs and several teams of researchers have discovered why some stars' X-ray profiles are so thin: The nebulous surroundings of a young star absorb the extra energy produced by falling into it.


Comment on this SOTT Focus

---

Are we living in a computer simulation?

JOHN TIERNEY
New York Times
2007-08-15 12:35:00

Until I talked to Nick Bostrom, a philosopher at Oxford University, it never occurred to me that our universe might be somebody else's hobby. I hadn't imagined that the omniscient, omnipotent creator of the heavens and earth could be an advanced version of a guy who spends his weekends building model railroads or overseeing video-game worlds like the Sims.

But now it seems quite possible. In fact, if you accept a pretty reasonable assumption of Dr. Bostrom's, it is almost a mathematical certainty that we are living in someone else's computer simulation.

Comment on this SOTT Focus

---

Comet May Have Exploded Over North America 13,000 Years Ago: Caused wooly mammoth extinction, global cooling and end of early human Clovis culture

Cheryl Dybas
National Science Foundation
2007-08-14 03:54:00

New scientific findings suggest that a large comet may have exploded over North America 12,900 years ago, explaining riddles that scientists have wrestled with for decades, including an abrupt cooling of much of the planet and the extinction of large mammals.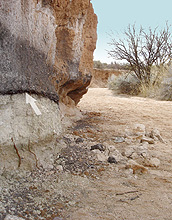 ©Allen West, UCSB
A "black mat" of algal growth in Arizona marks a line of extinction at 12,900 years ago; Clovis points and mammoth skeletons were found at the line but not above it.
Comment on this SOTT Focus
---
Our Haunted Planet
---
Throwing light on a UK mystery

Ed Casson, Maghull and Aintree Star
icseftonandwestlancs
2007-08-15 15:54:00

Strange lights are being seen across Liverpool, from Crosby to Kirkby, from Speke to Seaforth, and several readers have even provided me with photographic proof of these mysterious luminous entities.

On Monday 6 August at around 7.30pm, a woman visiting a relative at Broadgreen Hospital was astounded to see a ball of light hovering less than 100 yards from the hospital main entrance.

'I thought it was a flare at first,' says the witness, 'but could plainly see no parachute. I took two pictures of the light with my phone camera, but it only came out on one. I didn't see it move off or vanish, I just looked back and saw it had gone.'


Comment on this SOTT Focus

---

Meteor Flash Lights Up Sky - California


KLTV7
2007-08-13 13:32:00

"It was big... It was huge in the sky, " Cynthia Costello says.

Cynthia Costello is no stranger to meteor showers in shingle springs this time of year... But nothing prepared her for what she saw overnight.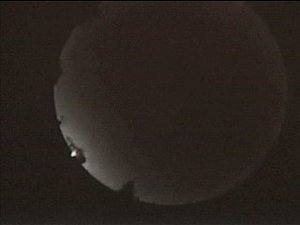 ©KLTV7
Comment on this SOTT Focus
---
Don't Panic! Lighten Up!
---
Viking ship arrives in Ireland


AFP
2007-08-15 12:57:00

A reconstructed 11th century Viking longship has arrived in the Irish capital Dublin after 44 days at sea and with only sails and oars as power.

The Havhingsten fra Glendalough (The Sea Stallion from Glendalough) is the largest Viking warship ever rebuilt and its 65 crew were welcomed by a large crowd when they disembarked at Custom House quay in central Dublin.

Its sedate arrival up the River Liffey was shown live on the Internet and Irish state television.


Comment on this SOTT Focus

---

Monkey apparently picks lock, escapes again


AP
2007-08-15 03:00:00

A monkey that freed himself two weeks ago from a Mississippi zoo has escaped again, zoo officials said. Tupelo Buffalo Park and Zoo Manager Kirk Nemecheck and other employees noticed the white-faced capuchin's cage open and lock on the ground around 8:30 a.m. Monday.

Oliver and another capuchin named Baby were found wandering nearby. Workers easily captured Baby, but Oliver fled the park headed in the direction of the Tupelo Country Club, Nemecheck said.

Comment on this SOTT Focus

---

Man Pays Big Tax Bill in Coins, $1 Bills


Associated Press
2007-08-14 21:59:00

MUNCIE, Ind. - Cary Malchow was so upset by his property tax bill he decided to make a scene by paying it _ all $12,656.07 _ with bags of change and $1 bills.


Comment on this SOTT Focus

---
---

Remember, we need your help to collect information on what is going on in your part of the world!
Send your article suggestions to: sott(at)signs-of-the-times.org

---
Click here to return to the Signs of the Times Archive
Click here for today's Signs Page