---
Sections on today's Signs Page:
---
SOTT Focus
---
No new articles.
Best of the Web
---
Reviewing Marjorie Cohn's "Cowboy Republic"

Stephen Lendman
SJ Lendman Blog
2007-08-09 10:03:00

Marjorie Cohn is a distinguished law professor at Thomas Jefferson School of Law in San Diego where she's taught since 1991 and is the current president of the National Lawyers Guild. She's also been a criminal defense attorney at the trial and appellate levels, is an author, and has written many articles for professional journals, other publications, and for noted web sites such as Global Research, ZNet, CounterPunch, AfterDowning Street, Common Dreams, AlterNet and others. Her long record of achievements, distinctions and awards is broad and varied for her teaching, writing and her work as a lawyer and activist for peace, social and economic justice.

Cohn's latest book just published, and subject of this review, is titled "Cowboy Republic: Six Ways the Bush Gang Has Defied the Law." It provides a thorough, impressive and incisive account of the most important ways the Bush administration defied, defiled and weakened the rule of law and by so doing hurtled the nation toward tyranny. This book is an essential guide to their lawless record, its threat to the nation and world, and the desperate need to confront it, challenge it and remove it from office before it's too late. The stakes couldn't be greater - the fate of the republic hangs by a thread as well as all humanity if people of conscience fail to act and swiftly. Cohn's book lays out the problem clearly. The rest is up to us.

Comment on this SOTT Focus

---

Uncle Sam, Your Banker Will See You Now

Paul Craig Roberts
ICH
2007-08-09 09:14:00

Early this morning China let the idiots in Washington, and on Wall Street, know that it has them by the short hairs. Two senior spokesmen for the Chinese government observed that China's considerable holdings of US dollars and Treasury bonds "contributes a great deal to maintaining the position of the dollar as a reserve currency."

Should the US proceed with sanctions intended to cause the Chinese currency to appreciate, "the Chinese central bank will be forced to sell dollars, which might lead to a mass depreciation of the dollar."

If Western financial markets are sufficiently intelligent to comprehend the message, US interest rates will rise regardless of any further action by China. At this point, China does not need to sell a single bond. In an instant, China has made it clear that US interest rates depend on China, not on the Federal Reserve.

Comment on this SOTT Focus

---
U.S. News
---
Long Line of Chickenhawks

Cindy Sheehan
Znet
2007-08-09 12:49:00

An anti-war activist at a town hall meeting in Iowa recently asked Mitt Romney why not ONE of his five sons served the USA in the military. The woman's brother had been in Iraq and she understandably would have liked to know if the Romney family was so supportive of BushCo's war of terror why didn't they support it with their own flesh and blood.

Comment on this SOTT Focus

---

WSJ Online: Snoop Nation is All Good

Kurt Nimmo
Kurtnimmo.com
2007-08-09 07:38:00

Now that Rupert Murdoch has snarfed up the Wall Street Journal for a cool five billion, we can only hope the newspaper will go the way of the brontosaurus, although it will likely end up closer to the New York Post. In the meantime, we can expect more of the same from the Journal, that is to say more neocon nonsense from its "editorial" staff.

Comment on this SOTT Focus

---

Shelters take many vets of Iraq, Afghan wars

By Anna Badkhen
The New York Times
2007-08-09 00:24:00



Also housing those from earlier eras



NORTHAMPTON -- After Kevin returned from Iraq, he spent most nights lying awake in his Army barracks in Hawaii, clutching a 9mm handgun under his pillow, bracing for an attack that never came.

His fits of sleep brought nightmares of the wounded and dying troops whom Kevin, a combat medic, had treated over 16 months of suicide attacks and roadside bombings. He kept thinking about an attack that killed 13 of his comrades. He hated himself for having survived.


Comment on this SOTT Focus

---
UK & Euro-Asian News
---
Abolish all prisons, says Oaten

Innes Bowen, Producer, BBC Radio 4's Hecklers
BBC News
2007-08-09 07:32:00



One of the advantages of quitting politics is that you get a chance to say what you really think.



When Mark Oaten was the Liberal Democrats' home affairs spokesman his every utterance was pored over for signs his party was going "soft" on crime.

Even a relatively modest proposal, such as sending young offenders on driving courses, was seized on by his political opponents, who caricatured it as "go-karting for yobs".

Comment on this SOTT Focus

---

'New era' as Sarkozy to meet Bush in Kennebunkport


AFP
2007-08-09 03:33:00

French President Nicolas Sarkozy, whose election in May put Washington-Paris relations on the mend, will break from his US vacation to meet with President George W. Bush on Saturday, the White House said.

White House spokesman Tony Snow said Wednesday the private meeting between the two at the Bush family's summer home in Kennebunkport, Maine could mark a "new era" in the two countries' relationship.


Comment on this SOTT Focus

---

Going to plan! UK suspects third case of foot and mouth

Sylvia Westall and Adrian Croft
Reuters
2007-08-09 03:06:00

Britain said on Wednesday a third suspected outbreak of foot and mouth disease had been found in southern England, but a ban on sending animals to slaughter was lifted in most of the country.

The European Union decided after an emergency meeting of veterinary experts in Brussels to maintain a ban on all British fresh meat, milk and live animal exports because of the foot and mouth outbreak. They will review the ban again on August 23.


Comment on this SOTT Focus

---
Around the World
---
Russian, US pilots meet near Guam


BBC News
2007-08-09 16:21:00

Russian bombers have flown to the US island of Guam in the Pacific in a surprise manoeuvre reminiscent of the Cold War era.

Two Tu-95 turboprops flew this week to Guam, home to a big US military base, Russian Maj Gen Pavel Androsov said.

They "exchanged smiles" with US pilots who scrambled to track them, he added.


©BBC News
The Tu-95 pilots exchanged smiles with their US counterparts.
Comment on this SOTT Focus
---

CIA Skullduggery in Uruguay? ... The Case of the Poisoned Wine

Translated By Douglas Myles Rasmussen
Chasque Uruguay
2007-08-09 03:07:00


"The objective would have been to prevent the toppling of a CIA political operative, President Aparicio Méndez, since in 1978, negotiations were being held to replace him."
Comment on this SOTT Focus
---

Australia: Invasion will stand condemned

Richard Woolcott
The Age (Australia)
2007-08-09 02:06:00

THREE years ago tomorrow a group of 43 prominent Australians produced a widely publicised critique of the Howard Government's decision to commit Australian forces to join the American invasion of Iraq. The criticism was based on the Government's misjudgement of the perspicacity of the Bush Administration and of the false contention that Iraq possessed weapons of mass destruction.

Comment on this SOTT Focus

---

Casting the blame! British Criticize U.S. Air Attacks in Afghan Region

CARLOTTA GALL
The New York Times
2007-08-09 02:06:00

SANGIN, Afghanistan - A senior British commander in southern Afghanistan said in recent weeks that he had asked that American Special Forces leave his area of operations because the high level of civilian casualties they had caused was making it difficult to win over local people.

Comment on this SOTT Focus

---

Mauritania criminalizes slavery


AFP
2007-08-09 02:03:00

Mauritania's national assembly late Wednesday adopted a law criminalizing slavery for the first time.

The practice has persisted in certain parts of the north African country despite its official abolition in 1981.


Comment on this SOTT Focus

---

Brazen Burglary at French museum

Maia de la Baume
Museum News and Headlines
2007-08-08 21:14:00

Five armed and masked thieves walked into a museum in Nice, France, while it was open on Sunday afternoon and stole two Impressionist paintings and two canvases by Jan Brueghel the Elder, the police said Monday.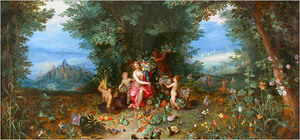 ©Musée des Beaux Arts, Nice
Stolen from the Jules-Chéret Fine Arts Museum in Nice: "Allegory of Earth" by Jan Brueghel the Elder.
Comment on this SOTT Focus
---
Big Brother
---
Security firms working on devices to spot non-conformists in crowd

Ian Sample
The Guardian
2007-08-09 15:56:00

Counter-terrorism experts have drawn up plans to develop an array of advanced technologies capable of spotting would-be terrorists in a crowd before they have time to strike.

Scientists and engineers have been asked to devise ways of analysing people's behaviour and physiology from afar, in the hope they may reveal clues about their mental state and even their future intentions.

Comment on this SOTT Focus

---

AT&T censors Pearl Jam anti-Bush lyrics from webcast

Jon Van
Chicago Tribune
2007-08-09 15:27:00

A live Internet broadcast of Pearl Jam's performance at Chicago's Lollapalooza music festival Sunday went off without a hitch -- until singer Eddie Vedder criticized President Bush.

Lyrics critical of the president didn't make it past editors of the show's Webcast, the band complained Wednesday on its Web site.

The performance, sponsored by AT&T Inc. and carried on AT&T's "Blue Room" site, omitted the lyrics "George Bush, leave this world alone" and "George Bush, find yourself another home" as part of a version of the song "Daughter," according to the Pearl Jam Web site.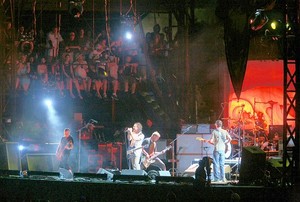 ©Chicago Tribune photo by E. Jason Wambsgans
Pearl Jam at Lollapalooza in Grant Park.
Comment on this SOTT Focus
---

Facebook - the CIA conspiracy

Matt Greenop
The New Zealand Herald
2007-08-09 08:00:00

Facebook has 20 million users worldwide, is worth billions of dollars and, if internet sources are to be believed, was started by the CIA.

The social networking phenomenon started as a way of American college students to keep in touch. It is rapidly catching up with MySpace, and has left others like Bebo in its wake.

Comment on this SOTT Focus

---

'Surveillance society' warning on data sharing

Michael Peel
Financial Times
2007-08-06 20:36:00

Confidential personal data - gleaned from sources as diverse as driving licences, medical records and store loyalty cards - is now often shared without people's knowledge, the information commission will warn on Tuesday, in its latest salvo against what it calls the "surveillance society".

The commission says the increasingly complex web of information sharing - involving the public and private sectors, and bodies ranging from hospitals to credit reference agencies - can make it hard for people to assert their legal rights to view information held about them.

Comment on this SOTT Focus

---

Search engine revs up to look for billions of names


AFP
2007-08-07 20:16:00

A US web firm is preparing to launch an ambitious Internet search engine that it hopes will eventually track down the names of the world's six billion people.

Spock.com says it has already indexed 100 million people and is adding a million names per day on the invitation-only, beta version of its website, which will be made available to the public in mid-August.

Comment on this SOTT Focus

---
Axis of Evil
---
Top Bush Adviser: Govt Will 'Police Itself' on New Domestic Spying Powers

Jon Ward
Washington Times
2007-08-09 07:25:00

President Bush's top intelligence adviser defended the recently updated Foreign Intelligence Surveillance Act in a letter to congressional leaders released yesterday, saying the law sets strict guidelines to guard against civil liberties abuses by the government.

"These procedures have worked well for decades and eliminate from intelligence reports incidentally acquired information concerning U.S. persons that does not constitute foreign intelligence," said Director of National Intelligence Michael McConnell, in a letter to Senate Majority Leader Harry Reid, Nevada Democrat, and Minority Leader Mitch McConnell, Kentucky Republican.



Comment on this SOTT Focus

---
Middle East Madness
---
American Genocide In The Middle East: Three Million and Counting

David Goodner
Common Dreams
2007-08-09 12:39:00

Deaths directly and indirectly attributable to the U.S. invasion and occupation of Iraq have neared one million people, a body count higher than the genocides in Rwanda and Sudan combined, according to a new report released by Just Foreign Policy.

Comment on this SOTT Focus

---

Arab MK slams 'ethnic cleansing' after demolitions in W. Bank

Yoav Stern and Avi Issacharoff
Haaretz
2007-08-09 12:48:00

After Israel demolished structures in at least five Palestinian villages in the Jordan Valley in the last week, Hadash Chairman Mohammed Barakeh called on Thursday for an end to what he termed the "ethnic cleansing" in the area.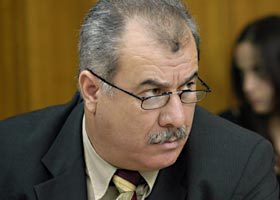 ©n/a
Hadash Chairman MK Mohammed Barakeh.
Comment on this SOTT Focus
---
The Loan Gunmen
---
Dow plunges 387 on subprime concerns

Tim Paradis
AP
2007-08-09 16:55:00

Wall Street plunged again Thursday after a French bank said it was freezing three funds that invested in U.S. subprime mortgages because it was unable to properly value their assets. The Dow Jones industrials extended its series of triple-digit swings, this time falling more than 380 points.

The announcement by BNP Paribas raised the specter of a widening impact of U.S. credit market problems. The idea that anyone -- institutions, investors, companies, individuals -- can't get money when they need it unnerved a stock market that has suffered through weeks of volatility triggered by concerns about tight credit and bad subprime mortgages.

Comment on this SOTT Focus

---

Bank of England 'likely to raise rates to 6%'

Julia Kollewe
The Guardian
2007-08-08 16:25:00

Homeowners face another rise in interest rates in the next few months as the Bank of England signalled today that a further hike is needed to keep inflation under control.

The Bank's quarterly inflation report, which contains its latest forecasts for growth and inflation, showed that inflation would be above its 2% target in two years if interest rates stayed at their current 5.75%.

Comment on this SOTT Focus

---

US, EU fight credit crunch - emergency liquidity injection

Ron Scherer
Christian Science Monitor
2007-08-09 14:22:00

For the first time since 9/11, the Federal Reserve has had to step into the financial system with emergency funds to calm roiled credit markets.

The move Thursday followed an injection of capital into Europe's banking system. On both sides of the Atlantic, the central bankers began to recognize a crisis in confidence in the market known as asset-backed securitization, which funds everything from housing to student loans and has outstanding debt of more than $4.2 trillion. The banks' moves are seen as a signal that they're willing to provide liquidity to any bank that needs it.

Comment on this SOTT Focus

---

Update - France's biggest listed bank, BNP, Freezes $2.2 Billion of Funds Over Subprime; Wall Street takes heavy losses


AP
2007-08-09 12:13:00

Wall Street fell sharply again Thursday after a French bank said it was freezing three funds that invested in U.S. subprime mortgages because it was unable to properly value their assets. The Dow Jones industrials had been down more than 240 points, but pared their losses.

Comment on this SOTT Focus

---
The Living Planet
---
Record heat hammers Washington region

David C. Lipscomb
Washington Times
2007-08-08 17:56:00

Today's triple-digit temperatures broke records at all three major local airports this afternoon.

Ronald Reagan Washington National Airport recorded a high of 102 degrees, which topped the 101 degree record set in 1930.

Comment on this SOTT Focus

---

Killer Tropical Storm Moves Toward China


Associated Press
2007-08-09 17:49:00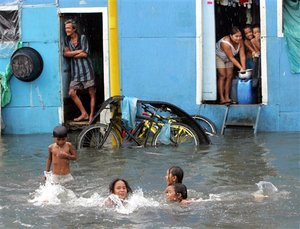 ©AP



Tropical Storm Pabuk moved toward China's southern coast Thursday after triggering landslides that killed 11 people in the Philippines and disrupting power supplies in southern Taiwan.

Pabuk was downgraded from a tropical storm to a tropical depression that lashed China's coastal provinces of Zhejiang and Fujian with heavy rain late Wednesday, the official Xinhua News Agency said. No injuries or damage were immediately reported.

Pabuk then gained force and was again categorized as a tropical storm as it headed southwest at 12 mph early Thursday, Xinhua quoted Lu Shan, chief forecaster of the Guangzhou observatory, as saying. It was expected to hit southern China's Guangdong province late Thursday.

Comment on this SOTT Focus

---

Earthquake sways buildings in Chilean capital


Reuters
2007-08-08 16:05:00

A moderate earthquake shook the Chilean capital Santiago in the midmorning on Wednesday, causing tall buildings in the city centre to sway.

The magnitude 5.0 quake occurred at 10.14am (14H14 GMT) just off the Pacific coast of Chile, 75 kilometres from the port city of Valparaiso, according to the US Geological Survey.

Comment on this SOTT Focus

---

Los Angeles Area Hit by 4.5-Magnitude Earthquake

Nick Allen
Bloomberg
2007-08-09 16:03:00

A magnitude-4.5 earthquake struck the Greater Los Angeles area, the U.S. Geological Survey said in an e-mailed statement.

The epicenter of the temblor, which hit today just before 1 a.m. local time, was 45 kilometers (28 miles) northwest of Los Angeles Civic Center and seven kilometers north-northwest of Chatsworth, said the USGS, which measures seismological events.

Comment on this SOTT Focus

---

Twelve killed by 'mini-tsunami' in Algeria


AFP
2007-08-08 15:50:00

A giant wave described by local residents as a "mini-tsunami" claimed the lives of 12 Algerian bathers last week on a beach in the west of the Mediterranean-rim country, officials said Wednesday.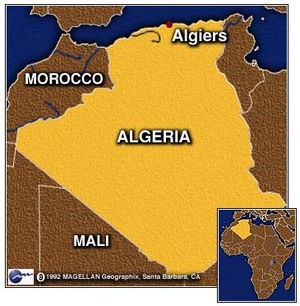 ©MAGELLAN Geographix



Algeria's civil protection agency could give no official explanation for the giant wave that struck a beach near the town of Mostaganem on Friday.

Comment on this SOTT Focus

---

Massive Mount Steele slide covers entire glacier

Trevor Wales
Canadian Press
2007-08-08 14:05:00

A massive slide that hit Mount Steele could be the largest in the recorded history of the Yukon.

Mount Steele, which stands 5,067 metres tall and is the fifth-highest peak in Canada, recently had two slides take place in the same area, on the northern face of the mountain.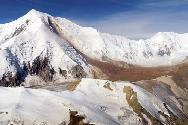 ©Peter von Gaza/CP
A massive slide of ice and rock on Mount Steele in the Yukon Territory triggered seismic recorders around the world.



The second slide was by far the larger of the two and occurred on July 24, two days after the original slide.

It was the equivalent of a 3.5-magnitude earthquake and was big enough to generate a seismic signal that could be picked up around the world.

Comment on this SOTT Focus

---
Health & Wellness
---
Mobile phone company to remove mobile mast where cancer rate has soared


Daily Mail
2007-08-07 15:41:00

A mobile phone company is to remove a mast from a block of flats after seven residents were struck down by cancer.

Three have died and another four have battled the disease since two masts were erected on the roof of the five-storey block which has become known locally as the Tower of Doom.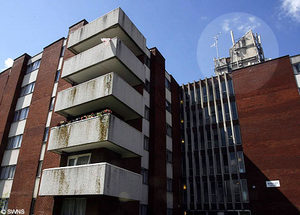 ©SWNS
The mast (circled) on the block known to locals as the Tower of Doom.
The cancer rate on the top floor - where residents of five of the eight flats have been affected and the three who died all lived - is 20 per cent, ten times the national average.
Comment on this SOTT Focus
---

Electric Fields Kill Tumors

Katherine Bourzac
MIT Technology Review
2007-08-09 10:40:00

An Israeli company is conducting human tests for a device that uses weak electric fields to kill cancer cells but has no effect on normal cells. The device is in late-stage clinical trials in the United States and Europe for glioblastoma, a deadly brain cancer. It is also being tested in Europe for its effectiveness against breast cancer. In the lab and in animal testing, treatment with electric fields has killed cancer cells of every type tested.

Comment on this SOTT Focus

---

Our Assumptions About What Causes Chronic Diseases Could Be Wrong

Laura Wright
AlterNet
2007-08-09 09:12:00

Discoveries about how chemicals and environmental toxins interact with our DNA and make us susceptible to disease could revolutionize our concept of illness.

Comment on this SOTT Focus

---

Alarm Over Gender-Bender Chemical in Household Cleaning Products


Mercola.com
2007-08-09 08:58:00

Public health advocates, environmentalists and laundry workers have petitioned the Environmental Protection Agency (EPA) to ban "gender-bender" chemical additives found in some household detergents and other cleaning agents.

Comment on this SOTT Focus

---

Breast implants linked with suicide in study

Maggie Fox
Reuters
2007-08-09 03:17:00

Women who get cosmetic breast implants are nearly three times as likely to commit suicide as other women, U.S. researchers reported on Wednesday.

The study, published in the Annals of Plastic Surgery, reinforces several others that have shown women who have breast enlargements have higher suicide risks.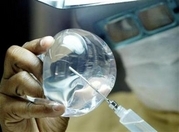 ©Reuters
A laboratory worker of Silimed factory checks silicone in Rio de Janeiro, in this file photo taken on March 27, 2003.
Comment on this SOTT Focus
---

Hospitals Are Shutting Down Burn Centers

By BILL POOVEY
Associated Press
2007-08-09 00:17:00

U.S. hospitals are increasingly shutting down their burn centers in a trend experts say could leave the nation unable to handle widespread burn casualties from a fiery terrorist attack or other major disaster.

Associated Press interviews and an examination of official figures found that the shrinking number of beds is a growing cause for concern in this post-Sept. 11 world.

Comment on this SOTT Focus

---
Science & Technology
---
Bosnian Federation government sponsors search for Bosnian pyramids


BBC Worldwide Monitoring - HINA
2007-07-15 12:06:00

Excavation works in the area of the central Bosnian town of Visoko, which are to mark the continuation of a search for alleged pyramids after a break of several months, will resume with the open financial support of the government of Bosnia's Croat-Muslim entity, the Federation of Bosnia-Hercegovina, the Archeology Park: Bosnian Sun Pyramid Foundation has announced.


Comment on this SOTT Focus

---

Unlike current cousins, early humans coexisted

Sheena Mc Farland
Salt Lake Tribune
2007-08-08 21:58:00

Two University of Utah geologists have completed research that challenges the popular understanding of how humans evolved.


©Brill Atlanta
Photo from cover of Nature March 2002
Comment on this SOTT Focus
---

Indian origin astronomer spots black hole burping Gamma Ray Burst


Dailyindia.com/ANI
2007-08-08 20:06:00

An Indian origin led team of astronomers, has for the first time, spotted a black hole belching out a burst of gamma rays after gulping down part of a nearby star.

At first the phenomenon looked like another ordinary long Gamma-Ray Burst (GRB) in a distant galaxy. GRBs are thought to be the death cries of massive stars collapsing to form black holes.

But this GRB, named GRB 070610 after the date of its discovery by NASA's Swift satellite on June 10, 2007, seemed to have a different origin altogether, said Mansi Kasliwal of Caltech in Pasadena, US.

Comment on this SOTT Focus

---

Electrical Implant Steadies Balance Disorder In Animals - Humans next


Science Daily
2007-08-08 19:59:00

Hearing and balance experts at Johns Hopkins report successful testing in animals of an electrical device that partly restores a damaged or impaired sense of balance.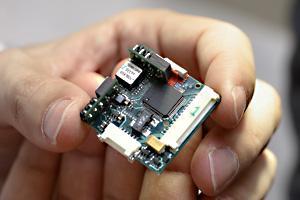 ©Johns Hopkins Medical Institutions
Della Santina holding multichannel vestibular prosthesis.



Though human testing of the so-called multichannel vestibular prosthesis remains a few years away, the scientists say such a device, which is partially implanted in the inner ear, could aid the 30,000 Americans the experts' own estimates show are coping with profound loss of inner ear balance. These people often suffer from unsteadiness, disequilibrium or wobbly vision. Problems with vestibular sensation can be inherited at birth or result from use of antibiotics, chemotherapy drugs, Ménière's disease, viral infection, stroke or head trauma.

Comment on this SOTT Focus

---

Rare meteor shower to shed light on dangerous comets

Stephen Battersby
NewScientist.com
2007-08-08 19:55:00

A rare meteor shower predicted to hit Earth on 1 September should give astronomers only their second chance to study an ancient comet's crust. It could also help them develop a warning system against an otherwise insidious threat - a comet aimed at Earth from the dark fringes of the solar system.

Comment on this SOTT Focus

---
Our Haunted Planet
---
UFO was like a washing machine whirring

Joanna Desira
Evening Gazette
2007-08-08 11:02:00

PHILIP Cotton was sceptical about extra-terrestrial life until he and his partner spotted a strange flashing object flying over the clear skies of North Yorkshire.

Now Mr Cotton, from Grove Hill, in Middlesbrough, believes there is only one explanation for the phenomenon he witnessed - it was an Unidentified Flying Object.

Comment on this SOTT Focus

---

Meteorite falls in Jaipur house


Sahara Samay
2007-08-08 20:11:00

Jaipur, India - A family in Jaipur told the scientists of Geological Survey of India (GSI) here that a meteorite fell in the courtyard of their home on Monday evening, Sahara Samay sources said.

A female member of the family told that a piece of sparkling stone fell in her home on Monday evening. I continued to look at it in awe for sometime before I went near it, she added.

Comment on this SOTT Focus

---

Meteorite baffles Sangrur villagers

Sanjeev Chopra
Indian Express Newspapers
2007-08-03 10:49:00

Hotipur (Sangrur): This non-descript village near Khanauri today hit headlines when a meteorite fell in the fields on Wednesday night, leaving many villagers baffled. The police have taken possession of the 8-cm meteorite to hand it over to a three-member team of Geological Survey of India (GSI), led by a director-level officer, which is arriving tomorrow.

Comment on this SOTT Focus

---
Don't Panic! Lighten Up!
---
UK Great white shark lie exposed


Herald Sun
2007-08-09 17:12:00

A great white shark allegedly seen off the coast of Britain has turned out to be a great white lie.

Nightclub bouncer Kevin Keeble this week admitted that frightening photos he claimed were taken near Cornwall were snapped on a fishing trip off the coast of South Africa.

Comment on this SOTT Focus

---

Skateboarding Enumclaw rooster ordered to clam up

Eric Wilkenson
King5.com
2007-08-09 15:35:00

ENUMCLAW, Wash. - A controversy is brewing in this Cascade foothill town involving a famous bird on four wheels.

Hanna Dahlquist's pet rooster is one bird that's got game.

"He skateboards," says Hanna. "He thinks he can go faster when he's aerodynamic."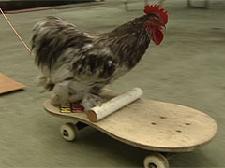 ©King5.com
A skateboarding rooster named Tony Chickenhawk has won awards for his bizarre skill.



In fact, the rooster rides so well, Hanna named him Tony Chickenhawk.

"I named him after Tony Hawk because he is like a really famous skateboarder and my chicken skateboards," says Hanna.

Comment on this SOTT Focus

---

Texas: Rowdy 'Redneck Games' Irk Neighbors

By MATT SLAGLE
Associated Press
2007-08-09 00:12:00

DALLAS - There have been more than a few athletes accused of doping over the years _ but the competitors at the "Texas Redneck Games" might just be dopes.

Comment on this SOTT Focus

---

Giant Lego Man rescued from sea

Rueters
Reuters
2007-08-08 21:49:00

A giant, smiling Lego man was fished out of the sea in the Dutch resort of Zandvoort on Tuesday.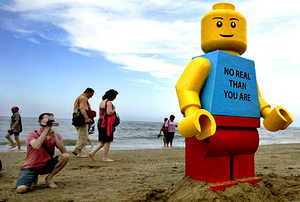 ©Reuters
Comment on this SOTT Focus
---

Crocodile falls from window in Russian nuclear town


AFP
2007-08-08 20:22:00

Residents in the Russian nuclear research town of Sarov got a jaw-dropping surprise on Tuesday when a crocodile fell from the twelfth-storey apartment of its owner, the emergency situations ministry said.

The one-metre (3.3-feet) caiman crocodile landed on a pavement after leaning too far out of the window of the apartment where it had lived for the last 15 years, the RIA Novosti news agency quoted an official with the local branch of the ministry as saying.

Comment on this SOTT Focus

---
---

Remember, we need your help to collect information on what is going on in your part of the world!
Send your article suggestions to: sott(at)signs-of-the-times.org

---
Click here to return to the Signs of the Times Archive
Click here for today's Signs Page