---
Sections on today's Signs Page:
---
SOTT Focus
---
Signs Economic Commentary for 6 August 2007

Donald Hunt
Signs of the Times
2007-08-06 07:05:00


The sharp drop in stock prices toward the end of last week coming on the heels of the sell-off of the week before last indicates a growing sense of panic.

The people saying that the bursting of the housing bubble can be contained are getting fewer and fewer. Those who see it as the beginnings of much wider and deeper economic trouble were once on the fringe, but are now the mainstream. The lack of confidence in mortgage debt is leading to questioning of all sorts of debt, including the hyperdebt of derivatives and hedge funds.
Comment on this SOTT Focus
---
Best of the Web
---
No new articles.
U.S. News
---
Is California Decision Death Knell For Voting Machines?

Steven Rosenfeld
Alternet
2007-08-04 17:42:00

Saying California's touch-screen electronic voting machines can not prevent hackers or partisans who want to alter vote counts, Secretary of State Debra Bowen announced late Friday that she will remove thousands of the machines from use in California's new early 2008 presidential primary next Feb. 5. Southern California - from San Diego to Orange County to Los Angeles - will most seriously affected.

Comment on this SOTT Focus

---

Propaganda is warming up! Jack Bauer, the hero of '24', takes on global warming

Stephen Foley
The Indipendent
2007-08-06 14:39:00

The battle against climate change has just got its toughest new recruit: Jack Bauer, hero of the TV show 24. The programme's creators, Fox, are promising their next series will introduce a host of environmentally-friendly production measures, as the industry gropes for ways to make carbon neutral television.

The producers will swap diesel generators at the studio for electric power and buy the electricity from renewable sources, and put the crew in hybrid vehicles or convert the giant production trucks to biodiesel.

And global warming will be incorporated into the plot, too, once again putting Hollywood in the forefront of bringing the issue to public attention in America. A Fox spokesman insisted the carbon reductions were real, not a publicity stunt to promote the show's upcoming storylines.


Comment on this SOTT Focus

---

Oklahoma: Cop Tries to Shoot Snake, Kills Five-Year-Old Instead


KWTV
2007-08-06 14:35:00

A police officer's stray bullet accidentally killed a five-year-old Oklahoma boy Friday night.

The boy was fishing in a pond behind a house in Noble, Oklahoma. Police received a call about a snake in the subdivision. When the officers responded they decided to shoot the snake.


Comment on this SOTT Focus

---

More Americans heading North

Tim Harper
Toronto Star
2007-08-06 04:30:00



U.S. immigration to Canada at 30-year high, but fewer Canadians moving to United States



WASHINGTON - It was a popular vow of apprehensive Democrats in 2004, a pledge made in the heat of battle to move to Canada if George W. Bush was re-elected.

Turns out, some of them did.

An analysis of immigration statistics done by the Montreal-based Association for Canadian Studies showed the number of Americans who moved to Canada in 2006 hit a 30-year high, almost double the number who moved north in 2000 when Bush was elected for a first term as U.S. president.

Comment on this SOTT Focus

---

6 miners trapped in Utah coal mine collapse


CNN
2007-08-06 14:04:00

Six miners were trapped in a cave-in Monday at a coal mine fewer than 20 miles from the epicenter of a minor earthquake, authorities said.

Comment on this SOTT Focus

---

New Jersey: Army Corps dumps old bombs, charges town


Associated Press
2007-08-06 09:47:00

The Army Corps of Engineers, which accidentally dumped sand filled with old military ordnance on Surf City's beach, now wants the town to help pay to remove it.

Local officials are angered by the suggestion that they should help foot the bill for a federal goof that already has cost the town an unknown amount of tourism business.

"If they're talking about getting any money out of Surf City to pay for their mistakes, they can forget about it," Mayor Leonard T. Connors told The Philadelphia Inquirer.


Comment on this SOTT Focus

---
UK & Euro-Asian News
---
Putin demands efforts to manage earthquake consequences


Itar-Tass
2007-08-06 14:53:00

Russian President Vladimir Putin has demanded that Emergency Situations Minister Sergei Shoigu analyze how work was organized to manage consequences of an earthquake on the Sakhalin Island.

He ordered Shoigu to report results in three days.

"Make te analysis how your services, local; and regional authorities worked," Putin said at a meeting with government members on Monday.


Comment on this SOTT Focus

---

Italian divers find body of Russian scientist


Itar-Tass
2007-08-06 14:50:00

Italian divers have found the body of Russian scientist Pyotr Mekeichik under the research ship Thetis at a 42-meter depth.

The dry cargo ship Helleni that sailed under the Panamanian flag hit the Thetis off the Sicilian coast on Friday.



Comment on this SOTT Focus

---

Nine workers trapped in tunnel in China


RIA Novosti
2007-08-06 14:26:00

Rescuers are searching for nine workers trapped in a flooded tunnel in the Hubei Province of central China, the Xinhua news agency said Monday.

The accident occurred at 3 a.m. Sunday at the construction site of a 14-km-long railway tunnel, the longest of 121 railroad tunnels linking Yichang City in Hubei and Wanzhou in southwest China.

The accident happened following heavy rain which caused a mudslide 240 meters away from the tunnel mouth, trapping 52 workers.

So far, 43 people have been rescued, and one person has died. Nineteen people have been hospitalized, one is in a serious condition.


Comment on this SOTT Focus

---

Oops! Human error believed to have led to outbreak of foot and mouth disease

Patrick Wintour and John Vidal
The Guardian
2007-08-06 03:04:00

Government officials believe human error at the private pharmaceutical firm Merial Animal Health is the most likely source for the return of foot and mouth disease, it emerged last night.

As health and safety inspectors began examining the firm's laboratories at Pirbright in Surrey, Whitehall sources suggested the potential biosecurity lapse would amount to a breach of procedures rather than negligence, which could give rise to criminal charges.

Comment on this SOTT Focus

---

China tells living Buddhas to obtain permission before they reincarnate


Times Online
2007-08-06 00:52:00

Tibet's living Buddhas have been banned from reincarnation without permission from China's atheist leaders. The ban is included in new rules intended to assert Beijing's authority over Tibet's restive and deeply Buddhist people.

"The so-called reincarnated living Buddha without government approval is illegal and invalid," according to the order, which comes into effect on September 1.



Comment on this SOTT Focus

---
Around the World
---
Russia to build 2 Kalashnikov factories in Venezuela by 2010


RIA Novosti
2007-08-06 14:28:00

Russia will build two factories for production of the famous Kalashnikov assault rifle and ammunition in Venezuela by 2010, a Russian arms manufacturer said Monday.

The Urals-based Izhevsk Mechanical Plant (IMP) earlier fulfilled a contract to supply 100,000 AK-103 assault rifles to Venezuela, and signed a new contract licensing production of Kalashnikov rifles in the Latin American country.

"We will begin construction of two plants in Venezuela at the end of 2007," Vladimir Gorodetsky, the IMP general director told a news conference dedicated to the 60th anniversary of the famous small arms brand.

"One plant will manufacture AK-103 assault rifles and another plant will produce 7.62-mm ammunition for the rifle," the official said.


Comment on this SOTT Focus

---

Japan remembers victims of 1945 nuclear bombing of Hiroshima


RIA Novosti
2007-08-06 14:24:00

More than 40,000 people gathered at the Peace Memorial Park in Hiroshima Monday to remember the victims of the first U.S. nuclear bomb attack in 1945.

A minute's silence was declared at 8:15 a.m. sharp (11:15 p.m. Sunday GMT), which was the exact time the U.S. dropped the Little Boy bomb on Hiroshima 62 years ago. About a hundred white doves, a symbol of peace, were released into the air accompanied by tolling bells.

A list containing the names of 5,221 people who survived the bombing but died over the past year were placed on the park's memorial cenotaph. The total number of victims has reached 253,000.

The ceremony gathered 42 ambassadors, including Ambassador Mikhail Bely of Russia - the only nuclear power represented at the event.


Comment on this SOTT Focus

---

CIA, not Pakistan, should be asked about Osama's whereabouts

Khalid Hasan
Pakistan Daily Times
2007-08-06 07:09:00

Owais Ahmed Ghani, governor of Balochistan, said here on Thursday that it is the CIA and not Pakistan that should be asked where Osama Bin Laden is, since it was the CIA that recruited, trained and shepherded the future chief of Al Qaeda during the Soviet invasion of Afghanistan and the ensuing conflict.

Comment on this SOTT Focus

---

Asian, African nations urged to fight poverty


AFP
2007-08-06 03:03:00

Malaysia - Malaysian Prime Minister Abdullah Ahmad Badawi on Sunday urged Asian and African leaders to put tackling poverty at the top of their agendas at an international forum here on the issue.

Abdullah was addressing leaders and officials representing 16 Asian and African countries at the formal opening of the meeting, attended by controversial Zimbabwe President Robert Mugabe.

Comment on this SOTT Focus

---

Nicaragua defies US with Iran trade deal

Rory Carroll
The Guardian
2007-08-06 02:59:00

Nicaragua has signed contracts with Iran worth hundreds of millions of pounds in defiance of warnings from the United States.

President Daniel Ortega brushed aside Washington's concerns by agreeing to trade bananas, coffee and meat in exchange for Iranian help with infrastructure projects.

Comment on this SOTT Focus

---

Japan remembers Hiroshima's 62nd Anniversary

Toru Hanai
Reuters
2007-08-06 02:41:00

HIROSHIMA, Japan - Japan marked the 62nd anniversary of Hiroshima's atomic bombing with a solemn ceremony on Monday as the city's mayor criticized the United States for refusing to give up its nuclear weapons program.

Tens of thousands of elderly survivors, children and dignitaries gathered at the Peace Memorial Park, near ground zero where the bomb was dropped, to remember the more than 250,000 people who ultimately died from the blast.



Comment on this SOTT Focus

---
Big Brother
---
Fingerprints can reveal race and sex

Nic Fleming
The Telegraph
2007-08-04 02:28:00

A new fingerprinting technique that can identify the race and sex, and possibly the diet of suspects has been developed.

Scientists have shown that using a gelatine-based gel and high-tech chemical analysis can provide significant clues to a person's identity even if police do not hold existing fingerprint records.

Comment on this SOTT Focus

---

Keeping the Fear Going! Campus Safety Tops Orientation Agendas

By JUSTIN POPE
Associated Press
2007-08-05 21:59:00

At colleges around the country this summer, one topic has vaulted to the top of the agenda at freshman orientation: campus safety.

The nation's first incoming freshmen since last spring's shootings at Virginia Tech are heading to class soon, and colleges have been fielding more questions from parents and students about security and mental health issues.


Comment on this SOTT Focus

---
Axis of Evil
---
Bush's post-disaster plan details kept secret; House Homeland Security Committee kept in the dark

CAROL EISENBERG
Newsday
2007-08-06 14:30:00

It's the stuff of nightmares: an attack on the nation's capital that would take out whole swaths of official Washington.

In response to a presidential directive, White House homeland security adviser Frances Townsend will deliver a plan this week on how the executive branch would carry on after a natural disaster or a catastrophic strike, say by terrorists armed with a nuclear weapon.

Comment on this SOTT Focus

---

Flashback: Freedom is having nothing left to lose: Bush aides say unpopularity is liberating


UPI
2007-07-25 10:00:00

Aides to U.S. President George Bush said his near-record unpopularity in polls is liberating in his final 18 months in office, the Washington Post reported.



Comment on this SOTT Focus

---
Middle East Madness
---
To Bush, Gen. Petraeus is the Second Coming - at least for now

Arianna Huffington
Baltimore Sun
2007-08-05 17:36:00

The White House is giving Gen. David Petraeus the most over-the-top PR push since the Segway's inventor predicted, "It's going to change the world."

The constant sprinkling of pixie dust is meant to render General Petraeus' coming September report unassailable - the political equivalent of basketball advice from John Wooden or a sex assessment by Jenna Jameson.

For months now, I've been trying to blow some of that pixie dust off General Petraeus so that, come September, his vaunted report will be seen for what it inevitably will be: one more stall tactic designed to deny reality and delay the inevitable.

Comment on this SOTT Focus

---

Chirac knows cause of Arafat's death


Xinua
2007-08-06 13:00:00

An aide to the late Palestinian President says the former French President Jacques Chirac knows the circumstances of Arafat's death.

Comment on this SOTT Focus

---

Expanding brain-power resources for Zionist State: IDF to recruit olim for hi-tech course

Yaakov Katz
Jerusalem Post
2007-08-06 10:03:00

The IDF is planning to open one of its most secret and prestigious hi-tech courses to teenage Jews from the Diaspora, in an effort to enhance its technological capabilities, The Jerusalem Post has learned.

The program, called Talpiot, is the longest course in the IDF. Its participants are chosen from a pool of highly-motivated youth who specialize in hard sciences such as physics and mathematics. The soldiers, who all become officers, undergo more than three years of training - during which time they receive a degree in both physics and mathematics - and then join the Defense Ministry's Research and Development Directorate or highly-classified units in the air force.

Following the training, Talpiot participants are obligated to sign on for an additional six years of military service, for five of which they earn high salaries.


Comment on this SOTT Focus

---

Flashback: The Secret Behind the Sanctions; How the U.S. Intentionally Destroyed Iraq's Water Supply

Thomas J. Nagy
The Progressive
2001-09-06 07:11:00

Over the last two years, I've discovered documents of the Defense Intelligence Agency proving beyond a doubt that, contrary to the Geneva Convention, the U.S. government intentionally used sanctions against Iraq to degrade the country's water supply after the Gulf War. The United States knew the cost that civilian Iraqis, mostly children, would pay, and it went ahead anyway.

Comment on this SOTT Focus

---

Iraqi Power Grid Nearing Collapse, Causing Water Shortages

STEVEN R. HURST
AP
2007-08-06 07:06:00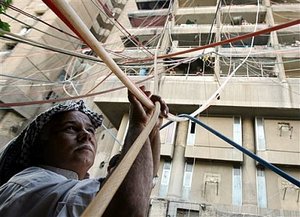 ©AP
Abdul Amir Hussein connects a network of water hoses to apartments in a central Baghdad complex.



Iraq's power grid is on the brink of collapse because of insurgent sabotage, rising demand, fuel shortages and provinces that are unplugging local power stations from the national grid, officials said Saturday.

Comment on this SOTT Focus

---

Lebanon opposition vote win further splits Christians


AFP
2007-08-06 03:13:00

Lebanon's opposition won a key by-election that left the country's Christians deeply divided ahead of polls to elect a new president who is traditionally a Christian.

Camille Khoury, a candidate backed by Michel Aoun, a Christian leader from the Syrian-backed opposition, beat by a narrow margin anti-Damascus former president Amin Gemayel, Interior Minister Hassan Sabeh said.

Comment on this SOTT Focus

---
The Loan Gunmen
---
Jim Cramer Loses It On Live TV, Shouts About Economic Armageddon


Youtube
2007-08-06 07:20:00

Cramer pleads with Bernanke to cut interest rates.

Comment on this SOTT Focus

---

Stock Market Meltdown

Mike Whitney
Information Clearing House
2007-08-06 06:55:00

"Whatever is going to happen, will happen...just don't let it happen to you." Doug Casey, Casey Research

It's a Bloodbath. That's the only way to describe it.

Comment on this SOTT Focus

---

Asian markets drop as worries grow


Reuters
2007-08-05 22:22:00

HONG KONG - Asian stock markets slumped on Monday after downbeat U.S. economic data, including the influential non-farm payrolls report, added to wariness about further fallout from the U.S. subprime mortgage crisis.

Bear Stearns rattled investors with comments that credit markets were in their worst shape in two decades, while data showing U.S. employers added jobs at the slowest rate in five months, fuelled concerns about the U.S. economy, Asia's top export destination.


Comment on this SOTT Focus

---

Bear Stearns president resigns

Mark McSherry
Reuters
2007-08-05 22:19:00

NEW YORK - Bear Stearns Cos (BSC.N) President and co-Chief Operating Officer Warren Spector resigned on Sunday, becoming a casualty of a credit risk crisis at the investment bank.

Spector's departure follows Bear Stearns' assertion on Friday that it is weathering the worst storm in financial markets in more than 20 years after a major rating company warned mortgage credit problems could hurt the investment bank's profits.



Comment on this SOTT Focus

---
The Living Planet
---
Mild earthquake rattles western North Carolina


AP
2007-08-04 14:45:00

It wasn't an alarm clock that awakened some residents of western North Carolina this morning.

A mild earthquake centered southeast of Asheville shook the region shortly after 6 a.m.

The earthquake's magnitude was 2.8. A National Weather Service meteorologist says the quake started on a fault 5.8 miles deep and six miles northeast of Lake Lure in Rutherford County, just west of Chimney Rock.

Comment on this SOTT Focus

---

Mild earthquake rattles western North Carolina


AP
2007-08-04 14:45:00

It wasn't an alarm clock that awakened some residents of western North Carolina this morning.

A mild earthquake centered southeast of Asheville shook the region shortly after 6 a.m.

The earthquake's magnitude was 2.8. A National Weather Service meteorologist says the quake started on a fault 5.8 miles deep and six miles northeast of Lake Lure in Rutherford County, just west of Chimney Rock.

Comment on this SOTT Focus

---

High tidal waves reported on India Tamil Nadu coast


PTI
2007-08-04 14:39:00

High tidal waves were reported on Friday along Tamil Nadu's coast, but the weather office here said they were "normal" as there was no significant weather phenomenon over the Bay of Bengal.

As the waters were rough and the surging waves reached a height of seven feet, fishermen stayed away from the sea.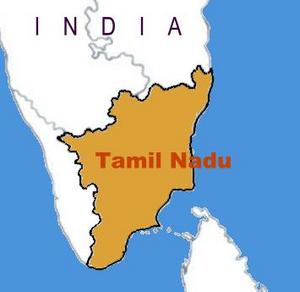 ©Unknown
Comment on this SOTT Focus
---

Utah earthquake causes mine collapse, 6 Miners Missing


kutv.com
2007-08-06 14:35:00

A coal mine collapsed Monday in central Utah, trapping six miners, less than 20 miles from the epicenter of a minor earthquake, authorities said.

The Genwal mine reported a "cave-in" at 3:50 a.m., an hour after the magnitude 4.0 earthquake, the Emery County sheriff's office said.

"Rescue workers are on scene trying to locate six miners that are unaccounted for," the sheriff's office. The miners are in the Crandall Canyon Mine.

Comment on this SOTT Focus

---

Sunspot abundance linked to heavy rains in East Africa


American Geophysical Union
2007-08-06 14:18:00

A new study reveals correlations between plentiful sunspots and periods of heavy rain in East Africa. Intense rainfall in the region often leads to flooding and disease outbreaks.

The analysis by a team of U.S. and British researchers shows that unusually heavy rainfalls in East Africa over the past century preceded peak sunspot activity by about one year. Because periods of peak sunspot activity, known as solar maxima, are predictable, so too are the associated heavy rains that precede them, the researchers propose.

"With the help of these findings, we can now say when especially rainy seasons are likely to occur, several years in advance," says paleoclimatologist and study leader Curt Stager of Paul Smith's College in Paul Smiths, New York. Forewarned by such predictions, public health officials could ramp up prevention measures against insect-borne diseases long before epidemics begin, he adds.

The sunspot-rainfall analysis is scheduled to appear on 7 August in the Journal of Geophysical Research - Atmospheres, a publication of the American Geophysical Union.


Comment on this SOTT Focus

---

Quake rattles Utah-Colorado border; May have been caused by Bureau of Reclamation


Associated Press
2007-08-06 08:57:00

PARADOX, Colo. - No damages or injuries were reported after a minor earthquake rattled the small town of Paradox, near the Colorado-Utah border.

Comment on this SOTT Focus

---
Health & Wellness
---
Researchers pinpoint fever center in brain

Julie Steenhuysen
Reuters
2007-08-06 14:31:00

A tiny spot in the brain triggers fever in mice, U.S. researchers said on Sunday, and understanding how it works may lead to more specific drugs to control fever and other ills in humans.

When people get sick, white blood cells send chemical signals called cytokines to marshal defenses in the body. These messengers tell blood vessels in the brain to make a second hormone, prostaglandin E2.

"This triggers the brain responses during an infection or inflammation," said Dr. Clifford Saper of Harvard Medical School's Beth Israel Deaconess Medical Center in Boston, whose study appears in the journal Nature Neuroscience.

Researchers knew that prostaglandin E2 acted on the hypothalamus, an area of the brain that controls basic functions like eating, drinking, sex and body temperature.


Comment on this SOTT Focus

---

Human knowledge is based upon directed connectivity between brain areas


Public Library of Science / EurekAlert
2007-08-06 14:20:00

How dynamic brain networks enable object recognition

Which brain processes enable humans to rapidly access their personal knowledge" What happens if humans perceive either familiar or unfamiliar objects" The answer to these questions may lie in the direction of information flow transmitted between specialized brain areas that together establish a dynamic cortical network. This finding is reported in the latest issue of the scientific journal PLoS ONE published on August 1st, 2007 [http://www.plosone.org/doi/pone.0000684].

Fruit or vegetable, insect or bird, familiar or unfamiliar - humans are used to classify objects in the world around them and group them into categories that have been formed and shaped constantly through every day's experience. Categorization during visual perception is exceptionally fast. Within just a fraction of a second we effortlessly access object-based knowledge, in particular if sufficient sensory information is available and the respective category is distinctly characterized by object features.


Comment on this SOTT Focus

---

Why Women Get More Migraines Than Men


UCLA News
2007-08-06 13:33:00

For every man with a migraine, three women are struck by the severe headaches that often come with nausea, sensitivity to light and sound, and aura. That means a staggering 18 to 25 percent of women suffer from migraines, making it one of the most common disabling conditions faced by women around the globe.

This 3-to-1 ratio raises the obvious question: Why? The reason, suggest researchers at UCLA, is that women may have a faster trigger than men for activating the waves of brain activity thought to underlie migraines. If the theory is correct, this triggering mechanism may be a new target for migraine treatment.

Reporting in the Annals of Neurology, currently online, Dr. Andrew Charles, director of the Headache Research and Treatment Program in the UCLA Department of Neurology; Dr. Kevin C. Brennan, a clinical and research fellow in Charles' lab; and colleagues used a mouse model to discover a big difference between males and females with regard to a phenomenon called cortical spreading depression (CSD), which is thought to be a chief culprit in causing migraines. In a separate study, to be published in the September issue of the Journal of Headache and Pain, the researchers report preliminary success in preventing migraines using memantine, a drug that blocks CSD waves.


Comment on this SOTT Focus

---
Science & Technology
---
Flying saucer in production in the US

Megan Levy
The Telegraph
2007-08-04 17:53:00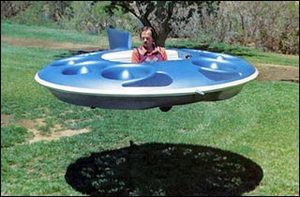 The 'Jetsons-like' flying machine is the size of a small car and boasts a top speed of 100mph



Whizzing to work in a flying saucer seems like a futuristic fantasy reminiscent of George Jetson and his space-age pals.

But that reality may be one step closer after US company Moller International embarked on a wacky 30-year quest to build a personal flying pod.

Comment on this SOTT Focus

---

MySpace weakness patched, hacker's profile deleted


AFP
2007-08-06 14:36:00

By the time Rick Deacon was done Sunday showing hackers in Las Vegas how to commandeer MySpace profile pages, he was evicted from the social networking website and the weakness fixed.

The US college student uncovered a MySpace vulnerability months ago and shared his discovery at DefCon, the largest gathering of computer hackers in the world.

"Obviously they weren't happy about it," Deacon said after he finished his presentation, checked his e-mail and saw a message from MySpace telling him his account was deleted for "violating terms of service."

"In retrospect, I should have used a dummy account."

Deacon's attack relied on duping MySpace users into clicking rigged links, perhaps in online forums or bulletin boards, which routed them to a file that steals passwords and identifying information stored in software "cookies."


Comment on this SOTT Focus

---
Our Haunted Planet
---
Flashback: Second O'Hare Airport UFO Photo Surfaces

Billy Booth,
about.com
2007-01-29 14:54:00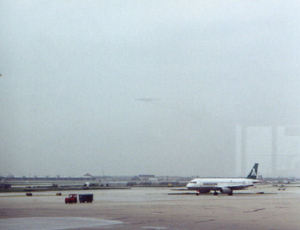 ©unknown
O'Hare UFO
Comment on this SOTT Focus
---

UFO Over O'Hare Airport: New Report

Leonard David
LiveScience.blogs
2007-08-06 11:49:00

The National Aviation Reporting Center on Anomalous Phenomena (NARCAP), based in Vallejo, California, has investigated that November 7 incident allegedly involving an unidentified aerial object that violated controlled airspace at Chicago's O'Hare International Airport.

As viewed by airline and airport employees at O'Hare, the object was round and revolving, gray in color and metallic. It hovered at an altitude less than 1,900 feet above ground level.


Comment on this SOTT Focus

---

Sightings of mysterious giant bird continue in San Antonio


KENS 5 Eyewitness News
2007-08-06 06:41:00

Loch Ness has its monster. Does San Antonio have one, too?

Strange sightings of a huge flying creature have been reported as recently as six months ago. Is it a monster or myth?

Guadalupe Cantu III was busy working his newspaper route, but he says the big news of that day 10 years ago flew right over his car. He says he's seen what most have not - an unidentified flying object, one that still scares him.


Comment on this SOTT Focus

---
Don't Panic! Lighten Up!
---
New York: Bus Driver Accused Of Beating Passenger With Phone


Associated Press
2007-08-06 09:55:00

A bus driver struck a passenger about the head with a phone after the rider refused to give up his seat to an elderly woman, police said.

The driver, Larry Woods, 44, and the rider, Christian Custis, 22, were arrested and charged with assault and harassment after the incident on the Q43 bus in the Jamaica section of Queens. Woods was also charged with criminal possession of a weapon. The men were arraigned in Queens Criminal Court.


Comment on this SOTT Focus

---

Hello Kitty to punish bad-boy Thai police


AFP
2007-08-06 08:58:00

Thai police said Monday they have recruited Hello Kitty, the moon-faced global icon of cuteness, as a new disciplinary tool for officers found engaging in "inappropriate" behaviour.

Officers who speak too aggressively to civilians, who fail to turn off their engines when they park their cars, or commit other minor violations of proper conduct will be forced to wear bright pink Hello Kitty armbands as punishment, police Colonel Pongpat Chayaphan told AFP.

Previously such offences were punished by a written reprimand, but Pongpat said that seemed to do little to deter future breaches of conduct.


Comment on this SOTT Focus

---

Woman has pencil removed from head


Reuters
2007-08-06 08:52:00

A 59-year-old German woman has had most of a pencil removed from inside her head after suffering nearly her whole life with the headaches and nosebleeds it caused, Bild newspaper reported on Monday.

Margret Wegner fell over carrying the pencil in her hand when she was four.


Comment on this SOTT Focus

---
---

Remember, we need your help to collect information on what is going on in your part of the world!
Send your article suggestions to: sott(at)signs-of-the-times.org

---
Click here to return to the Signs of the Times Archive
Click here for today's Signs Page