---
Sections on today's Signs Page:
---
SOTT Focus
---
Barak Obama - Judas Goat

Joe Quinn
Signs of the Times
2007-08-01 16:39:00



Cute, cuddly, harmless-looking, liberal Barack Obama. Now there's a guy to get the U.S. back on track! If he can just 'win' the primary (s)election process, and then the (s)election process after that, what's it called...oh yeah, the (p)residential (s)elections, he'll bring an end to the mindless massacring of innocent civilians for profit that has come to define the "war on terror", and the American people need never again be stirred out of their mind-numbing complacency by stories of small brown children being decapitated by a brave American teenager with a .50 caliber machine gun. I mean, Viet-nam and My Lai was containable, it was successfully pitched as an "American tragedy", but this Iraq business is getting out of hand! After all, the harsh realities of war 'over there' are meant to stay 'over there', not ooze out of the carefully manipulated American daily broadsheets and into the fragile mind of the average American.

So Obama's the man to fix it all, right? He'll stop the Republican rot! Or am I missing something?

Comment on this SOTT Focus

---
Best of the Web
---
No new articles.
U.S. News
---
Teen jailed at airport over paid traffic ticket

Marcus K. Garner
Atlanta Journal-Constitution
2007-08-01 13:59:00

He was basking in the afterglow of a "trip of a lifetime" when he returned to Atlanta Monday.

Seventeen-year-old Stephen Kelsey, a rising senior at Woodward Academy, had just spent two weeks playing soccer in Madrid and London. He was exhausted. He was exhilarated.

What he didn't realize was that he was a wanted man.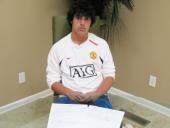 ©Marcus K. Garner/AJC
Stephen Kelsey, 17, was arrested Monday at Hartsfield-Jackson International Airport after Sandy Springs police mistakenly issued a warrant for his arrest.
Comment on this SOTT Focus
---

Senate panel OKs tobacco regulations

Mary Clare Jalonick
AP
2007-08-01 13:55:00

A Senate committee Wednesday embraced legislation that would for the first time allow federal regulation of cigarettes.

The bill, approved 13-8 by the Health, Education, Labor and Pensions Committee, would give the Food and Drug Administration authority to restrict tobacco advertising, regulate warning labels and remove hazardous ingredients.

Comment on this SOTT Focus

---

Product Recall: 1.5 million Fisher-Price childrens toys with lead paint

Nicole Maestri
Reuter
2007-08-02 13:15:00

Mattel Inc. is recalling 1.5 million Chinese-made toys worldwide because their paint may contain too much lead -- the latest in a deluge of product safety scares that have tainted the "made in China" brand.

Comment on this SOTT Focus

---

Democrats Scrambling to Expand Bush's Eavesdropping Authority

JAMES RISEN
New York Times
2007-08-02 12:32:00

Under pressure from President Bush, Democratic leaders in Congress are scrambling to pass legislation this week to expand the government's electronic wiretapping powers.

Comment on this SOTT Focus

---

Women Who Accuse Bush of Illicit Sex Mysteriously Disappear, and Other Tales of Sex and Power in Washington

DAVID ROSEN
Counterpunch
2007-08-02 07:07:00

Does the current wave of sex scandals signify something new in American politics or merely the continuation of something as old and established in politics as payoffs, bribes, favors and business-as-usual corruption?

The unfolding sex scandal involving a growing number of Republican worthies has been fun to watch. Two upstanding moralists, David Vitter, Louisiana's Republican senator, and Randall L. Tobias, former head of the U.S. Agency for International Development (USAID), have been exposed as clients of the "DC Madam," Deborah Jeane Palfrey. They join their fellow civic leaders, disgraced congressmen Mark Fowley (R-FL) and Don Sherwood (R-PA) as well as the defrocked Rev. Ted Haggard, who have been undone by those deeper desires that their simplistic morality could not contain.

Comment on this SOTT Focus

---

Texas Woman Kills Husband, Two Kids, Commits Suicide


Associated Press
2007-08-02 06:39:00

A stay-at-home mother in an affluent Dallas suburb fatally shot her husband and two children as they slept before killing herself, police said.

Detectives were reviewing a suicide note left in the house, where Andrea Roberts killed her husband, Michael Lewis Roberts, and children, Micayla, 11, and Dylan, 7, police said. Each had a single gunshot wound to the head.

Their bodies were found in their beds when next-door neighbor Tim Warren and Michael Roberts' mother checked on the family in the morning at the request of her son's employer after he missed a business meeting.


Comment on this SOTT Focus

---
UK & Euro-Asian News
---
Most senior "anti-terrorism" officer is a liar - it's official


BBC
2007-08-02 17:07:00

There were "serious weaknesses" in the Metropolitan Police's handling of information after the shooting of Jean Charles de Menezes, a report has found.



Assistant Commissioner Andy Hayman "misled" the public

, the Independent Police Complaints Commission ruled.


Comment on this SOTT Focus

---

De Menezes: Met guilty of serious failings - How about murder and lies!

Richard Holt
telegraph.co.uk
2007-08-02 14:18:00

The report into the aftermath of the shooting of an innocent Brazilian mistakenly identified as a suicide bomber has revealed serious failings that go right to the top of the Metropolitan Police.

Britain's leading counter-terrorism officer is facing disciplinary action over his handling of the case after the report by the Independent Police Complaints Commission (IPCC) found that he deliberately misled the public and the head of the Metropolitan Police.

Comment on this SOTT Focus

---

Northern Ireland: Sinister new powers quietly usher in Police State

Chris Thornton
Belfast Telegraph
2007-07-31 18:25:00

Soldiers stationed in Northern Ireland will be handed

arrest powers greater than in any other part of the UK

tonight - even as their role here officially diminishes.

The Army will formally close Operation Banner - its 38-year anti-terrorist role - at midnight tonight.

Comment on this SOTT Focus

---
Around the World
---
Darfur: Drawings of children used as evidence of war crimes

Andrew Grice
The Independent
2007-08-02 17:36:00

Dramatic new evidence of the attacks on the people of Darfur by Sudanese government troops has emerged in 500 drawings by children who escaped the violence by fleeing across the border to Chad.

In a ground-breaking move, the remarkable collection of images will now be submitted to the International Criminal Court (ICC), which has started proceedings against a Sudanese government minister and a militia commander accused of committing war crimes in Darfur.

Comment on this SOTT Focus

---

Sean Penn Praised by Venezuela's Chavez

Ian James
Associated Press
2007-08-02 09:20:00

Venezuelan President Hugo Chavez has praised Sean Penn for his critical stance against the war in Iraq, saying the two chatted by phone and soon plan to meet in person.

Chavez said Penn traveled to Venezuela this week wanting to learn more about the situation in the country and walked around some of Caracas' poor barrios on his own.

Comment on this SOTT Focus

---

Propaganda goes into overdrive: The Failed States Index 2007


Foreign Policy
2007-08-02 15:26:00



The world's weakest states aren't just a danger to themselves. They can threaten the progress and stability of countries half a world away. In the third annual Failed States Index, FOREIGN POLICY and

The Fund for Peace

rank the countries where the risk of failure is running high.



Comment on this SOTT Focus

---

Russian claims the North Pole

Guy Faulconbridge
Reuters
2007-08-02 09:16:00

Russian explorers dived deep below the North Pole in a submersible on Thursday and planted a national flag on the seabed to stake a symbolic claim to the energy riches of the Arctic.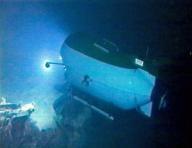 ©Reuters
Comment on this SOTT Focus
---

UN OKs 26,000 Peacekeepers for Darfur


AP
2007-08-02 01:49:00

The U.N. Security Council approved a 26,000-strong peacekeeping force for Darfur on Tuesday to try to help end four years of fighting that has killed more than 200,000 people in the conflict-wracked Sudanese region.

Comment on this SOTT Focus

---

Pilots unable to slow down in Brazil plane crash


AFP
2007-08-02 00:30:00

Pilots in Brazil's worst plane crash last month panicked, crying "Oh my God!, Oh my God!" as they desperately tried to slow down their jetliner on landing, according to transcripts from the plane's cockpit recorder released Wednesday.

Comment on this SOTT Focus

---
Big Brother
---
More control: L.A. City Council votes to outlaw smoking at municipal parks

Ari B. Bloomekatz, Times Staff Writer
LA Times
2007-08-02 13:40:00

Violators could be fined up to $250 under the new law, which needs the mayor's approval.

Citing potential fire dangers and concerns over the health risks posed by secondhand smoke, especially in open space areas the Los Angeles City Council on Wednesday approved legislation that would prohibit smokers from lighting up in municipal parks.

Comment on this SOTT Focus

---

UK Police may be given power to take DNA samples in the street

Alan Travis
The Guardian
2007-08-02 12:52:00

The Home Office is considering giving the police the power to take a DNA sample on the street, without taking the suspect to a police station, as well as taking samples from suspects in relatively minor offences such as littering, speeding or not wearing a seat belt.

The move comes as an official genetics watchdog prepares a public inquiry into the police national DNA database, following concern over the retention of samples from people acquitted of any offence, and disclosure that the database holds DNA records for one in three of British black males.The database is the largest in the world, with 3.4m profiles, more than 5% of the UK population. If the powers are granted, it would expand massively.



Comment on this SOTT Focus

---

Livingstone fights 'stupid' Heathrow protesters ban

Martin Hickman
The Independent
2007-08-01 19:05:00

Heathrow's owner, BAA, came under sustained attack from the Mayor of London and business leaders over poor facilities at the airport and plans to halt environmental protesters.

Ken Livingstone, launched a tirade against the Spanish-owned company's "breathtaking stupidity" for trying to ban from the London Underground millions of people who might join a protest camp next month.

Comment on this SOTT Focus

---
Axis of Evil
---
More gut feelings from the folks who brought you 9-11; We have "90 days at most"


Fox News
2007-08-02 07:28:00

Former Israeli Counterterrorism Intelligence Officer and President and CEO of Interfor, Inc. predicts "terror" attacks on US:

"I predict, based primarily on information that is floating in Europe and the Middle East, that an event is imminent and around the corner here in the United States. It could happen as soon as tomorrow, or it could happen in the next few months. Ninety days at the most."


Comment on this SOTT Focus

---

Under siege: drug shortage 'is killing patients in Gaza'

Eric Silver
The Independent
2007-08-01 18:56:00

Shifa hospital, the biggest in the Gaza Strip, is running out of drugs. It is performing emergency operations only. The CAT scanner is out of service for want of spare parts. The orthopaedic department no longer has plaster of Paris. Hospital managers appealed yesterday to the international community to lift the siege on Gaza, which imposed after Hamas seized control in June.

Comment on this SOTT Focus

---
Middle East Madness
---
Israeli troops murder 33 and kidnap 300 - and that's just July

IMEMC Staff
IMEMC
2007-08-02 00:06:00

The Foundation of International Solidarity for Human Rights published a report revealing that Israeli troops shot and killed 33 residents during the month of July, and kidnapped 300 residents. One of the killed residents was a child, and nine were extra-judicially assassinated by the army.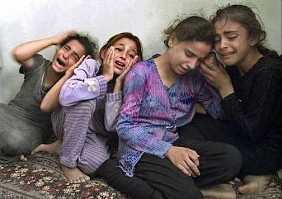 ©N/A
Archive Photo - Rafah
Comment on this SOTT Focus
---

Amputations bring health crisis to Iraq

Peter Beaumont
The Guardian
2007-08-02 15:34:00

Iraq is facing a hidden healthcare and social crisis over the soaring number of amputations, largely of lower limbs, necessitated by the daily explosions and violence gripping the country.

Comment on this SOTT Focus

---

Water taps run dry in Baghdad

STEVEN R. HURST
AP
2007-08-02 15:14:00

Much of the Iraqi capital was without running water Thursday and had been for at least 24 hours, compounding the urban misery in a war zone and the blistering heat at the height of the Baghdad summer.

Comment on this SOTT Focus

---
The Loan Gunmen
---
Suspicious trade lifts Wall Street (aka Quick Pump)


Reuters
2007-08-02 16:35:00

A big jump in stocks in the last half hour of trading late on Wednesday sparked speculation that a bad trade in the futures market was behind the unexpected rally, but CME Group the world's largest futures exchange, said trading was normal.

The rally led to market talk that a mistake had been made on a trade, resulting in a 180 point jump in the Dow Jones industrial average and a sharp rise in the benchmark Standard & Poor's 500 Index in the last 20 minutes of trade on Wednesday.

Comment on this SOTT Focus

---

Poll: Two-thirds of Americans believe recession is coming!


Reuters
2007-08-02 13:28:00

Just over two-thirds of Americans believe the country is either already in recession or headed for one over the coming year, according to a new poll conducted jointly by The Wall Street Journal and NBC.

Comment on this SOTT Focus

---

The List: Five Lies My Economist Told Me


Foreign Policy
2007-07-31 14:44:00

Economics prides itself on being the most scientific of the social sciences. Yet the X and Y axes can't always capture globalization's unpredictable turns. In this week's List, FP looks at five ways in which the world economy is pushing economists to think outside the box.



Comment on this SOTT Focus

---

Subprime fallout hits Australia


Reuters
2007-08-01 13:50:00

Australia's Macquarie Bank warned Wednesday that retail investors in two debt funds face losses of up to 25 percent as fallout from the global credit crunch widened, knocking 10 percent off its shares.

Macquarie, known locally as the millionaire's factory for its big bonuses to staff, is the third Australian institution to flag possible losses as spooked investors have marked down the value of credit assets, with potential losses magnified by borrowings.

Comment on this SOTT Focus

---

Flashback: Scam: Inflation rates are make-believe

Edmund Conway
The Telegraph
2006-12-05 01:25:00

The cost of living for many British households is up to four times the Government's published rate of inflation, The Daily Telegraph can reveal.

Millions of families are experiencing inflation far beyond the official rate of 2.4 per cent, new research suggests.

The Government was last night accused of neglecting hard-up families as the research shatters the illusion that the Consumer Price Index - used by the Bank of England to set interest rates - represents the true cost of living as experienced by many households.

Comment on this SOTT Focus

---

Germany rescues subprime lender


FT.com
2007-08-01 21:06:00

US mortgage turmoil hit investor confidence on the other side of the Atlantic on Wednesday as details emerged of a German government rescue of a domestic lender that suffered heavy losses on subprime investments.

The rescue of IKB, a specialist lender based in Düsseldorf, began on Sunday when Peer Steinbrück, German finance minister, called top banking executives to discuss a bail-out. According to people who took part in the conference call, Jochen Sanio, head of Germany's financial regulator, is said to have warned of the worst banking crisis since 1931.

Comment on this SOTT Focus

---
The Living Planet
---
Ireland: Flooding into the record books as summer months are wettest ever

Aideen Sheehan
Independent.ie
2007-08-02 17:10:00

Dubliners have endured the wettest summer since records began - but the rest of the country didn't have much to smile about either.

More rain fell on Dublin in June and July than in any of the 170 years for which records have been kept, Met Eireann revealed yesterday.

Comment on this SOTT Focus

---

Summer storm causes damage across Southern Finland


Helsingin Sanomat
2007-08-02 14:43:00

A sharp summer storm and galeforce winds swept across Finland on Tuesday. Following the storm, trees falling on power lines left thousands of households without electricity in various parts of the country. Still last night, several homes in the municipality of Nurmijärvi in Southern Finland faced power cuts caused by the gales.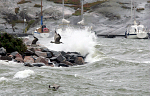 ©Helsingin Sanomat
Comment on this SOTT Focus
---

Australia's Torres Strait islands at risk from global warming

Peter Michael
The Courier Mail
2007-08-02 14:35:00

Global warming is not just a theory in Torres Strait - it is lapping at people's doorsteps.

The phenomenon is a visible reality as rising sea levels threaten to erase centuries-old island communities.

Roads have been swallowed whole, buildings washed out, graveyards swamped and houses flooded in six of the most vulnerable low-lying island communities.


©OMC
Comment on this SOTT Focus
---

Albino sparrows spotted in UK


BBC News
2007-08-02 14:06:00

A pair of rare Albino sparrows have turned up in County Antrim.

The pure white birds, which lack the the common sparrow's usual brown, grey and black pigmentation, were spotted in a garden near Islandmagee.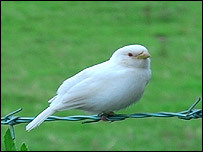 ©BBC
A keen birdwatcher captured the rare footage of the sparrows.
Comment on this SOTT Focus
---

Czech basin might have arisen through mighty cosmic impact


Prague Daily Monitor
2007-08-02 11:34:00

Some experts are starting to support the theory that the fall of a giant meteorite some 2 billion years ago may have created the Czech basin, surrounded by mountain ranges, reminding of a crater and easily detectable from high altitudes, writes the weekly Tyden out today.

Comment on this SOTT Focus

---

Two Strong Earthquakes Strike Sakhalin, East Russia

Aaron Sheldrick
Bloomberg
2007-08-02 06:30:00

Two strong earthquakes, one of magnitude 6.2, struck near Sakhalin Island in eastern Russia today, the U.S. Geological Survey said. Two people were killed and Japan's government said a small tsunami hit Hokkaido.

The first, stronger quake struck 81 kilometers (50 miles) west of Yuzhno-Sakhalinsk on Sakhalin and 205 kilometers north of Wakkanai in Hokkaido at 1:37 p.m. local time, the USGS said on its Web site. The quake's depth was 5 kilometers. The second quake, of magnitude 6.1, occurred at 4:22 p.m. eastern Russian time in the same area with a depth of 21 kilometers.


Comment on this SOTT Focus

---
Health & Wellness
---
Doctor Calls for Truth on Vaccines


Swansea Evening Post
2007-08-02 15:09:00

Vaccinating our children is a routine part of protecting them from illness in childhood - but a new book queries whether it is worth the risk.Dr Andrew Wakefield, who challenged the safety of the MMR vaccine because of fears over a possible link to autism, is currently fighting to save his career, meanwhile the Government insists vaccines are essential and save millions of lives.

The result is that many parents are anxious and confused about the best course of action.

And now another doctor, Dr Richard Halvorsen, raises his concerns - warning that the Government "misleads us about vaccines".

Comment on this SOTT Focus

---

Hot weather increases suicide risk , study says

David Batty
The Guardian
2007-08-02 06:43:00

Britain may finally be basking in summer sunshine after the wettest July in more than 200 years, but psychiatrists have still managed to dampen the country's spirits. Hot weather increases the risk of suicide, according to research published today.

A study of more than 50,000 suicide cases in England and Wales, between 1993 and 2003, finds that once the average daily temperature exceeds 18C (64F) there is a rise in the number of people who kill themselves.


Comment on this SOTT Focus

---

The alternative reality of FDA and Big Pharma

Mike Adams
News Target
2007-07-27 23:01:00

As clear-thinking people, natural health consumers sometimes look at the actions of the Food and Drug Administration (FDA) and wonder what planet its decision makers seem to be from. It's like the FDA is living in a completely different world than the rest of us -- a world where nutrients are dangerous, but synthetic chemicals are perfectly safe for human consumption.

In fact, the idea that FDA bureaucrats and modern medicine promoters are living in a different reality is not far from the truth. I my view, FDA decision makers have no connection with reality. They're simply operating on a system of false beliefs and circular reasoning that justifies their efforts to protect Big Pharma profits by exploiting, misleading and directly harming the public.


Comment on this SOTT Focus

---
Science & Technology
---
Aztec pyramid ruins found in Mexico City


Reuters
2007-08-01 14:31:00

Archeologists have discovered what they think are ruins of an Aztec pyramid razed by vengeful Spanish conquerors in what is now one of Mexico City's most crime-ridden districts.

Construction workers unearthed ancient walls in the busy Iztapalapa neighborhood in June, and government archeologists said on Wednesday they believe they may be part of the main pyramid of the Aztec city, destroyed by conquistador Hernan Cortes in the 16th century.

Comment on this SOTT Focus

---

Black Death casts a genetic shadow over England

Colin Barras
New Scientist
2007-08-02 01:40:00

The Black Death continues to cast a shadow across England. Although the modern English population is more cosmopolitan than ever, the plagues known as the Black Death killed so many people in the Middle Ages that, to this day, genetic diversity is lower in England than it was in the 11th century, according to a new analysis.

Comment on this SOTT Focus

---
Our Haunted Planet
---
Close encounters for the people of Redditch

Shahid Naqvi
Birmingham Post
2007-08-02 11:00:00

People of Redditch beware - you're being watched!

Britain's ufologists are getting excited over four separate sightings this week of what they believe could be an alien space craft hovering over the Worcestershire town.

Comment on this SOTT Focus

---
Don't Panic! Lighten Up!
---
Shopkeeper sounds a WWII air-raid siren when a traffic warden is spotted


Daily Mail
2007-08-01 14:10:00

When traffic wardens started to blitz a quiet corner of suburban London, one shopkeeper decided it was his duty to fight back.

Martin Herdman put up a 1,000-watt public address system outside his shop near Twickenham and recruited a network of "spies" to alert him the instant they spotted a parking attendant in the area.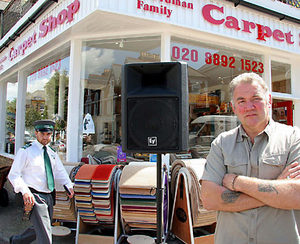 ©Daily Mail
Siren warning: Martin Herdman and his PA system, which alerts customers to parking wardens.



Then, as soon as the alarm was raised, he started playing a recording of a Second World War-style air raid siren over the system.

Comment on this SOTT Focus

---

Invincible America Assembly Sends Vibes to Bring U.S. Utopia

Ayesha Rascoe
Reuters
2007-08-02 10:25:00

U.S. stocks had a tough week with the Dow Jones Industrial Average suffering its worst one-week point drop in five years, but a group of meditators promise their good vibrations will send the index past 17,000 within a year.

A group called the Invincible America Assembly made that claim and more on Friday, insisting they have America's prosperity under control and their positive vibes will bring fewer hurricanes and better U.S.-North Korean relations.

Comment on this SOTT Focus

---
---

Remember, we need your help to collect information on what is going on in your part of the world!
Send your article suggestions to: sott(at)signs-of-the-times.org

---
Click here to return to the Signs of the Times Archive
Click here for today's Signs Page