---
Sections on today's Signs Page:
---
SOTT Focus
---
No new articles.
Best of the Web
---
The Last of England

Ian Buckley
Shamireaders
2007-07-31 18:26:00

'Do not forget that it is not permitted to either individuals or to peoples to lose their last hope. Many whom the world has thought dead have been resurrected.' George Gemistos Plethon (1355-1452)

Mid-year in the middle of England. Sun, wooded valleys, secluded stone chapels, homesteads and a range of fells across the horizon. The names have a kind of poetry : Beatrix Hill, Birkett Fell, Parlick and Penyghent. What a wonderful world it might be if we were not dragged down by the intervention of 'the doctors and lawyers, the professors gorged with sawdust, the merchants who sell blades of grass - the awful people of the Fomor', as James Stephens once wrote.

Comment on this SOTT Focus

---

The Murder of Ahmad by the IDF in Hebron

Kawther Salam
The Daily Life of Kawther Salam
2007-08-01 07:48:00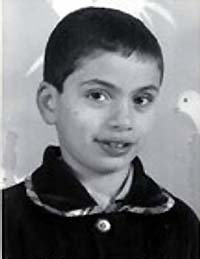 Ahmad Mohsen Al-Sfaki, murdered at age 14 (Pic Credit: Al-Sfaki Family)



On July 3, 2007, soldiers of IDF Brigade Commander Yehuda Fuchs murdered the 14-year-old child Ahmad Mohsen Al-Skafi in Hebron. After I called the family last weekend to ask them about the incident, I was shocked not only because of what the family told me, but also by the complete decline in the level of professionalism among the journalists in the area of conflict. The measures of the IDF to restrict the work of Palestinian journalists hinder them in fulfilling their important mission in the Palestinian cities. IDF commanders declare the places where they intend to commit crimes as "military zones" and then arrest any journalist who reaches these areas of conflict under that pretext. It is very important for the occupation regime of the IDF to cover up the evidence of the daily crimes of their soldiers against unarmed civilians, specially the children who they kill for no reason but "fun".

This incident was reported previously, but the reports, also on the Internet, were based on the lies of the IDF.



According to the wishes of the Israeli occupational regime, the IDF spokespersons should be the only sources which supply the local and the International media with news about IDF "activities" in Palestinian cities. The IDF press releases are usually based on lies, rumors and innuendo, and they always seek to "justify" the crimes of the IDF against Palestinians.

Comment on this SOTT Focus

---
U.S. News
---
NY baseball fan killed mother as team lost


Reuters
2007-07-30 10:32:00

A New York man has been charged with beating his mother to death with a barbell after losing his temper while watching a baseball game on television.

Comment on this SOTT Focus

---

BP gets OK to dump mercury into Lake Michigan

Bobby Carmichael
USA Today
2007-07-31 17:33:00

A BP (BP) refinery in Indiana will be allowed to continue to dump mercury into Lake Michigan under a permit issued by the Indiana Department of Environmental Management.

The permit exempts the BP plant at Whiting, Ind., 3 miles southeast of Chicago, from a 1995 federal regulation limiting mercury discharges into the Great Lakes to 1.3 ounces per year.

Comment on this SOTT Focus

---

California: Surgeon accused of trying to 'harvest organs'

Dan Glaister
The Guardian
2007-08-01 09:39:00

A California transplant surgeon has been accused of hastening the death of a severely disabled patient in order to harvest his organs. If found guilty, Hootan Roozrokh faces up to eight years in prison.

Dr Roozrokh was part of a team preparing to operate on Ruben Navarro, 25, who had been on a life support machine and was found to be unresponsive. The patient's family had agreed to donate his organs.


Comment on this SOTT Focus

---

Whitewash! Retired general censured in Tillman case

RICHARD LARDNER and ERICA WERNER
AP
2007-08-01 03:33:00

The Army censured a retired three-star general Tuesday for a "perfect storm of mistakes, misjudgments and a failure of leadership" after the 2004 friendly-fire death in Afghanistan of Army Ranger Pat Tillman.

Army Secretary Pete Geren asked a military review panel to decide whether Lt. Gen. Philip Kensinger, who led Army special operation forces after the Sept. 11 attacks, should also have his rank reduced.

Comment on this SOTT Focus

---

Cops: New York woman got millions to care for children she starved

By PAUL QUINLAN
Palm Beach Post
2007-07-31 22:01:00

PORT ST. LUCIE - The nine people alleged to have been starved and imprisoned in the home of a Port St. Lucie woman were among 11 teenagers she adopted between 1993 and 1996 from New York City's foster care system, from which she collected as much as $2 million to care for them, Port St. Lucie police said today.

Comment on this SOTT Focus

---

Car Dealer Accused of Killing 2 Workers

By GIOVANNA DELL'ORTO
Associated Press
2007-07-31 20:41:00

ATLANTA - A finacially strapped owner of a car dealership told authorities he was under stress when he killed two employees because they kept asking for pay raises, police said Tuesday.


Comment on this SOTT Focus

---
UK & Euro-Asian News
---
Children being used as 'guinea pigs' in mass Wi-Fi experiment, warn teachers

Laura Clark
Daily Mail
2007-08-01 13:38:00

The use of wi-fi networks in classrooms should be immediately supsended until an inquiry has fully investigated the health threat to millions of schoolchildren, teachers have urged.


Comment on this SOTT Focus

---

UK: Five youths accused of killing man playing cricket with his son


The Guardian / Press Association
2007-08-01 09:35:00

A man playing cricket with his son died as the pair were pelted with sticks and stones by a mob of youngsters, the Old Bailey heard yesterday. The jeering group was made up of children aged between 10 and 13, it was alleged.

Five youths deny Ernest Norton's manslaughter in February last year, and violent disorder. Mr Norton, 67, suffered a heart attack and died after collapsing at outdoor tennis courts at Erith leisure centre, south-east London.

David Fisher QC, prosecuting, said Mr Norton was playing cricket with his 17-year-old son, James, when a group of 15 youths gathered at the fence and began shouting abuse. "As the abuse worsened, the group began throwing stones and pieces of wood at father and son.


Comment on this SOTT Focus

---

All 69 trapped miners rescued in central China


RIA Novosti
2007-08-01 08:11:00

All 69 miners trapped for three days in a flooded coal mine in central China have been rescued, the Xinhua news agency said Wednesday.

The flash flooding hit the Zhijian coal mine, in China's Henan Province, early Sunday while 102 miners were working underground. Thirty-three managed to escape, but 69 others were trapped by rising water.


Comment on this SOTT Focus

---

Update: Woman raped before "honor killing": court


Reuters
2007-07-31 21:54:00

LONDON - A Kurdish woman was brutally raped, stamped on and strangled by members of her family and their friends in an "honor killing" carried out at her London home because she had fallen in love with the wrong man.


Comment on this SOTT Focus

---
Around the World
---
Youth terror suspects in Canada freed


Canadian Press
2007-08-01 14:30:00

Two youths originally arrested during what was being billed as Canada's largest antiterrorism bust are no longer facing charges.

The Tuesday agreement, also known as a "peace bond", means the men are not likely to be involved with the case any longer.

Comment on this SOTT Focus

---

Flashback: Seven riddles suggest a secret city beneath Tokyo

Angela Jeffs
The Japan Times
2003-03-01 10:29:00

During the Gulf War in 1991, Shun Akiba was one of only two foreign journalists reporting from Baghdad, along with Peter Arnett of CNN. With such experience and expertise, it would be reasonable to imagine him in great demand right now. Wrong.

Shun is on some kind of invisible blacklist. His book "Teito Tokyo Kakusareta Chikamono Himitsu" ("Imperial City Tokyo: Secret of a Hidden Underground Network"), published by Yosensha in late 2002, is already in its fifth edition. Yet Shun has found it impossible to get the media to take serious note, write reviews or offer interviews.


Comment on this SOTT Focus

---

New Zealand: Child abuse claims raise queries about Maori culture


The Independent
2007-08-01 09:27:00

The case of a three-year-old girl who was allegedly hung from a washing line and spun in a tumble-dryer has reignited debate in New Zealand about the touchy subject of child abuse within Maori communities.

Four adults including the stepfather of Nia Glassie were remanded in custody yesterday, charged with assault. She is in a serious but stable condition in the Starship Hospital, a children's facility in Auckland.

It is the latest in a long series of shocking cases. A 22-year-old Auckland man, Chris Kahui, will stand trial later this year for the murder last June of his three-month-old twin sons, Chris and Cru. They died in hospital of severe head injuries.


Comment on this SOTT Focus

---

Election fallout! Scandal-hit Japan minister quits


BBC
2007-08-01 04:24:00

Mr Akagi said he bore partial responsibility for the poll result
Japan's scandal-hit agriculture minister is to step down following the ruling coalition's crushing defeat in Sunday's upper house polls.

Norihiko Akagi, who is accused of financial irregularities, offered his resignation and Prime Minister Shinzo Abe accepted it, a spokesman said.


Comment on this SOTT Focus

---
Big Brother
---
Sydney installs terrorism-alert speakers


abc.net.au
2007-08-01 09:35:00

Dozens of loudspeakers have been installed around Sydney's CBD to tell people what to do in the event of a major emergency like a terrorist attack.

New South Wales Police Minister David Campbell says the system is part of the Government's counter-terrorism initiatives announced two years ago and should be operational for next month's APEC summit.

Comment on this SOTT Focus

---

"Limits to freedom" department happily announces: New face of identity protection


UH
2007-08-01 08:32:00

Innovative New Technology Developed at UH Could Play Role in National Security

Trying to remember dozens of personal identification numbers (PIN), passwords and credit card numbers may not be necessary for much longer, thanks to a University of Houston professor and his team.

Taking a radically new approach, UH Eckhard Pfeiffer Professor Ioannis Kakadiaris and his Computational Biomedicine Lab (CBL) developed the URxD face recognition software that uses a three-dimensional snapshot of a person's face to create a unique identifier, a biometric. Shown in government testing to be tops in its field, URxD can be used for everything from gaining access to secure facilities to authorizing credit card purchases. The identification procedure is as effortless as taking a photograph.


Comment on this SOTT Focus

---

Big brother's trash games: Spy-in-sky to target UK city binmen

David Bell
Birmingham Mail
2007-08-01 07:56:00

A spy-in-the-sky satellite is to be used to track hundreds of city binmen on their daily rounds, it was revealed today.

Officials intend to fit sensor equipment to Birmingham's fleet of 70 dustcarts so they can pinpoint their location every minute of the working day.

The initiative comes on the heels of reports that binmen are taking unauthorised time off for extended organised breaks at greasy-spoon style cafes.


Comment on this SOTT Focus

---
Axis of Evil
---
No need to hide it anymore: Letter points to a broader spying program. Bush official cites other activities

Dan Eggen
Washington Post
2007-08-01 09:01:00

The Bush administration's chief intelligence official said yesterday that President Bush authorized a series of secret intelligence activities under a single executive order in late 2001, making clear that a controversial National Security Agency surveillance effort was part of a much broader operation than the president previously described.

The disclosure by Mike McConnell, the director of national intelligence, appears to be the first time that the administration has publicly acknowledged that Bush's order included undisclosed activities beyond the warrantless surveillance of e-mails and phone calls that Bush confirmed in December 2005.


Comment on this SOTT Focus

---

War Tax Act: Analysis says war could cost $1 trillion. Budget office sees effect on taxpayers for decade

Bryan Bender
The Boston Globe
2007-08-01 08:47:00

The war in Iraq could ultimately cost well over a trillion dollars -- at least double what has already been spent -- including the long-term costs of replacing damaged equipment, caring for wounded troops, and aiding the Iraqi government, according to a new government analysis.

The United States has already allocated more than $500 billion on the day-to-day combat operations of what are now 190,000 troops and a variety of reconstruction efforts.


Comment on this SOTT Focus

---

Psychic? Cheney predicts progress in Iraq report


AP
2007-08-01 03:57:00

Vice President Dick Cheney said Tuesday a pivotal September report on the war in Iraq is likely to show "significant progress" - putting himself ahead of President Bush, who has refused to speculate on what the report will say.



Comment on this SOTT Focus

---
Middle East Madness
---
Licenced to kill: Israel's new death squads

Saleh Al-Naami
Al-Ahram Weekly
2007-08-01 09:10:00

The new death squad is code-named Samson. It is a new edition of the Arabists, or units made up of men in Arab garb with orders to attack resistance men deep inside Palestinian territories. On the outskirts of Gaza, members of such squads often abduct farmers and hand them over to Israel's internal intelligence service, Shabak, for interrogation. There, the men are routinely coerced to supply information about the resistance. Yediot Aharonot recently admitted that Palestinians were being blackmailed by the Shabak into working as informers.

Comment on this SOTT Focus

---

Olmert postpones invasion of enemy neighbors after considering failed Lebanon adventure; Predicts calm summer


AP
2007-08-01 13:22:00

The summer season will be calmer than some people think, Prime Minister Ehud Olmert said Tuesday, countering persistent reports in Israeli media predicting a new war.

Olmert, speaking at a graduation ceremony in Jerusalem for the army's command college, said people on both sides of Israel's borders want peace, not war.

Comment on this SOTT Focus

---

US cannot account for 190,000 guns in Iraq, but the insurgents are grateful nonetheless


AFP
2007-08-01 11:46:00

The US government cannot account for 190,000 weapons issued to Iraqi security forces in 2004 and 2005, according to an investigation carried out by the Government Accountability Office.

Comment on this SOTT Focus

---

US to pump Iraq's stolen oil to Israel

Amiram Cohen
Haaretz
2007-08-01 09:21:00

The United States has asked Israel to check the possibility of pumping oil from Iraq to the oil refineries in Haifa. The request came in a telegram last week from a senior Pentagon official to a top Foreign Ministry official in Jerusalem.

Comment on this SOTT Focus

---

Russia reduces ties with Hamas, backs Abbas


AFP
2007-08-01 03:33:00

Russia said Tuesday it was reducing contacts with Hamas but would maintain some ties with the Islamist movement in order to promote "dialogue" in the Palestinian conflict.

Moscow also affirmed its support for Palestinian president Mahmud Abbas, leader of Hamas rival Fatah, who held talks in the Kremlin with Russian President Vladimir Putin.



Comment on this SOTT Focus

---

Reports: Iran May Buy 250 Jets From Russia

Philip Ewing
Defence News.com
2007-07-31 18:03:00

Iran is in negotiations with Russia to buy 250 state-of-the-art fighter jets, an Israeli newspaper reported, in a pointed response to a new American bid to sell billions of dollars' worth of weapons to potential Iranian adversaries in the Middle East.

Comment on this SOTT Focus

---
The Loan Gunmen
---
Hedge Fund Forced to Sell Its Portfolio After Heavy Losses

Jenny Anderson
NY Times
2007-07-31 14:01:00

At the beginning of the summer, Sowood Capital was a $3 billion hedge fund run by a money manager who hailed from the team that built Harvard's endowment into the $30 billion giant that it is today.

Yesterday, Sowood sent out a letter to investors indicating that heavy losses in the credit market had caused the fund to lose more than half its value, prompting it to sell its portfolio to another hedge fund and return the remaining $1.5 billion to investors.

Comment on this SOTT Focus

---

Flashback: Global cartel getting away with multi-billion dollar fraud

Matt Smith
San Francisco Weekly
2005-01-12 09:37:00

There is a huge unfolding American corporate scandal that U.S. officials don't seem to consider an American corporate scandal, a scandal so massive it compares with WorldCom, Global Crossing, and other high-profile corporate frauds in terms of scope, complexity, and amount of money involved. Some of America's great financial institutions are said to have been behind the scam. And if racketeering allegations contained in civil, criminal, and bankruptcy filings in the United States, Europe, and elsewhere are true, court judgments against U.S. banks, U.S. lawyers, and U.S. accountants could run to the tens of billions of dollars -- perhaps even enough to weaken pillars of the global banking system.

Comment on this SOTT Focus

---

World stocks in sharp fall over US economy fears


AFP
2007-08-01 09:31:00

European and Asian stock markets plummeted Wednesday, mirroring heavy losses the previous day in New York, on mounting fears that weakness in the US housing sector could infect the world economy.

In London, Frankfurt and Paris the main share indices were down almost 2.0 percent nearing the half-way stage.



Comment on this SOTT Focus

---

Bear Stearns Halts Redemptions on Third Hedge Fund

Yalman Onaran
Bloomberg
2007-08-01 09:23:00

Bear Stearns Cos., manager of two hedge funds that collapsed last month, halted redemptions from a third fund after a slump in credit markets prompted investors to demand their money back.

Comment on this SOTT Focus

---

British Air Expects 350 Million-Pound Fine in Probe

Emmet Oliver and Tracy Alloway
Bloomberg
2007-08-01 07:52:00

British Airways Plc, Europe's third- largest airline, expects to pay fines of about 350 million pounds ($709 million) to settle U.S. and U.K. price-fixing probes for colluding on the level of fuel surcharges.

The total of the fines is ''consistent with'' the sum British Airways set aside for the cases, the London-based airline said in a statement today. The U.K. Office of Fair Trading imposed a record penalty of 121.5 million pounds and the U.S. Department of Justice will announce its fine later today.


Comment on this SOTT Focus

---
The Living Planet
---
7.2 Magnitude earthquake strikes near Pacific island


Reuters
2007-08-01 14:56:00

A 7.2-magnitude earthquake struck in the South Pacific 30 miles (45 km) southeast of Santo, Vanuatu, the U.S. Geological Survey says.

Comment on this SOTT Focus

---

Toronto swelters through heat wave

Daniel Dale
thestar.com
2007-08-01 14:27:00


On average, said senior government climatologist David Phillips, Toronto gets four 30-plus days every August; this year, we appear to be getting two of them in the month's first two days.
Comment on this SOTT Focus
---

'Dead Zone' Returns to Oregon Coast


AP
2007-07-30 10:28:00

The return of oxygen-depleted water off the Oregon coast is a sign of a warming climate, which could have ill effect on populations of sea creatures, scientists said Monday.

It's the sixth year the water, known as a dead zone, has formed.

''It does, indeed, appear to be the new normal,'' said Jane Lubchenco, professor of marine biology at Oregon State University. ''The fact that we are seeing six in a row now tells us that something pretty fundamental has changed about conditions off of our coast.''

Comment on this SOTT Focus

---

Climate change threatens Siberian forests


University of Leicester / EurekAlert
2007-08-01 08:40:00

In Central Siberia alone, fires have destroyed 38 000 km2 in the extreme fire year of 2003. In that year the smoke plumes were so huge that they caused air pollution as far as in the United States. An international team of scientists believes that Siberian fires are influenced by climate change. The study was led by the Professor Heiko Balzter of the Department of Geography at the University of Leicester.

Professor Balzter said "Last century a typical forest in Siberia had about 100 years after a fire to recover before it burned again. But new observations by Russian scientist Dr Kharuk have shown that fire now returns more frequently, about every 65 years. At the same time annual temperatures in Siberia have risen by almost two degrees Celsius, about twice as fast as the global average. And since 1990 the warming of Siberia has become even faster than before."


Comment on this SOTT Focus

---

Floods displace four million in India's northeast


AFX News
2007-07-31 23:17:00

Millions of people were forced to flee their homes in northeast India as the death toll rose from raging floods triggered by heavy monsoon rains, a minister said.

'The situation has turned devastating overnight, drowning five more people in separate incidents and displacing another three million in 15 districts,' Bhumidhar Barman, relief and rehabilitation minister of Assam state, told Agence France-Presse.


Comment on this SOTT Focus

---
Health & Wellness
---
Broccoli and Other Vegetables Linked with Decreased Risk of Aggressive Prostate Cancer


Science Daily
2007-07-25 14:14:00

Eating more cruciferous vegetables like broccoli and cauliflower is associated with a reduced risk of aggressive prostate cancer.

Several studies have demonstrated an association between eating vegetables and a reduced risk of prostate cancer, but study results have not been consistent and many have not investigated the association among patients with aggressive prostate cancer.

Comment on this SOTT Focus

---

Flashback: Nutrients in certain vegetables may provide cancer-fighting benefit


University of Pittsburgh Schools of the Health Sciences
2007-04-18 02:56:00

Chemicals in cruciferous vegetables, such as broccoli, watercress, cabbage and cauliflower, appear to not only stop human prostate cancer cells from growing in mice but also may cut off the formation of blood vessels that "feed" tumors, says a University of Pittsburgh Cancer Institute study. The study, abstract number 4200, is being presented today at the annual meeting of the American Association for Cancer Research, April 14-18, at the Los Angeles Convention Center.


"The contribution of diet and nutrition to cancer risk, prevention and treatment has been a major focus of research in recent years because certain nutrients in vegetables and dietary agents appear to protect the body against diseases such as cancer," said Shivendra Singh, Ph.D., lead investigator and professor of pharmacology and urology at the University of Pittsburgh School of Medicine. "From epidemiologic data, we know that increased consumption of vegetables reduces the risk for certain types of cancer, but now we are beginning to understand the mechanisms by which certain vegetables like broccoli may help our bodies fight cancer and other diseases."


Dr. Singh's study is based on phytochemicals, called isothiocyanates (ITCs), found in several cruciferous vegetables and generated when vegetables are either cut or chewed. His laboratory has found that phenethyl-ITC, or PEITC, is highly effective in suppressing the growth of human prostate cancer cells at concentrations achievable through dietary intake.


Comment on this SOTT Focus

---

Why do people have sex?


University of Texas at Austin
2007-08-01 10:22:00

Many scientists assume people have sex for simple and straightforward reasons such as to experience sexual pleasure or to reproduce, but new research at The University of Texas at Austin reveals hundreds of varied and complex motivations that range from the spiritual to the vengeful.

After conducting one of the most comprehensive studies on why people have sex, psychology researchers David Buss and Cindy Meston uncovered 237 motivations, which appear in the August issue of Archives of Sexual Behavior.

People's motivations ranged from the mundane ("I was bored") to the spiritual ("I wanted to feel closer to God") and from the altruistic ("I wanted the person to feel good about himself/herself") to the manipulative ("I wanted to get a promotion").


Comment on this SOTT Focus

---

New studies on goat milk show it is more beneficial to health than cow milk


University of Granada
2007-08-01 10:17:00

-It helps to prevent diseases such as anaemia and bone demineralisation.

-UGR researchers have carried out a comparative study on the properties of goat milk compared to those of cow milk. Rats with induced nutritional ferropenic anaemia have been used in the study.

-Goat milk helps digestive and metabolic utilisation of minerals such as iron, calcium, phosphorus and magnesium.

-Part of the results of this research have been published in the prestigious scientific journals International Dairy Journal and Journal Dairy Science.

Comment on this SOTT Focus

---

Hallucinations in schizophrenia linked to brain area that processes voices


EurekAlert / Radiological Society of North America
2007-08-01 10:13:00

For the first time, researchers using magnetic resonance imaging (MRI) have found both structural and functional abnormalities in specific brain regions of schizophrenic patients who experience chronic auditory hallucinations, according to a study published in the August issue of Radiology.

"The results showed abnormalities in specific areas of the brain associated with the capacity to process human voices," said lead author, Luis Martí-Bonmatí, M.D., Ph.D., chief of magnetic resonance in the Department of Radiology at Dr. Peset University Hospital in Valencia, Spain.


Comment on this SOTT Focus

---

Subliminal Priming: Reading a face is tricky business


Northwestern University / EurekAlert
2007-08-01 09:54:00

Reading the face of a person who is trying to conceal fear or other emotions is tricky business, according to a new Northwestern University study of electrical activity in the brain.

Though such "microexpressions" as a brief flash of fear are unlikely to be consciously noticed, they still get picked up by the brain and make their way through the visual system. The effect can alter perception and the way other people are treated or judged, the study concludes.

"Even though our study subjects were not aware that they were viewing subliminal emotional expressions, their brain activity was altered within 200 milliseconds," said Ken Paller, co-investigator of the study and professor of psychology in the Weinberg College of Arts and Sciences at Northwestern. "As a result, the ratings of facial expressions they did see were biased."


Comment on this SOTT Focus

---
Science & Technology
---
NASA Forced to Steer Clear of Junk in Cluttered Space

William J. Broad
NY Times
2007-07-31 15:14:00

Traffic in space is getting so congested that flight controllers in the past few weeks have had to nudge three spacecraft out of harm's way, in one case to prevent the craft from colliding with its own trash.

On July 23, controllers in Houston raised the orbit of the International Space Station by roughly five miles to avoid hitting a half-ton tank of ammonia that a spacewalking astronaut had tossed out earlier in the day while doing some housecleaning on the $100 billion outpost.

Comment on this SOTT Focus

---

Astronauts on asteroids? NASA toys with idea

Leonard David
MSNBC
2007-07-30 06:01:00

Advocates believe in scientific payoff; critics say mission is too dangerous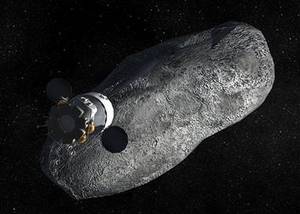 ©Digitalspace / DigitalSpace
NASA is considering sending astronauts on an asteroid mission, as illustrated here.
Comment on this SOTT Focus
---

Archaeologists excavate ancient tannery

MARTA FALCONI
AP
2007-08-01 03:54:00

Archaeologists excavating an ancient tannery believed to be the largest ever found in Rome said Tuesday they might need to move the entire work site, which is being threatened by railroad construction. The 1,255-square-yard complex includes a tannery dating to the second or third century, as well as burial sites and part of a Roman road.


Comment on this SOTT Focus

---

Discovery Provides Key Evidence Of Life's Beginnings On Sea Floor


SPX
2007-07-27 18:02:00

Researchers from Saint Louis University (SLU) and Peking University in China are revealing for the first time the findings of a discovery that could change the way we think about the development of life on Earth. Two years ago, Timothy Kusky, Ph.D., the Paul C. Reinert Professor of Natural Sciences at SLU, and Jianghai Li, a professor of geological science at Peking University, dug up hundreds of fossilized black smoker chimneys in northern China.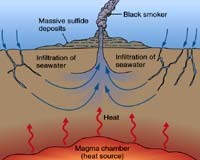 ©Unknown
The SLU/Peking chimneys are 1.43 billion years old, the oldest such discovery on record, with previous findings dating back about 500 million years.



Since then, the researchers have been analyzing the samples in several laboratories. The discovery is important, the researchers say, because it lends support to the theory that life on the planet developed on the sea floor.

Comment on this SOTT Focus

---

Methane found to fuel rare glass sponge reefs

Catherine Brahic
NewScientist.com
2007-07-31 17:57:00

Reef-building glass sponges were once thought to have been extinct for 100 million years. But a new live cluster of the organisms has been discovered off the west coast of the US - only the second known to exist.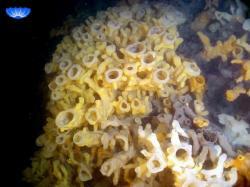 ©University of Victoria
Glass sponges are up to 50 centimetres high, and can build reefs up to 450 cm tall.



Furthermore, unlike the other known glass sponge reefs in Canada, the US reefs appear to be fuelled by methane.

Comment on this SOTT Focus

---
Our Haunted Planet
---
No new articles.
Don't Panic! Lighten Up!
---
Harry Potter Lives!


AP
2007-08-01 14:46:00

Sometimes it's a hassle being Harry Potter.

Especially when you're a 78-year-old man who happens to share the name of a certain fictional boy wizard who is famous the world over.

Comment on this SOTT Focus

---

Battle of the titans: Jesus to battle Barbie on Wal-Mart shelves

Catherine Elsworth
Telegraph
2007-08-01 10:40:00

A foot-high plastic Jesus doll that quotes Scripture and a three-inch Daniel in the lions' den are about to do battle with Barbie and Bratz in toy aisles across America.

The nation's largest retailer, Wal-Mart, has announced that it will start carrying a line of faith-based toys in 425 of its 3,376 stores later this month to see if characters such as Spirit Warrior Samson can rival the popularity of superhero figures like Spiderman.


Comment on this SOTT Focus

---

Bush doesn't see a point in restraining himself and sneers at balding reporter


Ananova
2007-08-01 09:18:00

US President George Bush has poked fun at a balding BBC political editor in a press conference.

Nick Robinson asked Bush at a Camp David if he could trust Gordon Brown not to "cut and run" from Iraq, reports the Daily Mirror.


Comment on this SOTT Focus

---
---

Remember, we need your help to collect information on what is going on in your part of the world!
Send your article suggestions to: sott(at)signs-of-the-times.org

---
Click here to return to the Signs of the Times Archive
Click here for today's Signs Page