---
Sections on today's Signs Page:
---
SOTT Focus
---
No new articles.
Best of the Web
---
"One of Thousands" - The Reality Of U.S. Occupation


Hometown Baghdad
2007-06-22 17:54:00





Comment on this SOTT Focus

---

Face of a psychopath

Glenn Greenwald
Salon
2007-06-21 17:58:00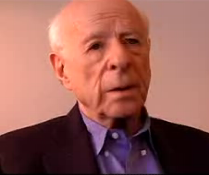 Norman Podhoretz
Neoconservative icon Norman Podhoretz followed up his Commentary article titled "The case for bombing Iran" -- excerpts of which were re-published in The Wall St. Journal -- with an interview elaborating on why he "hopes and prays" that we bomb Iran and how he envisions the bombings.
What Norman Podhoretz is advocating -- blowing Iran into "smithereens" -- is criminal and morally twisted for reasons that should require no elaboration. But the far more significant fact is that such advocacy does not relegate him to the fringes. Quite the contrary, the movement of which he is an integral part, on whose behalf he speaks, is well within the political mainstream as depicted by our political press. And it is doubtful that there is anything he (and his comrades) could do or say which would change that.
Comment on this SOTT Focus
---
U.S. News
---
N.J. Man Drowns 2 Daughters, Hangs Self


Associated Press
2007-06-22 17:33:00

MONTCLAIR, N.J. - A man drowned his two young daughters in a bathtub and hanged himself at his home, authorities said.

The bodies of the 46-year-old man and the children, ages 5 and 6, were found Thursday, just hours after the girls' mother had dropped them off for a visit, police said.


Comment on this SOTT Focus

---

Now is the Time to Speak Out! The Regents and Ward Churchill

Natsu Saito
CounterPunch
2007-06-22 14:45:00

In the next few weeks, the Board of Regents of the University of Colorado (CU) will vote on the dismissal of Professor Ward Churchill. This is the final opportunity for public input in this process.

Over the past two and a half years, many of you have opposed CU's attempts to fire Ward. Ward and I have engaged in this struggle not for the sake of his job (he will always write, speak and teach), nor because we enjoy battling bureaucracy, but because it has become emblematic of contemporary efforts to silence those who insist on discussing uncomfortable truths.

Comment on this SOTT Focus

---

Explosives, gun cache found in 'animal rights extremist' home - possible 'domestic terrorism'

Pierrette J. Shields
Daily Times Call
2007-06-22 13:36:00

Longmont, Colorado - Ronald Swerlein kept magazines in his home from the Animal Liberation Front, a group the FBI calls a "leading domestic terrorism threat," according to police.

He told police he is a "nerd" who was using the chemicals to develop model rocket fuels. Police said his chemical collection went far beyond a rocketry hobby.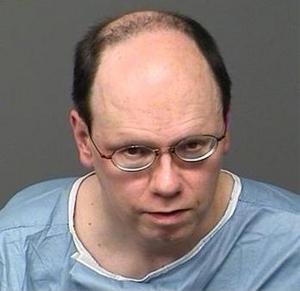 ©na
Ronald Swerlein



Officers seized the magazines from Swerlein's home at 2404 Sunset Drive during a second search Tuesday night.

Police first searched the 50-year-old's home over the weekend and arrested him Sunday on suspicion of possessing and making explosives.

Comment on this SOTT Focus

---

Did Bush's Grandfather Steal Geronimo's Skull?

Marcus Baram
ABC News
2007-06-22 11:34:00

It has all the ingredients for the ultimate conspiracy theory.


Take President Bush and his father, throw in a legendary Apache chief, strange rituals performed in the dead of night in a building named the Tomb, grave robbing, and a secret society of elite students called Skull and Bones.


The oft-told tale is that Bush's grandfather, Prescott Bush, and some of his buddies at Yale, dug up the grave of Apache chief Geronimo, removing his skull and femur and placing them in a glass case in the lobby of the Tomb, the headquarters of the university's notorious Skull and Bones society back in 1917.


It's a story that's become legend at Yale, passed down from generation to generation. Despite the lack of clear evidence, every new clue or rumor just adds to its allure.


Comment on this SOTT Focus

---

Texas: Man bursts into flames after being shot by a taser gun


Daily Mail
2007-06-22 10:48:00

Police are investigating the firey death of a man who burst into flames after dousing himself in petrol and then being shot with a taser gun.


Officers used the gun after the man had poured gasoline over himself.


Juan Flores Lopez, 47, died on Tuesday at a hospital in Texas.


Comment on this SOTT Focus

---

At last! Michael Moore has questions about 9-11 official story

wearechange.org
Google video
2007-06-18 09:04:00



Comment on this SOTT Focus

---
UK & Euro-Asian News
---
British union to boycott Israel


Press TV
2007-06-22 15:26:00

UNISON, Britain's largest labor union, has voted to impose sanctions on Israeli companies at its annual delegates' conference this week.


Comment on this SOTT Focus

---

Putin's War-whoop: The impending clash with Russia

Mike Whitney
ICH
2007-06-21 15:04:00


"What is a 'unipolar' world?

It is world in which there is one master, one sovereign--- one center of authority, one center of force, one center of decision-making. And at the end of the day this is pernicious not only for all those within this system, but also for the sovereign itself because it destroys itself from within.

It has nothing in common with democracy, which is the power of the majority in respect to the interests and opinions of the minority.

In Russia , we are constantly being lectured about democracy. But for some reason those who teach us do not want to learn themselves."

-Russian President Vladimir Putin's address to the Munich Conference on Security Policy 2-10-07
Comment on this SOTT Focus
---

Scientists and MEPs for a GM free Europe

Sam Burcher and Dr. Mae-Wan Ho
ISIS
2007-06-21 14:22:00

Scientists from six countries joined forces with Members of the European Parliament (MEPs) to call for a Europe wide and worldwide ban on growing GM crops at a special briefing in the European Parliament in Brussels on 12 June 2007.

The briefing, organized by ISIS, Third World Network and Green Network, and hosted by Janusz Wojciechowski, MEP, the vice-Chairman of the Committee on Agriculture and Rural Development for the European Union, coincided with the publication of key scientific papers, GM Food Nightmare Unfolding in the Regulatory Sham (ISIS scientific publication) [1] and New Analysis of a Rat Feeding Study with a Genetically Modified Maize Reveals Signs of Hepatorenal Toxicity (CRII-GEN) [2] on how national and international regulators have been ignoring damning evidence against the safety of GM food and feed while colluding with industry to manipulate scientific research to promote GM crops. The papers were presented at the briefing together with a comprehensive dossier containing more than 160 fully referenced articles from the Science in Society archives documenting the serious hazards ignored, the scientific fraud, the regulatory sham and violation of farmers' rights [3] ( GM Science: Hazards Ignored, Fraud, Regulatory Sham, and Violation of Farmers' Rights , ISIS CD Book, 2007).

Comment on this SOTT Focus

---

Eiffel Tower employees fined for embezzling ticket sales


AFP
2007-06-22 11:28:00

Fifteen former workers at the Eiffel Tower, the world's most most visited monument, got suspended jail sentences and fines Friday for embezzling hundreds of thousands of euros from ticketsales.


The 12 women and three men were found guilty of breach of trust for taking advantage of weaknesses in the ticket office's computer system to steal part of the sales revenues from 1996 to 2002.


They were handed suspended sentences ragning from three months to one year and fines of between 2,000 et 10,000 euros.


Comment on this SOTT Focus

---

Kyrgyz woman arrested as spy worked on parliament press team


RIA Novosti
2007-06-22 11:05:00

A woman arrested on espionage charges in Kyrgyzstan Thursday worked for the Kyrgyz parliamentary press office, a deputy speaker said Friday.


"Her workplace has already been searched," Kubanychbek Isabekov said, without identifying the woman by the name.


National security services reported Thursday they had arrested "a senior official from one of the republic's key government institutions" after catching her trying to pass on sensitive information to a foreign intelligence agent.


But Isabekov said the arrested woman's position as a senior adviser with the parliamentary press office did not allow her access to any classified material.


Comment on this SOTT Focus

---

Russia: One arrested in police phone tap probe, new suspects to emerge


RIA Novosti
2007-06-22 11:04:00

A senior police official has been arrested in Moscow on suspicion of organizing illegal phone taps and several others are under investigation, which may uncover more suspects soon, a police source said Friday.


"New suspects in the case could surface soon," an official said. "The investigation is continuing involving a number of senior [police] officials and low ranking employees."


The Kommersant daily reported Friday that Mikhail Yanykin - deputy head of a secret police department responsible for wiretapping, covert video surveillance, and other technical support operations - had been apprehended pending official charges. Nikolai Orlov, deputy chief of the Moscow Criminal Investigations Department (MUR), has been ordered not to leave the city.


Investigators said phone tapping, which can be conducted as part of a criminal investigation and requires court approval, had been turned into a profitable business, with services, including printouts of tapped telephone conversations, being provided to a wide range of "clients."


Comment on this SOTT Focus

---
Around the World
---
Addiction takes hold in the poppy fields of Afghanistan

Terri Judd
The Independent
2007-06-22 16:18:00

Dr Rozat ullah Zia, who runs Helmand's only dedicated drug rehabilitation clinic and outpatient programme, estimates that 5 per cent of the population of the province - now said to be the world's largest producer of opium - are addicts.

He believes as many as 70,000 Helmand residents are hooked. His patients range from policemen to five-year-old children, and he has almost 1,000 registered on his books. Most are still awaiting treatment.

Comment on this SOTT Focus

---

Australia gives go-ahead for GM wheat testing

Charlotte Eyre
bakeryandsnacks.com
2007-06-20 14:04:00

The first ever Australian field trials of genetically modified wheat will take place in Victoria this year, as the government aims to fight possible food shortages caused by drought.

The trials were approved by the federal gene technology regulator, who granted "the limited and controlled release of GM wheat lines containing introduced genes for drought tolerance," according to a government report.

Comment on this SOTT Focus

---

Japan defense leak "serious problem": U.S. forces


Reuters
2007-06-22 13:59:00

The leak of data on the missile defense system Japan shares with Washington is a "serious problem", and both nations must work together to improve security, the U.S. forces commander in Japan urged on Friday.

The leak of sensitive information on the high-tech Aegis radar system, used by the United States on ships fitted with SM-3 ballistic missile interceptors, came to light in March and Japanese police have been investigating.

Comment on this SOTT Focus

---

Japanese prince to be treated for alcohol addiction


RIA Novosti
2007-06-22 11:07:00

Japan's Prince Tomohito, 61, has been diagnosed with alcohol addiction and will undergo a course of treatment in a special treatment center, the country's Royal secretariat said Friday.


Prince Tomohito, the eldest son of Emperor Hirohito and the uncle of incumbent Emperor Akihito, is also suffering from insomnia. His health has deteriorated drastically in the past few years.


Comment on this SOTT Focus

---

Pakistan's parliament demands UK apology for honoring Rushdie


RIA Novosti
2007-06-22 11:03:00

Pakistan's parliament on Friday demanded an official apology from Britain for giving a knighthood to Indian-born author Salman Rushdie, considered by Muslims to be a blasphemer.


Rushdie, whose 1988 novel The Satanic Verses prompted Iran's spiritual leaders to issue a religious decree urging Muslims to kill him, was last week awarded a knighthood for services to literature in the Queen's birthday honors list.


Parliament's lower house passed a resolution demanding that Britain reverse its decision and apologize to Pakistan and other Muslim nations for hurting their religious feelings.


"This National Assembly again demands the British government and its Prime Minister Tony Blair immediately withdraw the title... and give an apology to the Muslim world," the parliament said.


Comment on this SOTT Focus

---

Two Russians detained in Japan for mass car theft


RIA Novosti
2007-06-22 10:55:00

Two Russian tourists, suspected of stealing and smuggling more than 100 cars in Japan, have been detained by police in the city of Yokohama, local authorities said Friday.


The suspects were arrested in the course of an investigation in Tokyo in April. The Russians ran a used-car export business, but police discovered that at least a hundred vehicles they sold had been actually stolen.


Comment on this SOTT Focus

---
Big Brother
---
Arizona to gather DNA from those arrested, not just convicted

Amanda J. Crawford
The Arizona Republic
2007-06-22 09:26:00

State lawmakers voted Tuesday to expand the state's DNA database dramatically by requiring all people arrested for certain crimes to provide DNA samples for state records whether they are convicted or not.

Conservative and liberal lawmakers alike raised alarms that the measure would violate the civil liberties of people never convicted of a crime and set a dangerous precedent for government collection of sensitive genetic information.

Comment on this SOTT Focus

---

CIA declassifies 1970s records on illegal surveillance


AFP
2007-06-22 09:05:00

Documents from the 1970s that detail more than two decades of the CIA's illegal spying activities on US soil have been declassified and are now available on the Internet, officials said Thursday.


The 693-page file details the Central Intelligence Agency's illegal activities, such as tapping reporters' phones, engaging in surveillance on students, opening mail, plotting assassinations and human experimentation.


The documents -- the so-called "family jewels" -- are part of official investigations and reforms instituted in 1973 on the order of then CIA chief James Schlesinger, after he discovered illegal activities had been ongoing since the 1950s.


The files were posted online by the National Security Archives at George Washington University.


Comment on this SOTT Focus

---
Axis of Evil
---
The CIA and Fatah; Spies, Quislings and the Palestinian Authority

Mike Whitney
Global Research
2007-06-21 16:28:00

When Hamas gunmen stormed the Fatah security compounds in Gaza last week they found huge supplies of American-made weaponry including 7,400 M-16 assault rifles, dozens of mounted machine guns, rocket launchers, 7 armored military jeeps, 800,000 rounds of bullets and 18 US-made armored personnel carriers. They also discovered something far more valuable--- CIA files which purportedly contain "information about the collaboration between Fatah and the Israeli and American security organizations; CIA methods on how to prevent attacks, chase and follow after cells of Hamas and the Committees; plans about Fatah assassinations of members of Hamas and other organizations; and American studies on the security situation in Gaza." (Aaron Klein, WorldNetDaily.com)

Comment on this SOTT Focus

---

From Warsaw to Gaza

Robert Thompson
Axis of Logic
2007-06-21 14:49:00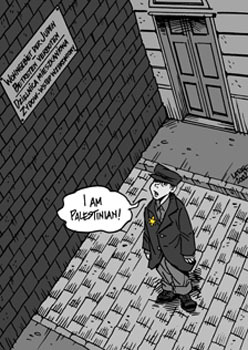 ©Carlos Latuff
I am Palestinian



When I was young, towards the end of the Second World War, we were amazed by the courage and resourcefulness of the resistance fighters in the Warsaw Ghetto who defied and kept at bay the might of Naziism while the Soviet forces waited patiently at a safe distance for Hitler's hordes to do their worst. We praised the resistance and hoped and prayed that as many of these brave fighters as possible would escape to freedom.


Comment on this SOTT Focus

---

White House near decision to close Gitmo and continue torture in other prisons


Associated Press
2007-06-22 09:11:00

The Bush administration is nearing a decision to close the Guantanamo Bay detainee facility and move its terror suspects to military prisons elsewhere, The Associated Press has learned.


Senior administration officials said Thursday a consensus is building for a proposal to shut the center and transfer detainees to one or more Defense Department facilities, including the maximum-security military prison at Fort Leavenworth, Kan., where they could face trial.


President Bush's national security and legal advisers had been scheduled to discuss the move at a meeting Friday, the officials said, but after news of it broke, the White House said the meeting would not take place that day and no decision on Guantanamo Bay's status is imminent.


Comment on this SOTT Focus

---

Cheney Power Grab: Says White House Rules Don't Apply to Him

Justin Rood
ABC News
2007-06-22 07:28:00

Vice President Dick Cheney has asserted his office is not a part of the executive branch of the U.S. government, and therefore not bound by a presidential order governing the protection of classified information by government agencies, according to a new letter from Rep. Henry Waxman, D-Calif., to Cheney.

Comment on this SOTT Focus

---

25 Civilians Killed in Afghan Violence

Amir Shah
AP
2007-06-22 06:40:00

KABUL, Afghanistan -- Suspected Taliban militants attacked police posts in southern Afghanistan, sparking clashes and NATO airstrikes that left 25 civilians dead, a senior police officer said Friday.

Comment on this SOTT Focus

---
Middle East Madness
---
Australians repelled five Iranian gunboats before British incident


Sydney Morning Herald
2007-06-22 17:35:00

The Australian Defence Force says up to five Iranian gunboats tried to capture Australian sailors in the Persian Gulf in December 2004.

A defence spokesman told reporters the four-hour confrontation occurred after Australian navy personnel boarded a grounded cargo ship in the gulf.

Comment on this SOTT Focus

---

Endless Beginnings...

Layla Anwar
An Arab Woman Blues
2007-06-22 16:17:00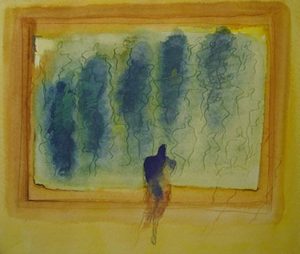 ©n/a



For God's sake, tell me where to begin?


Comment on this SOTT Focus

---

The Complete Story Of Muqtada and Al-Mahdi Army

Mohammed
Last of Iraqis
2007-06-21 15:51:00

I made this post after a very exhausting research , in order to get the tiny details about him , In this post I'll try to tell every detail about this man who had a major role in the destruction and sectarian violence in Iraq.


Comment on this SOTT Focus

---

Documents prove Dahlan's involvement in Arafat's assassination


Palestinian Information Centre
2007-06-22 15:48:00

Palestinian MPs accused the mutiny trend's leader in Fatah faction MP Mohammad Dahlan of involvement in the assassination of the late PA chief Yasser Arafat, and in the shooting at the motorcade of PA premier Ismail Haneyya as well as the Egyptian security delegation in Gaza.


Comment on this SOTT Focus

---

Qatar's cannibals fingered by victim


News.co.au
2007-06-22 10:46:00

Four Asians who murdered another Asian and then ate his body were caught when one of their victim's finger was found in the stomach of one during treatment for acute food poisoning, the daily Al-Sharq newspaper said today.


The Qatari newspaper said the four men had to seek emergency hospital treatment after eating part of the corpse, various bits of which, including a finger, showed up on hospital X-rays.


Comment on this SOTT Focus

---

Women and children killed in Afghan strike


Times Online
2007-06-22 10:10:00

Nine women and three young children from one family have been killed in a Nato air strike that was targeting Taleban fighters in Afghanistan's southern Helmand province, officials said today.

A total of 25 civilians and 20 Taleban fighters were killed in the attack by foreign forces and Afghan troops, which Mohammed Hussein Andiwal, the provincial police chief, said took place on Thursday night.

Comment on this SOTT Focus

---
The Loan Gunmen
---
Halliburton's Accounting Might Make You Wonder

Jonathan Weil
Bloomberg
2007-06-21 17:54:00

Investors have shrugged off almost all the bad news at Halliburton Co. the past few years -- accusations of overbilling the U.S. Army and bribing foreign officials, along with scrutiny over business dealings in Iran and non-compete bids on government work.

Instead of tanking, the company's stock has soared.

The same investors might take notice, though, if Halliburton's financial statements were in doubt, and a former company accounting executive says they are.

Comment on this SOTT Focus

---

US economy 'uncomfortably' close to stalling: IMF

Rob Lever
AFP
2007-06-22 16:43:00

The US economy appears to be emerging from a period of sluggish growth but is "uncomfortably close" to the "stall speed" associated with past recessions, the International Monetary Fund said Friday.

In its annual report on the United States, the IMF cut its outlook for US gross domestic product growth but said it shares the assessment of US authorities "that the most likely scenario is a soft landing."

Comment on this SOTT Focus

---

Bear Stearns Plans $3.2 Billion Hedge Fund Bailout

Jody Shenn and Yalman Onaran
Bloomberg
2007-06-22 16:24:00

Bear Stearns Cos. offered $3.2 billion in loans to bail out one of its failing hedge funds, the biggest rescue since 1998, after creditors started seizing assets and investors demanded their money back.

The High-Grade Structured Credit Strategies Fund would be provided a credit line, the New York-based firm said in a statement today. Bear Stearns is seeking to replace loans extended by banks including Citigroup Inc. and Lehman Brothers Holdings Inc.

Comment on this SOTT Focus

---

UK: The clock is ticking. Offshore savers have just hours left to avoid a possible tax investigation

Grainne Gilmore
The Times
2007-06-22 11:32:00

Hundreds of thousands of taxpayers have only hours to hand over information about any undeclared income they have from offshore accounts or overseas property to the taxman. The 'amnesty' offered by HM Revenue and Customs on unpaid tax runs out at midnight tonight.


Savers who register their details on the Revenue's website www.hmrc.gov.uk to declare unpaid tax before 12am will still have to pay a penalty in addition to all unpaid tax, but it will be capped at 10 per cent of the tax owed.


The Revenue says that those who narrowly miss the deadline will not be guaranteed to receive a cap on the penalty charges, but may still qualify for one. The usual penalty for unpaid tax is between 30 and 100 per cent of the tax owed.


But a spokeswoman said that those who did not register their details at all should be wary. "We will be coming after them," she said.


Comment on this SOTT Focus

---

Only one in six of UK's richest men is paying any income tax

Jane Merrick
Daily Mail
2007-06-22 10:33:00

The super-rich are using loopholes to avoid paying £2billion a year in income tax, official figures have revealed.


Only one in six of those earning more than £10million a year is paying tax on their earnings - with the rest using loopholes to dodge the burden.


The revelation will fuel anger over the private equity tycoons who are making vast fortunes while the gap between rich and poor widens.


MPs condemned the Treasury figures as a 'national disgrace' and urged Gordon Brown to close the loopholes and help ordinary people instead.


Sir Ronald Cohen, one of Britain's richest men, has warned that rioting could erupt on the streets because of the growing divide between the haves and the have-nots.


Comment on this SOTT Focus

---

Bear Stearns funds collapse hits subprime securities market

Nick Beams
World Socialist Web Site
2007-06-21 22:19:00

The major investment and brokerage firm Merrill Lynch is going ahead with a sale of $850 billion worth of financial assets seized from two troubled hedge funds controlled by another major Wall Street firm Bear Stearns.

The confrontation between the two Wall Street giants started to unfold on Tuesday following news that the two hedge funds, set up only 10 months ago, were experiencing sharp falls in the valuation of their assets.


Comment on this SOTT Focus

---
The Living Planet
---
Hotter weather is forecast for much of US this summer

Courtney Dentch
The Boston Globe / Bloomberg
2007-06-22 11:25:00

A swath of the Midwest will get some relief from summer heat in the next three months, while the eastern and western thirds of the country can expect a hotter-than-normal season, forecasters said.


Comment on this SOTT Focus

---

Voyage to the bottom of the Arctic Ocean. Robotics make exploration possible

Colin Nickerson
The Boston Globe
2007-06-22 11:21:00

An international team of scientists is embarking on a search for life on the floor of the ocean at the roof of the world.


Led by researchers from the Woods Hole Oceanographic Institution -- and equipped with unique robotic vehicles designed to explore mountain ranges miles beneath the polar ice cap -- 30 geophysicists, biologists, engineers, chemists, and other deep-sea specialists will depart July 1 from a remote Norwegian archipelago, Svalbard, aboard a powerful icebreaker that will smash a path to exploration sites near the geographic North Pole.


The Arctic, its mysteries concealed beneath thick ice, is the smallest but least known of the world's oceans.


"This is about exploring a portion of the earth that has been largely inaccessible to science," said Robert Reves-Sohn, a geophysicist from the institution who will be chief scientist on the 40-day voyage.


"We're looking for underseas habitats and creatures never seen before," he said during a news conference yesterday.


Comment on this SOTT Focus

---

Antarctic icebergs: unlikely oases for ocean life


EurekAlert
2007-06-22 11:12:00

Icebergs have long gripped the popular imagination, whether as relatively run-of-the-mill floating hazards that cause "unsinkable' ships to founder or, more recently, as enormous breakaway pieces of ice the size of states or small countries.


But, according to a paper published in this week's Science magazine, scientists have discovered that these floating ice islands--some as large as a dozen miles across--have a major impact on the ecology of the ocean around them, serving as "hotspots" for ocean life, with thriving communities of seabirds above and a web of phytoplankton, krill and fish below.


The icebergs hold trapped terrestrial material, which they release far out at sea as they melt. Scientists have discovered that this process produces a "halo effect" with significantly increased nutrients, chlorophyll and krill out to a radius of more than 3 kilometers (2 miles).


Based on their new understanding of the role of icebergs in the ecosystem and the sheer number of icebergs in the Southern Ocean--the researchers counted more than 11,000 in satellite images of some 4,300 square miles of ocean--the scientists estimate that, overall, the icebergs are raising the biological productivity of nearly 40 percent of Antarctica's Weddell Sea.


Comment on this SOTT Focus

---

First manta ray born in captivity is killed


Gulf Times / AFP
2007-06-22 10:32:00

The world's first manta ray ever born in captivity has died at an aquarium in southern Japan after being attacked by its father, officials said yeserday.


The baby manta, a female about 1.9m wide, was born last Saturday at the Okinawa Churaumi Aquarium, drawing worldwide attention.


But it was found dead early yesterday, according to Minoru Toda, a spokesman for the aquarium on the subtropical island of Okinawa.


"I have never seen such a thing but the father manta ray kept chasing the newborn baby from behind. The baby looked stunned and bumped into walls at times," Toda said.


Comment on this SOTT Focus

---

Northern Territories: Vast record breaking tropical rain band

Rebecca Lodin
Weatherzone
2007-06-20 18:00:00

A massive cloud band has caused an unprecedented event, with record rain and cool days across much of Australia's Northern Territories.

Comment on this SOTT Focus

---

Queensland: Record breaking cold snap continues

Matt Pearce
Weatherzone
2007-06-21 15:01:00

Many parts of Queensland experienced their coldest day on record yesterday, and the cold snap is continuing today, according to Weatherzone

The most significant records were broken across inland Queensland, where Boulia had a top of just nine degrees, its coldest day in 119 years of records. Richmond, in northwestern Queensland, reached just 13 degrees, its coldest June day in 115 years of records.



Comment on this SOTT Focus

---
Health & Wellness
---
H5N1 bird flu confirmed at Czech turkey farm


AFP
2007-06-21 17:33:00

Czech officials confirmed Thursday the country's first outbreak of the deadly H5N1 bird flu strain in poultry, at a turkey farm in the centre of the country.

"It is confirmed, it is H5N1," the spokesman for the State Veterinary Administration, Zbynek Semerad, told AFP.

Around 1,800 turkeys have already died at the farm at Tisova, near the central town of Usti-nad-Orlici, which has a flock of around 6,000 birds.

Comment on this SOTT Focus

---

Those raised as eldest seen having edge. Researchers find an impact on IQ

Colin Nickerson
The Boston Globe
2007-06-22 11:15:00

Is big sister always telling you what's best? Does big brother seem to know it all?


Instead of stewing in resentment, maybe you should start listening when they dispense smart-alecky advice.


Turns out, they really are brighter than you, by and large.


A large study by Norwegian scientists appearing in today's edition of Science, the weekly academic journal published by the American Association for the Advancement of Science, concludes that a child raised as the eldest has a higher intelligence quotient, on average, than younger siblings.


The difference is just a couple of IQ points -- not exactly the gap between Albert Einstein and Homer Simpson.


Comment on this SOTT Focus

---

Putting feelings into words produces therapeutic effects in the brain


EurekAlert
2007-06-22 11:10:00

Why does putting our feelings into words - talking with a therapist or friend, writing in a journal - help us to feel better" A new brain imaging study by UCLA psychologists reveals why verbalizing our feelings makes our sadness, anger and pain less intense.


Another study, with the same participants and three of the same members of the research team, combines modern neuroscience with ancient Buddhist teachings to provide the first neural evidence for why "mindfulness" - the ability to live in the present moment, without distraction - seems to produce a variety of health benefits.


When people see a photograph of an angry or fearful face, they have increased activity in a region of the brain called the amygdala, which serves as an alarm to activate a cascade of biological systems to protect the body in times of danger. Scientists see a robust amygdala response even when they show such emotional photographs subliminally, so fast a person can't even see them.


But does seeing an angry face and simply calling it an angry face change our brain response" The answer is yes, according to Matthew D. Lieberman, UCLA associate professor of psychology and a founder of social cognitive neuroscience.


"When you attach the word 'angry,' you see a decreased response in the amygdala," said Lieberman, lead author of the study, which appears in the current issue of the journal Psychological Science.


Comment on this SOTT Focus

---

Ancient retrovirus sheds light on modern pandemic


EurekAlert
2007-06-22 10:27:00

Human resistance to a retrovirus that infected chimpanzees and other nonhuman primates 4 million years ago ironically may be at least partially responsible for the susceptibility of humans to HIV infection today.


These findings, reported by a team of researchers at Fred Hutchinson Cancer Research Center in the June 22 issue of Science, provide a better understanding of this modern pandemic infection through the study of an ancient virus called Pan troglodytes endogenous retrovirus, or PtERV1.


"This ancient virus is a battle that humans have already won. Humans are not susceptible to it and have probably been resistant throughout millennia," said senior author Michael Emerman, Ph.D., a member of the Human Biology and Basic Sciences divisions at the Hutchinson Center. "However, we found that during primate evolution, this innate immunity to one virus may have made us more vulnerable to HIV."


Evidence of human immunity to this ancient retrovirus first emerged with the sequencing of the chimpanzee genome. "When the chimp genome was sequenced, a team of scientists at the University of Washington led by Evan Eichler found the largest difference overall between the chimp and human genomes was the presence or absence of PtERV1," Emerman said. "Chimps have 130 copies of PtERV1 and humans have none."


It is believed that retroviruses have been entering the genome for many millions of years, and so humans share many retroviral DNA fragments with their primate cousins. Such vestiges of primitive infection, rendered inactive by eons of genetic mutation, make up about 8 percent of the human genome.


Comment on this SOTT Focus

---

Canada's first ambulance for obese patients on call

Natalie Armstrong
Reuters
2007-06-22 10:25:00

Obese patients in Calgary, Alberta, are the first in Canada to have a new ambulance on call specially modified to move them in a dignified and safe way while protecting paramedics from injury.


The so-called "bariatric response team" is called in when the patient weighs between 400 pounds (181 kilograms) and 1,000 pounds (453 kg).


"There's a high risk of injury for our staff... obviously, the larger the patient, the higher the probability is," Paul Lapointe, public education officer at Calgary's emergency medical services, said on Thursday.


Comment on this SOTT Focus

---
Science & Technology
---
NASA looks for break in weather to land shuttle


Reuters
2007-06-22 13:48:00

NASA looked to Mother Nature for guidance on Friday as it sought for a second day to bring space shuttle Atlantis and seven astronauts home from a two-week-long mission.

The U.S. space agency said weather would decide if Atlantis lands at Kennedy Space Center in Florida or at back-up site Edwards Air Force Base in California.

Comment on this SOTT Focus

---

Mathematics reveals genetic pattern of tumor growth


UCI
2007-06-22 11:14:00

Using mathematical theory, UC Irvine scientists have shed light on one of cancer's most troubling puzzles - how cancer cells can alter their own genetic makeup to accelerate tumor growth. The discovery shows for the first time why this change occurs, providing insight into how cancerous tumors thrive and a potential foundation for future cancer treatments.


UCI mathematicians Natalia Komarova, Alexander Sadovsky and Frederic Wan looked at cancer from the point of view of a tumor and asked: What can a tumor do to optimize its own growth? They focused on the phenomenon of genetic instability, a common feature of cancer in which cells mutate at an abnormally fast rate. These mutations can cause cancer cells to grow, or they can cause the cells to die.


The scientists found that cancerous tumors grow best when they are very unstable in early stages of development and become stable in later stages. In other words, tumors thrive when cancerous cells mutate to speed up malignant transformation, and then stay that way by turning off the mutation rate.


Comment on this SOTT Focus

---

Internet Fails in 5 Latin Countries


Associated Press
2007-06-22 10:30:00

Accidental damage to an undersea fiber-optics cable left millions of people without Internet service in five Latin American countries, the cable's owner said Thursday.

In Colombia, as many as 45 percent of Internet users were left with limited or no connection. Problems were also reported in Panama, Venezuela, Costa Rica and Nicaragua.


Comment on this SOTT Focus

---

Hacker penetrates Pentagon email system


AFP
2007-06-22 10:29:00

A hacker penetrated an unclassified Pentagon email system, prompting authorities to take as many 1,500 accounts offline, defense officials said Thursday.


"Elements of the OSD unclassified e-mail system were taken offline yesterday afternoon due to a detected penetration," US Defense Secretary Robert Gates said, using an acronym for the Office of the Secretary of Defense.


"A variety of precautionary measures are being taken. We expect the system to be online again very soon," Gates said.


Between 1,000 and 1,500 users of the system were taken offline, a defense official said.


On Wednesday, a congressional panel disclosed that hackers also have succeeded in penetrating computers at the Department of Homeland Security, the lead government agency in providing security against cyber attack.


Comment on this SOTT Focus

---
Our Haunted Planet
---
Mystery Object Crashes Through Massachusetts Ceiling - Meteorite?


TheBostonChannel.com
2007-06-21 16:37:00

At Gerrity Stone in Woburn, they know a lot about rocks. But they can't identify the one that punched a hole through their roof the other day.

NewsCenter 5's Kelley Tuthill reported that experts are examining the object, trying to determine exactly what it is.

"No one around here has ever seen anything like this. A real mystery," said Gerrity's Alan Weiner.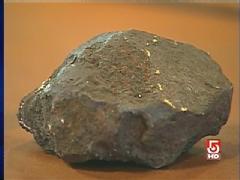 ©TheBostonChannel.com
Comment on this SOTT Focus
---

Flashback: Ministry of Defence declines to investigate mile-wide UFOs over Channel Islands; Photo of UFOs; ITV interviews pilot


BBC
2007-04-27 11:38:00

A commercial airline pilot has reported seeing two unidentified flying objects in the sky near Guernsey.



Comment on this SOTT Focus

---

'Mile-wide UFO' spotted by British airline pilot


This is London
2007-06-22 10:53:00

One of the largest UFOs ever seen has been observed by the crew and passengers of an airliner over the Channel Islands.


An official air-miss report on the incident several weeks ago appears in Pilot magazine.


Aurigny Airlines captain Ray Bowyer, 50, flying close to Alderney first spotted the object, described as "a cigar-shaped brilliant white light".


Comment on this SOTT Focus

---
Don't Panic! Lighten Up!
---
N.Z. couple can't name their son '4real'


Associated Press
2007-06-22 10:24:00

New Zealand authorities have blocked a couple's bid to officially name their new son "4real," saying numerals are not allowed.


Pat and Sheena Wheaton said they decided to name their new baby "4real" shortly after having an ultrasound and being struck by the reality of his impending arrival.


"For most of us, when we try to figure out what our names mean, we have to look it up in a babies book and ... there's no direct link between the meaning and the name," Pat Wheaton told TV One on Wednesday. "With this name, everyone knows what it means."


But when the parents filed the name with New Zealand's Registry of Births, Deaths and Marriages, they were told names beginning with a number were against the rules.


Comment on this SOTT Focus

---

Muscleman Facing Jail Over Disability Con


Sky News
2007-06-22 10:14:00

A bodybuilder who claimed £43,000 in disability benefits despite being fit enough to win a strongman contest is facing jail.


Jon Stentiford, 35, insisted he had crippling back pain while secretly putting himself through a gruelling training schedule.


The 'disabled' man went on to dominate Cornwall's Strongest Man contest in 2003.


Despite the publicity surrounding him, the father-of-two was able to continue claiming benefits because he had entered the competition under a false name.


Comment on this SOTT Focus

---
---

Remember, we need your help to collect information on what is going on in your part of the world!
Send your article suggestions to: sott(at)signs-of-the-times.org

---
Click here to return to the Signs of the Times Archive
Click here for today's Signs Page