---
Sections on today's Signs Page:
---
SOTT Focus
---
No new articles.
Best of the Web
---
Wall Street Journal's Looking Glass World

Stephen Lendman
sjlendman.blogspot.com
2007-06-08 04:54:00

She's at it again on the Journal's editorial page in her June 4 article called "The Young and the Restless," subtitled "Is this the beginning of the end for Hugo Chavez?" The writer is self-styled Latin American expert Mary Anastasia O'Grady always getting top grades in vilification and disinformation but failing ones on regional knowledge and legitimate journalism.

This time she may have overstepped. Her article wreaks with disinformation, outright lies, and most disturbing of all - incendiary commentary straddling the tipping edge of inciting insurrection. She can get away with it because she represents elitist interests and the Journal's editorial view supporting the Bush administration's fixation on ousting Hugo Chavez by any means, including through violence. It doesn't matter that Chavez was just reelected again in December by a near two to one margin or that he's admired and loved by the great majority of Venezuelans. They're unperturbed and/or supportive of his shuttering RCTV's VHF Channel 2 overshadowing that issue being used as a pretext for suspicious violent street protests, mainly in Caracas. More on that below.

Comment on this SOTT Focus

---
U.S. News
---
Federal Aviation Administration Says Computer Malfunction Causes Untold Flight Delays

Alan Zibel
Associated Press
2007-06-08 15:50:00

A computer failure in the nation's air-traffic control system caused severe flight delays along the East Coast Friday, the Federal Aviation Adminstration said.


A computer system in Atlanta that processes pilots' flights plans and sends them to air-traffic controllers failed late Thursday or early Friday, FAA spokeswoman Diane Spitaliere said. The agency rerouted the system's functions to another computer in Salt Lake City, which overloaded due to the increased volume of data, magnifying the problem.


Comment on this SOTT Focus

---

NASA chief regrets remarks on global warming

Alicia Chang
AP
2007-06-05 16:17:00

The head of NASA told scientists and engineers that he regrets airing his personal views about global warming during a recent radio interview, according to a video of the meeting obtained by The Associated Press.

NASA administrator Michael Griffin said in the closed-door meeting Monday at the Jet Propulsion Laboratory in Pasadena that "unfortunately, this is an issue which has become far more political than technical, and it would have been well for me to have stayed out of it."

"All I can really do is apologize to all you guys.... I feel badly that I caused this amount of controversy over something like this," he said.

Comment on this SOTT Focus

---

Evolution and Creationism Poll


USA TODAY/Gallup Poll
2007-06-08 15:25:00

Results are based on telephone interviews with -1,007- National Adults, aged 18 , conducted June 1-3, 2007. For results based on the total sample of National Adults, one can say with 95% confidence that the margin of sampling error is -3 percentage points.

Comment on this SOTT Focus

---

US waives some border passport rules

Devlin Barrett and Jennifer Talhelm
Associated Press
2007-06-08 14:01:00

The Bush administration on Friday temporarily waived some of its new, post-Sept. 11 requirements for flying abroad, hoping to help irate summer travelers whose trips have been jeopardized by delays in processing their passports.


The change would aid those fliers awaiting a U.S. passport to meet the new rule requiring one for travel to Canada, Mexico, the Caribbean and Bermuda. But it won't clear the way for travelers who haven't already applied for a passport.


There is still no passport required for Americans driving across the Canadian or Mexican borders or taking sea cruises, although those travelers are expected to need passports under new rules beginning next year.


Easing the rules should allow the State Department to catch up with a massive surge in applications that has overwhelmed passport processing centers since the rule took effect this year, officials said. The resulting backlog has caused up to three-month delays for passports and ruined or delayed the travel plans of thousands of travelers.


Comment on this SOTT Focus

---

High salaries draw 29,300 to police exam

Frank Eltman
Associated Press
2007-06-08 13:58:00

The exam isn't until Saturday, but 29,300 people apparently have already done the math. With a starting salary more than double that of the nearby NYPD - and potential patrols on sandy beaches or quiet suburban streets - tens of thousands of potential recruits have plunked down a $100 entrance fee to take the Suffolk County Police Department entrance exam.


It is believed to be one of the largest numbers of applicants to ever sign up for a police test in the United States.


"We're very excited that we're bucking the national trend of police departments having recruiting problems," said Lt. Robert Donohue, who is in charge of Suffolk County's recruiting effort. "We have an overwhelming number; we have the pick of the litter."


A big reason for the droves of potential recruits is the salary. Suffolk County pays newcomers to the police department $57,811, and that figure climbs to a top salary of $94,417. And that doesn't include the overtime that often pushes officers' annual salaries well above six figures.


Comment on this SOTT Focus

---

Woman Arrested for Making Faces at Police Dog in Harassing manner!


AP
2007-06-08 09:13:00

CHELSEA, Vt - A prosecutor has dropped charges against a woman who was arrested for staring at and making faces at a police dog.

"Prosecuting a woman for 'staring' at a police dog is absurd," said her lawyer. "People are allowed to make faces at police dogs and officers to express their disapproval. It's constitutional expression," said public defender Kelly Green, who represented Jayna Hutchinson.


Comment on this SOTT Focus

---
UK & Euro-Asian News
---
Russia will not stand for interference ahead of polls - Putin


RIA Novosti
2007-06-08 16:44:00

President Vladimir Putin said Friday that Russia will not tolerate interference in its domestic affairs ahead of parliamentary and presidential elections.


The country will go to the polls in December to elect the State Duma, parliament's lower chamber, and will hold presidential elections in March.


Vladimir Putin told a news conference after the summit of the Group of Eight top industrialized nations: "We will not tolerate any attempts to interfere and support any political forces in the Russian Federation ahead of major political events, or to back any forces inside Russia that some would like to use to pursue their personal interests in Russia."


Following a string of 'color revolutions' in former Soviet republics in recent years, the Russian government has taken measures to prevent foreign influence on political forces within the country.


Comment on this SOTT Focus

---

China newspaper editors sacked over Tiananmen ad


Reuters
2007-06-08 16:35:00

A newspaper in southwest China has sacked three of its editors over an advertisement saluting mothers of protesters killed in the 1989 Tiananmen Square crackdown, a source with knowledge of the gaffe said on Thursday.


Public discussion of the massacre is still taboo in China and the government has rejected calls to overturn the verdict that the student-led protests were subversive.


Hundreds, perhaps thousands, were killed when the army crushed the democracy movement on June 4, 1989.


Li Zhaojun, deputy editor-in-chief of the Chengdu Evening News in Sichuan's provincial capital Chengdu, and two other members of the tabloid's editorial office had been dismissed, the source told Reuters requesting anonymity.


Comment on this SOTT Focus

---

Moving van turns up at Downing Street for Blair exit


AFP
2007-06-06 16:29:00

Removal men have begun work on moving Prime Minister Tony Blair and his family out of Downing Street, three weeks before he stands down, a spokesman said Wednesday.

Blair, who leaves office on June 27 after a decade in power, is expected to move into a multi-million-pound home in a plush central London square which he bought in preparation for his resignation.

Comment on this SOTT Focus

---

UK warns of investing in Russia

Daniel Dombey, Neil Buckley and Jean Eaglesham
Financial Times
2007-06-06 16:21:00

The British government is stepping up its warnings to businesses about the risks of investing in Russia in the wake of Moscow's moves to take control of energy assets from foreign companies.

The Foreign Office is telling companies looking to invest in Russia that there is now more evidence of risks faced by outside investors.

News of the move comes as Tony Blair, prime minister, is due on Friday to hold what he termed "frank" talks with Vladimir Putin, Russian president, at the Group of Eight leading industrialised nations summit in Germany.

Comment on this SOTT Focus

---

Britain launches nuclear sub that can hear a ship from across the Atlantic


This is London
2007-06-08 15:18:00

The first of the UK's new generation of nuclear-powered attack submarines has been unveiled in Cumbria by the Duchess of Cornwall.


Due to enter service in 2009, BAE Systems' Astute is the most advanced submarine of its kind and comes bristling with the very latest in military technology.


BAE said: "With a radar signature equivalent to a dolphin, it can remain undetected thousands of miles from home and hundreds of metres underwater.


"In the right conditions it can detect the QE2 leaving New York harbour from the English Channel."


Comment on this SOTT Focus

---

Chernobyl Area Becomes Wildlife Haven

Douglas Birch
AP
2007-06-07 14:43:00

The return of wildlife to the region near the world's worst nuclear power accident is an apparent paradox that biologists are trying to measure and understand.

Many assumed the 1986 meltdown of one reactor, and the release of hundreds of tons of radioactive material, would turn much of the 1,100-square-mile evacuated area around Chernobyl into a nuclear dead zone.

It certainly doesn't look like one today.

Comment on this SOTT Focus

---
Around the World
---
Canada: Greens' climate plan sees 12-cent tax at the pumps

Susan Delacourt
Toronto Star
2007-06-06 16:24:00

The Green party wants Canadian drivers to pay an extra 12 cents a litre at the gas pumps as the price of averting environmental "catastrophe."

Leader Elizabeth May is boasting that her party is the only one politically brave enough to call for carbon taxes that would discourage automobile use and finance other tax cuts that would allow consumers to make smarter environmental choices.

Comment on this SOTT Focus

---

Bush Returns to G-8 After 'Upset Stomach' (Drunken Binge?)


AP
2007-06-08 14:14:00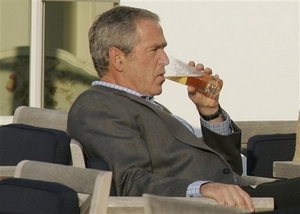 ©AP Photo/Christophe Ena
U.S. President George Bush enjoys what was reported as "a cold drink in historic Heiligendamm," Germany, Thursday, June 7, 2007. It is obviously beer. The next morning, Friday, he was "ill". Get it?!
Comment on this SOTT Focus
---

Loose tongues foil 'Laos plot'

Richard S Ehrlich
Asia Times
2007-06-08 07:57:00

After a US Justice Department undercover agent displayed a Stinger surface-to-air missile in a bugged Hilton hotel room in Sacramento, California, the motley crew of would-be revolutionaries began to suspect that they might be the victims of a "sting" operation. They were right.

Comment on this SOTT Focus

---

Venezuela Keeps Regional Human Rights Seat in Blow to U.S.

Brian Harris
Reuters
2007-06-08 02:31:00

Venezuela held onto its seat on a Pan-American human rights commission on Tuesday in a blow to U.S. diplomacy a day after the countries traded barbs over media freedom and the US prison at Guantanamo Bay.

Member countries of the Organization of American States, or OAS, voted at a meeting of the hemispheric body in Panama to give Venezuelan Luz Patricia Mejia one of four seats opening up on its seven-member regional human rights commission.

Comment on this SOTT Focus

---

Chilean prosecutor recommends extradition of former Peruvian president, Fujimori


AFP
2007-06-08 01:20:00

Chile's Supreme Court prosecutor on Thursday recommended that former Peruvian president Alberto Fujimori be extradited to Peru on corruption and human rights charges, the court announced.

Prosecutor Monica Maldonado made her non-binding recommendation ahead of a decision by Orlando Alvarez, the Supreme Court judge handling the Fujimori case.


Comment on this SOTT Focus

---

Chavez Mocks U.S., European Charges of Censorship


WatchingAmerica.com
2007-05-24 18:44:00

The Venezuelan president Hugo Chávez rejected a censorship resolution by the European Parliament against his government over the case of RCTV, saying that since it was approved by only a small group of the Euro-deputies, it shows that "the European political class has no interest in the subject."

Chávez also rejected a resolution passed by the U.S. Senate's Foreign Relations Committee, which expressed "deep concern" over the official decision not to renew the transmission license to Radio Caracas Televisión network (RCTV) when the old one expires next Sunday at midnight.

Comment on this SOTT Focus

---
Big Brother
---
French Say 'Non' to U.S. Disclosure of Secret Satellites

Peter B. de Selding
Space.com
2007-06-08 17:33:00

A French space-surveillance radar has detected 20-30 satellites in low Earth orbit that do not figure in the U.S. Defense Department's published catalogue, a discovery that French officials say they will use to pressure U.S. authorities to stop publishing the whereabouts of French reconnaissance and military communications satellites.


After 16 months of operations of their Graves radar system, which can locate satellites in orbits up to 1,000 kilometers in altitude and even higher in certain cases, the French Defense Ministry says it has gathered just about enough information to negotiate an agreement with the United States.


The U.S. Defense Department's Space Surveillance Network is the world's gold standard for cataloguing satellites and debris in both low Earth orbit and the higher geostationary orbit at 36,000 kilometers in altitude, where telecommunications satellites operate.


Comment on this SOTT Focus

---

Internet Doomsday Creeps Closer

Steve Watson
Infowars.net
2007-06-04 16:41:00

Recent proposals in the U.S. Congress are taking a huge swipe at freedom in America once again by aiming to impose multiple different forms of crippling taxation and restriction on users of the internet.

State and local governments this week resumed a push to lobby Congress for far-reaching changes on two different fronts: gaining the ability to impose sales taxes on Net shopping, and being able to levy new monthly taxes on DSL and other Internet-service connections. One senator is even predicting taxes on e-mail, reports CNet.

Comment on this SOTT Focus

---

Censorship 'changes face of net'


BBC
2007-06-06 16:33:00

Amnesty International has warned that the internet "could change beyond all recognition" unless action is taken against the erosion of online freedoms.

The warning comes ahead of a conference organised by Amnesty, where victims of repression will outline their plights.

The "virus of internet repression" has spread from a handful of countries to dozens of governments, said the group.

Comment on this SOTT Focus

---
Axis of Evil
---
Could an al-Qaeda Attack Trigger War With Iran?

Gareth Porter
AntiWar.com
2007-06-06 16:49:00

Following revelations of a George W. Bush administration policy to hold Iran responsible for any al-Qaeda attack on the U.S. that could be portrayed as planned on Iranian soil, former national security adviser Zbigniew Brzezinski warned last week that Washington might use such an incident as a pretext to bomb Iran.

Comment on this SOTT Focus

---

Dick Marty: 'US Intelligence policy disastrous'

Thierry Oberle
Le Figaro
2007-06-08 13:49:00

Interview with swiss senator Dick Marty, author of Council of Europe report on CIA activities in Europe, by Thierry Oberle in Bern


How do you explain the Italian Government's position in the Abu Omar case?


It is paradoxical that members of the present Italian Government who criticized their predecessors when they were in opposition now hold the same posture as Mr Berlusconi's team. Indeed, the Prodi government has its hands tied. It is bound by secret agreements reached with the United States following 11 September. It claims that there are no state secrets, but it refuses to demand the extradition of the CIA agents implicated in the Abu Omar kidnapping in order to honour the Italian state's undertakings.


Comment on this SOTT Focus

---

Romanian Authorities Informed On CIA Detention Centers-Dick Marty


Mediafax
2007-06-08 13:36:00

The report drew up by Dick Marty, a Swiss lawyer for the Council of Europe, the continent''s human rights agency, mentions that Romanian authorities knew about the illegal activities of CIA in Romania. Among the Romanian dignitaries to have been informed about CIA activities are former minister of defense Ioan Mircea Pascu and the former director of the military intelligence department, Sergiu Tudor Medar.


Comment on this SOTT Focus

---

Israel to form propaganda task force to counter U.K. boycotts

Barak Ravid
Haaretz
2007-06-08 10:31:00

The foreign and education ministers are setting up a public relations task force to prepare a public relations campaign against the boycotts of Israel being forged in the United Kingdom.

The joint task force will consist of representatives of the two ministries, the Histadrut and heads of universities and colleges.



Comment on this SOTT Focus

---

The CIA's favorite form of torture

Mark Benjamin
Salon
2007-06-08 08:17:00

If the Bush administration forces the CIA to drop "tough" interrogation techniques like waterboarding, the agency will probably fall back on a brutal method that leaves no physical marks.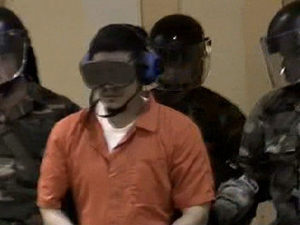 ©AP/US Government
In an undated image, terrorism suspect Jose Padilla is fitted with blacked-out goggles during his military detention.
Comment on this SOTT Focus
---

TB fears fuel pathocracy

The Left Paw
http://theleftpaw.blogspot.com
2007-06-07 20:56:00

So here we are, one week into the tuberculosis scare, and it seems to be working. Forget that on the very first day they reported that he wasn't contagious. The real scare should have been about our lack of national security. He was on the no-fly lists, but was able to drive right in across the border, legally?

Comment on this SOTT Focus

---
Middle East Madness
---
Israeli disinformation paper says PM Olmert offered land-for-peace deal to Syria


RIA Novosti
2007-06-08 14:38:00

An Israeli newspaper said Friday Prime Minister Ehud Olmert offered Syria a land-for-peace deal proposing the return of a plateau captured in the 1967 war if Damascus dropped its support for Lebanese and Palestinian radicals, as well as Iran.


Citing an unnamed source in Jerusalem, the daily Yedioth Ahronoth said that in proposals sent to Syrian President Bashar Assad through German and Turkish envoys, Olmert pledged to return the Golan Heights, captured from Syria during the Six-Day War. In exchange, Israel wants commitments from Syria that it will cease supporting Iran, the Lebanese Islamist movement Hezbollah and Palestinian radical groups, the paper reported.


The Assad regime backed Hezbollah militants in their war with Israel last summer, and it is believed to be routinely financing terrorist activities against the Jewish state by the Palestinian group Hamas. It is also closely allied with Iran, a country suspected of secretly developing a nuclear weapon and seen by Israel as a major potential threat to its national security.


Comment on this SOTT Focus

---

Pentagon advisers tell British counterparts that US draft is coming

Robert Fox
The First Post
2007-06-08 09:54:00

The US is considering introducing a limited military draft if it is to keep its present force levels in Iraq and Afghanistan, Pentagon advisers have warned British colleagues. Next month, US forces in Iraq will peak at around 170,000, and GIs in the new units are being told they could be on operations for at least 15 months.


Comment on this SOTT Focus

---

Gitmo and the Bogus 'Enemy Combatants' Trials Should Be Ceased Immediately

Marjorie Cohn
Alternet
2007-06-08 08:53:00

The Military Commissions Act, which denies basic due process protections, including the right to habeas corpus, is a disgrace. But an even bigger disgrace is the concentration camp the United States maintains at Guantánamo Bay, Cuba.

Comment on this SOTT Focus

---

Rebellion in the British Army

John Pilger
antiwar.com
2007-06-08 08:41:00

An experienced British officer serving in Iraq has written to the BBC describing the invasion as "illegal, immoral, and unwinnable," which, he says, is "the overwhelming feeling of many of my peers."

In a letter to the BBC's Newsnight and MediaLens.org he accuses the media's "embedded coverage with the U.S. Army" of failing to question "the intentions and continuing effects of the U.S.-led invasion and occupation." He says most British soldiers regard their tours as "loathsome," during which they "reluctantly [provide] target practice for insurgents, senselessly hemorrhaging casualties and squandering soldiers' lives, as part of Bush's vain attempt to delay the inevitable Anglo-U.S. rout until after the next U.S. election." He appeals to journalists not to swallow "the official line/White House propaganda."

Comment on this SOTT Focus

---

Surging Escalation

MARTIN SIEFF
UPI
2007-06-08 07:56:00

More than four months into the "surge" strategy the statistics of U.S., insurgent and civilian casualties reveal an escalating war that may be entering a decisive "tipping point" phase.

Comment on this SOTT Focus

---

Cheney's End Game? Losing Iraq, Nuking Iran

PAUL CRAIG ROBERTS
Counterpunch
2007-06-08 07:37:00

Even the neoconservative warmongers, who deceived Americans with the promise of a "cakewalk war" that would be over in six weeks, believe that the war is lost. But they have not given up. They have a last desperate plan: Bomb Iran.


Comment on this SOTT Focus

---
The Loan Gunmen
---
Russian export oil futures to trade domestically -deputy minister


RIA Novosti
2007-06-05 14:37:00

Trading in the Russian Export Blend Crude Oil (REBCO) futures will move from the New York Mercantile Exchange to a new commodity market in St. Petersburg, a deputy economics minister said Tuesday.

"Trading in the REBCO futures will move to St. Petersburg as soon as we register the new commodity exchange," Kirill Androsov said, adding that the new trading floor was expected to be launched before the end of the year.

Comment on this SOTT Focus

---

Call to probe ministers' role in '£1bn arms deal'

Bill Jacobs
The Scotsman
2007-06-07 12:00:00

Tony Blair was today facing calls for a full Westminster inquiry into Britain's biggest ever arms deal following claims that more than £1 billion was secretly channelled to a Saudi prince.

Reports today alleged that BAE Systems paid £120 million a year for ten years to former Saudi Ambassador to the US Prince Bandar bin Sultan with the full knowledge of the Ministry of Defence.

Comment on this SOTT Focus

---
The Living Planet
---
Salty oceans provide early warning for climate change


EurekAlert
2007-06-08 15:44:00

Monitoring the saltiness of the ocean water could provide an early indicator of climate change. Significant increases or decreases in salt in key areas could forewarn of climate change in 10 to 20 years time. Presenting their findings at a recent European Science Foundation (ESF) conference, scientists predicted that the waters of the southern hemisphere oceans around South Africa and New Zealand are the places to watch.


Palaeoclimate data shows that the ocean's currents (like the Gulf Stream and its North Atlantic deep water partner) are capable of shifting gears very suddenly, but until now it wasn't clear how this occurred. Using a combination of modern observations, numerical models and palaeoclimate data scientists are increasingly realising that salt is the key.


Their results reveal that a build up of salty water can stimulate deep water circulation, while a diluting of the waters is linked to sluggish flow. "Salt plays a far more important role that we first thought," says Professor Rainer Zahn, a palaeoclimatologist at the Autonomous University of Barcelona in Spain.


Salt increases the density of water. Once a pocket of water becomes salty enough it sinks, drawing in additional water from surrounding areas, and initiates an ocean circulation loop called thermohaline overturning.


Comment on this SOTT Focus

---

142 MPH Winds Scream Over Denver

Chris Spears
TheDenverChannel.com
2007-06-08 15:30:00

If you didn't sleep well Wednesday night, especially in the northwest Denver metro area, blame Mother Nature.

A powerful area of low pressure passing to the north of Colorado produced hurricane-force winds in and near the foothills west of Denver.

©TheDenverChannel.com


Sustained winds of 50 to 70 mph hammered the northwest Denver metro area late Wednesday and early Thursday, with numerous gusts between 80 and 90 mph.

Comment on this SOTT Focus

---

Kamchatka: Tourist interest in Geyser Valley peaks following mudslides


RIA Novosti
2007-06-08 14:41:00

In an ironic twist to a sad story, public interest in Kamchatka's Geyser Valley, hit by a pair of devastating mudflows Sunday, has suddenly spiked, a local tour agency representative said Friday.


Inquiries regarding visits to the geyser field have risen sharply. "People, especially foreigners, want to see the result of the natural disaster with their own eyes, the representative said.


Two mudslides June 3 buried nearly two-thirds of the valley, which features some 200 thermal pools and 90 erupting geysers covering an area of 2.5 square miles on the Kamchatka Peninsula, in Russia's Far East.


A spokesman for the Natural Resources Ministry said Thursday that some 30 geysers had survived intact, 10 had been irretrievably lost and the rest were underwater and expected to recover.


Comment on this SOTT Focus

---

Illinois: May one for the record books

Stacey Creasy
Daily Review Atlas
2007-06-07 14:29:00

Warren County witnessed a few weeks of near normal weather in March and April, but that pattern did not last long.



May turned out to be one of the warmest and driest on record.



The spring of 2007 March through May was also one of the warmest on the record books.

Comment on this SOTT Focus

---

Record Low Water Levels in May for North Carolina Rivers


USGS
2007-06-08 14:26:00

Despite some rainfall at the end of the month, streamflows during May in North Carolina were at or near record low levels, particularly in the western part of the state.

The U.S. Geological Survey (USGS) has been monitoring and recording streamflow for more than 100 years at many locations throughout North Carolina, including the French Broad River at Asheville, which has been continuously monitored since 1895. Streamflows at this location in May were at or below the streamflow recorded on the same date in 2002, during the most recent severe drought.

Comment on this SOTT Focus

---

South Carolina: Committee upgrades drought to moderate


AP
2007-06-06 14:19:00

All of South Carolina is under a moderate drought. That's according to a declaration from the State Drought Response Committee.

State climatologist Hope Mizzell says drying farm land and rapidly dropping stream and river flows led the committee to today's vote to upgrade the drought. Mizzell says a moderate drought doesn't require mandatory action by public water systems or the public, but it is a warning conditions are getting worse.

Comment on this SOTT Focus

---
Health & Wellness
---
Flashback: Emergence of XDR-TB


WHO
2007-06-08 17:50:00



WHO concern over extensive drug resistant TB strains that are virtually untreatable





5 SEPTEMBER 2006 - GENEVA

- The World Health Organization (WHO) has expressed concern over the emergence of virulent drug-resistant strains of tuberculosis (TB) and is calling for measures to be strengthened and implemented to prevent the global spread of the deadly TB strains. This follows research showing the extent of XDR-TB, a newly identified TB threat which leaves patients (including many people living with HIV) virtually untreatable using currently available anti-TB drugs.

Later this week, WHO will join other TB experts at a two-day meeting in South Africa (7-8 September) to assess the response required to critically address TB drug resistance, particularly in Africa, and will take part in a news conference scheduled for Thursday, 7 September in Johannesburg.

Comment on this SOTT Focus

---

314 XDR-TB cases reported in SA

Angela Quintal
IOL
2007-03-16 10:07:00

A total of 314 cases of extreme drug resistant tuberculosis (XDR-TB) had been confirmed countrywide, with 214 deaths, according to acting health minister Jeff Radebe.

Comment on this SOTT Focus

---

Flashback: 'Virtually untreatable' TB found


BBC News
2006-09-06 07:56:00



A "virtually untreatable" form of TB has emerged, according to the World Health Organization (WHO).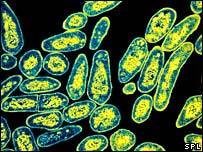 ©n/a
About 1.7 million people die from TB globally each year

"This is very worrying, especially when mixed with HIV" - Dr Paul Nunn, WHO

"XDR TB is very serious - we are potentially getting close to a bacteria that we have no tools, no weapons against" - Paul Sommerfeld, Stop TB
Comment on this SOTT Focus
---

New interview technique could help police spot deception


EurekAlert
2007-06-08 17:11:00

Shifting uncomfortably in your seat? Stumbling over your words? Can't hold your questioner's gaze? Police interviewing strategies place great emphasis on such visual and speech-related cues, although new research funded by the Economic and Social Research Council (ESRC) and undertaken by academics at the University of Portsmouth casts doubt on their effectiveness. However, the discovery that placing additional mental stress on interviewees could help police identify deception has attracted interest from investigators in the UK and abroad.


Police manuals recommend several approaches to help investigators decide whether they are being told the truth. The principal strategy focuses on visual cues such as eye contact and body movement, whilst the Baseline Method strategy sees investigators compare a suspect's verbal and non-verbal responses during 'small talk' at the beginning of interview with those in the interview proper. A third, the Behavioural Analysis Interview (BAI) strategy, comprises a list of questions to which it is suggested liars and those telling the truth will give different verbal and non-verbal responses.


However, research has consistently found that cues offered in each of these scenarios are unreliable - a view confirmed by the ESRC-funded 'Interviewing to Detect Deception' study. A series of experiments involving over 250 student 'interviewees' and 290 police officers, the study saw interviewees either lie or tell the truth about staged events. Police officers were then asked to tell the liars from the truth tellers using the recommended strategies. Those paying attention to visual cues proved significantly worse at distinguishing liars from those telling the truth than those looking for speech-related cues. In another experiment, liars appeared less nervous and more helpful than those telling the truth - contrary to the advice of the BAI strategy.


Comment on this SOTT Focus

---

Have I been here before? Scientists identified a neuronal mechanism that our brains may use to rapidly distinguish similar, yet distinct places


EurekAlert
2007-06-08 16:57:00

"Have I been here before"? In today's fast-moving world of look-alike hotel rooms and comparable corridors, it can take a bit of thinking to answer this simple question. University of Bristol neuroscientists working with colleagues at the Massachusetts Institute of Technology (MIT) report in the June 7 early online edition of Science that they have identified a neuronal mechanism that our brains may use to rapidly distinguish similar, yet distinct places.


The work could lead to treatments for memory-related disorders, as well as for the confusion and disorientation that plague elderly individuals who have trouble distinguishing between separate but similar places and experiences.


Forming memories of places and contexts in which episodes occur engages a part of the brain called the hippocampus. The laboratory of Nobel Laureate, Susumu Tonegawa, Picower Professor of Biology and Neuroscience at MIT, has been exploring how each of the three hippocampal subregions-the dentate gyrus, CA1 and CA3-contribute uniquely to different aspects of learning and memory. In the current study, co-authors Matthew Jones, Research Councils UK (RCUK) Academic Fellow in the Department of Physiology at the University of Bristol and Dr Thomas McHugh, a Picower Institute research scientist, have revealed that the learning in the dentate gyrus is crucial in rapidly recognizing and amplifying the small differences that make each place unique.


Comment on this SOTT Focus

---

High self-esteem may be culturally universal, international study shows


EurekAlert
2007-06-08 16:50:00

The notion that East Asians, Japanese in particular, are self-effacing and have low self-esteem compared to Americans may well describe the surface view of East Asian personality, but misses the picture revealed by recently developed measures of self-esteem, according to a new study by a team of researchers from the United States, China and Japan.


For the first time psychologists used those new measures in exactly parallel fashion to compare samples of university students from the three countries. Surveying more than 500 students, they found that implicit, or automatic, self-esteem was strongly positive among students from each of the nations. The consistency of the findings across cultures was so clearly apparent that the researchers conclude in this month's issue of the journal Psychological Science that high implicit self-esteem may be culturally universal.


The researchers used the Implicit Association Test (IAT) created by University of Washington psychologist Anthony Greenwald and a co-author of the study, to probe the students' positive associations with themselves. Different versions of the test have been widely used to investigate automatic attitudes and evaluations such as racial bias, and gender and age stereotypes. In this study it was used to provide an index of self-esteem. Psychologists previously equated self-esteem with the extent to which people describe themselves as having positive characteristics. These self-descriptions are called explicit self-esteem and are measured by asking for agreement with statements such as "I feel that I have a number of good qualities." No questions are asked to measure implicit self-esteem. Instead the test measures how rapidly a person can give the same response to words that are pleasant and words that refer to one's self.


Comment on this SOTT Focus

---
Science & Technology
---
Is your brain really necessary?


Alternative Science
2007-06-08 17:33:00

Is your brain you really necessary? The reason for my apparently absurd question is the remarkable research conducted at the University of Sheffield by neurology professor the late Dr. John Lorber.

When Sheffield's campus doctor was treating one of the mathematics students for a minor ailment, he noticed that the student's head was a little larger than normal. The doctor referred the student to professor Lorber for further examination.

Comment on this SOTT Focus

---

The Lottery and ESP


Alternative Science
2007-06-08 17:20:00

Can ESP help you win the lottery? Most developed countries have had public lotteries for many years -- in the case of nations like France and Spain, for centuries. It was not, however, until 1989 that anyone realised that public numerical lotteries provide an unparalleled opportunity to test for the existence of paranormal abilities. Russian astrophysicist Mark Zilberman realised that the historical results of public lotteries provide a colossal statistical base that is completely independent of the observer and that relates to just one goal -- attempting to predict the outcome of a random process.

Comment on this SOTT Focus

---

IBM donates software to predict spread of diseases


Reuters
2007-06-08 08:45:00

International Business Machines Corp. said on Friday it is releasing software that can predict the spread of infectious diseases among countries.

Comment on this SOTT Focus

---

Pathological skepticism from a non-scientist


Alternative Science
2007-06-07 18:51:00

Robert Todd Carroll is one of a growing band of non-scientists (he teaches philosophy) who believe they are qualified to tell us what we should and shouldn't believe, scientifically. That he has no scientific qualifications, or training, or professional experience, does not deter Carroll from his conviction that he is an authority on this subject and, in The Skeptic's Dictionary, he sets out to tell us ordinary people what we may and may not legitimately think.

This bogus-guru stance should be warning enough of what is to follow but, once he warms to his subject, Carroll's inhibitions disappear completely and he veers from the dogmatic to the preposterous in a hilarious display of scientific ignorance and prejudice. From a mountain of mistakes and misunderstandings, here are a few of his more entertaining errors.

Comment on this SOTT Focus

---
Our Haunted Planet
---
Spontaneous Human Combustion


Alternative Science
2007-06-08 17:24:00

In August 1999, BBC TV broadcast in prime time a film in its prestigious science series 'QED', entitled Spontaneous Human Combustion.

The film was ambitious both as science and as reporting, for it set out to debunk once and for all the centuries-old belief that, under some mysterious circumstances, humans can catch fire and be almost entirely consumed, even in the security of their own homes.

Comment on this SOTT Focus

---

Sea monster - or a load of old barnacles?


The Dominion Post
2007-06-08 14:15:00

Nightmarish sea monster or natural wonder?
A 14-metre, tentacle-covered mass has horrified and fascinated Waikanae beachgoers this week.


However, Conservation Department community relations programme manager Stacy Moore said it was actually a lot of goose barnacles (Lepas anatifera), each about 30 centimetres long with a shell attached to each long pinkish tube. They were stuck to a piece of wood or rope.


Goose barnacles were carried on driftwood, rope or the bottom of ships. Timber cast ashore was often completely covered with the barnacles.


Comment on this SOTT Focus

---

Spontaneous Human Combustion: Eye-witness cases in more detail


Alternative Science
2007-06-07 19:00:00

The case of Robert Francis Bailey

Early in the morning of 13 September 1967, some people walking to work in Lambeth, South London, noticed a bright light inside a derelict house at 49 Auckland Street.

At 5:19 AM, one of them telephoned the emergency services. At 5:24, the Lambeth Fire Brigade arrived with Brigade Commander John Stacey.

Comment on this SOTT Focus

---
Don't Panic! Lighten Up!
---
Want to phone a glacier in Iceland?

Maev Kennedy
The Guardian
2007-06-08 16:38:00

A unique work of art, unveiled today, invites viewers to phone a glacier in Iceland - and listen to its death throes, live, through a microphone submerged deep in the bitterly cold lagoon which relays the splashes, creaks and groans as great masses of melting ice sheer off and crash into the water.


The dying glacier sounds clearer than the snuffly artist, Katie Paterson, who has been camping out in torrential rain and bitter cold installing the piece.


Comment on this SOTT Focus

---

Screaming Paris Hilton sent back to jail


AP
2007-06-08 15:33:00

Paris Hilton was taken from a courtroom screaming and crying Friday seconds after a judge ordered her returned to jail to serve out her entire 45-day sentence for a parole violation in a reckless driving case.

"It's not right!" shouted the weeping Hilton. "Mom!" she called out to her mother in the audience.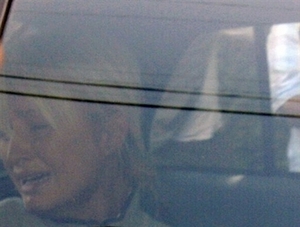 ©n/a
Comment on this SOTT Focus
---

Prince William Spends Nearly $1,700 On Alcohol


Trend News Agency
2007-06-08 14:43:00

Britain's Prince William shocked staff at a Dorset supermarket by splashing out nearly $1,700 on alcohol. The prince - dressed in a T-Shirt, baseball cap and jeans - filled four trolleys with wines, spirits, beer and snacks during his hour-long shopping spree at Weymouth's Asda store.


The 24-year-old royal even cleared the supermarket out of the popular summer drink Pimms.Store manager Darren Rideout told the Dorset Echo newspaper: "He came in the store at 2:10 p.m. with two bodyguards."He had four trolley loads of shopping which was mainly alcohol and snacks. He cleared us out of Pimm's."


Comment on this SOTT Focus

---

Stolen keys delay start of military mission


Reuters
2007-06-08 14:26:00

Poland's 1,200 troops assigned to NATO forces in Afghanistan will not achieve full combat readiness for up to several weeks due to stolen vehicle keys, the defense ministry said Thursday.


"We had been told a 10 percent theft rate was likely in convoys brought in from Pakistan, but we had not expected the spare car keys to go missing," defense ministry spokesman Jaroslaw Rybak told news channel TVN24.


"We shall have to send away for spares, so it may take from several days to several weeks for our contingent to become combat ready."


Comment on this SOTT Focus

---

NY analyst sues over Borat film

Andrew Clark
The Guardian
2007-06-08 14:21:00

Borat's efforts to glean cultural learnings from the US have upset a New York financial analyst, who is suing 20th Century Fox over a scene in which he was chased down the street by the spoof Kazakh journalist.


Jeffrey Lemerond, a former healthcare analyst at the Carlyle Group , who now works for SAB, a hedge fund in New York, has filed a lawsuit claiming he suffered "public ridicule, degradation and humiliation" in the hit movie, which starred the British comedian Sacha Baron Cohen.


Comment on this SOTT Focus

---

Mich. Man in Wheelchair Takes Wild Ride

By JAMES PRICHARD
Associated Press
2007-06-07 23:37:00

GRAND RAPIDS, Mich. - A 21-year-old man got the ride of a lifetime when his electric wheelchair became lodged in the grille of a semitrailer and was pushed down a highway for several miles at about 50 mph.


Comment on this SOTT Focus

---
---

Remember, we need your help to collect information on what is going on in your part of the world!
Send your article suggestions to: sott(at)signs-of-the-times.org

---
Click here to return to the Signs of the Times Archive
Click here for today's Signs Page