---
Sections on today's Signs Page:
---
SOTT Focus
---
Immigration: Ignota nulla curatio morbi!

Laura Knight-Jadczyk
SOTT
2007-06-04 06:06:00

Today I'd like to talk a bit (in a special way) about several items that have caught my eye over the past week or so, all of them having to do with immigration, or mass movements of people in various places around the planet.

Mexicans fear U.S. immigration plan

South Carolina's Republican convention "boo" new immigration proposal

Bush Praises Bipartisan Immigration Deal Nobody Else Likes

Illegals deal alienates everyone

Illegal immigrants refrain: 'Leaving America is not an option'

France says no to mass legalisation of undocumented immigrants

France sends back 24,000 immigrants in 2006

Iran expels 70 000 Afghans

Afghan refugees forced home, but to what?

Too Bad

The Bush Implosion

There is a lot more to this immigration issue than meets the eye!

Comment on this SOTT Focus

---

Signs Economic Commentary for 4 June 2007

Donald Hunt
Signs of the Times
2007-06-04 05:29:00




The economic news mostly positive last week. Most of the good news centered around stocks meaning that the good news is that corporate profits will be higher. Unfortunately for those of us who can't live on stock investments, that means that pay will be less and jobs will be fewer. Sure enough incomes are down. And, worse is yet to come as world auto production will be moving from developed countries to China. According to the blogger Xymphora, The Cerberus purchase of Chrysler was done for exactly that reason...


Comment on this SOTT Focus
---
Best of the Web
---
Flashback: Israel Breaks All Records


Wakeupfromyourslumber.com
2007-05-14 11:14:00

CONGRATULATIONS, ISRAEL !

It only took you 60 odd years to break every world record!

And now you have finally achieved the unthinkable!

You have succeeded in creating a virtual LIVING HELL!





Comment on this SOTT Focus

---
U.S. News
---
When The Prince of Darkness Visits

Katrina vanden Heuvel
The Nation
2007-06-01 13:51:00

"I want to know when the Prince of Darkness comes to visit Mr. Cheney," the wife of a colleague said in response to the Vice President's most recent power grab.


Comment on this SOTT Focus

---

Cardinal O'Malley invites pope to Boston to help clear up Priest sex abuse scandal


AP
2007-06-04 13:18:00

Cardinal Sean O'Malley is hoping for a special guest next year to help the city celebrate the bicentennial of the Boston Archdiocese: Pope Benedict XVI.

O'Malley said he's invited the pope to visit the heavily Catholic city next year. The pope is already planning to make a trip to the United Nations in New York and O'Malley hopes he can stop in Boston during the same trip.

There's another reason why O'Malley hopes to persuade the leader of the Catholic Church to visit Boston.

O'Malley said an appearance by the pope could help heal some of the lingering wounds for the city at the heart of the clergy sexual abuse scandal.

Comment on this SOTT Focus

---

Texas inmate seeks jokes for last words

Michael Graczyk
Associated Press
2007-06-04 10:56:00

A condemned inmate wants to leave them laughing.


Patrick Knight is collecting jokes and will pick the funniest one for his last statement before he is set to die June 26 for shooting his neighbors, Walter and Mary Werner, to death almost 16 years ago outside Amarillo.


Randall County Sheriff Joel Richardson thinks the whole idea is insensitive. "This tells you a little bit about the guy's character, anyway," said Richardson, who was chief deputy at the time of the Werners' killings and plans to witness Knight's execution.


Richardson said that the Werners' son, who has since moved out of Texas, has said he won't speak about the case anymore.


Comment on this SOTT Focus

---

U.S. health care is bad for your health

César Chelala
San Francisco Chronicle
2007-06-03 10:43:00

One of the most contentious issues of the U.S. presidential campaign will be how to fix what many agree is a malfunctional health-care system. Adding fuel to the fire is a study published last month detailing the shortcomings of U.S. health care when compared to the systems of other developed countries, including Canada, the United Kingdom and New Zealand.

The study, entitled "Mirror, Mirror on the Wall: An International Update on the Comparative Performance of American Health Care," released by the Commonwealth Fund in New York, finds that not only is the

U.S. health care system the most expensive in the world (double that of the next most costly comparator country, Canada) but comes in dead last in almost any measure of performance

.

Comment on this SOTT Focus

---

9-11 Heroes fly to Cuba for Healthcare


wakeupfromyourslumber
2007-05-31 10:03:00

9/11 responders compare the outstanding healthcare they received in Cuba to the abysmal care they received in the United States.

All those years the US invested in negative propaganda against Cuba just went up in smoke . . .



Comment on this SOTT Focus

---

Arkansas GOP head: We need more 'attacks on American soil' so people appreciate Bush

Josh Catone
Raw Story
2007-06-04 09:39:00

In his first interview as the chairman of the Arkansas Republican Party, Dennis Milligan told a reporter that America needs to be attacked by terrorists so that people will appreciate the work that President Bush has done to protect the country.

Comment on this SOTT Focus

---
UK & Euro-Asian News
---
Vatican sitting on pedophilia complaints against priests: report


AFP
2007-06-04 13:15:00

The Vatican has received 1,000 paedophilia complaints against clergy since 2001 but only 10 cases have been taken up by the Church tribunal for serious offences, a weekly magazine said.

Comment on this SOTT Focus

---

Calculated Escalation and Propaganda: Kick the Russians out


Telegraph
2007-06-04 12:31:00

Russia's membership of G8 is becoming awkward. If it were not for Vladimir Putin's presence at the table at the annual summit, the principal topic of conversation would be him.


Relations between Russia and the West are at their worst since the end of the Cold War. There have always been arguments about Nato expansion, human rights abuses in Chechnya, UN vetoes and Russia's sympathy for its erstwhile allies in the Third World, including Iran.


Now, though, the quarrels have moved closer to home. Moscow is furious about the US's anti-missile defence shield and, as we report today, President Putin has threatened to aim Russian missiles at European cities.


Comment on this SOTT Focus

---

Dutch government sued over Srebrenica


Financial Times / Reuters
2007-06-04 12:20:00

The Dutch refused crucial air support to their own troops defending Srebrenica under a U.N. mandate in 1995, allowing Bosnian Serb forces to take away and massacre 8,000-10,000 Muslims, lawyers said on Monday.


The lawyers, representing about 6,000 relatives of the victims of Srebrenica, are suing the Dutch state and the United Nations on Monday, whom they blame in part for allowing the killings to happen.


During the 1992-95 Bosnian war, Srebrenica was declared a safe area and guarded by a Dutch army unit serving as part of a larger U.N. force in Bosnia.


The lightly armed Dutch soldiers, lacking air support and under fire, were forced to abandon the enclave to Bosnian Serb forces, who took away and massacred Muslim men and boys who had relied on the protection of the Dutch troops.


Comment on this SOTT Focus

---

U.S. missile defense in Asia aimed at North Korea, China - expert


RIA Novosti
2007-06-04 11:04:00

The deployment of U.S. missile defense system elements in East Asia is aimed not only against North Korea but also against China, an expert with the Hong Kong think-tank Kanwa said Monday.


Andrei Chang, interviewed by RIA Novosti, commented on reports about intensifying talks between the U.S., Japan and Australia on the deployment of a regional missile defense system in Asia, which China has repeatedly voiced concerns over.


"According to arriving information, the U.S. plan envisions deployment of missile defense elements in Japan and Australia, where not only antimissile installations but powerful XBR radars will be placed," Chang said.


"The radars' range is a secret, but in my opinion, it should be approximately 4,000 kilometers (2,486 miles), which will allow the Americans to follow, if necessary, the launches of Chinese missiles from the main testing range in the Shanxi province," he said, adding that "an additional monitoring point could be very important in the event of war."


Comment on this SOTT Focus

---

G8 riots erupt in Germany

Hugh Williamson
Financial Times
2007-06-03 11:00:00

Sunday as "deeply shocking" by chancellor Angela Merkel, who said she trusted the police would not allow further violence to disrupt this week's G8 summit.

The riots on Saturday in Rostock, north-eastern Germany, left almost a thousand people injured and overshadowed Germany's preparations for the summit.

Comment on this SOTT Focus

---

Putin bashes West ahead of G8


Reuters
2007-06-04 10:46:00

Russian President Vladimir Putin has set the stage for a frosty Group of Eight summit this week by launching broadsides at the West over missile defence, Kosovo and democratic standards.


Putin will meet US President George W Bush and other world leaders on Wednesday when they assemble in the German Baltic Sea resort of Heiligendamm for their annual G8 meeting.


Putin signalled he would arrive at the summit in combative mood, in an interview released on Sunday in which he reserved his most uncompromising language to lambaste the United States over its plans to build a missile defence shield in Europe.


Comment on this SOTT Focus

---
Around the World
---
Heavy fighting in Sri Lanka leaves 82 dead, say combatants


AFP
2007-06-03 21:22:00

Tiger rebels destroyed army bases in northern Sri Lanka leaving 82 combatants dead according to both sides Sunday as the island's main aid donor, Japan, was set to launch a fresh peace bid.

The Liberation Tigers of Tamil Eelam (LTTE) said they launched attacks along a broad front in Vavuniya and Mannar districts.

They captured armoured vehicles and heavy weapons after destroying long-range guns belonging to the military. They also said they destroyed four or five gun positions.

Comment on this SOTT Focus

---

Propaganda Alert! Afghanistan makes slow, cautious progress: Gates


AFP
2007-06-03 21:05:00

US Defence Secretary Robert Gates said Sunday Afghanistan is making slow, cautious progress despite high levels of insurgent violence and the ominous appearance here of deadly Iranian-made weapons.



Comment on this SOTT Focus

---

Sierra Leone helicopter crashes, 21 killed: airport official


AFP
2007-06-03 20:35:00





A privately-owned shuttle helicopter operating between Sierra Leonean capital and Lungi international airport crashed Sunday evening, killing 21 of the 22 people on board, an airport official said.

Comment on this SOTT Focus

---
Big Brother
---
Be Happy Happy Happy, or be diagnosed with mental disorder! Children as young as 4 to be given 'happiness tests' at UK schools

Laura Clark
Daily Mail
2007-06-04 03:08:00

Children as young as four are to take "happiness tests" in a controversial drive to force schools to improve the well-being of pupils, it has emerged.


Thousands of youngsters are expected to be quizzed on whether they are feeling optimistic, confident, loved and interested in other people.


They will be set questionnaires similar to the self-help quizzes found in women's magazines to check they are "feeling good about myself" and "dealing with problems well".


Comment on this SOTT Focus

---
Axis of Evil
---
Bush's Albania Visit: Borders Controlled Via Satellite

Artur Qoraj
BBC Monitoring
2007-05-31 13:33:00

Text of report by Albanian newspaper Koha Jone on 31 May

Tomorrow the Interior Ministry will be checking the measures taken by state security sectors over US President George W. Bush's visit to Albania on 10 June.

Comment on this SOTT Focus

---

Albania Allows US Troops to Use Force During Bush Visit


Balkan Investigative Reporting Network
2007-06-04 13:30:00

The Albanian parliament approved unanimously on Thursday a bill which allows some 500 US Marines and Special Forces operatives to use country's land, waters and airspace without restrictions to secure the United States' president George W Bush during his June 10 visit.

Comment on this SOTT Focus

---

Rethinking Israel's David-and-Goliath past

Sandy Tolan
Salon
2007-06-04 13:01:00

Little-noticed details in declassified documents from the LBJ Presidential Library in Austin, Texas, indicate that top officials in the Johnson administration -- including Johnson's most pro-Israeli Cabinet members -- did not believe war between Israel and its neighbors was necessary or inevitable, at least until the final hour.


Comment on this SOTT Focus

---

Addicted to War: A Conversation with Chris Hedges

Metta Spencer
Peace Magazine
2007-06-04 12:16:00

Chris Hedges used to be a war correspondent and was addicted to war. Now, he tells Metta Spencer, he is fighting against the Christian right.

Comment on this SOTT Focus

---

Neocon Defense Officials Wanted to Nuke China, Says Powell Aide

Jeff Stein
Congressional Quarterly Inc.
2007-06-04 09:16:00

The same top Bush administration neoconservatives who leap-frogged Washington's foreign policy establishment to topple Saddam Hussein nearly pulled off a similar coup in U.S.-China relations - creating the potential of a nuclear war over Taiwan, a top aide to former Secretary of State Colin Powell says.


Comment on this SOTT Focus

---

Flashback: Jewish rabbi calls for extermination of all Palestinian males.


IMEMC & Agencies
2006-09-22 12:00:00

A Jewish rabbi living in the West Bank has called on the Israeli government to use their troops to kill all Palestinian males more than 13 years old in a bid to end Palestinian presence on this earth.

Comment on this SOTT Focus

---
Middle East Madness
---
Iraqi Oil Workers On Strike


Hands Off Iraqi Oil
2007-06-04 17:38:00

Workers from the Iraqi Pipelines Company in Basra are on strike today.

Workers began the strike at 6.30 this morning by shutting two 14"
pipelines carrying oil and gas products inside Iraq.

The strike is over unfulfilled demands tabled by the Iraqi Federation of
Oil Unions (IFOU) - of which the Iraqi Pipelines Union is a member - to
Prime Minister Maliki on May 16th 2007. The 16 demands focus on improved working conditions, pay, land for homes, a reduction in the national price of fuel and crucially, inclusion in the Oil Law drafting process.

Comment on this SOTT Focus

---

Iran Vows Large-Scale Retaliation if U.S. Attacks

RIAD KAHWAJI
Defense News
2007-06-04 16:33:00

If U.S. forces strike Iranian nuclear facilities, Iranian officials say Tehran will respond by triggering all-out regional war.

"Ballistic missiles would be fired in masses against targets in Arab gulf states and Israel," one Foreign Ministry official said. "The objective would be to overwhelm U.S. missile defense systems with dozens and maybe hundreds of missiles fired simultaneously at specific targets."

Comment on this SOTT Focus

---

The Salvador Option in Beirut

Trish Schuh
UN Observer
2007-06-01 13:55:00

"The only prospect that holds hope for us is the carving up of Syria... It is our task to prepare for that prospect. All else is a purposeless waste of time." Zionist militant Zeév Jabotinsky, From "We and Turkey" in Di Tribune, November 30, 1915

"We should prepare to go over to the offensive. Our aim is to smash Lebanon, Trans-Jordan, and Syria. The weak point is Lebanon, for the Muslim regime is artificial and easy for us to undermine. We shall establish a Christian state there, and then we will smash the Arab Legion, eliminate Trans-Jordan, and Syria will fall to us." -David Ben-Gurion, From "Ben-Gurion, A Biography" by Michael Ben-Zohar, May 1948

"It is obvious that the above military assumptions, and the whole plan too, depend also on the Arabs continuing to be even more divided than they are now, and on the lack of any truly mass movement among them... Every kind of inter-Arab confrontation will assist us in the short run and will shorten the way to the more important aim of breaking Iraq up into denominations as in Syria and Lebanon... Syria will fall apart." -Oded Yinon, 1982. From "The Zionist Plan for the Middle East"

"Regime change is, of course, our goal both in Lebanon and Syria. We wrote long ago that there are three ways to achieve it- the dictator chooses to change; he falls before his own unhappy people; or if he poses a threat to the outside, the outside takes him out..." -Jewish Institute for National Security Affairs (JINSA), From strategy paper #474 "Priorities in Lebanon & Syria", March 2, 2005


Comment on this SOTT Focus

---

Amnesty blasts Israel for Palestinian rights abuses


RIA Novosti
2007-06-04 13:51:00

A prominent human rights group condemned Monday the Israeli government for what it said was deliberate policies of demolition and dispossession in Palestinian territories.


Amnesty International (AI) blasted Tel Aviv's expansionist settlement policies in the West Bank, and the construction of the barrier separating the PNA from Israel, which AI said has been condemned by the International Criminal Court.


AI also lambasted Israel for the deployment of a network of checkpoints in the occupied territories, which AI said infringed on the Palestinians' right to free movement.


Comment on this SOTT Focus

---

U.S. claims to defend from Iran's missiles "a joke" - Larijani


RIA Novosti
2007-06-04 11:09:00

Iran's top nuclear negotiator Ali Larijani said allegations by the United States that extending Washington's air defense shield to Europe was needed to counter possible strikes from Iran could not be taken seriously.


In January, Washington announced plans to deploy elements of its anti-missile defense systems in Poland and the Czech Republic to prevent possible attacks from so called rogue states, which include Iran and North Korea with their controversial nuclear programs.


"The Americans talk a lot about these jokes... The deployment of the U.S. air defense system in Europe to counter Iranian missiles is the joke of the year," Larijani, the secretary of the Supreme National Security Council, told Iran's IRNA news agency.


He said Iran's missiles could not reach Europe and added he doubted that Washington was unaware of that.


Comment on this SOTT Focus

---

Israel to ready public for 'all-out war'

YAAKOV KATZ
Jerusalem Post
2007-06-04 09:14:00

With Iran racing toward nuclear power and IDF preparations for the possibility of a conflict with Syria and Hizbullah in high gear, the Home Front Command plans to launch a publicity campaign to prepare the public for war.

Within a few weeks it intends to inform the public about what people need to do in the event of attack.

Comment on this SOTT Focus

---
The Loan Gunmen
---
China stocks plunge again

Joe McDonald
AP
2007-06-04 10:50:00

Chinese stocks tumbled Monday following government efforts to cool a market boom, recording their biggest one-day drop since a late February drop that triggered a global market sell-off.

The benchmark Shanghai Composite Index tumbled 8.3 per cent to 3,670.40, falling for the third time in four sessions since the government raised a tax on trading last week. The index had dropped 2.7 per cent Friday. The Shenzhen Composite Index for China's smaller second market fell 7.9 per cent to 1,039.90.

Comment on this SOTT Focus

---
The Living Planet
---
Russia: Three die, 52 injured in violent storms on the weekend


RIA Novosti
2007-06-04 11:13:00

Raging storms that started on Friday killed three people and injured 52, including three children, in Russian regions from the Volga to the Urals over the weekend, a local emergencies spokesman said.


"A storm front and gusts of wind of up to 30 meters per second swept across a number of regions in the Urals and the Volga area, including Tatarstan, Bashkortostan, Mordovia and the Chelyabinsk Region," the source said.


One person was killed in Bashkortostan, and two died in the Chelyabinsk Region. Fifteen people were hospitalized.


Comment on this SOTT Focus

---

3 mild earthquakes rattle New Hampshire


AP
2007-06-04 10:53:00

After people called to report hearing explosions, emergency officials initially thought there had been underground methane gas blasts. But it turns out that New Hampshire actually had three small earthquakes over the weekend.

Comment on this SOTT Focus

---

Lightning damages Jesus statue

Jennifer Brown
Denver Post
2007-05-21 10:11:00

Don't look for any religious symbolism here - it was only a freak act of Mother Nature, says Sister Ilaria.

The nuns at Mother Cabrini Shrine in Golden were thanking God on Sunday that no one was hurt when a bolt of lightning shot out of the sky and struck their 33-foot statue of Jesus.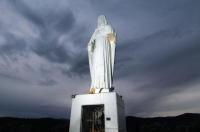 ©Post / Brian Brainerd
The statue, damaged Saturday, was sent from Italy in sections in 1954. No one was hurt by the falling pieces.



The lightning bolt broke off one of Jesus' arms and a hand and damaged one of his feet, sending marble plummeting to the ground during a Saturday afternoon storm.

Comment on this SOTT Focus

---

Magnitude 4.2 earthquake shakes Riverside County


AP
2007-06-01 23:06:00

A small earthquake shook Riverside County on Friday, although there were no immediate reports of injuries or damage.

The magnitude 4.2 quake struck at 10:11 p.m., about 11 miles north of Indio and about 18 miles east of Palm Springs, according to the U.S. Geological Survey.



Comment on this SOTT Focus

---
Health & Wellness
---
Old memory traces in brain may trigger chronic pain


EurekAlert
2007-06-04 12:39:00

Why do so many people continue to suffer from life-altering, chronic pain long after their injuries have actually healed"


The definitive answer -- and an effective treatment -- has long eluded scientists. Traditional analgesic drugs, such as aspirin and morphine derivatives, haven't worked very well.


A Northwestern University researcher has found a key source of chronic pain appears to be an old memory trace that essentially gets stuck in the prefrontal cortex, the site of emotion and learning. The brain seems to remember the injury as if it were fresh and can't forget it.


With new understanding of the pain source, Vania Apkarian, professor of physiology, and of anesthesiology, at Northwestern's Feinberg School of Medicine, has identified a drug that controls persistent nerve pain by targeting the part of the brain that experiences the emotional suffering of pain. The drug is D-Cycloserine, which has been used to treat phobic behavior over the past decade.


In animal studies, D-Cycloserine appeared to significantly diminish the emotional suffering from pain as well as reduce the sensitivity of the formerly injured site. It also controlled nerve pain resulting from chemotherapy, noted Apkarian, who is a member of the Robert H. Lurie Comprehensive Cancer Center at Northwestern University.


Comment on this SOTT Focus

---

Shocking!!! Smokers who won't quit denied surgery

Nicole Martin
Telegraph
2007-06-04 12:29:00

Smokers could be denied routine operations on the NHS unless they quit a month before surgery.


Health managers are considering the move after research showed that smokers take longer to recover from surgery and are more prone to hospital-acquired infections such as MRSA.


Although emergency surgery would not be affected, smokers awaiting routine operations such as hip and knee replacements could be refused treatment until they kick the habit.


The proposals, which have been drawn up by Leicester City West Primary Care Trust, could be extended to other areas.


The Leicester plans would involve smokers being given counselling and nicotine patches to help them stop. But the patients would have to give a blood sample to prove they had quit before being put on the waiting list and admitted for elective non-emergency surgery.


Comment on this SOTT Focus

---

Doctors achieve medical marvel by converting a man's right hand into his left


IOL / DPA
2007-06-04 12:23:00

Spanish doctors have converted a man's right hand into his left, transplanting it onto the left arm and changing the place of the thumb, representatives of the medical team said on Monday in the eastern city of Valencia.


The 63-year-old man had lost his left hand in an accident four decades ago.


Three years ago, he suffered a stroke which made him unable to use the right side of his body.


Comment on this SOTT Focus

---

Cognitive lock-in: Why you can't teach an old dog new tricks


EurekAlert
2007-06-04 11:25:00

The ability to learn from experience is of central importance to human existence. It allows us to acquire many of the skills we need to complete a wide variety of complicated, multi-step tasks in an efficient manner. It also creates habit - a critical, if often overlooked factor in the product and service choices consumers make. An important new study from the Journal of Consumer Research demonstrates how this "cognitive lock-in" can cause us to remain loyal to a product, even if objectively better alternatives exist.


"We find that consumers typically are not aware that this mechanism is a powerful determinant of the choices they make," write Kyle B. Murray (University of Western Ontario) and Gerald Häubl (University of Alberta).


Murray and Häubl examine a theory of cognitive lock-in centered around the notion of skill-based habits of use, that is, how using or purchasing a product becomes easier with repetition. In a series of experiments, they find that people are more influenced by their perceptions of ease-of-use rather than how objectively easy a product is to use.


Comment on this SOTT Focus

---

At risk: vaccines; Lawyers for 4,800 autistic children will argue that vaccines caused autism

Paul A. Offit
Boston Globe
2007-06-04 09:25:00

How a legal case could cripple one of modern medicine's greatest achievements

On June 11, in an unprecedented action before a federal claims court, lawyers for 4,800 autistic children will argue that vaccines caused autism. If successful, these claims could exhaust the pool of money currently set aside to compensate children who have been hurt by vaccines. Further, lawyers will likely take their claims that vaccines cause autism to civil court, where awards could be enormous. "I don't want to see the drug companies go out of business," said David Kirby, author of the book "Evidence of Harm," speaking on Imus in the Morning in April 2005. But "we are looking at trillions and trillions of dollars of care for these people."

Comment on this SOTT Focus

---
Science & Technology
---
Fathers of the zodiac tracked down. Astronomer shows when and where his ancient counterparts worked.

Geoff Brumfiel
Nature
2007-06-04 12:42:00

Using modern techniques - and some rocks - a US astronomer has traced the origin of a set of ancient clay tablets to a precise date and place. The tablets show constellations thought to be precursors of the present-day zodiac.


The tablets, known collectively as MUL.APIN, contain nearly 200 astronomical observations, including measurements related to several constellations. They are written in cuneiform, a Middle-Eastern script that is one of the oldest known forms of writing, and were made in Babylon around 687 BC.


But most archaeologists believe that the tablets are transcriptions of much earlier observations made by Assyrian astronomers. Just how much older has been disputed - the estimates go back to 2,300 BC.


Comment on this SOTT Focus

---

A sound way to turn heat into electricity


EurekAlert
2007-06-04 11:27:00

University of Utah physicists developed small devices that turn heat into sound and then into electricity. The technology holds promise for changing waste heat into electricity, harnessing solar energy and cooling computers and radars.


"We are converting waste heat to electricity in an efficient, simple way by using sound," says Orest Symko, a University of Utah physics professor who leads the effort. "It is a new source of renewable energy from waste heat."


Five of Symko's doctoral students recently devised methods to improve the efficiency of acoustic heat-engine devices to turn heat into electricity. They will present their findings on Friday, June 8 during the annual meeting of the Acoustical Society of America at the Hilton Salt Lake City Center hotel.


Symko plans to test the devices within a year to produce electricity from waste heat at a military radar facility and at the university's hot-water-generating plant.


Comment on this SOTT Focus

---

Anti-meteorite work completed on ISS


AFP
2007-05-31 23:37:00

Russian cosmonauts successfully completed a six-hour spacewalk to build up the meteorite defences of the International Space Station (ISS) and repair a navigation antennae, officials said on Thursday.

Comment on this SOTT Focus

---

Coming up: the mother of all celestial shows - hypernova called Eta Carinae?


Indo-Asian News Service
2007-06-03 22:52:00

Forget the 'brightest stellar explosion' of supernova SN 2006gy captured by the Chandra X-Ray Observatory last month. Here's the mother of all spatial explosions in the making - a hypernova called Eta Carinae.

Comment on this SOTT Focus

---
Our Haunted Planet
---
UFO rumours are sparked by lights


Kent and Sussex Courier
2007-06-04 09:50:00

Mysterious lights spotted hovering in the night sky caused quite a stir in Tunbridge Wells this week.

Between 20 to 40 orange spheres baffled residents throughout the town as they witnessed the strange phenomenon.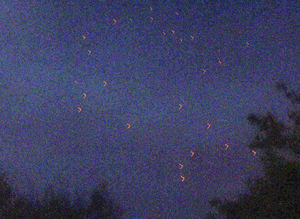 ©Kent and Sussex Courier
Comment on this SOTT Focus
---

Ireland Flooded by UFO Claims

NAOMI MCELROY
Sunday Mirror
2007-06-04 09:46:00

IRELAND is in the grip of a space invasion, according to UFO Society of Ireland president Betty Meyler.

Comment on this SOTT Focus

---
Don't Panic! Lighten Up!
---
Why does foreign money seem like play money?


EurekAlert
2007-06-04 11:20:00

Why does foreign money often feel like play money to travelers" Just in time for summer vacation season, an important new study from the June issue of the Journal of Consumer Research examines why spending patterns abroad deviate so much from what we spend at home.


Klaus Wertenbroch (INSEAD, France), Dilip Soman (University of Toronto), and Amitava Chattopadhyay (INSEAD, Singapore) argue that problems arise from a fundamental mistake in how people perceive the value of currency, known as money illusion. The numerical value printed on a bill affects our perceptions of its real purchasing power, biasing consumer judgment during periods of inflation or when using foreign currencies. It may also have serious macroeconomic consequences as shown by European consumers' price perceptions during the change in 2002 from national currencies to the euro, the authors point out.


"We examine the psychological processes involved in evaluating transactions in foreign currencies," write Wertenbroch and his coauthors. "Our findings ... explain to marketers how currency denominations affect real spending or private label market shares."


Comment on this SOTT Focus

---

Reality Spelled Out: Londonistan, Gitmo and Beslan made it into English dictionary


Middle East Times
2007-06-04 10:48:00

The new arrivals provided a snapshot of the way that the English language has thrown up new words to describe the modern world.


A hoodie - a perceived growing menace lurking around Britain's shopping centers - is "a young person who wears a hooded sweatshirt, regarded by some as a potential hooligan," according to the new dictionary.


And wags, the pampered wives and girlfriends spending their partners' cash, take their place after a sterling performance accompanying the England football team at the 2006 World Cup.


From fashion circles, size zero slips into the dictionary, while muffin tops, the flabby bulge over the top of a tight pair of jeans, squeezes in.


Pro-ana, the belief that anorexia is a viable lifestyle choice, also makes it into the dictionary.


Comment on this SOTT Focus

---

Party whistles go silent! Ethanol boom may fuel shortage of tequila


Reuters
2007-05-29 23:50:00

Mexican farmers are setting ablaze fields of blue agave, the cactus-like plant used to make the fiery spirit tequila, and resowing the land with corn as soaring U.S. ethanol demand pushes up prices.

The switch to corn will contribute to an expected scarcity of agave in coming years, with officials predicting that farmers will plant between 25 percent and 35 percent less agave this year to turn the land over to corn.

Comment on this SOTT Focus

---

UK: Road signs 'lost' on many drivers


BBC
2007-06-03 22:28:00

Many British motorists are lost when it comes to understanding common road signs, a survey suggests.

Some 67% of the 2,500 people polled did not recognise "no through road" signs, and one-third could not identify the sign for "no motor vehicles".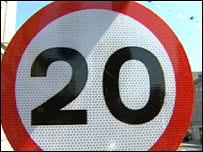 ©BBC
There was no indication that this sign posed a problem
Comment on this SOTT Focus
---

Artist unveils $98M diamond skull


Reuters
2007-06-03 21:31:00

LONDON - Damien Hirst, former BritArt bad boy whose works infuriate and inspire in equal measure, did it again on Friday with a diamond-encrusted platinum cast of a human skull priced at a cool $98 million.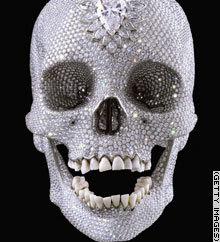 ©n/a
Comment on this SOTT Focus
---
---

Remember, we need your help to collect information on what is going on in your part of the world!
Send your article suggestions to: sott(at)signs-of-the-times.org

---
Click here to return to the Signs of the Times Archive
Click here for today's Signs Page