---
Sections on today's Signs Page:
---
SOTT Focus
---
No new articles.
Best of the Web
---
The Despair of Cindy Sheehan and Andrew Bacevich: Appropriate Disillusionment

Gary Leupp
Counterpunch
2007-05-31 14:05:00

I have in front of me two documents of despair, of disillusionment with the American political system that allows this criminal war to continue. Andrew J. Bacevich in his Washington Post op-ed column and Cindy Sheehan in her statement on her blog express despair over the failure of the Democrats placed in power by an antiwar electorate to take firm measures to end the war in Iraq.


Comment on this SOTT Focus

---

Television's role in the coup against Chávez


UK Guardian
2007-05-31 08:16:00

We believe that the decision of the Venezuelan government not to renew the broadcasting licence of RCTV when it expires on May 27 (Chávez silences critical TV station, May 23; Comment and Letters, May 25) is legitimate given that RCTV has used its access to the public airwaves to repeatedly call for the overthrow of the democratically elected government of President Hugo Chávez. RCTV gave vital practical support to the overthrow of Venezuela's elected government in April 2002 in which at least 13 people were killed. In the 47 hours that the coup plotters held power, they overturned much of Venezuela's democratic constitution - closing down the elected national assembly, the supreme court and other state institutions.

Comment on this SOTT Focus

---
U.S. News
---
AP Announces Vulnerable Hurricane Areas in the US


Associated Press
2007-05-31 16:30:00

Just because Katrina was the perfect storm, a catastrophic combo of the wrong hurricane in the wrong place at the wrong time, doesn't mean that history can't repeat itself, leaving another city obliterated by another tempest. It can.


©Unknown
Comment on this SOTT Focus
---

N.Y. taxi license hits record price: $600,000


Reuters
2007-05-31 17:11:00

The price of a license to operate a New York taxi cab hit a record $600,000 in May, according to a lending company which financed the purchase.

Medallion Financial Corporation said it had financed the purchase of two medallions -- the license to operate a yellow cab in New York -- for a total of $1.2 million by a large corporate fleet operator.

Comment on this SOTT Focus

---

Building excuses for future false flag attack! 'High tempo' of terrorist chatter: FBI

James Gordon Meek
NY Daily News
2007-05-31 16:29:00

The FBI has increased its use of secret search warrants over the past two years because of a "high tempo of terrorist activity," a top official said yesterday.

FBI Assistant Director John Miller said the 2,176 Foreign Intelligence Surveillance Act search warrants approved last year, compared with only 1,754 granted in 2005, mostly targeted plotters inside America.

"We're seeing a very high tempo of terrorist activity, not just based on the cases you're seeing being brought in the United States," Miller said in an interview yesterday for C-SPAN's "Newsmaker" program.

Comment on this SOTT Focus

---

Justice Dept. probes its hirings. Investigating for bias toward conservatives

Charlie Savage
The Boston Globe
2007-05-31 15:48:00

The Justice Department has launched an internal investigation into whether Bush administration officials violated civil service rules by favoring conservative Republicans when hiring lawyers in the Civil Rights Division, the department disclosed yesterday in a letter to Congress.


The probe will also examine whether the administration illegally used a political litmus test when vetting candidates for non-partisan positions elsewhere in the Justice Department, according to the heads of the department's offices of inspector general and professional responsibility.


The disclosure that the two watchdogs are focusing on the Civil Rights Division marks an expansion to a new arena of the Justice Department of an ongoing investigation into whether politics played a role in the firing of nine US attorneys in 2006. The probe has widened to encompass allegations that the administration has used its control of the Justice Department to gain a partisan edge.


Comment on this SOTT Focus

---

Blogger unmasked, court case upended

Jonathan Saltzman
Boston Globe
2007-05-31 15:36:00

It was a Perry Mason moment updated for the Internet age.


As Ivy League-educated pediatrician Robert P. Lindeman sat on the stand in Suffolk Superior Court this month, defending himself in a malpractice suit involving the death of a 12-year-old patient, the opposing counsel startled him with a question.


Was Lindeman Flea?


Flea, jurors in the case didn't know, was the screen name for a blogger who had written often and at length about a trial remarkably similar to the one that was going on in the courtroom that day.


In his blog, Flea had ridiculed the plaintiff's case and the plaintiff's lawyer. He had revealed the defense strategy. He had accused members of the jury of dozing.


Comment on this SOTT Focus

---

Big Disparities in Judging of Asylum Cases

Julia Preston
The New York Times
2007-05-31 14:01:00

Asylum seekers in the United States face broad disparities in the nation's 54 immigration courts, with the outcome of cases influenced by things like the location of the court and the sex and professional background of judges, a new study has found.

The study, by three law professors, analyzes 140,000 decisions by immigration judges, including those cases from the 15 countries that have produced the most asylum seekers in recent years, among them China, Haiti, Colombia, Albania and Russia. The professors compared for the first time the results of immigration court cases over more than four years, finding vast differences in the handling of claims with generally comparable factual circumstances.

Comment on this SOTT Focus

---
UK & Euro-Asian News
---
Kyrgyzstan leader 'was poisoned'


BBC News
2007-05-30 17:54:00

The prime minister of Kyrgyzstan was poisoned this month with a toxin of unknown origin, a government medical report has stated.

Almaz Atambayev said he was unconscious for two days after someone tried to poison him when they handed him a glass of water in his office on 11 May.



Comment on this SOTT Focus

---

Update: Putin says missile test response to U.S. moves of 'imperialism'


Reuters
2007-05-31 08:36:00

Russia's test firing of an intercontinental ballistic missile on Tuesday was in response to U.S. steps that have sparked an arms race and undermined world security, Russian President Vladimir Putin said on Thursday.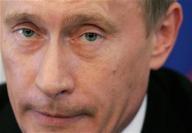 ©Reuters
Comment on this SOTT Focus
---

After Nazarbayev: The dictator, his daughter, and a dynasty at war

Anne Penketh
The Independent
2007-05-31 15:26:00

The characters in this family feud come straight out of central casting. Top billing goes to the Soviet-era President of Kazakhstan, who last week gave himself the right to run for office as many times as he likes. His eldest daughter, an opera singing mezzo soprano, who has been tipped to succeed her father in a post-communist dynasty, has a secondary role.


And then, of course, there is the ineffable Borat, the creation of the comic Sacha Baron Cohen who put the oil-rich central Asian state on the map by inventing the oafish, satirical character famed for such outrageous declarations as "throw the Jew down the well".


Borat actually has a walk-on part in this drama. But this is no soap opera. President Nursultan Nazarbayev has been accused of overseeing one of the most nepotistic, ruthless and corrupt regimes in central Asia.


The feud burst into the open over the weekend when President Nazarbayev summarily sacked his son-in-law as ambassador to Austria and ordered his arrest. Rakhat Aliyev, who is married to Mr Nazarbayev's eldest daughter, Dariga, and who has political ambitions of his own, is accused of masterminding the kidnapping of two executives of the Kazakh bank Nurbank, which he controlled.


Comment on this SOTT Focus

---

Hamburg police battle protesters


BBC
2007-05-28 14:17:00

German police have clashed with hundreds of anti-globalisation demonstrators in the northern city of Hamburg, arresting 21 people.

Police used water cannon and baton charges against protesters, who pelted them with bottles and stones.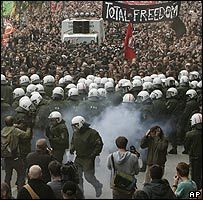 ©Unk
Police reinforcements were deployed to block the protesters



The violence followed a march by about 4,000 activists angered by what they saw as excessive security for a meeting of EU and Asian foreign ministers.

Comment on this SOTT Focus

---

China and India in 'race to the moon'

Jo Johnson and Mure Dickie
Financial Times
2007-05-30 14:04:00

China and India are both planning to launch moon shots within a year in the latest sign of the two Asian powerhouses' intensifying rivalry and growing technological prowess.

Although both countries deny they are engaged in a 21st century re-run of the 1960s race to the moon between the cold war superpowers, their haste to launch suggests more than casual interest in the other's progress.

Comment on this SOTT Focus

---

UK lecturers to vote on Israel boycott

Hagit Klaiman
Ynetnews
2007-05-30 12:05:00

The UK's largest union of university lecturers will vote Wednesday on whether to back calls for a boycott of Israeli academic institutions.

Activists will press delegates of the University and College Union (UCU) to heed calls from Palestinian trade unions for "a comprehensive and consistent boycott of all Israeli institutions."


Comment on this SOTT Focus

---
Around the World
---
Turkey asks U.S. not to violate airspace again


Reuters
2007-05-29 17:07:00

Turkey asked the United States formally on Tuesday to avoid another violation of its airspace after an incident that exposed tensions between the NATO allies.

Last week, two U.S. F-16 warplanes briefly infringed Turkish airspace near the Iraqi border. U.S. diplomats say the incident was an "accident." Turkish media say it was intended to send a message to Ankara not to send its troops into northern Iraq.

Comment on this SOTT Focus

---

Dutch plane runs into severe turbulence over Russia, 10 injured


RIA Novosti
2007-05-31 09:22:00

Ten people on board a Dutch passenger plane en route to Japan received light injuries when the airliner flew into a zone of severe turbulence over Russia's Far East, Japan's transport ministry said Thursday.


A ministry representative at Kansai International Airport, where the plane successfully landed after the incident, said the Boeing-777 belonging to Dutch airline KLM was carrying 14 crewmembers and 262 passengers.


The injured, three Dutch crewmembers and seven Japanese passengers, were scalded by toppled hot drinks, or suffered light neck sprains.


Comment on this SOTT Focus

---

Tokyo court upholds death sentence for Japanese sect member


RIA Novosti
2007-05-31 09:14:00

A Tokyo court upheld Thursday the death sentence for a senior member of a Japanese sect involved in the 1995 gas attack in the Tokyo metro that left 12 dead and 5,500 sickened.


Seiichi Endo, a member of the Aum Shinrikyo cult, charged with preparing the sarin nerve gas used in several terrorist acts, had appealed his 2002 death sentence, with his defense saying he had only made the gas but had not personally taken part in attacks.


Endo had also been found guilty of spraying sarin in Matsumoto in 1994, killing seven, and two attacks on people with the use of the gas.


Comment on this SOTT Focus

---

Flashback: Pakistani ISI accused of aiding Taliban with parts for US supplied Stinger misslies

Kim Sengupta
The Independent
2006-03-14 19:20:00

American and Nato forces are following up reports that the Taliban have received vital components for shoulder-fired Stinger missiles from Pakistani officials enabling them to be used against helicopters in Afghanistan.

It is claimed that the missiles have been fitted with new battery packs allegedly provided by the Pakistani intelligence service, ISI, in the past four months.

Comment on this SOTT Focus

---

Taleban downs helicopter in Afghanistan, more fuel for anti-Iranian propaganda

Michael Evans
The Times
2007-05-31 00:00:00

A Chinook helicopter from the Nato-led force in Afghanistan crashed yesterday, killing seven people on board.

The Taleban claimed that it had shot down the aircraft in Helmand, the southern Afghanistan province patrolled by British and other Nato forces.

Comment on this SOTT Focus

---
Big Brother
---
What search engines know about us

Darren Waters
BBC News
2007-05-31 15:09:00

The search engines that power our journey through the internet know a lot about us - from the operating system and browser we use, to the kinds of websites we typically visit.

As Google comes under scrutiny over its privacy policies in Europe, our technology editor looks at the information that search engines and web services firms record about us.

Comment on this SOTT Focus

---

I took a picture of Tower Bridge and was arrested for terrorism

Simon Assaf
Socialist Worker
2007-05-30 23:12:00

Government ministers and police chiefs are demanding new powers to allow the police to stop and search people in the streets if they suspect them of terrorism. These powers echo the notorious "sus laws" of the 1970s.


Comment on this SOTT Focus

---
Axis of Evil
---
Dead Guantanamo detainee was Saudi veteran

Ben Fox
Associated Press
2007-05-31 02:33:00

The detainee who died at Guantanamo Bay in an apparent suicide was identified Thursday as a Saudi military veteran and self-described Islamic holy warrior who denied he ever intended to kill Americans.

U.S. military records show the detainee admitted having a connection to al-Qaida but insisted he was little more than a Taliban foot soldier when the U.S. invaded Afghanistan following the Sept. 11, 2001, terrorist attacks.

Comment on this SOTT Focus

---

Bush Pens Dictatorship Directive, Few Notice

Kurt Nimmo
Another Day in the Empire
2007-05-26 16:48:00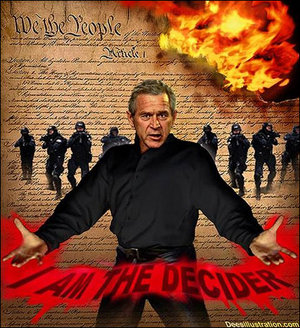 ©deesillustration.com



It is hardly surprising not a single corporate newspaper reported the death of the Constitution. Go to Google News and type in "National Security and Homeland Security Presidential Directive" and hit enter. Google returns ten paltry results, not one from the New York Times, the Washington Post, or related corporate media source. Google Trends rates the story as "mild," that is to say it warrants nary a blip on the news radar screen. Of course, another death blow to the Constitution, already long on life support, is hardly news. Few understand we now live in a dictatorship, or maybe it should be called a decidership.

Comment on this SOTT Focus

---

Mossad Agent Pearlman Releases Phony "Al-Qaeda Tape" - While President Bush authorizes the CIA to bankroll and arm the real Al-Qaeda in Iran

Paul Joseph Watson
Prison Planet
2007-05-31 13:45:00

Adam Pearlman, the Jewish Mossad agent who once wrote stinging essays condemning Muslims as "bloodthirsty terrorists", has once again popped up as an "Al-Qaeda spokesman" to frighten the dwindling number of Americans who still believe Al-Qaeda exists outside of U.S. intelligence circles.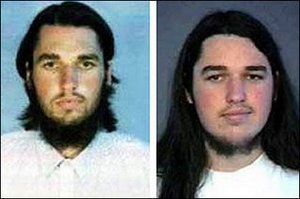 ©Unk
Pearlman, the hardcore Jewish Zionist who trashed Muslims and beat them up, grows a beard and suddenly becomes an "Al-Qaeda spokesman" - nothing suspicious here, move along!
Comment on this SOTT Focus
---

Donald Rumsfeld on 9-11: An enemy within

Matthew Everett
Online Journal
2007-05-30 13:11:00


What was Rumsfeld doing on 9/11? He deserted his post. He disappeared. The country was under attack. Where was the guy who controls America's defense? Out of touch! --A senior White House official
Comment on this SOTT Focus
---

'CIA Torture Program Ensnares Innocents'

Christopher Brown
OhmyNews
2007-05-28 12:39:00

The names Khaled El Masri, Moazzam Begg, Binyam Mohammad, and Maher Arar may not sound familiar to most people. But they are among the hundreds of people, many of whom have no proven ties to terrorist organizations, who since 1997 have been removed from airports on suspicions based at times on the flimsiest of evidence. They have been escorted away at boarding gates, grabbed while they changed planes, and approached on street corners. Those accused disappeared into a secret world of endless interrogations and torture; all transported care of the U.S. Central Intelligence Agency (CIA).

In his new book Ghost Plane: The True Story of the CIA Torture Program, award-winning investigative journalist Stephen Grey tells the true story of what became of the CIA's torture program known by the euphemism "extraordinary rendition" and the airplanes that make the program run. Citizen reporter Chris Brown spoke with him by telephone while he was in New York on a book tour. - Editor's Note

Comment on this SOTT Focus

---

Bio-electromagnetic Weapons: The ultimate weapon


ISIS
2007-05-29 12:27:00

Electromagnetic weapons operate at the speed of light; they can kill, torture and enslave; but the public are largely unaware that they exist, because these weapons operate by stealth and leave no physical evidence. Electromagnetic weapons have been tested on human beings since 1976. By widely dispersing the involuntary human test-subjects, and vehemently attacking their credibility, it has been possible for the United States to proceed with these human experiments unhindered by discussions or criticisms, let alone opposition.

This ultimate weapon system is currently being deployed in Iraq. The US Air Force and the Marine Corps refer to it as "active denial technology", as if it were used purely for defense, but it is not.

Comment on this SOTT Focus

---
Middle East Madness
---
Iraq: Worse than you can Imagine


wakeupfromyourslumber
2007-05-31 14:08:00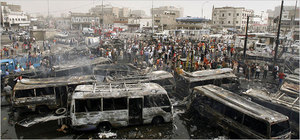 ©Unk



Iraq: it's worse than you can possibly imagine, and worse than we can possibly know.

That was the message when the brilliant Middle East reporter, Patrick Cockburn, spoke on stage today at Hay, publicising his book about the British and American occupation of Iraq.



Comment on this SOTT Focus

---

Live from the West Bank ~~ Another Day.. Another Assassination


DesertPeace
2007-05-30 13:30:00

Just another normal day in the Occupied West Bank city of Ramallah..

People mulling around shops, families eating at restaurants.. just another day like anywhere else... so far... right?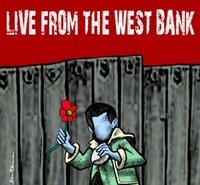 ©Ben Heine © Cartoons



That was until about 5:40pm when Israeli undercover and military forces assassinated a Palestinian outside the window where Sam Bahour was standing. Sam is a Palestinian/American that lives just outside of Ramallah. I have written extensively about him and his struggle to remain here with his family. He sent me this piece earlier this morning, it also appears on the Elecronic Intifada.

Comment on this SOTT Focus

---

Exit From Iraq Should Be Through Iran

William E. Odom
Yale Global
2007-05-29 12:33:00

Increasingly bogged down in the sands of Iraq, the US thrashes about looking for an honorable exit. Restoring cooperation between Washington and Tehran is the single most important step that could be taken to rescue the US from its predicament in Iraq. Understanding why requires some historical reflection.

Comment on this SOTT Focus

---

Soltaniyeh calls UNSC's resolution against Iran as illegal


IRNA
2007-05-30 18:25:00



VIENNA - Iran Nuclear Resolution



Iran's ambassador to the International Atomic Energy Agency (IAEA) Ali-Asghar Soltaniyeh on Wednesday called the resolutions issued by the United Nations Security Council against Iran as 'illegal'.

Comment on this SOTT Focus

---

Heavy Nahr al-Bared fighting continues; UN to vote on Hariri tribunal


Electronic Lebanon - IRIN
2007-05-30 17:59:00

LEBANON, 30 May 2007 (IRIN) - The heaviest fighting in a week between the Lebanese army and Fatah al-Islam militants in Nahr al-Bared refugee camp in northern Lebanon has raised security concerns for humanitarian workers delivering relief to thousands of Palestinians remaining in the camp.

Comment on this SOTT Focus

---
The Loan Gunmen
---
70pc of Iran oil income in non-US dollar


Reuters
2007-05-27 17:49:00

Iran, embroiled in a row with Washington over its nuclear programme, has increased the amount of its oil export earnings in currencies other than US dollars to about 70 per cent, an Iranian official said yesterday.

The figure is up from 60 per cent cited in March for Iran's non-dollar oil export income and reflects the No. 2 Opec producer's policy of reducing exposure to the greenback.

Comment on this SOTT Focus

---

Gasoline prices and the "free market": Refiners profit after reducing capacity

Joe Kay
World Socialist Web Site
2007-05-31 14:38:00

The recent sharp rise in US gasoline prices and the accompanying hardship for millions of people underscore once again the consequences of an energy market dominated by a few giant corporations. The price increase has been attributed to limited refining capacity, which has generated a sharp rise in refinery profits while facilitating market manipulation.


Comment on this SOTT Focus

---

Economic growth skids to a near halt in U.S.

Jeannine Aversa
Associated Press
2007-05-31 14:19:00

WASHINGTON - Economic growth skidded to a near halt in the first quarter, with the worst showing in more than four years raising concerns about how long the country's sluggish spell will last.


Comment on this SOTT Focus

---

Foreigners own record 80 Percent of U.S. Treasury Notes

Elizabeth Stanton
Bloomberg
2007-05-31 09:37:00

For the moment, at least, financing the U.S. budget deficit may be getting less arduous as foreign investors now own a record 80 percent of the Treasury notes due in three to 10 years.


Comment on this SOTT Focus

---
The Living Planet
---
Mysterious hole appears in Md. yard


AP
2007-05-29 17:42:00

A child raised on dungeons and dragons and underground empires might have been enchanted.

But Virgil Poe, a crusty 60-year-old retiree, wasn't all that amused when recent heavy rains opened a 16-foot hole in his yard.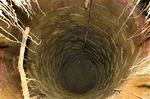 ©AP/The Capital/JOSHUA MCKERROW
The cylindrical hole is lined with bricks, suggesting it might have been the water supply for an old farm.



"I'm picking up sticks from the storm," Poe said. "As I was walking, I saw it, and I thought what on earth is that?"

He crawled closer to the hole, peered inside and found what looked like an old well.

Comment on this SOTT Focus

---

Illinois tornadoes dip a year after spinning up a new record


AP
2007-05-30 17:39:00

Because spring temperatures roller-coastered from freezing to summerlike heat, there were fewer tornadoes than usual in Illinois this year.

A year ago, Illinois logged about 90 funnel clouds heading into June on the way to a record 124. The state averages about 40 tornadoes annually.

Comment on this SOTT Focus

---

Golden Eagle hatches in Donegal


RTE News
2007-05-30 17:35:00

A wild Golden Eagle chick has hatched in Co Donegal, for the first time in almost 100 years.

The nest actually hatched two chicks, but as normally happens, the second chick died after five days. According to the Golden Eagle Trust, there will be a further wait of seven to eight weeks to see if the remaining chick can continue to grow and hopefully fledge in late July.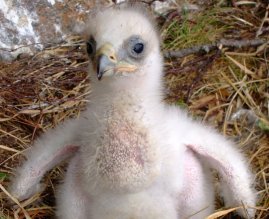 ©Unk
Golden Eagle chick
Comment on this SOTT Focus
---

Rodents of Unusual Size, Florida tries to wipe out cat-sized African rats

Laura Myers
Reuters
2007-05-24 17:31:00

Deep in the heart of the Florida Keys, wildlife officials are laying bait laced with poison to try to wipe out a colony of enormous African rats that could threaten crops and other animals.

U.S. federal and state officials are beginning the final phase of a two-year project to eradicate the Gambian pouched rats, which can grow to the size of a cat and began reproducing in the remote area about eight years ago.

Comment on this SOTT Focus

---

NASA's Top Official Questions Global Warming, Griffin Questions Need to Combat Warming

Clayton Sandell and Bill Blakemore
ABC News
2007-05-31 17:17:00

NASA administrator Michael Griffin is drawing the ire of his agency's preeminent climate scientists after apparently downplaying the need to combat global warming.

In an interview broadcast this morning on National Public Radio's "Morning Edition" program, Griffin was asked by NPR's Steve Inskeep whether he is concerned about global warming.

"I have no doubt that a trend of global warming exists," Griffin told Inskeep. "I am not sure that it is fair to say that it is a problem we must wrestle with."

Comment on this SOTT Focus

---

Human noise at sea could imperil creatures that depend on sonar

Carrie Peyton Dahlberg
Sacbee
2007-05-31 15:44:00

They're leaving behind people who banged on pipes and played a weird compilation of humpback hits, but the whales that lingered in the Delta are returning to an increasingly noisy ocean, where humans are the biggest noisemakers.


We pierce the depths with sub-seeking sonar. We rattle them with oil-exploration blasts. And we churn out a constant din from shipping.


The sounds sometimes kill, leaving beaked whales dead on shore after military exercises.


Comment on this SOTT Focus

---
Health & Wellness
---
Flashback: Big Pharma's Deadly Experiments

By Kelly Hearn
By Kelly Hearn
2006-06-09 12:00:00

A newly surfaced report alleges that in 1996, drug monolith Pfizer gave an unproven drug to Nigerian children and infants suffering from meningitis -- without the authorization of the Nigerian government.

Completed five years ago and coming to light in a May 7 Washington Post investigation, the confidential report, written by a panel of Nigerian health experts, concluded that administering the drug Trovan to 100 patients suffering a deadly strain of meningitis was "an illegal trial of an unregistered drug." The drug was ultimately shown to be ineffective. A lawsuit against Pfizer claims some of the children in the trial died and others suffered brain damage.

Comment on this SOTT Focus

---

Drugs giant faces criminal charges over clinical trial

Andrew Gumbel
The Independent
2007-05-31 15:24:00

The US pharmaceutical giant Pfizer has been slapped with criminal charges in Nigeria over a notorious clinical trial it conducted on children during a meningitis epidemic a decade ago. Patients became unwitting guinea pigs for a new, untested antibiotic and many of them either died or were left with permanent disabilities.


Pfizer and its representatives will be called to account at hearings due to begin next month in the Nigerian state of Kano, where public anger over the clinical trial - and the assurances of any pharmaceutical company - remains so high that the local population won't even trust the Nigerian government to immunise their children against polio.


The episode, which has already led to one unsuccessful suit in the US courts, was the inspiration for John Le Carre's novel The Constant Gardener and is frequently held up as an instance of scientific inquiry gone shockingly awry.


Comment on this SOTT Focus

---

Genes May Influence Language Learning, Study Suggests

Mason Inman
National Geographic
2007-05-31 15:09:00

If you get tongue-tied when trying to learn a new language, your genes may be to blame, a new study suggests.


While there is no gene yet found that is responsible for preprogramming a person with a given language, there does appear to be a link between types of two genes and the languages people speak.


The new findings could be the first sign of a subtle effect in which people's DNA could bias them toward learning a particular set of languages.


Robert Ladd and Dan Dediu at the University of Edinburgh in Scotland noticed the possible link while studying the genes dubbed Microcephalin and ASPM.


These genes play a role in brain development and appear to still be evolving in humans.


Comment on this SOTT Focus

---

Cyber Life: No escape from the bullies


Nottingham Press Release
2007-05-31 14:55:00

It happens in school, at work, physically, verbally, even by email and text - now researchers at The University of Nottingham say there's no escape in the virtual world.


Researchers are examining the worrying appearance of bullying in the virtual world. Citizens (avatars) of Second Life say targets are likely to be individuals who are new to the virtual world.


With the permission of Linden Lab, the makers of Second Life, researchers from Nottingham University Business School, The Institute of Work, Health and Organisations and The School of Computer Science and Information Technology, took the extraordinary step of setting up a cyber-based focus group to discuss the problem directly with residents.


One resident described what happened when they first experienced Second Life "When I was newbie, there was group of 4, two girls and 2 boys they would throw me around." They destroyed her first house and fired guns at her.


Other behaviours observed by the researchers which can be seen as bullying (griefing) were people shooting others, hitting them with swords, nudity, annoying noisy objects that followed people around and lots of swearing. In some "safe areas" these behaviours are deemed acceptable, whilst in others they are deemed as abusive.


Comment on this SOTT Focus

---

Protein senses cold. Single receptor responds to cold and menthol.

Heidi Ledford
Nature
2007-05-31 13:41:00

As an ice cream melts in your mouth this summer, take a moment to contemplate the protein that may be bringing you that sense of cool relief - and numbing your tongue. Researchers have pinned down that particular protein in mice, and think that a similar one in humans does the same job.


Three papers, two published recently in Neuron and the third in this week's issue of Nature, have shown that mice rely on a single protein, called TRPM8, to sense both cold temperatures and menthol, the compound that gives mints their cool sensation.


The sensor also controls the pain-relieving effect of cool temperatures, but does not seem to play an important role in the response to painfully cold temperatures below 10 °C


Comment on this SOTT Focus

---

Mercury's Link to Heart Disease Begins in Blood Vessel Walls


OSU
2007-05-31 09:34:00

Heavy metals and other toxins have been linked to many human diseases, but determining exactly how they damage the body remains a mystery in many cases. New research focusing on a relatively obscure, misunderstood protein suggests mercury's link to heart disease can be traced to activation of this enzyme, which triggers a process leading to plaque buildup in blood vessel walls.


The study examined three forms of mercury, matching its characteristics in the environment. Each form of mercury caused changes in the behavior of cells that line the blood vessel walls and that can lead to cardiovascular diseases.


The study also suggests that chelation therapy, a process that removes metals from the body, and antioxidants both show signs of suppressing this activity and might be key to reducing the damage caused by mercury, and possibly other heavy metals.


The research was published in a recent issue of the International Journal of Toxicology.


"Mercury has been implicated as a risk factor in cardiovascular disease because of environmental concerns both from contamination and the atmosphere. But no one has looked at heavy metal regulation of this enzyme," said Narasimham Parinandi, director of the lipidomics and lipid signaling laboratory at Ohio State University Medical Center and senior author of the study. "If we understand this regulation and know how to block it, we can come up with proper ways to prevent the activity."


Comment on this SOTT Focus

---
Science & Technology
---
Mars' Gooey Core is Freezing

Dave Mosher
Space.com
2007-05-31 15:02:00

Above ground, Mars is mostly a bone-chilling desert pocked with craters. Hundreds of miles below, however, a molten sea of iron, nickel and sulfur churns. And new research suggests the gooey core will eventually solidify-either from the outside-in, forming an iron-nickel core, or from the inside out, forming a core of a fool's-gold-like minerals.


Andrew Stewart, a planetary geochemist at the Swiss Federal Institute of Technology, said Mars' cooling core might restore magnetism to the red planet. "If liquid metal moves around a solid core, it could create a natural dynamo like the one found in Earth's core," said Stewart, who co-authored the study detailed in today's online edition of the journal Science.


Liquids turn solid at different temperatures when pressure or purity are changed-dry ice, for example, is carbon dioxide gas squeezed under immense pressure. Add impurities to ice, and its freezing point is lowered (which is why roads are salted). Likewise, explained Stewart, sulfur mixes things up under Mars' crushing pressure of 5.8 million pounds per square inch.


Comment on this SOTT Focus

---

Northeastern University Researchers Solve Rubik's Cube in 26 Moves


NEU
2007-05-31 14:52:00

It's a toy that most kids have played with at one time or another, but the findings of Northeastern University Computer Science professor Gene Cooperman and graduate student Dan Kunkle are not child's play. The two have proven that 26 moves suffice to solve any configuration of a Rubik's cube - a new record. Historically the best that had been proved was 27 moves.


Why the fascination with the popular puzzle?


"The Rubik's cube is a testing ground for problems of search and enumeration," says Cooperman. "Search and enumeration is a large research area encompassing many researchers working in different disciplines - from artificial intelligence to operations. The Rubik's cube allows researchers from different disciplines to compare their methods on a single, well-known problem."


Cooperman and Kunkle were able to accomplish this new record through two primary techniques: They used 7 terabytes of distributed disk as an extension to RAM, in order to hold some large tables and developed a new, "faster faster" way of computing moves, and even whole groups of moves, by using mathematical group theory.


Comment on this SOTT Focus

---

Evolution of animal personalities


EurekAlert
2007-05-31 10:00:00

Animals differ strikingly in character and temperament. Yet only recently has it become evident that personalities are a widespread phenomenon in the animal kingdom. Animals as diverse as spiders, mice and squids appear to have personalities. Personality differences have been described in more than 60 species, including primates, rodents, birds, fish, insects and mollusks. New work by Max Wolf (University of Groningen; currently at the Santa Fe Institute), Santa Fe Institute Postdoctoral Fellow Sander van Doorn, Franz Weissing (University of Groningen), and Olof Leimar (Stockholm University) offers an explanation for the evolution of animal personalities. Their findings are detailed in "Life-history trade-offs favour the evolution of animal personalities" in the May 31 issue of Nature.


The evolutionary origins of "animal personality" - defined as consistent behavior over time and in different situations - is poorly understood. Why do different personality types exist within a single population given that, at first sight, one would expect one type to be more successful than another" Why are individuals not more flexible considering that personality rigidity sometimes leads to seemingly inefficient behavior" Why do we find the same types of traits correlated with each other in very different kinds of animals"


The authors argue that in many cases personalities are shaped by a simple underlying principle: the more an individual stands to lose (in terms of future reproduction) the more cautiously it is likely to behave, in all kinds of situations and consistently over time.


Comment on this SOTT Focus

---

Groundbreaking Research Has Scientists Talking With Apes

By JOHN BERMAN
ABC News
2007-05-29 23:05:00



Hello, How Are You Doing?



The Great Ape Trust in Des Moines, Iowa, is home to seven bonobos -- a close relative of the chimpanzee -- and three orangutans. But if you think Iowa might be a strange place for them to live, don't say it out loud & these apes understand English.


Comment on this SOTT Focus

---
Our Haunted Planet
---
Nessie's Back! Loch Ness monster aficionados say new video among the finest taken


The Independent / AP
2007-05-31 15:31:00

She's as much an emblem - and a tourist draw - as tartan, bagpipes, and shortbread.


And now Nessie's back.


An amateur scientist has captured what Loch Ness Monster watchers say is among the finest footage ever taken of the elusive mythical creature reputed to swim beneath the waters of Scotland's most mysterious lake.


"I couldn't believe my eyes when I saw this jet black thing, about 45-feet (15 meters) long, moving fairly fast in the water," said Gordon Holmes, the 55-year-old a lab technician from Shipley, Yorkshire, who took the video this past Saturday.


He said it moved at about 6 mph (10 kph) and kept a fairly straight course.


Comment on this SOTT Focus

---

Lights in Dorset Sky 'Like Close Encounters'


Dorset Echo
2007-05-28 10:06:00

IT was like a scene from the movie Close Encounters, according to at least one eye-witness.

Orange lights dancing in the night sky moved in formation, coming and going in waves.


Comment on this SOTT Focus

---

Spotted: UFO in Bangalore airspace!


ibnlive.com
2007-05-31 12:17:00

New Delhi: First it was unusual sightings in the skyspace of Prime Minister's 7, RCR residence in Capital, and now "flying objects" spotted in Bangalore - the UFO theory seems to be gaining credence.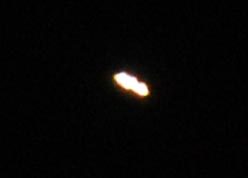 ©N/A
THEY ARE COMING: Afzal Khan captured the pics of the 'UFO' from his camera.
Comment on this SOTT Focus
---

Venus (?!) causes a stir in Picton, NZ - UFOs, meteor showers?


marlexpress.co.nz
2007-05-31 12:03:00

Whatever their theory, Picton residents have been noticing strange lights in the sky in recent weeks, with people reporting spectacular, multicoloured lights dancing above the horizon to the west.

The phenomenon has a scientific explanation that's a little more mundane, said David Turner, a local member of the Royal Astronomical Society.

"It's the planet Venus," he said.

Comment on this SOTT Focus

---

Plane Part Lands in Backyard?

By Kelly Adams
The Colombian
2007-05-31 12:01:00

Julie Chisholm though t her husband had left a piece of his new tractor out in the yard when she first discovered a 3-foot-long chunk of metal sticking out of the ground Saturday afternoon.

On closer inspection, it became clear that the panel, resembling a Nike "Swoosh" logo, came off of a plane, possibly a small aircraft. The pointed end was stuck in the lawn, indicating that it probably fell from a great height.

Comment on this SOTT Focus

---

Residents baffled by strange lights in the sky


Kent and Sussex Courier
2007-05-31 10:56:00

Strange lights seen hovering in the sky above Tunbridge Wells baffled residents this week.


Comment on this SOTT Focus

---
Don't Panic! Lighten Up!
---
Tigers' chick-mates


Ananova
2007-05-31 13:49:00

Zoo-keepers in China say they were shocked when a group of tiger cubs made friends with some newborn chicks.

Workers at Zhejiang Wenling Zoo in Taizhou city put the chicks in a cage with the four month-old tiger cubs.

A zoo spokesman told People's Daily: "We wanted to bring out the savage nature of the tigers while they were still cubs."


Comment on this SOTT Focus

---

What Sex Toy Would Jesus Use? Better Ask a Celibate Priest First


Milwaukee Journal Sentinel
2007-05-31 10:28:00

A Catholic priest has removed his church's organist and choir director from her duties saying her sale of sex toys was not "consistent with Church teachings."


Comment on this SOTT Focus

---

Baby hedgehogs rescued after they are born too early


Daily Mail
2007-05-31 09:09:00

These tiny newborn hedgehogs are proving a handful for carers at a rescue centre - after the mild weather triggered a string of early orphaned arrivals.


The seven babies - from two separate families - have all been handed in to the Prickly Ball Farm Hospital in Devon in the last week.


Staff say Britain's mild spring weather has caused the females to come out of hibernation and give birth around a month early.


This means that animal rescue centres are dealing with the inevitable orphaned offspring weeks earlier than expected.


Comment on this SOTT Focus

---

Flashback: Divorce on menu


The Australian
2007-02-12 20:45:00

A man has applied to divorce his wife of 18 years after he found she was feeding him pumpkin instead of zucchini, as he had previously thought.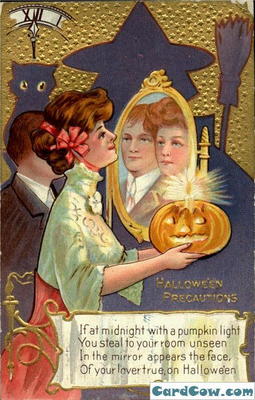 ©CardCow.com
Comment on this SOTT Focus
---
---

Remember, we need your help to collect information on what is going on in your part of the world!
Send your article suggestions to: sott(at)signs-of-the-times.org

---
Click here to return to the Signs of the Times Archive
Click here for today's Signs Page