---
Sections on today's Signs Page:
---
SOTT Focus
---
Signs Economic Commentary for 14 May 2007

Donald Hunt
Signs of the Times
2007-05-14 05:35:00


The big news in the U.S. economy last week was the surprising drop in retail sales. The result was a surprise because analysts had predicted a small rise. It shouldn't have been that surprising, though. Consumption in the United States has been driven by the housing bubble. Now that the bubble is bursting, consumption must decrease. Rising energy prices (and soon, food prices) will make it worse.
Comment on this SOTT Focus
---
Best of the Web
---
Israel Breaks All Records


Wakeupfromyourslumber.com
2007-05-14 11:14:00

CONGRATULATIONS, ISRAEL !

It only took you 60 odd years to break every world record!

And now you have finally achieved the unthinkable!

You have succeeded in creating a virtual LIVING HELL!


Comment on this SOTT Focus

---
U.S. News
---
Deputy Attorney General McNulty resigns

Lara Jakes Jordan
Associated Press
2007-05-14 17:50:00

Deputy Attorney General Paul McNulty said Monday he will resign, the highest-ranking Bush administration casualty in the furor over the firing of U.S. attorneys, The Associated Press has learned.

Comment on this SOTT Focus

---

Voters in this Dallas Ban Renting To Illegal Immigrants

ANABELLE GARAY
Associated Press
2007-05-14 17:27:00

Voters in this Dallas suburb became the first in the nation Saturday to prohibit landlords from renting to most illegal immigrants.

The ban was approved by a vote of 68 percent to 32 percent in final, unofficial returns.



Comment on this SOTT Focus

---

Teachers face sack for fake gun attack on pupils

Philippe Naughton
Timesoline
2007-05-14 17:01:00

A group of teachers who staged a fictitious gun attack that left many children in tears during a Tennessee primary school field trip are facing disciplinary action for their insensitive "campfire prank".

Less than a month after a deranged gunman killed 33 students and professors Virginia Tech university, teachers from the Scales Elementary School in Murfreesboro, near Nashville, decided to spice up the traditional prank at the end of a week-long trip to a state park.

Led by Don Bartch, assistant principal at the school, they convinced the 69 sixth-graders - aged 10 and 11 - that there was a gunman on the loose and told them to lie on the floor or hide underneath the tables and stay quiet. The pupils were told that the 'code red situation' was not a drill.

Comment on this SOTT Focus

---

Purdue Will Reinvestigate Its Professor Who Claimed Desktop Fusion

Kenneth Chang
New York Times
2007-05-11 16:06:00

Three months after it cleared him of research misconduct, Purdue University has begun a new inquiry into a professor who claims to have generated nuclear fusion in a desktop experiment, the university acknowledged yesterday.

Comment on this SOTT Focus

---

Former Penn professor sentenced to 15 years for child porn


AP
2007-05-11 15:31:00

A former University of Pennsylvania professor was sentenced to 15 years in prison Friday for producing child pornography for importation to the United States, authorities said.

Comment on this SOTT Focus

---

Words may hurt, after all: Gangster's rap lyrics are seen as evidence

TONY CASTRO
Dailynews
2007-05-14 14:04:00

If feeling oppressed, down in the dumps and sorry for yourself are the classic prerequisites for rap stardom, Timothy McGhee is in good company.

He hates cops. He thinks he's doomed to hell. And he can't understand how he got to where he is.

But McGhee is no ordinary aspiring rap artist.

Comment on this SOTT Focus

---
UK & Euro-Asian News
---
Does Necropolis hold the key to Freemasonry's secret history?

David Leask
The Herald
2007-05-11 17:15:00

Conspiracy theorists see them everywhere, from the paintings of Da Vinci to the humble dollar bill.

Real or imagined, the symbols of Freemasonry through the ages have beguiled and tantalised. Now their biggest secret may have been exposed in the heart of Scotland's biggest city.

Research has suggested Glasgow Necropolis is a giant masonic symbol, fully 37 acres of landscaped metaphor.

Comment on this SOTT Focus

---

Infestation Excuse: Chitral focus of Osama search


Daily Times Monitor
2007-05-14 16:45:00

Chitral, once an attractive destination for foreign tourists, has become infested with spies looking for Osama Bin Laden, Newsday reports.

Comment on this SOTT Focus

---

Russia clinches deal on new Caspian gas pipeline

Oleg Shchedrov
Reuters
2007-05-12 15:38:00

The leaders of Russia, Turkmenistan and Kazakhstan agreed on Saturday to build a new natural gas pipeline around the Caspian Sea, a move that bolsters Russia's dominance over the region's gas exports.

The new pipeline and an accompanying deal to upgrade existing Soviet-era infrastructure deliver a blow to U.S., European and Chinese hopes of prising the flow of Central Asian gas out of Russian hands.

Comment on this SOTT Focus

---

EU Will Approve Euro Bids by Cyprus, Malta, Draft Rulings Say

Meera Louis
Bloomberg.com
2007-05-14 15:32:00

May 14 (Bloomberg) -- Cyprus and Malta will win European Union approval to adopt the euro in 2008, putting the two Mediterranean nations next in line to join the currency area after Slovenia's entry this year, according to draft rulings.

The Brussels-based European Commission, the EU's executive agency that rules on euro eligibility, has decided that both countries pass all the economic tests to enter the euro area at the start of next year, according to the draft rulings, which were obtained by Bloomberg News. The nations would be the 14th and 15th EU members to join the euro region.

Comment on this SOTT Focus

---

The end of Cyprus' leverage on Turkey?

Jean Christou
Cyprus Mail
2007-05-13 15:25:00

IF CYPRUS is a mere thorn in the side of Turkey's EU accession, then France has suddenly become a millstone around its neck.

It might appear gratifying that, since Nicolas Sarkozy's election as President last Sunday, the EU's second largest member state has very serious doubts about Turkey's accession, but for Cyprus such support may prove a double-edged sword.

Comment on this SOTT Focus

---

Wide Access to Nazi Archive Moves Ahead

Arthur Max
AP / Guardian Unlimited
2007-05-14 12:38:00

AMSTERDAM, Netherlands - As the Third Reich headed to defeat in World War II, the Germans burned millions of records to cover up history's worst genocide. But the fraction that survived was enough to make up the largest Nazi archive in existence.

This week, efforts to lift the 52-year-old blanket of secrecy from this historical treasure are likely to take a big step forward.

Comment on this SOTT Focus

---
Around the World
---
Europeans see Jews as having too much sway in U.S. policy and world finance


Associated Press
2007-05-14 17:35:00

Many Europeans believe the Jews dictate U.S. policy in the Mideast, wield disproportionate global economic influence and talk too much about the Holocaust, according to a report released Monday by the Anti-Defamation League.

The report's findings found that significant numbers of people in five European countries continue to hold anti-Jewish stereotypes, said Abraham Foxman, national director of the U.S. group.





Comment on this SOTT Focus

---

Ten killed in Russian cafe fire


DNA
2007-05-14 14:01:00

Moscow - Ten people were killed in an explosion and fire in a cafe in the Russian town of Orsk.

Authorities believe arson was behind the late-night blast and fire in the town, located 1,400 kilometres southeast of Moscow. The victims, five men and five women, included the owner of the cafe and customers.

Comment on this SOTT Focus

---

$1m to pay for the psychological damage of bullying

Margaret Scheikowski
Ararat
2007-05-14 12:20:00

A troubled teenager is set to receive record damages of around $1 million after successfully suing the NSW government over being bullied at primary school.

Justice Carolyn Simpson concluded the school had "grossly failed" in its duty of care to Benjamin Cox, who now suffers from a severe psychiatric condition.

Comment on this SOTT Focus

---

Mysterious fire rages on in Kasungu

Deborah Nyangulu
The Daily Times
2007-05-14 11:28:00

A mysterious fire that broke out in Kasungu last month and has so far displaced 31 families is still raging. Last Friday, the fire, which has left villagers baffled, reduced another house to ashes.

Comment on this SOTT Focus

---

Nigeria: 50 Die in Multiple Motor Accident in Rivers

Ahamefula Ogbu
This Day
2007-05-14 11:05:00

A multiple motor accident which took place yesterday evening around Elele-Port Harcourt road in Rivers State resulted in at least 50 persons being roasted to death in the ensuing inferno from the crash.

Comment on this SOTT Focus

---

Canadian mystery rock turns out to be meteorite


CanWest News
2007-05-14 08:03:00

It's a little like winning a lottery from outer space.

Manitoban Wayne Langlois is one of just a handful of Canadians ever to recover a piece of the asteroid belt. Calgary researchers have confirmed the potato-sized rock he pried from its centuries-old resting place in permafrost outside Churchill in 1955 is Canada's 72nd recovered meteorite.

Comment on this SOTT Focus

---
Big Brother
---
Beijing considers ban on smoking near Olympic venues


newKerala.com
2007-05-14 11:42:00

Beijing is considering a ban on smoking in public areas in different venues during the Olympic Games next year.


Comment on this SOTT Focus

---

The Fascist States of America: Defense Department Blocks Web Sites


Physorg
2007-05-14 05:18:00

Soldiers serving overseas will lose some of their online links to friends and loved ones back home under a Department of Defense policy that a high-ranking Army official said would take effect Monday.


The Defense Department will begin blocking access "worldwide" to YouTube, MySpace and 11 other popular Web sites on its computers and networks, according to a memo sent Friday by Gen. B.B. Bell, the U.S. Forces Korea commander.


Comment on this SOTT Focus

---
Axis of Evil
---
'US support for Israel at all-time high'


Jpost.com
2007-05-14 17:04:00

America's support of Israel is greater than ever, veteran pollster Stanley Greenberg told the Knesset's Subcommittee on Foreign and Public Relations Tuesday.

Greenberg, who had been commissioned to do a poll by The Israel Project (TIP), found that Israel's image was at a five-year high among US opinion elite.

"There is strong support for Israel in the United States," Greenberg told The Jerusalem Post. "It is very important to remind people that Israel is committed to peace. That commitment is important to Americans viewing Israel as an ally, and for Europeans seeing Israel as a moderate country."

Comment on this SOTT Focus

---

Propaganda Alert! ADL: Anti-Semitism up in Europe


JTA.org
2007-05-14 16:47:00

An ADL survey of five European countries found widespread anti-Semitism, with many residents

believing stereotypes

of Jewish business prowess and lack of patriotism.

The survey, released Monday, found that 51 percent of respondents in Spain, Poland and Germany

believe it is "probably true" that Jews are more loyal to Israel than to their home countries.



Comment on this SOTT Focus

---

Treating trauma: Veterans programmed to kill and later thrown away.

Linell Smith
Baltimoresun.com
2007-05-13 14:30:00

Psychologist explains problems combat veterans of Iraq and Afghanistan can face when they come home - and how they can get help

Four years ago when President Bush declared major combat over in Iraq, the first troops began to come home to an insidiously invisible war: the psychological trauma caused by their combat experience.

In a study of soldiers returning home after that first year of war, one in eight was found to have post-traumatic stress disorder or some other mental disorder, according to a Walter Reed Army Institute of Research study reported last year in The Journal of the American Medical Association.m>

Comment on this SOTT Focus

---

Propaganda: Padilla trial set to open

Curt Anderson
Times Argus / AP
2007-05-14 12:32:00

MIAMI - After months of investigation, legal maneuvering and jury selection, federal prosecutors and attorneys for alleged al-Qaida operative Jose Padilla finally get to present their cases in a trial expected to last into August.

Opening statements are scheduled for today in the terrorism support trial of Padilla, a U.S. citizen, and two co-defendants.

Comment on this SOTT Focus

---

Revoking of Iraq war approval after 4 years of psychopatic massacres

Patrick R. Price
The Daily Advertiser
2007-05-14 11:55:00

Sens. Hillary Clinton and Robert Byrd are drafting legislation to revoke congressional approval for the war on Oct 11. It isn't that easy. Congress, for reasons about which one can only speculate, exhibited precious little discernment before allowing the president to launch a grossly misguided conflict. Under finer scrutiny, one could conclude that those who had been elected by the people as their voices in Washington failed them at least as much as the president did.

Comment on this SOTT Focus

---

Maintaining Corporate Psychopathy: Tenet hands Jeb Bush a big windfall

John Dorschner
Miami Herald
2007-05-14 11:56:00

Jeb Bush will get over $450,000 in the next year from Tenet for being a board member -- about three times what the average director makes at major U.S. corporations.


Shareholders officially elected former Gov. Jeb Bush to the board of Tenet Healthcare on Thursday -- a part-time job that will bring him over $450,000 in the next year.


At the hospital chain's annual shareholder meeting in Dallas, Bush received 96.56 percent of the shares voting, with 3.44 percent withheld, for a one-year post. Only one of the 10 directors elected had a higher vote.


For this, Bush has already received 34,667 shares worth $260,000, which he has registered with the Securities and Exchange Commission. He will receive a $65,000 annual retainer fee, plus $1,500 per board meeting and $1,200 per committee meeting attended. And finally, he will get $130,000 annually in stock for each year he's on the board.


Comment on this SOTT Focus

---
Middle East Madness
---
Israeli Settlers And Military Turn Hebron into 'ghost town'


BBC News
2007-05-14 17:47:00

Human rights groups say Israeli curbs on Palestinians in the West Bank town of Hebron have forced thousands of them to leave homes and close businesses.

B'Tselem and the Association for Civil Rights in Israel said Israel had in effect expropriated central Hebron to protect some 650 Jewish settlers there.

Israel had breached the Geneva Convention prohibiting forced transfer, which was a war crime, the groups said.

Comment on this SOTT Focus

---

Ahmadinejad leads unprecedented anti-US rally in Dubai


AP
2007-05-14 16:49:00

Iranian President Mahmoud Ahmadinejad led a raucous anti-American rally in the United Arab Emirates a day after a low-key visit by US Vice President Dick Cheney there in an attempt to counter Tehran's influence in the region.

Comment on this SOTT Focus

---

Book Review: "Overcoming Zionism"

Raymond Deane
The Electronic Intifada
2007-05-13 16:31:00

Born in 1936 in Brooklyn of Ukrainian Jewish parents, Joel Kovel is the author of 10 books and over 100 articles. He practiced psychiatry and psychoanalysis for 24 years, abandoning them in the mid-1980s partly because of dissatisfaction with the US health care system and partly because of his intensified and multifarious political activism on the left. Describing himself as an "eco-socialist," in 1998 he was the Green party candidate for Senator from New York and two years later sought that party's Presidential nomination, losing out to Ralph Nader. Since 2003 he has been Editor-in-Chief of the quarterly journal, Capitalism Nature Socialism.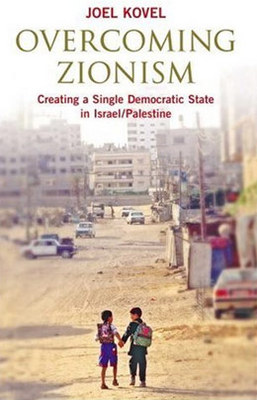 ©n/a
Book cover.
Comment on this SOTT Focus
---

Who is 'The Islamic State in Iraq' that Claims to Have 3 Missing Troops?

Ravi Nessman
AP
2007-05-14 16:13:00

An al-Qaida front group announced Sunday it had captured American soldiers in a deadly attack the day before, as thousands of U.S. troops searched insurgent areas south of Baghdad for their three missing comrades.

The statement came on one of the deadliest days in the country in recent weeks, with at least 124 people killed or found dead. A suicide truck bomb tore through the offices of a Kurdish political party in northern Iraq, killing 50 people, and a car bombing in a crowded Baghdad market killed another 17.

Comment on this SOTT Focus

---

Retired US General Speaks Out on Iraq

Thom Shanker
The New York Times
2007-05-14 09:57:00

John Batiste has traveled a long way in the last four years, from commanding the First Infantry Division in Iraq to quitting the Army after three decades in uniform and, now, from his new life overseeing a steel factory here, to openly challenging President Bush on his management of the war.

Comment on this SOTT Focus

---

EU boycotts 'provocative' Israeli anniversary party

Eric Silver
The Independent
2007-05-14 04:47:00

Ambassadors from European Union states are to boycott celebrations of the 40th anniversary of Israel's conquest of Arab East Jerusalem this week - in the opening shot of what promises to be a challenging summer for Israeli diplomacy.


The United States ambassador, Richard Jones, is also expected to join the Europeans in snubbing the celebrations .


What Israelis commemorate as the "reunification" of their historic Jewish capital is seen by most of the international community, not to mention the Palestinians, as a unilateral attempt to pre-empt a key issue in any peaceful solution. One-third of the city's 725,000 residents are Palestinians, who have opted to reject offers of Israeli citizenship. Along with most other countries, the Europeans keep their embassies in Tel Aviv.


Hanan Ashrawi, a member of the Palestinian parliament, yesterday welcomed the European boycott as a blow for international law and peace. "The Israelis," she said, "cannot get away with creating facts on the ground and then forcing everybody to fall in line".


Comment on this SOTT Focus

---
The Loan Gunmen
---
Markets: Brace for a China-led chill

Chan Akya
China Buisness
2007-05-14 12:26:00

Eighteen years ago, Chinese students and intellectuals massed in Tiananmen Square to push through their vision of democratic reforms, egged on by an apparently conflicted central government, where the forces loyal to Deng Xiaoping were seemingly marginalized by those loyal to Zhao Ziyang initially, with tragic results for both the students and China in general.


While the comparison of the events of June 4, 1989, to today's stock markets appears overly sensational at first, the thrust of recent articles on China, including my previous one, [1] has been on the apparent loss of policy efficacy by the central People's Bank of China (PBoC) in recent months.


Comment on this SOTT Focus

---

Gasoline on fire: prices at the pump continue to rise


AP
2007-05-10 22:01:00

High gas prices are posted at a Shell gas station in San Francisco, Thursday, May 10, 2007. With gasoline prices poised to break records at the pump, energy futures prices jumped Thursday as traders noticed a gas supply imbalance in the fine print of Wednesday's government inventory report.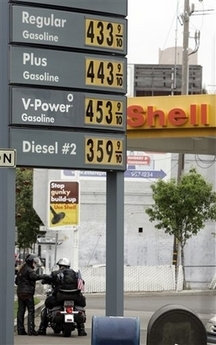 ©AP Photo/Paul Sakuma
Comment on this SOTT Focus
---
The Living Planet
---
Beekeepers fear mystery ailment killing U.S. bees that have crossed border

Dene Moore
Canadian Press
2007-05-13 11:20:00

Twenty-seven U.S. states have been affected, reporting losses of up to 90 per cent, and the ailment seems to be moving north, Clay said.

New Brunswick has lost about 85 per cent of its bee colonies. Ontario beekeepers have lost about one-third, and Quebec 40 per cent so far.

And nobody is sure why.

Comment on this SOTT Focus

---

Lizards join frogs in rapid decline


Science News
2007-05-14 11:05:00

The precipitous loss of amphibians in recent years has been blamed on habitat loss, global warming, fungal infections, and pesticides. Globally, all of these factors probably combine for a multiple whammy. Now, research published online April 20 in Proceedings of the National Academy of Sciences U.S.A. reveals a new combo: climate change is causing some species to lose their leaf-layer habitat - and the damage is killing reptiles, too.


Steven Whitfield of Florida International University and colleagues examined 35 years' worth of data from the La Selva Biological Station in Costa Rica. The team found that populations of frogs and common reptiles such as lizards plummeted 75% since 1970. Globally, human activities are closely linked with disappearing frogs and salamanders. One-third of all amphibian species are threatened with extinction, according to a recent estimate, in large part because humans encroach on their habitats and introduce nonnative species. But even in areas without large human influences, such as the patch of protected old-growth rainforest that the researchers studied, many species are disappearing.


Comment on this SOTT Focus

---

Venomous Brown Widow Spiders Making Themselves Known In Louisiana


Science Daily
2007-05-14 05:29:00

A dangerous spider is making itself known to Louisiana residents. The brown widow spider is becoming more common, according to entomologists with the LSU AgCenter.


Generally found in tropical areas, the brown widow spider is closely related to the black widow spider and is poisonous, according to LSU AgCenter entomologist Dr. Dennis Ring.


Experts say the spider ranges in color from gray or tan to dark brown and may reach 1 inch to 1½ inches long. Like its better-known black widow cousin, the brown widow spider has a yellow-to-orange hourglass marking on the underside of its abdomen. It also has black and white marks on the top of the abdomen and often has dark bands on its legs. "Its venom is more toxic than the black widow's," Ring said. "But it doesn't put out as much venom in its bite."


Comment on this SOTT Focus

---

Murder as an act of mercy: Kangaroo cull mooted for Canberra


ABC News
2007-05-14 05:03:00

Thousands of kangaroos could be shot by professional shooters in and around Canberra's north after populations have been deemed to be out of control.


A Defence spokeswoman has confirmed Belconnen Naval Transmission station and the Majura Training area have a serious over-population of eastern grey kangaroos.


The 6,500 animals are facing starvation because of the drought and are causing permanent damage to the sites.


Defence has been trialing a project to reduce the fertility of local kangaroos but ecology consultants have said that will not solve the problem.


Comment on this SOTT Focus

---

Warming World Threatens Migratory Birds

By ARTHUR MAX
Associated Press
2007-05-13 23:59:00

BONN, Germany - Disoriented by erratic weather, birds are changing migration habits and routes to adjust to warmer winters, disappearing feeding grounds and shrinking wetlands, a migration expert says.

Comment on this SOTT Focus

---

Wildfire: Tourists Asked To Avoid Catalina Island


KNBC (NBC4 Los Angeles)
2007-05-13 21:51:00

Santa Catalina Island's main town was out of immediate danger Sunday as firefighters made progress against the 4,200-acre wildfire that reached the edge of Avalon. The fire, which began Thursday afternoon, was 35 percent contained as of early Saturday, fire officials said.

Comment on this SOTT Focus

---
Health & Wellness
---
How to deal with a psychopathic 'Frankenboss'


Daily Herald
2007-05-13 14:11:00

Beyond the good, the bad and the ugly are the toxic.

Bosses, that is.

Since most of us are going to be in the workplace from age 23 to 65, we're guaranteed to run into one. Or two.

In some industries, you might bounce from a bad boss to a worse one and back again. You need deft armor and an exit strategy to protect yourself. Now.

Comment on this SOTT Focus

---

Record numbers on anti-depressants


ITN
2007-05-14 12:21:00

The number of prescriptions for anti-depressants has hit an all-time high, a mental health charity has revealed.

More than 31 million prescriptions for anti-depressants were written [in Britain] last year - a rise of 6 per cent on the year before, according to Mind.



Comment on this SOTT Focus

---

China denies epidemic killing children


Herald Sun
2007-05-14 11:31:00

Chinese authorities are denying reports that at least 26 children have died from a mysterious illness in the east of the country while local media accuses the Government of covering up an epidemic.

Newspaper and internet reports from Shandong province say that "many" children are dead and hundreds of others have fallen ill from a mysterious illness that has swept through Linyi city since late April.

Comment on this SOTT Focus

---

Britain becomes a Prozac nation

David Rose
The Times
2007-05-14 10:34:00

The number of Britons prescribed antidepressants is at a record high, despite official warnings that many patients may not need them.


More than 31 million prescriptions were written by doctors for antidepressant drugs last year, figures published today reveal, with the use of drugs such as Seroxat and Prozac increasing by 10 per cent. The findings, which show a big increase on previous years, come despite growing concerns over the country's excessive reliance on chemical treatments and over their possible side-effects.


The exact number of people taking pills for depression is not known but is thought to be several million, with many taking the medications over long periods on repeat prescriptions.


Comment on this SOTT Focus

---

Depleted uranium weapons linked to lung cancer


New Scientist
2007-05-14 05:33:00

Governments deny it, but many people have long suspected that depleted uranium weapons may cause cancer. It looks as if the suspicions were right.


Depleted uranium (DU) is a dense, weakly radioactive metal used in armour-piercing shells. Hundreds of tonnes of them were fired by US and UK forces in Iraq in 2003. Previous research at the US government's Sandia National Laboratories in New Mexico found that people exposed to DU dust were at little extra risk of developing cancers (New Scientist, 30 July 2005, p 5).



Comment on this SOTT Focus

---

Cognitive Therapy Can Reduce Post-traumatic Stress In Survivors Of Terrorist Attacks


Science Daily
2007-05-14 05:31:00

Cognitive therapy is an effective treatment for post-traumatic stress disorder related to acts of terrorism and other civil conflict, finds a study published on bmj.com.


Recent NICE guidelines recommend cognitive behaviour therapy as a treatment of choice (alone or in conjunction with drugs) for post-traumatic stress disorder. However, this recommendation is largely based on trials focusing on non-terrorism related traumatic events, such as road traffic crashes and rape. Little is known about how to best treat those traumatised by terrorist incidents.


So researchers at the Northern Ireland Centre for Trauma and Transformation undertook the first controlled trial aimed at assessing the effectiveness of cognitive therapy for people affected by terrorism and other civil conflict.


The trial involved 58 people with chronic post-traumatic stress disorder, mostly resulting from multiple traumas linked to terrorism and other civil conflict.


Comment on this SOTT Focus

---
Science & Technology
---
Water Discovered to Flow Like Molasses

Ben Mauk
LiveScience
2007-05-11 15:48:00

The Taoist poet Lao Tse famously wrote that water exemplifies the highest good, benefiting all and flowing easily without effort. While this makes for a lovely metaphor, there's more to H20 than is dreamt of in Lao Tse's philosophies.

Researchers at Georgia Institute of Technology have found that, at the molecular level, water exhibits viscous, even solid-like properties.

When molecules of water are forced to move through a small gap between two solid surfaces, the substance's viscosity increases by a factor of 1,000 to 10,000, approaching that of molasses.

Comment on this SOTT Focus

---

Earth's magnetic field is weakening


The Economist
2007-05-14 11:41:00

The weather in space is controlled by events at the centre of the Earth. A pity, then, that the magnetic field generated there may be about to go into reverse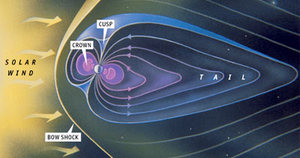 ©Unk
Comment on this SOTT Focus
---

On This Date in History: 14 May, 2007


United Press
2007-05-14 10:25:00

The moon is waning. The morning stars are Mars, Neptune, Uranus and Jupiter. The evening stars are Venus, Mercury and Saturn.


Those born on this date are under the sign of Taurus. They include English portrait painter Thomas Gainsborough in 1727; Scottish reformer Robert Owen in 1771; opera coloratura soprano Patrice Munsel in 1925 (age 82); singer Bobby Darin in 1936; filmmakers George Lucas ('Star Wars') in 1944 (age 63) and Robert Zemeckis ('Forrest Gump') in 1952 (age 55); and actor Tim Roth in 1961 (age 46).

Comment on this SOTT Focus

---

Meteor impact, extinction linked

Margaret Munro
CanWest News Service
2007-05-14 07:35:00

A comet or some other extraterrestrial object appears to have slammed into northern Canada 12,900 years ago and triggered an abrupt and catastrophic climate change that wiped out the mammoths and many other prehistoric creatures, according to a team of U.S. scientists.

Evidence of the ecological disaster exists in a thin layer of sediment that has been found from Alberta to New Mexico, say the researchers, whose work adds a dramatic and provocative twist to the decades-old debate about the demise of the mammoths, mastodons and sloths that once roamed North America.

Comment on this SOTT Focus

---

Are human beings genetically programmed to seek the sunshine?


The Boston Globe
2007-05-14 05:45:00

Personally, I've always thought so. And now a new study suggests that there may really be a genetic impulse to seek the sun, though there's plenty of evidence that excess exposure to sunlight can cause skin cancer.


In the study, published in the March 9 issue of Cell, Dr. David E. Fisher , director of the melanoma program at the Dana-Farber Cancer Institute, reported that the same biochemical process that leads to skin tanning also raises levels of a natural opiate, the "feel good" chemical, beta-endorphin.


Evolution might have favored this because, by making sunning pleasurable, the body increases production of melanin, the pigment that makes the skin tan. People who can tan have a much lower risk of skin cancer, including melanoma, than non tanners.


Comment on this SOTT Focus

---

How often and why do people's eyes blink?


The Boston Globe
2007-05-14 05:43:00

A blink lasts about a 10th of a second, and most people blink about 15 times a minute, or every 4 seconds.


Obviously there is some cleaning and lubrication of the eye that gets handled by blinking, and you certainly know that if you get something in your eye you'll start blinking fiercely. You can also experiment with stopping yourself from blinking and will find after a while that it's a bit uncomfortable. A blink can also be a protective mechanism against bright lights, as any photography buff is only too well aware! Similarly, you may well blink in the presence of irritants like freshly cut onions or tear gas.


Blink rates vary quite a bit depending on emotional and mental states. Stress and anxiety tend to increase a person's blink rate, and this can sometimes give away a lie. Intense concentration tends to reduce the blink rate, and if you're in a situation that implies some danger, your blinking rate can go way down -- presumably to help you look around quickly without missing things.


Comment on this SOTT Focus

---
Our Haunted Planet
---
Florida: Ghostly Images Seen, Photographed On 'Deadly' Stretch Of I-4


Local6
2007-05-14 12:41:00

Ghostly apparitions have been seen and photographed on a small stretch of Interstate 4 known as "the I-4 Dead Zone" in which hundreds of people have been killed or injured in crashes, according to a Local 6 investigation.


Since 1963, nearly 2,000 accidents have been reported on a stretch of Interstate 4 in Central Florida located between Daytona Beach and Orlando, the report said.


Over the years, people have reported seeing strange things on the stretch of road, according to the report.


Comment on this SOTT Focus

---

Look to the sky for the mysteries of Marfa, TX


The First Post
2007-05-14 11:12:00

It's evening in the vast Chihuahua desert, ten miles east of Marfa, Texas.

I'm sitting on a wall with Joe from Colorado, a trio of polite bikers and a bunch of beery students. We are all staring into the blackness south of Highway 90, looking for the 'Marfa Mystery Lights'.

For maybe 50 years, visitors to this area have reported peculiar light phenomena - small gyrating orbs on the far horizon. The lights usually appear at night.

Comment on this SOTT Focus

---

UFOs are spotted over Ulster seaside resort

VICTORIA MCMAHON
The Mirror, Ulster Edition
2007-05-14 10:17:00

EMERGENCY services were alerted this weekend after UFOs were spotted over a resort town.


Comment on this SOTT Focus

---

Meteor lights up eastern Idaho sky


AP
2007-05-14 08:06:00

IDAHO FALLS, Idaho A meteor lit up the night sky across eastern Idaho yesterday evening.

Comment on this SOTT Focus

---
Don't Panic! Lighten Up!
---
15 ways to tell there won't be a second date

Bridgette Williams
QuickDFW.com
2007-05-14 15:53:00

Sometimes we consult our circle of friends to see if the weird stuff that's happening to us on our dates is also happening to them. (We can't decide if it's sad or comforting to find out things are weird everywhere.)

One common experience is getting stuck in a date we know is going to be a beating. We agreed that sometimes you just know. It might be something he says when he picks you up, or something she does when you meet her at the restaurant. Whatever it is, it turns us off right away.

Comment on this SOTT Focus

---

Woman with no sign of pregnancy gives birth to a baby boy


PTI
2007-05-08 11:48:00

Baffling her husband and others, Sriyani (32), a woman without the normal signs and characteristics of pregnancy, has given birth to a baby in the bathroom of her house near here.

Comment on this SOTT Focus

---

Cat survives 35 days in crate


Ananova
2007-05-14 05:16:00

A cat trapped in a cargo crate without food or water has survived a 35-day sea voyage from China to the US.


The owner of a North Carolina shop was amazed to find the animal, weak but still alive, when he took delivery of a consignment of motorcycle helmets, reports the BBC.


It is thought the cat, now named China, chewed its way into a cardboard box which was then loaded into a crate on a ship that left Shanghai on April 3.


A local vet suggested cats coped well with shortages of food and water.


"Usually we say that animals can only survive a few weeks without food and only a few days without water," said Michelle Misavage.


Comment on this SOTT Focus

---

Woman had bullet in head for 64 years


Ananova
2007-05-14 05:11:00

A Chinese grandmother who went to hospital with a headache was found to have had a bullet in her head for 64 years.


Jin Guangying, 77, of Shuyang town, Jiangsu province, went to to Shuyang Leniency Hospital for an x-ray.


"We were surprised to learn there was a bullet inside her head," her son, Wang Zhengbang, told the Yangtse Evening Post.


Jin remembers that she was shot in 1943 during the Second World War by the invading Japanese army when she was taking supplies to her guerrilla father.


"I was 13, living along the railways in Xuzhou city. One afternoon in September, my mother asked me to take a meal to my father and his colleagues who were fighting the Japanese," she said.


Comment on this SOTT Focus

---

President conducts his own exit to 'Stars and Stripes'


Associated Press
2007-05-14 05:05:00

JoAnn Falletta was doing what a conductor should - concentrating on the orchestra in front of her. No wonder it took her a few seconds on Sunday to realize someone behind her was motioning for a try.


President Bush.


"Smiling at me kind of devilishly," Falletta said.


She gave him her baton and stepped aside.


Gesturing exuberantly, the president led the orchestra during part of its performance of "Stars and Stripes Forever."


"We didn't expect him to know the score so well," Falletta said afterward. "He was not shy about conducting at all. He conducted with a great deal of panache."


That was the music played for Bush's exit after his speech at a ceremony commemorating the founding 400 years ago of Jamestown, America's first permanent English settlement.


Comment on this SOTT Focus

---

Sea Lion Joins Walk-A-Thon in Calif.


Associated Press
2007-05-13 19:19:00

CORTE MADERA, Calif. - He has flippers instead of feet _ and certainly no sneakers or hiking boots. But that didn't stop a sea lion from joining schoolchildren on a walk-a-thon.

Comment on this SOTT Focus

---
---

Remember, we need your help to collect information on what is going on in your part of the world!
Send your article suggestions to: sott(at)signs-of-the-times.org

---
Click here to return to the Signs of the Times Archive
Click here for today's Signs Page