---
Sections on today's Signs Page:
---
SOTT Focus
---
No new articles.
Best of the Web
---
Bush orders contingency plans for attack on U.S.


Washington Post
2007-05-10 14:51:00

Administration, Not DHS, Would Run Shadow Government

President Bush issued a formal national security directive yesterday ordering agencies to prepare contingency plans for a surprise, "decapitating" attack on the federal government, and assigned responsibility for coordinating such plans to the White House.

[Translation: Cheney and Co are preparing the ground for another attack on the American people, possibly by Israel in order to justify an attack on Iran]

Comment on this SOTT Focus

---

The Seung Cho "conspiracy theories" are not nearly weird enough

Ran Prieur
RanPrieur.com
2007-05-09 13:26:00

I'm beginning to think the Seung Cho "conspiracy theories" are not nearly weird enough. If there is an occult component to the massacre, which seems likely from his incredible killed-to-wounded ratio, then the powers behind it don't care where his sister works, and they don't need shadowy meetings in the alphabet agencies. All they need is to watch and wait for someone to get in the proper mental state to serve as their host, or "agent." A given operation might have many agents on many levels with many motives, with a control structure that does not exist in the physical world, and uses mechanisms that we would not recognize as "mechanisms."

So instead of saying, "This killer was a Manchurian candidate trained by the CIA, and this one was demonically possessed, and this one was acting on his own," I suggest that all murderous humans and human institutions in history and prehistory have been part of the same pattern, or movement, or being. A half million year old skull split by an axe had the same killer as the victims of Jack the Ripper and the Nagasaki bombing. This being's intelligence exists on levels we do not yet understand, and it perpetuates itself through abuse, trauma, and domination, all of which consume and move through humans the way a fire moves through a forest.

Comment on this SOTT Focus

---
U.S. News
---
Hundreds Flee Wildfire on Catalina

Andrew Glazer
Associated Press
2007-05-11 15:09:00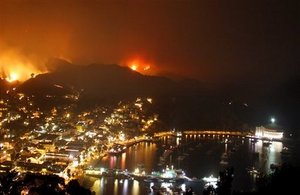 ©Associated Press
A wildfire burns in the mountains above Avalon, Calif. on Catalina Island



Firefighters working through the night turned back flames that threatened Santa Catalina Island's main city and forced hundreds of people to evacuate amid falling ashes.


Comment on this SOTT Focus

---

This is the Nonsense and we get! Iraq lobbies Congress for U.S. support

Anne Flaherty
AP
2007-05-11 14:07:00

Worried Congress' support for Iraq is deteriorating rapidly, Baghdad dispatched senior officials to Capitol Hill this week to warn members one-on-one that pulling out U.S. troops would have disastrous consequences.

Comment on this SOTT Focus

---

White House requests over $1.5 billion for propaganda overseas


RIA Novosti
2007-05-11 14:10:00

The U.S. administration considers American propaganda abroad a crucial element of national security and has requested $1.523 billion funding for the purpose for 2008, the secretary of state said in a report Friday.


Condoleezza Rice said in her report to the Senate Committee on Appropriations that "public diplomacy", or the government's propaganda activities, was a vitally important element of U.S. national security strategy.


Comment on this SOTT Focus

---

Northwest passage looms as Canada-U.S. flashpoint

Sheldon Alberts
CanWest News Service
2007-05-11 14:09:00

A group of retired American generals and admirals has warned Congress the U.S. faces a dire threat to its national security from global warming -- and flagged Canada's claim to Arctic sovereignty as a future flashpoint between the two longstanding allies.


Comment on this SOTT Focus

---

Mattheys sentenced to 4 years for Viktor's death


The Star Ledger
2007-05-11 13:17:00

Robert and Brenda Matthey were sentenced today to 4-year terms in state prison for causing the death of their adopted Russian son Viktor Alexander Matthey more than six years ago.


The Hunterdon County couple - who are already serving 10-year prison terms after they were convicted of abusing Viktor in May 2004 - appeared in Superior Court in Flemington before Judge Roger Mahon. The judge approved a plea deal reached April 12 by the Mattheys and Hunterdon County prosecutors, which required the Mattheys to plead guilty to reckless manslaughter.


The guilty pleas marked the first time since Viktor died in October 2000 that the couple had taken any responsibility for the boy's death.


Robert Matthey, 43, and Brenda Matthey, 42, were sentenced to new 4-year prison terms on manslaughter charges, had their original 10-year sentences reduced to 7 years and agreed to drop their several outstanding appeals.


Comment on this SOTT Focus

---

Chinese-born engineer guilty in military secrets case

Gillian Flaccus
Associated Press
2007-05-11 13:12:00

Jurors convicted a Chinese-born engineer Thursday of conspiring to export U.S. defense technology to China, including data on an electronic propulsion system that could make submarines virtually undetectable.


Chi Mak also was found guilty of acting as an unregistered foreign agent, attempting to violate export control laws and making false statements to the FBI. Prosecutors had dropped a charge of actually exporting defense articles.


When the verdict was read, Mak at first showed no emotion but then appeared to hold back tears as defense attorney Marilyn Bednarski teared up and rubbed his back. Defense attorney Ron Kaye's face was flush.


Comment on this SOTT Focus

---
UK & Euro-Asian News
---
Report warns of widening workplace discrimination

Lucy Ward
The Guardian
2007-05-11 13:21:00

Employers increasingly are discriminating against workers on the grounds of genetic conditions that could make them ill in future or because they smoke or are overweight, according to a global report on equality at work.


The influential study published in Geneva by the International Labour Office reveals that new forms of workplace discrimination are emerging, while traditional forms including gender, race and religion also persist around the globe.


The report highlights how, in Europe in particular, genetic screening of employees has been used by some employers to establish whether they have a predisposition to a condition that could affect their capacity to work, such as Huntington's disease, a rare condition that causes nerve cells in the brain to waste away.


Advances in genetics and related new technologies have made it easier for employers to obtain information on genetic status, with "important implications" for workplace discrimination, according to the study.


Comment on this SOTT Focus

---

Police officers arrested over media leaks


The Guardian
2007-05-11 13:02:00

Two police officers, a journalist and a soldier are among five people to have been arrested over leaks of sensitive police material to the media and other parties, police confirmed today.


A joint investigation by Thames Valley police and Hertfordshire constabulary sparked the arrests, but the nature of the alleged offences is still not clear.


A Thames Valley officer and a Hertfordshire officer were arrested on suspicion of misconduct in public office.

A journalist from the Thames Valley area, a 52-year-old Hertfordshire man, and a soldier from Cambridgeshire were arrested on suspicion of aiding and abetting misconduct in public office.


Comment on this SOTT Focus

---

Sub Rosa: Abandoning the Fort

Mikita Brottman
PopMatters
2007-05-11 11:52:00

For a private researcher of anomalous phenomena, the author and metaphysician Charles Fort (1874-1932) remains uncannily popular. A new biography of Fort, Colin Bennett's Politics of the Imagination, was issued in 2002 from London-based publisher Critical Vision, and gothic scribe Caitlin Kiernan's most recent book of short stories was named in his honor (To Charles Fort, With Love). In 2006, two of Fort's best-known works were reissued, Lo! by Cosimo Classics, and The Book of the Damned by Book Tree. In these and other works - all, incidentally, in the public domain - Fort analyzes such unexplained phenomena as teleportation, spontaneous human combustion, poltergeist events; rainfalls of frogs and fishes; unaccountable noises and explosions; strange animal sightings, as well as more everyday events like UFO sightings and alien abductions.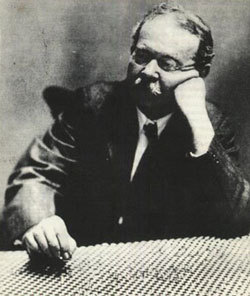 ©unk
Charles Fort
Comment on this SOTT Focus
---

Can you patent wisdom?

Suketu Mehta
IHT
2007-05-07 11:20:00

I grew up watching my father stand on his head every morning. He was doing sirsasana, a yoga pose that accounts for his youthful looks well into his 60s. Now he might have to pay a royalty to an American patent holder if he teaches the secrets of his good health to others.

Comment on this SOTT Focus

---

Doublespeak Alert! UK's Brown vows to give power to the people

Sumeet Desai
Reuters
2007-05-11 11:10:00

LONDON - Britain's leader-in-waiting Gordon Brown pledged on Friday to put "citizens in control" and end personality-driven politics if he was elected to take over from his charismatic predecessor Tony Blair.

Comment on this SOTT Focus

---

Stick to Ankara Protocol, says Brok

From Angelos Marcopoulos, in Strasbourg
The Cyprus Weekly
2007-05-11 06:35:00

WE must stick to the Ankara Protocol that demands Turkey allows Cyprus planes and ships to use Turkish airports and ports, MEP Elmar Brok said this week.

He was replying to a question from The Cyprus Weekly on a controversial claim by Enlargement Commissioner Olli Rehn that Turkey's candidacy should not be blocked by certain member states.

Comment on this SOTT Focus

---
Around the World
---
Father arrested in India after twins 'buried alive'


Irish Examiner
2007-05-11 14:48:00

Police in India have arrested a man and charged him with murder for burying alive his six-day-old twin daughters, police said today.


Samantsinh Sodha wanted a son, but his wife gave birth to baby girls last week in Nakhtrana, a town in western Gujarat state, said GS Malik, superintendent of police.


Sodha, who worked as an attendant at a petrol station, allegedly took the twins away while his wife was sleeping and buried them in a pit on Wednesday night, Malik said.


Comment on this SOTT Focus

---

Afghan refugees forced home, but to what?

Lisa LaFlamme
CTV
2007-05-11 14:26:00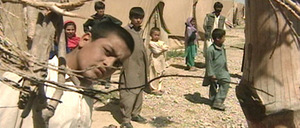 ©n/a
Refugee camp in Daman District, Kandahar Province



An open desert plain just off a road that Afghans now refer to as the "Bloody Highway," has become a dumping ground for displaced people, forced out of Pakistan by a mandatory repatriation order.


Comment on this SOTT Focus

---

Two-headed girl born in Vietnam


RIA Novosti
2007-05-11 14:14:00

A girl with two heads was born in Vietnam May 9, doctors at the National Pediatrics Hospital said Friday.


Doctors expected twins, but after the Cesarean section they extracted a single child with two heads, two necks, two spines, but with two kidneys, one heart, liver and one pair of lungs.


This was the first delivery for the 28-year-old mother, who works as a teacher at a local kindergarten near Hanoi.


Comment on this SOTT Focus

---

Taiwan F-5 fighter jet crashes during training


Reuters
2007-05-11 13:07:00

A Taiwan fighter jet crashed on Friday during an exercise aimed at countering an attack by China, killing the two pilots, military officials said.


Details about whether anyone on the ground was injured were still unknown, they said.


The two-seater F-5F jet crashed within the grounds of a military base in Hukou, around 50 kilometres south of the capital Taipei, Ministry of Defence spokesman Rear Admiral Wu Chi-fang told Reuters by phone.


The crash comes as Taiwan's military prepares to hold the island's annual Han Kuang live fire drills aimed at repelling an attack from China next week.


China claims Taiwan as part of its own territory and has threatened war if the island was ever to declare formal independence.


Comment on this SOTT Focus

---

20 killed after bus plunges off highway in India


Associated Press
2007-05-11 13:06:00

A bus plunged nearly 10 meters (30 feet) into a riverbed in eastern India early Friday, killing at least 20 people and injuring another 12, an official said.


The accident occurred on a highway near Patna, the capital of Bihar state, said B.K. Singh, a state administrator.


The driver, who was among the dead, lost control of the vehicle as he swerved to avoid hitting a motorbike, Singh told The Associated Press.


"We have recovered 18 bodies," Singh said, adding that two of the 14 injured later died in a hospital.


Comment on this SOTT Focus

---

Dalai Lama eyes retirement


Reuters
2007-05-11 11:56:00

The Dalai Lama, Tibet's spiritual leader, said he was ready to retire in a few years but will keep championing causes to help the Tibetan people, culture and environment.

Speaking at Smith College in Massachusetts Wednesday to about 5,000 students, faculty and invited guests of the Tibetan community, Tibet's exiled and revered spiritual leader said he already sees himself semi-retired.


Comment on this SOTT Focus

---
Big Brother
---
Internet Calls Subject To Phone Tapping

Eric Thomas
ABC7/KGO-TV/DT
2007-05-08 13:44:00

Companies that provide Internet phone service have just six days to meet a deadline from the Justice Department. By next Monday, they'll have to make their systems easier to tap. That's right -- make it easier to secretly listen in on your phone calls, or face daily fines of $10,000 dollars.

Comment on this SOTT Focus

---
Axis of Evil
---
Olmert: I never considered resigning


Ynet News
2007-05-11 16:39:00

Olmert tells Radio Jerusalem he never considered resigning in wake Winograd report that censured him for mishandling last summer's war, but acknowledges going through difficult time

Comment on this SOTT Focus

---

Propaganda! Cheney warns Iran to keep sea lanes open

By TOM RAUM
Associated Press
2007-05-11 16:21:00

From an aircraft carrier in the Persian Gulf, Vice President Dick Cheney warned Iran on Friday the U.S. and its allies will keep it from restricting sea traffic as well as from developing nuclear weapons.


Comment on this SOTT Focus

---

Officer 'shocked' to find only civilian bodies among the slaughtered

Paul von Zielbauer
Sydney Morning Herald
2007-05-11 07:07:00

THE only Marine Corps officer who was in Haditha, Iraq, when US troops killed 19 civilians in their homes in 2005 testified at a military hearing on Tuesday that he was "shocked" to find only unarmed people, including women and children, among the dead.

But he said the marines had not violated any law of war.


Comment on this SOTT Focus

---

Haditha marine 'watched superior kill surrendering civilians'

Mark Oliver
The Guardian
2007-05-11 07:01:00

A US marine told a court yesterday that he had "pissed" on the head of one of 24 dead Iraqi civilians killed by his unit and watched a superior officer kill five Iraqis as they tried to surrender.


Comment on this SOTT Focus

---
Middle East Madness
---
Of Course! US Commander in Northern Iraq Asks for More Troops

By Meredith Buel
VOA
2007-05-11 16:50:00

The U.S. commander in northern Iraq says he does not have enough manpower to secure the increasingly violent Diyala province. Major General Benjamin Mixon made the remarks to reporters at the Pentagon by videoconference from Iraq. VOA correspondent Meredith Buel has details from Washington.


Comment on this SOTT Focus

---

Israel is planning to build 20 thousand houses for settlers around Jerusalem

Rasheed Hilal
IMEMC News
2007-05-11 14:49:00

Israeli daily newspaper Haaretz revealed plans of the Israeli government to build more than 20 thousand settler houses near Jerusalem in addition to 500 housing units near Abu Dis east of Jerusalem.


Comment on this SOTT Focus

---

Occupation forces are planning to destroy "Samara Dam"


Roads to Iraq
2007-05-10 14:15:00

Haq Agency received serious information indicates that occupation forces preventing vehicles from crossing "Samara Dam" bridge, claiming there is a truck loaded with explosives on the bridge.


Comment on this SOTT Focus

---

Palestinian woman 'loses baby' after being shot by Israeli soldier on kidnapping mission


BBC
2007-05-11 12:51:00

A pregnant Palestinian woman lost her baby after being shot by Israeli troops during a raid in the West Bank city of Nablus, Palestinian officials said.

Comment on this SOTT Focus

---

S. African minister says Israel's behaviour "worse" than aparthed


Agence France Presse
2007-05-11 11:23:00

South African Intelligence Minister Ronnie Kasrils Thursday accused Israel of conducting a policy against the Palestinians that was "worse" than apartheid.


Comment on this SOTT Focus

---

Israelis plan more homes on occupied land

Conal Urquhart
The Guardian
2007-05-11 11:07:00

Jerusalem's city council plans to build three new Jewish settlements on land it occupied in 1967, in contravention of international law, it was announced yesterday. The estates will be built on land that has been earmarked for a future Palestinian state, close to Bethlehem and Ramallah.
International law forbids construction on land acquired by war, but since 1967 Israel has built homes for around 500,000 Israelis in the West Bank and Jerusalem.

Comment on this SOTT Focus

---
The Loan Gunmen
---
April retail sales a disaster; weakest on record

Jennifer Waters
MarketWatch
2007-05-11 10:55:00

U.S. retailers posted the weakest month of same-store sales on record Thursday as an early Easter holiday and chilly weather April dampened shoppers' desire for spring merchandise.

Comment on this SOTT Focus

---
The Living Planet
---
Disease strikes Idaho fish hatchery, killing 250,000 rainbows

John Miller
AP
2007-05-07 13:35:00

About 250,000 rainbow trout died in a sudden disease outbreak at a southwestern Idaho fish hatchery, a loss of about 8 percent of Idaho's annual output of catchable-sized trout.

Comment on this SOTT Focus

---

Update: Storm dissipates off Florida but rain welcomed


Reuters
2007-05-10 13:02:00

Subtropical Storm Andrea dissipated off the U.S. Atlantic Coast on Thursday and promised only scant rainfall in Florida, where brush fires burned throughout the parched state.

Comment on this SOTT Focus

---

Uruguay struck by worst floods in decades


Rawstory
2007-05-11 11:46:00

Geneva- Up to 110,000 people have been affected by the
worst floods in Uruguay since 1959, with more torrential rain
forecast, the UN Office for the Coordination of Humanitarian Affairs (OCHA) reported Friday.
Some 12,000 people have been forced to leave their homes with this number expected to rise. Thousands of homes have been destroyed or damaged.

Comment on this SOTT Focus

---

Cyprus Airways plane hit by lightning


Cyprus Mail
2007-05-10 05:49:00

A CYPRUS Airways (CY) flight to Athens was forced to abort and return to Larnaca airport yesterday morning after its right engine was struck by lightning.

The Airbus A319, carrying 118 passengers and seven crew, took off from Larnaca at 9.30am and was struck by lightening over Paphos. As a precaution, the captain decided to turn the plane around and head back to Larnaca.


Comment on this SOTT Focus

---
Health & Wellness
---
OxyContin: The Giuliani Connection

Brian Ross, Richard Esposito & R. Schwartz Report:
ABC News
2007-05-11 16:11:00

Rudolph Giuliani and his consulting company, Giuliani Partners, have served as key advisors for the last five years to the pharmaceutical company that pled guilty today to charges it misled doctors and patients about the addiction risks of the powerful narcotic painkiller OxyContin.

Comment on this SOTT Focus

---

Thin people may be fat inside

Maria Cheng
Associated Press
2007-05-11 13:29:00

If it really is what's on the inside that counts, then a lot of thin people might be in trouble. Some doctors now think that the internal fat surrounding vital organs like the heart, liver or pancreas - invisible to the naked eye - could be as dangerous as the more obvious external fat that bulges underneath the skin.


"Being thin doesn't automatically mean you're not fat," said Dr. Jimmy Bell, a professor of molecular imaging at Imperial College, London. Since 1994, Bell and his team have scanned nearly 800 people with MRI machines to create "fat maps" showing where people store fat.


According to the data, people who maintain their weight through diet rather than exercise are likely to have major deposits of internal fat, even if they are otherwise slim. "The whole concept of being fat needs to be redefined," said Bell, whose research is funded by Britain's Medical Research Council.


Comment on this SOTT Focus

---

Genetically Engineered Crops May Produce Herbicide Inside Our Intestines

Jeffery M. Smith
Spilling the beans/Institute for Responsible Technology
2007-05-11 13:49:00

Pioneer Hi-Bred's website boasts that their genetically modified (GM) Liberty Link corn survives doses of Liberty herbicide, which would normally kill corn. The reason, they say, is that the herbicide becomes "inactive in the corn plant." They fail to reveal, however, that after you eat the GM corn, some inactive herbicide may become reactivated inside your gut and cause a toxic reaction. In addition, a gene that was inserted into the corn might transfer into the DNA of your gut bacteria, producing long-term effects. These are just a couple of the many potential side-effects of GM crops that critics say put the public at risk.

Comment on this SOTT Focus

---

Fluoride Accumulates in Pineal Gland

Sepp Hasslberger
newmediaexplorer.org
2007-01-04 13:17:00

Fluoride, added to the water supply of many cities and counties and sold by WalMart in its nursery water, has a tendency to accumulate not only in developing teeth causing discoloration, and in bones making them brittle. The mineral is associated with cancer and it also accumulates in the pineal gland, an important hormone control center, where it wreaks considerable havoc. Paul Connett of Fluoride Action Network comments on Jennifer Luke's research which was part of her PhD thesis and had just been published in Caries Research under the title:

Fluoride Deposition in the Aged Human Pineal Gland

.



Comment on this SOTT Focus

---

iPods 'mess with pacemakers'

Austin Modine
The Register
2007-05-11 13:26:00

iPods have joined late-opening restaurants and children playing on old people's lawns on the list of things that can make pacemakers go haywire.


A new study, presented today to a meeting of heart specialists by a 17-year-old high school student, suggests that the music-playing device can interfere with the electromagnetic equipment in implanted pacemakers.


Reuters reports 100 pacemaker patients (with a mean age of 77) were examined in the study.


Holding the iPod just two inches away from their chests for 5 to 10 seconds was enough to cause electrical interference half the time. In some cases, iShenanigans could be detected as far as 18 inches away. The interference usually just caused the equipment to misread the heart's pacing, but one case caused the pacemaker to stop working entirely.


Comment on this SOTT Focus

---

Docs Change the Way They Think About Death

Jerry Adler
Newsweek
2007-05-07 11:13:00

Consider someone who has just died of a heart attack. His organs are intact, he hasn't lost blood. All that's happened is his heart has stopped beating - the definition of "clinical death" - and his brain has shut down to conserve oxygen. But what has actually died?

Comment on this SOTT Focus

---
Science & Technology
---
Short-circuit found in ocean circulation


UEA Press Releases
2007-05-11 14:54:00

Scientists have discovered how ocean circulation is working in the current that flows around Antarctica by tracing the path of helium from underwater volcanoes.


The team, which included researchers from the University of East Anglia, has discovered a 'short-circuit' in the circulation of the world's oceans that could aid predictions about future climate change.


This process in the Southern Ocean allows cold waters that sink to the abyss to return to the surface more rapidly than previously thought.


This affects the Southern Ocean circulation, which links all the other oceans, and is also relevant to uptake and release of carbon dioxide by the sea - transport between the deep and surface waters in the Southern Ocean is particularly important for this process.


Comment on this SOTT Focus

---

Egyptologists' cult came up with a new "discovery": Origins of modern medicine lie in ancient Egypt not Greece


Medical Science News
2007-05-11 14:44:00

Scientists examining documents dating back 3,500 years say they have found proof that the origins of modern medicine lie in ancient Egypt and not with Hippocrates and the Greeks.


The research team from the KNH Centre for Biomedical Egyptology at The University of Manchester discovered the evidence in medical papyri written in 1,500BC- 1,000 years before Hippocrates was born.


"Classical scholars have always considered the ancient Greeks, particularly Hippocrates, as being the fathers of medicine but our findings suggest that the ancient Egyptians were practising a credible form of pharmacy and medicine much earlier," said Dr Jackie Campbell.


"When we compared the ancient remedies against modern pharmaceutical protocols and standards, we found the prescriptions in the ancient documents not only compared with pharmaceutical preparations of today but that many of the remedies had therapeutic merit."


The medical documents, which were first discovered in the mid-19th century, showed that ancient Egyptian physicians treated wounds with honey, resins and metals known to be antimicrobial.


The team also discovered prescriptions for laxatives of castor oil and colocynth and bulk laxatives of figs and bran. Other references show that colic was treated with hyoscyamus, which is still used today, and that cumin and coriander were used as intestinal carminatives.


Comment on this SOTT Focus

---

Research confirms theory that all modern humans descended from the same small group of people


University of Cambridge
2007-05-08 13:40:00

The genetic survey, produced by a collaborative team led by scholars at Cambridge and Anglia Ruskin Universities, shows that Australia's aboriginal population sprang from the same tiny group of colonists, along with their New Guinean neighbours.

Comment on this SOTT Focus

---

There's science behind that stunning red sun

Kevin Lollar
The News-Press
2007-05-11 12:37:00

Something weird hung high in the mid-morning sky earlier this week like a vision from Superman's home planet Krypton - a red sun.

OK, maybe not all that weird; after all, even the morning drive-time radio guys pointed out that smoke from Southwest Florida's wildfires had made the sun go red.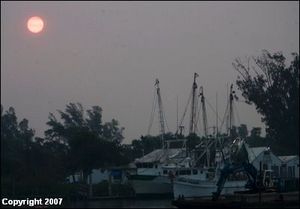 ©Andrew West/news-press.com
Smoke from recent fires have created stunning sunsets like this one over the Sanibel Causeway April 30 and Wednesday's red sun
Comment on this SOTT Focus
---

SUPERNOVA NIGHTMARES

Alan Boyle
Cosmic Log
2007-05-10 12:18:00

Some astronomers would be delighted if a super-bright supernova blast like the one reported this week were to occur in our own galaxy. One says it could be "the best star-show in the history of modern civilization." But if the blast was pointed right at us from close quarters? Well, that would be bad.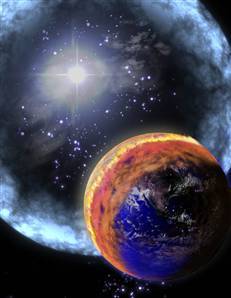 ©NASA
An artist's conception shows a gamma-
ray burst sweeping over Earth's
atmosphere, depleting ozone and
creating smog in the process. In reality,
the gamma radiation would be invisible.
Comment on this SOTT Focus
---

Weird Gravity in Canada Blamed on Hefty Glaciers

Jeanna Bryner
LiveScience
2007-05-10 14:01:00

A mysterious dip in gravity over Canada has been a weighty topic for some scientists. Now satellite data reveal a thick ice sheet that once cloaked the region partially resolves this so-called gravitational anomaly.


Comment on this SOTT Focus

---
Our Haunted Planet
---
20 UFO Sightings Reported In NE Ohio In 2 Years


NewsNet5
2007-05-11 12:50:00

Experts say the Cleveland area is a hotbed for UFOs.

For many, the idea is a joke. But others are not so sure. However, one local group has absolutely no doubt -- in their view, we are not alone.

Comment on this SOTT Focus

---

Did the earth move?


Sunshine Coast Daily
2007-05-11 10:41:00

WAS it a bird? Was it a plane? Or was it, goodness gracious, great balls of fire?

To be honest, no one is entirely sure, but police were inundated with calls from Warana and Kawana residents who heard "some sort of explosion" just before 10.30pm on Wednesday.

Some reported seeing a bright flash in the sky at the time of the bang, with others claiming their house shook from the noise.


Comment on this SOTT Focus

---

Couple See Dancing UFOs in Alberta

CP
Fort McMurray Today
2007-05-11 10:32:00

A Whitehorse couple are so convinced they saw unidentified flying objects that they called the RCMP and the local air traffic control tower.


Comment on this SOTT Focus

---
Don't Panic! Lighten Up!
---
When is a zebra not a zebra?


Ananova
2007-05-11 14:08:00

A Chinese park has reportedly painted stripes on a horse and is charging people to have pictures taken with the 'zebra'.


Shenyang botanical park is charging 30p each for pictures with the animal which, as well as painted black stripes, has fluffy white hair.


When asked if the zebra is real, the feeder answered: "It's from Africa. What do you call it, if it's not a zebra?"


"We saw right away that the zebra is fake, but we are here for fun, so it doesn't really matter," said a mother who had just paid for her child's picture.


Comment on this SOTT Focus

---

Is it a Bird? Is it a Plane? No, it's a huge Naked Superman


The Times
2007-05-11 14:04:00

A 21-metre (70ft) floating sculpture of a naked man has been installed in Milan's main park.


The balloon, a self-portrait by Pawel Althamer, a Polish artist, has been hovering outside the Palazzina Appiani in Parco Sempione since Monday, drawing second takes, amused looks and some reprobation about exposing children to nudity.


"To be honest with you, it's nothing new," said Rosaria Mirabelli, the mother of three-year-old Tommaso, who stared at the sculpture from the back of his mother's bicycle. "He sees his father naked. In this park we see so many worse things than a naked man," she added, referring to the park's reputation as a haven for drug users.


Comment on this SOTT Focus

---

Boy hatches chick from shop egg


BBC
2007-05-11 14:02:00

A nine-year-old boy has hatched a chick from a box of free-range eggs which his mother bought in a Suffolk supermarket.


The chick, named Celia, hatched three weeks after Miles Orford, of Great Ashfield, placed six free-range Cotswold Legbar eggs in an incubator.


His mother, Sarah Orford, said: "We've tried the same experiment with quail and duck eggs.


"None of the quail eggs hatched. We're still waiting to see what happens with the duck eggs."


Comment on this SOTT Focus

---
---

Remember, we need your help to collect information on what is going on in your part of the world!
Send your article suggestions to: sott(at)signs-of-the-times.org

---
Click here to return to the Signs of the Times Archive
Click here for today's Signs Page