---
Sections on today's Signs Page:
---
SOTT Focus
---
No new articles.
Best of the Web
---
No new articles.
U.S. News
---
Alleged Bias Cited For Creation Of New QubeTV Site

Jennifer Parker
ABCNews
2007-05-04 17:02:00

Railing against YouTube, two Republican White House veterans have launched QubeTV as a conservative alternative.




Comment on this SOTT Focus

---

Police: Ohio Couple Put Son in Cage

By JOHN SEEWER
Associated Press
2007-05-03 23:46:00

An [Ohio] couple locked their 10-year-old son in a small dog cage while his father used drugs, and at times they forced him to wear a shock collar meant for training animals, authorities said.


Comment on this SOTT Focus

---

Flashback: Couple gets 2 years in 'caged kids' case

Thomas J. Sheeran
Associated Press
2007-02-16 09:32:00

A couple who forced some of their 11 adopted, special-needs children to sleep in wire-and-wood cages were sentenced to two years in prison Thursday, after the parents insisted they were only trying to keep the kids safe.


Two of the children, however, said in statements read in court that they were treated harshly while they lived with Sharen and Michael Gravelle. One wrote that they should be imprisoned "for as long as my siblings had to be in cages."


Sharen Gravelle told the court the children were never confined as punishment but rather to protect them, including a child who wanted to jump out a second-floor window.


"Would you prefer that we let them jump? Either way, we'd be here. The difference is they're still alive," she said in a tearful, 26-minute statement.


Comment on this SOTT Focus

---

Pet Food Chemical Was From 2 Firms; Chinese Police Say Company President Is Being Detained

Rick Weiss
Washington Post
2007-05-04 14:18:00

The federal government's investigation into tainted pet food has grown to include tests of 700 samples, and all of the approximately 400 of those that have turned up positive for the chemical contaminant melamine came from just two companies in China, Food and Drug Administration officials said yesterday.


Comment on this SOTT Focus

---

Many potential Padilla jurors unsure of 9-11 attacks blame


AP
2007-05-04 10:26:00

A significant number of potential jurors in the terrorism case against alleged al-Qaida operative Jose Padilla say they are not sure who is responsible for the Sept. 11, 2001 terror attacks, many because they do not trust the news media or U.S. government pronouncements.


Comment on this SOTT Focus

---

FDA Orders Detention of All Vegetable Protein Products from China


FDA
2007-05-04 10:24:00

IA #99-29, 4/27/07, IMPORT ALERT #99-29, "DETENTION WITHOUT PHYSICAL
EXAMINATION OF ALL VEGETABLE PROTEIN PRODUCTS FROM CHINA FOR ANIMAL OR HUMAN
FOOD USE DUE TO THE PRESENCE OF MELAMINE AND/OR MELAMINE ANALOGS"


Comment on this SOTT Focus

---
UK & Euro-Asian News
---
Addict Jailed For Killing Her Baby


Sky News
2007-05-04 15:49:00

A heroin addict who killed her baby son by giving him a methadone overdose has been jailed for two years for the child's manslaughter.


Gemma Fennelly, 24, confessed to allowing, or failing to prevent, 22-month-old Mitchell Bate from swallowing a lethal dose.


Previous court hearings were told that Fennelly gave the baby the drug in the weeks before his death in September 2005 to keep him quiet.


Traces of heroin and cocaine were found in hair samples taken from the boy after his death.


The mother, from Hartlepool, wept as she pleaded guilty at Teesside Crown Court last month.


Comment on this SOTT Focus

---

AFGHANISTAN: Some 1,600 displaced after US air raids


IRIN
2007-05-02 14:21:00

Almost 1,600 families have been displaced and many others need urgent humanitarian assistance two days after US war planes bombed several villages in the Shindand district of the western province of Herat, Afghan officials said. Reports of displacement follow claims that up to 60 civilians may have died in the fighting.


Comment on this SOTT Focus

---

Store bosses set off fire alarm then sack staff in car park

Paul Sims
Daily Mail
2007-05-04 13:35:00

It is rarely a pleasant experience and one that demands a sensitive and caring approach.

For bosses at a struggling department store on the brink of closure letting 140 staff go was never going to be easy.

But rather than call each employee in one-by-one or sending an apologetic letter, email or text, they chose a totally different approach.

They set off the fire alarm, assembled the workforce in the car park and then read out a short statement informing them they no longer had a job to go to.

Comment on this SOTT Focus

---

Ukraine rivals agree early elections


AFP
2007-05-04 11:35:00

Ukraine's President Viktor Yushchenko and Prime Minister Viktor Yanukovych agreed Friday to hold early parliamentary elections, signalling an end to a bitter power struggle in the ex-Soviet republic.

"Today we reached agreement in principle on holding early elections," Yushchenko said after meeting with Yanukovych in Kiev, the president's office said in a statement.

Comment on this SOTT Focus

---

Record numbers sent to private schools

Richard Garner, Education Editor
The Independent
2007-05-04 11:18:00

Record numbers of children are being sent to independent schools, figures released today show.

The figures - which cast a shadow over 10 years of the "education, education, education" policy promoted by the Blair government - show the numbers have risen from 505,450 last year to 509, 093 in 2007. Independent school headteachers said Mr Blair's policies were responsible.

Comment on this SOTT Focus

---

Blair's party in struggle for power in Scotland

Katherine Baldwin
Reuters
2007-05-04 02:00:00

ABERDEEN - British Prime Minister Tony Blair's party was locked in a struggle for power in Scotland with a pro-independence party on Friday and suffered losses in local elections in England.

Some 39 million voters had a last chance to give their verdict on Blair's decade in power in Thursday's elections to local councils, the Scottish parliament and Welsh assembly.

Comment on this SOTT Focus

---
Around the World
---
Boat Carrying Haitians Capsizes - 20 Dead


Associated Press
2007-05-04 16:55:00

A boat loaded with Haitians capsized early Friday, and about 20 bodies have been found, some partially eaten by sharks. A U.S. Coast Guard helicopter was searching for 58 other passengers.



Comment on this SOTT Focus

---

Couple burned alive for "black magic"


Reuters
2007-05-03 16:46:00

An elderly Indian husband and wife were burnt to death after villagers accused them of practicing black magic, tied them together on a pyre and set them on fire, police said Thursday.



Comment on this SOTT Focus

---

Fear of flying takes on new meaning in Australian skies

Ben Sandilands
Crikey
2007-05-04 16:02:00

Airline passengers who want absolute certainty that their pilots are as fresh as possible 'at the wheel' may have serious cause for a heightened fear of flying amid a push to force pilots to accept conditions that could compromise Australian air safety.


Comment on this SOTT Focus

---

Brazil to break Merck AIDS drug patent


Associated Press
2007-05-04 11:30:00

President Luiz Inacio Lula da Silva took steps Friday to make an inexpensive generic version of an AIDS drug made by Merck & Co. available in Brazil despite the U.S. drug company's patent.

Comment on this SOTT Focus

---

Nokia Siemens Networks to Cut 9,000 Jobs

Matti Huuhtanen
Associated Press
2007-05-04 08:14:00

Nokia Siemens Networks, the telecom equipment maker that began operations last month, said Friday it will lay off up to 9,000 people worldwide - some 15 percent of its work force - in line with previous plans.


Comment on this SOTT Focus

---

Activists Want Chimp Declared a 'Person'

William J. Kole
Associated Press
2007-05-04 13:19:00


In a case that could set a global legal precedent for granting basic rights to apes, animal rights advocates are seeking to get the 26-year-old male chimpanzee legally declared a "person."




Comment on this SOTT Focus

---
Big Brother
---
No new articles.
Axis of Evil
---
US washes it's bloody hands, blames Afghan civilian victims for their own deaths in bombing raid


AFP
2007-05-04 15:05:00

The White House said Thursday that it shared Afghan President Hamid Karzai's concerns over Afghan civilian deaths in US-led operations but blamed the Taliban militia for putting them "in harm's way."

Comment on this SOTT Focus

---

RIGHTS: U.S. "Moral Authority" Rests on Big Stick

Thalif Deen
IPS News
2007-05-04 13:26:00

When the 192-member U.N. General Assembly meets in mid-May to elect 14 new members to the 47-nation Geneva-based Human Rights Council (HRC), the United States will be conspicuous by its absence and missing from the ballot.


Comment on this SOTT Focus

---

Former commander of the British Army: Coalition should 'admit defeat and leave Iraq'

Richard Holt
Telegraph
2007-05-04 07:33:00

A former commander of the British Army has said that Britain and America should "admit defeat" and withdraw from Iraq.


Comment on this SOTT Focus

---

War Criminal Flees! Wounded Blair takes the money and runs!

BENEDICT BROGAN & KIRSTY WALKER
Daily Mail
2007-05-04 02:38:00

Tony Blair - bruised by "one last kicking" from the voters this morning - will abandon politics within weeks and pocket a record £10million in his first year out of office.

The sale of his memoirs, lucrative directorships and the vast sums available on the U.S. lecture circuit will turn him overnight into a multi-millionaire.

Comment on this SOTT Focus

---

Condilizzard Rice Raises Border Concerns With Syria

By ANNE GEARAN
Associated Press
2007-05-03 23:57:00

SHARM EL-SHEIK, Egypt - In a diplomatic turning point for the Bush administration, Secretary of State Condoleezza Rice met Thursday with Syria's foreign minister and expressed U.S. concerns about the country's porous border with Iraq.


Comment on this SOTT Focus

---
Middle East Madness
---
Why is Israel After Me?

Azmi Bishara
CounterPunch
2007-05-04 13:56:00

I am a Palestinian from Nazareth, a citizen of Israel and was, until last month, a member of the Israeli parliament.


Comment on this SOTT Focus

---

The Livni-Rice Plan for the Middle East

Jeff Halper
CounterPunch
2007-05-03 08:28:00

A Just Peace or Apartheid?

"Does Foreign Minister Tzipi Livni have a clear diplomatic plan that she is trying to promote? Livni implies that she does, but refuses to explain. She speaks of the two-state vision. She talks about the need to divide the country politically.However, she does not explain what the plan really is."

Comment on this SOTT Focus

---

A world turned upside down

MICHAEL BELL
Globe and Mail
2007-05-04 08:26:00

Last month, my term as chairman of the donor committee for the International Reconstruction Fund Facility for Iraq (IRFFI) expired, and I left the job despondent. I have no real expectation that Iraq can be reconstituted as a viable entity, whatever is done. Many of my colleagues, Iraqi and international, have privately shared that view for some time. We knew we were working in a glass bubble, isolating ourselves from the carnage on the ground. That sense of hopelessness weighs increasingly heavy.

Comment on this SOTT Focus

---

Iraqi lawmakers demand U.S. withdrawal


UPI
2007-05-04 07:30:00

As calls in the U.S. Congress grow for a scheduled troop withdrawal from Iraq, similar demands are escalating in Iraq's National Assembly.


Comment on this SOTT Focus

---
The Loan Gunmen
---
Jobless Rate Rises As Hiring Slows

By JEANNINE AVERSA
Associated Press
2007-05-04 09:58:00

WASHINGTON - The nation's unemployment rate edged up to 4.5 percent in April as cautious employers added the fewest new jobs in more than two years, signaling that the labor market is starting to feel some of the strain of the sluggish economy.


Comment on this SOTT Focus

---
The Living Planet
---
Lightning kills five elephants in West Bengal


IANS
2007-05-04 16:00:00

At least five elephants were killed by lightning in a West Bengal wildlife reserve, officials said Friday.


The animals died Thursday in a tea estate under the Buxa Tiger Reserve area in the state's northern region.


Their carcasses were found by tea garden workers on the bank of a river near the New Lands Tea Estate in Alipurduar area of Jalpaigur district, 700 km north of Kolkata.


'We suspect that the elephants died of lightning when they came to drink river water. There were no external injuries or evidence that the elephants were poisoned or electrocuted by poachers,' Buxa reserve official Subhankar Sengupta told IANS.


However, he added that the exact cause of death could only be ascertained after the post-mortem reports were available.


Comment on this SOTT Focus

---

Thailand trying to create rain

Apornrath Phoonphongphiphat
Reuters
2007-05-01 13:19:00

Welcome to the work of the Bureau of Royal Rainmaking, a small front line in Thailand's fight against drought -- a struggle likely to become increasingly desperate if scientists and governments meeting in Bangkok this week fail to agree a master plan to tackle global warming.

Comment on this SOTT Focus

---

Billions at risk from wheat super-blight

Debora Mackenzie
New Scientist
2007-05-04 07:11:00

"This thing has immense potential for social and human destruction." Startling words - but spoken by the father of the Green Revolution, Nobel laureate Norman Borlaug, they are not easily dismissed.


Comment on this SOTT Focus

---
Health & Wellness
---
Eat Less, Live Longer? Gene Links Calorie Restriction To Longevity


Science Daily
2007-05-04 15:51:00

In studies going back to the 1930's, mice and many other species subsisting on a severely calorie-restricted diet have consistently outlived their well-fed peers by as much as 40 percent. But just how a diet verging on the brink of starvation extends lifespan has remained elusive.


Now, researchers at the Salk Institute for Biological Studies have cracked open the black box of how persistent hunger promotes long life and identified a critical gene that specifically links calorie restriction (CR) to longevity.


"After 72 years of not knowing how calorie restriction works, we finally have genetic evidence to unravel the underlying molecular program required for increased longevity in response to calorie restriction," says Andrew Dillin, Ph.D., an associate professor in the Molecular and Cell Biology Laboratory, who led the study published online in the May 2 issue of Nature.


Comment on this SOTT Focus

---

Forcing teen to have baby 'inhumane', court told


Ireland News
2007-05-04 15:34:00

It would be inhumane to force a pregnant teenager to carry her baby for nine months knowing it would die, the High Court was told today.


The 17-year-old girl, known only as Miss D and from Leinster, is asking judges to allow her to travel to the United Kingdom for an abortion.


The teenager is four months pregnant, and last week she found out the foetus has not formed properly and suffers from anencephaly, meaning a major part of the brain, scalp and skull is missing. The newborn baby will live three days at most.


Miss D has been in the care of the Health Service Executive (HSE) since March and it asked gardaí to step in and prevent her from travelling. The court heard gardaí do not have those powers.


Opening the case, Eoghan Fitzsimons SC, for Miss D, told the court the diagnosis was most distressing for her. He said the HSE's claim that under law she cannot travel would require her to carry the baby full term only for it to die. He said that would subject her to degrading treatment.


Comment on this SOTT Focus

---

Health care errors impact 1 in 10


Reuters
2007-05-04 00:41:00

Errors in medical care affect 10 percent of patients worldwide, according to the United Nations health agency, which issued a checklist on Wednesday to help doctors and nurses avoid common mistakes.

Comment on this SOTT Focus

---

Woman gets smallpox-vaccine virus via sex


Reuters
2007-05-04 00:05:00

NEW YORK - Researchers from the Centers for Disease Control and Prevention describe the case of a woman who developed a genital infection after having sexual contact with a military serviceman who had been recently vaccinated against smallpox.


Comment on this SOTT Focus

---

Chinese firm dodged inspection of pet food, U.S. says

David Barboza
International Herald Tribune
2007-05-02 19:02:00

A Chinese company accused of selling contaminated wheat gluten to pet food suppliers in the United States failed to disclose to China's export authorities that it was shipping food or feed to the United States, thereby avoiding having its goods inspected, according to U.S. regulators.

Comment on this SOTT Focus

---
Science & Technology
---
Explorers find ancient caves and paintings in Nepal

Gopal Sharma
Reuters
2007-05-04 12:53:00

Explorers have discovered a series of caves decorated with ancient Buddhist paintings, set in sheer cliffs in Nepal's remote Himalayan north, leaving archaeologists excited and puzzled.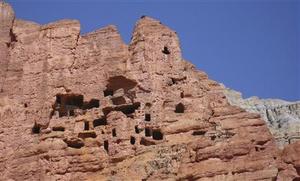 ©Reuters
Comment on this SOTT Focus
---

Mobiles lose their magic as calls fall for the first time

Sean Poulter
Daily Mail
2007-05-02 22:00:00

The number of calls made on mobile phones has fallen for the first time, according to new research.

The figures suggest that the novelty of constantly being in touch is finally starting to fade.

Comment on this SOTT Focus

---

The Sea Serpent of Juno Beach

Chandra Bill
WPTV
2007-05-03 16:50:00

You've heard of the Loch Ness Monster, the Creature from the Black Lagoon.

The sea serpents of legend, right?

A local diver says he's found something not even the Smithsonian can identify and it's right off the shores of Juno Beach.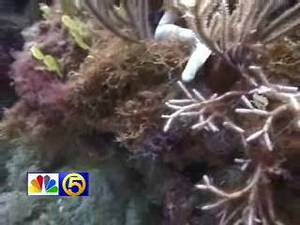 ©Dennis Burke
Comment on this SOTT Focus
---
Our Haunted Planet
---
No new articles.
Don't Panic! Lighten Up!
---
Abandoned Boeing 737 'disappears'


BBC
2007-05-04 15:57:00

A disused Indian Boeing 737 that was abandoned in a busy road in Mumbai (Bombay) last weekend has been moved.


The plane was taken overnight from the Chembur district where it had been left by a driver who was taking it by trailer to Delhi.


It is not clear who has moved it or where it has been taken.


The decommissioned Boeing had become the centre of attraction in the city. But some people complained that it was disrupting business.


Comment on this SOTT Focus

---

Delhi airport hosts "Terminal men" for 48 days


Stuff.co.nz
2007-05-04 15:56:00

Two Bangladeshi men lived in New Delhi airport for 48 days as they did not have passports to return home in a reprise of a role played by Tom Hanks in the Hollywood film "The Terminal", a newspaper said on Thursday.


The men were sent back to the Indian capital by Saudi Arabian authorities in March for arriving without proper papers on a Dhaka-Delhi-Riyadh Air India flight, the Times of India newspaper reported.


Saudi Arabia keeps passports of such visitors and sends them back with emergency travel certificates, the daily quoted an airline spokesman as saying.


But with Dhaka not allowing people without passports to enter the country, the men who had left their homes hoping for lucrative jobs in Saudi Arabia were stuck in the transit lounge of Delhi's Indira Gandhi airport.


Comment on this SOTT Focus

---

Rose the goat 'wife' chokes to death on a plastic bag

Simon de Bruxelles
The Times
2007-05-04 15:54:00

Rose, the goat that found international celebrity last year after being forced into marriage with a Sudanese man, has died after accidentally swallowing a plastic bag.


The town of Juba in southern Sudan, if not exactly in mourning, at least has the satisfaction of having had the world in stitches, having been the source of one of the internet's best-read news items.


It is a story that began in February last year when the BBC Monitoring Service reported that a Mr Alifi had been startled by a noise in the middle of the night. Leaving the safety of his wattle hut, Mr Alifi went outside to find a stranger engaged in indecorous behaviour with his goat.


Comment on this SOTT Focus

---

America allowed to continue existing

Matt Frei
BBC
2007-05-03 19:22:00

I am happy to report to you that the Oxford Union, in its infinite wisdom, has allowed America to continue existing.

After a raucous debate in front of a packed house, the motion - "this House regrets the Founding of America" - was overwhelmingly squashed.

Comment on this SOTT Focus

---
---

Remember, we need your help to collect information on what is going on in your part of the world!
Send your article suggestions to: sott(at)signs-of-the-times.org

---
Click here to return to the Signs of the Times Archive
Click here for today's Signs Page