---
Sections on today's Signs Page:
---
SOTT Focus
---
No new articles.
Best of the Web
---
No new articles.
U.S. News
---
Time magazine's top 100 people: Rosie O'Donnell in, George Bush out.


Associated Press
2007-05-03 07:48:00

Heartthrob Leonardo DiCaprio and envelope-pushers Rosie O'Donnell and Sacha Baron Cohen are among the entertainment newsmakers on Time magazine's list of 100 people who shape the world.

The list of 100 most influential, on newsstands Friday, also includes Queen Elizabeth II, presidential hopefuls Hillary Clinton and Barack Obama, YouTube founders Steve Chen and Chad Hurley, director Martin Scorsese and model Kate Moss.

It does not include President Bush.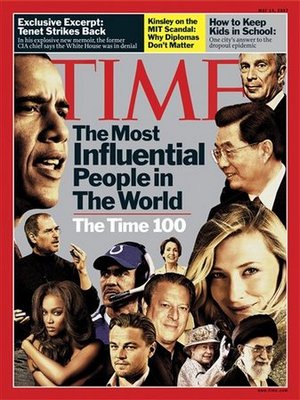 ©Time/Associated Press
Comment on this SOTT Focus
---

LAPD Brutalize Citizens - Again

Associated Press
KCAL CBS2 News
2007-05-03 13:07:00

"They were pushing children, elderly, mothers with their babies and beating up on the media"




Comment on this SOTT Focus

---

Beginning of the End? Train carrying NASA shuttle rocket parts derails in Alabama


AFP
2007-05-03 04:12:00

A train carrying solid rocket booster parts for NASA's space shuttle program derailed in Alabama, injuring six people, but none of the material spilled, officials said.


"There was a train wreck, six injuries," a spokesman for the Alabama Emergency Management Agency said.


The National Aeronautics and Space Administration (NASA) said the train was carrying parts for the solid fuel rocket boosters used in space shuttles.


NASA spokesman Allard Beutel said the train was traveling from Utah, where the segments are manufactured, to the Kennedy Space Center in Florida where the space shuttles are launched.


Comment on this SOTT Focus

---

Researchers: Bill O'Reilly calls someone a derogatory name every 6.8 seconds


USA Today
2007-05-02 23:02:00

Bill O'Reilly, the TV personality who presides over the "No Spin Zone," calls someone a derogatory name every 6.8 seconds during the editorials on his popular Fox News program, according to researchers at Indiana University.


Comment on this SOTT Focus

---

Man Dies of Thirst During Survival Test

By ED WHITE
Associated Press
2007-05-02 22:16:00

BOULDER, Utah - By Day 2 in the blazing Utah desert, Dave Buschow was in bad shape. Pale, wracked by cramps, his speech slurred, the 29-year-old New Jersey man was desperate for water and hallucinating so badly he mistook a tree for a person.

Comment on this SOTT Focus

---
UK & Euro-Asian News
---
MoD opens its files on UFO sightings to public

James Randerson
The Guardian
2007-05-03 14:53:00

The Ministry of Defence plans to open its "X-Files" on UFO sightings to the public for the first time. Officials have not yet decided on a date for the release of the reports, which date back to 1967, but it is hoped to be within weeks.

Comment on this SOTT Focus

---

Propaganda Alert! Al Qaeda™ in Bangladesh: Amazing "very low intensity" explosions that "rocked" three railway terminals


CNN and Rediff News
2007-05-03 13:59:00

A series of three small explosions were reported in Bangladesh a few days ago. Below is a comparison of how one regional source describes the story and how it morphs (via Reuters) for a Western CNN audience.



Comment on this SOTT Focus

---

No winner seen in French TV presidential debate

James Mackenzie
Reuters
2007-05-03 07:00:00

PARIS - French commentators judged Wednesday's keenly awaited presidential debate a draw after neither candidate landed a decisive blow, leaving frontrunner Nicolas Sarkozy still favorite for Sunday's election.

Comment on this SOTT Focus

---

Azerbaijan leader hails energy cooperation with Belarus


RIA Novosti
2007-05-03 04:52:00

Azerbaijan's president Wednesday spoke in favor of proactive energy cooperation with Belarus on mutually beneficial terms.


Azerbaijan holds vast oil and gas reserves in the Caspian Sea, which it exports to neighboring Georgia, Turkey and Europe. Set on becoming a major energy exporter, the country is looking for new outlets to make the management of its natural resources more efficient.


"Our corresponding structures are working hard in this direction, and we have already held several rounds of consultations [with Belarus]," Ilham Aliyev told a news conference with his Belarusian counterpart, Alexander Lukashenko, following bilateral talks.


Aliyev said his country's oil output would reach 43 million metric tons (315 mln bbl) this year and over 50 million (367 mln bbl) in 2008, and that natural gas production was rapidly developing.


Comment on this SOTT Focus

---

Putin vows to develop Arctic transport for energy, strategy


RIA Novosti
2007-05-03 04:49:00

Russian President Vladimir Putin said Wednesday Russia should develop transport in the Arctic to support future energy projects and Russia's strategic interests.


Speaking onboard a nuclear icebreaker to be used by energy producers, the president said this should be done in an environmentally friendly way, citing "the vulnerable natural environment" there.


"Considering the projected increase in hydrocarbon transport to 40 million tons by 2015, we are going to need to develop our Arctic transportation system. This should be done in an environmentally balanced way: we know how vulnerable the local environment is. The broader issue will be to promote Russia's strategic interests in the Arctic, its economic, academic, and defense interests [there]," Putin said.


His audience included members of the State Council and Maritime Board, the government coordinator agency for maritime policies.


Comment on this SOTT Focus

---

Parliament approves US troops access in Romania


HotNews
2007-05-03 04:06:00

257 votes in the common session of the Parliament's chambers decided that the US troops are welcome to Romania, according to the previous commitments made in the US-Romania agreement on December 6, 2006.


During the same session, the Social Democrat spokesman, Cristian Diaconescu, was named as head of the Parliamentarian Commission for Foreign Intelligence.


Comment on this SOTT Focus

---
Around the World
---
Naked man superglued to exercise bike


Reuters
2007-05-03 10:52:00

A gang stripped a South African man before supergluing him to an exercise bicycle while they ransacked his house, according to a report Thursday.

Comment on this SOTT Focus

---

More than 100 journalists killed worldwide in 2006 - UNESCO


RIA Novosti
2007-05-03 09:51:00

NEW YORK - More than 100 members of the media were killed worldwide in 2006, making it the bloodiest year on record for journalism, the head of the United Nations cultural organization said Wednesday.

Comment on this SOTT Focus

---

Arrest Made in Internet Child Abuse Case

Shannon Dininny
Associated Press
2007-05-03 05:05:00

A man accused of raping his own daughter has been arrested in Hong Kong, ending a manhunt that began after the girl's decision to tell her story on national TV helped connect the case to some of the Internet's most notorious molestation videos.


Police apprehended Kenneth John Freeman, 44, on Tuesday night as he arrived in Hong Kong from mainland China, the U.S. Marshals Service said.


The service's Web site said the arrest came at the Hong Kong airport. But a Hong Kong police spokeswoman, speaking on customary condition of anonymity, told The Associated Press the arrest came at a customs checkpoint at a land crossing.


The spokeswoman refused to confirm the arrested man's name but said he slightly injured four Chinese police officers while resisting arrest. She refused to say whether he had been injured.


Comment on this SOTT Focus

---

Kite string 'caused Philippine chopper crash'


ABC Australia
2007-05-03 03:57:00

The head of the Philippines air force says the string from a child's kite was responsible for a military helicopter crash that killed nine people.


Lieutenant General Horacio Tolentino says one of the crash survivors, Captain Allan Villagarcia, has told him the aircraft was flying perfectly and just about to land in the central island of Cebu when a kite got entangled in the rotor blades.


"There was no problem with the engine," he said. "It [the kite string] caused the stoppage of the rotor."


Lieutenant General Tolentino says Muslim rebels have used kites to disable air force helicopters in the past but terrorist involvement is not suspected in the latest incident.


He says the nylon kite string was found still entangled, just below the main rotor blade.


Comment on this SOTT Focus

---
Big Brother
---
Survey Says: No Spying Without a Warrant!

Shaun Waterman
Monsters and Critics
2007-05-02 18:23:00

WASHINGTON, DC, United States (UPI) -- Senior Bush administration intelligence officials face tough questions Tuesday when they take their proposal for modernizing U.S. surveillance legislation before skeptical senators.

Recent poll data shows the U.S. public supports the idea that officials should always have to get a warrant before eavesdropping on Americans -- something that would not be necessary under certain circumstances if the administration's planned changes to the 1978 Foreign Intelligence Surveillance Act are passed into law.


Comment on this SOTT Focus

---
Axis of Evil
---
US "Success" kills 85 in Iraq


Alertnet
2007-05-03 10:14:00

BAGHDAD - A car bomb killed 10 people and wounded 35 near a police station in the Baghdad Shi'ite stronghold of Sadr City, police said.

Comment on this SOTT Focus

---

Commander Cho: "Success is a level of violence where the people feel comfortable about living their daily lives."

David Edwards and Josh Catone
Raw Story
2007-05-03 10:10:00

In remarks made Wednesday to the Associated General Contractors of America, President Bush defined his view of the success in Iraq that he hopes to accomplish.

"Either we'll succeed, or we won't succeed," he said. "And the definition of success as I described is sectarian violence down. Success is not no violence."

While saying "succeed," Bush appears to chuckle.

Comment on this SOTT Focus

---

Cho in the White House plays the Al-Qaeda card again; rambling speech blames elite muslims for woes

Dana Milbank
Washington Post
2007-05-03 10:08:00

President Bush is at odds with the American public and a restive congressional majority over the Iraq war, and even some Republicans talk about imposing new requirements that could trigger a troop withdrawal.

It's time to play the Qaeda card.


Comment on this SOTT Focus

---

Bush: 'I'm the Commander Guy'

By Sheryl Gay Stolberg
The New York Times
2007-05-03 09:48:00

WASHINGTON - And you thought he was still "the decider."


Comment on this SOTT Focus

---

Robert Fisk Blind spot! Olmert undone by the militia he said he could destroy

Robert Fisk
The Independent
2007-05-03 00:25:00

So it has come to this. All those bodies, all those photographs of dead children - more than 1,400 cadavers (we are not including the 230 or so Hizbollah fighters and the Israeli soldiers who died) - are to be commemorated with the possible resignation of an Israeli prime minister who knew, and who cared, many Israelis suspect, little about war. Yes, Hizbollah provoked last summer's folly by capturing two Israeli soldiers on the Lebanese-Israel border, but Israel's response - so totally out of proportion to the sin - produced another debacle for the Israeli army and, presumably now, for its Prime Minister, Ehud Olmert.




Comment on this SOTT Focus

---

Surprise! Bush's Veto Survives House Challenge

By DAVID ESPO
Associated Press
2007-05-02 22:36:00

WASHINGTON - Congress failed to override President Bush's veto of legislation requiring the withdrawal of U.S. troops from Iraq on Wednesday, a defeat for anti-war Democrats that triggered immediate talks on a new measure to fund the conflict.


Comment on this SOTT Focus

---
Middle East Madness
---
Excerpts from the Wingrad report on Israeli attack on Lebanon

translated by Cliff Churgin
McClatchy Newspapers
2007-05-01 14:28:00

The following excerpts from the interim report by the Winograd Committee describe the events of July 12, 2006, the first day of what would become a 34-day war between Israel and Hezbollah in Lebanon. They were translated by McClatchy Newspapers special correspondent Cliff Churgin. Words in parentheses were added for clarity.


Comment on this SOTT Focus

---

Propaganda Alert! US forces arrest two in Iraq for smuggling weapons from Iran


AFP
2007-05-03 07:13:00

US forces arrested two Iraqis suspected of smuggling weapons and armour-piercing explosives from Iran in a dawn raid Thursday into Baghdad's Shiite slum Sadr City, the military announced.

Comment on this SOTT Focus

---

Troop withdrawal from Iraq would solve all problems - Iran president


RIA Novosti
2007-05-03 04:50:00

The withdrawal of occupation forces from Iraq would solve all problems with security in that country, the Iranian president said Wednesday.


"Should justice prevail, there will be no aggression or occupation. We declare that if the Iraqi nation's rights are recognized, if it is respected and the occupiers leave Iraq, then all problems would be resolved," Mahmoud Ahmadinejad was quoted by Iranian television as telling the residents of the Kerman province.


The Iranian leader's statement was voiced shortly before an international conference on Iraq, to be held May 3-4 in Sharm-el-Sheikh in Egypt.


In turn, Iranian Foreign Minister Manouchehr Mottaki, who will head the Iranian delegation in Egypt, said he hopes the international conference on Iraq's rehabilitation will establish the conditions grounds for the withdrawal of occupation forces.


Comment on this SOTT Focus

---

Jail term for al-Jazeera reporter


BBC
2007-05-03 04:10:00

The Arabic TV channel al-Jazeera says a court in Egypt has sentenced one of its journalists to six months in prison.
The journalist, Howaida Taha, was accused of harming Egypt's national interests by fabricating video footage of police torture.


Al-Jazeera says the tapes show a documentary reconstruction of torture scenes by actors.


Human rights groups say it is not unusual for suspects to be tortured in


Egyptian police stations.


These allegations are strongly denied by the Egyptian authorities.


Comment on this SOTT Focus

---

Harry's Iraq deployment 'delayed'


The London Paper
2007-05-03 04:01:00

Prince Harry's deployment to Iraq has been delayed so his unit can travel ahead and assess the dangers it will face, it is reported.


The soldiers will gather vital information about the threat posed by insurgents and get up to speed tactically before the third in line to the throne joins them, according to the Sun.


Harry, 22, will head to southern Iraq with the Blues and Royals some time in May for a six-month tour of duty, leading 12 men from A Squadron of the Household Cavalry Regiment in four Scimitar armoured reconnaissance vehicles.


An Army source told the Sun: "If the men are all familiar with their new surrounding before Harry arrives, they will be far sharper to the dangers of the inevitable first attack."


Comment on this SOTT Focus

---
The Loan Gunmen
---
GM, Ford, Toyota, Honda Post April Sales Declines

Greg Bensinger and Alan Ohnsman
Bloomberg
2007-05-03 13:11:00

General Motors Corp., Ford Motor Co., Toyota Motor Corp. and Honda Motor Co. posted U.S. sales declines in April as waning consumer confidence and rising gasoline prices curbed demand for new vehicles.

Comment on this SOTT Focus

---

GM profit plunges after housing finance loss

Jui Chakravorty
Reuters
2007-05-03 10:54:00

General Motors Corp. on Thursday reported a 90 percent drop in first-quarter earnings, missing Wall Street estimates by a wide margin, as mortgage-related losses at its GMAC affiliate swamped gains in its main business.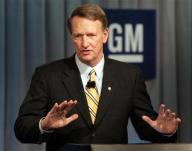 ©Reuters
GM Chief Financial Officer Fritz Henderson
Comment on this SOTT Focus
---

China: America's Banker

Clay Chandler
CNN
2007-05-03 10:24:00

With $1.2 trillion in reserves, most of it in dollar-backed assets, China plans to launch the world's largest investment fund. It could play havoc with the U.S. economy.

Comment on this SOTT Focus

---

Hedging disaster; Unregulated sector of wild-west financial engineering rife with conflicts of interest

Robert Kuttner
Boston Globe
2007-05-03 10:20:00

THIS PAST WEEK, even jaded observers of Wall Street were startled to learn that last year's top hedge fund manager, James Simons of Renaissance Technologies, made $1.7 billion in 2006. Alpha Magazine reported that the top 25 hedge fund earners garnered an average of $570 million in 2006, up from $362 million in 2005.

Comment on this SOTT Focus

---

Man ran secret bank, IRS unhappy

GENE JOHNSON
AP
2007-05-03 10:15:00

A man operated a "warehouse bank" out of his suburban home, taking at least $28 million from people around the country who wanted a discrete bank account, according to court documents.


Comment on this SOTT Focus

---
The Living Planet
---
Was Bristol Channel hit by a tsunami?


Journal of Geology
2007-04-30 15:52:00

On the occasion of the 400th anniversary of Britain's largest natural disaster, the author of 2001's prophetic book Tsunami: The Underrated Hazard (Cambridge University Press) reveals strong new evidence that the Bristol Channel was devastated by a tsunami on January 30, 1607. On that day, historical accounts describe a storm in the Bristol Channel, flooding more then 500 km2 of lowland and killing 2,000 people.




Comment on this SOTT Focus

---

As drought worsens, Australian cattle scour roadsides for food

Neil Sands
AFP
2007-05-03 12:56:00

GOULBURN, Australia - As Australian farmer Philip Bell coaxed his cattle along the road, a bystander nodded toward a straggler ambling behind the rest of the herd searching for an overlooked tussock of grass.


Comment on this SOTT Focus

---

Hurricane force winds blow through north Texas

Paul Meyer
The Dallas Morning News
2007-05-03 08:25:00

Violent thunderstorms packing hurricane-force winds tore through North Texas on Wednesday evening, slamming trees into homes, toppling tractor-trailers and leaving hundreds of thousands without power.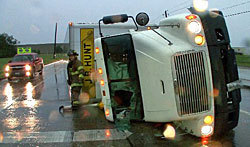 ©Michael Ainsworth / The Dallas Morning News
Ferocious winds caused an 18-wheeler to flip at Joseph Hardin and Ledbetter drives in southern Dallas.
Comment on this SOTT Focus
---

Reality hits! Honeybee Die-Off Threatens Food Supply

SETH BORENSTEIN
AP
2007-05-03 00:11:00

Unless someone or something stops it soon, the mysterious killer that is wiping out many of the nation's honeybees could have a devastating effect on America's dinner plate, perhaps even reducing us to a glorified bread-and-water diet.


Comment on this SOTT Focus

---

'Merman' spotted in Caspian


Anova
2007-05-02 22:43:00

Fishermen claim to have spotted an amphibious creature resembling a human in the Caspian sea.


Comment on this SOTT Focus

---
Health & Wellness
---
Virulent New Strain of TB Raising Fears of Pandemic

Peter Finn
Washington Post
2007-05-03 15:00:00

A virulent strain of tuberculosis resistant to most available drugs is surfacing around the globe, raising fears of a pandemic that could devastate efforts to contain TB and prove deadly to people with immune-deficiency diseases such as HIV-AIDS.

Comment on this SOTT Focus

---

Diseases caused by fetal toxicity studied


UPI
2007-05-03 14:11:00

U.S. researchers have determined later-life diseases resulting from fetal and infant toxicity have common immune patterns.


Comment on this SOTT Focus

---

The Age of Autism: Gluten clue from Case 2

DAN OLMSTED
UPI
2007-05-03 14:04:00

Finding a treasure trove of documents about the family of one of the earliest cases of autism has led this column to offer two observations: Mercury may be associated with the disorder from the beginning, and cutting-edge research near the nation's capital may help explain why it was first discovered at Johns Hopkins University in nearby Baltimore.


Comment on this SOTT Focus

---

Lead Tainted Baby Bibs Sold at Wal-Mart Recalled

JON GAMBRELL
AP
2007-05-03 10:18:00

LITTLE ROCK, Ark. - The discovery of lead in the fabric of a brand of baby bibs sold at Wal-Mart Stores has resulted in a recall of the items, the company said.


Comment on this SOTT Focus

---

Appendix-removal via the mouth leaves no scar

Duncan Graham-Rowe
New Scientist
2007-05-03 04:29:00

Imagine surgery that could be performed without general anaesthetic, requires hardly any recovery time, and leaves you with no visible scars. The catch: it may also leave a very unpleasant taste in your mouth - along with part of your spleen, prostate or perhaps your gall bladder.


Transgastric surgery, or natural orifice translumenal endosurgery (NOTES), as it is officially known, involves passing flexible surgical tools and a camera in through the patient's mouth to reach the abdominal cavity via an incision made in the stomach lining. Once the operation is over, the surgeon draws any removed tissue back out through the patient's mouth and stitches up the hole in the stomach.


To some it may sound disgusting, to others the prospect of scar-free surgery may sound too good to be true. Either way it's coming. In the past couple of weeks three separate surgical teams say they have carried out NOTES procedures on humans - surgical firsts for both Europe and the US. And doctors in India say they have performed appendectomies through the mouth.


Comment on this SOTT Focus

---

Maggots help cure MRSA patients


BBC
2007-05-03 04:27:00

Maggots are being used to help successfully treat MRSA patients in record time, according to a new study by the University of Manchester.


Researchers used green bottle fly larvae to treat 13 diabetics whose foot ulcers were contaminated with MRSA.


They found that all but one were cured within a mean period of three weeks, instead of the usual 28 weeks for conventional treatment.


The university has now been awarded a £98,000 grant to carry out more tests.


Comment on this SOTT Focus

---
Science & Technology
---
Quantum Dot Recipe May Lead To Cheaper Solar Panels


ScienceDaily
2007-05-03 13:50:00

Rice University scientists today revealed a breakthrough method for producing molecular specks of semiconductors called quantum dots, a discovery that could clear the way for better, cheaper solar energy panels.



Comment on this SOTT Focus

---

Australia's largest dinosaur unveiled


AFP
2007-05-03 10:18:00

The fossilised bones of Australia's largest dinosaur went on display Thursday, with experts predicting the find will rewrite what is known of the country's prehistoric past.

The two dinosaurs, nicknamed Cooper and George by researchers, are part of the titanosaur family that lived about 100 million years ago, and at 25 metres (yards) long were among the largest animals to ever roam the Earth.

Comment on this SOTT Focus

---

Mysterious Science of Sound : Music in 'Da Vinci Code' Chapel

Ben McConville
ABC / AP
2007-05-03 04:56:00

Like a plot from "The Da Vinci Code," a team of code breakers claims to have found music hidden for 500 years in intricate carvings at the church where author Dan Brown set the climax of the best-selling book.


Father and son team Thomas and Stuart Mitchell say they deciphered a musical code hewn into stone cubes on the ribs supporting the ceiling of Rosslyn Chapel in the village of Roslin, near Edinburgh.


"Breaking the code was a true eureka moment. It's like we have been given a compact disc from the past," said Stuart Mitchell, 41, a music teacher from Edinburgh. "But unlike the fiction of 'The Da Vinci Code,' this is a tangible link to the past."


The music has been recorded, and will get its official premiere in the chapel May 18.


Musical experts reserved judgment, but did not dismiss the Mitchells' theory.


Comment on this SOTT Focus

---

Computer Game Violence Level, Confiscated Swords Led To Student's Removal

Bob Dunn
ForbendNow
2007-05-03 04:24:00

Police discovered five swords in the bedroom of a Clements High School senior whose home they searched after getting complaints about a 3-D computer "shoot-'em-up" game map the student designed, which depicted a portion of the school.


That information surfaced in a Fort Bend Independent School District Police Department report released Tuesday, and was confirmed by several district officials who also revealed other details about the case for the first time.


The student, whose name has not been released, was not arrested or charged by FBISD police, however, he was removed from Clements and transferred to M.R. Wood Alternative Education Center several days ago. Officials said he also complied with a police order to delete the game and game maps from his computer.


Comment on this SOTT Focus

---

Beer maker, scientists to create energy

Rod McGuirk
Associated Press
2007-05-03 04:19:00

Australia - Scientists and Australian beer maker Foster's are teaming up to generate clean energy from brewery waste water - by using sugar-consuming bacteria.


The experimental technology was unveiled Wednesday by scientists at Australia's University of Queensland, which was given a $115,000 state government grant to install a microbial fuel cell at a Foster's Group brewery near Brisbane, the capital of Queensland state.


The fuel cell is essentially a battery in which bacteria consume water-soluble brewing waste such as sugar, starch and alcohol.


The battery produces electricity plus clean water, said Prof. Jurg Keller, the university's wastewater expert.


Comment on this SOTT Focus

---

Deep tremors may hold key to predicting big quakes


Reuters
2007-05-03 04:16:00

Researchers have identified a link between a series of recently discovered earth movements that they believe may hold the key to better forecasting major earthquakes.


Instances of deep tremors, low-frequency and silent earthquakes have only been observed in the past two decades, with the advent of equipment like the Global Positioning System (GPS), and researchers have been studying them as disparate events.


But scientists in Japan and the United States say these events may be symptoms of what is known as a "slow earthquake", if they occur in the same place and around the same time.


Comment on this SOTT Focus

---
Our Haunted Planet
---
Deaths raise spectre of haunted house; Thai workers refuse to return to house where two countrymen died

PATRICK MALONEY
London Free Press
2007-05-03 17:10:00

When Phunsak Phathong died while sleeping in a Blenheim farmhouse, his fellow migrant workers from Thailand spent several weeks bunking together in the living room.

Comment on this SOTT Focus

---

Chile: The Chupacabras Return

Raul Núñez and Ivan Voreved
IIEE via Inexplicata
2007-04-25 13:31:00

Raul Núñez, director of Chile's IIEE and regular contributor to Inexplicata, recently made us aware of the efforts of Ivan Voreved, another researcher affiliated with the IIEE. Mr. Voreved has been investigating a series of new farm animal deaths in Chile's 6th Region in which the Chupacabras or IEA - Intruso Esporadico Agresivo (Sporadic Aggressive Intruder, the term preferred by researchers) appears to be the culprit.

Comment on this SOTT Focus

---
Don't Panic! Lighten Up!
---
Police call locksmith to break into jail


Reuters
2007-05-03 10:55:00

Police in Germany had to call in a locksmith to break into jail when the lock on a cell broke, trapping a prisoner inside, authorities said Wednesday.

Comment on this SOTT Focus

---

Psychopathic Judge Sues Cleaners For $67M Over Missing Pants


NBC
2007-05-03 10:14:00

A recent survey found that seven out of 10 U.S. adults take their laundry to a dry cleaner -- and it sometimes happens that things get lost.


But in Washington, D.C., an unsatisfied customer has turned a dispute with his cleaner into a huge legal battle, asking a court to award him millions of dollars over a pair of pants.


Roy Pearson, a D.C.-area judge, is the plaintiff in the case. Pearson said it all began two years ago when he took the pants from a pinstripe suit to a dry cleaner for alterations. He claims the cleaner lost the pants, then tried to pass off other gray slacks as his.


Comment on this SOTT Focus

---

California Hotels Go Green With Low-Flow Toilets, Solar Lights


Bloomberg
2007-05-03 04:43:00

Visitors to the Gaia Napa Valley Hotel and Spa won't find the Gideon Bible in the nightstand drawer. Instead, on the bureau will be a copy of ''An Inconvenient Truth,'' former Vice President Al Gore's book about global warming.


They'll also find the Gaia equipped with waterless urinals, solar lighting and recycled paper as it marches toward becoming California's first hotel certified as ''green,'' or benevolent to the environment. Similar features are found 35 miles south at San Francisco's Orchard Garden Hotel, which competes for customers with neighboring luxury hotels like the Ritz-Carlton and Fairmont.


''I'm not your traditional Birkenstocks and granola type of guy,'' said Stefan Muehle, general manager of the Orchard Garden, who said green measures are reducing energy costs as much as 25 percent a month. ''We're trying to dispel the myth that being green and being luxurious are mutually exclusive.''


Comment on this SOTT Focus

---

Idaho inmate gets three years for threatening to kill Bush because "he is a stupid ... man."


Reuters
2007-05-03 04:38:00

A federal judge sentenced an Idaho inmate to three years in prison for threatening to kill George W. Bush in a letter in which the accused called the U.S. president "stupid," federal prosecutors said on Wednesday.


Ricky Arnell Ward, 20, put his name and address on the January 2006 letter he sent to the FBI claiming he planned to kill the president because "he is a stupid ... man."


Ward said Bush needed to be killed before he got "all the people in the USA killed," according to a release by the U.S. attorney's office in Idaho. He was sentenced on Monday.


Comment on this SOTT Focus

---
---

Remember, we need your help to collect information on what is going on in your part of the world!
Send your article suggestions to: sott(at)signs-of-the-times.org

---
Click here to return to the Signs of the Times Archive
Click here for today's Signs Page