---
---
Sections on today's Signs Page:
---
SOTT Focus
---
No new articles.
Best of the Web
---
The Guardian let it rip: World Banks credibility already fatally compromised by hypocrisies far greater than those of Wolfowitz

Naomi Klein
The Guardian
2007-04-27 01:02:00

It's not the act itself, it's the hypocrisy. That's the line on Paul Wolfowitz coming from editorial pages around the world. It's neither: not the act (the way he disregarded the rules to get his girlfriend a pay rise); and not the hypocrisy (the fact that Wolfowitz's mission as World Bank president is fighting for "good governance").


First, let's dispense with the supposed hypocrisy problem. "Who wants to be lectured on corruption by someone telling them to 'Do as I say, not as I do'?" asked one journalist. No one, of course. But that's a pretty good description of the game of one-way strip poker that is our global trade system, in which the United States and Europe - via the World Bank, the International Monetary Fund and the World Trade Organisation - tell the developing world: "You take down your trade barriers and we'll keep ours up."

From farm subsidies to the Dubai Ports World scandal, hypocrisy is our economic order's guiding principle.

Comment on this SOTT Focus

---
U.S. News
---
Bush Approval Rating Falls to 28%, Lowest Level So Far, in Harris Poll

The Harris Poll
The Wall Street Journal Online
2007-04-26 12:55:00

President Bush's approval rating slipped to new lows in the most recent Harris Interactive survey, but he's not alone: For the first time since the series began, all of the political figures and institutions included in the survey have negative performance ratings.

Of the 1,001 American adults polled online April 20-23, only 28% had a positive view of Mr. Bush's job performance, down from 32% in February and from a high of 88% in the aftermath of the terror attacks of Sept. 11, 2001. The current rating is his weakest showing since his inauguration.

Comment on this SOTT Focus

---

U.S. Army: Pat Tillman is Atheist Worm Dirt

Elaine Friedman
HumanistNetworkNews.org
2007-04-25 12:29:00

"When you die, I mean, there is supposedly a better life, right? Well, if you are an atheist and you don't believe in anything, if you die, what is there to go to? Nothing. You are worm dirt" Kauzlarich stated in an interview with ESPN.

Comment on this SOTT Focus

---

Toddler hands day-care worker bag of cocaine


Associated Press
2007-04-27 11:46:00

In Waco, Texas, investigators are trying to determine how a 2-year-old girl in a day-care center got a small bag of cocaine.

Comment on this SOTT Focus

---

Teachers dropping out too

Howard Blume
Los Angeles Times
2007-04-27 12:10:00

A study blames working conditions. Higher pay isn't the answer, it says.

Comment on this SOTT Focus

---

Women's Clinics On Alert After Device Found In Austin

Gregg Watson
Keyetv
2007-04-27 11:10:00

Women's clinics are on the alert after an explosive was found outside a clinic in South Austin.


The suspicious package was found near the Brookside Women's Medical Center along I-35 south of Oltorf Wednesday afternoon.


Police confirmed it was an explosive device Thursday.


Who would want to place an explosive outside a clinic and why? That's a question that is puzzling police and concerning citizens.


If it was a joke, not many are laughing.


Lizzie Cane Clark and her friend Sara are both mothers and both worked with Planned Parenthood.


Comment on this SOTT Focus

---

State Taps Defense Firm That Handled Probe of Columbine Shootings

Bill Turque
Washington Post
2007-04-27 07:50:00

An Arlington County consulting firm that evaluated the emergency response to the 1999 Columbine High School shootings and other public safety crises has been hired by state officials to assist the panel that will investigate the Virginia Tech massacre.


Comment on this SOTT Focus

---
UK & Euro-Asian News
---
Helicopter shot down in Chechnya, 18 dead


© Reuters 2007
2007-04-27 11:10:00

GROZNY (Reuters) - At least 18 soldiers and air crew were killed when their helicopter was shot down in Russia's volatile Chechnya region on Friday, Russian news agencies and the military said.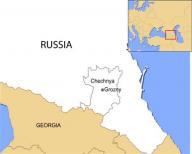 ©n/a
Chechnya - map
Comment on this SOTT Focus
---

US, Japan and India flex naval muscle in the Pacific. But India hedges bets

Daniel Woreck
World Socialist Web Site
2007-04-27 14:54:00

The US, Japan and India held their first-ever joint naval exercise near the Boso Peninsula in central Japan on April 16. Four destroyers from Japan's Maritime Self-Defence Force, three warships from the Indian Navy and two Aegis-equipped destroyers from the US Navy took part in the six-hour long drill, which reportedly sought to improve communications and coordination, and test interoperability.


Comment on this SOTT Focus

---

Russia to Suspend Compliance With Key European Pact

Peter Finn
Washington Post
2007-04-27 12:01:00

Vladimir Putin cites U.S. Missile Defense Plans as reason for non-compliance with the CFE Treaty.

Comment on this SOTT Focus

---

Global Warming is against God's will, Pope says

John Vidal and Tom Kington
The Guardian
2007-04-27 11:16:00

The Vatican yesterday added its voice to a rising chorus of warnings from churches around the world that climate change and abuse of the environment is against God's will, and that the one billion-strong Catholic church must become far greener.


At a Vatican conference on climate change, Pope Benedict urged bishops, scientists and politicians - including UK environment secretary David Miliband - to "respect creation" while "focusing on the needs of sustainable development".


Comment on this SOTT Focus

---

Psychopath goes uncharged: Berlusconi Cleared In Corruption Case


Sky News
2007-04-27 10:56:00

A court in Milan ruled to uphold an earlier acquittal, with the presiding judge saying: "The crime does not exist and he did not commit the crime."


Italy's richest man, he was first acquitted in 2004.


A law introduced by his government meant he could not be retried, but it was ruled unconstitutional, giving prosecutors a green light to appeal.


Comment on this SOTT Focus

---

Survivor pulled from Turkey building collapse


Associated Press
2007-04-26 11:14:00

ISTANBUL, Turkey - An eight-story apartment building collapsed in Istanbul on Thursday, and rescuers pulled one survivor from the debris, officials said.

Comment on this SOTT Focus

---
Around the World
---
Cat Stevens Makes a Comeback

JIM KRANE
Associated Press
2007-04-27 14:07:00

DUBAI, United Arab Emirates - Yusuf Islam, the former Cat Stevens, has quietly returned to music with a new album and concerts. And he's sounding a lot like ... Cat Stevens.


Comment on this SOTT Focus

---

Armenians Mark 92nd Genocide Anniversary


ArmenPress.am
2007-04-27 02:38:00

YEREVAN Hundreds of thousands of Armenians from Armenia proper and its vast Diaspora struggled today against an unexpected snowfall to go uphill to the Genocide Memorial in Yerevan to remember 1.5 million of their ancestors killed brutally at the orders of the government of Turkey from 1915-1923.

Comment on this SOTT Focus

---

Canada gov't in disarray over Afghan abuse scandal

By David Ljunggren
Reuters
2007-04-26 23:51:00

OTTAWA - Canada's government descended into disarray over an Afghan abuse scandal on Thursday after ministers openly contradicted each other over allegations that Taliban suspects captured by Canadian soldiers had been tortured by local police.

Comment on this SOTT Focus

---

Ethiopians launch new attacks in Mogadishu

By David Blair
telegraph.co.uk
2007-04-26 23:45:00

The fighting in Somalia's ruined capital worsened still further yesterday as Ethiopian troops launched a new offensive against areas held by insurgents.

Comment on this SOTT Focus

---
Big Brother
---
NRA: The Untold Story of Gun Confiscation After Katrina

NRAVideos
YouTube
2007-04-27 09:55:00

Once a government is committed to the principle of silencing the voice of opposition, it has only one way to go, and that is down the path of increasingly repressive measures, until it becomes a source of terror to all its citizens and creates a country where everyone lives in fear.

- US President Harry S Truman


An evil exists that threatens every man,woman, and child of this great country. We must take steps to insure our domestic security and protect our Homeland.

- Adolf Hitler (1933)


The trust of the innocent is the liar's most useful tool.

- Stephen King

Comment on this SOTT Focus

---
Axis of Evil
---
Doublespeak Alert! White House Dismisses Tenet's Criticism


AP
2007-04-27 09:32:00

WASHINGTON - A senior White House counselor on Friday dismissed former CIA Director's George Tenet portrait of a Bush administration that rushed to war in Iraq without serious debate. "The president did wrestle with those very serious questions," Dan Bartlett said.



Comment on this SOTT Focus

---

Pentagon formally charges child 'enemy combatant'

Eoin O'Carroll
CSMonitor
2007-04-27 08:13:00

Guantánamo detainee Omar Khadr was 15 when he was captured in Afghan Al Qaeda compound after allegedly murdering a US serviceman.

A US military tribunal is scheduled to convene next month to try - on murder charges - a Canadian man who has been held at the Guantanamo Bay Naval Base for almost five years, since he was captured at the age of 15. Human right groups are protesting the move, saying the man should be tried as a civilian.

Comment on this SOTT Focus

---

Jose Padilla and the Zucchini Prosecution

Mike Whitney
Uruknet.info
2007-04-27 08:09:00

The case against Jose Padilla would be funny if a man's life hadn't been ruined in the process---but it has. The Bush administration has leapt from one absurd accusation to the next completely undisturbed by the glaring inconsistencies of their case. The prosecution's objective is the same now as it was 5 years ago when the Chicago gang-banger was first arrested at O' Hare Airport as an alleged "dirty bomber", that is, keep Padilla behind bars for the rest of his life.



Comment on this SOTT Focus

---

Of Course! Court Asked to Limit Lawyers at Guantánamo

By WILLIAM GLABERSON
The New York Times
2007-04-26 23:57:00

The Justice Department has asked a federal appeals court to impose tighter restrictions on the hundreds of lawyers who represent detainees at Guantánamo Bay, Cuba, and the request has become a central issue in a new legal battle over the administration's detention policies.

Comment on this SOTT Focus

---

Bush's Non-Argument

By E. J. Dionne Jr.
The Washington Post
2007-04-26 23:40:00

President Bush and Vice President Cheney cannot make the case that their Iraq policies have succeeded, so they are doing one thing they do very well: taking a serious argument over the future of American foreign policy and turning it into a petty partisan squabble.


Comment on this SOTT Focus

---
Middle East Madness
---
Active duty Army officer criticizes generals on Iraq in military journal

Thomas Wagner
Associated Press
2007-04-27 16:42:00

BAGHDAD - An active duty U.S. Army officer has taken the unusual step of openly criticizing the way generals have handled the Iraq war, accusing them of failing to prepare their forces for an insurgency and misleading Congress about the situation here.


Comment on this SOTT Focus

---

U.S. officials exclude car bombs in touting drop in Iraq violence

Nancy A. Youssef
McClatchy Newspapers
2007-04-27 13:06:00

WASHINGTON - U.S. officials who say there has been a dramatic drop in sectarian violence in Iraq since President Bush began sending more American troops into Baghdad aren't counting one of the main killers of Iraqi civilians.


Comment on this SOTT Focus

---

U.S. Frees International Terrorist

Amy Goodman
Truthdig
2007-04-24 12:16:00

A terrorist lives in Miami. He is not in hiding, or part of some sleeper cell. He's an escaped convict, wanted internationally for blowing up a jetliner. His name is Luis Posada Carriles. As the nation was focused on the Virginia Tech shooting, the Bush administration quietly allowed Posada's release from a federal immigration detention center.

Comment on this SOTT Focus

---

Saudis arrest 172 militants in plot

Abdullah Shihri
Associated Press
2007-04-27 11:25:00

RIYADH, Saudi Arabia - Police arrested 172 Islamic militants, some of whom had trained abroad as pilots so they could fly aircraft in attacks on Saudi Arabia's oil fields, the Interior Ministry said Friday. A spokesman said all that remained in the plot "was to set the zero hour."


Comment on this SOTT Focus

---

Huckabee's son arrested with handgun

ANDREW DeMILLO
Associate Press
2007-04-27 11:14:00

David Huckabee, a son of Republican presidential candidate Mike Huckabee, was arrested at an Arkansas airport Thursday after a federal X-ray technician detected a loaded Glock pistol in his carry-on luggage.


"I removed the bag and asked Mr. Huckabee if he knew what he had in the bag," Little Rock police officer Arthur Nugent wrote in a report after being summoned to a security checkpoint. "He replied he did now."


Huckabee, 26, later pleaded guilty in Little Rock District Court after being charged with a misdemeanor count of possessing a weapon in a prohibited place.


Comment on this SOTT Focus

---

Riverbend join Ranks of Refugees from Iraq

Juan Cole
Atlantic Free Press
2007-04-27 09:13:00

Prominent Iraqi blogger Riverbend and her family are at last leaving Iraq. The discussions she reports have happened thousands of times a month among Iraqi families:


Since last summer, we had been discussing it more and more. It was only a matter of time before what began as a suggestion- a last case scenario- soon took on solidity and developed into a plan. For the last couple of months, it has only been a matter of logistics. Plane or car? Jordan or Syria? Will we all leave together as a family? Or will it be only my brother and I at first?
Comment on this SOTT Focus
---
The Loan Gunmen
---
US economic growth slows dramatically

by Justin Cole
AFP
2007-04-27 14:21:00

WASHINGTON - The US economy weakened dramatically in the first quarter to its worst growth pace in four years, expanding at a pace of just 1.3 percent, the government announced Friday.

A housing slump dragged the world's biggest economy down from its annualized 2.5-percent clip in the prior quarter.

The first snapshot of 2007 growth, which is likely to be revised in coming months, dashed the hopes of most Wall Street analysts who had anticipated growth of at least 1.8 percent.

Comment on this SOTT Focus

---

Euro Hits Record High Against Dollar

MATT MOORE
AP
2007-04-27 09:24:00

FRANKFURT - The euro reached an all-time high against the dollar Friday as weak U.S. economic figures reinforced worries about a widening disparity between growth in Europe and the United States.



Comment on this SOTT Focus

---
The Living Planet
---
Religion must help protect planet: conference

Philip Pullella
Reuters
2007-04-27 11:03:00

The message that God wants believers to be green is emerging from a Vatican conference on climate change in the latest sign of growing concern by religious groups around the world over the fate of the planet.

Comment on this SOTT Focus

---

Fish kill again observed in Shenandoah River Region

Rex Springston
Times-Dispatch
2007-04-27 12:07:00

A mysterious affliction is killing fish once again in the Shenandoah River region.



Comment on this SOTT Focus

---

Cracks In Wall Suppressing Indonesian Mud Volcano

Staff Writer
Agence France-Presse
2007-04-26 11:55:00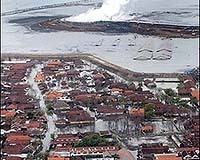 ©AFP



Jakarta - Workers were racing Thursday to repair a massive wall holding back sludge spewing from Indonesia's "mud volcano" that has already flooded hundreds of homes, an official said. Cracks started to appear in the man-made embankment around the disaster area in east Java on Wednesday, prompting authorities to declare the area off limits.

Comment on this SOTT Focus

---

UK April weather set to break 300 year old record


BBC News
2007-04-27 11:43:00

The UK Met Office has released figures showing that this month is set to be the warmest April since records began in England more than 300 years ago.

The data has been compiled from observations that go into the Central England Temperature record.

This series, which dates back to 1659, is the world's longest running temperature series.


Comment on this SOTT Focus

---

Strong earthquake causes panic in Indonesia's Aceh province


AP
2007-04-27 10:22:00

JAKARTA, Indonesia A powerful earthquake has struck the province in Indonesia that was hardest hit by the 2004 tsunami.


Comment on this SOTT Focus

---
Health & Wellness
---
Study: School Culture Affects Student Violence

Jeanna Bryner
Live Science
2007-04-27 12:57:00

Along with personality and peer relationships, a school's culture also influences whether a child resolves an issue peacefully or goes off the deep end and resorts to violence, a new study finds.


The results, reported in the March issue of the journal Youth & Society, come as attention is focused on the mass shooting at Virginia Tech, an extreme example of student aggression at its most lethal.


Though it's no magic solution , the research could help ensure and direct intervention in middle schools where students need it most, the scientists say.


Comment on this SOTT Focus

---

Gene explains why people are night owls

Roger Highfield
Telegraph
2007-04-27 11:45:00

A genetic mutation called the "after-hours gene" may explain why some people are night owls, it is revealed in Science journal today.


It could also hold clues for pharmacologists working to develop drugs to help people adjust to shift work or jet lag. There are further implications for the study of causes of some psychiatric disorders.


The altered gene, named "after hours" or Afh, is a variant of a gene called Fbxl3, which had not been linked to the body clock that keeps our metabolism, digestion and sleep patterns in tune with the rising and setting of the sun.


The discovery involved scientists from the Medical Research Council Mammalian Genetics Unit, Oxfordshire, the MRC Laboratory for Molecular Biology, Cambridge, and colleagues based at New York University.


Comment on this SOTT Focus

---

Report on Hogs That Ate Tainted Food

By ANDREW BRIDGES
Associated Press
2007-04-26 20:12:00

WASHINGTON - Several hundred of the 6,000 hogs that may have eaten contaminated pet food are believed to have entered the food supply for humans, the government said Thursday.

Comment on this SOTT Focus

---
Science & Technology
---
No new articles.
Our Haunted Planet
---
Ministry of Defence declines to investigate mile-wide UFOs over Channel Islands; Photo of UFOs; ITV interviews pilot


BBC
2007-04-27 11:38:00

A commercial airline pilot has reported seeing two unidentified flying objects in the sky near Guernsey.



Comment on this SOTT Focus

---
Don't Panic! Lighten Up!
---
Bush boogies on the White House lawn

Julian Borger
The Guardian
2007-04-27 11:50:00

George Bush has finally given a response to the age-old question: can the president really dance?


After a 30-second boogie on the White House lawn, the answer is: it depends what you mean by dancing.


A besuited Mr Bush was making an appearance for Malaria awareness day in the Rose Garden on Wednesday when the Kankouran West African dance company brought in for the occasion invited him to join in.


The leader of the free world gamely agreed and set about swaying his hips, moving his hands from one side to another, holding his palms above his head, and even commandeering the drums for a few moments.


Comment on this SOTT Focus

---

Ohio judge frees man after Bible quiz


Associated Press
2007-04-27 11:41:00

A man arrested on Wednesday for allegedly trying to use a stolen credit card at a drugstore got a break from a judge after passing a sort of Bible quiz.


When Eric Hine appeared in court this morning, his attorney described him as a church-goer, hoping the judge would set a low bond.


Hamilton County Municipal Court Judge John Burlew was skeptical and asked Hine to recite the 23rd Psalm.


He did: all six verses. Some in the courtroom applauded.


Comment on this SOTT Focus

---

Woman, 95, to be oldest college graduate

Carl Manning
AP
2007-04-27 09:48:00

HAYS, Kan. - Sitting on the front row in her college classes carefully taking notes, Nola Ochs is just as likely to answer questions as to ask them. That's not the only thing distinguishing her from fellow students at Fort Hays State University. She's 95, and when she graduates May 12, she'll be what is believed to be the world's oldest person to be awarded a college degree.


Comment on this SOTT Focus

---

Sore ears anyone? Strongman Pulls 16,300-pound Airliner 12 Feet

Chris Kjelgaard
Livescience
2007-04-27 01:37:00



If you've ever complained about your ears hurting after a flight, read on.

British strongman Manjit Singh pulled along a Jetstream 41 airliner weighing around 16,300 pounds for 12 feet yesterday using only his ears. Manjit wore ear harnesses that were attached to cables that pulled the plane.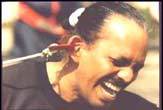 ©n/a
Comment on this SOTT Focus
---
---

Remember, we need your help to collect information on what is going on in your part of the world!
Send your article suggestions to: sott(at)signs-of-the-times.org

---
Click here to return to the Signs of the Times Archive
Click here for today's Signs Page