---
---
Sections on today's Signs Page:
---
SOTT Focus
---
New Podcast! Interview With Richard Sauder: Underwater and Underground Bases

Podcast
Signs of the Times
2007-04-26 13:06:00




"This planet is controlled and locked down and has been for centuries if not millennia, and the question is, why, why must planet earth be locked down, dumbed down, so thoroughly controlled and for so long, why? Who and what is behind this?"


This is just one of the questions asked by Dr. Richard Sauder, Laura Knight Jadczyk's guest on this weeks Signs of the Times podcast. Richard is the author of several books that minutely detail US government research and development of electronic equipment which can be used for mind control, as well as the disconcerting topic of Underground and Underwater Bases and Tunnels. Listen to this week's podcast for a fascinating interview that covers all this and more.

Click Here to listen to this weeks SOTT Podcast

Comment on this SOTT Focus

---
Best of the Web
---
Pat Tillman and the "Elaborate Lies" of Psychopathic Rulers

Kurt Nimmo
Another Day in the Empire
2007-04-26 12:05:00

The fact our rulers would lie and lie mightily should not come as a surprise, as they are mostly psychopaths, and psychopathy is defined as a condition characterized by lack of conscience and manipulative behavior. "The psychopaths, those human-looking predators without conscience, have no love for the rest of humanity," notes Henry See, citing the work of Andrew Lobaczewski. "It is a life and death struggle between them and us because they know that if the true nature of their existence as humanity's natural predator ever come to light, they would lose everything."

Comment on this SOTT Focus

---
U.S. News
---
US Senate votes for Iraq pull-out


BBC News
2007-04-26 14:35:00



The US Senate has voted to approve a bill which requires US troops to be withdrawn from Iraq within 11 months.



It follows a vote in the US House of Representatives which makes further funding of the war in Iraq conditional on a timetable for a US troop pullout.



Comment on this SOTT Focus

---

Vermont House rejects impeachment resolution

Staff Report
Times Argus
2007-04-25 12:20:00

The Vermont House has rejected a resolution calling for a congressional impeachment investigation of President George W.Bush and Vice President Dick Cheney.

Comment on this SOTT Focus

---

The Cho in the White House

John Brown
MotherJones
2007-04-26 06:25:00

Americans rushed to unite in horror and mourning in response to the mass killings in Blacksburg in a way we haven't seen since, perhaps, the attacks of 9/11. Where I live, in Washington, D.C., residents are already sporting their Virginia Tech ribbons and sweatshirts, the way so many Americans once donned those "I [heart] New York" caps and T-shirts. While media coverage has been 24/7 and fast-paced, if not downright hysterical -- as is now the norm on all such American-gothic occasions from OJ's car chase on -- the framing and contextualizing of the massacre/suicide at Virginia Tech has been narrow indeed.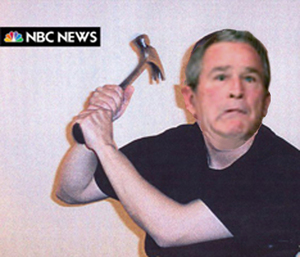 ©Signs of the Times




As a former diplomat, educated to see the world through others' eyes, I couldn't help thinking about how the rest of our small planet might be taking in the Blacksburg tragedy. Despite the negligible coverage of overseas opinion about this event in the mainstream media, there did appear one comprehensive overview of how foreigners reacted to the killings -- a Molly Moore piece in the Washington Post.


Comment on this SOTT Focus

---

They found the way to shut her up: O'Donnell Leaving 'The View'


ABC
2007-04-26 06:10:00

ABC has been unable to come to a contractual agreement with Rosie O'Donnell. As a result, her hosting duties on "The View" will come to an end mid-June.


"They wanted me three years, I wanted one year, and it just didn't work," said O'Donnell on today's show.


Despite controversy - or maybe because of it - O'Donnell was good business for ABC, owned by the Walt Disney Co. Ratings for "The View" during February sweeps were up 15 percent in key women demographics over the same time in 2006.


Those fans don't have to worry - she will still be on the show in smaller doses.


Comment on this SOTT Focus

---

House OKs Iraq Troop Withdrawal Bill


AP
2007-04-25 22:05:00

WASHINGTON - A sharply divided House brushed aside a veto threat Wednesday and passed legislation that would order President Bush to begin withdrawing troops from Iraq by Oct. 1.



Comment on this SOTT Focus

---

Police: Va. Tech bloodbath lasted 9 minutes - did he NEVER miss?


AP
2007-04-25 18:16:00

BLACKSBURG, Va. - The bloodbath lasted nine minutes - enough time for Seung-Hui Cho to unleash 170 rounds from his two pistols, or about one shot every three seconds.

Comment on this SOTT Focus

---
UK & Euro-Asian News
---
Condolizzard logic: Rice calls idea of threat to Russia "ludicrous"


Reuters
2007-04-26 12:36:00

OSLO - U.S. Secretary of State Condoleezza Rice dismissed as nonsense on Thursday the concerns of some Russian officials that a planned U.S. missile shield in eastern Europe could pose a strategic threat to Moscow.



Comment on this SOTT Focus

---

Guernica marks 70 years since historic air raid


AFP
2007-04-26 12:25:00

The Basque town of Guernica marked the 70th anniversary on Thursday of its destruction by German warplanes backing the right-wing forces of General Francisco Franco during Spain's Civil War.

Comment on this SOTT Focus

---

Putin declaration sparks NATO concern


Reuters
2007-04-26 09:58:00

Russian President Vladimir Putin said on Thursday that he is suspending Russia's obligations under the Conventional Forces in Europe (CFE) Treaty, a move he linked to U.S. plans for a missile defence shield in Europe.


In a hawkish annual speech to both houses of parliament, Mr. Putin said that the NATO signatories to the 1990 treaty are not respecting it and that the U.S. plan to put missile-defence systems in Poland and the Czech Republic makes matters worse.


In Oslo, NATO Secretary-General Jaap de Hoop Scheffer said later Thursday that the alliance has sought an explanation the move.


"I expect Foreign Minister (Sergei) Lavrov to explain the words of his President," Mr. de Hoop Scheffer told a news conference ahead of a scheduled meeting between NATO foreign ministers and their Russian counterpart.


Comment on this SOTT Focus

---

U.S., NATO to press Russia on missile shield at Oslo talks


RIA Novosti
2007-04-26 09:07:00

The United States and its NATO allies will make another attempt Thursday to convince Russia of the necessity to place elements of a U.S. missile shield in Europe during two-day NATO talks in Oslo.


Russian Foreign Minister Sergei Lavrov is attending a meeting of the Russia-NATO Council's foreign ministers, which is expected to focus on the proposed U.S. missile defense initiative.


In January, the U.S. announced plans to deploy elements of its missile defense system in the Czech Republic and Poland to counter possible attacks from Iran or North Korea, whose nuclear programs have provoked serious international concerns. Russia, which has been anxious about NATO bases that have appeared in former Communist-bloc countries and ex-Soviet republics, considers the plans to deploy anti-missile systems in Central Europe as a national security threat and a destabilizing factor for Europe.


Comment on this SOTT Focus

---

Grandmothers arrested over satanic sex abuse at school

Richard Owen
The Times Online
2007-04-26 08:58:00

Three women teachers were among six people arrested yesterday accused of sedating and sexually abusing children as young as 3 at a school near Rome.

Comment on this SOTT Focus

---

Repeat offender starved birds and animals in Belgium


RIA Novosti
2007-04-26 07:09:00

A repeat offender in Kieldrecht, Belgium has been accused of starving about a hundred animals and birds at his home, local media reported Thursday.


The culprit kept five dogs, seven cats, ten pigeons, seven ducks, and over 70 exotic birds, including an owl, in his house and yard. Neighbors reported to a local animal protection body that the creatures were suffering from exhaustion.


Comment on this SOTT Focus

---
Around the World
---
Chávez arms community groups as he anticipates US invasion


UK Telegraph
2007-04-26 14:23:00

Under Mr Chávez's orders, 17,000 communal councils have now been set up across the country, and an estimated £1 billion earmarked to fund them. As the official slogan, "Build power from below", proclaims, their stated purpose is to promote grass-roots democracy and hand power directly to the people - in particular the urban poor who make up the bulk of his most fervent supporters.

Members of these voluntary groups will constitute a nationwide militia,

schooled in Cuban-style tactics for both guerrilla warfare and counter-insurgency.



Comment on this SOTT Focus

---

From Palestine to Virginia Tech: We are with you in this Time of Pain

Sami Awad
ISM
2007-04-25 08:21:00

Two days ago a tragic event took place in Virginia Tech in the US that shocked not only the people of the United States but people all across the globe. A violent massacre took place there that resulted in thirty two killed, individuals who presented different cultures, religions and nationalities.

In a sign of solidarity the people of Palestine in general and those from the Southern villages surrounding the Holy city of Bethlehem dedicated their weekly nonviolent activity against the building of Apartheid wall to the families of the victims of the Virginia Tech massacre.




Comment on this SOTT Focus

---

"Yeah, right!" department: Bin Laden Planned Cheney Attack

Anna Johnson
Associated Press
2007-04-26 06:49:00

A top Taliban commander said al-Qaida leader Osama bin Laden was behind the February attack outside the U.S. military base in Bagram, Afghanistan, during the visit there by Vice President Dick Cheney, according to an interview aired Wednesday on Al-Jazeera.


Bin Laden planned and supervised the attack that killed 23 people outside the big U.S. base at Bagram during Cheney's visit, said Mullah Dadullah, the Taliban's main military commander in southern Afghanistan who has had close associations with al-Qaida.


"You may remember the martyr operation inside the Bagram base, which targeted a senior U.S. official. ... That operation was the result of his wise planning. He (bin Laden) planned that operation and guided us through it. The operation was a success," Dadullah told Al-Jazeera.


He did not say how he knew that bin Laden planned the attack, and it was not immediately clear when the interview took place.


Dadullah also insisted that bin Laden was alive and well, according to the interview.


Comment on this SOTT Focus

---

Political Ponerology Review: Boldly Going Nowhere

Bret Burquest
News & News
2007-04-26 06:15:00

Some people believe that the struggle between good and evil is nothing more than a struggle between knowledge and ignorance, and that good will always prevail because everyone is basically decent and all it takes to overcome the wickedness within them is to somehow educate them about the wrongness of their ways.


While we assume everyone has a conscience restraining them from evil, studies by Harvard psychologist Martha Stout, Ph.D., reveal that about four percent of the population has a sociopathic personality disorder.


In other words, one out of every 25 people is a psychopath - a person with no sense of concern for the well-being of others and no feelings of remorse, regardless of what sort of harmful or immoral action they undertake.


A psychopath is able to lie, steal, cheat and kill with no feelings of sorrow or regret. Sometimes their only motive is the thrill of inflicting pain. This gives the psychopath a competitive advantage over a normal person.


Comment on this SOTT Focus

---

Pardon to Argentinean Dictators Declared Unconstitutional


Prensa Latina
2007-04-25 18:16:00

Buenos Aires - The Argentinean Federal Criminal Chamber considered the indult decrees by then President Carlos Menem in 1990 for former dictators Jorge Rafael Videla and Admiral Emilio Eduardo Massera as unconstitutional Wednesday.



Comment on this SOTT Focus

---
Big Brother
---
ISPs to 'strengthen ties' with government


The Register
2007-04-25 13:19:00

24-hour customer details hotlines for law enforcement

ISPA, the internet service providers' trade association, is calling on its members to provide law enforcement agencies with a 24-hour contact point.

A new "best practice" document says ISPs should make information available for current investigations as quickly as possible, and ideally be on call at any time. ISPA says the industry needs to strengthen ties with police and other government agencies tracking spammers and peer-to-peer networking.

Comment on this SOTT Focus

---

Sleepwalking into a surveillance state

Patrick Lejtenyi
Montreal Mirror
2007-04-26 09:14:00

If the federal Liberal MP for NDG-Côte-des-Neiges, Marlene Jennings, gets her way, she may very well become the toast of the town for law enforcement officials. Last month, she re-introduced Bill C-416, the Modernization of Investigative Techniques Act - more commonly known as the Lawful Access Bill - as a private members' bill in the House of Parliament. The bill would impose requirements on telecommunication service providers (TSPs) with 100,000 clients or more that would force them to hand over user data to law enforcement agencies based on a "single phone call," says Michael Geist, the Canada Research Chair of Internet and E-commerce Law at the University of Ottawa and author of the Law Bytes column. It's something the RCMP, for one, has been quietly lobbying the Conservative government to enact. But the law, says Geist, is neither necessary nor effective, and may even be dangerous. It's a hot and ongoing topic in the field, and one that will be discussed at a major conference in Montreal next week.


Comment on this SOTT Focus

---
Axis of Evil
---
A US recipe for endless war in Iraq

Gareth Porter
Asia Times
2007-04-26 17:00:00

WASHINGTON - The language on a timetable for US withdrawal from Iraq voted out of the House and Senate conference committee this week contains large loopholes that would apparently allow US troops to continue carrying out military operations in Iraq's Sunni heartland indefinitely.


Comment on this SOTT Focus

---

Roadblocks to Peace; The Three Nos of Jerusalem

Henry Siegman
Counterpunch
2007-04-26 16:54:00

The Arab League meeting in Cairo yesterday was unprecedented in its overture to Israel, offering to meet Israeli representatives to clarify the peace initiative that the League re-endorsed at its meeting in Riyadh on March 28. The two events underscore the complete reversal of the paradigm that for so long has defined the Israeli-Arab conflict.


Comment on this SOTT Focus

---

Israeli PM's future in balance ahead of Lebanon war report


AFP
2007-04-26 16:50:00

The political future of Israeli Prime Minister Ehud Olmert, implicated in a series of corruption probes, hung in the balance on Thursday ahead of a report on last year's war against Hezbollah.


Comment on this SOTT Focus

---

Zionist poodle Hillary Clinton: US might have to attack Iran

Hilary Leila Krieger
The Jerusalem Post
2007-04-26 11:27:00

Democratic presidential candidate and New York Senator Hillary Clinton said Tuesday that it might be necessary for America to confront Iran militarily, addressing that possibility more directly than any of the other presidential candidates who spoke this week to the National Jewish Democratic Council.



Clinton first said that the US should be engaging directly with Iran to foil any effort to gain nuclear weapons and faulted the Bush administration for "considerably narrowing" the options available to America in countering Iran.

Comment on this SOTT Focus

---

Anti-Americanism: Your questions answered

Justin Webb
BBC News
2007-04-26 02:30:00

The BBC's Washington correspondent Justin Webb has been investigating anti-Americanism in a three-part series for the BBC News website and BBC Radio 4.

Comment on this SOTT Focus

---

Ku Klux Klan Organizer Recruited By U.S. Army


Southern Poverty Law Center
2007-04-26 09:11:00

A northeastern Indiana Ku Klux Klan organizer told a judge in February that he'd been accepted as a recruit by the U.S. Army in 2006, despite his high-profile white supremacist activities. Fred Wilson, 21, said he was originally scheduled to report for basic training last July 13. But, he said in court, Army officials granted him delayed entry after he was arrested for his widely publicized role in a brutal attack on longtime American Knights of the KKK leader Jeff Berry last July 1.


Comment on this SOTT Focus

---
Middle East Madness
---
Israel imprisoning mothers and wives of political prisoners


Palestine News Network
2007-04-21 17:39:00

Kawthar Nofal told PNN that Israeli intelligence has taken to arresting the mothers and wivers of Palestinian political prisoners in order to extract confessions.

Nofal, known as Umm Said for her eldest son, said that the idea is to threaten the prisoners by harming their loved ones. Israeli intelligence wants information, and will take what they can get, real or fabricated, the northwestern West Bank woman said candidly on Saturday.


Comment on this SOTT Focus

---

April bloodiest month for UK troops in Iraq since 2003

Ross Colvin
Reuters
2007-04-25 12:14:00

BAGHDAD - British troops in Iraq passed a bloody milestone this week with the killing of a 20-year-old gunner in the southern city of Basra.

Comment on this SOTT Focus

---

No Compasion Allowed! U.S. Soldier Accused of Aiding the Enemy


Associated Press
2007-04-26 11:44:00

BAGHDAD - A senior U.S. officer has been charged with nine offenses, including aiding the enemy and fraternizing with the daughter of a detainee while he commanded a military police detachment at an American detention facility near Baghdad, the military said Thursday.


Comment on this SOTT Focus

---

Palestinians urge Israel to seize "historic opportunity" for peace, but Israel says Palestinians must first end resistance and capitulate to Israeli demands


Associated Press
2007-04-26 10:21:00

UNITED NATIONS: The Palestinians urged Israel on Wednesday to seize a "historic opportunity" to negotiate peace without preconditions but Israel refused, accusing the Palestinian government of flaunting basic principles for peace and waging a "campaign of terror."


Comment on this SOTT Focus

---
The Loan Gunmen
---
Dow closes over 13,000


Reuters
2007-04-25 21:46:00

NEW YORK - The Dow powered to a close above 13,000 for the first time and the broader market rose to its highest level in more than six years on Wednesday, buoyed by a steady parade of strong profit reports and reassuring news on the economy.



Comment on this SOTT Focus

---

Venezuela to Control Orinoco Oil Strip


Prensa Latina
2007-04-25 18:18:00

Caracas - The Venezuelan State will take total control of the oil fields along the Orinoco Strip on May 1, Energy and Oil Minister Rafael Ramirez announced on Wednesday.

Comment on this SOTT Focus

---
The Living Planet
---
UCSF scientist tracks down suspect in honeybee deaths

Sabin Russell
SFGate.com
2007-04-26 14:08:00

A UCSF researcher who found the SARS virus in 2003 and later won a MacArthur Foundation "genius grant" for his work thinks he has discovered a culprit in the alarming deaths of honeybees across the United States.


Comment on this SOTT Focus

---

Researchers link fungus to bee losses in U.S.

Jia-Rui Chong and Thomas H. Maugh II
LA Times
2007-04-26 14:03:00

A fungus that caused widespread loss of bee colonies in Europe, Asia and even on O'ahu may be playing a crucial role in the mysterious phenomenon known as Colony Collapse Disorder that is now wiping out bees across the U.S., University of California, San Francisco researchers said Wednesday.


Comment on this SOTT Focus

---

Taiwan stung by millions of missing bees


Reuters
2007-04-26 08:43:00

Taiwan's bee farmers are feeling the sting of lost business and possible crop danger after millions of the honey-making, plant-pollinating insects vanished during volatile weather, media and experts said on Thursday.


Over the past two months, farmers in three parts of Taiwan have reported most of their bees gone, the Chinese-language United Daily News reported. Taiwan's TVBS television station said about 10 million bees had vanished in Taiwan.


A beekeeper on Taiwan's northeastern coast reported 6 million insects missing "for no reason", and one in the south said 80 of his 200 bee boxes had been emptied, the paper said.


Beekeepers usually let their bees out of boxes to pollinate plants and the insects normally make their way back to their owners. However, many of the bees have not returned over the past couple of months.


Comment on this SOTT Focus

---

Destructive Mite Threatens Hawaii Bees


Physorg / AP
2007-04-26 08:40:00

A tiny mite that has devastated mainland honeybee populations showed up in Honolulu hives for the first time this month and has now been confirmed in bee colonies across Oahu.


The infestation by varroa mites has led the state to ask beekeepers to restrict transport of bees around the islands. There are concerns it could threaten the Big Island's thriving queen bee export industry, which has so far tested free of the mites.


"This is going to be for us a nightmare," said Michael Kliks, head of the Hawaii Beekeepers' Association and owner of Manoa Honey Co. "When I saw that mite I knew exactly what it was. I knew exactly what it meant and I fell to my knees and almost began to weep because it's inexpressible what that sea change is for us in Hawaii."


The parasites are blamed for destroying more than half of some mainland beekeepers' hives and wiping out most wild honeybees there.


Comment on this SOTT Focus

---

Georgia Residents Flee as 53,000-Acre Wildfire Spreads


Fox 'News'
2007-04-25 21:25:00

WAYCROSS, Ga. - Dozens of residents evacuated their homes for several hours early Wednesday after a wildfire jumped a road and spread toward two small communities.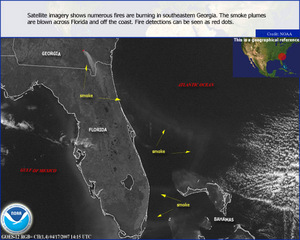 ©NOAA
Smoke from the Georgia fire can be seen by satellite as it travels out over the Atlantic and is blown back toward Florida.
Comment on this SOTT Focus
---
Health & Wellness
---
Chocolate linked to low blood pressure

Nicholas Bakalar
International Herald Tribune
2007-04-26 14:00:00

Eating dark chocolate may be almost as effective at lowering blood pressure as taking the most common anti-hypertensive drugs, a review of studies has found. Tea, on the other hand, appears to be ineffective.

Comment on this SOTT Focus

---

Nearly all US doctors have links with drug companies: study


AFP/Channel News Asia
2007-04-26 09:04:00

WASHINGTON - With the US healthcare industry under increasing scrutiny over dangerous conflicts of interest, a new study released Wednesday concludes that almost all doctors have some relationship with drug makers.


Comment on this SOTT Focus

---

FDA use poisoned pets to spark xenophobic fears.

Nikhil Swaminathan
Scientific American
2007-04-26 08:48:00

A month after the the probe into the poisoning of pet food began, government officials announced this week that a second contaminant had been found in protein additives that have sickened or killed hundreds of dogs and cats. The announcement came on the heels of another devastating discovery: that batches of rice protein concentrate used in pet food were also laced with the first known culprit, melamine, a nitrogen-based compound used in commercial and industrial plastics. The Food and Drug Administration (FDA) says the chemicals may have been deliberately added to the gluten in an attempt to artificially inflate the protein levels in the products.


"We have found cyanuric acid, which is somewhat related to melamine," said Stephen Sundlof, director of the FDA's Center for Veterinary Medicine. Both compounds have high levels of nitrogen, which are a measure of protein in a food product. Wheat, rice and corn gluten are forms of vegetable protein that are used as binders in soft (or wet) pet food. They can also be added to dry food to enhance the protein content, says Dave Griffin, owner of the independent pet store Westwood Pet Center, in Bethesda, Md. Griffin, who has worked in the pet industry for 35 years, adds that because of lax labeling requirements, pet food manufacturers are not required to specify the source of protein - whether it's from meat or meal.


Comment on this SOTT Focus

---

Moving Your Eyes Improves Memory, Study Suggests

Melinda Wenner
Live Science
2007-04-26 08:19:00

If you're looking for a quick memory fix, move your eyes from side-to-side for 30 seconds, researchers say.


Horizontal eye movements are thought to cause the two hemispheres of the brain to interact more with one another, and communication between brain hemispheres is important for retrieving certain types of memories.


Previous studies have suggested that horizontal eye movements improve how well people recall specific words they have just seen. But Andrew Parker and his colleagues at Manchester Metropolitan University in England wanted to know whether such eye movements might also help people recognize words they have just seen.


Recognition memory differs from recall memory in that people trying to recognize words tend to make false memory errors called source monitoring errors. This occurs when they recognize words but attribute their familiarity to the wrong source - they might think they just read the words, when they had actually heard them in a conversation earlier that day, for example.


Comment on this SOTT Focus

---
Science & Technology
---
New 'super-Earth' found in space


BBC News
2007-04-25 12:36:00

The new planet is not much bigger than the Earth

Astronomers have found the most Earth-like planet outside our Solar System to date, a world which could have water running on its surface.

The planet orbits the faint star Gliese 581, which is 20.5 light-years away in the constellation Libra.

Scientists made the discovery using the Eso 3.6m Telescope in Chile.

They say the benign temperatures on the planet mean any water there could exist in liquid form, and this raises the chances it could also harbour life.

Comment on this SOTT Focus

---

Cosmic "Baby Picture" Marks Hubble's 17th Birthday

Blake de Pastino
National Geographic
2007-04-26 09:03:00

The wonders of astronomy meet the drama of modern art in this latest image from the Hubble Space Telescope.


The color-enhanced image, taken of the distant Carina Nebula, depicts the birth pangs of a dozen stars, as explosions send waves of superheated gases billowing through the southern constellation Carina.


The raucous stellar nursery makes a particularly fitting subject - scientists released the image today in honor of Hubble's anniversary, marking 17 years since the orbiting telescope was borne into space on the shuttle Discovery.


This painterly picture brings the total number of images that Hubble has taken since 1990 to nearly 500,000.


Comment on this SOTT Focus

---

Scientists Predict Next Solar Cycle Peak


Physorg / AP
2007-04-26 08:36:00

The peak of the next sunspot cycle will come in late 2011 or early 2012 - potentially affecting airline flights, communications satellites and electrical transmissions. But forecasters can't agree on how intense it will be.


A 12-member panel charged with forecasting the solar cycle said Wednesday it is evenly split over whether the peak will be 90 sunspots or 140 sunspots.


The government's Space Environment Center in Boulder, Colo., tracks space weather and forecasts its changes, which can affect millions of dollars worth of activities such as oil drilling, car navigation systems and astronauts.


Half of the specialists predicted a moderately strong cycle of 140 sunspots expected to peak in October of 2011, while the rest called for a moderately weak cycle of 90 sunspots peaking in August of 2012.


"We're hoping to achieve a consensus sometime in the next six to 12 months," said Douglas Biesecker, a space environment center scientist who is chairman of the forecast panel.


An average solar cycle ranges from 75 to 155 sunspots.


Comment on this SOTT Focus

---

A Massive Explosion on the Sun


Physorg
2007-04-26 08:31:00

The footage, gathered by Hinode's Solar Optical Telescope (SOT) on Dec. 13, 2006, shows sunspot 930 unleashing a powerful X-class solar flare. It's one of the most detailed movies of a flare solar physicists have ever seen. The SOT has a resolution of 0.2 arcseconds or 0.00006 degrees. Putting those numbers into perspective, the telescope can see features on the sun as small as 90 miles wide from its orbit 93 million miles away.


But resolution is only part of the story. What makes Hinode truly special as a solar telescope "is its unique ability to see the sun's magnetic field," says John Davis, NASA's project scientist for Hinode at the Marshall Space Flight Center. It's an ability Hinode used to reveal the magnetic underpinnings of the Dec. 13th flare.


Comment on this SOTT Focus

---

Towering Mystery Fossil Was a 'Shroom With a View

Anne Minard
National Geographic
2007-04-26 08:24:00

At a time when the tallest trees stood just a few feet high, giant "mushrooms" towered over the landscape.


That's the finding being reported by new a paper appearing in the May issue of the journal Geology.


he study adds to the quest to solve a long-standing scientific puzzle: the true nature of a fossil that was the world's largest organism from about 420 million to 370 million years ago.


Called Prototaxites, the mystery life-form was first reported in 1859 based on samples found in Canada.


The ancient organism boasted trunks up to 24 feet (8 meters) high and as wide as three feet (one meter).


Prototaxites was widespread - its fossils are found all over the globe.


Lead study author Kevin Boyce, of the University of Chicago, said the unidentified monstrosity was a staple in textbooks while he was still in school.


"It's fun because it's kind of a classic specimen that people have worried about for a long time," Boyce said. "It's been an outstanding question for 150 years."


Comment on this SOTT Focus

---

Fibonacci spirals in nature could be stress-related

Jon Cartwright
PhysicsWeb
2007-04-26 07:13:00

The Fibonacci sequence -- in which each successive number is the sum of its two preceding numbers -- regularly crops up in nature. It describes the number of petals around daisies, how the density of branches increases up a tree trunk, and how a pine cone's scales are arranged. Now, having performed "stress engineering" to create Fibonacci-sequence spirals on microstructures grown in the lab, physicists in China think they may have found the reason why the sequence is so ubiquitous -- with a little help from a seemingly unrelated physics problem posed over 100 years ago


Stress engineering can be used to create microstructures without using any high-precision patterning equipment. In the technique, a curved "core" material is coated with a different "shell" material at a high temperature. The composite is then cooled while carefully restricting the geometry, and because of difference in the thermal expansion of each material selective parts of the shell buckle under stress, causing patterns to form.


Comment on this SOTT Focus

---
Our Haunted Planet
---
'UFO debris' may be lava or meteor chunk

Casey McNerthney
Seattle Post-Intelligencer
2007-04-26 13:56:00

The University of Washington research engineer who analyzed a mysterious black fragment that some thought was debris from a UFO said it's probably a meteor chunk or old lava.

Related content

· Is strange rock from UFO or just a piece of poppycock?

"I'm not a geologist, but this looks like old lava or maybe ancient mud to me, because it's all full of little gas pockets, and gas pockets have crystals coating the inner walls," chemistry department researcher Bill Beaty said in an analysis

Watch a video of the analysis


"If it's got little crystal incrustations, then at one point it had to be deeply buried."

Comment on this SOTT Focus

---

Colombia in the dark about nationwide blackout


AP
2007-04-26 12:12:00

BOGOTA, Colombia -- A nationwide blackout hit Colombia on Thursday, with authorities struggling to determine the cause of the electrical grid's collapse.



Comment on this SOTT Focus

---

Pilot's UFO shock

Joel de Woolfson
This is Guernsey
2007-04-26 11:51:00

UFO sightings are being investigated by the Ministry of Defence.

Experienced Aurigny pilot Captain Ray Bowyer's reports of massive UFOs off the coast of Alderney have been corroborated by a Blue Islands pilot en route to Jersey.

Comment on this SOTT Focus

---

British Pilot, Passengers Say They Saw UFOs


Aero-News.net
2007-04-26 06:25:00

Galactic Visitor, Or Greenhouse Reflection?

The BBC says a commercial airline pilot reported seeing two unidentified flying objects in the sky near Guernsey.

Comment on this SOTT Focus

---
Don't Panic! Lighten Up!
---
Hair pulling time!!! - Fake Trees (cell phone towers) Are Springing Up Across America


W. P. Armstrong
2007-04-26 11:38:00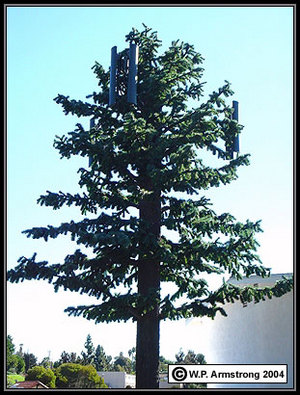 ©W. P. Armstrong



Throughout northern San Diego County, new trees are springing up everywhere. Unlike most palms and gymnosperms that take many decades to grow, these "new" trees appear within days. They are commonly used in indoor landscaping and to camouflage unsightly communication towers.

Comment on this SOTT Focus

---

Indian Court Issues Warrant for Gere Because of Kiss


Associated Press
2007-04-26 11:34:00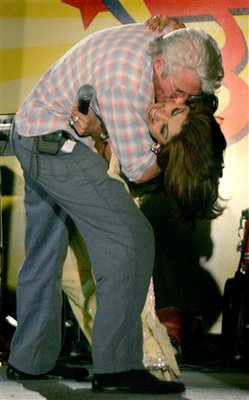 ©AP Photo/Gurinder Osan, FILE
ollywood actor Richard Gere, hugs and kisses Bollywood ...




NEW DELHI - A court issued arrest warrants for Hollywood actor Richard Gere and Bollywood star Shilpa Shetty on Thursday, saying their kiss at a public function "transgressed all limits of vulgarity," media reports said.


Comment on this SOTT Focus

---

Sex life of a giant tortoise puts writer in line for prize

Lewis Smith
The Times
2007-04-26 07:01:00

Books on the search for happiness and the sex life of a Galápagos tortoise have been shortlisted for the world's leading award for science writing.


Six authors will be considered for the Royal Society Prize for Science Books, which carries a first prize of £10,000.


The range of subjects covered by the authors, one of whom is a Nobel prize-winner, include climate change, a history of mankind in Britain, cancer and memory.


Among those who failed to reach the last six were the astronomer Sir Patrick Moore and the guitarist Brian May with their joint book Bang: the Complete History of the Universe.


The judges on the panel assessing the books include Colin Pillinger, Professor of Planetary Sciences at the Open University, and Trevor Baylis, the inventor of the wind-up radio.


Comment on this SOTT Focus

---

Of beer and bubbles: The formula for a perfect pint

Julie Steenhuysen
Reuters
2007-04-26 06:56:00

A mathematical formula can now predict how the frothy head on a beer changes over time, a finding that may have a wide range of commercial uses beyond pulling the perfect pint, U.S. researchers said on Wednesday.


The formula explains how the tiny bubbles that make up foam grow -- an explanation that could lead to the development of products such as metal shrink wrap.


The possibilities include "the heat treatment of metals or even controlling (the) head on a pint of beer," Robert MacPherson of Princeton University in New Jersey and David Srolovitz of Yeshiva University in New York report in the journal Nature.


Comment on this SOTT Focus

---

Drunk man parks horse in German bank


AP
2007-04-25 21:20:00

BERLIN - An early-morning German bank customer had a bit of a shock when he found a horse already in line at the automatic teller machine in front of him. It seems the horse's owner, identified only as Wolfgang H., had a bit too much to drink the night before and decided to sleep it off inside the bank's heated foyer, police said Tuesday.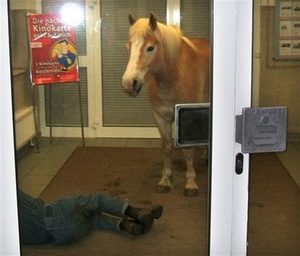 ©AP
Horse waiting to deposit
Comment on this SOTT Focus
---
---

Remember, we need your help to collect information on what is going on in your part of the world!
Send your article suggestions to: sott(at)signs-of-the-times.org

---
Click here to return to the Signs of the Times Archive
Click here for today's Signs Page