---
---
Sections on today's Signs Page:
---
SOTT Focus
---
No new articles.
Best of the Web
---
They want to put us back on the snake-oil standard again

Kurt Vonnegut
Vonnegutweb.com
2007-04-12 10:38:00

Commencement Speech at Southampton College, May 1981
This speech conforms to the methods recommended by the United States Army Manual on how to teach. You tell people what you're going to tell them. Then you tell them, then you tell them what you told them.
Now we'll first discuss honorable behavior, especially in peacetime, and we'll then comment on the information revolution - the astonishing fact that human beings can actually know what they're talking about in case they want to try it. From there, I will go on to recommend to those graduating from colleges everywhere in the world this spring that their hero be Ignaz Semmelweis.

You may laugh at such a name for a hero, but you will become most respectful, I promise you, when I tell you how and why he died.

After I describe Ignaz Semmelweis a little, I will ask if he might not represent the next stage of human evolution. I will conclude that he had better be. If he doesn't represent what we're going to become next, then life is all over for us and for the cockroaches and the dandelions too.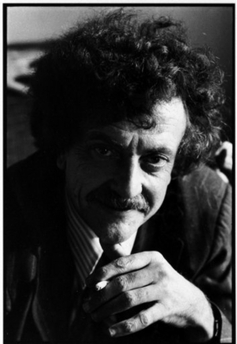 ©AP Photo/Jill Krementz-File
A photo of Kurt Vonnegut,Jr. after he was elected to the National Institute of Arts and Letters in 1973.
Comment on this SOTT Focus
---

Twilight Zone; Pass through the portal to the alternate reality of the War Party's propagandists

Gregory Cochran
American Conservative
2007-04-12 06:36:00

I think almost everybody has wondered what would have happened if they had made a different choice in life, taken a different path. If you didn't think of it by yourself, seeing "It's a Wonderful Life" a few hundred times has probably driven the point home by now.

Many authors have applied this idea to big turning points, writing about alternative histories in which Hitler won World War II (Fatherland) or the South won the Civil War (Bring the Jubilee). The notion may not be pure fantasy: the many-worlds interpretation of quantum mechanics suggests that these Worlds-of-If may really exist, although forever unreachable.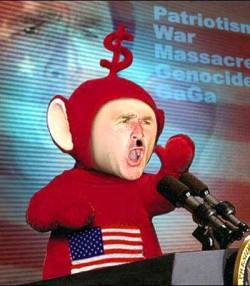 ©Unknown



Or maybe not so unreachable. A very odd pattern of statements by prominent supporters and members of the Bush administration suggests that we may have some truly unusual visitors - literally out-of-this-world.



Comment on this SOTT Focus

---
U.S. News
---
MSNBC Re-writes History


The Heathlander
2007-04-07 16:54:00

MSNBC has put together a slide-show offering a brief history of Iran.

They've managed to go back further than 1979 - impressive for a mainstream outlet, whose memories usually begin with the Islamic revolution.

But, amazingly, they've contrived to ignore Mohammed Mossadeq, the democratically elected prime minister of Iran who in 1953 was overthrown in a UK/CIA-backed coup, which installed the brutal and corrupt Shah in his place.

Comment on this SOTT Focus

---
UK & Euro-Asian News
---
RPT-Vatican threatens to boycott Holocaust memorial

Corinne Heller
Reuters
2007-04-12 13:41:00

JERUSALEM - The Vatican ambassador to Israel threatened on Thursday to boycott a Holocaust memorial ceremony next week over a museum's portrayal of Pope Pius XII's conduct during the Nazis' killing of Jews in World War Two.



Comment on this SOTT Focus

---

France 1st, Spain 2nd and Greece 3rd on terror list


eKathimerini
2007-04-12 09:55:00

A European Commission report showing terrorism attacks among member states from October 2005 to the end of 2006 showed that most incidents arose in France and Spain, where 294 and 145 attacks occurred respectively. In Greece the figure stood at 25.


Comment on this SOTT Focus

---
Around the World
---
No new articles.
Big Brother
---
No new articles.
Axis of Evil
---
The threat of a nuclear war: WWIII

Léonid Ivashov
VoltaireNet
2007-04-06 09:52:00

Strongly convinced that a US nuclear strike on Iran is imminent, General Ivashov analysis the probable outcomes of a United-Stator-Irani war. He confirms, for example, that such a conflict will lead to a military one between Tel Aviv and Tehran which will immediately evolve into a religious one, between Islam and Judaism. He raises his doubts about the real reasons behind the US operation, and points out to the reader that Bush administartion and its allies have already started their psychological readying for the likelihood of utilizing tactical nuclear weapons against Iran. Yet, is it possible to avert the bombing ? One of the questions, among others, to which General Ivashov brings an answer in this article.

Comment on this SOTT Focus

---

US airliner 'nearly shot down' by Israeli warplanes; miscommunication or message received?


News 24
2007-04-12 07:33:00

Tel Aviv - Israeli warplanes nearly shot down an American airliner carrying passengers from New York to Tel Aviv on Wednesday when the pilot failed to respond as the plane approached the Israeli coast, an airport authority official said.

Comment on this SOTT Focus

---

Carter: Israel Backers Demand 'Subservience'

Rachel Mauro
The Jewish Week
2007-04-12 06:33:00

Mideast peace is possible only with forceful U.S. engagement, former President Carter said as he received an award for speaking out on controversial topics.

Comment on this SOTT Focus

---

McCain backs pathocracy over Iraq violence

Ewen MacAskill
The Guardian
2007-04-12 05:54:00

Senator John McCain, once the Republican frontrunner in the 2008 presidential race, attempted to resurrect his faltering campaign yesterday with a risky speech expressing almost complete support for president George Bush's Iraq strategy.

Comment on this SOTT Focus

---

Spy chief wants expanded powers


Associated Press
2007-04-11 22:31:00

WASHINGTON - President Bush's spy chief is pushing to expand the government's surveillance authority at the same time the administration is under attack for stretching its domestic eavesdropping powers.

Comment on this SOTT Focus

---
Middle East Madness
---
Iraq policy 'spawned new terror'


BBC
2007-04-11 14:35:00

The British and US policy towards Iraq has "spawned new terror in the region", a think tank report has said.

The countries had tried to "keep the lid on" problems by military force and had failed to address the root causes, the Oxford Research Group warned.

Comment on this SOTT Focus

---

UK Guardian: The Iraqi resistance only exists to end the Brutal U.S. occupation


The Guardian
2007-04-12 16:01:00

The escalating attacks are not usually aimed at civilians, but are a direct response to the brutal actions of US-led troops

In Muqdadiyah, 50 miles from Baghdad, a woman wearing a traditional Iraqi abaya blew herself up this week in the midst of Iraqi police recruits. This was the seventh suicide attack by a women since the Anglo-American invasion in 2003, and an act unheard of before that.


Comment on this SOTT Focus

---

Green Zone Down: Bomb Hits Parliament As Bush Moves to Make Baghdad a Prison

Chris Floyd
Empire Burlesque
2007-04-12 14:56:00

The Bush-McCain "surge" is working so well that now the very heart of the American-installed, American-protected Iraqi government has been struck by a bomb, killing at least two legislators, as the Washington Post, AP and the Guardian report.

Comment on this SOTT Focus

---

Inhuman opinion poll: A majority of Israeli Jews are in favour of the Apartheid


VoltaireNet
2007-04-06 09:46:00

Blatant Facts: Caught in the act: a revealing image, a stunning fact or an outstanding statement.

Comment on this SOTT Focus

---

Robert Fisk: Divide and rule - America's plan for Baghdad

Robert Fisk
The Independent
2007-04-11 08:26:00



Revealed: a new counter-insurgency strategy to carve up the city into sealed areas. The tactic failed in Vietnam. So what chance does it have in Iraq?



Faced with an ever-more ruthless insurgency in Baghdad - despite President George Bush's "surge" in troops - US forces in the city are now planning a massive and highly controversial counter-insurgency operation that will seal off vast areas of the city, enclosing whole neighbourhoods with barricades and allowing only Iraqis with newly issued ID cards to enter.

Comment on this SOTT Focus

---

Proganda Alert! U.S. Says Iraqi Militias Train in Iran

By QASSIM ABDUL-ZAHRA
Associated Press
2007-04-11 22:45:00

BAGHDAD - Iraqi militia fighters are being trained in Iran to build and use deadly armor-piercing roadside bombs and complex attack strategies against American forces, the U.S. military said Wednesday.


Comment on this SOTT Focus

---
The Loan Gunmen
---
For Wolfowitz, Slings and Arrows

Krissah Williams
Washington Post
2007-04-12 17:30:00

Growing hostility within the World Bank toward its president, Paul D. Wolfowitz, is raising questions about his ability to lead the big lending institution and raise money for a fund that assists the developing world.

Comment on this SOTT Focus

---
The Living Planet
---
Ecuador volcano's deadly eruption


BBC
2007-04-12 00:09:00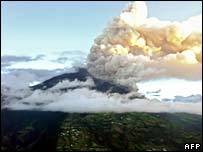 ©AFP
The volcano has blasted lava high into the air



A volcano has erupted in Ecuador, blasting huge flows of lava out of its crater and sending ash into the sky.


Comment on this SOTT Focus

---
Health & Wellness
---
Nine out of 10 elementary students affected by bullying


Physorg.com / Stanford University
2007-04-12 05:22:00



School bullying affects majority of elementary students



Nine out of 10 elementary students have been bullied by their peers, according to a simple questionnaire developed by researchers at Lucile Packard Children's Hospital and the Stanford University School of Medicine. What's more, nearly six in 10 children surveyed in the preliminary study reported participating in some type of bullying themselves in the past year.

Comment on this SOTT Focus

---
Science & Technology
---
T. Rex Related to Chickens

Jeanna Bryner
LiveScience
2007-04-12 17:21:00

An adolescent female Tyrannosaurus rex died 68 million years ago, but its bones still contain intact soft tissue, including the oldest preserved proteins ever found, scientists say.

Comment on this SOTT Focus

---
Our Haunted Planet
---
No new articles.
Don't Panic! Lighten Up!
---
No new articles.
---

Remember, we need your help to collect information on what is going on in your part of the world!
Send your article suggestions to: sott(at)signs-of-the-times.org

---
Click here to return to the Signs of the Times Archive
Click here for today's Signs Page