---
---
Sections on today's Signs Page:
---
SOTT Focus
---
Peace Pressure and 'Passover'

Joe Quinn
Signs of the Times
2007-04-10 12:38:00



By now, anyone with two neurons still firing, has understood that "terrorist attacks" have long term benefits for the Israeli, British and American governments. It's not just the fact of a "terror attack" however that can be and is used to scare the public into accepting ever more authoritarianism from their leaders, but also the memory of "terror attacks".

Comment on this SOTT Focus

---
Best of the Web
---
Hugo Chavez - Speaking Truth To Power


youtube
2007-04-10 18:30:00





Comment on this SOTT Focus

---
U.S. News
---
Cheney is target of rare protest at Brigham Young


Associated Press
2007-04-03 16:42:00

Some students and faculty on one of the nation's most conservative campuses want Brigham Young University to withdraw an invitation for Vice President Dick Cheney to speak at commencement this month.

Critics at the school question whether Cheney sets a good example for graduates, citing his promotion of faulty intelligence before the Iraq war and his role in the CIA leak scandal.

Comment on this SOTT Focus

---

Dropping out of the electoral college

Bill Schneider
CNN
2007-04-11 08:24:00

- Maryland may become the first state to drop out of the electoral college
- President Bush won electoral vote in 2000 even though Gore won popular vote
- Under new law voters give all their electoral votes to whoever wins popular vote
- Law activates only if enough states pass similar laws to total 270 electoral votes

Comment on this SOTT Focus

---

Man accused of putting kids in dryer sent to Mental Hospital

Jason Probst
Hutchinson News
2007-04-11 07:35:00

A Hutchinson man deemed incompetent to stand trial hurled profanities and threats at a District Court judge Monday.


Aron Pritchard, 27, faces a single count of child abuse and another count of endangering a child for allegedly placing two young children - a 3-year-old boy and a 2-year-old girl - in a clothes dryer on Nov. 28, 2006.


According to the Reno County District Attorney's office, Pritchard stuffed the children in the hot dryer as a form of punishment for urinating in their pants. The boy allegedly suffered second-degree burns as a result of the incident.


Comment on this SOTT Focus

---

2 Chicago high school students injured by gun

Karen Hawkins
Associated Press
2007-04-11 07:29:00

A high school student passed a handgun to a classmate inside a Chicago classroom Tuesday when it accidentally discharged, striking both in the leg, police said.


The two teens were taken to hospital in "critical/serious" condition, the Chicago Fire Department said. Police initially said the students were in good condition.


The boys were sitting in the back of a science classroom at the Chicago Vocational Career Academy on the city's South Side around 2:15 p.m. when one boy passed it to the other and the gun discharged, said Robert Lopez, an assistant deputy police superintendent.


Comment on this SOTT Focus

---

Gonzales gets subpoena for documents in firings


Reuters
2007-04-11 07:22:00

Attorney General Alberto Gonzales received a subpoena on Tuesday from a U.S. congressional panel for documents related to the firing of federal prosecutors, a controversy that has prompted calls for his resignation.


"I look forward to your timely compliance so that we can proceed with getting to the truth," Democratic Rep. John Conyers (news, bio, voting record) of Michigan, chairman of the House Judiciary Committee, wrote in a letter to Gonzales that accompanied the subpoena.


The White House said President George W. Bush had asked the Justice Department to be "fully responsive" to the request, and a spokesman said the department was hoping to reach an accommodation with Congress.


Comment on this SOTT Focus

---

Teen gets 45 years for school shooting


CNN
2007-04-11 07:18:00

A 15-year-old boy pleaded guilty Tuesday in the killing of a high school official and the wounding of two others under a plea deal announced after jury selection for his trial had started.


The judge sentenced Kenneth Bartley Jr. to 45 years in prison for the single count of second-degree murder and two counts of attempted second-degree murder in the 2005 shootings at Campbell County Comprehensive High School.


Before the plea, Bartley met privately to apologize to the surviving victims, Assistant Principal Jim Pierce and Principal Gary Seale.


"He said he wished he hadn't done it and that he wished he could take it back," said Pierce. "We will never be the same, but we told him that we forgave him."


Comment on this SOTT Focus

---
UK & Euro-Asian News
---
Italian TV shows beheading


AFP
2007-04-10 22:58:00

An Italian television channel aired footage on Tuesday of the beheading of a driver for an Italian journalist, who was held for about two weeks by Afghanistan's Taliban until Kabul negotiated his release.

The RAI-1 channel beamed images of Italian journalist Daniele Mastrogiacomo, his driver, Sayed Agha, and his interpreter, Ajmal Naqshbandi, kneeling blindfolded before some gun-wielding militants.

Comment on this SOTT Focus

---

Iranians took my Ipod and called me Mr Bean says British sailor


thisislondon.co.uk
2007-04-11 15:48:00

[...] Seaman Batchelor's claim that he cried himself to sleep after his Iranian captors likened him to the comedy character Mr Bean made him a laughing stock.

One serving soldier posted: "Batchelor didn't do the reputation of servicemen much good either! Being broken by being called Mr Bean FFS! - that must be on a par with Monty Python's Spanish Inquisition and the comfy cushions."

Comments left on unofficial forces' websites, the Rum Ration and the British Army Rumour Service laid into Ms Turney and Mr Batchelor.

Another servicemen says of Mr Batchelor's complaint that his iPod was stolen by the Iranians: "What I wish to know is why a young lad on a boarding party detail needed to take his iPod? If he listened to The Ride of the Valkyries as he sped towards the target ship, what did he listen to on his trip to Iran?"

Comment on this SOTT Focus

---

Flashback: What's wrong with this picture? Sarkozy Quits... And Gains Chirac Support

Gareth Cartman
Paris Link
2007-03-21 09:04:00

The outgoing President has caused a surprise by deciding to back Nicolas Sarkozy for the Presidency. Years of animosity between the two appear to be behind them as Chirac becomes the final piece in Sarkozy's electoral jigsaw puzzle. The Interior Minister has also announced his departure from the government.


On the day that Nicolas Sarkozy announced his decision to resign from the government, Jacques Chirac announced that he would cast his vote for the UMP candidate. After months of hesitating, the outgoing President appears to have cast aside the animosity that has clouded their relationship for the last 12 years.


Comment on this SOTT Focus

---

Sarkozy's office denies reports he made deal to protect outgoing president from prosecution


The Associated Press
2007-04-11 08:01:00

Leading presidential candidate Nicolas Sarkozy's office denied a report Wednesday that he had made a deal with outgoing leader Jacques Chirac to protect him from prosecution once his judicial immunity runs out next month.


The report in Le Canard Enchaine, which hit newsstands on Wednesday, is "nonsense," Sarkozy spokesman Xavier Bertrand told RFI radio.


The satirical weekly, which is also known for breaking investigative stories, alleged that Chirac's support for Sarkozy in the election was offered in exchange for Sarkozy pledging to sponsor a bill that would spare Chirac from prosecution.


Comment on this SOTT Focus

---

Assam's missing women and the sex trade

Subir Bhaumik
BBC
2007-04-10 18:06:00

The biggest problem in India's north-eastern state of Assam is separatist militancy. But it faces another, less well known issue. Thousands of its women, old and young, have gone missing over the past 10 years.

A recent police report says 3,184 women and 3,840 female children have gone missing in the state since 1996.


Comment on this SOTT Focus

---
Around the World
---
Eight family members drown in India in rescue bid


Reuters
2007-04-11 07:40:00

Eight members of a family and a teenage friend drowned in northern India, jumping into a pond to rescue each other after two boys plunged in to retrieve their football, police said on Wednesday.


"Apparently, each one's bid to save the other led them to cling on to each other, with the result that all of them drowned," said Senior Superintendent of Police B.D. Paulson in the city of Allahabad.


Comment on this SOTT Focus

---

Selling off the rainforest - a modern-day scandal

John Vidal
Guardian
2007-04-11 07:08:00

Vast tracts of the world's second-largest rainforest have been obtained by a small group of European and American industrial logging companies in return for minimal taxes and gifts of salt, sugar and tools, a two-year investigation will disclose today.


More than 150 contracts covering an area of rainforest nearly the size of the United Kingdom have been signed with 20 companies in the Democratic Republic of Congo over the past three years. Many are believed to have been illegally allocated in 2002 by a transition government emerging from a decade of civil wars and are in defiance of a World Bank moratorium.


Comment on this SOTT Focus

---

1 Detained in Alleged Turkish Hijack Try

By SUZAN FRASER
Associated Press
2007-04-10 22:54:00

ANKARA, Turkey - A man who allegedly commandeered a Turkish jetliner Tuesday by threatening to set off a bomb was detained after the plane landed in Ankara, but no explosives were found, authorities said.

Comment on this SOTT Focus

---
Big Brother
---
No new articles.
Axis of Evil
---
Media obscures Iran's nuclear program with 'Fog Facts'

Joshua Holland
AlterNet
2007-04-10 06:06:00

Joshua Holland: The commercial media puts everything you need to know to make sense of the world around you on the record ... somewhere.


In his book, Fog Facts: Searching for Truth in the Land of Spin, Larry Beinhart argued that the big commercial media do in fact report just about everything that an engaged citizen needs to make sense of his or her world. The problem, Beinhart wrote, is that crucially important items that defy the dominant political narratives of the day all too often become "fog facts" -- reported and placed in the public record but buried deep down to die lonely deaths in stories below the fold on page B 27.

Comment on this SOTT Focus

---

Globalists see another 911 crisis creating climate for North American Union

Jerome R. Corsi
The Canadian
2007-04-11 15:09:00

Robert Pastor, a leading intellectual force in the move to create a North American Union, told WND he believes a new 9/11 crisis could be the catalyst to merge the U.S., Mexico and Canada.


Comment on this SOTT Focus

---

'Bombers' die in Casablanca raid


BBC News
2007-04-11 14:33:00

A police raid on suspected militants in the Moroccan city of Casablanca has set off gunfights and suicide bombings that have left at least five men dead.

One of the men was shot dead by police in a raid on an alleged militant hideout in a poor area of the city.

Another three suspected militants blew themselves up during the police manhunt. A police officer also died in one of the blasts.

Comment on this SOTT Focus

---

"Suicide Bombers" Attack Algerian capital - 30 Dead


BBC News
2007-04-11 14:28:00

Two blasts in Algeria's capital Algiers have killed at least 23 people and injured 160 - one exploding near the prime minister's office.

A caller claiming to represent al-Qaeda in the Maghreb told an Arabic TV channel that his group had carried out the attacks.

There has been no independent verification of the claim.

Comment on this SOTT Focus

---

Iranian envoy wounds 'confirmed'


BBC
2007-04-11 11:56:00

The head of the International Red Cross in Tehran says he saw wounds on an Iranian diplomat who has alleged that US forces in Iraq tortured him.

Comment on this SOTT Focus

---

Castro: U.S. About to Release 'Monster'

ANITA SNOW
The Guardian
2007-04-11 09:22:00

Fidel Castro denounced a U.S. court ruling allowing a jailed Cuban militant who was once a U.S. operative to post bond, accusing the American government of planning to free a ''monster.''

Comment on this SOTT Focus

---
Middle East Madness
---
Soldiers to spend longer tours in Iraq: Pentagon


Reuters
2007-04-11 15:34:00

Army soldiers sent to Iraq and Afghanistan will be required to serve up to 15 months in country instead of the current one year, Defense Secretary Robert Gates said on Wednesday.

"Effective immediately, active Army units now in Central Command area of responsibility and those headed there will deploy for not more than 15 months and will return home to home station for not less than 12 months," Gates told a news conference.

Comment on this SOTT Focus

---

"Woman bomber" kills 17 Iraqi police recruits - Nonsense!


Reuters
2007-04-11 15:26:00

A woman suicide bomber killed 17 police recruits outside an Iraqi police station northeast of Baghdad on Tuesday in the first major attack on volunteers for local security forces this year.

A guard at the station and police officials said the woman was wearing an Islamic gown and had been strapped with a belt filled with explosives.

The attack wounded 33 people in the majority Sunni Muslim town of Muqdadiya, 90 km (50 miles) from the capital.

"The recruits were bringing along their files and they were intending to line up when all of a sudden there was a big explosion," the guard said.

The woman had been acting suspiciously as she walked among the dozens of recruits, he added.

Comment on this SOTT Focus

---

Bush having trouble finding general stupid enough to be 'War Czar'

Tabassum Zakaria
Reuters
2007-04-11 15:25:00

WASHINGTON - Help Wanted: White House seeks high-profile manager of wars in Iraq and Afghanistan to coordinate competing agencies and make sure President George W. Bush's unpopular strategy is implemented.

In a tradition of presidential trouble-shooting, the White House is considering creating a "war czar" post in the National Security Council and has put out feelers to some retired generals to see if they would be interested.

But no takers so far. The Washington Post said at least three retired four-star generals approached by the White House in recent weeks had turned down the position.


Comment on this SOTT Focus

---

U.S. air strike hits volatile Iraqi city - It's "Volatile" Now Anyway


Reuters
2007-04-07 15:21:00

U.S. forces launched an air strike in Diwaniya on Saturday as U.S. and Iraqi troops fought for a second day to overcome Shi'ite militias and bring the city back under government control.

A local hospital source and a resident said six people, including two children and a woman, were killed in the missile strike on a home in the centre of the city, 110 miles south of Baghdad.


Comment on this SOTT Focus

---

Humanitarian situation in Iraq worsening: Red Cross. No Way! Really?!


Reuters
2007-04-11 15:15:00

The suffering of Iraqi civilians is worsening and there is no sign yet that a security crackdown in Baghdad is bringing relief, the International Committee of the Red Cross (ICRC) said on Wednesday.


Comment on this SOTT Focus

---

Myth of Tal Afar, beacon of American 'success'

Patrick Cockburn
The Independent
2007-04-11 09:17:00

Pity the city that becomes a symbol of US success in Iraq. Last year,Tal Afar in the north-east of the country was being lauded in Washington as the one place where the US had brought peace. Perhaps the same prescription might work elsewhere in Iraq.

Comment on this SOTT Focus

---
The Loan Gunmen
---
Citigroup to slash 17,000 jobs


Reuters
2007-04-11 15:24:00

Citigroup Inc. on Wednesday said it will eliminate 17,000 jobs as part of a broad restructuring plan designed to cut costs and bolster its long underperforming stock price.


Comment on this SOTT Focus

---

IMF Warns Subprime Woes May Spread, Dollar Falls

Staff
Reuters
2007-04-11 15:17:00

Fallout in the U.S. subprime mortgage market could spread to related markets, the International Monetary Fund warned on Tuesday, as nagging worries about housing helped weaken the dollar.


Comment on this SOTT Focus

---

Sagging market hits homebuilder

Staff
Associated Press
2007-04-10 15:15:00

FORT WORTH - D.R. Horton, the nation's largest homebuilder by deliveries, said today its second-quarter sales orders fell 37 percent, led by even steeper declines in California and the Southwest.


Comment on this SOTT Focus

---

Occidental CEO got more than $400 million in 2006


Reuters
2007-04-10 15:05:00

Occidental Petroleum Corp.'s chairman and chief executive took in more than $400 million in compensation last year, the company said in a filing, one of the biggest single-year payouts in U.S. corporate history.

The largest part of Ray Irani's 2006 payout was $270.2 million from the exercise of options awarded from 1997 to 2006, representing more than 7.1 million shares, according to the company's annual proxy statement, which was filed with the Securities and Exchange Commission in March.

Comment on this SOTT Focus

---

Dow Average Rises for an Eighth Day, Longest Streak Since 2003

Eric Martin
Bloomberg
2007-04-10 18:12:00

The Dow Jones Industrial Average climbed for an eighth day, its longest streak since March 2003, propelled by improved profit outlooks for Intel Corp. and Exxon Mobil Corp.


Comment on this SOTT Focus

---

Most Americans Fear Recession in the Next 12 Months, Poll Finds

Matthew Benjamin
Bloomberg
2007-04-10 18:10:00

Most Americans expect a recession within a year and disapprove of President George W. Bush's handling of the economy even though the unemployment rate is at a five-year low, a new Bloomberg/Los Angeles Times poll found.


Comment on this SOTT Focus

---
The Living Planet
---
New York Temperatures Rival Record for Coldest April

Courtney Dentch
Bloomberg
2007-04-10 09:35:00

The groundhog's prediction for an early spring is proving wrong in New York City, where a cold front has kept temperatures about 7 degrees below the historical average this month, the National Weather Service said.

Just 10 days into April, temperatures have averaged 42 degrees Fahrenheit (5.5 Celsius), about one degree warmer than the average for April 1874, the coldest on record, said Michael Silva, meteorologist with the National Weather Service's Upton, New York, station.

Comment on this SOTT Focus

---

NASA Data Show Earthquakes May Quickly Boost Regional Volcanoes


Science Daily
2007-04-11 12:59:00

Scientists using NASA satellite data have found strong evidence that a major earthquake can lead to a nearly immediate increase in regional volcanic activity. The intensity of two ongoing volcanic eruptions on Indonesia's Java Island increased sharply three days following a powerful, 6.4-magnitude earthquake on the island in May 2006. The increased volcanic activity persisted for about nine days.


Comment on this SOTT Focus

---

Quakes shake central Greece


eKathimerini
2007-04-11 05:58:00

A series of moderate earthquakes shook central Greece yesterday, unsettling residents and causing widespread minor damage but no injuries.

Comment on this SOTT Focus

---
Health & Wellness
---
Flashback: Circumcision Fight: Profit, Pleasure, or Population Control?

Kuumba Chi Nia
Mathaba
2007-03-28 13:15:00

"It is important that, while circumcision interventions are being planned, several points must be considered carefully. If the experiment fails, Africans are likely to feel abused and exploited by scientists who recommended the circumcision policy. In a region highly sensitive to previous colonial exploitation and suspicious of the biological warfare origin of the virus, failure of circumcision is likely to be a big issue. Those recommending it should know how to handle the political implications." - James P.M. Ntozi.


Comment on this SOTT Focus

---

Severe Complications Of Circumcision: An Analysis Of 48 Cases


Medical News Today
2007-04-11 07:47:00

A study by Ceylan, et al from Turkey evaluated their experience in 48 cases of severe complications of circumcisions. Their patient's ages ranged from 5 months to 24 years with the mean age of 14 years. These circumcisions were performed at various centers or during religious ceremonies in environments other than health facilities.


The group found that the most commonly observed complication was preputio-glandular fusion that was seen in 25 cases (52%.). The other complications were as follows: meatal stenosis in 11 (23%); urethral fistula in 5 (10.4%); partial glandular amputation in 4 (8%); and a distal urethral fistula in 3 (6%). Lysis of adhesions and revisions were performed in all cases of preputio-glandular fusion. The patients with meatal stenosis underwent meatotomies. The urethral fistula cases were repaired by simple closure and not a hypospadias type repair. Partial glans amputations were patched only with buccal mucosa. There was one patient with a completely open distal urethra that appeared to be more of a megameatus in my interpretation that was repaired by a Mathieu in a tabularized incised plate urethroplasty type technique.


Comment on this SOTT Focus

---
Science & Technology
---
Clues buried in mud tell climate's secrets; Sample shows evidence of swift change

John Mangels
Plain Dealer
2007-04-11 17:32:00

For thousands of years, the evidence lay at the bottom of Brown's Lake, buried in thick, gooey mud.


Comment on this SOTT Focus

---

Disinfo alert!! Dust storms causing global warming on Mars?


MSNBC
2007-04-10 23:10:00

Temperature increase could be shrinking the planet's polar ice caps. Shifting dust storms on Mars might be contributing to global warming there that is shrinking the planet's southern polar ice caps, scientists say.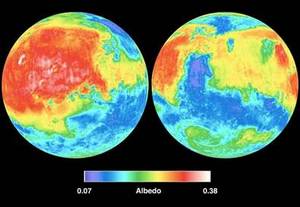 ©Christensen
Comment on this SOTT Focus
---

Shock: Water exists outside the solar system


The Telegraph
2007-04-10 20:58:00

Water has been identified for the first time in the atmosphere of a planet outside the Solar System, it was revealed tonight.

The discovery increases the chances of life being found among the stars.

Comment on this SOTT Focus

---
Our Haunted Planet
---
UFO spotters probe the paranormal in Maidstone

Peter Wilson
The StarPhoenix
2007-04-11 10:40:00

MAIDSTONE -- There's no hesitation in the man's hand as he sketches the shapes of the UFOs he has spotted near this rural Saskatchewan community over the years.

Comment on this SOTT Focus

---
Don't Panic! Lighten Up!
---
Sheriff Gives Himself a Ticket


Associated Press
2007-04-10 23:29:00

GREEN BAY, Wis. - Brown County Sheriff Dennis Kocken didn't have to write himself a ticket. But he says it was the right thing to do.


Comment on this SOTT Focus

---

Squirrel rapper releases hip-hop Wordsworth

Matthew Moore
The Telegraph
2007-04-10 15:30:00

A meditation on the enduring beauty of daffodils, it is not an obvious subject for the macho, posturing world of rap music.

But now William Wordsworth's most famous poem has been reworked and rewritten in a hip-hop style - complete with drum beat and quick-fire rhymes - in an effort to draw a younger generation of visitors to the Lake District.

Comment on this SOTT Focus

---
---

Remember, we need your help to collect information on what is going on in your part of the world!
Send your article suggestions to: sott(at)signs-of-the-times.org

---
Click here to return to the Signs of the Times Archive
Click here for today's Signs Page