---
Sections on today's Signs Page:
---
SOTT Focus
---
The Hope

Laura Knight-Jadczyk
Signs of the Times
2007-04-02 10:11:00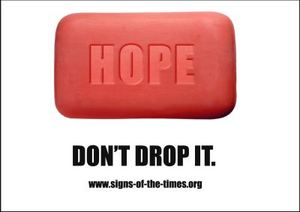 ©Signs of the Times



My last contribution to the Blogosphere must have been pretty scary. Geeze! You shoulda seen my mail! People going bananas and writing "what to do? what to do!?"

Well, this one's not going to be any better. But let me say in advance that today's particular collection of items will lead us to a certain point of hope which I wish to elucidate at the end.

Comment on this SOTT Focus

---
Best of the Web
---
An Angry Arab Woman Speaks - The World Would Do Well to Listen

by Layla Anwar
Arab Woman Blues
2007-04-02 07:56:00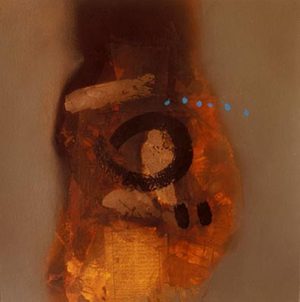 ©Rafa Nasiri
Painting By Iraqi Artist, Rafa Nasiri.



I cannot sleep. My seething anger keeps my eyes wide open.

But you are sleeping safely in your home, holding your partner or your child and you know in all probability that you will awake tomorrow. And tomorrow, you will open your eyes, step into your bathroom and you will find running water. You will fix yourself a coffee and you will find electricity, you will open your kitchen cupboard and you will find food.

Then you will get dressed, and you have clothes for winter and if you catch the flu, you can always call up your doctor or run to a hospital. Hey, you can even take flowers to your beloved ones if they happen to fall ill, or just check to make sure that the surgery of Uncle Tom was successful. Oh yes, you can afford to do so.

Then you will get into your car, drive merrily or maybe not so merrily to your work place, or go shopping worrying about what to cook for your sweet family, or meet with your friends for a morning cup and rant neurotically about how miserable your life is.



Comment on this SOTT Focus

---
U.S. News
---
2 shot to death on U. Washington campus

Curt Woodward
AP
2007-04-02 17:04:00

SEATTLE - A man and a woman were shot to death in the University of Washington's architecture building Monday in an apparent murder-suicide, university police said. Officers responding to reports of gunfire found the two and a handgun in an office on the fourth floor of Gould Hall, Assistant University Police Chief Ray Wittmeir said.

Comment on this SOTT Focus

---

US Congress questions Google over maps whitewashing Katrina damage (Who DOES Google Really Serve?)


Associated Press
2007-04-02 07:37:00

NEW ORLEANS: A Congressional subcommittee is calling upon Google Inc. to explain why it was "airbrushing history" by replacing post-Hurricane Katrina satellite imagery on its popular map portal with images of the region as it existed before the storm destroyed neighborhoods, uprooted trees and dashed bridges.

Swapping the post-Katrina images, which showed the damage that remains more than a year after the storm, for others showing an idyllic city has fueled suspicions among many locals.

Comment on this SOTT Focus

---

Suspicious Fire Destroys N.Y. Synagogue of Anti-Zionist Jewish Group

CRISTIAN SALAZAR
AP
2007-04-02 07:17:00

A fire deemed suspicious destroyed the suburban synagogue of an anti-Zionist Jewish group heavily criticized last year for attending a conference last year where participants debated whether the Holocaust occurred.

Comment on this SOTT Focus

---

CIA Denies Plot Against Castro - Leave their agent "out in the cold"

Rod Leveque
San Bernardino Sun
2007-04-02 07:14:00

RIVERSIDE - The Central Intelligence Agency says it has no records to support an Upland man's claim that he collected a massive weapons arsenal as part of a government-backed plan to overthrow Cuban dictator Fidel Castro.

According to a CIA lawyer, the agency combed through its records looking for any ties to 62-year-old Robert Ferro. Besides a few casual mentions, it came up with nothing to support Ferro's contention he had the government's blessing to have the weapons.

"It appears the defendant's claim of participation in clandestine activities on behalf of the United States are false," Ferro's prosecutor, Deputy Attorney General Dennise Willett, wrote in a recent court filing.

Comment on this SOTT Focus

---

Psychopath: Mich. Mom Caught in Sex Sting - Offered 7 yr old daughter for sex


Associated Press
2007-04-02 06:19:00

TAYLOR, Mich. - A woman's five children were in protective custody after she was charged with offering to let an undercover investigator have sex with her 7-year-old daughter.

The 33-year-old woman, from the Detroit suburb of Taylor, was arrested Friday night after bringing the girl to a hotel in Romulus, near Detroit Metropolitan Airport, where she had agreed to meet the investigator, the Wayne County Sheriff's Department said.

Comment on this SOTT Focus

---

Thousands Suspected of Katrina Fraud

SHARON COHEN
Associated Press
2007-04-01 23:51:00

An Illinois woman mourns her two young daughters, swept to their deaths in Hurricane Katrina's floodwaters. It's a tragic and terrifying story. It's also a lie.



Comment on this SOTT Focus

---
UK & Euro-Asian News
---
'Sir Ian Blair says they got out of the car and started firing at us ... They didn't fire at him!'

Steve Katz
UK Guardian
2007-04-02 17:32:00

The chief's constable's memories of his role in a car chase and shoot-out with four IRA men on the streets of London have been questioned by his fellow officers in the latest episode of his torrid time as head of the Met

The latest controversy to embroil Sir Ian Blair turns, improbably, on the events of one bitterly cold evening 31 years ago. In Steve Moysey's forthcoming book on the Balcombe Street siege, John Purnell, the first policeman to encounter the IRA men, recalls "taking hot soup and standing in shop doorways to try to stay warm".


Comment on this SOTT Focus

---

Blockbuster Revelations!! Mystery witness implicates Berezovsky in Litvinenko murder


RIA Novosti
2007-04-02 14:01:00

A new anonymous witness in the case of a former Russian security officer poisoned in London last year implicated U.K.-based fugitive oligarch Boris Berezovsky in an interview with state television Sunday.


The witness, who appeared on the Rossiya channel with his face hidden and was referred to as Pyotr, accused 61-year-old Berezovsky of killing Alexander Litvinenko because the former security officer knew how the exiled tycoon had obtained political asylum in Britain in 2003.


Litvinenko, 44, died of radioactive poisoning in November in London shortly after he received a British passport. In his deathbed note, he blamed the Kremlin for his death, but the Kremlin denied the allegations.


The new witness, who also lives in London, told Russian television that Litvinenko, allegedly his acquaintance and an associate of Berezovsky, had offered him from 2 to 40 million pounds if he testified he had been sent to London to kill Berezovsky.


Comment on this SOTT Focus

---

Flashback: Boris Berezovsky: The first oligarch


UK Independent
2006-11-27 12:00:00

A film based on his adventurous life drew gasps from Russian audiences for the opulence showed

As Alexander Litvinenko, the former Russian spy, lay dying in a London hospital, regular bulletins on his condition were supplied not by his family and only rarely by the hospital. The head messenger was the energetic and voluble Alex Goldfarb, who described himself as a close friend of the stricken agent. He could also have been described, no less accurately, as the right-hand man of Boris Berezovsky, the fugitive oligarch exiled in Britain who heads the list of Russia's "most wanted".

Wherever and whenever Alex Goldfarb turns up, you can be pretty certain that Berezovsky is pulling the strings.

And in this case, the Berezovsky link was more transparent than it often is: the oligarch enjoyed a uniquely symbiotic relationship with Litvinenko, which began when the spy saved his life. Litvinenko, so the story goes, refused orders from his then employer, Russia's internal security service (FSB), to have Berezovsky murdered. Berezovsky returned the favour by assisting Litvinenko to defect to Britain when he was charged by the Russian authorities with treason.

Comment on this SOTT Focus

---

Flashback: Polonium detected at Berezovsky's office


The Guardian
2006-11-28 12:00:00

Detectives have found traces of polonium 210 at the London offices of the exiled Russian oligarch Boris Berezovsky, it was revealed last night. Officers were searching 7 Down Street, Mayfair, after the discovery of the radioactive substance that killed Mr Berezovsky's friend and former employee, Alexander Litvinenko.

A uniformed officer and at least one plain clothes policeman were stationed inside the lobby of the property last night. Outside another 15 officers were on standby in two marked police vans and the area was cordoned off.

Sources confirmed that traces of polonium 210 had been found at the address. Mr Berezovsky, an outspoken critic of President Vladimir Putin, refused to comment yesterday on the revelations. "I don't want to comment anything about it," he told the Guardian. "I don't know anything about police at my office."

Comment on this SOTT Focus

---

Flashback: Berezovsky's Dizzying Ups and Downs - Why He Has a Grudge Against Putin


SOTT
2007-03-30 10:18:00

Boris Berezkovsky, implicated in the Litvenenko murder by Russian authorities, has a personal grudge against Vladimir Putin. Putin wouldn't let him buy his way to the top as Yeltsin did.

In January 2006, Berezovsky stated in an interview to a Moscow based radio station that he was working on overthrowing administration of Vladimir Putin by force. Later that year, in November, Berezovsky accused Putin of ordering the poisoning of FSB defector and fellow dissident Alexander Litvinenko, who also lived in exile in the UK. The two were close associates. Berezovsky said he had no doubts that the Russian authorities were behind the poisoning.

A rich man with a grudge - especially with Israeli citizenship - is an easy tool in the hands of anyone who wishes to smear Putin for declining to join the frenzied witch hunt against Muslims, Iran in particular.

Comment on this SOTT Focus

---

Flashback: Putin Enemy Litvinenko May Not Have Been Killed by Putin, But by Another Putin Enemy

by Wayne Madsen
MadsenReport
2006-12-01 12:00:00

Was the use of polonium to kill Litvinenko a clue to the identity of the killer or killers?

There is increasing evidence that the radioactive poisoning assassination of ex-KGB and FSB agent and Kremlin critic Alexander Litvinenko was the result of a plot by anti-Vladimir Putin criminal syndicates based in Britain, Israel, Ukraine, and Poland to embarrass the Russian government.

Comment on this SOTT Focus

---
Around the World
---
25th Anniversary of the Falklands War


Prensa Latina
2007-04-02 15:15:00

Buenos Aires - The Falklands archipelago, south of the Atlantic Ocean, was the battlefield of a war between Argentina and Great Britain, which turns 25 years on Monday.

It is still unknown by who and when the islands were discovered, but a hypothesis has it that they were first made out by the Fernando de Magallanes expedition in 1520, when looking for a waterway to the Pacific Ocean.



Comment on this SOTT Focus

---

China is accused of fuelling Pacific arms race

Tim Shipman and Chad Bouchard
Telegraph
2007-04-02 13:41:00

A dramatic increase in the number of submarines being built in southeast Asia has sparked claims that a new arms race is under way beneath the waves in the Western Pacific.


Dozens of hunter-killers, armed with missiles and intelligence-gathering equipment, are being built, fanning fears of potential conflict in a volatile corner of the world and threatening to alter the global balance of military power.


The Indonesian government has announced that it wants to build 12 submarines by 2024 to patrol the strategically vital waters around its 17,000 islands. Singapore, Malaysia, Vietnam, Thailand, South Korea, Bangladesh and -Pakistan are all buying -submarines "off the shelf".


Comment on this SOTT Focus

---

Hundreds more Ethiopian troops enter Somali capital

Mustafa Haji Abdinur
AFP
2007-04-02 10:38:00

MOGADISHU - Hundreds of Ethiopian troops entered the Somali capital on Monday, witnesses said, after four days of heavy fighting with Islamist rebels that left scores dead and forced thousands to flee.


Comment on this SOTT Focus

---

Peacekeeper killed as fighting rages in Somalia


Reuters
2007-04-02 00:24:00

Mortar bombs have crashed into central Mogadishu and Uganda said its first peacekeeper had been killed there as battles pitting Ethiopian and Somali troops against insurgents raged for a fourth day.



Comment on this SOTT Focus

---
Big Brother
---
Police State: New Counter-Terror Unit


Sky News
2007-04-02 13:16:00

Manchester will hold the first terror trials to be held outside London since the 7/7 attacks, it has emerged.


The details come as new units to tackle terror threats in the regions become operational.


Greater Manchester Police have launched a new Counter Terrorism Unit (CTU) and three others in West Yorkshire, London and the West Midlands are being established.


Smaller Regional Intelligence Cells will also be set up in several other regions including Wales, the East Midlands and South West.


Over the next three years each CTU is expected to expand to around 350 staff to create a national counter terrorism infrastructure, working with MI5 and other security services including GCHQ.


Comment on this SOTT Focus

---
Axis of Evil
---
U.S. says former FBI agent missing in Iran

Sue Pleming
Reuters
2007-04-02 17:04:00

The United States is asking Iran to provide information about a former FBI agent believed to have gone missing several weeks ago while on private business there, U.S. officials said on Monday.

Comment on this SOTT Focus

---

Flashback: CIA director profiting from 9-11 and 'war on terror'


The Insider / BBC News
2006-10-24 15:43:00

British defence firm Qinetiq has signed up George Tenet, former head of the Central Intelligence Agency (CIA) in the US, as a non-executive director.

Mr Tenet headed the CIA for seven years until 2004, having been appointed by the Clinton administration.

[As head of the CIA Tenet precided over the 9/11 incidents. Serious concerns continue to be voiced about the circumstances of these events and in particular the role of the CIA. At the very least, the CIA and FBI failed to prevent the attacks, and in fact it is a matter of public record that senior officials actively prevented agents from investigating accurate leads. Tenet also precided over the propaganda campaign against Iraq, which consisted of nothing but lies and carefully-spun speculation.]

Comment on this SOTT Focus

---

Propaganda Alert: Israel preparing for possible Syrian strike on Golan Heights

Aluf Benn
Haaretz
2007-04-02 11:11:00

Israel's political and military leadership has been preparing in recent weeks for the possibility of a Syrian attack on the Golan Heights that will start as a result of a "miscalculation" on the part of the Syrians, who may assume that Israel intends to attack them.



Comment on this SOTT Focus

---

A Wanton cover-up: No British soldiers found guilty in murder of Iraqi worker

Simon Whelan
World Socialist Web Site
2007-04-02 11:05:00

On September 14, 2003, Baha Musa, a 26-year-old hotel receptionist and father of two, was detained along with several others in a raid by the Queens Lancashire Regiment in the Haitham Hotel in Basra. Over the course of the next 36 hours, Musa was humiliated, starved, robbed, forced to drink his own urine, choked and repeatedly pummeled by perhaps dozens of British soldiers. He died as a result of the sadistic abuse.

Last month, a six-month court martial ended with the acquittal of the soldiers charged in Musa's death. This was despite the Ministry of Defence using a High Court judge and leading barristers quizzing more than 100 witnesses.


Comment on this SOTT Focus

---

Iraqi returns to Britain after Guantanamo 'nightmare'


AFP
2007-04-02 10:16:00

An Iraqi held at the US base in Guantanamo Bay for nearly five years said Sunday his "nightmare is finally at an end" in a statement issued after he returned to his family living in Britain.


Comment on this SOTT Focus

---

Gates calls for bill to help close Guantanamo - (No Longer Needed with Military Tribunals Law)


Associated Press
2007-03-31 07:41:00

WASHINGTON: Congress and the Bush administration should work together to allow the US to permanently imprison some of the more dangerous Guantanamo Bay detainees elsewhere so the facility can be closed, Defence Secretary Robert Gates said on Thursday.

Comment on this SOTT Focus

---
Middle East Madness
---
Bush Gov Hurting British bid to free sailors


Globe and Mail
2007-04-02 15:29:00

Tough words from U.S. highlight rift between White House and Downing Street

LONDON - The Iranian prisoner crisis revealed a widening schism between Britain and the United States Sunday as U.S. leaders called for tough action and British officials confirmed that they are trying to free their 15 imprisoned sailors by quietly reaching a compromise with Tehran.

Comment on this SOTT Focus

---

Tell Olmert! Iranian Jews ready to defend Iranian national interests


IRNA
2007-04-02 14:59:00

The Association of Iranian Jews here on Sunday renewed its commitment to defend the national interests of Iranians. "In obedience to the instructions of Jesus in the new Iranian year, which has been declared year of national unity and Islamic solidarity.

The association renewed its commitment in a message issued on the threshold of the Jewish religious festival of the Passover, which starts Monday night.

"In obedience to the instructions of Jesus, in the new Iranian year, which has been declared year of national unity and Islamic solidarity, Iranian Jews voice their readiness to defend all national interests of Iranians and to observe the guidelines set by Supreme Leader (Ayatollah Seyed Ali Khamenei) for the sake of strengthening national unity and solidarity in the fight against present-day pharaohs," the message said.

Comment on this SOTT Focus

---

Ex-Mossad Chief - Bombing Iran "Easier Than You Think"

Simon Tisdall
The Guardian
2007-04-02 14:17:00

Uzi Arad, former director of intelligence at Israel's spy agency, Mossad, has made a lifetime's study of revolutionary Iran. If international sanctions and diplomatic arm-twisting fail to halt its suspect nuclear activities, he is clear what the west must do: bomb Tehran.

Israel's official policy, like Britain and the US, stresses peaceful pressure to secure Iran's compliance with its nuclear obligations. The so-called military option has been assiduously talked down ever since President George Bush appeared to talk it up in January. In any case, military experts say, air strikes would have limited success.


Comment on this SOTT Focus

---

Russia calls for 'political wisdom' in Iraq - Foreign Ministry


RIA Novosti
2007-04-02 13:56:00

Russia's Foreign Ministry urged Monday the leading political forces in Iraq to seek national reconciliation following a recent wave of violence in the country.


Last week was one of the bloodiest in Iraq since 2003. More than 150 people were killed as a result of a suicide truck bombing in the town of Tal Afar, near Baghdad, on March 27, and at least another 300 died in terrorist acts and clashes between religious factions throughout the country.


In 2006, U.S. President George W. Bush hailed Tal Afar as "a beacon of hope for Iraq" after a U.S. offensive pushed al Qaeda militants out of the city a year earlier.


Comment on this SOTT Focus

---

End Game Preparations: USS Nimitz Heads To Gulf


NBC
2007-04-02 13:26:00

The aircraft carrier USS Nimitz is due to set sail for the Persian Gulf this morning, NBC 7/39 reported.


About 5,000 sailors and Marines must be on board the nuclear-powered aircraft carrier by 6:45 a.m. The carrier is scheduled to leave from Naval Air Station North Island at 9 a.m.


The Nimitz is part of a carrier strike group that will comprise four other ships supporting combat operations in Iraq and Afghanistan.


Comment on this SOTT Focus

---

Video: Occupation forces bomb a village with cluster-bombs


Roads to Iraq
2007-03-31 11:54:00

This video shows how the Americans bombed civilians in their homes in Abu-Disher village in Diyala province using cluster bombs.

Woman crying saying:

After the bombing they raided our house and stole all the money and jewelry in the bag.

Comment on this SOTT Focus

---
The Loan Gunmen
---
Major home lender files for bankruptcy

GARY GENTILE
AP
2007-04-02 15:43:00

Subprime lender New Century Financial Corp., once the nation's second-largest provider of mortgages to high-risk borrowers, filed Monday for bankruptcy protection and immediately fired 3,200 workers, or 54 percent of its work force.

Comment on this SOTT Focus

---

Plan to set up Islamic mega-bank


Al-Jazeera
2007-04-02 07:11:00

Islamic finance institutions plan to set up an Islamic bank in Bahrain, reaching a capital of $100bn within seven years, an official has said.

Sheikh Saleh Kamel, head of the General Council for Islamic Banks and Financial Institutions, said on Wednesday that a large Islamic bank was needed to increase liquidity in the sector.

Comment on this SOTT Focus

---

Iran to stop dollar oil sales


Reuters
2007-04-02 06:52:00

Iran's central bank governor said Tehran had plans to end the sale of its oil in dollars completely.

This is part of a move to protect the Islamic Republic from mounting US pressure.

Comment on this SOTT Focus

---
The Living Planet
---
Sixth cyclone of the season about to hit Madagascar


UNICEF
2007-04-02 16:29:00

450,000 people already affected. Natural disasters continue hitting Madagascar, affecting hundreds of thousands of people with another cyclone, Jaya, on the way.

Since December 2006, approximately 450,000 people have become the victims of natural disasters across Madagascar. These families urgently require shelter, food, potable water, medication and school supplies.

Comment on this SOTT Focus

---

More dead found in Pakistan avalanche


Shanghai Daily
2007-04-02 15:25:00

The death toll from avalanches in northwestern Pakistan rose to 38 after rescue workers found more bodies yesterday in the rubble of demolished homes in a remote village, police said.

The weekend avalanches struck Pakistan's rugged Chitral district, near the border with Afghanistan. Flooding and avalanches have killed more than 50 people over the past 10 days in the region.


Comment on this SOTT Focus

---

Tsunami devastates western Solomons

GEORGE HERMING
AP / Yahoo! News
2007-04-02 11:02:00

HONIARA, Solomon Islands - Tsunami waves churned by an undersea earthquake crashed ashore in the Solomon Islands on Monday, wiping away entire villages and triggering alerts from Australia to Hawaii, officials said. At least 13 people were killed, and the prime minister warned that the toll would likely grow.



Comment on this SOTT Focus

---

As drought continues, South Florida's water restrictions to tighten

By Andy Reid
South Florida Sun-Sentinel
2007-04-02 05:43:00

Even with the vast Atlantic Ocean lapping at its shores and more yearly rainfall than most of the country, South Florida once again finds itself wanting for water.

South Florida typically gets 52 inches of rain a year -- 14 inches more than soggy Seattle -- but doesn't have the storage capacity to capture enough water to quench the thirst of a growing population.

Comment on this SOTT Focus

---

Los Angeles suffers longest dry spell in 130 years


Agence France Presse
2007-04-02 05:42:00

Los Angeles is going through its longest dry spell in at least 130 years, the National Weather Service said Sunday, fueling fears of rampant wildfires which have plagued the US west coast in recent years.

"The rain season is currently the driest to date in downtown Los Angeles since records began in 1877," the weather service said in a statement.

Comment on this SOTT Focus

---

NBC, Reuters, AFP Reports: 8.0 Earthquake Triggers Tsunami in Solomons - Whole villages 'wiped out'


MSNBC
2007-04-01 20:20:00

UPDATE: Quake upgraded to 8.0

HONIARA, Solomon Islands - A powerful magnitude-7.6 earthquake struck off the Solomon Islands on Monday, sending a tsunami wave crashing into the country's west coast and prompting region-wide disaster warnings, officials said.

Sgt. Godfrey Abiah said police in the capital, Honiara, reported a wave several yards high had crashed ashore in the western town of Gizo shortly before communication lines with the region were cut.


©AP
Comment on this SOTT Focus
---
Health & Wellness
---
Blood groups 'can be converted'


BBC News
2007-04-02 15:31:00

Scientists have developed a way of converting one blood group into another.

The technique potentially enables blood from groups A, B and AB to be converted into group O negative, which can be safely transplanted into any patient.

Comment on this SOTT Focus

---

Medics charged with illegal tests on babies in S. Russia


RIA Novosti
2007-04-02 13:58:00

Prosecutors have charged three medical staff at a private clinic in southern Russia with illegally testing Belgian-made vaccines on children between one and two years of age.


The clinic in the city of Volgograd tested the Varilrix vaccine against chickenpox, and a measles, mumps and rubella vaccine, Priorix-Tetra, on a total of 112 children under a 2005 contract with the Belgian giant GlaxoSmithKline.


"Preliminary investigations showed that the doctors, seeking material benefits, conducted clinical tests of the vaccines with no regard for the children's lives and health," prosecutors said.


Prosecutors said the parents had been unaware of the trials and raised questions when their children fell ill after receiving the vaccines, which work by causing the body to produce its own immunity against the disease.


Comment on this SOTT Focus

---

Study Reveals Widespread Office Bully Problem

Jeanna Bryner
Live Science
2007-04-02 13:49:00

The office bully has an array of weapons at his disposal, ranging from the subtle silent treatment to not-so-subtle verbal ridicule, the effects of which can ripple through the workplace.


A new study finds that while nearly 30 percent of U.S. workers have endured a punishing boss or co-worker, many individuals would not label themselves as bully targets. For those who do, it's not just the bully victim who feels the heat. Witnesses in nearby cubicles are affected and show an increase in stress and overall dissatisfaction with their jobs.


The prevalence of bullying in the American workplace tops the rates found in Scandinavian countries and is on par with those in Great Britain, the scientists found.


Comment on this SOTT Focus

---

Getting dirty may lift your mood


EurekAlert
2007-04-02 13:35:00

Bacteria found in the soil activated a group of neurons that produce the brain chemical serotonin.


Treatment of mice with a 'friendly' bacteria, normally found in the soil, altered their behavior in a way similar to that produced by antidepressant drugs, reports research published in the latest issue of Neuroscience.


These findings, identified by researchers at the University of Bristol and colleagues at University College London, aid the understanding of why an imbalance in the immune system leaves some individuals vulnerable to mood disorders like depression.


Dr Chris Lowry, lead author on the paper from Bristol University, said: "These studies help us understand how the body communicates with the brain and why a healthy immune system is important for maintaining mental health. They also leave us wondering if we shouldn't all be spending more time playing in the dirt."


Comment on this SOTT Focus

---

Early fears about MMR in secret papers

Mark Watts
The Telegraph
2007-04-02 11:48:00

The Urabe MMR vaccine has been linked to cases of encephalitis

Comment on this SOTT Focus

---

Experts say more needs to be done for brain-injured Iraq Vets

By Leo Shane III
Stars and Stripes
2007-04-02 07:46:00

WASHINGTON - Retired Army Sgt. Edward Wade has adjusted to his prosthetic right arm, his nagging foot pain and most of the other ailments caused by a roadside bomb in Iraq three years ago.

What he hasn't been able to get used to is the lingering fogginess in his mind from the brain injury he sustained in that blast.

Comment on this SOTT Focus

---
Science & Technology
---
Egypt says has evidence volcano destroyed cities


Reuters
2007-04-02 16:37:00

Egypt's chief archaeologist said on Monday scientists had found traces of volcanic lava in Sinai dating from about 1500 BC, the time of a massive eruption on the Greek island of Santorini.

Zahi Hawass of the Supreme Antiquities Council said the lava must have come from Santorini and that the discovery indicated that the volcano was responsible for the destruction of several cities on the Mediterranean coast of Egypt and the Levant.

Comment on this SOTT Focus

---

Engineers create 'optical cloaking' design for invisibility


Physorg.com
2007-04-02 16:34:00

Researchers using nanotechnology have taken a step toward creating an "optical cloaking" device that could render objects invisible by guiding light around anything placed inside this "cloak."

Comment on this SOTT Focus

---

Science bloopers

Robert P Crease
PhysicsWeb
2007-04-02 13:37:00

Books, movies and other media are full of mistakes about the natural world. Robert P Crease wonders how harmful such errors really are and asks for your examples of "science bloopers"


Phidias, the greatest sculptor of classical Greece, got into trouble while working on his statue of the goddess Athena for the Parthenon. Citizens seeing his work in progress realized its head was disproportionately big, and denounced it. The sculptor asked them to suspend judgment until the statue was complete and they could look up and see it - literally in perspective - mounted high on the temple. When this was eventually accomplished, the citizens appreciated the sculptor's wisdom: Phidias's distortions had indeed been necessary to make the statue look lifelike.


I often think of this tale when I see science mistakes in the media. It is tempting to ridicule science bloopers - or what I would call "science solecisms" - partly because we feel superior for noticing them. But as the Phidias story cautions, not all distortions from reality are bad, and some can even be useful.


Comment on this SOTT Focus

---

'Self-healing' house in Greece will dare to defy nature


University of Leeds / EurekAlert
2007-04-02 13:33:00

A high-tech villa designed to resist earthquakes by 'self-healing' cracks in its own walls and monitoring vibrations through an intelligent sensor network will be built on a Greek mountainside.


The University of Leeds' NanoManufacturing Institute (NMI) will play a crucial role in the Ј9.5 million European Union-funded project by developing special walls for the house that contain nano polymer particles - these will turn into a liquid when squeezed under pressure, flow into the cracks, and then harden to form a solid material.


NMI chief executive Professor Terry Wilkins said: "What we're trying to achieve here is very exciting; we're looking to use polymers in much tougher situations than ever before on a larger scale."


Nanotechnology involves making things with useful scientific properties on a tiny scale - less than one-hundred thousandth the width of a human hair.


Comment on this SOTT Focus

---

Examination of radiation left from birth of universe could alter theories


EurekAlert
2007-04-02 13:30:00

Using relic radiation from the birth of the universe, astrophysicists at the University of Illinois have proposed a new way of measuring the fine-structure constant in the past, and comparing it with today.


By focusing on the absorption of the cosmic microwave background by atoms of neutral hydrogen, the researchers say, they could measure the fine-structure constant during the "dark ages," the time after the Big Bang before the first stars formed, when the universe consisted mostly of neutral hydrogen and helium.


The fine-structure constant characterizes the strength of the electromagnetic force, which is one of the four fundamental forces in physics. But, the fine-structure constant may not be constant. Recent observations of quasars - starlike objects billions of light-years away - have found a slightly different value for the fine-structure constant.


Comment on this SOTT Focus

---
Our Haunted Planet
---
Third close encounter over Dumfries

Craig Robertson
icDumfries
2007-03-30 17:36:00

A mother and daughter saw a UFO over Dumfries - the third sighting this month.

Debbie Easton and daughter Imogen witnessed unusual objects in the sky last Thursday.

Their sighting adds further intrigue to the Dumfriesshire UFO Mystery which has left the public and the police baffled.

Comment on this SOTT Focus

---

The aliens have landed ... in France

Hugh Wilson
The Guardian
2007-04-02 14:01:00

Where aliens are concerned, Hollywood may have got it wrong. If extraterrestrials really have tried to make contact, they have tried to do so with the French.

Comment on this SOTT Focus

---
Don't Panic! Lighten Up!
---
No new articles.
---

Remember, we need your help to collect information on what is going on in your part of the world!
Send your article suggestions to: sott(at)signs-of-the-times.org

---
Click here to return to the Signs of the Times Archive
Click here for today's Signs Page