---
Sections on today's Signs Page:
---
SOTT Focus
---
Signs Economic Commentary for 26 March 2007

Donald Hunt
Signs of the Times
2007-03-26 18:49:00


Oil spiked last week, rising 9% on concern about the British provocation of Iran. Stocks were up as well, the Dow had its best week in four years, as there was some good news on the housing front for a change. Existing home sales increased by almost 4% in February. Optimists seized on that and predictably blew it out of proportion. These sales represent contracts that were entered into in December, when weather was unseasonably warm and the bad news about the housing market was not as prominent in the media. But still, a rise is better than a fall.
Comment on this SOTT Focus
---
Best of the Web
---
Pedophilia cover-ups a long Bush family tradition

Wayne Madsen
Wayne Madsen Report
2007-03-27 11:55:00

Rove and Gonzales look out for the interests of NAMBLA in the latest scandal to rock the Bush administration. Bush family continues its long family tradition of promoting and protecting pedophiles.

The GOP Congress and the Justice Department, under orders from the White House, successfully covered up the Pagegate scandal. Similar acts of pedophilia involving sodomy and other sexually explicit conduct with underage males were carried out at the U.S. detention center in Abu Ghraib, Iraq. The Donald Rumsfeld Pentagon, with the support of the White House, covered up those incidents. Pedophilia and the Bush family spans two generations. George H. W. Bush covered up a major prostitution scandal involving underage males in the late 1980s. The scandal involved the use of child prostitutes and congressional pages, some of whom were given midnight tours of the Bush White House by the late GOP lobbyist Craig Spence.

Comment on this SOTT Focus

---

Speech by the Mayor of Salt Lake City on the 4th anniversary of the Iraq War

Mayor Rocky Anderson
Offical Website of Salt Lake City
2007-03-19 18:12:00

President Bush is a war criminal. He has blatantly violated relevant treaties and constitutional provisions in leading the US to a so-called "pre-emptive" war against Iraq, without any justification in law or in fact. He must be held accountable, through impeachment and removal from office, or the many violated treaties and constitutional provisions are nothing more than paper and pretense.


Comment on this SOTT Focus

---
U.S. News
---
Flashback: Lobbyist in call-boy investigation found dead in Boston hotel room

Matthew Brelis
The Boston Globe
2007-03-27 14:07:00

November 12, 1989, Sunday, City Edition -- Craig J. Spence, the Washington lobbyist who last summer was at the center of a homosexual prostitution investigation and who took companions on surreptitious tours of the White House, committed suicide Friday in the Ritz-Carlton Hotel, police sources said.

Comment on this SOTT Focus

---

Flashback: Homosexual prostitution inquiry ensnares VIPs with Reagan, Bush

Pail M. Rodriguez and George Archibald
The Washington Times
2007-03-27 12:35:00

A homosexual prostitution ring is under investigation by federal and District authorities and includes among its clients key officials of the Reagan and Bush administrations, military officers, congressional aides and U.S. and foreign businessmen with close social ties to Washington's political elite, documents obtained by The Washington Times reveal.

Comment on this SOTT Focus

---

Gonzalez helped cover up Texas pedophile scandal

Jerome R. Corsi
WorldNet Daily
2007-03-27 11:46:00

Attorney General Alberto Gonzales and U.S. Attorney Johnny Sutton, both already under siege for other matters, are now being accused of failing to prosecute officers of the Texas Youth Commission after a Texas Ranger investigation documented that guards and administrators were sexually abusing the institution's teenage boy inmates.



Comment on this SOTT Focus

---

The Pentagon's Power to Jail Americans Indefinitely

Jacob G. Hornberger
LewRockwell.com
2007-03-27 11:07:00

The presiding judge in the José Padilla case has held that the Sixth Amendment's guarantee of a speedy trial does not protect American citizens from being indefinitely incarcerated by the Pentagon.

Padilla had filed a motion to dismiss the case on the ground that the federal government had denied him his right to a speedy trial. Padilla has been in custody since May 2002 and his trial, which is scheduled to begin in April, is not being held until some five years later.

From May 2002 until January 2006, Padilla was held in U.S. military custody as an "enemy combatant" in the "war on terror." In January 2006, the Pentagon chose to transfer custody of Padilla to the U.S. Justice Department, which had indicted Padilla on terrorism charges in U.S. District Court. (Ever since 9/11, U.S. officials have had the option of treating people suspected of terrorism either as "enemy combatants" or as federal-court defendants.)

Comment on this SOTT Focus

---

Nebraska Gov Wants Normal Cuba-US Ties


Prensa Latina
2007-03-26 10:59:00

The governor of Nebraska, Dave Heineman, spoke in favor of normal US-Cuba relations on Monday to facilitate mutually advantageous bilateral trade.

On this his third trip to Cuba, the US politician expressed satisfaction and optimism at the expected prompt signing of two trade agreements which he described as very significant with executives from the Cuban food exporter ALIMPORT.

Comment on this SOTT Focus

---

Father and children found dead; Mother missing


ABC
2007-03-27 09:28:00

Frederick police are searching for a motive in the deaths of four young children whose remains were found in the family's townhouse yesterday afternoon along with the hanged body of their father.


The children's mother was missing and police say they are concerned for her well-being.


The girls ages 9, 4 and 1 -- and a 3-year-old boy -- were found in beds beneath sheets and blankets that were pulled over their heads. Autopsies are set for today in Baltimore to determine what caused their deaths.


Comment on this SOTT Focus

---
UK & Euro-Asian News
---
Love Jesus or go to hell says the Pope in the Ratzinger Report

Tom Kington
The Guardian
2007-03-27 11:42:00

Fire and brimstone is part of the pontiff's push for a back-to-basics Catholicism


Comment on this SOTT Focus

---

Socialist Royal raises the tricolour to catch votes

Angelique Chrisafis
The Guardian
2007-03-27 10:03:00

The French tricolour, seldom dragged out of cupboards except during national football matches, yesterday took centre ground in the presidential race after Ségolène Royal declared that every family should own a flag and display it in their windows on national holidays.
Flag-flying, anthem-singing patriotism has dominated the campaign recently, with the Socialist Ms Royal raising eyebrows on the left by airing the national anthem, La Marseillaise, at rallies.

Ms Royal has joined the rightwing candidate Nicolas Sarkozy in a battle for France's soul and "identity", while opponents warn their patriotic tones are a populist attempt to lure voters away from the far-right National Front leader, Jean-Marie Le Pen, who shocked France when he came second in 2002.

Comment on this SOTT Focus

---

'Dump your children here' box to stop mothers killing their babies

Roger Boyes
The Times
2007-03-27 09:32:00

Desperate mothers are being urged to drop their unwanted babies through hatches at hospitals in an effort to halt a spate of infanticides that has shocked Germany.


At least 23 babies have been killed so far this year, many of them beaten to death or strangled by their mothers before being dumped on wasteland and in dustbins.


Police investigating the murders are at a loss to explain the sudden surge in such cases, which have involved mothers of all ages all over the country.


Now city councils have launched an advertising campaign to highlight the problem and to promote greater use of the Baby-Klappe hatches that allow women to drop off their babies to be found and cared for without having to give their names. Posters were being put up in cities and towns across Germany yesterday, urging women to make use of the Baby-Klappe, with the slogan "Before babies land in the rubbish bin . . ."


Comment on this SOTT Focus

---

Russian ministry urges strategic security, air defense agreements with U.S.


RIA Novosti
2007-03-27 09:15:00

Russia is seeking to secure agreements with the United States on controversial issues of strategic security, including plans to deploy air defense missiles in Central Europe, the Russian Foreign Ministry said Tuesday.


Russia, which has long been anxious about the opening of NATO bases in former Communist-bloc countries and ex-Soviet republics, strongly criticized recent U.S. plans to deploy an anti-ballistic missile system in Central Europe as a national security threat and a destabilizing factor for Europe.


"The appearance of a U.S. missile defense base in Europe would represent a reconfiguration of America's military presence in Europe and the formation of a strategic component that could negatively affect Russia's nuclear deterrent potential," the ministry said in its foreign policy overview, posted on its Web site.


Comment on this SOTT Focus

---

British soldiers 'go Awol because Army ignores mental health problems'

Ian Herbert
The Independent
2007-03-26 19:54:00

Thousands of British soldiers have gone absent without leave since 2003 because the Army is unwilling to accept the gravity of mental problems caused by their tours in Iraq.



Comment on this SOTT Focus

---
Around the World
---
Cuba for UN Five Rights Probe


Prensa Latina
2007-03-27 11:01:00

Geneva - Cuba requested on Tuesday that the UN Human Rights Council probe injustices committed against five Cuban anti-terrorist fighters imprisoned in US for gathering information to neutralize terrorist activities against the island.



Comment on this SOTT Focus

---

The Times Comes Undone Over Venezuela

Oil Wars Blog
VenezuelAnalysis.com
2007-03-27 10:34:00

Today the New York Times published an editorial critiqueing the economic policies of the Venezuela government and pointing out supposed flaws in them. It's worth taking a look:


President Hugo Chávez of Venezuela had an especially good time baiting President Bush during their recent competing tours of Latin America. But demagoguery and showmanship will do nothing to solve Venezuela's 20 percent inflation rate - now the highest in Latin America - and growing food shortages that are punishing the poor whose interests Mr. Chávez so loudly declaims.


Funny how they leave out that Venezuela also has the fastest growing economy in the Western Hemisphere, that real income is WAY up, and that food consumption was up 16% last year. I guess they were pressed for space and couldn't fit those little factoids into their editorial.

Comment on this SOTT Focus

---

Mexican Boy Accused of Killing Toddler

NATALIA PARRA
Associated Press Writer
2007-03-26 22:49:00

ACAPULCO, Mexico - A 14-year-old boy was detained after allegedly killing a 4-year-old girl because her father made fun of his acne, Mexican prosecutors said Monday.



Comment on this SOTT Focus

---

Bombing may be start of anti-Mugabe backlash


The Independent
2007-03-26 23:14:00

A violent backlash against the government of Robert Mugabe may have begun over the weekend after reports that a passenger train leaving Zimbabwe's capital, Harare, was petrol-bombed.

The main opposition Movement for Democratic Change (MDC) has denied any involvement in the attack late on Friday night, which police claim left five people injured in a stampede as passengers fled the blast.

Comment on this SOTT Focus

---
Big Brother
---
Eager to comply: Michigan schools rush to finger-print ALL employees

Shawn D. Lewis
Detroit News
2007-03-27 17:31:00

Schools across Michigan are in varying stages of complying with a state law to fingerprint all employees -- even if they've been fingerprinted in the past -- by the July 1, 2008, deadline.

The law, which went into effect in January 2006, is part of an intensified push to ensure student safety. It includes all regular and contract employees -- not just teachers -- at public and nonpublic schools. "Teachers have had to be fingerprinted since about 1995, but the law was expanded to describe who must be fingerprinted," said Frank Ciloski of the Michigan Department of Education.

Comment on this SOTT Focus

---

Ordinary Customers Flagged as Terrorists

Ellen Nakashima
Washington Post
2007-03-27 16:43:00

Private businesses such as rental and mortgage companies and car dealers are checking the names of customers against a list of suspected terrorists and drug traffickers made publicly available by the Treasury Department, sometimes denying services to ordinary people whose names are similar to those on the list.

The Office of Foreign Asset Control's list of "specially designated nationals" has long been used by banks and other financial institutions to block financial transactions of drug dealers and other criminals. But an executive order issued by President Bush after the Sept. 11, 2001, attacks has expanded the list and its consequences in unforeseen ways. Businesses have used it to screen applicants for home and car loans, apartments and even exercise equipment, according to interviews and a report by the Lawyers' Committee for Civil Rights of the San Francisco Bay Area to be issued today.

Comment on this SOTT Focus

---

Terror Database Has Quadrupled In Four Years

Karen DeYoung
Washington Post
2007-03-27 16:38:00

Each day, thousands of pieces of intelligence information from around the world -- field reports, captured documents, news from foreign allies and sometimes idle gossip -- arrive in a computer-filled office in McLean, where analysts feed them into the nation's central list of terrorists and terrorism suspects.

Comment on this SOTT Focus

---

City Police Spied Broadly Before G.O.P. Convention

Jim Dwyer
NYTimes
2007-03-25 16:28:00

For at least a year before the 2004 Republican National Convention, teams of undercover New York City police officers traveled to cities across the country, Canada and Europe to conduct covert observations of people who planned to protest at the convention, according to police records and interviews.

From Albuquerque to Montreal, San Francisco to Miami, undercover New York police officers attended meetings of political groups, posing as sympathizers or fellow activists, the records show.



Comment on this SOTT Focus

---

Why don't we talk about hell any more, asks the Pope

Tom Kington
The Guardian
2007-03-27 10:05:00

For centuries it has been one of the Catholic Church's favourite topics. But the Pope has given a fresh reminder to his flock that Hell is hell and bemoaned the fact that it rarely gets talked about these days.

The 79-year old pontiff used a Mass in the gritty Fidene suburb of Rome to put damnation back on the agenda. "Jesus came to tell us everyone is wanted in paradise, and that hell, about which little gets said today, exists and is eternal for those who shut their hearts to his love," Pope Benedict warned the congregation on Sunday.

Comment on this SOTT Focus

---
Axis of Evil
---
New sexual harassment complaint filed against Katsav

Aviram Zino
Ynet News
2007-03-27 16:48:00



©Haim Zach



A new sexual harassment complaint has been filed against suspended president Moshe Katsav Monday, by one of the complainants in the affair who is already known to the police.

Katsav's associates told Ynet that in light of the new complaint they are convinced that the evidence material held by the State Prosecution will eventually lead to a dismissal of the case.

Comment on this SOTT Focus

---

Crimes and Cover Ups are Not "Missteps"

The Tillman Family
Counterpunch
2007-03-27 13:29:00

Statement on the Pentagon Briefing on Investigations of Pat Tillman's Death By Friendly Fire

The briefing we just received was shamefully unacceptable.

Our family is therefore compelled to continue our pursue the full truth about the circumstances of Pat Tillman's death and the so-called "missteps" and "deficiencies" of Pat's unit, the Army, the Department of Defense, and this administration.



Comment on this SOTT Focus

---

Senior British diplomat strip-searched at Olmert's Office

Itamar Eichner
Ynet News
2007-03-27 11:39:00

Foreign Ministry issues formal apology to UK's deputy consul-general to Israel following upsetting incident during visit to Olmert's office in Jerusalem

Comment on this SOTT Focus

---

Cheney: Iraq pullout would hurt Israel


JTA
2007-03-27 11:36:00

A U.S. military withdrawal from Iraq would be damaging to Israel, Dick Cheney said.

Comment on this SOTT Focus

---

U.S. Navy shows force in Persian Gulf

Jim Krane
Associated Press
2007-03-27 10:37:00

DUBAI, United Arab Emirates - The U.S. Navy on Tuesday began its largest demonstration of force in the Persian Gulf since the 2003 invasion of Iraq, led by a pair of aircraft carriers and backed by warplanes flying simulated attack maneuvers off the coast of Iran.

Comment on this SOTT Focus

---

TV Evangelist John Hagee Wants War With Iran, and He Wants It Now!

Bill Barnwell
Lewrockwell.com
2007-03-27 10:25:00

If anyone still thinks that the radical end-times "prophecy" movement is not a threat to peace and stability, think again. At the popular level, in terms of the TV preachers and the hot-selling prophecy books, the dispensational pre-trib stuff still reigns supreme. Most conservative-leaning Evangelical churches in America today are heavily influenced by popular dispensational theology to some extent. Even churches and pastors that don't teach pretribulationalism still are influenced by dispensationalism to varying degrees.

Comment on this SOTT Focus

---
Middle East Madness
---
Operation Bite: April 6 sneak attack by US forces against Iran planned, Russian

Webster G. Tarpley
Online Journal
2007-03-27 17:08:00

WASHINGTON DC, -- The long awaited US military attack on Iran is now on track for the first week of April, specifically for 4 am on April 6, the Good Friday opening of Easter weekend, writes the well-known Russian journalist Andrei Uglanov in the Moscow weekly "Argumenty Nedeli." Uglanov cites Russian military experts close to the Russian General Staff for his account.


Comment on this SOTT Focus

---

Russian intelligence sees U.S. military buildup on Iran border


RIA Novosti
2007-03-27 17:06:00

MOSCOW - Russian military intelligence services are reporting a flurry of activity by U.S. Armed Forces near Iran's borders, a high-ranking security source said Tuesday.

Comment on this SOTT Focus

---

Flood of sewage in Gaza Strip village kills at least three people


Haaretz
2007-03-27 08:34:00

Palestinian medical officials said at least three people were killed Tuesday when the wall of a large cesspool collapsed, flooding a northern Gaza village with mud and sewage.


Palestinian Interior Minister Hani al-Qawasmi, who rushed to the village to survey the damage, came under attack from angry gunmen who fired shots over his head, local witnesses said. Qawasmi was whisked to safety in a police car.


According to rescue workers, raw sewage erupted from ground-level treatment pools, and swept through the village, knocking down many homes.


Comment on this SOTT Focus

---

Revolutionary Guards issue warning


Taipei Times
2007-03-26 23:20:00

Iran's elite Revolutionary Guards warned the US against attacking the Islamic Republic, a news agency reported yesterday, two days after the UN imposed new sanctions on Iran.



Comment on this SOTT Focus

---

Lancet Iraqi deaths survey 'was robust'

Owen Bennett-Jones
BBC
2007-03-26 16:53:00

The British government was advised against publicly criticising a report estimating that 655,000 Iraqis had died due to the war, the BBC has learnt.

Iraqi Health Ministry figures put the toll at less than 10% of the total in the survey, published in the Lancet.

But the Ministry of Defence's chief scientific adviser said the survey's methods were "close to best practice" and the study design was "robust".

Another expert agreed the method was "tried and tested".

Comment on this SOTT Focus

---
The Loan Gunmen
---
Foreclosure filings jumped 79 percent last month in California

Eve Mitchell
Inside Bay Area
2007-03-27 11:38:00

Foreclosure filings jumped 79 percent last month in California, with some of the highest rates in local counties, according to a report released Monday by RealtyTrac.

Solano, San Joaquin and Contra Costa counties, where many first-time home buyers enter the housing market, were among 10 California counties with the highest levels of foreclosure activity in February. Subprime loans were a factor in the higher foreclosure rates, observers say. Many of these loans, which are typically made to borrowers with low credit scores and low incomes, are resetting to much higher monthly payments after a two-year introductory rate.



Comment on this SOTT Focus

---

Consumer confidence drops in March

Anne D'Innocenzio
Associated Press
2007-03-27 10:43:00

NEW YORK - Consumer confidence dropped more than expected in March, sending the widely watched index to its lowest level since November, as shoppers became anxious about a run-up in gasoline prices and stock market turbulence.

Comment on this SOTT Focus

---

New home sales fall; some see Fed rate cuts

Patrick Rucker
Reuters
2007-03-26 14:47:00

WASHINGTON - Sales of new U.S. homes unexpectedly fell in February, hitting their lowest level in nearly seven years, according to a report on Monday that raised concerns the troubled housing sector had not yet hit bottom.



Comment on this SOTT Focus

---
The Living Planet
---
St. Helens may be tapping lava reservoir


CBC News
2007-03-27 10:01:00

Mount St. Helens may be following the example of Kilauea in Hawaii with magma being replaced from a reservoir beneath the volcano as fast as it emerges as lava at the surface, scientists say.

While the two volcanoes are different in many respects, St. Helens appears to have become an "open system" as its dome building eruption that began in the fall of 2004 continues at a pace that has been unchanged for the past year, said Daniel Dzurisin, a geologist at the U.S. Geological Survey's Cascades Volcano Observatory.

Comment on this SOTT Focus

---

Climate change will increase extinction risk, study finds


CBC News
2007-03-27 09:52:00

Unique climates and the species that inhabit them may disappear from the Earth entirely due to global warming, computer models suggest.

Changes in regions such as the Peruvian Andes, portions of the Himalayas and southern Australia could have a profound impact on indigenous plants and animals, said John W. Williams, assistant professor of geography at the University of Wisconsin, Madison.

The findings are being published in this week's online edition of the Proceedings of the National Academy of Sciences.

Comment on this SOTT Focus

---

Mystery solved? Algae bloom behind Florida animal deaths


Science Daily
2007-03-27 09:46:00

A team of nearly 50 researchers has determined that an algae bloom known as red tide was responsible for the earlier deaths of animals off the Florida coast.


The research team found that the mysterious deaths of scores of turtles, bottlenose dolphins and manatees back in 2005 off the southwest coast of Florida was likely caused a neurotoxin that was emitted from the red tide, The Washington Post said.


The Working Group on Marine Mammal Unusual Mortality Events study determined that brevetoxin was the likely culprit in the deaths after examining 130 stranded dolphins.


Comment on this SOTT Focus

---

Greenland's Mysterious Winds Tied to Global Climate

Andrea Thompson
Livescience
2007-03-27 09:42:00

Greenland is not known for hurricanes, but the frigid land mass does host some of the strongest - and most mysterious - winds on the planet. Now scientists say the bizarre winds could be linked to weather and climate phenomena far from the icy realm.


After two weeks of flying head-on into hurricane-force winds that whipped recently around the southern tip of Greenland, a group of scientists has a better idea of just how these winds relate to broader weather patterns, global ocean circulation and climate.


Weather experts have only really known about these so-called tip jets for less than a decade, and most of what they knew was from satellite data. The team of scientists, as part of the International Polar Year effort, recently sought to go airborne for a close-up look at the roaring winds.


Comment on this SOTT Focus

---
Health & Wellness
---
Newly Released Canadian Data Links Vaccines with Pervasive Developmental Disorder


PRNewswire-USNewswire
2007-03-27 11:25:00

National Autism Association calls 2006 Pediatrics study fatally flawed

Comment on this SOTT Focus

---

Women of All Sizes Feel Badly about their Bodies after Seeing Models

Jennifer Faddis
News Bureau
2007-03-27 09:53:00

The rail-thin blonde bombshell on the cover of a magazine makes all women feel badly about their own bodies despite the size, shape, height or age of the viewers. A new University of Missouri-Columbia study found that all women were equally and negatively affected after viewing pictures of models in magazine ads for just three minutes.


"Surprisingly, we found that weight was not a factor. Viewing these pictures was just bad for everyone," said Laurie Mintz, associate professor of education, school and counseling psychology in the MU College of Education. "It had been thought that women who are heavier feel worse than a thinner woman after viewing pictures of the thin ideal in the mass media. The study results do not support that theory."


The study measured how 81 women felt about themselves, from their body weight to their hair, and then exposed some of them to neutral images, while others viewed models in magazine ads for one to three minutes. The women were evaluated after seeing the images, and in all cases, the women who viewed the models reported a drop in their level of satisfaction with their own bodies.


Comment on this SOTT Focus

---

Study shows many mental health needs go unmet

Toni Baker
MCG
2007-03-27 09:50:00

Psychiatrists' first large-scale assessment of the general population shows nearly 30 percent need mental health care and about one-third of them get it.


The study focused on Baltimore, where a team of psychiatrists interviewed 816 people between 1993 and 1999.


They found the greatest need was treatment of alcohol dependence, nearly 14 percent, and major depression, nearly 11 percent.


"There are a lot of people who need psychiatric care who aren't getting any," says Dr. Erick Messias, psychiatrist at the Medical College of Georgia and lead author on the study in the March issue of Psychiatric Services. "There is a constellation of factors keeping people away from that care. This translates into people suffering for years, when there is a solution."


Comment on this SOTT Focus

---

The shady past of wolves in sheep's cloning

Mark Henderson
The Times
2007-03-27 08:52:00

The world's first cloned wolves have been created in South Korea, using the same technique that enabled British scientists to create Dolly the sheep, the first cloned mammal.


The wolves are the work of a team once led by Woo Suk Hwang, the disgraced South Korean scientist who faked human stem-cell research. Although the two female wolves were born in October 2005, veterinary scientists at Seoul National University announced their achievement only yesterday after independent DNA tests finally verified their claims.


Professor Byung Chun Lee, who led the group, was a close colleague of Professor Hwang, who falsely claimed to have cloned human embryos and derived stem cells. Professor Lee was disciplined by his university and is still facing fraud charges over the affair. Professor Hwang was sacked, and has been accused of fraud, embezzlement and breaches of bioethics laws. The wolf cloning project was started before Professor Hwang's faked work came to light, and he is still named as an author on a paper that will report the success in Cloning and Stem Cells.


Comment on this SOTT Focus

---
Science & Technology
---
Cassini Images Bizarre Hexagon on Saturn


Red Orbit
2007-03-27 11:15:00

Pasadena, Calif. -- An odd, six-sided, honeycomb-shaped feature circling the entire north pole of Saturn has captured the interest of scientists with NASA's Cassini mission.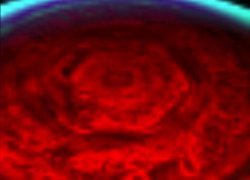 ©NASA



NASA's Voyager 1 and 2 spacecraft imaged the feature over two decades ago. The fact that it has appeared in Cassini images indicates that it is a long-lived feature. A second hexagon, significantly darker than the brighter historical feature, is also visible in the Cassini pictures. The spacecraft's visual and infrared mapping spectrometer is the first instrument to capture the entire hexagon feature in one image.

Comment on this SOTT Focus

---

Green Comet Lovejoy Enters Solar System From Below


Technovelgy.com
2007-03-27 15:07:00

Comet Lovejoy, discovered just last week by Terry Lovejoy of Thornlands, Australia, is on its way into the solar system. The existence of this lovely green comet was confirmed by John Drummond of Gisborne, New Zealand.


Comment on this SOTT Focus

---

Nearly one third of Americans see little point to the Web


Reuters
2007-03-26 08:20:00

A little under one-third of U.S. households have no Internet access and do not plan to get it, with most of the holdouts seeing little use for it in their lives, according to a survey released on Friday.

Comment on this SOTT Focus

---

Llama dung mites track Inca fall

Christine McGourty
BBC
2007-03-26 22:54:00

Scientists believe they have found a new way to track the rise and fall of some ancient civilisations - by studying fossilised mites that thrive in the dung of their livestock.

A team from America, France and Britain have been studying mites from the soil in the Andes in Peru and say the tiny creatures can provide clues to changing patterns of trade and of disease epidemics through history.

Comment on this SOTT Focus

---
Our Haunted Planet
---
A mysterious aerial device falls in Somalia.

Mohamed Amiin
Shabelle.net
2007-03-27 14:57:00

Mogadishu -- ( Sh.M.Network) A mysterious device looking like a satellite or UFO has landed and spotted near buulo burde town in south Somalia.

Comment on this SOTT Focus

---
Don't Panic! Lighten Up!
---
The fires of Hell are real and eternal, Pope warns


The Times
2007-03-27 09:01:00

Hell is a place where sinners really do burn in an everlasting fire, and not just a religious symbol designed to galvanise the faithful, the Pope has said.


Addressing a parish gathering in a northern suburb of Rome, Benedict XVI said that in the modern world many people, including some believers, had forgotten that if they failed to "admit blame and promise to sin no more", they risked "eternal damnation - the Inferno".


Hell "really exists and is eternal, even if nobody talks about it much any more", he said.


The Pope, who as Cardinal Joseph Ratzinger was head of Catholic doctrine, noted that "forgiveness of sins" for those who repent was a cornerstone of Christian belief. He recalled that Jesus had forgiven the "woman taken in adultery" and prevented her from being stoned to death, observing: "He that is without sin among you, let him first cast a stone at her."


Comment on this SOTT Focus

---

Stay-away fathers shamed by pizza


BBC
2007-03-27 08:57:00

Child support authorities in the US are hoping to track down stay-away fathers who refuse to pay child maintenance by posting their details on pizza boxes.


Pizza restaurants in one Ohio county have begun plastering their delivery boxes with posters shaming the 10 "most wanted" absentee fathers.


Three pizzerias have so far signed up to the scheme, which has successfully identified one reluctant debtor.


US child support agencies are owed more than $100bn (£51bn) in back payments.


Comment on this SOTT Focus

---

Vietnam man sleepless for 27 years, but still healthy


Thanh Nien Daily
2007-03-27 08:45:00

Another extreme case of insomnia has come to light in Vietnam. This time it is a 49-year-old man who has not slept in 27 years but remains healthy.


Nguyen Van Kha, a tiller, chicken farmer, and carpenter, tells Thanh Nien he has never slept since 1979 when he was a soldier in an artillery division.


One day, closing his eyes had begun to cause a burning sensation. But he did not dare report to his seniors fearing discharge


Comment on this SOTT Focus

---

NY Bus Converted Into Oven for Matzos

JIM FITZGERALD
Associated Press Writer
2007-03-26 23:01:00

SPRING VALLEY, N.Y. - The first hint that something was amiss came in the middle of the night when the neighbor called to report a smell of smoke. Police investigated and found the blaze, but it wasn't your typical fire.



Comment on this SOTT Focus

---

Latte-a-day scandal: Mormons object to angelic java T-shirt


The Associated Press
2007-03-23 21:15:00

TAYLORSVILLE, Utah - For a coffee shop, T-shirts of a Mormon angel with java flowing into his trumpet are selling well. But they don't have the blessing of religious leaders.

The shirts have upset the Church of Jesus Christ of Latter-day Saints. Not only is Moroni a revered figure - Mormons believe he appeared to church founder Joseph Smith - but LDS members are discouraged from drinking coffee.

Comment on this SOTT Focus

---
---

Remember, we need your help to collect information on what is going on in your part of the world!
Send your article suggestions to: sott(at)signs-of-the-times.org

---
Click here to return to the Signs of the Times Archive
Click here for today's Signs Page