---
Sections on today's Signs Page:
---
SOTT Focus
---
Another "Drunken Liar" On The Horizon?

Joe Quinn
Signs of the Times
2007-03-08 14:56:00

'Turned' double-agents are an unfortunate breed. Caught at a "vulnerable time" in their lives by the enemy, the ones with a conscience live out their days attempting to justify their disloyalty to others and themselves. The conscienceless ones probably don't give it a second thought.


Comment on this SOTT Focus

---
Best of the Web
---
George Bush's Samson Option

Stephen Lendman
sjlendman.blogspot.com
2007-03-08 09:14:00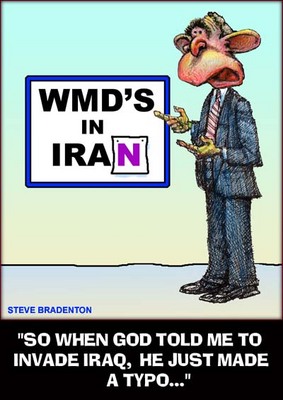 ©Steve Bradenton



The Samson Option is terminology used to explain Israel's intention to use its nuclear arsenal as an ultimate defense strategy if its leaders feel threatened enough to think they have no alternative. It comes from the biblical Samson said to have used his great strength to bring down the pillars of a Philistine temple, downing its roof and killing himself and thousands of Philistine tormentors. It's a strategy saying if you try killing me, we'll all die together, or put another way, we'll all go together when we go. Richard Wagner had his apocalyptic version in the last of his four operas of Der Ring des Nibelungen - Gotterdammerung, or Twilight of the Gods based on Norse mythology referring to a prophesied war of the Gods resulting in the end of the world.

Comment on this SOTT Focus

---

UN's warning about Gaza: 80% of Palestinians are starving - Israel is Exterminating the Palestinians

Umberto De Giovannangeli
l'Unità
2007-03-08 06:22:00



It's not a warning cry. It's much more. It's an X-ray of a situation that is by now far beyond the humanitarian crisis. It's a figure-summarized account about over 800 thousand human beings, women, children, men whose daily survival and sustenance are today totally dependent on international aid. This is what is reported by the last account about the Gaza Strip that has been conceived by the UN's World Food Program and that "l'Unità" has been able to preview.


Comment on this SOTT Focus

---

Morons and Magic: A Reply to George Monbiot

David Ray Griffin
Information Clearing House
2007-03-07 19:18:00

In "Bayoneting a Scarecrow The 9/11 conspiracy theories are a coward's cult." (Guardian, February 20), George Monbiot accuses members of the 9/11 truth movement of being "morons" and "idiots" who believe in "magic." Having in his previous attack---"A 9/11 conspiracy virus is sweeping the world," Guardian, February 6---called me this movement's "high priest," he now describes my 9/11 writing as a "concatenation of ill-attested nonsense."


Comment on this SOTT Focus

---
U.S. News
---
Guantanamo authorities punish Al-Jazeera cameraman inmate for going on hunger strike


Reporters Without Borders
2007-03-08 13:34:00

Reporters Without Borders today condemned the mistreatment of Sudanese cameraman Sami Al-Haj of the pan-Arab TV station Al-Jazeera by the US authorities at the Guantanamo Bay detention centre after he began a hunger strike on 7 January on completing his fifth year in US custody without trial.

"Al-Haj has been held by the Americans for five years without being charged, in disgraceful conditions and in violation of all international conventions on the treatment of prisoners," Reporters Without Borders said. "Legitimately but in vain, he tried to assert his rights to the military authorities. While we could not encourage him to pursue a hunger strike, we strongly condemn the fact that he was fed by force."

Comment on this SOTT Focus

---

Juror Explains Libby Verdict: They Felt He Was 'Fall Guy'


Editor and Publisher
2007-03-08 12:35:00

NEW YORK A spokesman for the jury that convicted Lewis "Scooter" Libby of four counts of perjury and obstruction of justice today in a federal courtroom told reporters immediately afterward that many felt sympathy for Libby and believed he was only the "fall guy."

Denis Collins said that "a number of times" they asked themselves, "what is HE doing here? Where is Rove and all these other guys. ... I'm not saying we didn't think Mr. Libby was guilty of the things we found him guilty of. It seemed like he was, as Mr. Wells [his lawyer] put it, he was the fall guy."

Comment on this SOTT Focus

---

How the FBI framed a Muslim charity


Socialist Worker Online
2007-03-08 12:33:00

Yet more evidence of the government's persecution of Arabs and Muslims since September 11 has come to light.

More than five years ago, the Bush administration shut down the Dallas-based Holy Land Foundation for Relief and Development, the largest Muslim charity in the U.S. The Feds labeled Holy Land a "specially designated global terrorist" and charged seven former foundation officials, including six U.S. citizens, with funneling money to overseas charities controlled by the Palestinian group Hamas, which the U.S. also has designated a terrorist organization.

Comment on this SOTT Focus

---

9 Killed in Bronx House Fire

JENNIFER PELTZ
Associated Press Writer
2007-03-08 09:54:00

NEW YORK - Eight children and an adult died and several others were injured in a house fire that authorities are calling one of New York's deadliest blazes in recent memory.



Comment on this SOTT Focus

---

Bill Gates Voices Concerns About U.S. Education


The Associated Press
2007-03-08 04:27:00

WASHINGTON - Bill Gates, the chairman of Microsoft, told Congress on Wednesday that overhauls of the nation's schools and immigration laws are urgently needed to keep jobs from going overseas.

"The U.S. cannot maintain its economic leadership unless our work force consists of people who have the knowledge and skills needed to drive innovation," Mr. Gates told the Senate committee that helps oversee labor and education.

Comment on this SOTT Focus

---

No Calm After Libby Verdict, With To and Fro on a Pardon

SCOTT SHANE
The New York Times
2007-03-07 23:03:00

WASHINGTON - If some people imagined a verdict in the criminal trial of I. Lewis Libby Jr. would calm the political passions surrounding his fate, they may have forgotten two words with a combustible history: presidential pardon.



Comment on this SOTT Focus

---
UK & Euro-Asian News
---
Restraint, provocation, racism and the usual suspects


Lenin's Tomb
2007-03-08 12:17:00

Should the beating of a nineteen year old woman be compared to the beating of Rodney King? Do the police have just cause in punching her five times and booting her in the name of restraint? Was her 'provocation' sufficient to license such a beating? Why are the 'usual suspects' so mean about the police? Merely some of the inane questions floating around the blogosphere and the media, including the nadir of daytime inanity, Channel Five's The Wright Stuff.

Comment on this SOTT Focus

---

Four men, five punches and a boot: A 19-year-old woman is arrested


The Guardian
2007-03-08 12:05:00



· Guardian obtains footage of Sheffield police incident
· PC who dealt blows says he acted in self-defence

According to the CCTV camera that recorded the incident, the first blow was thrown at 02.18.58. Seconds later, as she was pinned down by two police officers and two nightclub staff, the young woman was hit on five further occasions. A foot then appears to be placed on her body.

The 19-year-old seems limp, and may even have been unconscious. As the officers struggle to pick her up and drag her to a waiting police van, the teenager's trousers fall round her ankles.

Comment on this SOTT Focus

---

Norway sued by children of Nazis

Steve Rosenberg
BBC News
2007-03-08 09:47:00

A group of Norwegians who were fathered by German soldiers in World War II are suing the Norwegian authorities at the European Court of Human Rights.



Comment on this SOTT Focus

---

British regime fanatics so loyal they will sacrifice themselves for the cause


Daily Mail
2007-03-06 08:28:00

'An aide so loyal [deluded] she will take the fall'

Ruth Turner may be willing to sacrifice her career to save the Prime Minister's reputation and that of her bosses [Lord Levy, Lord Goldsmith, etc] in Downing Street, a close friend said today.

The friend, who refused to be named, said that Ms Turner, 36, was so 'fiercely loyal' he feared she would be prepared to take the blame in the cash for peerages investigation.

Comment on this SOTT Focus

---

British regime top-dogs struggle to cover their own backs as police investigation digs deeper


Daily Mail
2007-03-07 08:27:00

Fear and loathing inside number 10

Key figures in Tony Blair's inner circle were at war last night as the cash for peerages scandal deepened.

In a day of drama, Labour fundraiser Lord Levy was sensationally accused of 'bullying' one of the Prime Minister's top aides.

It emerged that Mr Blair's 'gatekeeper' Ruth Turner was so worried after a meeting last summer that she took the extraordinary step of committing her fears to a document for her solicitor that ended up in police hands.

Comment on this SOTT Focus

---

Blair's fund-raiser forced staff to lie to police with bullying and intimidation


Daily Mail
2007-03-07 08:26:00

Labour fundraiser Lord Levy was accused last night of trying to 'bully' Tony Blair's top aide into changing her story in the cash for peerages case. [Lord Levy, whose nickname is "Lord Cashpoint", is one of the most powerful members of the wealthy Jewish Kabal pulling strings behind the scenes at the heart of the British regime.]

His meeting with the Prime Minister's 'gatekeeper', Ruth Turner, last summer left her in tears and triggered a police investigation into a possible cover-up.

Comment on this SOTT Focus

---
Around the World
---
Eight Australian engineers feared dead after plane crash


Herald Tribune/Associated Press
2007-03-08 04:01:00

A private plane carrying eight Australian engineers to a mine crashed on Thursday, police said, and all on board were feared dead.


Police said the Australian-owned jet crashed in a town called Dowa, some 40 kilometers (25 miles) northwest of the capital, Lilongwe.


"There are no signs of survivors," said police spokesman Willy Mwaluka.


Comment on this SOTT Focus

---
Big Brother
---
Pentagon report sees spy methods for small targets


Reuters
2007-03-08 12:38:00

Sensing devices smaller than a shirt button. Databases that could track car bombers to their sources. Constant surveillance of tens of thousands of kilometers to pick out moving targets as small as a man.

Welcome to the U.S. military tool kit of the 21st century envisioned by the Pentagon's top outside science advisors.

In the first volume of a sweeping look at futuristic technologies released on Wednesday, the Defense Science Board called for new investment priorities

to meet post-September 11 security challenges.



Comment on this SOTT Focus

---

The Last Days of Internet Radio?

Olga Kharif
Business Week
2007-03-08 08:59:00

Kurt Hanson runs a Chicago-based online radio station that streams more than 300 channels of classical, jazz, oldies, and other music genres aimed at adults. The station, AccuRadio, lures more than 1 million visitors a month - not bad for a startup that's only been around since 2002. If a Mar. 5 decision by the Copyright Royalty Board (CRB) takes effect, AccuRadio may not be around much longer.

Comment on this SOTT Focus

---

U.S. Indicts 5 Men Tied to Islamic Charity


Reuters
2007-03-08 08:57:00

A federal grand jury has indicted an Islamic charity and five of its officers and associates on charges of illegally transferring money to Iraq before the overthrow of Saddam Hussein.

The 33-count indictment, unsealed Wednesday, accuses the defendants of a variety of crimes related to the transfers, including the theft of United States government grant money.

Comment on this SOTT Focus

---

Former Sailor Accused of Providing Data to Terrorist Web Site

Josh White
Washington Post
2007-03-08 08:39:00

A former sailor was arrested yesterday in Phoenix on federal charges of providing material support for a conspiracy to kill U.S. nationals amid allegations that he sent classified information about a U.S. Navy battle group's movements in the Middle East to a terrorist Web site in early 2001.

Comment on this SOTT Focus

---

Satellite Wars: Government Should Protect Commercial Sats

Jefferson Morris
Aviation Week
2007-03-08 04:26:00

Commercial satellite operators say they're willing to pay for anti-jamming and other protective systems on their spacecraft to assuage the security concerns of government users, but only if the government will restructure its procurements to encourage such investments.


"We're willing to do that if they're willing to develop a better contractual relationship with us, meaning longer-term leasing, and help us make the business case for putting these additional protections onboard," said David Cavossa, executive director of the Satellite Industry Association (SIA), during a March 2 event in Washington sponsored by the Marshall Institute.


The government procurement system still is focused on the lowest-priced bid, said Richard DalBello, vice president of government relations for Intelsat. Intelsat is the largest satellite operator in the world, with a fleet of 51 spacecraft.


Comment on this SOTT Focus

---

Special Branch to badge up after campus spying claims

Kevin Schofield
The Scotsman
2007-03-07 18:05:00

Special Branch officers last night said they would wear badges identifying themselves if they visit a university campus in future, after they were accused of "spying" on students.

Craig Murray, the former diplomat who last month succeeded TV personality Lorraine Kelly as rector of Dundee University, said he had been "appalled" to learn that members of Special Branch had attended the university's student freshers' fair last year.

Comment on this SOTT Focus

---
Axis of Evil
---
Toys for psychos! Zionist hunter-killer robot unveiled

Reuters
Yahoo! News Canada
2007-03-08 05:31:00

JERUSALEM - An Israeli defense firm on Thursday unveiled a portable robot billed as being capable of entering most combat zones alone and engaging enemies with an onboard armory that includes a machine-pistol and grenades.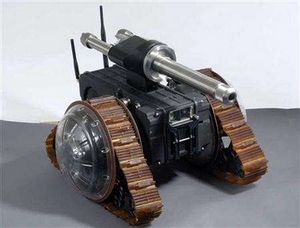 ©REUTERS/Elbit Systems Ltd/Handout
VIPeR, a new portable hunter-killer robot from Israel, is seen in this undated photo released by manufacturer Elbit Systems Ltd.
Comment on this SOTT Focus
---

Jews learn 'Alice in Wonderland' history of Israel

Yasmine Ryan
The Daily Star
2007-03-08 12:27:00

BEIRUT: Jewish-American fourth and fifth graders reading from a popular textbook about Israel are treated to an "Alice in Wonderland" version of history, Marcy Newman argued in a lecture at the American University in Beirut on Tuesday.

Reading Chaya Burstein's "Our Land of Israel" - used in 40-45 percent of Jewish schools in the United States - creates "a sense of Alice down the rabbit hole, where everything is turned upside down," said the visiting assistant professor at the Center for American Studies and Research (CASAR).

Among other interpretations, the 1948 Arab-Israeli war is presented as a defensive campaign and there is no sign of the Occupied Palestinian Territories or Palestinian towns on a map of "Israel."

Comment on this SOTT Focus

---

No military solution enough to end violence in Iraq - US commander


Deutsche Presse-Agentur
2007-03-08 08:31:00

Baghdad - A US commander in Iraq said Thursday that military operations against sectarian violence in Iraq were not enough.

'Military action is necessary to help improve security, but it is not sufficient,' General David Petraeus said in his first press conference after assuming his position.

He said political progress would require talking and reconciling with 'some of those who have felt the new Iraq did not have a place for them.'

Comment on this SOTT Focus

---

Soviet-era compound in northern Poland was site of secret CIA interrogation, detentions

Larisa Alexandrovna and David Dastych
RawStory
2007-03-08 05:33:00

US, Britain asked Poland to join clandestine program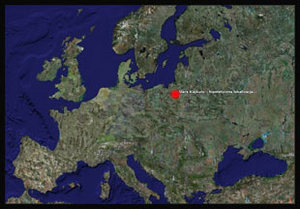 ©RawStory
Site of CIA Compound
Comment on this SOTT Focus
---

US general defiant on Iraq drive


BBC News
2007-03-08 04:43:00

The new US commander in Iraq has said the Baghdad security crackdown has had some "tough days" but he was confident sectarian strife could be reduced.



Comment on this SOTT Focus

---
Middle East Madness
---
Chaos at Rafah border crossing, one man crushed to death


IMEMC & Agencies
2007-03-08 11:54:00

On Thursday the Rafah crossing on the Gaza-Egypt border was re-opened after a day's closure. As hoards of Palestinian civilians accumulated, panic erupted amidst Israeli troops' attempt to achieve calm by firing gunshots in the air.

It is estimated that 5000 civilians desperate to cross the rarely open border crossing had gathered in the area, resulting in a crush of bodies. Chaos broke out, causing the death of one elderly man, named as Ismail Qizaat by Gaza sources. Four people suffered injuries.


Comment on this SOTT Focus

---

No military solution to Iraq, warns new US commander


Times Online
2007-03-08 09:59:00

The new US commander in Iraq has admitted that insurgents have intensified their attacks during the security crackdown in Baghdad, as he warned that there was no military solution to the nation's bloody conflict.



Comment on this SOTT Focus

---

IAEA board approves technical aid cuts to Iran


Deutsche Presse-Agentur
2007-03-08 08:36:00

Vienna - On the last day of its regular board meeting the International Atomic Energy Agency on Thursday formally approved far-reaching cuts in its technical cooperation programme with Iran, as required by the United Nations Security Council. Members of the 35-nation board approved the measure by consensus.

On the sidelines of the meeting developing countries said that while the IAEA had been extremely objective in its decision on which projects to cancel, there were still fears that the Iran issue could be abused to politicize technical cooperation.

Comment on this SOTT Focus

---

Pentagon deploys more troops to Baghdad


Associated Press
2007-03-08 04:07:00

The Pentagon has approved a request by the new U.S. commander in Iraq for an extra 2,200 military police to help deal with an anticipated increase in detainees during the Baghdad security crackdown, Defense Secretary Robert Gates said Wednesday.


Gates also cited early indications that the Iraqi government is meeting the commitments it made to bolster security, although he cautioned that it was too early to reach any firm conclusions about the outcome.


"We're right at the very beginning," he told a Pentagon news conference. "But I would say that based in terms of whether the Iraqis are meeting the commitments that they've made to us in the security arena, I think that our view would be so far, so good." He was referring to the movement of additional Iraqi troops into the capital.


Comment on this SOTT Focus

---
The Loan Gunmen
---
February retail sales are disappointing

ANNE D'INNOCENZIO
Business Week
2007-03-08 08:42:00

The nation's retailers had a slow start to the spring season as unseasonably cold weather in February chilled demand for lightweight apparel, resulting in disappointing sales. The slowing economy, particularly the weakening housing market, could challenge shoppers in the months ahead.

As merchants reported monthly sales results early Thursday, those with disappointing results included Wal-Mart Stores Inc., Costco Wholesale Corp. and Limited Brands Inc.

Comment on this SOTT Focus

---

U.S. Accuses drugstore chain Walgreen of Racial Bias

Barry Meier
The New York Times
2007-03-08 04:25:00

The Walgreen Company, the nation's largest drugstore chain, discriminated against thousands of black employees across the country, including managers and pharmacists, according to a class-action lawsuit filed yesterday by the Equal Employment Opportunity Commission.



Comment on this SOTT Focus

---

Senators grill bank execs on 'unfair' credit card fees

Mark Lennihan
Associated Press
2007-03-08 00:07:00

WASHINGTON (AP) - An Ohio man whose $3,200 credit card debt mushroomed to $10,700 with interest and fees told his story Wednesday to senators who denounced the industry for confusing billing practices and shifting interest rates.



Comment on this SOTT Focus

---

Gas Jumps Over $3 in Parts of Two States

JORDAN ROBERTSON
AP Business
2007-03-07 22:49:00

SAN FRANCISCO - Gasoline prices have jumped above $3 a gallon in some parts of California and Hawaii, and may hit that level other parts of the country when the busy summer driving season approaches. "It kills me," said Gloria Nunez, 53, as she filled her Ford Explorer SUV at a San Jose gas station. Nunez, a clerk for a communications company, has started working a couple hours of overtime each week to help soften the blow.


Comment on this SOTT Focus

---

Juicing the Stock Market: The secret maneuverings of the Plunge Protection Team

Mike Whitney
Information Clearing House
2007-03-07 19:06:00

The Working Group on Financial Markets, also know as the Plunge Protection Team, was created by Ronald Reagan to prevent a repeat of the Wall Street meltdown of October 1987. Its members include the Secretary of the Treasury, the Chairman of the Federal Reserve, the Chairman of the SEC and the Chairman of the Commodity Futures Trading Commission. Recently, the team has been on high-alert given the increased volatility of the markets and, what Hank Paulson calls, "the systemic risk posed by hedge funds and derivatives."


Comment on this SOTT Focus

---

Landless Take Over Rio Bank

Staff
Prensa Latina
2007-03-07 18:57:00

Members of the Brazilian MST (Landless Rural Workers Movement) are occupying the main branch of the National Bank for Economic and Social Development (BNDES) in Rio de Janeiro Wednesday.


Comment on this SOTT Focus

---
The Living Planet
---
Strong earthquake hits seas off Japan's eastern coast


Associated Press
2007-03-08 08:26:00

A strong earthquake today with a preliminary magnitude of 6.0 occurred in Pacific Ocean waters off Japan's eastern coast, but there was no tsunami danger, Japan's Meteorological Agency said.

Comment on this SOTT Focus

---

Deep Sea, Arctic May Hold World's Largest Fuel Supply, Experts Say

Richard A. Lovett
National Geographic
2007-03-08 06:03:00

The energy source of the future may lie beneath the ocean floor and under Arctic permafrost, scientists say.


Both places are sources of gas hydrates, strange icelike substances that trap methane-the primary component of natural gas.


"It's not frozen gas," explained Timothy Collett of the U.S. Geological Survey in Denver. "It's [formed] from the interaction of gas and water."


The hydrates were discovered in 1983, and no one knows how many of them exist.


But there appear to be enough hydrates to represent a larger energy source than all of the word's gas, oil, and coal combined, Collett said at a meeting of the American Physical Society in Denver, Colorado, on March 5.


Comment on this SOTT Focus

---

Silence! Memos Tell Officials How to Discuss Climate

Andrew C. Revkin
The New York Times
2007-03-08 04:33:00

Internal memorandums circulated in the Alaskan division of the Federal Fish and Wildlife Service appear to require government biologists or other employees traveling in countries around the Arctic not to discuss climate change, polar bears or sea ice if they are not designated to do so.

Comment on this SOTT Focus

---
Health & Wellness
---
How A Specific Fat Type Can Protect Against Weight Gain And Diabetes


Science Daily
2007-03-08 05:59:00

A new study from Joslin Diabetes Center may shed light on why some people can eat excessive amounts of food and not gain weight or develop type 2 diabetes, while others are more likely to develop obesity and this most common form of diabetes on any diet. The study, which used two strains of mice with differing tendencies to gain weight and develop diabetes on a high-fat diet, identified genetic and cellular mechanisms that may prevent certain mice on a calorie-dense diet from gaining weight and developing metabolic syndrome.

"Although this study was done with mice, it points out new mechanisms that may underlie the ability of genetically different mice -- and perhaps genetically different people -- to not gain much weight on high caloric diets," said lead investigator C. Ronald Kahn, M.D., an internationally recognized researcher who is Head of Joslin's Section on Obesity and Hormone Action and the Mary K. Iacocca Professor of Medicine at Harvard Medical School.


Comment on this SOTT Focus

---

Sorry, coffee won't make you more alert


The Electric Newspaper
2007-03-08 04:34:00

Is coffee really the pick-me-up it's made out to be?


Not according to researchers from Bristol University in the UK.


They have found that having a caffeinated drink does not make you more alert than non-coffee drinkers, reported The Daily Mail.


And if you're a regular drinker, it won't make you more alert than you usually are.


It merely relieves withdrawal symptoms, they said.


Comment on this SOTT Focus

---

Super bug kills dozens in hospitals across country

Meital Yasur-Beit Or
Ynet
2007-03-08 04:15:00

A deadly bacterium known as Klebsiella pneumoniae is believed to have killed some 120-200 patients in hospitals across the country.


"Between 400 to 500 people have been infected by the bug, and 30 to 40 percent of them have already died. However, it is important to note that most of them were in a serious condition, and some were suffering from prior medical conditions," said Prof. Yehuda Carmeli, the head of the epidemiology unit at the Sourasky Medical Center in Tel Aviv.


According to Carmeli, most of those infected have been hospitalized for over 25 days, and their average age stood at 74-75.


The virulent stain of bacteria is resistant to all kinds of antibiotics, and has already spread in many hospitals across Israel.


Comment on this SOTT Focus

---

Breath test for diabetes

Geoff Brumfiel
Nature
2007-03-08 04:13:00

Physicists have developed a simple breath test that may be capable of detecting Type I diabetes.


The results, presented on 5 March at a meeting of the American Physical Society in Denver, Colorado, could lead to non-invasive ways to check for the disease, and possibly even a cheap new tool for monitoring daily glucose levels without drawing blood.


Type I diabetes, often called juvenile diabetes, is a condition in which the body fails to produce insulin, a chemical that breaks down glucose. The resulting elevated blood-sugar levels can send patients into shock, and over the long term can lead to blindness, kidney damage and heart disease. It can also cause a fruity smell on the breath.


Comment on this SOTT Focus

---
Science & Technology
---
Dawn of the GM babies?


Daily Mail
2007-03-08 13:23:00

Scientists will be able to carry out genetic experiments on human embryos for the first time under controversial Government plans.

Ministers have given the green light to research that some doctors warn raises the disturbing prospect of "genetically modified babies".


Comment on this SOTT Focus

---

Fact or Fiction?: Glass Is a (Supercooled) Liquid

Ciara Curtin
Scientific American
2007-03-08 06:14:00

In medieval European cathedrals, the glass sometimes looks odd. Some panes are thicker at the bottom than they are at the top. The seemingly solid glass appears to have melted. This is evidence, say tour guides, Internet rumors and even high school chemistry teachers, that glass is actually a liquid. And, because glass is hard, it must be a supercooled liquid.


Glass, however, is actually neither a liquid - supercooled or otherwise - nor a solid. It is an amorphous solid - a state somewhere between those two states of matter. And yet glass's liquidlike properties are not enough to explain the thicker-bottomed windows, because glass atoms move too slowly for changes to be visible.


Comment on this SOTT Focus

---

Sunlight puts asteroids in a spin

Jon Cartwright
PhysicsWeb
2007-03-08 04:37:00

Astronomers in the US and Europe have proved that sunlight plays a key role in how fast asteroids rotate. The rotation is caused by the small torque given to an asteroid when previously absorbed solar radiation is re-emitted. This mechanism -- known as the "YORP" effect -- has now been seen for the first time in two asteroids, and could be the reason behind the odd distribution of rotations seen in asteroid families.


Large asteroids rotate at a range of different speeds, roughly following a bell-shaped "Gaussian" distribution in which most rotate at a speed close to some average, with only a small proportion rotating much faster or much slower then the norm. However, the distribution for asteroids with a diameter less than 10 km is rather different - their families have a large excess of asteroids rotating at the fast and slow extremes.


Researchers had thought that the odd distributions could be a result of infrared photons from the Sun warming an asteroid's near surface as they are absorbed. These absorbed photons are re-emitted once the surface turns away from the Sun, making the asteroid recoil a tiny amount each time they depart. Although a symmetrical asteroid would be unaffected by these recoils, an irregularly-shaped asteroid would experience a net torque that increases the speed of its rotation over millions of years - the so-called "YORP" effect (named after its originators Yarkovsky, O'Keefe, Radzievskii and Paddack). However, the torque would be so small that it would only cause a significant rotation in small asteroids.


Comment on this SOTT Focus

---
Our Haunted Planet
---
IBM search tool targets flying saucers, ghosts and goblins

Michael Cooney
Network World
2007-03-08 17:33:00

IBM wants to help you find out if UFOs are real. Well, sort of. With UFO sightings seemingly on the rise, Big Blue is teaming with The Anomalies Network to offer UFO Crawler, a new search engine specifically tuned to search for information about the paranormal, unexplained or just plain bizarre.

Comment on this SOTT Focus

---

Texas Family Experiences Missing Time


UFO Area
2007-03-04 17:24:00

On February 4, 2007, the Coast Guard rescued a family, including a 11-year-old boy from Intracoastal Waterway near High Island, Texas. The family was disoriented and could not remember their names and weight.

Comment on this SOTT Focus

---

Essex UK: Seven claim they saw UFO

Mikarla Marsden
South Essex Echo
2007-03-07 18:06:00

Seven people have now come forward to claim they saw a UFO this week.

All reported seeing a large mysterious triangular object, with flashing red lights.

Comment on this SOTT Focus

---
Don't Panic! Lighten Up!
---
Blockage at Md. dam threatens town

David Dishneau
Associated Press
2007-03-08 06:24:00

Workers were racing to beat a thaw in the weather and clear a blockage at an earthen dam that threatens to break and flood about 25 homes and businesses, officials said.


Workers were trying to clear a drainage pipe blocked by beavers at the 7.5-million gallon reservoir near the mountain town of Oakland before a thaw that was expected to begin Thursday and continue through the weekend.


"If it warms up to 50 and rains - and we already have several feet of snow - there could be a pretty rapid runoff. And if you have that type of runoff there, it could weaken the dam," said Asa McCain, mayor of the town of 1,900.


Comment on this SOTT Focus

---

Teacher's 'Witch Lawsuit' Goes to Trial

Frank Eltman
Guardian/ Associated Press
2007-03-08 06:21:00

Was she casting spells or teaching spelling?


In an unfolding trial, lawyers are debating a former teacher's claims in a $2 million federal lawsuit that she was improperly fired from Hampton Bays elementary school because administrators and others thought she was a witch.


Lauren Berrios, 37, who denies ever practicing witchcraft, sued in 2001 after she was fired following her second year as a reading specialist teacher. She has since moved to the Atlanta area, where she is working as a teacher. The trial in the lawsuit began Wednesday in New York.


While the school district was not under obligation to explain why Berrios was not granted tenure, its lawyer claimed Wednesday that Berrios didn't get along with co-workers, had a condescending attitude and was eventually reported to Child Protective Services after telling tales about imaginary injuries to her own son.


Comment on this SOTT Focus

---

Robbery Suspect Wears Bag In Court


Associated Press
2007-03-08 04:40:00

MEMPHIS, Tenn. - An armed robbery suspect took no chances on Wednesday in allowing a victim to see his face. Oji Ngozi, charged in an October 2003 armed robbery, wore a shopping bag with two small eye holes over his head at a motion hearing Tuesday to suppress photographic evidence used in a police lineup.



Comment on this SOTT Focus

---

Legless panda needs a hand to improve sex life


Reuters
2007-03-08 04:19:00

An animal research center in northern China has appealed to the world for help to fashion an artificial leg for a panda that lost a limb -- along with its sex life -- in a fight, local media reported on Thursday.


In December, a resident of Dajiangou village in Shaanxi province stumbled upon a group of pandas fighting, the Beijing News said.


One seriously injured panda, a two- or three-year-old female that rescuers named "Niu Niu" (girl), was taken to an animal rescue center and saved, but lost two-thirds of its front left leg.


"Niu Niu's spirits have lifted, the wound has healed and her appetite has basically recovered. But without her left paw, her loss of balance has directly affected her love life," the paper said.


Comment on this SOTT Focus

---
---

Remember, we need your help to collect information on what is going on in your part of the world!
Send your article suggestions to: sott(at)signs-of-the-times.org

---
Click here to return to the Signs of the Times Archive
Click here for today's Signs Page