---
Sections on today's Signs Page:
---
SOTT Focus
---
Israel To Bush Via The BBC And CNN: 'Attack Iran - Or Else'

Joe Quinn
Signs of the Times
2007-02-27 19:37:00

In the aftermath of the release of footage of BBC and CNN news reports on the afternoon of September 11th 2001, Head of BBC World News has publicly responded to the apparently prophetic reports and offers a less than convincing explanation.


Comment on this SOTT Focus

---
Best of the Web
---
Racism: The Growth Engine Of The American Prison Gulag

Glen Ford
Black Agenda Report
2007-02-28 12:32:00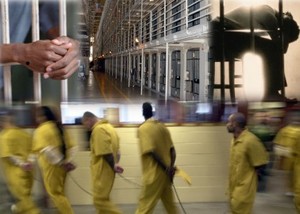 ©Black Agenda Report



The U.S. prison system is projected to suck up 200,000 additional bodies between now and 2011, half of them African American. The burden of the Gulag, which has grown eightfold since 1970, is unbearable for Black America, whose institutions and dreams have for two generations been ravaged by a public policy of mass Black incarceration. The very existence of the American Gulag - the largest and most pervasive prison system in the history of mankind - presents a clear and present threat to U.S. society at-large, as the Bush men scheme to assassinate the Constitution in their bogus War on Terror. Over the past two decades, an infrastructure of social death has been constructed, that may ultimately become the tomb of American freedoms. It is past time to place a cap on any further expansion of the American Gulag, lest it swallow us all.

Comment on this SOTT Focus

---
U.S. News
---
US Police Blow Up Traffic Counter In Boston - with Video


Fox News
2007-02-28 14:03:00

A suspicious device found in the Financial District has been detonated.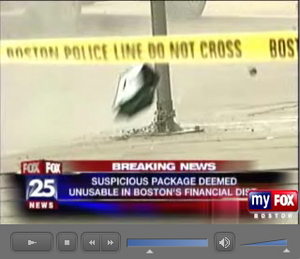 ©Fox News



See title link for video



Comment on this SOTT Focus

---

Jewish Americans Most Strongly Oppose Iraq War


Christian Post
2007-02-28 14:00:00

Jewish Americans are more strongly opposed to the Iraq war than any other major religious group in the United States, a new Gallup Poll found.

The Gallup Organization combined data from the last two-plus years measuring the support or lack thereof for the Iraq war. Overall, 52 percent of Americans say the United States made a mistake to invade Iraq and 46 percent favored the war by saying it did not make a mistake.

Comment on this SOTT Focus

---

US Boy Dies From Abscessed Tooth - No Medicaid


Washington Post
2007-02-28 13:56:00

Twelve-year-old Deamonte Driver died of a toothache Sunday.

A routine, $80 tooth extraction might have saved him.

If his mother had been insured.

If his family had not lost its Medicaid [thanks to Bush]

If Medicaid dentists weren't so hard to find.

Comment on this SOTT Focus

---

A senior administration official is less than discreet


Associated Press
2007-02-28 13:35:00

So who are those "senior administration officials" you hear quoted in the media? Sometimes they're VERY senior administration officials.

Take the person who briefed reporters aboard Vice President Cheney's plane after his secret stay in Afghanistan. He didn't want his name used when he talked to reporters, but he kept using the words "I" and "me" as he referred to Cheney and to the reason for the vice president's visit.

Comment on this SOTT Focus

---

Watchdog blasts 'X-treme Eating'


BBC News
2007-02-28 08:17:00

Chain restaurants in the United States are promoting dangerous "X-treme Eating", a US watchdog has said.

They are serving up "ever-more harmful new creations," the Center for Science in the Public Interest says.

It says that some individual dishes can exceed 2,000 calories, more than the recommended daily intake for women.

As more than one in five US adults are obese, it says restaurants should list nutritional information on their menus to make consumers more aware.

Comment on this SOTT Focus

---

RFK Jr. rips President Bush for environmental policy sez U.S. is living "a science fiction nightmare"

By Greg Esposito
roanoke.com
2007-02-28 11:10:00

BLACKSBURG -- The crowd that nearly filled Virginia Tech's 3,000-seat Burruss Hall Auditorium to hear environmentalist Robert F. Kennedy Jr. speak probably had an idea about what he thought of the Bush administration before he took the podium.

Some of Kennedy's books were on sale in the auditorium lobby, including his most recent -- "Crimes Against Nature: How George W. Bush and His Corporate Pals Are Plundering the Country and Hijacking Our Democracy."

Comment on this SOTT Focus

---
UK & Euro-Asian News
---
George Galloway more popular that Justin Timberlake

Rosie Swash
The Guardian
2007-02-28 16:37:00

The indefatigable George Galloway does pop up in some unlikely places: Celebrity Big Brother, Saddam's palace, the UK singles chart... yes, you read that correctly.

The Bethnal Green and Bow MP looks set to shoehorn cover band Ugly Rumours into the top 40 this weekend with a cover of Edwin Starr's War, thanks to the efforts made by his Respect party and the Stop The War coalition.

Comment on this SOTT Focus

---

Sarkozy says ending EU crisis top priority


AFP
2007-02-28 13:20:00

French presidential candidate Nicolas Sarkozy said Wednesday that his first foreign policy goal if elected would be to wrench the European Union out of two years of institutional crisis.

"The most urgent priority of our foreign policy is to resolve the institutional crisis opened by the French and Dutch 'no' votes" rejecting the EU's draft constitution in 2005, Sarkozy told a press conference.

"There is nothing to be gained by allowing a European crisis to drag on," the interior minister and right-wing candidate for the April-May election told reporters in a wide-ranging speech on foreign policy.

Comment on this SOTT Focus

---

Break-in at Royal campaign office raises questions


AFP
2007-02-28 13:15:00

An aide to French presidential candidate Segolene Royal on Wednesday did not rule out the possibility that a break-in at a Paris campaign office may have been politically-motivated.

A computer was stolen overnight Monday from the Paris office of one of Royal's advisers, who ran a citizens' committee supporting the Socialist candidate's bid for the presidency, police said.

Comment on this SOTT Focus

---

Ex-President of Spain, Aznar May Be Tried as War Criminal - A Good Precedent for George W. Bush!


Prensa Latina
2007-02-28 11:38:00

Madrid - The PCE (Spanish Communist Party) said Monday that it will file a lawsuit, along with other organizations, to have ex President of Government Jose Maria Aznar tried as a war criminal.

Aznar will be accused of "contributing to the beginning of an illegal and bloody war for the control of energy resources in Iraq," said the PCE in a press release.

Comment on this SOTT Focus

---

Finland concerned over U.S. missile defense plans


RIA News
2007-02-28 10:12:00

A senior member of the Finnish parliament said Wednesday the placement of elements of the U.S. missile shield in Central Europe could threaten Finland's security.


In January, the United States approached Poland and the Czech Republic, former Central European Soviet allies and now members of the European Union and NATO, with a request to host elements of the missile defense system.


Washington plans to install a radar system in the Czech Republic and to deploy a missile defense base in Poland to counter the alleged ballistic missile threat from Iran or North Korea.


Tarja Cronberg, chairperson of the Green League party, said in case of a possible war between Iran and the United States the elements of a U.S. missile shield in Poland and the Czech Republic will become primary targets for Iranian missile strikes.


Comment on this SOTT Focus

---

Steep dip as Asian markets open


BBC News
2007-02-27 22:17:00

Asian stock markets have opened sharply lower after the biggest drop in Chinese stocks in a decade triggered a steep slide in global markets.



Comment on this SOTT Focus

---
Around the World
---
I am Gaining Ground, Says Fidel Castro


Prensa Latina
2007-02-28 13:22:00

Cuban President Fidel Castro said on a phone talk with Venezuela's Hugo Chavez that he is gaining ground in his recovery "with more energy and strength, and time to study."

At a surprise phone call to the radio program "Alo Presidente" on Tuesday, the Cuban leader talked on his health, international current issues and the Venezuelan process, and expressed gratitude for "examples of affection and strength."

Comment on this SOTT Focus

---

Canada rejects anti-terror laws


BBC
2007-02-28 11:14:00

The Canadian parliament has voted against renewing two controversial anti-terror measures that had been adopted after the 11 September attacks.

The measures allowed suspects to be detained without charge for three days and could compel witnesses to testify.

Comment on this SOTT Focus

---

Teacher cuts pupil's tongue with scissors


Reuters
2007-02-28 11:12:00

A Milan teacher cut a unruly 7-year-old pupil's tongue with scissors to silence him, police and school officials said on Tuesday.


The child, of North African origin, needed to go to hospital for five stitches to close the wound.


The boy's family has filed suit against the teacher, who has been suspended after last week's incident.


Police are trying to find out whether the injury was inflicted intentionally or was a joke gone wrong, a police source said.


Comment on this SOTT Focus

---
Big Brother
---
No new articles.
Axis of Evil
---
Israel's ethnic cleansing: Bedouins forced from their homes to make way for barrier

Rory McCarthy in Azariya
The Guardian
2007-02-28 17:36:00

The bulldozers came for Hamid Salim Hassan's house just after dawn. Before the demolition began, the Bedouin family scrambled to gather what they could: a fridge, a pile of carpets, some plastic chairs, a canister of cooking gas and a metal bed frame.

Now, with their house a wreck of smashed concrete and broken plastic pipes, Mr Hassan and his family are living in a canvas tent on a neighbour's land. Their possessions are piled outside, along with boxes of supplies, including washing-up liquid, toothpaste, corned beef, wheat flour and tomato paste, provided by the International Committee of the Red Cross.

Comment on this SOTT Focus

---

Bush and Cheney Owe an Explanation - Don't Hold your breath, Kristof

By Nicholas D. Kristof
NY Times
2007-02-28 12:09:00

One way or another, the Scooter Libby trial will soon be over. Whatever the verdict, President Bush and Vice President Cheney owe the American people a candid explanation of what went on in that period in the White House.

I'm not by nature a conspiracy theorist, and I don't presume to know what Bush or Cheney did. But the trial has raised fundamental questions about their involvement on the periphery of allegedly criminal actions, and they need to clear the air. Cheney argued - fatuously, I believe - that it would be inappropriate for him to discuss the matter because of the pending trial; in any case, that burden is removed and he should speak up.

Comment on this SOTT Focus

---

Public Misconduct: A Call to Investigate All of the President's Men

By Elizabeth de la Vega
TomDispatch
2007-02-28 12:01:00

Last week, apparently belatedly realizing the obvious -- that the attack on former Ambassador Joseph Wilson and his wife Valerie Plame was a White House family affair -- New York Times columnist Nicholas Kristof called for the administration to come clean. Bush and Cheney owe "the American people a candid explanation" of their conduct with regard to the leaking of Plame's identity as a CIA agent, Kristof insisted.

Comment on this SOTT Focus

---

Most Americans sorry Cheney survived - Where's a competent suicide bomber when you need one?


WorldNetDaily.com
2007-02-28 11:28:00

Some of Dick Cheney's many fierce enemies on the left were unable to withhold their glee today after the vice president escaped an apparent assassination attempt in Afghanistan.

Cheney was unharmed when a suicide bomber attacked the entrance to the main U.S. military base in Afghanistan where he spent the night, killing up to 23 people and wounding 20.

Comment on this SOTT Focus

---

U.S. says will not extradite CIA agents to Italy

By Mark John
Reuters
2007-02-28 10:44:00

BRUSSELS - The United States will reject any request by Italy to extradite CIA agents for the first criminal trial over controversial U.S. "renditions" of terror suspects, a U.S. government lawyer said on Wednesday.

A Milan judge earlier this month ordered 26 Americans, most of them thought to be CIA agents, to stand trial with Italian spies for kidnapping a Muslim cleric and flying him to Egypt, where he says he was tortured.

Comment on this SOTT Focus

---
Middle East Madness
---
Conflicting reports over blast in Iraqi city


Reuters
2007-02-28 13:36:00

Iraqi police and a community leader said a bomb blast near a soccer field in the city of Ramadi on Tuesday killed 18 people, mostly children, but the U.S. military said it was unaware of such an attack.

Amid conflicting reports over what happened in the volatile western city, the U.S. military said its soldiers had carried out a controlled explosion in Ramadi, also near a soccer field, that slightly wounded 30 people, including nine children.

Comment on this SOTT Focus

---

Iran Calls West Appeal a Wrong Policy


Prensa Latina
2007-02-28 13:27:00

Iran's Foreign Affairs Minister Manuchehr Mottaki called the West's appeal to Iran for abandoning its peaceful nuclear program illegal and wrong political strategy, IRNA news agency reported.

Mottaki reiterated that the Islamic Republic is willing to negotiate, but with neither prior conditions nor pressures, and under the guarantees established by international organizations, such as the Non Proliferation Treaty, of which Teheran is a signatory.

Comment on this SOTT Focus

---

US's Iraq oil grab is a done deal - Over the Bodies of half a million Iraqis

By Pepe Escobar
Asia Times
2007-02-28 11:40:00

"By 2010 we will need [a further] 50 million barrels a day. The Middle East, with two-thirds of the oil and the lowest cost, is still where the prize lies." - US Vice President Dick Cheney, then Halliburton chief executive officer, London, autumn 1999

US President George W Bush and Vice President Dick Cheney might as well declare the Iraq war over and out. As far as they - and the humongous energy interests they defend - are concerned, only now is the mission really accomplished. More than half a trillion dollars spent and perhaps half a million Iraqis killed have come down to this.

Comment on this SOTT Focus

---

Judge refuses to block execution of Saddam's VP

By MATT APUZZO
Sacramento Bee
2007-02-27 18:03:00

WASHINGTON A U.S. judge on Tuesday refused to block the execution of Saddam Hussein's former vice president, saying he had no jurisdiction to step into the case.

U.S. District Judge Paul L. Friedman said agreeing to the motion brought by Taha Yassin Ramadan's lawyers would be tantamount to rejecting the verdict of an Iraqi trial court and accepting defense claims it was unfair.

Comment on this SOTT Focus

---
The Loan Gunmen
---
US economic growth revised down


BBC
2007-02-28 11:12:00

The US economy grew at a pace of 2.2% in the last three months of 2006, down from a previous estimate of 3.5% and below analysts' forecasts.

The slower-than-expected growth was down to businesses adding less to their stocks and consumers spending less.

Comment on this SOTT Focus

---
The Living Planet
---
Last Winter 'second warmest on record' for UK


BBC News
2007-02-28 13:42:00

The UK has experienced its second warmest winter on record, with a mean temperature of 5.47C (41.8F), provisional Met Office figures show.

In southern England, the winter warmth set a new high, reaching 6.53C (43.8F), beating 6.49C (43.7F) in 1989-90.

All three winter months saw above average temperatures, and January also recorded its second highest UK-wide temperature, reaching 6.0C (43F).

Comment on this SOTT Focus

---

Trinidad earthquakes described as unusual

Stephen Cummings
Caribbean Net News
2007-02-28 12:30:00

PORT-OF-SPAIN, Trinidad: Two earthquakes have now been recorded in Trinidad and Tobago in the space of one week.

The lastest earthquake struck on Tuesday morning around 9:26 and was felt in several parts of the country, including areas along the Port of Spain east-west corridor and west of the capitol.

Comment on this SOTT Focus

---

300,000 at risk in Vesuvius eruption

PHIL STEWART
The Scotsman
2007-02-28 12:27:00

AT LEAST 300,000 Italians living near the Vesuvius volcano would be killed the next time it erupts if they are not evacuated beforehand, according to the first three-dimensional simulation by supercomputer.

However, up to 200,000 others living in the north-north-western areas of the high-risk "Red Zone" could have more time to escape thanks to the volcano's towering Mount Somma rim, which acts as a natural barrier, scientists say.

Comment on this SOTT Focus

---

La Nina's Brewing, Forecasters Warn

By SETH BORENSTEIN
Associated Press
2007-02-28 11:01:00

WASHINGTON - Forecasters warned Tuesday that a La Nina weather pattern - the nasty flip side of El Nino - is brewing, bringing with it the threat of more hurricanes for the Atlantic.

Officials at the National Oceanic and Atmospheric Administration announced the official end of a brief and mild El Nino that started last year. That El Nino was credited with partially shutting down last summer's Atlantic hurricane activity in the midst of what was supposed to be a busy season.

Comment on this SOTT Focus

---

Global Warming Critics to Meet in Oz

Katharine Murphy and Brendan Nicholson, Canberra and Richard Baker
The Age
2007-02-28 10:57:00

HARD-CORE global warming sceptics will descend on Canberra today for the release of a book claiming environmentalism is the new religion.

Former mining executive Arvi Parbo will launch Ray Evans' new publication, Nine Facts About Climate Change, at a function at Parliament House.

Comment on this SOTT Focus

---

Italy's Stromboli erupts, people told to quit coast

By Antonio Parrinello
Reuters
2007-02-28 10:40:00

STROMBOLI, Italy - Spectacular eruptions from the volcano on the southern Italian island of Stromboli may cause tidal waves, and all locals and tourists should stay away from the coast, emergency services said on Wednesday.

Two big lava flows burst out of Stromboli's side on Tuesday, sending up vast plumes of steam as they plunged into the Mediterranean waters below. Authorities said there was no immediate risk to people living on the island, off the coast of Sicily.

Comment on this SOTT Focus

---
Health & Wellness
---
Boy of eight who weighs 14st may be taken from his family

Beth Hale
The Daily Mail
2007-02-28 10:07:00

A boy of eight who weighs as much as an adult man could be taken from his family and placed into care for health reasons.


Tipping the scales at 14 stone, Connor McCreaddie is three times as heavy as the average child of his age.


At a meeting tomorrow, his mother Nicola McKeown must convince officials that she has not abused her son by allowing him to grow so fat.


Connor could be placed on the child protection register along with victims of physical and sexual abuse, or on the less serious register of children in need.


With childhood obesity soaring, doctors have warned that such desperate measures could become more common.


It would be a devastating blow for Mrs McKeown, who insists her boy "has always been big".


Comment on this SOTT Focus

---

Low-fat dairy food may hurt fertility

Maggie Fox
Scientific American/Reuters
2007-02-28 10:02:00

Women who eat low-fat dairy foods may have a higher risk of infertility than those who treat themselves to full-fat ice cream or cheese, surprised U.S. researchers said on Tuesday.


They found that women who ate two or more servings of low-fat dairy foods a day had an 85 percent higher risk of a certain type of infertility than women who ate less than one serving of low-fat dairy food a week.


Women who ate one serving of high-fat dairy food a day were 27 percent less likely to be infertile than women who avoided full-fat dairy foods.


Comment on this SOTT Focus

---

Japan orders probe into Tamiflu after teenager user jumps to his death


Forbes
2007-02-28 06:06:00

The government has ordered an investigation after a boy who took Tamiflu made by Swiss firm Roche, jumped to his death from the building he lived in, officials said.


The 14-year-old boy was pronounced dead Tuesday after leaping from the 11th floor of a condominium in the northern Japanese city of Sendai, police said.


'According to our information, the boy woke up in the middle of night after taking the medicine,' a local police spokesman. A short time later the youth jumped off the building.


Comment on this SOTT Focus

---
Science & Technology
---
Astronomical odds

Mike Lafferty
THE COLUMBUS DISPATCH
2007-02-27 13:39:00

SAN FRANCISCO - About twice a year, an asteroid smashes into Earth's atmosphere with the force of a Hiroshima-size atomic blast. And those are small ones, scientists say; the space rocks vaporize before they can do any harm.

When the big one hits, we won't be as fortunate.

Comment on this SOTT Focus

---

Bacteria to protect against quakes


University of California-Davis news release
2007-02-28 06:27:00

If you live near the sea, chances are high that your home is built over sandy soil. And if an earthquake strikes, deep and sandy soils can turn to liquid, with some disastrous consequences for the buildings sitting on them. But now, U.S. researchers have found a way to use bacteria to steady buildings against earthquakes by turning these sandy soils into rocks. Today, it is possible to inject chemicals in the ground to reinforce it, but this can have toxic effects on soil and water. On the contrary, this use of common bacteria to 'cement' sands has no harmful effects on the environment. But so far, this method is limited to labs and the researchers are working on scaling their technique.


This process has been partially developed at by Jason DeJong, an assistant professor of civil and environmental engineering at UC Davis. DeJong worked with Michael Fritzges, a senior engineer at Langan Engineering, Philadelphia, Klaus Nüsslein, associate professor of microbiology at the University of Massachusetts, Amherst, and the members of his lab.


Comment on this SOTT Focus

---

Research could lead to artificial retinas


The Daily News
2007-02-28 06:25:00

The world's first direct electrical link between nerve cells and photovoltaic nanoparticle films has been achieved by researchers at the University of Texas Medical Branch at Galveston and the University of Michigan.


The development opens the door to applying the unique properties of nanoparticles to a wide variety of light-stimulated nerve-signaling devices - including the possible development of a nanoparticle-based artificial retina.


Nanoparticles are artificially created bits of matter not much bigger than individual atoms. Their behavior is controlled by the same forces that shape molecules; they also exhibit the bizarre effects associated with quantum mechanics.


Comment on this SOTT Focus

---

Ancient DNA solves milk mystery

Erika Check
Nature
2007-02-28 06:09:00

When did ancient populations learn that drinking milk 'does a body good'? A team of scientists in Germany has tried to answer this question by studying ancient DNA extracted from skeletons thousands of years old.


Many adult humans can drink cow's milk - a rare feat among mammals, which usually lose the ability to digest the sugar in milk after they are weaned. Scientists have found the genetic mutations that allow many Europeans and some Africans to digest milk. Geneticists have estimated that these mutations first spread 3,000 to 7,000 years ago in eastern Africa, and slightly earlier than that in Europe.


Comment on this SOTT Focus

---
Our Haunted Planet
---
No new articles.
Don't Panic! Lighten Up!
---
The Secret behind "The Secret" - Another New Age Hoax for Shaking Riches Out of the Cosmos

By ALLEN SALKIN
NY Times
2007-02-28 11:32:00

THERE are some surprising secrets behind "The Secret."

For one, most of the millions of people who have seen "The Secret," a documentary that is the biggest thing to hit the New Age movement since the Harmonic Convergence, may not know that there are two versions of the film.

Comment on this SOTT Focus

---
---

Remember, we need your help to collect information on what is going on in your part of the world!
Send your article suggestions to: sott(at)signs-of-the-times.org

---
Click here to return to the Signs of the Times Archive
Click here for today's Signs Page