---
Sections on today's Signs Page:
---
SOTT Focus
---
Signs Economic Commentary for 12 February 2007

Donald Hunt
Signs of the Times
2007-02-12 07:48:00


Last week we pointed out the signs that the ruling groups in Germany are poised to follow the U.S. example of neoliberal privatisation, growing inequality of income and the dismantling of social insurance. The United States, neoliberal in social and economic policies and neoconservative in foreign policy, would seem to be a poor model to follow now that the disastrous effects of a generation of such policies are impossible to ignore. Yet the signs are there that even France will go in that direction, again, like Germany, against the wishes of her citizens, if Sarkozy manages to get installed as president.
Comment on this SOTT Focus
---

The Future

Steve McFarland
Signs of the Times
2007-02-11 19:24:00

The incessant, inane babbling never stops. Today I see a link, but I don't care to read it. It's the same story as yesterday. Everyone is talking about the 'troop increase'. It's all over the news as if it's being honestly debated, but most don't realize the fact of the matter: the number of troops was already increased a month ago. On 'Crapital Hill' they talk as if it is still being debated and nothing has yet happened, but the reality is that the troops are already there, on the ground.

You've been duped again. Shame on you.

Comment on this SOTT Focus

---
Best of the Web
---
The 9/11 Solution: The Big Clue Everyone Missed - Video


Brasscheck TV
2007-02-12 13:26:00

How the key 9/11 myths were implanted

Two major 9/11 anomalies have been thoroughly documented, specifically:

1) The stand down of US air defense on the morning of 9/11 that permitted commercial jet aircraft to fly erratically and in restricted air space without challenge

2) Overwhelming physical evidence that World Trade Center buildings #1, #2, and #7 were brought down by controlled demolition

A third significant anomaly has not been discussed, let alone acknowledged: the reporting by the major US TV news networks in the first hours few hours immediately after the attacks.

Comment on this SOTT Focus

---

There Is Apartheid in Israel

Shulamit Aloni
Arab News
2007-02-12 13:24:00

Jewish self-righteousness is taken for granted among ourselves to such an extent that we fail to see what's right in front of our eyes. It's simply inconceivable that the ultimate victims, the Jews, can carry out evil deeds. Nevertheless, the State of Israel practices its own, quite violent, form of apartheid with the native Palestinian population.

Comment on this SOTT Focus

---
U.S. News
---
US 'Justice' Deptartment: 700 guns and 400 laptops 'go missing'

Steve Kingstone
BBC.com
2007-02-12 16:43:00

An embarrassed US Justice Department is reviewing its security procedures after admitting that more than 700 weapons and over 400 laptop computers had gone missing in the past three years.

Most of the laptops belonged to the FBI - many containing classified information.

Comment on this SOTT Focus

---

Police arrest 10-year-old girl in gang attack

Associated Press
AP/Globe and Mail
2007-02-12 12:27:00

BOSTON - Police say a gang of girls attacked a woman at a Boston discount store, hitting and kicking her and tearing off her clothes.

They later arrested a 10-year-old girl accused of kicking the 22-year-old victim in the head and stomach.

Comment on this SOTT Focus

---

WPost Disses the Dixie Chicks

Robert Parry
Consortium News
2007-02-12 14:02:00

The smug Washington Post smirked its way through an article about the Dixie Chicks winning five Grammy Awards for the group's heroic album "Taking the Long Way" and the defiant song "Not Ready to Make Nice."

Comment on this SOTT Focus

---

House Democrats to vote on anti-war bill

By DAVID ESPO
Associated Press
2007-02-12 11:09:00

WASHINGTON - House Democratic leaders circulated a nonbinding resolution Monday saying that Congress "disapproves of the decision of President George W. Bush ... to deploy more than 20,000 additional United States combat troops to Iraq."

The measure, expected to come to a vote by Friday, also says that "Congress and the American people will continue to support and protect the members of the United States armed forces who are serving or who have served bravely and honorably in Iraq."

Comment on this SOTT Focus

---

Significant cut in US gasoline use is decades away: automakers

by Mira Oberman
AFP
2007-02-12 10:42:00

CHICAGO - It will be decades before the world will see a significant cut in global automotive gasoline consumption, automakers and analysts said.

While there have been major improvements in fuel economy and reduced emissions through the development of technologies such as hybrids and clean diesel, consumers are not adopting them quickly enough to make a serious dent.

Gasoline electric hybrids -- which can improve fuel economy by anywhere from 20 percent to 60 percent -- currently make up less than one percent of global sales.

Comment on this SOTT Focus

---

5 Grammys mark Dixie Chicks' comeback

Nekasa Mumbi Moody
Associated Press
2007-02-12 08:36:00

The Dixie Chicks completed a defiant comeback on Sunday night, capturing five Grammy awards after being shunned by the country music establishment over the group's anti-Bush comments leading up to the Iraq invasion.

The Texas trio won all the biggest categories, including record and song of the year for the no-regrets anthem "Not Ready to Make Nice." They also won best country album, which was especially ironic considering they don't consider themselves country artists anymore.


Comment on this SOTT Focus

---
UK & Euro-Asian News
---
Royal launches manifesto for French presidency


AFP
2007-02-11 13:49:00

France's socialist champion Segolene Royal launched her presidential manifesto Sunday, promising a generous package of welfare measures aimed at the most vulnerable in society.

In a speech before 15,000 Socialist Party (PS) delegates, Royal announced a 100-point "presidential pact" including promises to increase the minimum wage, boost social housing, invest in renewable energy sources and "consolidate" the 35-hour-week.

Comment on this SOTT Focus

---

Royal's plan draws cheers and jeers from Europe


AFP
2007-02-12 13:47:00

Segolene Royal's 100-point platform for the French presidency was hailed by most left-wing European newspapers Monday as a bold, hands-on manifesto, but dismissed on the right as a lurch back to old-fashioned Socialist dogma.

"Following weeks of setbacks, the Socialist candidate has given a new boost to her campaign, sweeping aside all doubts about the strength of her presidential candidacy," enthused Spain's left-leaning El Pais.

Comment on this SOTT Focus

---

Meinhof gang killer to be freed


BBC News
2007-02-12 07:52:00

A former member of the Baader-Meinhof gang is to be freed on probation after serving 24 years for her involvement in kidnappings and murders in the 1970s.


A German court ruled that Brigitte Mohnhaupt, 57, qualifies for early release after serving a minimum proportion of her five life sentences.


The group, also known as the Red Army Faction, were behind kidnaps and killings in West Germany.


Comment on this SOTT Focus

---
Around the World
---
Russia intensifies efforts to rebuild its military machine

By Fred Weir
The Christian Science Monitor
2007-02-12 11:01:00

MOSCOW - At a major security conference this past weekend, Russian President Vladimir Putin blasted the US for its militaristic approach to foreign policy, saying its actions were "nourishing an arms race."

But little noticed amid the sharp US and European response to Mr. Putin's comments is Russia's burgeoning military-industrial complex, generally thought to have collapsed with the Soviet Union.

The cold war days when the USSR matched the US missile-for-missile may be gone. But experts say that Russia is increasingly capable of turning out cutting-edge weaponry and selling it to countries that are shunned by Western suppliers.

Comment on this SOTT Focus

---
Big Brother
---
Conscience crime: Anti-nuclear protesters arrested


BBC News online
2007-02-12 13:52:00

Twelve anti-nuclear protesters have been arrested at the home of the UK's Trident nuclear deterrent.

The demonstrators from Coventry were taking part in a year-long blockade of the Faslane naval base on the Clyde.

The Faslane 365 campaign started in October and has seen groups travel from across the world to protest.

About 35 people took part in the protest. Arrests were made during two incidents where demonstrators blocked a road leading to the base.

Comment on this SOTT Focus

---

Making childhood wrong: Ban on playground games


BBC News online
2007-02-12 20:19:00

A Lincolnshire school has banned physical playground games because pupils were copying violent computer games, making playtime too rough.

The ban has been introduced at St John's Primary at Bracebridge Heath near Lincoln.

The ban involves contact playground games like tag and kiss chase.

Comment on this SOTT Focus

---

Uncircumcised pupils sent home


BBC News online
2007-02-12 18:14:00

A Kenyan secondary school has sent home 20 boys because they were not circumcised, saying it feared they would be bullied by other students.

The new pupils at Kiriani boys' high school in Eastern Province had only been at the school for three days.

The pupils were told not to return until they had completed the procedure.

Comment on this SOTT Focus

---

Experiment: a computer may be watching you


Xinhua
2007-02-12 13:43:00

It's not ominous as is the tower housing the all-seeing evil eye in "The Lord of the Rings," but the airy, stylish building constructed on top of a decommissioned nuclear reactor at the University of California, Los Angeles does house an experiment designed to keep an eye on the world.

Take a close look and you will discover dozens of miniature, low-resolution cameras and sensors that are wirelessly connected to computers throughout the 6,000-square-foot building. They are keeping track of traffic flow in public areas and monitoring temperature, humidity and acoustics.

Comment on this SOTT Focus

---
Axis of Evil
---
Olmert Blames Netanyahu for Hamas

Anon.
(IsraelNN.com)
2007-02-12 17:08:00

Prime Minister Ehud

Olmert accused

Likud chairman Binyamin (Bibi)

Netanyahu

Monday

of being responsible for establishing Hamas

. He also charged that the former Likud Prime Minister was prepared to surrender the Golan Heights to Syria.

Comment on this SOTT Focus

---

Magazine says U.S. provocates Iran for possible war


Xinhua
2007-02-12 13:40:00

The United States has been trying to provocate Iran for a possible war with the Islamic country, the Newsweek said in a report on Sunday, citing a former White House official.

"They intend to be as provocative as possible and make the Iranians do something (America) would be forced to retaliate for," Hillary Mann, the Bush administration's former National Security Council director for Iran and Persian Gulf Affairs, was quoted by the magazine as saying.

Comment on this SOTT Focus

---

U.S. Empire Slides Toward Coup, Bankruptcy in 'Blowback' Sequel

Michael Glennon
Bloomberg
2007-02-09 13:35:00

In Chalmers Johnson's unrelentingly grim view, today's dire global conditions are largely the fault of an arrogant, increasingly militarized U.S. bent on expanding its global empire.

If, as you read the preceding sentence, you find yourself nodding in agreement, you may well admire ''Nemesis: The Last Days of the American Republic.'' If you prefer a more nuanced and evenhanded consideration of U.S. responsibility for the world's woes, Johnson's arguments will sound overheated.

For an Asia specialist who taught at the University of California for 30 years, Johnson sounds surprisingly like Michael Moore. The U.S. Central Intelligence Agency, in his view, has become the ''private army'' of the ''Boy Emperor from Crawford, Texas.'' America doesn't have allies; it has ''satellites.'' The U.S. Air Force has become an ''overlord of the globe,'' and the whole country is headed toward a possible military coup or, more probable in Johnson's view, bankruptcy.

Comment on this SOTT Focus

---

Propaganda Alert! Pentagon blames Iran for 170 US deaths


UK Telegraph
2007-02-12 13:09:00

America today blamed Iran for the deaths of 170 US troops inside Iraq, accusing Teheran of supplying insurgents with increasingly sophisticated bombs.

Senior defence officials in Baghdad said that Iranian-supplied "explosively formed projectiles" were frequently being used against coalition forces.

They said the "highest levels" of Iran's regime were responsible for giving them to Shia militias in Iraq.

These bombs are specially designed to penetrate heavily armoured military vehicles and are capable of crippling the US army's main battle tank, the Abrams M1.

Comment on this SOTT Focus

---

Olmert spurns bid to reconsider Jerusalem dig


Reuters
2007-02-12 10:57:00

Israeli Prime Minister Ehud Olmert has spurned a call to consider halting excavation work near Jerusalem's most sensitive shrine, which has angered Muslims and threatened a Gaza ceasefire deal.

Palestinians have warned Israel the work near a compound housing the Dome of the Rock and al-Aqsa mosque, Islam's third holiest site, could derail a shaky truce in Gaza with the Jewish state.


Comment on this SOTT Focus

---

"Surprise!": Israel has plans to build nuclear power plant


Israel Insider
2007-02-12 08:20:00

The Israeli Atomic Energy Commission (IAEC) is mulling over the construction of a nuclear power plant in Israel, Director-General of the Israel Electric Corp Uri Bin-Nun said, quoting the head of IAEC, Gideon Frank.


The IAEC said in response that "the idea to erect a nuclear power plant for electricity generation is not new. In light of the State of Israel's energy needs, it's only natural that we have shown interest in the subject." However, the commission stressed that the issue will not be put up for discussion in the near future.


Comment on this SOTT Focus

---
Middle East Madness
---
Undercover Israeli force abducts a Palestinian child from Bethlehem


IMEMC
2007-02-12 17:02:00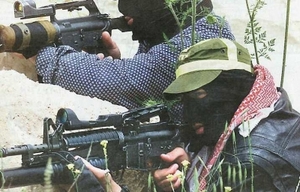 ©IMEMC
Undercover Israeli forces in Action - file 2006



An Israeli army undercover force abducted a Palestinian child on Monday midday from the southern West bank city of Bethlehem.

Eyewitnesses stated that undercover Israeli masked soldiers using a civilian car sped to the entrance of Duhisha refugee camp located on the eastern side of Bethlehem.

Hamza Hmamda, 16, was standing at the camp entrance when the force took him by suprise then forced him into the car. He was taken to a nearby Israeli military base just outside the city.

On Monday morning Israeli soldiers attacked and injured a Palestinian teen from Al Khader village in the southern part of Bethlehem as he was on his way to school.

Local sources reported that Issmat Salah, 17, was walking to his school when an Israeli army patrol stopped him. Soldiers started to beat him with batons and rifle buts.

Comment on this SOTT Focus

---

Bombs kill at least 76 in Baghdad markets


Reuters
2007-02-12 11:53:00

Bomb attacks at crowded markets in central Baghdad killed at least 76 people on Monday as Iraqis marked the first anniversary of a Shi'ite shrine bombing that pitched the country to the brink of civil war.

The blasts came a day after Shi'ite Prime Minister Nuri al-Maliki said Iraqi security forces would step up their deployment in Baghdad under a U.S.-backed offensive against militants.

In the deadliest attack, at least 71 people were killed and 164 wounded in the popular Shorja wholesale market.



An Interior Ministry spokesman said three car bombs exploded in quick succession. However, Major-General Abdul Rasool al-Zaidi from the Civil Defense Authority told Iraqiya state television the carnage was caused by five roadside bombs that blew up simultaneously around a multi-story building.



Comment on this SOTT Focus

---

At least 79 dead as bombs mock Baghdad security plan

by Mona Salem
AFP
2007-02-12 11:18:00

BAGHDAD - Devastating bomb attacks have ripped through two popular central Baghdad markets, killing at least 79 people in a lethal response to the Iraqi government's latest security plan.

The blasts were timed to mark the end of a national 15-minute pause for reflection called by Prime Minister Nuri al-Maliki on the first anniversary of the demolition of a Shiite shrine by Sunni bombers.

They also struck Shiite districts in the heart of the capital on a day when Maliki's security forces had launched a massive security sweep designed to halt just this kind of apparently sectarian massacre.

Comment on this SOTT Focus

---

Iran tests missiles "able to sink big warships"


Reuters
2007-02-12 10:52:00

Iran's Revolutionary Guards test-fired missiles on Thursday that a commander said could sink "big warships" in the Gulf, the Sea of Oman and the northern Indian Ocean, the state broadcaster said.

Iran is at loggerheads with the United States over its disputed nuclear program and what Washington calls its meddling in Iraq. The United States has ordered a second aircraft carrier to the Gulf to step up pressure on Iran.

"These missiles, with a maximum range of 350 km (220 miles), can hit different kinds of big warships in all of the Persian Gulf, all of the Sea of Oman and the north of the Indian Ocean," senior Revolutionary Guards naval commander Ali Fadavi said.

Fadavi was also quoted by the state broadcaster's Web site as saying that the 500-kg (1,100-lb) warhead of this missile had the capacity to sink "all kinds of big warships".


Comment on this SOTT Focus

---

Intelligence on Bin Laden whereabouts has gone 'cold': US general


AFP
2007-02-12 10:53:00

WASHINGTON - The United States believes Osama bin Laden is still alive, but intelligence on the Al-Qaeda mastermind has gone "cold," the former commander of US forces in Afghanistan said.

"Our working assumption is that Osama bin Laden is alive," Lieutenant General Karl Eikenberry told CNN's "Late Edition."

Comment on this SOTT Focus

---

At least 17 U.S. helicopters a month are reportedly hit by enemy fire

Tina Susman
Los Angeles Times
2007-02-12 06:24:00

THE CONFLICT IN IRAQ: THREAT TO HELICOPTERS
Helicopters risky, but still best option in Iraq, Army pilot says

BAGHDAD - An Army pilot said Sunday that enemy fire hit at least 17 U.S. helicopters a month in Iraq but that flying time for troops was growing because of the risks of road travel.

Maj. Gen. Jim Simmons, briefing reporters after a spate of helicopter crashes blamed on hostile fire, said pilots were dealing with a "knowledgeable, thinking enemy" and that investigators were looking into the possibility that two recent helicopter shoot-downs were the work of the same group.

At least five U.S. helicopters have crashed since Jan. 20, and witnesses north of Baghdad, in Taji, said they had seen another helicopter go down Sunday. Military officials in the capital said they had no reports of the incident, which, if confirmed, would be the third helicopter crash in 10 days.

Comment on this SOTT Focus

---
The Loan Gunmen
---
Nasdaq fails in takeover bid for London Stock Exchange

AP
International Herald Tribune
2007-02-12 11:30:00

LONDON: The Nasdaq stock market has failed for the second time in a year to win control of the London Stock Exchange, revealing that its hostile bid had been spurned by the majority of the British bourse's shareholders.

Nasdaq, which abandoned its first attempt for the exchange several months ago, had extended its current £2.7 billion, or $5.3 billion, offer by two weeks in an attempt to win over more shareholders - a move that proved fruitless in the final vote Saturday.

In the end, the New York-based exchange received acceptances worth just 0.41 percent of the exchange's ordinary shares in return for its bid.

Comment on this SOTT Focus

---
The Living Planet
---
An experiment that hints we are wrong on climate change

Nigel Calder
The Sunday Times
2007-02-11 13:52:00

That levelling off is just what is expected by the chief rival hypothesis, which says that the sun drives climate changes more emphatically than greenhouse gases do. After becoming much more active during the 20th century, the sun now stands at a high but roughly level state of activity. Solar physicists warn of possible global cooling, should the sun revert to the lazier mood it was in during the Little Ice Age 300 years ago.

Climate history and related archeology give solid support to the solar hypothesis. The 20th-century episode, or Modern Warming, was just the latest in a long string of similar events produced by a hyperactive sun, of which the last was the Medieval Warming.

Comment on this SOTT Focus

---

Mystery illness killing U.S. honeybees


Xinhua
2007-02-12 13:45:00

A mystery ailment labled Colony Collapse Disorder is killing tens of thousands of honeybee colonies across America.

The illness -- reported in at least 22 states -- is threatening the livelihood of beekeepers, honey production and possibly crops that need bees for pollination.

Comment on this SOTT Focus

---

Strong quake jolts Papua, Indonesia


Xinhua
2007-02-12 13:41:00

An earthquake of magnitude of 6.1 on the Richter scale occurred on Monday morning at Province Papua in Indonesia, Meteorological and Geophysical Bureau told Xinhua.

Comment on this SOTT Focus

---

Biggest earthquake for ten years strikes Spain


Expatica/EFE
2007-02-12 13:21:00

ADRID - An earthquake struck southwest Spain and Portugal on Monday, measuring 6.3 on the Richter Scale.

The epicentre was in the sea off Cape San Vincente in Portugal but its effects were felt across south and central Spain.

The National Geographic Institute said the earthquake struck at about 11.35am.

Comment on this SOTT Focus

---

Scientists looking for hidden volcano on Czech-German border


Prague Daily Monitor
2007-02-12 13:19:00

German and Czech scientists are looking for a volcano that they believe is hidden underground in the Cheb area, west Bohemia, and that is responsible for the rich mineral springs in west Bohemian spas.

According to the researches, the volcano is located on the Czech side of the border near the village of Novy Kostel north of Cheb, the German daily die Welt writes today.

Comment on this SOTT Focus

---

Snow just won't stop in upstate N.Y.

By WILLIAM KATES
Associated Press
2007-02-12 10:55:00

REDFIELD, N.Y. - The snow just won't stop. Intense lake-effect snow squalls that buried communities along eastern Lake Ontario for nine straight days diminished Sunday - then started up again early Monday.

Unofficially, the squalls have dumped 12 feet, 2 inches of snow at Redfield. If accurate, that would break the state record of 10 feet, 7 inches of snow that fell in nearby Montague over seven days ending Jan. 1, 2002, said Steve McLaughlin, a meteorologist for the National Weather Service in Buffalo.

Comment on this SOTT Focus

---
Health & Wellness
---
No new articles.
Science & Technology
---
Teraflop chip hints at the future


BBC News online
2007-02-12 15:29:00

A chip with 80 processing cores and capable of more than a trillion calculations per second (teraflop) has been unveiled by Intel.

The Teraflop chip is not a commercial release but could point the way to more powerful processors, said the firm.

The chip achieves performance on a piece of silicon no bigger than a fingernail that 11 years ago required a machine with 10,000 chips inside it.

Comment on this SOTT Focus

---

Internet users transformed into news reporters


AFP
2007-02-12 11:22:00

As picture-taking mobile telephones and digital movie cameras grow ubiquitous, Internet users worldwide are being recruited as citizen news reporters.

In December Yahoo launched YouWitnessNews, a website that posts offerings from users after the submissions pass muster with professional editors.

Founded almost two years ago, news website NowPublic.com taps into legions of people that post pictures, videos, or commentary online.

NowPublic boasts more than 60,000 contributing "reporters" in more than 140 countries and promises to quickly locate potential witnesses or news gatherers close to breaking events from natural disasters to terrorist attacks.

Comment on this SOTT Focus

---

Wikipedia is running out of cash

Nick Farrell
The Inquirer
2007-02-12 08:09:00

Online encyclopaedia Wikipedia might have to close because it only has enough funding for another four months.
Florence Devouard, chairwoman of the Wikimedia Foundation, told the Lift07 conference that the outfit might join the Everywhere Girl and disappear from the Interweb.


Wikipedia normally raises a $1 million a year, this year it has raised $1.1 million. But it claims that it needs $5 million a year to sustain operations.


Comment on this SOTT Focus

---
Our Haunted Planet
---
Global team searches for UFOs

Monte Whaley
Denver Post
2007-02-12 01:39:00

Larimer County man directs a global team of 400 investigators who look into reports of UFOs

Bellvue - James Carrion will often look up at the stars shining over his hilltop home near this Larimer County community and wonder who or what is watching.

"I think they know I'm looking for them," said the 41-year-old former Army intelligence officer.

Carrion is international director of the Mutual UFO Network, one of the largest groups in the world dedicated to examining sightings of unidentified flying objects and otherworldly phenomena.

Comment on this SOTT Focus

---
Don't Panic! Lighten Up!
---
Religious TV channel on carpet

GRANT ROBERTSON
Globe and Mail
2007-02-12 14:45:00

A religious television channel that has encouraged viewers to liquidate their retirement savings and charge up credit cards to make donations in the name of God may learn on Monday whether it answers to Canada's broadcast regulator as a higher power.

Comment on this SOTT Focus

---

Angry German tourist drops pants at airport X-ray machine


BREIBART.com
2007-02-11 11:54:00

MANILA, Philippines - A 66-year-old German tourist, annoyed by stringent security at Manila's airport, dropped his pants before walking through an X-ray machine, newspapers said Monday.

Authorities were not amused.

Instead of boarding a flight to Frankfurt on Friday, Hans Jurgen Oskar von Naguschewski was detained after police filed a complaint of lasciviousness against him, the Philippine Daily Inquirer and the Philippine Star newspapers reported.

Comment on this SOTT Focus

---

Talking Urinal Cakes Offer Drinking And Driving Advice


KOAT.com
2007-02-12 11:19:00

SANTA FE -- New Mexico has taken its fight against drunken driving to men's restrooms around the state.

The state has ordered 500 talking urinal cakes that will deliver a recorded anti-DWI message to bar and restaurant patrons who make one last pit stop before getting behind the wheel.

The top of the devices feature the state DWI slogan -- "You drink, you drive, you lose."

Comment on this SOTT Focus

---

Traveller held after Manila strip


BBC
2007-02-12 08:03:00

A German man who was so angered by airport security in the Philippines that he took off his trousers has been arrested for lasciviousness.


Hans Jurgen Oskar von Naguschewski, 66, performed the impromptu strip after being asked to go through the X-ray machine twice at Manila airport.


Instead of boarding his flight to Frankfurt, he was detained by police and is due in court on Monday.


Comment on this SOTT Focus

---
---

Remember, we need your help to collect information on what is going on in your part of the world!
Send your article suggestions to: sott(at)signs-of-the-times.org

---
Click here to return to the Signs of the Times Archive
Click here for today's Signs Page