---
Sections on today's Signs Page:
---
SOTT Focus
---
I Hope: A Dixie Chicks and SOTT Special Presentation

Steve McFarland
Signs Of The Times
2007-02-09 13:12:00



Comment on this SOTT Focus

---
Best of the Web
---
9/11: If I knew nothing else about it, I'd know this.

by Jay Esbe
OpEdNews
2007-02-09 12:05:00

Theories abound. And really, why shouldn't they. What else could possibly be expected when this government, this President, blocked the creation of the commission to investigate the biggest mass murder in American history. And what else could possibly be expected when this President then hand-picked the commission members after losing his battle for "silence"? And then there was the "mission statement" of the commission itself, or rather, the NON-mission statement: "Our purpose is not to assign RESPONSIBILITY for the attacks". This, by the DIRECTIVE of the President AS A CONDITION FOR THE CREATION OF THE COMMISSION.

I want to leave aside all the thermite, the too small holes in the pentagon, even the incredible "failures" or NORAD and the "mysterious" change of command structure by the Vice President. I want to leave aside for now, everything we suspect. It's a mountain, and whether you think the mountain smells like bullshit or not, it's far too big to just go away. No, what I want to talk about is not what we suspect, but WHAT WE KNOW. What we already have learned is a fact, and facts, beyond any reasonable doubt or further arguments, lest those who doubt expose their own patent dishonesty immediately.

Comment on this SOTT Focus

---

Thirty-Six Sure-Fire Signs That Your Empire Is Crumbling

by David Michael Green
The Daily Reckoning
2007-02-09 10:16:00

So. You've built yourself an empire, eh?

Well, bully for you!

What's next, you ask? Well, now you've got to do what everybody does when they have an empire, of course. You've got to worry about it falling apart, mate!

But how to tell for sure? Let me see if I can be helpful. Here are some rules of thumb to keep in mind, thirty-six sure-fire indicators that your empire is falling apart:

You know your empire's crumbling when the folks who are gearing up their empire to replace yours start blowing up satellites in space. And then they don't bother to return your phone calls when you ring up to ask why.

Comment on this SOTT Focus

---
U.S. News
---
Probe into ex-Playboy model's death


Blackpool Gazette
2007-02-09 12:15:00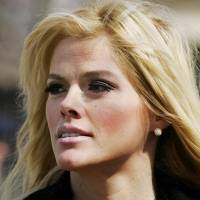 ©unk
Experts are investigating the death of Anna Nicole Smith
Comment on this SOTT Focus
---

Sad Story of Anna Nicole

by Mike Gallagher
The Mike Gallagher Show
2007-02-09 12:10:00

I find it amazingly creepy that when I heard the news on the radio today that Anna Nicole Smith had suddenly died at the age of 39, it didn't surprise me one bit.

Comment on this SOTT Focus

---

West Point Graduates Against the War Thank Lt. Ehren Watada


West Point Grads Against The War
2007-02-09 10:57:00

Dear Lieutenant Ehren Watada:

We are pleased to write to you to express our profound respect and gratitude for your refusal to participate in the illegal war in Iraq. We stand with you regarding the illegality of the orders issued to you and fully support your exercising your conscientious duty to refuse to obey them.

Comment on this SOTT Focus

---

Police Chief forges documents, steals house -- gets probation!!

by Kimberly C. Moore
Florida Today
2007-02-09 10:51:00

Viera, Florida -- A judge found Melbourne Beach Police Chief David Syrkus guilty Wednesday of grand theft and principal to forgery. He was sentenced to two years probation.

Comment on this SOTT Focus

---

One million women could sue Wal-Mart in sex bias class action

By Rupert Cornwell in Washington
UK Independent
2007-02-09 09:36:00

The biggest sex discrimination lawsuit in US history has taken a big step forward with the ruling by a federal appeals court allowing a complaint brought by six women in 2001 against Wal-Mart to proceed as a class-action case. The decision means that over one million past and present female staff may seek compensation from the world's largest retailer which could ultimately run into the billions of dollars.

Comment on this SOTT Focus

---

Pelosi May Decline Air Force Flights Over Plane Issue - Murtha Intimidates

By Laura Litvan
Bloomberg
2007-02-09 07:13:00

House Speaker Nancy Pelosi said she might decline the use of Air Force planes to travel from Washington to her San Francisco district because the Pentagon won't guarantee her an aircraft that can make the trip non-stop.

''I have said that I am happy to ride commercial if the plane they have doesn't go coast to coast,'' Pelosi said today.

Comment on this SOTT Focus

---
UK & Euro-Asian News
---
Professor outrages Jews with book claim: Jews Sacrificed Christian Children and Consumed Their Blood

By Andrew M Rosemarine
The Telegraph, UK
2007-02-09 12:18:00

A Jewish academic has shocked Italy by claiming Jews murdered Christians for their blood in the Middle Ages so it could be used in rituals.

The details were revealed in the Italian newspaper, the Corriere della Sera, which published extracts of the book, Easter of Blood by Professor Ariel Toaff.

The claims were denied by leading Jewish figures including his father Elio, once the chief Rabbi of Rome.

Comment on this SOTT Focus

---

A real da Vinci mystery is close to being solved

By Ian Fisher
International Herald Tribune
2007-02-09 12:12:00

FLORENCE: Maurizio Seracini claims not to be pleased that he is the only person mentioned by his real name in "The Da Vinci Code." A scientist turned art detective, he has no need for any manufactured mystery around Leonardo. For 32 years he has chased a real one - and he seems now, finally, poised to solve it.

Comment on this SOTT Focus

---

France wants UN council reaction on Israel/Lebanon

By Michelle Nichols
Reuters
2007-02-09 11:28:00

UNITED NATIONS - France wants the U.N. Security Council to discuss and react to a border clash between Israel and Lebanon, France's U.N. ambassador said on Thursday.

Israeli and Lebanese soldiers exchanged fire on Wednesday after Lebanese troops shot in the air as an Israeli patrol crossed a security fence near the border to search for explosives planted by Hezbollah guerrillas. No one was hurt.

Comment on this SOTT Focus

---

'Delusional' Blair's defence of special relationship with US has hollow ring

By Andrew Grice, Political Editor
UK Independent
2007-02-09 09:38:00

Tony Blair was accused of

"delusional" behaviour

after he mounted a strong defence of making Britain's special relationship with the United States the cornerstone of his foreign policy.

An unrepentant Mr Blair told MPs the relationship had given Britain more clout at the world's top table during his 10 years in power and insisted that it had resulted directly in progress on climate change, the Middle East and Africa.

But his critics said little progress had been made on these issues and that Mr Blair had enjoyed little influence over President George Bush.



Comment on this SOTT Focus

---
Around the World
---
Drug violence in Acapulco: 5 policemen killed and a note threatening the government

Associated Press
Aztarnet.com
2007-02-09 12:26:00

ACAPULCO, Mexico - A defiant message addressed to the federal government was found in a vehicle believed to be used by the group of gunmen that killed five police officials in Acapulco earlier this week, authorities said Thursday.

The note was found early Thursday in a Suburban van parked outside the second of two houses searched by federal authorities between Tuesday and Thursday, said an official.

Agents of the federal Attorney General's Office searched the houses after taking control of the investigation into Tuesday's brazen daylight murders of five police officials in two state police stations located on the outer edges of Acapulco.

The message read, "We could give a damn about the federal government, and this is proof," the "proof" apparently being a reference to the shootings, the official said.

Comment on this SOTT Focus

---

Cuba's Castro 'able to eat again'


BBC News
2007-02-09 00:22:00

Venezuela's ambassador to Cuba has said the country's ailing leader Fidel Castro has begun eating again as his health improves following surgery.



Comment on this SOTT Focus

---

N Korea talks enter crucial day


BBC News
2007-02-09 00:02:00

Delegates at six-party talks on North Korea's nuclear programme have begun discussing a draft agreement on their second day of negotiation.

On a positive first day, Chinese officials drafted an outline plan after Pyongyang agreed on initial steps towards disarmament. South Korean delegate Chun Yung-woo said the Chinese draft offered a good start for discussions.



Comment on this SOTT Focus

---
Big Brother
---
GPS shoes make people findable

KELLI KENNEDY, Associated Press Writer
Yahoo! News
2007-02-09 05:04:00

MIAMI - Isaac Daniel calls the tiny Global Positioning System chip he's embedded into a line of sneakers "peace of mind." He wishes his 8-year-old son had been wearing them when he got a call from his school in 2002 saying the boy was missing. The worried father hopped a flight to Atlanta from New York where he had been on business to find the incident had been a miscommunication and his son was safe.

Days later, the engineer started working on a prototype of Quantum Satellite Technology, a line of $325 to $350 adult sneakers that hit shelves next month. It promises to locate the wearer anywhere in the world with the press of a button. A children's line will be out this summer.

Comment on this SOTT Focus

---

The brain scan that can read people's intentions

Ian Sample, science correspondent
The Guardian
2007-02-09 06:47:00

A team of world-leading neuroscientists has developed a powerful technique that allows them to look deep inside a person's brain and read their intentions before they act.

The research breaks controversial new ground in scientists' ability to probe people's minds and eavesdrop on their thoughts, and raises serious ethical issues over how brain-reading technology may be used in the future.

Comment on this SOTT Focus

---

Records show: NYPD held GOP protesters up to 6 times longer

By LARRY NEUMEISTER
Associated Press
2007-02-08 21:21:00

NEW YORK - Hundreds of protesters arrested during the 2004 Republican National Convention were held for up to six times longer than those arrested on charges unrelated to the convention, according to city documents made public Thursday.

Comment on this SOTT Focus

---
Axis of Evil
---
It's Bush vs. America - and Bush wins

By LARRY DERFNER
Jerusalem Post
2007-02-09 10:46:00

What's going on in Washington now is unbelievable - Bush is getting away with it. He's escalating the war in Iraq. He's sending 21,500 more soldiers over there. Nobody's stopping him, nobody's going to, either - not the Democrats, not the new Republican realists and not American public opinion, where Bush is heading down to Nixon's Watergate level.

Comment on this SOTT Focus

---

Rice confronted over Iran evidence


Al Jazeera
2007-02-09 10:41:00

Condoleezza Rice, the US secretary of state, has been confronted in congress over the US administration's failure to provide firm evidence for Iran's alleged nuclear weapons development.

Ron Paul, a Republican congressman, said: "Unproven charges against Iran's nuclear intentions are eerily reminiscent of the false charges made against Iraq."

Comment on this SOTT Focus

---

Senator calls report 'devastating condemnation' of Office of Special Plans

Larisa Alexandrovna
Raw Story
2007-02-09 10:31:00

Contrary to speculation and some earlier reports, the Department of Defense Inspector General's office did not exonerate the controversial Office of Special Plans, which has been accused of cooking pre-war intelligence on Iraq, nor was its then chief overseer, former Undersecretary of Defense for Policy, Douglas Feith, vindicated.

Comment on this SOTT Focus

---

After the disaster of Iraq, Bush now wants to destroy Algeria

By Leonard Doyle
UK Independent
2007-02-09 09:33:00

War, it is said, is God's way of teaching Americans geography. As Iraq sinks into the mire, President Bush's attention is turning to Algeria.

Comment on this SOTT Focus

---

Ethiopia is accused of 'torturing and illegally jailing opponents of regime' - The U.S. Does It!!

By Steve Bloomfield in Addis Ababa
UK Independent
2007-02-09 09:30:00

Ethiopia is conducting a systematic campaign of intimidation, detention and torture against political opponents of its increasingly autocratic government, human rights groups have alleged.

Comment on this SOTT Focus

---

U.S. Destroying War Whore Rice sez Chavez is "destroying" Venezuela - What a Hypocrite!


Reuters
2007-02-09 09:22:00

WASHINGTON - U.S. Secretary of State Condoleezza Rice said on Wednesday she believed Venezuelan President Hugo Chavez was destroying his country economically and politically.

Venezuela's Congress on January 31 granted Chavez powers to rule by decree for 18 months as he tries to force through nationalizations key to his self-styled leftist revolution.

Comment on this SOTT Focus

---
Middle East Madness
---
Robert Fisk: Iraqi insurgents offer peace in return for US concessions

Robert Fisk
The Independent
2007-02-09 12:47:00

For the first time, Sunni insurgents disclose their conditions for ceasefire in Iraq

For the first time, one of Iraq's principal insurgent groups has set out the terms of a ceasefire that would allow American and British forces to leave the country they invaded almost four years ago.

The present terms would be impossible for any US administration to meet - but the words of Abu Salih Al-Jeelani, one of the military leaders of the Sunni Iraqi Islamic Resistance Movement show that the groups which have taken more than 3,000 American lives are actively discussing the opening of contacts with the occupation army.

Al-Jeelani's group, which also calls itself the "20th Revolution Brigades'', is the military wing of the original insurgent organisation that began its fierce attacks on US forces shortly after the invasion of 2003. The statement is, therefore, of potentially great importance, although it clearly represents only the views of Sunni Muslim fighters.

Comment on this SOTT Focus

---

Lying War Whore Rice Denies Seeing Iranian Proposal in '03

By Glenn Kessler
Washington Post
2007-02-09 11:00:00

Secretary of State Condoleezza Rice was pressed yesterday on whether the Bush administration missed an opportunity to improve relations with Iran in 2003, when Tehran issued a proposal calling for a broad dialogue with the United States, on matters including cooperation on nuclear safeguards, action against terrorists and possible recognition of Israel.

Comment on this SOTT Focus

---

US fears Iraqi insurgents have better missiles as helicopter is downed

By Patrick Cockburn
UK Independent
2007-02-09 09:35:00

Fears that Iraqi insurgents may be using either improved missiles or better tactics mounted after the fifth helicopter in just over two weeks was shot down by an anti-aircraft missile north-west of Baghdad.

The US Sea Knight was hit yesterday killing all seven people on board, according to an Iraqi air force official.

Comment on this SOTT Focus

---

Violence erupts at Jerusalem holy site


UK Independent
2007-02-09 09:27:00

Hundreds of angry worshippers threw stones and bottles at police today in an eruption of outrage over contentious Israeli renovation work at a disputed holy site in Jerusalem's Old City.

About 200 police were at the scene on the hilltop compound known to Muslims as the Noble Sanctuary and to Jews as the Temple Mount, to try to quell the violence, police spokesman Micky Rosenfeld said.

Comment on this SOTT Focus

---

Iran Threatens U.S. if Attacked


Associated Press
2007-02-08 21:51:00

TEHRAN, Iran - If the United States were to attack Iran, the country would respond by striking U.S. interests all over the world, Iranian supreme leader Ayatollah Ali Khamenei said Thursday.

Comment on this SOTT Focus

---

Why Was the Palestinian Mother of Eleven Murdered While Trying to Protect Her Deaf Husband?

by Paul Findley
mediamonitors
2007-02-08 21:27:00

"U.S. media are generally brave, except where Israel is concerned. So are members of Congress. So is the presidency. And the rest of us? Almost everyone is afraid to criticize Israel, no matter how barbaric its behavior."

Comment on this SOTT Focus

---
The Loan Gunmen
---
HSBC warns over US mortgage bad debt

Nick Hasell
London Times
2007-02-08 21:47:00

HSBC, Europe's biggest bank, last night gave warning that bad debts in its troubled US mortgage lending business would be 20 per cent higher than forecast.

Comment on this SOTT Focus

---
The Living Planet
---
N.Y. county nearing 100 inches of snow


Associated Press
2007-02-09 13:28:00

OSWEGO, N.Y. - New York's governor declared a disaster in Oswego County, where five straight days of lake-effect squalls have dumped nearly 100 inches of snow, and even more snow was forecast through the weekend.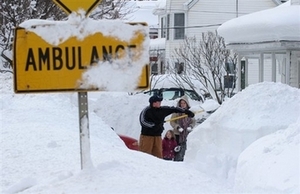 ©Associated Press
Comment on this SOTT Focus
---

Even a limited nuclear exchange could trigger a climate catastrophe

Sid Perkins
ScienceNews
2007-02-08 18:04:00

In the mid-1980s, at the height of the Cold War, the United States and the Soviet Union each had thousands of nuclear warheads, along with a multitude of aircrews and missiles, sitting on red alert to carry those bombs to their targets at a moment's notice. The philosophy of mutual assured destruction - the notion that any use of nuclear weapons would trigger a full-fledged exchange that neither nation would survive - may have deterred any use of such bombs since World War II.

Comment on this SOTT Focus

---
Health & Wellness
---
Repressed memories a recent development?

Kerri Smith
Nature
2007-02-09 12:35:00

The idea of repressed memory - when traumatic events are wiped from a person's conscious memory but resurface years later - has had a chequered past. Some have cited it as evidence in court, yet others dismiss it as nothing more than psychiatric folklore.

A new study adds a literary layer of evidence to the debate. To see how long the idea of repressed memories have been around, a group of psychologists and literature scholars turned to historical writings.

Comment on this SOTT Focus

---
Science & Technology
---
DNA clue to presidential puzzle

By Paul Rincon
BBC
2007-02-09 12:37:00

DNA tests carried out on two British men have shed light on a mystery surrounding the ancestry of Thomas Jefferson, America's third president. In the 1990s, DNA was taken from male relatives of Jefferson to see if he fathered a son with one of his slaves. They found the president had

a rare genetic signature found mainly in the Middle East and Africa

, calling into question his claim of Welsh ancestry. But this DNA type has now been found in two Britons with the Jefferson surname.

Comment on this SOTT Focus

---

'Doomsday' vault design unveiled

Mark Kinver
BBC News online
2007-02-09 00:03:00

The final design for a "doomsday" vault that will house seeds from all known varieties of food crops has been unveiled by the Norwegian government.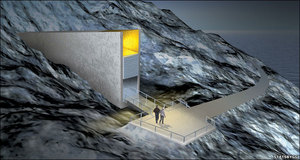 ©statsbygg
Artist's impression of the entrance to the vault
Comment on this SOTT Focus
---
Our Haunted Planet
---
FOIA declassified documents - A Treasure Trove


ufologie.net
2007-02-09 12:26:00

The linked website archives a collection of documents, some of them were formerly secret or confidential, they were all declassified because of the Freedom Of Information Act.

The Freedom of Information Act (F.O.I.A) is an American law that allows members of the public to obtain copies of classified documents by having all or parts of the documents declassified by order of a federal judge. The judge may refuse the declassification of a document if it is necessary for the document to remain classified because it affects national security. At least, that is in theory. In practice it has been very unreliable, if one group requests for a set of documents and gets them, it does not necessarily mean that a second group will be able to get them. If the government denies they have got the documents that you are looking for, they may not be telling the truth. It has been known for a government agency to deny that it has ANY documents on an incident yet release it some months later.

Comment on this SOTT Focus

---

Debunkery: The Reality of Recent UFO Sightings

By Benjamin Radford
LiveScience
2007-02-09 11:44:00

America has seen a spate of alleged UFO sightings in recent weeks and months. Eyewitnesses in Arizona, Illinois, Arkansas, North Carolina, and other states have reported seeing mysterious lights and objects in the sky.


Comment on this SOTT Focus

---

Meteorite Causes Damage - Or Maybe Not

by Kevin Rogers
DearneToday UK
2007-02-09 11:41:00

A 'METEORITE' seen flashing through the sky before destroying a tree in Mexborough turned out to be a meteor-wrong. Or did it?
Denaby student Shane McGarrigle and two friends turned detective after they saw a flash in the sky and heard a huge bang as they walked near Ferryboat bridge last Wednesday night.

Comment on this SOTT Focus

---
Don't Panic! Lighten Up!
---
Missing for 25 years after getting on wrong bus


The Scotsman
2007-02-09 12:43:00

BANGKOK - A 76-year-old Malay Muslim woman from southern Thailand who got on the wrong bus 25 years ago and ended up living at the other end of the country has been reunited with her family, officials and domestic media said on Tuesday.

Unable to speak, read or write Thai, Jaeyaena Beuraheng boarded a bus in Malaysia thinking it was bound for Narathiwat, one of three Muslim-majority provinces in Buddhist Thailand's far south.

Comment on this SOTT Focus

---

Beware Pseudo-Skepticism - Randi is a Fraud

by Peebrain
PsiPog
2007-02-09 12:30:00

On January 29th, 2005, we were talking about the James Randi $1 Million Paranormal Challenge in the chat room. If you don't know what the Challenge is, the short version is that this ex-magician, James Randi, is willing to give a million dollars to anyone who can prove something paranormal. It's common for people to ask us why we don't take the Challenge with all the stuff we talk about on PsiPog. Clearly we qualify for the paranormal, and it would seem like easy money. While talking in the chat room, annie made the observation that the prize was in the form of bonds, and not cash. She tried to explain to me how bonds can be "worth" a million dollars legally, but in reality could be completely worthless.

Comment on this SOTT Focus

---
---

Remember, we need your help to collect information on what is going on in your part of the world!
Send your article suggestions to: sott(at)signs-of-the-times.org

---
Click here to return to the Signs of the Times Archive
Click here for today's Signs Page