---
Sections on today's Signs Page:
---
SOTT Focus
---
Of The Chameleon's (or Caterpillar's) Dish

a. saccus
Signs of the Times
2007-02-01 15:16:00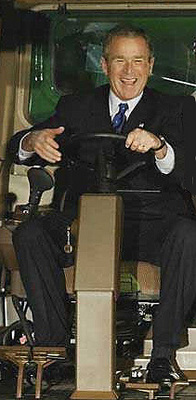 ©unknown
King: 'How fares our cousin Hamlet?'

Hamlet: 'Excellent, i' faith; Of the chameleon's dish: I eat the air, promise-crammed;'


I awoke from a nap with that passage tripping through my mind. What on earth does that mean? I wondered, as I pulled down the Bard from my bookshelf, and thanked the God of Helpful Editors, for sending me one who had noted in the margins:


"chameleon's dish", i.e., the air (which was believed to be the chameleon's food); Hamlet willfully takes "fares" in the sense of "feeds".


Air, huh? So I took a sniff, then a huff, and then a great, big, deep gulp of air. Unlike Hamlet, however, I cannot say that I "fared" very well with my serving of "the chameleon's dish". No, not at all.

Comment on this SOTT Focus

---

Pathocracy Begets Idiocracy

A. Branson
Signs of the Times
2007-02-01 14:40:00


©Ternion



I recently rented the movie Idiocracy, having heard from several people that is was hilariously funny and, from a few others, that it would make me weep. As usual, the few were closer to the mark.

Comment on this SOTT Focus

---
Best of the Web
---
Israel's Kafkaesque "Matrix of Control"

Stephen Lendman
sjlendman.blogspot.com
2007-02-01 11:17:00

Finding an equitable solution to the intractable, festering decades-long Israeli-Palestinian conflict is the Gordian Knot that must be cut to achieve peace overall in the Middle East. Today, no solution is in sight nor are any serious efforts planned to find one despite occasional rhetoric to the contrary like what's now being heard from Washington with similar disingenuous echos inside Israel.

Comment on this SOTT Focus

---

Bush Shoots for "Jaws," Delivers "Jaws 2"

Keith Olbermann
MSNBC "Countdown"
2007-01-30 10:49:00

President claimed to stop four terror plots, but where is the evidence?

West Yorkshire in England has a new chief police constable.

Upon his appointment, Sir Norman Bettison made one of the strangest comments of the year:

"The threat of terrorism," he says, "is lurking out there like 'Jaws 2.'"

Sir Norman did not exactly mine the richest ore for his analogy of warning. A critic once said of the flopping sequel to the classic film: "You're gonna need a better screenplay."

But this obscure British police official has reminded us that terrorism is still being sold to the public in that country - and in this - as if it were a thrilling horror movie and we were the naughty teenagers about to be its victims.

Comment on this SOTT Focus

---

Vice President's Reality Is An Exercise In Lunacy

Maureen Dowd
New York Times News Service
2007-02-01 09:45:00

Dick Durbin went to the floor of the Senate on Thursday night to denounce the vice president as "delusional."

It was shocking, and Sen. Durbin should be ashamed of himself.

Delusional is far too mild a word to describe Dick Cheney. Delusional doesn't begin to capture the profound, transcendental one-flew-over daftness of the man.

Has anyone in the history of the United States ever been so singularly wrong and misguided about such phenomenally important events and continued to insist he's right in the face of overwhelming evidence to the contrary?


Comment on this SOTT Focus

---
U.S. News
---
Senate corners Bush over troop increase

Mark Tran
Guardian Unlimited
2007-02-01 16:29:00

George Bush was today facing further political isolation over his policy on Iraq after top Senate Democrats and Republicans agreed on a provisional resolution opposing a troop increase.

The White House has been lobbying fiercely to head off such a resolution and its failure to do so underlines the unpopularity of Mr Bush's plan to send an extra 21,500 troops to Iraq.

Comment on this SOTT Focus

---

Former Times Reporter Testimony Is Challenged

By NEIL A. LEWIS
NY Times
2007-02-01 11:29:00

WASHINGTON - A former reporter for The New York Times jousted for nearly two hours on Wednesday with a lawyer for I. Lewis Libby Jr. over her credibility and memory.

They argued over the significantly damaging testimony that the reporter, Judith Miller, had given about three conversations she had with Mr. Libby, the former chief of staff for Vice President Dick Cheney, who is facing perjury and obstruction of justice charges.

Comment on this SOTT Focus

---

You must be joking! Al Gore seen as possible winner of 2007 Nobel Peace Prize


Associated Press
2007-02-01 10:52:00

Former US vice president Al Gore is seen as a possible winner of the 2007 Nobel Peace Prize for his efforts to save the planet from global warming, the head of the Oslo Peace Research Institute has said.


"The issue of global warming is also very topical and ... it wouldn't be impossible for the Nobel committee to honour a person combatting this threat. In such case, Al Gore ... seems to me to be a possible candidate," the institute's head, Stein Toennesson told AFP Thursday.


Emails, faxes and letters have been flowing in to the Nobel Institute in Oslo ahead of the February 1 deadline for nominations, with Finnish peace broker Martti Ahtisaari and Chinese dissident Rebiya Kadeer also tipped as possible laureates.


Comment on this SOTT Focus

---

White House gives Congress secret wiretap files

Geoff Elliott, Washington correspondent
The Australian
2007-02-01 09:59:00

RESURGENT Democrats, now in control of Congress, have forced a big concession from President George W. Bush, the administration agreeing yesterday to turn over classified documents about its domestic spying program to Congress.

Most of the documents were understood to have been handed to judiciary and intelligence committees in Congress yesterday, ending a standoff that had included threats from Democrats that they would start issuing subpoenas to the White House.

Comment on this SOTT Focus

---

Molly "Raise Hell" Ivins, 1944-2007


Texas Observer
2007-02-01 08:23:00

Syndicated political columnist Molly Ivins died of breast cancer Wednesday evening at her home in Austin. Molly's enduring message is, "Raise more hell."

Comment on this SOTT Focus

---

Texas liberal political wit Molly Ivins dies of cancer

By Bruce Nichols
Reuters
2007-02-01 05:24:00

HOUSTON - Molly Ivins, the best-selling author and columnist who aimed her razor-sharp barbs at politicians and dubbed President George W. Bush "Shrub," died on Wednesday. She was 62.

Diagnosed with breast cancer in 1999, Ivins had been undergoing her third series of treatments when she died at home.

Comment on this SOTT Focus

---
EurAsian News
---
Here We Go Again Dept: I Was Poisoned by Russians Sez Judge

Luke Harding in Moscow
The Guardian
2007-02-01 16:40:00

The former president of the European court of human rights yesterday claimed he was poisoned during a visit to Russia in late October - three days before the former KGB officer Alexander Litvinenko was fatally poisoned in London.

Luzius Wildhaber, who retired last month as Europe's most senior judge, told a Swiss newspaper that he had fallen violently ill after a three-day trip to Moscow.

Comment on this SOTT Focus

---

Berlusconi's wife forces him into a public apology

John Hooper in Rome
The Guardian
2007-02-01 16:36:00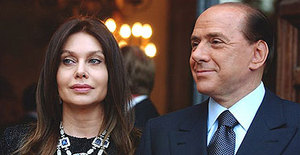 ©Susan Walsh/AP
Silvio Berlusconi and his wife Veronica Lario.
Comment on this SOTT Focus
---

Murdered spy had no reason to run, Putin says


Guardian Unlimited
2007-02-01 16:33:00


©Alistair Fuller/AP
Alexander Litvinenko at his London home in 2002.
Comment on this SOTT Focus
---

Russian shock at 'gagged' babies


BBC
2007-02-01 11:28:00

Russian prosecutors are investigating allegations that hospital staff in Yekaterinburg gagged babies because they did not want to hear them crying.

The patient at the hospital in the southern Urals who reported the case heard the children's muffled cries.

She used her mobile phone to film a baby lying in a cot with his mouth taped, while others had dummies taped to their mouths. They are all orphans.

Comment on this SOTT Focus

---

Use a mobile in London... and lose your vehicle


ThisIsLondon
2007-02-01 11:26:00

Controversial powers for police to confiscate vehicles if their driver is using a mobile or not wearing a seatbelt are to be used across London.

Police chiefs say an eight-month trial of Operation Reclaim - nicknamed "stop and seize" - has led to a 29 per cent drop in serious crimes such as robbery and burglary in west London.

Comment on this SOTT Focus

---

Police quiz Blair again

BILL JACOBS
Edinburgh Evening News
2007-02-01 09:58:00

TONY BLAIR has been quizzed by police for the second time over the cash for honours scandal, it emerged today.

The Prime Minister's official spokesman revealed that detectives questioned his boss for less than an hour but refused to discuss the contents of the conversation.

Comment on this SOTT Focus

---
Around the World
---
Chavez clears way for 'maximum revolution'

By Fabiola Sanchez in Caracas
UK Independent
2007-02-01 16:25:00

A congress wholly loyal to President Hugo Chavez has approved a law granting the Venezuelan leader authority to enact sweeping measures by presidential decree. Meeting yesterday in a session that resembled a political rally, lawmakers approved all four articles of the law and proclaimed: "Fatherland, socialism or death! We will prevail!"

Comment on this SOTT Focus

---

Torture Sours U.S.-Canadian Right-Wing Lovefest

By Sarah Anderson
AlterNet
2007-02-01 08:41:00

Stephen Harper, Canada's conservative prime minister, campaigned on strengthening ties with the Bush administration. But the love affair has ended over the American "rendition" of a Canadian citizen to Syria.

Comment on this SOTT Focus

---

Arrests after 'adultery' stoning


BBC
2007-02-01 06:44:00

Two people have been arrested after a couple were tied to a tree and stoned to death for allegedly committing adultery, Pakistani police say.


They were killed in a village in Punjab province on Sunday. Police said those arrested were relatives of the woman.


Comment on this SOTT Focus

---

Iran daily says 9/11 a 'White House conspiracy'


DNA World/AFP
2007-01-31 19:13:00

TEHRAN: A hardline Iranian newspaper on Monday described the September 11 attacks as a "black conspiracy inside the White House", publishing what it said was evidence the strikes could have been staged by US officials.


The paper, whose editor-in-chief is appointed by Iran's supreme leader Ali Khamenei, compiled a full page of reports from foreign press sources which it said cast serious doubts on the official version of events.


The reports "show the involvement of the American officials in the event," it said.

Comment on this SOTT Focus

---
Big Brother
---
X-ray cameras 'see through clothes'


The Guardian
2007-01-29 13:58:00



©Signs of the Times



The Government is considering installing X-ray cameras on lampposts to spot armed terrorists and other criminals.

According to a leaked memo seen by The Sun, "detection of weapons and explosives will become easier" if the scheme drawn up by Home Office officials is adopted.

However, officials acknowledged that it would be highly controversial as the cameras can "see" through clothing.


Comment on this SOTT Focus

---

Uruknet Cut Off From Google News. A Call For Action!

Les Blough
Axis of Logic
2007-02-01 13:19:00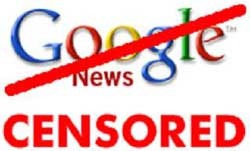 ©unk
The only proven way to get around censorship is to share information by word of mouth, friend to friend. Share Alternative News urls with everyone you know and urge them to find out the facts.



Well, Google is at it again. It's another attack on Uruknet. But the attack is not surprising, considering that bar none, URUKNET is and has been the most consistent, credible, and powerful web-based source of News and Information on Iraq during the last 4 years. They have incomparable lines of communication direct from inside Iraq that fly in the face of the lies of the Global Corporate Empire. When the imperialists cannot buy off or intimidate websites like URUKNET, they can always depend on their billion dollar corporations like Google to get the job done.

Comment on this SOTT Focus

---

Google: Disabling the Politically Incorrect

By Kurt Nimmo
Alternative Press Review
2007-02-01 13:16:00

As Raw Story tells us, Google has finally addressed link bombs, attempts to influence the ranking of a given page in results returned by the Google search engine. Specifically, and apparently embarrassing for the corporation, entering "miserable failure" in the search engine returned George Bush. Vladimir Putin returned "enemy of the people," a description not too far off the mark.

Comment on this SOTT Focus

---

U.S. to give Congress records on spying program

Richard A. Serrano
LA Times
2007-02-01 08:34:00

A two-week standoff over documents in the White House domestic spying program came to an end Wednesday when Atty. Gen. Alberto R. Gonzales agreed to turn over to Congress classified material about secret eavesdropping.


The Bush administration last month said it would put its surveillance of potential terrorist activities under supervision of a federal court but did not disclose details of the revised program. A key Senate panel, newly controlled by Democrats, demanded access to the records to gauge whether the administration was going too far or breaking any laws in tracking terrorism suspects.


The decision to share information with Congress was the latest concession by the administration, which had argued that it had the right to conduct its "war on terror" as it deemed necessary and that secrecy was vital to national security.


Comment on this SOTT Focus

---

Nobel Laureate Cancels Germany Trip Over Security Fears


dw-world.de
2007-01-31 18:00:00

Orhan Pamuk, the Turkish author who received the Nobel Literature Prize last year, has cancelled a promotional trip to Germany due to fears that he may be killed if he leaves his home, a German newspaper has reported.

Comment on this SOTT Focus

---
Axis of Evil
---
Breaking News! Expect Double the Troops in "Surge"


defensetech.org
2007-02-01 16:13:00

President Bush and his new military chiefs have been saying for nearly a month that they would "surge" an additional 21,500 troops to Iraq, in a last, grand push to quell the violence in Baghdad and in Anbar Province. But a new study by the non-partisan Congressional Budget Office says the real troop increase could be as high as 48,000 -- more than double the number the President initially said.

Comment on this SOTT Focus

---

U.S. Cautions Europeans to Avoid Oil, Gas Deals With Iran

By Steven Mufson
Washington Post
2007-02-01 16:10:00

The Bush administration is warning European oil and gas companies against investing in Iran, trying to head off a push by Tehran to attract new investment by international petroleum giants.

In the past two weeks, the administration has met with European oil company executives about the Middle East, and during one session a senior State Department official cautioned that the situation with Iran was "hot and is going to get hotter," one executive said.

Comment on this SOTT Focus

---

Abbas: Far from 'the right and moral point'

Rima Merriman
The Electronic Intifada
2007-02-01 14:27:00

The chasm between Abbas's vision of a peaceful resolution to the conflict and the "hopeful" signs he has read into Olmert's administrative manipulations of the status quo is astounding in its enormity. Abbas is careful to describe his oft-announced vision as one that "must end with the establishment of an independent Palestinian state in East Jerusalem, the West Bank and Gaza within the 1967 borders, an independent state that lives in security and peace with all its neighbors, including Israel, and with finding a fair and negotiated resolution for the Palestinian refugees in accordance with UN resolution 194." It's a vision that, were the Israelis even remotely ready to grant from their position of authority and power, Abbas would have absolutely no problem selling tomorrow to any and all Palestinian factions and to Palestinians in the diaspora and to the entire Arab and Muslim world.

Comment on this SOTT Focus

---

Time to get serious about Israel

John Hilary
The Guardian
2007-01-31 14:14:00

A multi-party committee of MPs is pressing for sanctions over Israel's treatment of the Palestinians.

You know that things are serious when a parliamentary select committee puts out a call for sanctions against another sovereign state. Doubly so when that state is supposed to be one of Britain's key allies in the Middle East.

Yet today the House of Commons international development committee is calling on the Labour government to press for sanctions against Israel over its treatment of the Palestinian people. Things must be pretty bad.



Things are indeed bad, says the committee's new report. As a result of Israeli occupation and the accompanying restrictions on movement, the Palestinian economy is in freefall. Fully 70% of Palestinians are now living in poverty, according to UN calculations, a figure which rises to 80% in Gaza. Over half of all Palestinians are now unable to cover their families' daily food needs without relying on external aid - a scandal in such a rich and fertile land.


Comment on this SOTT Focus

---

US strike group transits Suez Canal


Associated Press
2007-01-30 13:53:00

A US Navy strike group led by the assault ship USS Bataan steamed through the Suez Canal on Tuesday on its way to join the buildup of American forces in the Middle East.

The Bataan, which entered Egyptian waters Monday, spent the night at the Mediterranean harbor of Port Said and was expected to leave the Egyptian part of the Red Sea later Tuesday, a Suez Canal official said, speaking on condition of anonymity as he was not authorized to speak to the press.

The seven-vessel Bataan group includes 2,200 US Marines and sailors, helicopters and Harrier fighter jets, the Navy said in Bahrain.

Comment on this SOTT Focus

---

Propaganda! Daily Mail sez: 'Wave of hatred' warning as attacks on Jews hits record high


Daily Mail
2007-02-01 11:23:00

Attacks on Britain's Jews have risen to the highest level since records began.

A study published today shows the number of reported anti-Semitic incidents has almost tripled in 10 years, with more than half the attacks last year taking place in London.

The findings prompted the report's authors to warn of a "wave of hatred" against Jews.

Comment on this SOTT Focus

---
Middle East Madness
---
Millions wasted in Iraq reconstruction, report concludes

Ewen MacAskill in Washington
The Guardian
2007-02-01 16:43:00

A police training camp in Baghdad, with an Olympic-size swimming pool, that has never been used was yesterday highlighted as an example of waste by a congressional investigations team looking at billions spent on reconstruction in Iraq.

The team's report, published yesterday, is the latest in a series of quarterly audits into $300bn (£150bn) allocated by the US for reconstruction in Iraq since 2003.

It comes as George Bush is seeking a further $1.2bn for reconstruction in his new strategy for Iraq unveiled last month.

Comment on this SOTT Focus

---

Iraqis abandon their homes in Middle East's new refugee exodus

By Patrick Cockburn in Baghdad
UK Independent
2007-02-01 16:27:00

Iraq is experiencing the biggest exodus in the Middle East since Palestinians were forced to flee in 1948 upon the creation of Israel.

"We were forced to leave our house six months ago and since then we have moved more than eight times," said Abu Mustafa, a 56-year-old man from Baghdad. "Sectarian violence has now even reached the displacement camps but we are tired of running away. Sometimes I have asked myself if it is not better to die than to live like a Bedouin all my life."

Comment on this SOTT Focus

---

The Big Question: Does the US intend to attack Iran, or is it only sabre-rattling?

By Mary Dejevsky
UK Independent
2007-02-01 16:21:00

Why has this question arisen now?

President Bush and other US officials have upped the anti-Iranian rhetoric alarmingly recently. The new verbal onslaught began with Mr Bush's address to the nation on 10 January this year, when he rejected the Iraq Study Group plan for Iraq, and specifically its recommendation to talk to Iran. He ratcheted up the language further in his State of the Union address last week, accusing Iran of sponsoring terrorism.

Comment on this SOTT Focus

---

"Surging" Right Into Bin Laden's Hands

Adam Elkus
Electronic Iraq
2007-02-01 10:02:00


Lost in the "surge" debate is the unfortunate reality that Bush's surge in Iraq, just like the invasion itself, is just another success for Al Qaeda's ultimate strategy to eliminate America.
Comment on this SOTT Focus
---

What does it mean to say that we've lost in Iraq?

by Jan Frel
AlterNet
2007-02-01 08:28:00

If you're willing to admit that we've lost in Iraq, don't stop there: what are the implications?

Comment on this SOTT Focus

---

Hysteria at Herzliya - Zionists Pushing America Into Another War

by Patrick J. Buchanan
AntiWar.com
2007-01-31 19:00:00

When Congress finally decides on just the right language for its "non-binding resolution" deploring Bush's leadership in this war, it might consider a resolution to keep us out of the next one.

For America is on a collision course with an Iran of 70 million, and the folks who stampeded us into Iraq are firing pistols in the air again.

At the annual Herzliya Conference, U.S. presidential aspirants, neoconservatives, and Israeli hawks were all invoking the Holocaust and warning of the annihilation of the Jews.

Comment on this SOTT Focus

---
The Loan Gunmen
---
Tighter airport security hurts US tourism

Ewen MacAskill in Washington
Guardian Unlimited
2007-02-01 16:31:00

The US has suffered a sharp drop in tourism since 9/11, mainly because of concerns over tighter passport and customs controls, according to the travel industry.

It estimates there has been a 17% drop in the US share of tourism, costing the country an estimated $1bn (£508m) in lost revenue over the past five years and almost 200,000 jobs.

"We are in the midst of a travel crisis and it is time for Congress to act," said Stevan Porter, president of Intercontinental Hotels Group and chairman of the Discover America Partnership, an umbrella group of tourist organisations set up in September in response to the crisis.

Comment on this SOTT Focus

---

Shell reports record $25bn profit


BBC News online
2007-02-01 13:49:00

Oil giant Royal Dutch Shell has reported record annual profits of $25.36bn (£12.94bn) for 2006.

Strong operations in the US and growth in deep water gas production off Nigeria helped boost the fortunes of Europe's second-biggest oil company.

Shell's surging annual earnings meant the Anglo-Dutch giant generated earnings of almost £1.5m an hour.

Comment on this SOTT Focus

---

2006 Personal Savings Drop to Lowest Level Since Great Depression

By MARTIN CRUTSINGER
Associated Press
2007-02-01 11:19:00

WASHINGTON - People once again spent everything they made and then some last year, pushing the personal savings rate to the lowest level since the Great Depression more than seven decades ago.

The Commerce Department reported Thursday that the savings rate for all of 2006 was a negative 1 percent, meaning that not only did people spend all the money they earned but they also dipped into savings or increased borrowing to finance purchases. The 2006 figure was lower than a negative 0.4 percent in 2005 and was the poorest showing since a negative 1.5 percent savings rate in 1933 during the Great Depression.

Comment on this SOTT Focus

---

Exxon Mobil Posts Record Annual Profit

By JOHN PORRETTO
Associated Press
2007-02-01 11:18:00

HOUSTON -- Oil giant Exxon Mobil Corp. on Thursday posted the largest annual profit by a U.S. company _ $39.5 billion _ even as earnings for the last quarter of 2006 declined 4 percent.

The 2006 profit topped Exxon Mobil's own previous record of $36.13 billion set in 2005.

Comment on this SOTT Focus

---
The Living Planet
---
Snow, Ice Causes Crashes in Okla., Ark.

By SEAN MURPHY
Associated Press
2007-02-01 16:47:00

OKLAHOMA CITY - A second winter storm in as many days hit Oklahoma and Arkansas early Thursday, closing schools and keeping roads slick and dangerous.

The storm followed snow and freezing drizzle that fell on the area Wednesday, causing dozens of accidents and four deaths.

The first storm, meanwhile, moved into Georgia and the Carolinas on Thursday, and forecasters warned that up to 4 inches of snow along with freezing rain could knock out power and plague drivers.

Comment on this SOTT Focus

---

Earthquake jolts southwest coast of Indonesia's Java Island


Deutsche Presse-Agentur
2007-02-01 11:35:00

Jakarta - A 5.9-magnitude earthquake struck the southern part of Indonesia's Java Island early Thursday, but there were no immediate reports of injuries or damage, an official said.

Comment on this SOTT Focus

---

A little taste of winter for Europe

by Sean Batty
BBC
2007-02-01 10:16:00

Autumn and spring have finally stopped fighting for dominance and let a little bit of winter to come to Europe. Snow and ice has swept through many parts of Europe bringing chaos to Spain and Germany in the last few days.

Snow and ice caused chaos across Germany on Saturday. A man was killed after losing control of his car on the icy roads, while four others were seriously injured in the accident in the town of Kierspe, North Rhine-Westphalia region. Two other people were killed in separate accidents in Rottweil in the southwest.

Comment on this SOTT Focus

---

A stormy weekend in Spain - Strong Winds, Heavy Rain, Snow

by Sean Batty
BBC
2007-03-01 10:13:00

The image most people will conjure up when you mention the south of Spain or the Costa del Sol is one of lying by the pool with the warm summer sun beating down. How different things have been over the last few days!

Low pressure has brought stormy conditions to the south of the country with strong winds, heavy rain, snow and low temperatures.

Comment on this SOTT Focus

---

A frigid cold sweeps North America

by Sean Batty
BBC
2007-02-01 10:11:00

Arctic air has descended across much of the U.S., including Florida.

Holiday-makers who have travelled to Florida for a bit of winter sun would have been given a shivery shock this morning waking up to temperatures of 2C (36F) in Tampa, and 3C (37F) at Fort Myers. In the state temperatures usually range between around 10C (50F) and 23C (73F) by day and night in January.

Comment on this SOTT Focus

---

Climate change warning for Sydney

By Nick Bryant
BBC
2007-01-31 18:50:00

A report on the effects of climate change in Australia paints an alarming picture of life in the city of Sydney.

It warns that if residents do not cut water consumption by more than 50% over the next 20 years, the city will become unsustainable.

Comment on this SOTT Focus

---
Health & Wellness
---
Chinese army 'harvesting body parts'


Agence France-Presse
2007-02-01 08:27:00

CHINA'S military is harvesting organs from unwilling live prison inmates, mostly Falungong practitioners, for transplants on a large scale - including to foreign recipients- according to a study.

The report's authors - Canada's former secretary of state for the Asia Pacific region David Kilgour and human rights lawyer David Matas - implicated dozens of hospitals and jails throughout China in July, after a two-month investigation.

Comment on this SOTT Focus

---

Indonesia claims ownership over strain of avian flu

Geoff Thompson
Australian Broadcasting Corp.
2007-02-01 05:00:00

Just who owns a disease?

The Indonesian Government believes it's got ownership over its strain of avian flu and it's upset about a new bird flu vaccine developed by an Australian drug company.

Indonesia's Health Minister, Siti Fadillah Supari has told the ABC that the Indonesian strain of H5N1 is Indonesia's intellectual property, but it's been used by the Australian company, CSL, without Indonesia's permission.



Comment on this SOTT Focus

---

No Smoking - Unless it is the DRUGS we sell you...

Toni Clarke
Reuters
2007-01-31 22:25:00

"Smokable" pain drugs promise faster action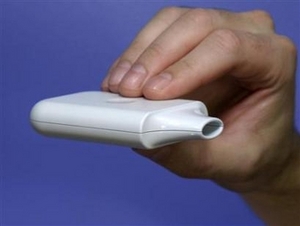 ©Reuters
An undated handout photo shows a inhaler device from Alexza Pharmaceuticals. The Palo Alto, California-based company, is developing drugs which, like nicotine, passes through the lungs and into the bloodstream almost instantly.
Comment on this SOTT Focus
---
Science & Technology
---
Tiny engine boosts nanotech hopes


BBC News online
2007-02-01 14:57:00

Prototypes of microscopic engines that could power molecular machines have been brewed up in a Scottish laboratory.

Scientists at the University of Edinburgh have created a tiny engine powered by light that can be made to sort molecules.

Comment on this SOTT Focus

---

Return of Bulb Huggers: Light bulb moment in California


Tracy Press
2007-02-01 06:27:00

How many legislators does it take to change a light bulb


In California, the answer is a majority - plus Gov. Arnold Schwarzenegger.


Decrying the inefficiency of the common light bulb, a Democratic Assemblyman from Los Angeles wants California to become the first state to ban it - by 2012.


Assemblyman Lloyd Levine says compact fluorescent light bulbs, which often have a spiral shape and are being promoted by Wal-Mart, are so efficient that consumers should be forced to use them. The compact bulbs use a quarter the energy of a conventional light.


Comment on this SOTT Focus

---
Our Haunted Planet
---
Unknown creature was found by soldiers


englishrussia.com
2007-01-31 19:03:00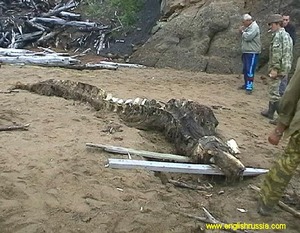 ©EnglishRussia.com
What is it?
Comment on this SOTT Focus
---
Don't Panic! Lighten Up!
---
Man Tries To Rob Store Dressed As Ninja


CBS
2007-02-01 16:27:00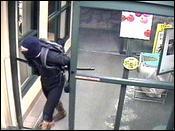 ©CBS
Enter the Ninja



Richfield, Minn. police are looking for a man who attempted to rob a Lunds grocery store in Richfield Saturday evening dressed as a ninja.

According to authorities, the suspect entered the store at about 10:30 p.m. dressed in skin-tight black clothing and armed with a samurai-style sword.

The suspect stood in line before he demanded the cashier turn over the money in the register, reportedly waving his sword in the air.

Comment on this SOTT Focus

---

Global Economic Slump


Funny Times
2007-02-01 16:06:00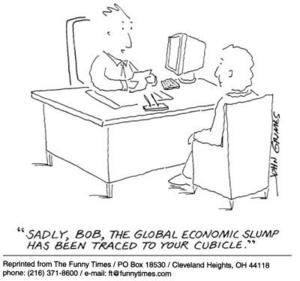 ©Funny Times
Comment on this SOTT Focus
---

Dolphin's toy mistaken for a bomb


AP
2007-02-01 15:21:00

WINDLEY KEY, Fla. - A dolphin's toy that resembled a bomb scared spectators Wednesday and prompted officials at a marine park to call 911. A dolphin playing in a tank at Theater of the Sea surfaced with several items, including one that looked like a homemade bomb.

Comment on this SOTT Focus

---

The right to Stone. Town to immigrants: you can't kill women


Reuters
2007-02-01 06:40:00

Immigrants wishing to live in the small Canadian town of Herouxville, Quebec, must not stone women to death in public, burn them alive or throw acid on them, according to an extraordinary set of rules released by the local council.


The declaration, published on the town's Web site, has deepened tensions in the predominantly French-speaking province over how tolerant Quebecers should be toward the customs and traditions of immigrants.


"We wish to inform these new arrivals that the way of life which they abandoned when they left their countries of origin cannot be recreated here," said the declaration, which makes clear women are allowed to drive, vote, dance, write checks, dress how they want, work and own property.


Comment on this SOTT Focus

---

The right to Sunbath: Dogs get own beach on holiday island


Reuters
2007-02-01 06:36:00

Dogs are to get a beach of their own on the sun-kissed Mediterranean island of Cyprus.


Dogs are strictly prohibited from the holiday island's shoreline to keep the beaches clean for bathers, but Cypriot authorities have decided enough of the dog's life.


Comment on this SOTT Focus

---

Back to the Future - Aftermath: Day 2 of the War With Iran

Douglas Herman
Strike the Root
2007-01-31 18:48:00

In the first fierce day of war, when coordinated air strikes on Iranian targets destroyed most of the Iranian air force and navy, the US military appeared invincible again. Wrecking a second-rate military power does that for an imperial war machine.

By the second day of the war, however, most American and Iranian citizens wished for peace. Unfortunately, wars are always easier to get into than out of. While the war planners in the Pentagon and Israel had devised a workable plan to force Iran into war, using a fake attack on US warships by Iranian gunboats (as the faked Tonkin Gulf attack initiated the Vietnam War), the US Navy fared far worse than the planners wished.

Comment on this SOTT Focus

---
---

Remember, we need your help to collect information on what is going on in your part of the world!
Send your article suggestions to: sott(at)signs-of-the-times.org

---
Click here to return to the Signs of the Times Archive
Click here for today's Signs Page