---
Printer Friendly Version
Picture of the Day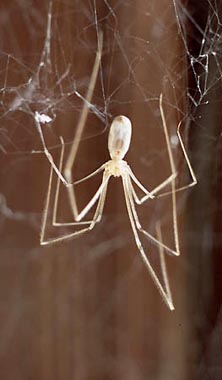 Pholcus just after moulting
©2004 Pierre-Paul Feyte
Meteor Shower over Gulf of Bothnia
13.07.2004, 11.13
Boaters at the Gulf of Finland witnessed an unusual light phenomenon in the sky on Monday night. This was due to a meteor shower rarely seen in the area.
Rescue teams across the Gulf of Bothnia were inundated with calls reporting red balls of light in the skies above the towns of Pietarsaari, Kokkola and Himanka in central Finland.
According to the air-sea rescue center in Vaasa, these were not distress rockets sent by boaters, but a type of meteor shower rarely seen in Finland.
Witnesses reported seeing balls of light moving quickly over the area, sending out sparks clearly visible to the human eye. Later they changed into white light balls, leaving a trail of smoke behind them.
Click here to comment on this article
The Crisis in America's Prisons
by James Zogby
(Monday 12 July 2004)
"Gates of Injustice not only details the problem of a brutal system run amuck, it also provides a wide range of proposals for reform of this broken institution."
This article is not about the scandal of Abu Ghraib or even the treatment of detainees at Guantanamo Bay. Both situations have been the subject of extensive reporting, investigations, and court proceedings.
This article is about the crisis in America's own domestic prison system-a crisis of enormous proportions that has not received the attention required to force needed change.
Alan Elsner, a veteran Reuters correspondent, has addressed this crisis in a new book, Gates of Injustice. The book paints a shocking portrait of a situation about which most Americans know very little.
The statistics Elsner presents are staggering. There are, he notes, over 2.2 million people currently incarcerated in the U.S., giving the U.S. the highest per capita prison population in the industrialized world. For example, while in the U.S., 702 out of 100,000 persons are in prison, the next highest is Russia, where 628 out of 100,000 are incarcerated. The numbers for the United Kingdom and France are only 138 and 90 respectively.
Even more disturbing is the fact that this extraordinarily high U.S. ratio is a development of the last three decades. In 1972, for example, only 160 out of 100,000 people in the U.S. were in prison. To get a sense of the magnitude of this problem, according to Elsner's calculations, the U.S., with five percent of the world's population, has 25% of the world's prisoners. Elsner quotes Rev. Jesse Jackson: "We are often tempted to think of China as an oppressive country, but we incarcerate 500,000 more people in this country-despite the fact that we have less than one-fourth of the population of China. We lock up our poor, our uneducated, our unruly, our unstable and our addicted, where other countries provide treatment, mental hospitals and care."
Minority groups in the U.S. are the most affected. Elsner notes that one in eight African American males between the ages of 20 and 34 are behind bars. One out of 25 Hispanics in the same age group is imprisoned. Overall, one out of three African American males and one out of five Hispanic males will most probably be imprisoned in their lifetime.
All of this comes at a huge cost. As Elsner points out, the cost of running the U.S. prison system is now more than $57 billion per year. This compares with the entire federal Department of Education budget of only $42 billion.
The contrast can be seen now more dramatically on the state level. Elsner observes that in the last decade, the State of California university system laid off 10,000 employees, while the state added an additional 10,000 prison guards. California, it appears, spends $6000 per year per student attending university, while spending $34,000 per year for every prisoner it holds behind bars.
The "corrections industry" as it has come to be called, is a rapidly expanding growth industry in the U.S. Increasingly, the system is being privatized with major companies bidding for lucrative contracts to build and run U.S. prisons. As Elsner notes, the U.S.'s "corrections industry" now employs more people than General Motors, Ford and Wal-Mart combined.
But this only defines one aspect of this issue. More disturbing are the shocking details of prison abuse and neglect that define the daily lives of those who are incarcerated. Instead of providing an environment that seeks to "correct" or rehabilitate those who are behind bars, a violent culture of brutality and extremism has been nurtured within the prison system. Violent gangs, often imbued with racist and extremist ideologies run free. Weaker prisoners are violently abused, often sexually, and drugs are, it appears, as available within prison as they are on the outside. According to Elsner, "hundreds of thousands of men are raped each year. . . .Racist and neo-Nazi gangs run drugs, gambling and prostitution rings from inside their prison cells, buying and selling weak and vulnerable fellow inmates as sex slaves, while authorities turn a blind eye." As a result, individual prisoners once released are often more violent, more addicted, angrier and less able to function in society than they were when they entered the system.
Elsner notes the growing problem of abuse of female prisoners. Almost 200,000 women are behind bars. Over two-thirds are mothers. Elsner notes that many are preyed upon by other more violent female inmates, or by their guards.
How did this problems grow to these monstrous proportions? Elsner targets the acceptance by both parties of a "get tough on crime" philosophy that has held sway since the 1970s. During this time, the prison population in the U.S. increased 400%. Almost two-thirds of those arrested were simple drug users, and most of them African American or Hispanic. Meanwhile, law enforcement turned a blind eye to white drug abuse and failed to deal more effectively with stopping the flow of drugs into the U.S.
During this same period, federal budget cuts of needed social services have also fed the problem. Elsner notes, "While gutting much of its social safety net by slashing welfare programs, subsidized housing for the poor and treatment for the mentally ill, the United States turned incarceration into de facto final destination for those unable to find a place for one reason or another in our education-based, high-tech, winner-take-all economy."
Gates of Injustice not only details the problem of a brutal system run amuck, it also provides a wide range of proposals for reform of this broken institution.
Though the release of his book was overshadowed by the revelation of abuse at Abu Ghraib, there is a connection between the two problems. It turns out that some of the more brutal offenders at Abu Ghraib were, in civilian life, guards in U.S. prisons. It appears that the culture of abuse cultivated at home was, in this instance, exported with devastating consequences.
The solution begins with recognizing the magnitude of the problem. In this regard, Elsner's book makes an invaluable contribution.
Comment: "[T]he U.S., with five percent of the world's population, has 25% of the world's prisoners." There are 500,000 more people incarcerated in the US than in "Red" China! Can it be any plainer than that? Remember, "they hate us because of our freedoms".
Click here to comment on this article
Bush Administration "Guidelines" for Postponing or Canceling the November Presidential Elections
by Michel Chossudovsky
www.globalresearch.ca July 2004
"... Credible reporting indicates that Al Qaeda is moving forward with its plans to carry out a large-scale attack in the United States in an effort to disrupt our democratic process...

"This is sobering information about those who wish to do us harm... But every day we strengthen the security of our nation." (DHS Secretary Tom Ridge, 8 July 2004)
Does this last announcement by Homeland Security Secretary Tom Ridge entail a code red emergency scenario of "closing down the country" (prior to the November elections) as conveyed by Secretary Ridge in a previous statement:
"If we go to [code] Red ... it basically shuts down the country," (22 December 2003, emphasis added)
Homeland Security and the White House no doubt have several "scenarios" in mind to "win" the presidential elections in November. (See Steven Moore, http://globalresearch.ca/articles/MOO407A.html ). Recent developments suggest that Homeland Security is indeed contemplating a code red alert. (See http://www.globalresearch.ca/articles/CHO402A.html ).
At the same time, the Bush Administration is also maneuvering cautiously behind the scenes, with a view to embedding formal "guidelines" into federal election procedures, which would allow for the cancellation or postponement of an election in the event of a terror attack.
To reach their objective, the Bush Administration is using the jurisdiction of one of its bogus federal agencies, the Election Assistance Commission (EAC) , established in 2003 under the Help America Vote Act of 2002 (HAVA) .
Concurrent with Homeland Security's statement regarding the possibility of a large scale "9/11 type attack", EAC director DeForest B. Soaries , a Bush appointee, has hinted to the need for:
"establishing guidelines for canceling or rescheduling elections if terrorists strike the United States again".

"Look at the possibilities. If the federal government were to cancel an election or suspend an election, it has tremendous political implications. If the federal government chose not to suspend an election it has political implications... Who makes the call, under what circumstances is the call made, what are the constitutional implications?... I think we have to err on the side of transparency to protect the voting rights of the country... I'm hopeful that there are some proposals already being floated. If there are,! we're not aware of them. If there are not, we will probably try to put one on the table ... The states control elections, but on the national scale where every state has its own election laws and its own election chief, who's in charge?". (quoted in AP, 8 July 2004, emphasis added)
What is important in this new initiative, is that if these so-called guidelines were to be adopted, the Administration would technically be able to postpone or cancel an election, "with the stroke of a pen", and without resorting to far-reaching emergency procedures and/or martial law.
A temporary postponement might be considered by Republican strategists as a (desperate) propaganda ploy, for swinging votes away from the Kerry-Edwards ticket. Whether these guidelines will be accepted prior to November by the Democrats is, at this stage doubtful.
The Election Assistance Commission (EAC) is described as a "clearinghouse of voting information and procedures". The statements and news coverage seem to suggest that if guidelines on the postponement or cancellation of elections are to be formulated, they should emanate from the EAC, which has a (bipartisan) mandate under the US Congress to oversee federal voting systems, rather than the DHS.
But the EAC is an "informal arm" of the Department of Homeland Security. Both the DHS and the White House are indelibly behind the proposed "guidelines" initiative, calling the shots from behind the scenes.
EAC Director Reverand DeForest "Buster" Soaries, a former Baptist minister, is a handpicked appointee. He was New Jersey Secretary of State under Gov. Christine Todd Whitman, who is a political crony of Sec. Tom Ridge, going back to their days as GOP governors of the neighboring states of Pennsylvania and New Jersey. Todd Whitman was appointed by the Bush Admistration to head the Environmental Protection Agency (EPA) and has since then worked very closely with Tom Ridge in the domestic war on terror.
The press reports suggest that DeForest "Buster" Soaries took the initiative on his own accord, acting on behalf of a federal governmental body. He has even complained: "that he was rebuffed when he wrote to Ridge seeking to discuss election security, including how to handle rescheduling the election if it were to be disrupted by an attack." (Associated Press, 9 July 2004).
Secretary Tom Ridge has said that he is "against the guidelines." What he does not say is that various procedures have already been carefully worked out by Homeland Security analysts, who have simulated precise red code alert scenarios including situations, implying the cancellation or postponement of elections. (See http://www.globalresearch.ca/articles/CHO402A.html ).
Ridge says that "he doesn't agree with all of the conclusions in Soaries' letter, but the department is working on constitutional and security questions, and Soaries will be involved in the process." (AP, 9 July 2004 )
Homeland Security is intent on establishing entrenched procedures under the EAC. The "guidelines" to postpone or suspend the elections could then be presented as a means to "protecting democracy" in the case of a terror attack.
The setting of so-called "guidelines" at the level of an official body, the Election Assistance Commission (EAC), would establish a "trigger mechanism" under the jurisdiction of a federal commission.
A code red alert would contribute to activating the guidelines, although the latter could indeed be activated without resort to "the highest" terror alert level.
E-Democracy or Electoral Fraud?
The same Bush sponsored body, the Election Assistance Commission (EAC), which has hinted to the need for "guidelines" in the case of a terror attack, has also been pushing for the establishment in several states of the Diebold electronic voting system .
Diebold is a black box system which very conveniently does not leave a paper trail. In other words, it does not leave a paper record of the vote. In fact: "all three black box computer manufacturers are Republican-led corporations actively involved in Bush's re-election campaign." (Steve Moore, July 2004, http://globalresearch.ca/articles/MOO407A.html ).
In June 2004, Diebold Inc, which is backing the Bush campaign, congratulated EAC Chairman DeForest Soaries for assisting Diebold in marketing is E-election system:
We welcome the opportunity to provide input on these important issues and pledge our strong support to the EAC," said Mark G. Radke, director of marketing for Diebold Election Systems, Inc. 'This initiative by Chairman Soaries and the EAC will further increase voter confidence in the election process as election practices and procedures transition to more efficient, accurate technology," said Walden W. O'Dell, chairman and CEO of Diebold, Incorporated, the parent company of Diebold Election Systems." (Diebold News Release, http://www.diebold.com/news/newsdisp.asp?id=3083 ).
Diebold's CEO Walden O'Dell confirmed in a subsequent interview that:
"he has been a top fund-raiser for the Republican president, but said he intends to lower his political profile and "try to be more sensitive" in light of the national criticism he has faced. ... Because the fund-raising revelations fell closely on the heels of security questions raised about Diebold's machines in a later-questioned Johns Hopkins University study, O'Dell's critics began to suggest that Diebold should not be allowed to be involved in elections. (The Plain Dealer, 16 September 2003).
© Copyright MICHEL CHOSSUDOVSKY 2004
Comment: Do our readers think that there is any connection between the article on the US prison system and the "contingency" plans of the Bush Reich to cancel the elections? We have been drawing paralleles between the illegal seizure of power by Bush and friends, 9/11, and the rise of Hitler to power in Germany. Many people have found this comparison to be outrageous. Is it really? Don't we see the pieces being put into place for an ever more repressive regime at home, coupled with an unbridled rapaciousness abroad? Exactly how bad will it have to get before enough Americans wake up and face the lies? Will it take "Code Red" and the cancellation of the elections? By then, will it be too late?
Click here to comment on this article
Philippines acts on kidnap demands
From correspondents in Doha
The Australian
July 13, 2004
PHILIPPINE deputy foreign secretary Rafael Seguis today said his country would pull its troops out of Iraq "swiftly", a move called for by the kidnappers of a Filipino hostage.
"In response to the demand by the group Khaled ibn al-Walid (Islamic army in Iraq), the Philippine government... will pull its humanitarian forces out of Iraq swiftly, in the time it takes to carry out the necessary preparation for their return to the Philippines," he said on al-Jazeera television.
He did not give an exact date for the withdrawal of the troops, who have been working in Iraq as part of the US-led coalition.
Al-Jazeera earlier reported that the hostage, Angelo de la Cruz, had been granted a stay of execution until late Monday Baghdad time (this morning AEST) by his captors.
There was no word on his fate as that deadline passed. [...]
Previous statements from the Philippine Government said troops would return home as planned on August 20, a move applauded by the United States.
Click here to comment on this article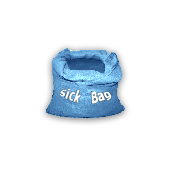 Bush asserts pre-emptive strikes policy
By Edward Alden in Washington
July 12 2004 21:07
President George W. Bush said on Monday his administration would maintain its policy of pre-empting potential security threats despite growing doubts over the adequacy of US intelligence to assess such dangers.
In a speech at the Oak Ridge nuclear facility in Tennessee, Mr Bush made clear he would not rethink the approach after Friday's damning report by the Senate intelligence committee. The report concluded that the Central Intelligence Agency made serious errors in asserting that Saddam Hussein's Iraq possessed or was developing weapons of mass destruction.
While acknowledging that the report "has identified some shortcomings in our intelligence capabilities", he said that would not cause him to reconsider the approach that led the US to invade Iraq.
"America must remember the lessons of September the 11th," Mr Bush said. "We must confront serious dangers before they fully materialise."
The president said that before the US went to war with Iraq, the administration, Congress and the United Nations Security Council all agreed intelligence showed that Iraq posed a serious threat.
Comment: And yet the Senate intelligence committee has concluded that the justification for the invasion of Iraq was bogus, and that Saddam had basically nothing to do with 9/11... Nevertheless, many Americans sit idly by and continue to nod their heads in agreement every time Bush spews more lies. Furthermore, what was the Senate intelligence committee doing before Iraq Invasion II? Why, they were pushing for war like everyone else!
"Although we have not found stockpiles of weapons of mass destruction, we were right to go into Iraq," Mr Bush said. The war removed an enemy "who had the capability of producing weapons of mass murder and could have passed that capability to terrorists".
The Senate findings have fueled an already bitter election-year debate over Iraq, even though John Kerry, the Democratic presidential hopeful, and John Edwards, his running mate, both voted for the Senate resolution authorising war against Iraq. [...]
Comment: What is there to debate? Bush lied and pushed for war - and Congress, Kerry, Edwards, and the vast majority of Americans quietly went along with his plans.
Click here to comment on this article
"Islamic terrorism": A sinister construct
by Abid Ullah Jan
(Sunday 11 July 2004)
"The world, however, has the right to understand that by adding the adjective "Islamic" to "militancy" means it is a kind of militancy that is approved by Islam and every Muslim is duty bound to follow it. If it is really approved by Islam, there is no need for Muslims to grumble about it. If Islam, however, does not approve, it is absolutely wrong to call it Islamic."
The mercenary-in-chief of the US "war on terrorism," General Musharraf, used "Muslim" once and "Islamic" twice as adjectives in a single breath during his recent visit to Azerbaijan. He said: "Islamic terrorism is holding the Muslim world hostage... But the West must also change its attitude to the Islamic world."[1]

Soon after receiving Musharraf's words from Baku, the New York Times blamed him for not being "convinced or convincing ally in the struggle against radical Islamic terrorism." [2] The Times aims at milking the sell-out to the last drop, or its editorial right after Musharraf's comments might be a coincidence. But the prevailing inappropriate use of "Muslim" and "Islamic" as adjectives is neither a coincidence nor less than a harsh reality. Even harsher, however, is the way this confusion is being exploited.

There are two main reasons each behind Muslims and Non-Muslims use of the term "Islamic terrorism" and its unbelievable proliferation in recent discourse: On the part of Muslims, the reasons are: a) The lack of homework before using "Islamic" as an adjective, and b) the excessive opportunism of some political and academic personalities, who use rancid phrases based on these adjectives to please some anti-Islam quarters.

On the part of non-Muslims, the reasons for using Islamic as an adjective are: a) the malicious intentions of the American war lords who have been desperately seeking to associate the core message of Islam with terrorism, and b) naïve borrowing of the terms by the rest without taking pain to do a little research before use.

If we go into dictionary definitions, Oxford describes Islamic as "of or pertaining to Islam." If terrorism as a phenomenon and methodology pertains to Islam, or if Qur'an guides and trains terrorists, we better appreciate wisdom of General Musharraf and his company who on the one hand declare terrorism "Islamic" and on the other condemn it and wage a war on it. When terrorism is declared Islamic, there is no use to condemning it or carrying out Wanna kind of operations against those who embrace "Islamic" terrorism. After all, it is Islamic.

Muslims' understanding of Islam is based on the Qur'an, Hadiths, Ijma' and Qias. Being Islamic means a person, a community, a state, an ideology, or a practice is not against any of these sources. If you are going against the Qur'an and Sunnah, then your action is un-Islamic. In this sense, "Islamic terrorism" means a phenomenon or a methodology approved by these sources of Islamic knowledge.

The systematic anti-Islam campaigns have deepened the confusion to the extent that in the Wikipedia.org and Longman dictionary on the web, there is no definition for the word "Islamic" at all. Instead, these sources carry the same propaganda theme and give example of Islamic Jihad as "an Islamic terrorist Orgnaisation."

Merriam-Webster considers it sufficient to limit definition of "Islamic" to "an adjective." Cambridge dictionary defines "Islamic" as "Islamic culture/beliefs/art/law." The most troublesome aspect is Dictionary.com and Wordnet 2.0 Vocabulary Helper's defining Islamic as "of or relating to or supporting Islamism."

There are good examples to see how Islam, Islamic and Islamism are mixed up by all these dictionary sources. Those who define Islamic as something supporting "Islamism," define "Islamism" in turn as: "1. An Islamic revivalist movement, often characterized by moral conservatism, literalism, and the attempt to implement Islamic values in all spheres of life. 2. The religious faith, principles, or cause of Islam."[3]

The first explanation mentioned above gives an idea that anything related to "Islamic revivalist movements" is Islamic and thus negative because there is no appreciation for these movements in the Western world at all. The second explanation puts everything — Islamic "faith, principles, or cause of Islam" — in the category of "Islamism," thus leaving nothing positive in Islam.

The same goes with Definitions from the Online Plain Text English Dictionary and Marrian-Webster, which limits definition of Islamic to "adjective." These sources consider Islamism as "The faith, doctrines, or religious system of the Mohammedans; Mohammedanism; Islam" (Page: 791). Infoplease clearly defines Islamism as "the religion or culture of Islam," which shows that the years of negative connotations and hidden meanings associated with the negative term "Islamism" have now become part and parcel of Islam.

In short, Islam is considered "Islamism" and everything that pertains to Islam is Islamic. As a result, this line of argument turns everything truly Islamic into "Islamist" and makes it part of "Islamism" by default.

That is why web sites like Wikipedia.org do not consider it necessary to define Islamic at all. Instead, they feel necessary to educate the public about Islamism and hence defines it as: "A fundamentalist religious ideology which holds that Islam is not only a religion, but a system that also governs the politicial, economic and social imperatives of the state. A crucial goal of Islamism is to take control of the state in order to implement the Islamist system. Most Islamist rhetoric and literature compares Islam not with other religions, but with other ideologies, such as Nationalism, Communism, Capitalism, Fascism, etc." Please note that these words are taken from an article, "Distinguishing between Islam and Islamism," by Daniel Pipes, a leading anti-Islam campaigner.

Muslims have played a key role in confusing the clear-as-ABC concept of classifying anything as Islamic or Un-Islamic. It is absolutely not surprising to see a Muslim "scholar" using the terms "Islamic militancy" while standing before a predominantly Jewish audience at a Jewish organization. He would definitely have his priorities for using these terms for pleasing his hosts.[4] The world, however, has the right to understand that by adding the adjective "Islamic" to "militancy" in this case means it is a kind of militancy that is approved by Islam and every Muslim is duty bound to follow it. If it is really approved by Islam, there is no need for a Muslim to grumble about it. If Islam, however, does not approve the militancy under discussion, it is absolutely wrong to call it Islamic.

It is understandable to read or hear the American war lords using "Islamic" with every negative concept and act because it helps them create a linkage between the evil and Islam.[5] It means the negative activity or phenomenon is the product of Islam and Islam approves it. What is shocking is the Muslims' borrowing and using the same terms without considering the associated negative consequences.

Opportunism of some Muslims is evident from the way they exploit these terms for enjoying supports from the modern day Pharaohs. As an example, one may visit www.freemuslims.org and see how these terms are used for maximum advantage and self-promotion. The home page states: "The road to prosperity for Iraq will not be easy. Islamist extremists and terrorist will work hard to destroy Iraq so that they can build an 'Islamic State.' This must never happen."
Of course, there are Muslims, fake or real, who shout Allaho-Albar while beheading their captives. However, calling their actions, for example Islamic terrorism, militancy or violence means legitimising such actions for other Muslims. Others have to follow if such acts really are Islamic.

There are people belonging to one or another religion behind all kinds of violence and human rights abuses that we witness today everywhere in the world. However, no where do we witness labels such as Christian, Jewish or Hindu terrorism. In those cases, it is accepted that every form of violence, wherever that is and whatever cloak it wears, is essentially political in nature. This, however, is not the case if the perpetrators are Muslims. Similarly, we are inculcated that religion is not the exploiter; it is itself exploited by internal or external political interests. Yet this principle does not apply to Islam.

Turkish Prime Minister Recep Tauuip Erdogan was right when he snubbed Bernard Lewis for his using the phrase "Islamic terrorism" at a recent Middle East panel of the Academy of Achievement in Chicago. Erdogan said: "Such a definition does not only worry Muslims in the world, but also worries all the believers of all the celestial religions. No religion permits terrorism. 'Islam,' in front of the word 'terror,' ascribes Islam to terror and is unpleasant indeed. You may say a religious [or Muslim] terrorist; however, you cannot say Islamic terrorism."

The bias was evident in the question of Chris Matthews, the panel director, who interjected: "How do we define terror if we do not say terror is Islamic?" Erdogan, underscoring that terror is an outcome, replied: "Terror is not a reason. However, can we endeavor to remove the reasons of terror? The U.S. entry into Baghdad does not solve the problem."[6] So will not the "war on terrorism" with such sinister constructs as "Islamic terrorism" and "Islamic terrorists."
Notes:

[1]. Emphasis added. Daily Times, Sunday, July 11, 2004. "Islamic 'terrorism' hurting Muslim world: Musharraf," Agence France-Presse, Baku, July 9, 2004.
Bottom of Form

[2]. "Pakistan Without Illusions", Editorial, the New York Times, July 9, 2004.
[3]. According to Dictionary.com, The American Heritage® Dictionary of the English Language: Fourth Edition. 2000 and Ultra-lingua(Islamism)

[4]. Hussain Haqqani: "Islamic militancy" April 27, 2004 in JINSA (Jewish Institute for National Security Affairs) http://www.jinsa.org/articles/articles.html/function/view/categoryid/1930/
documentid/2478/history/3,2359,2166,1930,2478
Also see: Haqqani at JISNA Board meeting: http://www.jinsa.org/articles/articles.html/function/view/categoryid/2102/
documentid/2109/history/3,2359,2166,1306,2074,2102,2109

[5]. By using ther term "Islamic terrorism" we justify the propaganda that the Qur'anic teachings are behind all inspiration for terrorism. See, for example: http://www.faithfreedom.org/Quran.htm and http://www.freedominion.ca/phpBB2/viewtopic.php?p=255502

[6]. "Erdogan to Lewis: 'You Can't Say Islamic Terrorism," Zaman Online. 14.06.2004 http://www.zaman.org/?bl=international&alt=&trh=20040614&hn=9504
Click here to comment on this article
Jadakiss Single Courts Controversy
By Rashaun Hall
Sun Jul 11, 6:09 PM ET
NEW YORK (Billboard) - Musicians often voice political opinions in their songs, especially during an election year. Most hip-hop acts, however, have remained mum on the current political environment -- until now.
Ruff Ryders/Interscope artist Jadakiss -- also a member of rap trio the Lox -- is receiving a lot of attention for his single "Why?" The song questions President Bush's involvement in the events of Sept. 11, 2001, with the lyric "Why did Bush knock down the Towers?"
The line has prompted some radio stations to edit the song. According to sources at MTV, the "Why?" video arrived at the network without the lyric.
For Jadakiss, the song is a way to reach people. [...]
"I was thinking, 'What's the one thing that everyone has in common? Questions.' Everyone asks why, so I decided to write a song asking questions that everyone wants to," he adds.
As for the controversial line, the Yonkers, N.Y., rapper's view is unwavering. "I just felt had something to do with that," Jadakiss says, referring to the events of Sept. 11. "That's why I put it in there like that. A lot of my people felt that he had something to do with it."
Some programers say they received only the version that omitted the line -- in both the radio edit and the "clean" version.
"Actually, the uncensored version of that line is probably my favorite in the whole song," says one program director, who asked to remain anonymous.
"Since they can hear us in D.C., and I don't want Secret Service knocking down my door in the middle of the night," the program director adds, "I'll stick to the clean version." [...]
Comment: Isn't this kind of censorship exactly the sort of thing for which the US has rebuked other countries?
Click here to comment on this article
Snow: Terror Threat Hangs Over Economy
By Glenn Somerville
Tue Jul 13,12:34 AM ET
CLEVELAND (Reuters) - The risk of terror attacks is one of the key dangers the U.S. economy faces and requires vigilance against any bid to weaken measures for investigating suspicious money transactions, U.S. Treasury Secretary John Snow said in remarks prepared for delivery on Tuesday.
In the first of an expected series of efforts to win renewal of key provisions of the Patriot Act, a centerpiece of the White House's war on terror and of President Bush's election campaign, Snow said terror groups cannot survive if their cash is choked off. [...]
Click here to comment on this article
White House Aims to Abolish Logging Rule
By BOB FICK
Jul 12, 8:37 PM (ET)
BOISE, Idaho (AP) - The Bush administration Monday proposed lifting a national rule that closed remote areas of national forests to logging, instead saying states should decide whether to keep a ban on road-building in those areas. Environmentalists immediately criticized the change as the biggest timber industry giveaway in history.
Under the proposal, governors would have to petition the federal government to block road-building in remote areas of national forests. Allowing roads to be built would open the areas to logging.
The rule replaces one adopted by the Clinton administration and still under challenge in federal court. It covers about 58 million of the 191 million acres of national forest nationwide.
The Bush administration heralded the plan as an end to the legal uncertainty overshadowing tens of millions of acres of America's backcountry.
"Our actions today advance the Bush administration's commitment to cooperative conserving roadless areas," Agriculture Secretary Ann Veneman said in announcing the plan in the Idaho Capitol Rotunda.
Philip Clapp, president of the National Environmental Trust, called the administration proposal the biggest giveaway to the timber industry in history, arguing that many western states would likely press for development to help struggling rural economies.
"The idea that many governors would want to jump head first into the political snake pit of managing the national forests in their states is laughable," he said. "Besides, the timber industry has invested heavily for years in the campaigns of governors with the largest national and state forests, giving almost equally to Republicans and Democrats." [...]
Click here to comment on this article
Doubts arise over alleged anti-Semitic assault on French train
Mon Jul 12, 6:35 PM ET

PARIS (AFP) - Doubts arose over an alleged anti-Semitic attack on a young mother and her baby on a Paris suburban train, an incident that drew fierce condemnation from politicians, civil rights groups and Jewish associations.
President Jacques Chirac added racism to a list of crimes excluded under his annual Bastille Day clemency given to prisoners after the alleged assault in which the women said a gang of six youths had cut her clothes and drawn swastikas on her body after mistaking her for a Jew.
The national newspapers gave it front-page prominence under such headlines as "The Train of Hate" and "Vile and Stupid."
But police sources told AFP that they were puzzled by "contradictions" that had emerged since the incident Friday and the lack of confirming evidence.
The 23-year-old woman, identified by the press only as Marie L. said the alleged attackers had believed her to be Jewish because her old identity card gave her address in Paris' fashionable 16th district, and had tipped over her baby carriage with her 13-month-old child.
"Only Jews live in the 16th district," one of the men was quoted by the press as having said.
Investigators said closed-circuit cameras at the station where the woman said the attackers had alighted did not reveal the presence of six youths. Police were continuing to check all video-surveillance cameras along the line, and officers rode the trains in search of witnesses.
Railway personnel at the ticket office where the woman said she reported the affair could remember nothing about it, the investigators said.
Frank Carabin, a representative of a police officer's union, said it was curious that no witnesses had come forward, and he added, "there are inconsistencies in the statement" of the woman.
Carabin urged caution. "The inquiry is continuing but with uncertainties," he said."
Another police union official, Bruno Beschizza, said, "Since yesterday (Sunday) evening, contradictions have appeared. There are not enough elements of proof."
A 28-year-old man interviewed by AFP said he had seen the woman on the platform of the station where she said she boarded the train before the attack. He said her clothes were torn and she was crying. "I asked her if she wanted help, and she said no," the man said.
The reported attack drew a sharp reaction from Chirac, who said he would deny clemency to any prisoner serving time for a racist crime, to Prime Minister Jean-Pierre Raffarin, who said: "Anti-Semitism is a disgrace. We want to fight this sort of intolerable racism."
The woman, identified only as Marie L. spent more than an hour with the secretary of state for victim's rights, Nicole Guedj. She left in a car with darkened windows without giving comment to the media.
Later, politicians appeared to start backing away from the story.
"I hope there's not going to be too much doubt about this affair," the president of the Ile-de-France region whispered to Guedj in an aside recorded and broadcast by France 2 television.
Guedj appealed to witnesses to come forward, including a couple she said had helped her get off the train and have not appeared since.
One shocking aspect of the story, according to newspapers, was the fact that a score of people reportedly watched the attack but did not come forward to help -- itself a crime in France, where non-assistance to a person in danger is punishable by up to five years in jail.
Guedj said she understands people might be frightened, and she said witnesses could give evidence anonymously.
"She told me there were some 20 people who could have seen what happened, especially a young man sitting nearby. She's counting on him to make himself known," Guedj said.
The gang forcibly held her head down so she could not see their faces, according to a report in Le Monde newspaper. Despite this, other newspapers had no hesitation in identifying the alleged attackers as Arabs and Africans. [...]
Click here to comment on this article
Paris train attack may never have happened
Associated Press

Paris — Police patrolled suburban trains on Monday and studied video from surveillance cameras, trying to track down six men who allegedly attacked a young mother and scrawled swastikas on her stomach.
But doubts surfaced about whether the attack, which stunned France, had actually occurred. [...]
Investigators trying to track down the culprits had almost no clues to guide them. [...]
Both France-Info radio and the television station LCI reported that the young woman had filed several complaints about violence and aggressive treatment in the past. Neither news outlet provided sources, but LCI said the woman had filed six such complaints. That information could not be immediately confirmed.
"It is absolutely necessary to have a certitude before speaking," said Paris Police Chief Jean-Paul Proust, when asked about the case on France-2 television. "I have no certitude." [...]
Click here to comment on this article
France dismisses 'rivalry' with US over Algeria
ALGIERS, July 12 (AFP) - French Foreign Minister Michel Barnier was to begin a visit to Algiers on Monday, one of a string of high-level trips by French leaders to the north African country in June and July.
Ahead of his arrival Monday evening, Barnier sought to deflect speculation in Algeria's lively independent press that the flurry of visits - Finance Minister Nicholas Sarkozy was here last month and Defence Minister Michele Alliot-Marie will visit later this week - had anything to do with a spike in US interest in the former French colony.
"The idea that there is a Franco-American rivalry over Algeria is as tenacious as it is erroneous," Barnier told Monday's edition of the newspaper Le Quotidien d'Oran. "The strengthening of our relations is simply a matter of addressing the deep expectations of our two peoples," Barnier said.
The paper said Sunday that despite France's multiple overtures to Algeria, "the Americans are far ahead in this game. ... The Pentagon is clearly ahead of the French defense (ministry)."
Another daily, Liberte, said France wanted to "outwit the Americans, who have never hidden their desire to make Algeria a lynchpin country, notably in the fight against terrorism."
Click here to comment on this article
Spain calls on France for common stand on North Africa
MADRID, July 11 (AFP) - EU partners France and Spain should forge a joint policy towards north Africa, Spanish Foreign Minister Miguel Moratinos said in an interview published Sunday, urging a resolution to a long-standing territorial dispute over Western Sahara.
The message received in Algiers, Rabat or Tunis (should be) the same whether it comes from Madrid or from Paris," Moratinos told the daily El Mundo, adding: "In order to unite the Maghreb (north African) region, the problem of Western Sahara must be resolved."
The former Spanish colony, annexed by Morocco in 1975, is claimed by the pro-independence Polisario Front, which is backed by Algeria.
Click here to comment on this article
Poll finds Germans see France as best friend
BADEN-BADEN, Germany, July 11 (AFP) - Germans see neighbouring France as their country's best friend, far ahead of the United States, which they see as meddling too much in other nations' affairs, according to a poll broadcast Sunday by Suedwestrundfunk radio.
The poll indicated that 54 percent of German's see EU partner France as their country's closest ally, while only 15 percent give that accolade to the United States, its protector during the cold war years. It said 78 percent of the respondants judged that the United States "meddles too much" in the affairs of other states.
Click here to comment on this article
Sharon survives no-confidence vote
www.chinaview.cn 2004-07-13 10:11:39
JERUSALEM, July 12 (Xinhua) -- Israeli Prime Minister Ariel Sharon survived three parliamentary no-confidence motions on Monday, getting a tie in one of them and beating back the other two.
Confusion erupted in the Knesset ( parliament) when a first count showed a one-vote majority of 55 to 54 in favor of the no-confidence motion, but the result was overturned after one deputy said his electronic voting system had not worked.
The final count ended 55-55, short of the 61 votes the opposition needed to topple Sharon's coalition government.
Click here to comment on this article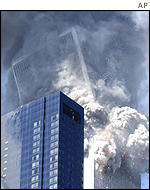 The Israeli Vector: Hand of Mossad in 9/11?
by JON RAPPOPORT
Since 9/11, a great deal of information and speculation have been launched on the Internet about possible Israeli connections to the attacks on the World Trade Center and the Pentagon.
Several of my own sources have told me that, on an operational level, a few of the 9/11 strategists were Mossad or ex-Mossad people. Of course, this is a very hot-button issue.
There are those who would view every musing on this subject as a direct anti-Semitic assault on all Jews everywhere.
I can only speak for myself: you don't need to be a genius to differentiate and separate the Israeli government from some part of that government, the Mossad from some part of the Mossad, all Zionists from certain Zionists.
And you don't need to have an IQ in the 200 range to know that any of these entities is not The People of Israel. Is not "Jews everywhere."
Given these basic kindergarten points, one can go on to look at the issue itself: did some faction in Israel produce, or help produce, or try to cover up fore/after-knowledge of, 9/11?
Below, I have re-printed an overview (November 2, 2003) written by Neil Mackay in the online Sunday Herald, a newspaper based in Scotland.
I don't claim his account is the most complete analysis of the situation. But he asks some of the right questions, and he provides some information.
One point not raised by Mackay: we still do not have evidence presented to the public that shows there really were 19 Arab hijackers on those 9/11 planes.
We certainly have no evidence that the hijackers named by the FBI (some of the suicide hijackers appear to be alive now) could have gained the necessary skills to execute the 9/11 aerial maneuvers after, at best, a cursory education in piloting small craft at US private flight schools.
Therefore, if Israeli intelligence operatives were tracking Arabs learning how to fly small planes in Florida before 9/11, were these Israeli operatives really gathering useful information about 9/11 prior to 9/11??
Or, perhaps, was this an Israeli intell op that ultimately functioned as a diversion from the truth?
It is a standard practice, in an intell op that is funded well, to leave behind false trails.
If this was the case here, who was being protected by the intell debris of that false trail?
Were these Israeli intell operatives protecting some of their own who actually participated in the strategic planning for 9/11?
Another related issue: to what degree, prior to 9/11, did the US intelligence community knowingly rely on Israeli agents living in the US to provide ongoing data---perhaps for years---on potential Middle East terror cells located in the US?
Here I would be talking about standard practice, as in, "Hey, the Israelis are the best at this. They speak the necessary languages. They have the deepest files on these guys. Let's allow them to spy freely inside the US and report, on a regular basis, back to us (CIA, FBI). In fact, we can't do this kind of work well. We stink at it. So let's leave it to the Mossad. Based on their reports, we can claim we ourselves found out all sorts of stuff. We can take credit. We can look good."
You can imagine what disasters that policy could lead to.
I believe this is one of the many issues left untouched, like a hot potato, by the 9/11 commission.
For example, suppose most or all of the data fed into the US intell machine ABOUT WHO CRASHED THE PLANES ON 9/11 came from Israeli intell sources?
Suppose that's how the names of the hijackers were unearthed so quickly?
In that case, the US intelligence community laid itself open to a conduit that could forward all sorts of lies and cover stories and diversions down its throat.
In that case, the US intelligence community would have a very good reason (among other reasons) for obscuring any type of investigation into Israeli intell people located in the US.
Is this one of the reasons the fired FBI translator, Sibel Edmonds, is under a gag order? Does she know, among other things, how the US intelligence apparatus uses data passed along by Israeli intelligence?
Are there other US intell employees waiting in the wings who could provide an encyclopedia on this subject?
In months and years past, I wrote much on these pages about the evolution of what I call the GLOBAL INTELLIGENCE CARTEL.
This is an organically evolving group composed of intell people from many nations, corporations, and private organizations that have been gaining the awareness that they have an agenda SEPARATE from governments.
The intelligence cartel comes to view its mission in its own terms---and this cartel, in turn, at a higher level, can be USED by more secretive groups that are seeking the ultimate collapse of nations and the de facto subsuming of nations under a globalist structure---the rule of the many by the few.
9/11 was a watershed moment in that march toward this ultimate goal.
The present official cover story about 9/11 and who directed 9/11 IS an intell op.
Here is the Mackay article: [...]
Comment: As Rappoport writes, Mackay's article doesn't seem to answer all the questions. For a more thorough analysis, the reader will want to read Mossad and Moving Companies: Masterminds of Global Terrorism?
Click here to comment on this article
Torture is widespread, systematic in Egypt, say rights activists
SALAH NASRAWI
11:28 PM EDT Jul 12
CAIRO, Egypt (AP) - Torture and abuse is "widespread and systematic" in Egyptian police stations and prisons, Egyptian human rights activists have said.
"What is happening in Egyptian prisons is 1,000 times worse than what happened in Abu Ghraib," said Mohammed Zarei of the Human Rights Center for the Assistance of Prisoners. He was referring to U.S. soldiers torturing and sexually abusing Iraqi detainees in a Baghdad prison.
Zarei met with fellow activists in Cairo on Monday to start a nationwide campaign against torture. Hafez Abu Saada, director of the Egypt Human Rights Organization, said Arab media had given enormous play to the photographs of U.S. soldiers abusing prisoners in Abu Ghraib but had downplayed the violation of prisoners in their own countries.
Suzan Ibrahim of the El Nadeem Center for Psychological Management and Rehabilitation of Victims of Violence accused the government of ignoring pleas from rights groups to stop the torture. She described the maltreatment as "tantamount to official policy."
"Where else should we go if all doors are closed to us?" she asked.
The activists called for sweeping legal reform to make it easier to bring abusers of prisoners to justice.
As Ibrahim spoke, government officials inspected her center and confiscated papers and computer discs that, she said, documented torture cases.
Bahey El Din Hassan of the Cairo Institute for Human Rights Studies said that even in cases where detainees have died in custody, apparently of torture, members of the security services are rarely brought to justice.
He proposed that the law be changed to allow victims of torture, or their relatives, to file a suit against the officers responsible. Under current law, only the state can initiate torture prosecutions.
The Egyptian government admits torture has occured in its prisons, but denies it is systematic. A former head of the State Security Investigations, Gen. Fouad Allam, told the activists that their allegations were exaggerated.
"There might be some negative practices, but it is wrong to draw such a black picture," Allam said.
However, many of the activists' allegations have been made previously by international rights groups. In March, the executive director of Human Rights Watch, Kenneth Roth, accused Egyptian prosecutors of failing to act against police officers who abuse people in custody, granting them a "policy of impunity."
"There is clearly systematic torture. We don't have evidence that it is ordered from above, but it is clearly tolerated from above," Roth told reporters in Cairo.
In 2002, some 22 police officers were prosecuted for torture in cases where the victims either died or sustained serious injury. Those who were convicted received light sentences.
In a report titled "Torture in Egypt - a practice with no deterrent," the Egyptian Organization for Human Rights reported that 15 detainees had died of torture in 2003, and at least 120 people had died in the past 10 years.
Amnesty International and other groups report that the most common forms of torture are electric shocks, beating, suspension by the wrists or ankles, suspension in contorted positions from a horizontal pole and various forms of psychological torture, including threats to kill and threats to rape the detainees or their female relatives.
Click here to comment on this article
Athens blackout bolsters concerns about Olympics
By Patrick Quinn
ASSOCIATED PRESS
July 13, 2004
ATHENS — The worst blackout in more than a decade hit Athens and southern Greece yesterday, leaving millions sweltering in a heat wave and raising concerns about whether the lights will go out at next month's Olympics.
The government blamed the outage on "mismanagement" of the electricity grid, and officials promised that the network was ready to handle the Aug. 13 to 29 Olympics.

It was yet another hurdle in Athens' attempt to convince the world that it is ready to host well-run and safe games.
Olympics preparations have come under criticism because of construction delays and concerns over security arrangements to stop terror attacks.

The blackout, which lasted for up to four hours in some areas, knocked out air conditioners as afternoon temperatures soared to 104 degrees.

In one embarrassing moment for the government, Transport Minister Mihalis Liapis was making a test run to showcase a new Olympic rail link from central Athens to the airport — and got stranded en route when the power failed.

Government officials said generators had to be pressed into service at Olympic venues.

The domino-effect outages were traced to an unbalanced flow of electricity that shut down four power-generating stations, according to a senior government official who spoke on the condition of anonymity.

Greece's Public Power Corp. did not explain what caused the blackout, saying only that it had knocked out four major plants. The company — an Olympic sponsor — blamed the state-owned grid operator for the outage. [...]

He also noted that five additional electrical substations plan to go into operation next month to lower the chances of power spikes and widespread blackouts. Substations are electrical facilities where the voltage of incoming circuits is controlled and the current is distributed to other lines.

The Athens Olympic Organizing Committee, meanwhile, gave assurances that generators would allow the games to proceed even if there's another big outage. Athens is home to nearly 5 million people, and an estimated 2 million more are expected in Greece this August.
Click here to comment on this article
Petitioners Attempt Mass Suicide In Beijing
Radio Free Asia
July 12, 2004
HONG KONG - A group of 23 petitioners from the northeastern Chinese province of Heilongjiang climbed a building outside the country's Supreme Court in Beijing on Monday in an apparent mass suicide bid over unresolved grievances, Radio Free Asia (RFA) reports.
The 23 petitioners, some of whom were miners from China's rust-belt, climbed to the top of a building just 20 meters from the Supreme Court at 2 p.m. local time and threatened to jump, triggering a five-hour standoff with police and emergency services.
Below them was a crowd of several thousand petitioners, who waved banners and shouted in sympathy, eyewitnesses told RFA's Mandarin service. [...]
"Most of them are petitioners, because this is where all the petitioners come," said Zhang, who traveled more than 1,000 miles from his hometown in the southern province of Guangdong to make his petition. "It's a highly emotional scene, but it's not out of hand."
He said police and rescue services had placed large safety cushions at the foot of the building to prevent any deaths should the protesters jump.
Beijing-based long-term petitioner Liu Anjun was also at the scene, and he told RFA he understood the mood of the protesters very well.
"These people are petitioners who have had no redress for their grievances for a very long time. They have no way to go on existing. They have nothing, no money, so they are in despair. They don't want to live," said Liu.
All 23 protesters were detained by police for questioning at around 7 p.m. following the dramatic standoff, which lasted five hours. It was not immediately clear what sort of grievances the petitioners had against the government.
The requisition of land by local governments and their crony development companies is a frequent cause for complaint in China, as local residents are evicted from their homes with little ceremony and scant compensation so local governments can cash in on skyrocketing property values.
Another common complaint is the non-payment of salaries and retirement pensions by local governments, which are perennially short of cash. Police brutality and beatings to death in custody have also triggered social unrest in some areas. [...]
Click here to comment on this article
By WILLIAM J. BROAD
The New York Times
July 13, 2004
The collapse of the Earth's magnetic field, which both guards the planet and guides many of its creatures, appears to have started in earnest about 150 years ago. The field's strength has waned 10 to 15 percent, and the deterioration has accelerated of late, increasing debate over whether it portends a reversal of the lines of magnetic force that normally envelop the Earth.
During a reversal, the main field weakens, almost vanishes, then reappears with opposite polarity. Afterward, compass needles that normally point north would point south, and during the thousands of years of transition, much in the heavens and Earth would go askew.
| | |
| --- | --- |
| | Before the pole reversal |
| During the field collapse | |
| | After the poles have flipped |
A reversal could knock out power grids, hurt astronauts and satellites, widen atmospheric ozone holes, send polar auroras flashing to the equator and confuse birds, fish and migratory animals that rely on the steadiness of the magnetic field as a navigation aid. But experts said the repercussions would fall short of catastrophic, despite a few proclamations of doom and sketchy evidence of past links between field reversals and species extinctions.
Although a total flip may be hundreds or thousands of years away, the rapid decline in magnetic strength is already damaging satellites.
Last month, the European Space Agency approved the world's largest effort at tracking the field's shifts. A trio of new satellites, called Swarm, are to monitor the collapsing field with far greater precision than before and help scientists forecast its prospective state.
"We want to get some idea of how this would evolve in the near future, just like people trying to predict the weather," said Dr. Gauthier Hulot, a French geophysicist working on the satellite plan. "I'm personally quite convinced we should be able to work out the first predictions by the end of the mission."
Comment: And just how accurate have the weather predictions been lately around the world?
The discipline is one of a number - like high-energy physics and aspects of space science - where Europeans have recently come from behind to seize the initiative, dismaying some American experts.
No matter what the new findings, the public has no reason to panic, scientists say. Even if a flip is imminent, it might take 2,000 years to mature. The last one took place 780,000 years ago, when Homo erectus was still learning how to make stone tools.
Some experts suggest a reversal is overdue. "The fact that it's dropping so rapidly gives you pause," said Dr. John A. Tarduno, a professor of geophysics at the University of Rochester. "It looks like things we see in computer models of a reversal."
Comment: In other words, it's happening right now. What if it doesn't take 2000 years for the flip to occur? Scientists used to believe that ice ages happened very gradually over long periods of time, yet there is substantial evidence that indicates that ice ages can happen very quickly - even in a few years.
In an interview, Dr. Tarduno put the odds of an impending flip at more likely than not, adding that some of his colleagues were placing informal bets on the possibility but realized they would probably be long gone by the time the picture clarified.
Deep inside the Earth, the magnetic field arises as the fluid core oozes with hot currents of molten iron and this mechanical energy gets converted into electromagnetism. It is known as the geodynamo. In a car's generator, the same principle turns mechanical energy into electricity.
No one knows precisely why the field periodically reverses, but scientists say the responsibility probably lies with changes in the turbulent flows of molten iron, which they envision as similar to the churning gases that make up the clouds of Jupiter. [...]
Comment: The scientists actually admit they really do not understand why Earth's magnetic field flips, and yet we are supposed to believe their predictions on when and how such a reversal will occur?
Click here to comment on this article
Cold weather kills eight in Argentina and Chile, thousands of animals in Peru
Mon Jul 12, 8:09 PM ET

BUENOS AIRES (AFP) - Winter storms have violently struck several South American countries in recent days, leading to eight weather-related deaths in Argentina and Chile, thousands of dead farm animals in Peru and record below freezing temperatures in southern Brazil.
In Argentina, where temperatures reached minus 11 degrees Celsius (12 degrees F) in Tierra del Fuego, in the extreme south, six people died over the weekend.
One construction worker died of hypothermia and an elderly man was found dead in a park. Two couples, in separate incidents, were killed by gas poisoning when they left their stoves on to heat up their homes.
Heavy snow and rain in southern Peru left 53 people homeless and damaged thousands of houses.
Peruvian authorities have dispatched 34 tonnes of shelter material to affected areas and medicine to treat children who live in high altitudes and suffer from pulmonary problems exacerbated by the poor weather. Helicopters have been dropping food and clothing in isolated villages of the Andean nation.
The weather has also killed more than 75,000 farm animals, including cows, sheep and llamas, the Peruvian Agriculture Ministry said.
In Chile, two people died Monday as rain and 70-kilometer (43-mile) an hour winds swept through the southern part of the country. Rescuers were put on alert to assist people who might lost their homes due to the weather.
A 44-year-old man died of hypothermia in the coastal town of Concepcion, where temperatures dropped to near freezing. A second man died electrocuted by street light cables.
Two weeks ago, winter weather claimed four lives in Chile, while floods damaged thousands of homes.
In southern Brazil, where people were still enjoying beach weather a week ago, winter weather slammed the region on Sunday with the coldest temperatures in a decade.
Temperatures reached minus 6.8 degrees Celsius (19.8 degrees F) in the state of Rio Grande do Sul on Sunday, the lowest mark of the year, while the neighboring state of Santa Catarina was hit by the coldest temperature in 10 years, minus seven degrees (19.4 degrees F).
Paraguayan authorities sent children home from school as they brace for freezing temperatures forecast for this week, while in Uruguay shelters for the homeless have been set up.
Click here to comment on this article
Southern Californians Battle Wildfires
AP
July 13, 2004
PALM SPRINGS, Calif. - Wildfires that prompted the evacuation of homes and campgrounds burned unsubdued early Tuesday after scorching 7,000 acres of Southern California brush and forest land.
No homes were destroyed, authorities said. The cause of both fires remained under investigation.
Three firefighters suffered heat exhaustion Monday as they battled a 5,000-acre blaze on the edge of the San Bernardino National forest west of Palm Springs.
Two campgrounds were evacuated as about 1,000 firefighters, backed by helicopters and planes, worked to contain the fire that began Sunday afternoon.
The blaze was 25 percent contained late Monday night. Temperatures in the Riverside County area were expected to top 100 degrees Tuesday.
In northern Los Angeles County, a 2,100-acre fire in the Lake Hughes area of the Angeles National Forest prompted the voluntary evacuation of a dozen homes. The fire was 20 percent contained late Monday night.
The blaze started about 12:30 p.m. Monday and quickly spread in the heavy brush, fanned by winds that gusted around 20 mph, Los Angeles County fire Inspector John Mancha said.
The fire had moved into thick forest that hasn't burned in 75 years, county Fire Department spokesman Mike McCormick said. [...]
Click here to comment on this article
Alaska wildfire almost triples in size
Houston Chronicle
ANCHORAGE, Alaska -- A wildfire near a village of about 60 residents almost tripled in size today as warm, dry weather gave new life to it and dozens of other fires in Alaska's Interior.
Conditions were drying out, heating up and taking a turn for the worse following several days of rain, officials said.
"The humidity has dropped. The temperature is up, the wind has picked up. Our respite is over," said Gil Knight, of the Alaska Interagency Coordination Center.
The 17,000-acre fire was burning about a mile from the village of Bettles. Fire officials said the blaze was a top priority today -- one of the 71 fires already burning statewide. [...]
Crews also were monitoring wildfires that have burned 338,600 acres north of Fairbanks. Fires have scorched more than 2.3 million acres in Alaska so far. [...]
Click here to comment on this article
Flood havoc mounts in South Asia
More than 10 million people across South Asia have been hit by what officials are calling the worst monsoon floods for over a decade.
More than 50 people have died in India in the past few days and millions have left their homes as the annual rains cause chaos.
A third of Bangladesh has been affected, with three million people marooned and several killed.
In Nepal, flash floods have killed at least 50 people in the past week.
Relief efforts
Hundreds of people died last year in South Asia in floods and landslides which are common during the monsoon season.
But officials in India and Bangladesh say that this year's flooding is the worst they have seen in more than a decade.
"This is the worst flooding in recent memory with 22 of the 24 districts in Assam under floodwater," Chief Minister Tarun Gogoi said in the Indian state of Assam.
Click here to comment on this article
Third earthquake rattles the Oregon coast last night
July 13, 2004
YACHATS, ORE. - It looks like another small earthquake rattled some nerves on the central Oregon coast.
This time, a preliminary magnitude earthquake of 3.3 occurred just before 9:00 p.m. on Monday, less than 12 hours after two other earthquakes shook folks along the coast.
According to the U.S. Geological Survey's Web site, the latest earthquake was about 25 miles offshore of Yachats, which is the same area where the two small quakes occurred yesterday.
Click here to comment on this article
West Nile confirmed in two Dallas County sites
By Eva-Marie Ayala
Star-Telegram Dallas Bureau
DALLAS - The West Nile virus has been found in mosquitoes from Duncanville and Balch Springs, health officials said Monday.
The state confirmed the positive results for a mosquito sample from Balch Springs on Friday, and Dallas County's new laboratory that tests for the virus found a positive sample from Duncanville.
"It shouldn't be a surprise that West Nile has been detected in Texas again this year," said Doug McBride, Texas Health Department spokesman. "In 2003, 190 counties were affected and in 2002, we had 213 counties."
So far, the Texas health department has confirmed 32 cases of the virus in a dozen counties across the state, including two in Tarrant. No human cases have been confirmed yet. [...]
Click here to comment on this article
Chipmunk ancestors braved ice age glaciers: DNA study
Last Updated Mon, 12 Jul 2004 18:55:36
[...] DNA samples from chipmunks living in Illinois and Wisconsin suggest most of the rodents descended from ancestors who survived the glaciers by living in what are thought to be isolated pockets of northern forest.
Kevin Rowe, a doctoral student in evolutionary/molecular biology at the University of Illinois headed the study in this week's online issue of the Proceedings of the National Academy of Sciences.
Scientists theorize most animals would go south to escape glaciers, but most of chipmunks didn't seem to follow that pattern, according to the study.
The researchers studied mitochondrial DNA samples from 244 chipmunks to track genetic changes through the maternal line.
The results showed the animals came from 95 groups; 78 of these descended from ancestors living in the north and west, close to the Wisconsin glaciation.
At the time, pockets of tundra and forest were covered with rocks, escaping the glaciers and potentially providing habitat for the rodents, Rowe said. Recent geological evidence supports the idea of small forests growing at the time, according to the researchers.
The last Wisconsin glaciation happened about 18,000 years ago during the Late Pleistocene, when the Laurentide Ice Sheet gradually receded.
Click here to comment on this article
Mysterious graves found in Arctic region
www.chinaview.cn 2004-07-12 23:55:02
OTTAWA, July 12 (Xinhuanet) -- Three unmarked graves, their age and inhabitants unknown, were found by a group of Inuit hunters near Baker Lake in Canada's northern region of Nunavut, it is reported Monday.
Buried carefully under precisely stacked rocks is a weathered old wooden chest sealed with a rusty padlock, its contents just as mysterious.
A team of Canadian archaeologists has decided to solve the mystery this summer. "We really do not know what is in this box," said Doug Stenton, Nunavut's head archaeologist who will lead the expedition.
Click here to comment on this article
Defense against asteroids begins study
By Robert Roy Britt
Tuesday, July 13, 2004 Posted: 9:31 AM EDT (1331 GMT)
SPACE.com -- A mission to smash into a space rock to deflect it and study its structure has been given priority over five other potential asteroid projects by the European Space Agency.
The slam-bang 'Don Quijote' mission would help scientists figure out how to deflect or destroy any asteroid in the future that might be found to be on a collision course with Earth. The project uses the Spanish spelling of Don Quixote, the protagonist in Cervantes' novel who has chivalrous ideas that tend toward the impractical.
The lofty modern-day Don Quijote would help solve a practical problem.
Scientists don't know enough about asteroid insides to predict how one would respond to attempts to nudge it off an Earth-impact course or turn it into harmless dust. While no asteroids are currently known to be on track to hit the planet, experts say a regional catastrophe is inevitable in the very long run-- over millennia. And run-ins with small asteroids that could incinerate a large city occur ever few thousand years.
"We want to investigate the internal structure of an asteroid, and at the same time develop and test the technology necessary, in a worst case scenario, to deflect a sizeable asteroid," says Andrea Milani, an asteroid expert at the University of Pisa who is helping to plan the mission.
Click here to comment on this article
Police: Same Gun Used In Five Shootings
7:43 PM EDT,July 12, 2004
Associated Press
NEW HAVEN, Conn. -- Five seemingly random shootings around the city Sunday and Monday were related, police said, after test results showed one gun was used in all the incidents.
Five men, ages 18 to 54, were hospitalized but survived the attacks, police said. Authorities were still waiting to interview some of the victims Monday evening.
Two of the shootings occurred early Sunday morning in the Newhalville section of the city. Three other shootings happened within 15 minutes of one another just before 6 a.m. Monday.
State police tests on bullet shell casings found at the scenes showed the same gun was used in all five shootings.
The victims appeared to have no connections with one another, police said.
"All detectives have been reassigned, specifically with one responsibility: finding out who the person or persons is or are who are responsible for today's events as well as this weekend's event," New Haven Police Chief Francisco Ortiz said.
The FBI was assisting city police, he said.
On Monday, a 24-year-old man was shot seven times while waiting for a ride to work on Truman Street at about 5:41 a.m. He collapsed on his front steps and was taken to the hospital with serious injuries, police said.
A 41-year-old man was shot at about 5:47 a.m. at the corner of Sylvan and Elliot streets. He staggered 31/2 blocks to his home before he passed out, authorities said.
Monday's third victim was shot seven times at about 5:52 a.m. as he waited for a bus at the corner of Congress Avenue and Down Street. He managed to walk to his Columbus Avenue home before passing out, police said.
The victims were not identified. Their conditions were not released.
Click here to comment on this article
Philanthropist Laurance Rockefeller dies at 94
July 12, 2004, 9:59AM
Associated Press
NEW YORK -- Born into one of the nation's greatest family fortunes, Laurance Rockefeller had a lifelong affinity for the rustic and leaves a legacy of parks from Wyoming to Vermont that were expanded on land he donated.
The conservationist, philanthropist and venture capitalist died in his sleep Sunday morning at the age of 94. The cause of death was pulmonary fibrosis, his spokesman, Fraser Seitel, said in a statement.
The fourth of six children of John D. Rockefeller Jr. and Abby Aldrich Rockefeller, Laurance emerged as the family mediator, helping placate brothers David and Nelson in their disputes over who should run the Rockefeller Brothers Fund family charity.
He was less attracted to the spotlight than Nelson, who was vice president under Gerald Ford and served four terms as New York's governor, or younger brother Winthrop, who was governor of Arkansas. A nephew is Sen. Jay Rockefeller, D-W.Va.
Click here to comment on this article
by Alex Constantine
Laurance, vetted by the U.S. Naval Reserve, rose to the rank of lieutenant commander during the war, assigned to the Bureau of Aeronautics as liaison between the Navy and aircraft production plants - despite huge financial investments in Hitler's Holocaust machine by family-owned businesses, as documented by George Seldes and Charles Higham - who dreamed of transforming the postwar world with advancements in communications, nuclear power, aviation and computers. The defense industry fostered experimentation with new technologies and they intrigued Laurance Rockefeller, especially those with the potential to significantly transform everyday life.
When Hitler's Germany rolled out the armaments to flatten Europe, young Rockefeller launched into an intense study of military aviation. He joined the Institute of Aeronautical Sciences, was a director of Eastern Airlines and a trustee of Air Affairs, a quarterly international journal. Laurance and his brother Winthrop mustered the Air Youth of America, an aviation training program.
Laurance may have been less visible than his brothers, but he was equally steeped in the sordid world of covert intelligence and disinformation. In the 1950s, he served on a panel that released a report penned by Henry Kissinger, International Security - The Military Aspect, calling for successive escalations in defense spending of $3 billion per year to 1965. In 1973 he was named a director of Reader's Digest, a fount of CIA cold war black propaganda. (To indulge in a bit of necessary guilt by association, Melvin Laird, a Digest officer, is also a director of SAIC, the "remote viewing" sponsor.) Rockefeller is a trustee of M.I.T., a director of the Alfred P. Sloan Foundation, Olin Mathieson, etc., etc.
Renato Vesco traced immediate postwar development of the Nazi saucers to the UK. Vesco, the Italian Werner von Braun, plodded through a detailed investigation of the technology transfer in Intercept, but Don't Shoot, published in 1967. British defense officials, he discovered, hoped to barter advancements in saucer propulsion and design to the United States in exchange for classified nuclear research data. A priority was placed on making the saucers faster, leading to experimentation with a number of rocket propulsion systems. Wind tunnel tests demonstrated the disks could easily slip through the sound barrier when the friction layer was drawn through a multitude of pinholes punched in the hull. Normally, the layer of air that builds along an aircraft's surface slows it down. The air pulling on the craft, otherwise known as the buoyant layer, was eliminated in the saucer design with suction along the entire surface of the vehicle, in place of the conventional jet design. The pinholes sucked away the buoyant layer and pumped the air through a thruster, like an ordinary jet.
When the war ended Laurance was off to Europe, according to Alvin Moscow's sanitized Rockefeller biography, "to examine the latest British experiments with jet propulsion for military aircraft. He looked into the technology of the German Rockets used in the blitz of London." The author doesn't mention a visit to the British Air Force saucer section, but if developments were shared with anyone, it was Laurance Rockefeller, the most influential military aerospace scion in the country.
Laurance and his namesake progeny have been lavish godfathers to UFOlogy organizations that attribute saucer overflights and abductions to the "alien" invasion. A panoply of aircraft defense firms swelled with an infusion of funds from Laurance Rockefeller. The most imposing is McDonnell-Douglas, founded in 1930 by a prodigy of aircraft design, James S. McDonnell of St. Louis. McDonnell shares with Laurance Rockefeller the taint of war profiteering. Periodic postwar investigations of his aircraft company by the General Accounting Office have exposed a deep, chronically overfunded well of fraud. In 1967 the company merged with Douglas Aircraft, the primary subcontractor of Western Electric, a subsidiary of AT&T.
However cerebral, James McDonnell had one foot firmly planted in the occult. He was a principal donor to the famed J.B. Rhine psychic research center at Duke University, a forerunner of Psi-Tech, and supported psychic experimentation at Washington University in St. Louis. Professor Rhine and his wife Louisa joined the faculty of Duke University in 1927 to explore the paranormal with Dr. William McDougall, chairman of the psychology department. In a few years, according to Parapsychological Institute literature, "Dr. Rhine was conducting the groundbreaking research that demonstrated under rigorous, scientific conditions that certain persons could acquire information without the use of the known senses. He introduced the term extrasensory perception (ESP) to describe this ability and adopted the word parapsychology to distinguish his experimental approach from other methods of psychical research."
Among the key early supporters of the Rhine ESP center was Medtronics, a medical technology firm in Minneapolis. The connection is chilling in the context of forced human experimentation. Bear in mind the horrors of the surgical table described by abductees, circled by "alien" doctors, when paging through the Medtronics catalog: "The company's neurological business produces implantable systems for spinal cord stimulation and drug delivery.... The Itrel II spinal cord stimulation system is the most advanced and flexible implantable neurostimulation device on the market today."
Another financial supporter of the Rhine center was insurance magnate W. Clement Stone, whose name was the very first on Richard Nixon's list of presidential campaign contributors. [...]
Excerpt from "Virtual Government" by Alex Constantine
Click here to comment on this article
Laurance Rockefeller Philanthropist
Laurance Rockefeller — grandson of John D. and brother of Nelson and David — has spent his life spending the family's money on environmental causes. He has given millions of dollars to support national parks, establish historic sites, and fund a variety of activist groups. In his youth Rockefeller was a venture capitalist, but by the 1950s he was concentrating on environmental issues, chairing the Outdoor Recreation Resources Review Commission and the Citizens Advisory Committee on Environmental Quality. He has served as a trustee of NRDC since 1979.
Rockefeller has also given hundreds of thousands of dollars to the Center for Psychology and Social Change in Massachusetts, an outfit that investigates alien abductions. He has funded a scheme to signal aliens with halogen lamps and once held a UFO conference at his ranch in Wyoming.
Click here to comment on this article
Or, How a Millionaire and a Socialite New Ager are Trying to Influence World Leaders about UFOs
by Paul B. Thompson
Nebula Editor
As might be guessed by his name, Laurence Rockefeller has a lot of money. He's the grandson of John D. Rockefeller, founder of the dynasty, and brother of John D. III, Nelson, Winthrop, and David Rockefeller. Now 86 years old, Laurance Rockefeller has long listened to his own personal, internal drummer.
After being a venture capitalist in his thirties, he embraced environmental causes in the 1950s and 60s, long before they were fashionable -- at the same time brother Nelson was conquering the Amazon jungles with his CIA friends. He's also been interested in UFOs for a long time, and often puts his money where his mind is. For example:
--For two years (1993-95) Laurance Rockefeller supported Dr. John Mack's Center for Psychology and Social Change in Cambridge, Mass., to the tune of $250,000 a year. Dr. Mack, of course, is the controversial psychiatrist who investigates alleged UFO abductions.
--Rockefeller paid for at least two meeting sessions of the Starlight Coalition, a group said to be made up of former intelligence officers and military men interested in UFOs.
--At one time Rockefeller funded a plan to establish contact with aliens, not using the SETI method (by radio telescope), but by signaling them with banks of powerful halogen lamps.
--Rockefeller once held a UFO conference at his ranch in Wyoming.
Just last year, Laurence Rockefeller ponied up an estimated $30,000 for a special UFO project created by Marie "Bootsie" Galbraith, wife of investment banker Evan Galbraith and one-time U.S. ambassador to France. Mrs. Galbraith wanted to compile a report containing the most reliable evidence for the paranormal nature of UFOs. This report would be sent to VIPs only -- politicians, heads of corporations, heads of state -- to convince them of the necessity of taking UFOs seriously.
To that end, Mrs. Galbraith arranged for the three most influential civilian UFO groups in America to unite under the temporary banner of the UFO Research Coalition: CUFOS (Center for UFO Studies), FUFOR (Fund for UFO Research) and MUFON (Mutual UFO Network). Drawing on these organizations' data resources, a 169-page special report, "Unidentified Flying Objects Briefing Document: The Best Available Evidence," was compiled.
The bulk of the actual writing was done by Don Berliner, best known for his work with Dr. Stanton Friedman on the Roswell Incident. J. Antonio Huneeus, UFO columnist for FATE magazine, also contributed, along with Mrs. Galbraith herself. The report was printed in large format (8 1/2 x 11 inches), perfect bound with a light blue cover. Inside there is a letter of endorsement from the heads of the three UFO organizations mentioned above: Mark Rodeghier of CUFOS, Richard Hall of FUFOR, and Walter Andrus of MUFON.
Fraser Seitel, spokesman for Laurance Rockefeller, told the Observer of New York that Rockefeller did not personally endorse the report's conclusions. Said Seitel, "He [Rockefeller] is interested in learning what the Government has on file." [...]
Click here to comment on this article
Suspect Swallows $47,500 to Smuggle It
By Associated Press
BOGOTA, Colombia -- A suspect swallowed nearly $50,000 in cash in a failed attempt to smuggle the funds out of Colombia, officials said Monday.
Bogota airport police said they X-rayed the suspect because he was acting nervous while preparing to board a flight for Lima, Peru.
The photo showed dozens of latex-wrapped packets inside his stomach and police assumed it was drugs, since such a smuggling technique is used by traffickers.
But as the suspect passed the packages from his body, police discovered they were filled with cash -- $47,500.
"We find drugs inside the stomachs of smugglers all the time, but this is the first time we've ever found dollars," the head of Bogota's airport police, Col. Jorge Luis Vargas, told The Associated Press. [...]
Click here to comment on this article
---
Remember, we need your help to collect information on what is going on in your part of the world!
We also need help to keep the Signs of the Times online.
---

Check out the Signs of the Times Archives

Send your comments and article suggestions to us

---
Fair Use Policy
Contact Webmaster at signs-of-the-times.org
Cassiopaean materials Copyright ©1994-2014 Arkadiusz Jadczyk and Laura Knight-Jadczyk. All rights reserved. "Cassiopaea, Cassiopaean, Cassiopaeans," is a registered trademark of Arkadiusz Jadczyk and Laura Knight-Jadczyk.
Letters addressed to Cassiopaea, Quantum Future School, Ark or Laura, become the property of Arkadiusz Jadczyk and Laura Knight-Jadczyk
Republication and re-dissemination of our copyrighted material in any manner is expressly prohibited without prior written consent.
.