---
Printer Friendly Version
Picture of the Day

Sunset
©2004 Pierre-Paul Feyte

Tel Aviv hit by rush hour blast

One person has been killed and 21 wounded - five critically - by a bomb in the Israeli city of Tel Aviv.

Police said the device, containing metal bolts, exploded near a bus stop.

The militant Palestinian group al-Aqsa Martyrs Brigades has reportedly said it carried out the attack, the first of its kind in Israel for four months.

Israel's Prime Minister, Ariel Sharon, has linked the attack with the World Court ruling on Friday that Israel should dismantle its West Bank barrier.

Speaking shortly after the blast, Mr Sharon told a Cabinet meeting that the perpetrators of the attack had been encouraged by the court's decision.

"The murderous act that was carried out this morning was the first to occur under the patronage of the World Court's decision." he said.

"I want to make clear, the State of Israel absolutely rejects the ruling [of the court]. It is a one-sided and politically motivated ruling."

The al-Aqsa Martyrs Brigades, linked to Palestinian leader Yasser Arafat's Fatah faction, said it carried out the attack to avenge "assassinations" of its leaders and the killings of other Palestinians by Israel, Reuters news agency reported.

"This says that we can reach every place, even when there is a fence," an al-Aqsa spokesman was quoted by Associated Press as saying.
We wonder, do we actually need to comment on this story? On the one hand, we might allow ourselves to think that no normal, rational thinking person could possibly miss that which is screamingly obvious about this attack. On the other hand, we know only too well the endemic and deep ignorance about the truth of the world that pervades the western mindset. As usual, we shall err on the side of caution and spell it out.
On Friday, the World Court ruled that Israel's illegal concrete wall which cuts off and walls in thousands of Palestinians, was, well....illegal, should be removed, and compensation paid to Palestinians whose land had been destroyed as a result of construction of the wall. Israel and its big brother the US, claiming that the wall was needed for security, both immediately dismissed the World Court ruling. Clearly however, it was not enough to simply claim that the wall was needed, some sort of proof to back up these assertions was required.
So, with the unbelievable "good fortune" that has graced his entire Premiership, Sharon somehow, yet again, called forth the proof. On cue, the "al-Aqsa Martyrs Brigade" a supposedly pro-Palestinian organisation, kindly detonated a bomb, and just in case anyone was unsure as to whether this attack was associated with providing justification for the building of the wall, the group left us in no doubt by stating that the bomb was to show that "we can reach every place, even when there is a fence". This is a clear attempt at ramping up of the fear factor, telling Jews, on behalf of Sharon, that they have nowhere to run, nowhere to hide from fake Palestinian terror, which, Sharon hopes, will force ordinary Jews to be the architects of their own destruction.
Sharon for his part, in a rare yet unconscious moment of truth telling was equally candid about the reason for this attack. He states explicitly that:
"the perpetrators of the attack had been encouraged by the court's decision", or, to put it another way, the perpetrators shared Sharon's view that the wall was necessary to prevent attacks such as the one they carried out, and the bombing proved it. Sharon confirms the truth of this by saying:
"The murderous act that was carried out this morning was the first to occur under the patronage of the World Court's decision." Or, again to clarify, the REASON this attack happened was because the World Court, in its ruling, had tried to force the dismantling of the wall, and the bombing was need to prove that the World Court was wrong.
As for the "al-Aqsa Martyrs Brigade", while they are repeatedly referred to as being associated with Arafat's Fatah movement, Palestinian Authority officials have in the past made it clear that they are NOT in control of this group and do not appear to sanction their actions. The PA has also stated that they are unable to do anything about the actions of this group in the Palestinian territories because of the IDF presence. So if the "al-Aqsa" brigade are operating in Palestinian territories, which are under the control of the IDF, can we then assume that the IDF sanctions the actions of these so called "Palestianian terrorists"?...
Click here to comment on this article
Flashback: Palestinians Execute 'Collaborator' in Town Square

Fri Jul 2
By Wael al-Ahmad

QABATIYA, West Bank (Reuters) - Palestinian militants publicly executed an accused collaborator with Israel with machineguns in a West Bank town square on Friday after a throng of Palestinian onlookers called for him to die.

Wild celebrations broke out among the hundreds of spectators after four gunmen from the al-Aqsa Martyrs Brigades, part of President Yasser Arafat's Fatah movement, shot father-of-two Muhammad Rafiq Daraghmeh, 45, in Qabatiya. [...]

But some residents were quietly critical of the execution. "Daraghmeh should have been tried in a Palestinian court so he could defend himself. Only a judge can pass sentence, to avoid random killing," said a town worker.

Palestinian Authority officials also voiced dismay.

"We want every act to be carried out via legal channels and oppose anyone who behaves otherwise. However, we are incapable of enforcing law and order in Palestinian areas (subject to) occupation," said Local Government Minister Jamal al-Shobaki.
Given the evidence that Israel has itself established and funded many so-called Palestinian groups (and al-Qaeda), we have to wonder just who these members of "al-Aqsa Martyrs Brigades" that carried out the killing really are. We note that their actions were condemned by the PA, and also the comments of the PA minister that they are powerless to do anything about these executions while the IDF controls the area. It is certainly in Israel's interest that Palestinians are portrayed to the world as "bloodthirsty animals", since it furthers the goal of polarising the world between east and west, Christian and Muslim, in an effort to ultimately homogenise the entire planet's population, or what will be left of it by the time "they" have finished with their "war on terror".
Click here to comment on this article
Flashback: Sharon's Fingerprints on Latest Suicide Bombing

By STEVE NIVA

It is difficult to imagine that Israeli Prime Minister Ariel Sharon, with his much vaunted military and strategic acumen, did not understand the consequences of his policies over the past month.

Since the last suicide bombing on November 21, escalating Israeli military assaults have killed over sixty Palestinian civilians, culminating in the December 26 wave of killing and abductions, in which Israeli occupying forces killed at least nine Palestinians, injured more than 30 and abducted several others.

On that day alone, Israeli execution squads assassinated three prominent members from three different militant Palestinian groups: Hamza Abu el-Rab of Islamic Jihad, Ibrahim Hawash, of Hamas and Gamal Abu el-Nader of Fatah's Al-Aqsa Martyr's Brigades. All three groups vowed revenge.

As if on que, the horrific double suicide bombing near the old Tel Aviv bus station took place within two weeks of these assassinations and reports have now confirmed that the bombers were members of the Al-Aqsa Martyr's Brigades. Twenty two Israeli's and foreign workers were killed and a hundred more injured.

Any observer with elementary skills in discerning cause and effect could see this latest suicide bombing atrocity coming. In fact, the vast majority of the nearly 100 Palestinian suicide bombings since they began in 1994 have followed an almost predictable sequence: Israeli attacks that cause major Palestinian civilian casualties or Israeli assassinations of important militant leaders are the most common trigger leading to suicide bombing cycles. [...]

The only conclusion one can draw from these actions is that either Sharon thought it so important to kill these militant leaders despite the bloody consequences for Israeli civilians or that he took these actions precisely because he expected these consequences and cynically sought to reap the political gains. Either way, Sharon is complicit.

And any observer can easily discern the obvious political windfall for Ariel Sharon generated by this attack.

First, Sharon is now able to resist any pressure to agree to the latest draft of the Middle East peace "road map" drawn up by the so-called quartet, made up of the United States, United Nations, European Union and Russia. Sharon strongly opposed its recommendations that in the first stage, from January to June 2003, Israeli commitments would include a total freeze on Jewish settlements in the West Bank and a pullback to positions held before the uprising began in September 2000.

Second, the talks in Cairo between members of Yasser Arafat's Fatah faction and representatives from Hamas and Islamic Jihad about a temporary cease-fire are now irrelevant.

And finally, Ariel Sharon is now almost assured re-election as Palestinian attacks inevitably give a strong boost to the hard line parties in Israel that he leads.
While it is clear that Sharon is fighting both sides in his phony "war on terrorism", we should not forget that Bush and the Neocons are doing exactly the same. The tactic of creating and enemy in order to wage war is a standard part of the power plays that define our world. It is such a simple and obvious method to achieve certain objectives, it is remarkable that so few people are aware of it or willing to accept it...
Click here to comment on this article
STOP THE PRESS!
At the time of writing, Arafat appears to agree with our analysis and suggests that Israel carried out the bombing.
Arafat hints Israel planted Tel Aviv bomb

Sunday 11 July 2004

Palestinian leader Yasir Arafat has condemned Sunday's deadly bomb attack in Tel Aviv but suggested that it was an act of provocation carried out by the Israelis.

"We condemn this act as we always condemn these acts," Arafat said, before hinting that it could have been carried out by the Israelis.

"You know who is behind these acts," he told reporters on Sunday at his West Bank offices. "Europe knows it, the Americans know it, the Israelis know it."

Arafat has previously accused members of the Israeli secret services of having perpetrated attacks against Israel.

The blast near a bust stop on Sunday killed a 19-year-old female army surgeon and wounded 20 people. [...]

"Europe knows it, the Americans know it, the Israelis know it"

"I was driving to work when I heard the boom," said eyewitness Shlomi Ben Amo on Israel Radio. "A female soldier flew in the air. There was hysteria and everything flew into the air."

A spokesman believed to be from the al-Aqsa Martyrs' Brigade said it was carried out to avenge crimes committed by Israeli forces in the West Bank town of Nablus and in the Gaza Strip, where occupation troops recently carried out deadly attacks.

The blast came one day after several Palestinians were killed by Israeli soldiers.

Israeli tank fire killed four Palestinians in Gaza on Saturday and shot dead a teenage girl in Rafah.

In a separate incident, a pregnant Palestinian woman was shot by Israeli occupation troops in Bait Hanun.

Click here to comment on this article

Israeli troops kill Palestinian teenager

Saturday 10 July 2004

The latest Palestinian death brings the toll to about 3176

A 16-year-old Palestinian girl has been killed by Israeli fire in the southern Gaza town of Rafah, Palestinian medics said.

Halima Uday Abu Samahdana took a bullet to the head when troops opened fire in the Shabura district of the impoverished town close to the Israeli-controlled border with Egypt, the medics and witnesses said on Saturday.

Witnesses said it was unclear why the Israeli troops had fired as there were no clashes underway at the time.

Aljazeera's correspondent in Gaza said the girl was at her home when she was shot.

An Israeli military source said he was unaware of the incident, but acknowledged that troops had opened fire elsewhere in Rafah.

Pregnant woman injured

Just hours later, two Palestinian women were also shot at and injured after Israeli occupation soldiers used live ammunition in northern Gaza's Bait Hanun. [...]

Click here to comment on this article

Israeli tank fire kills Palestinians

Saturday 10 July 2004

Four Palestinians were killed when a vehicle took a direct hit from Israeli tank fire in the central Gaza Strip.

Aljazeera correspondent Hiba Aqilah reported that three of the men were killed while travelling in their black Mercedes-Benz car on Gaza's coastal road on Saturday, while the fourth was a motorcyclist passing by.

They were en route to Gaza City when the vehicle came under fire from an Israeli tank stationed in the illegal Jewish settlement of Netzarim, according to medics and eyewitnesses.

Palestinian officials said the tank was situated inside the illegal Jewish settlement and launched the attack from there.

Two of the occupants killed in the vehicle attack were members of the Nasir Salah al-Din Brigade identified as Hassan Nafiz Abu Dalal and Muhammad Mahdi Abu Zur, said the Aljazeera correspondent.

Three more people were injured in the blast, one seriously.

Some eyewitnesses initially thought the attack came from Apache helicopters which were also hovering over the area at the time.

"Israeli helicopter gunships have been attacking apartment blocks and vehicles at any time of day or night, in densely populated civilian areas, allegedly targeting certain individuals but wiping out entire families and their homes in the process," eyewitnesses said.

Bodies beyond recognition

The explosion ripped through the car turning it into a pile of smoking wreckage and scattering body parts and metal pieces across the road.

Medics said "the bodies were beyond recognition and badly burned".

Israeli military sources responded by denying that the car was targeted by a helicopter missile strike, tank attack or any other military action.

Media agencies claimed that, "security sources said the blast appeared to have been caused when explosives blew up prematurely". This is a common statement when Palestinians are attacked, said some of the witnesses

Click here to comment on this article

U.S. House of Representatives bill targets killers of Americans

By Lisa J. Huriash
Staff Writer
July 11 2004

Sometimes, the thought of her daughter's death at the hands of Palestinian killers is too much for Bernice Wolf.

Her daughter, Dina Horowitz, and Dina's husband, Eli, were killed by two Hamas gunmen disguised as religious Jews who burst into their home on March 7, 2003, as they sat at their dinner table celebrating the Sabbath in Kiryat Arba, just outside the West Bank city of Hebron.

Israeli troops killed the attackers but never prosecuted the organizers of the murder.

Eli Horowitz, who was 51, moved to Israel with his family at the age of 15 from Silver Spring, Md. Dina Horowitz also emigrated from Silver Spring, and the two met in Jerusalem. She was 49. They left behind four children -- now ages 24 through 30 -- and five grandchildren.

"Their children lost both parents in one fell swoop," said Wolf. She remembered her sadness when one of her grandsons told her he wanted to die, too, so he could be with his parents. "This has destroyed all of our lives."

Her anger about the situation in the Middle East is growing. She is mad that the leaders who orchestrated her only daughter's death have not been held responsible, and she's furious that other killers of her neighbors in Israel still walk free. "I want to go after them," she said.

So Wolf is in touch with her local congressman, Robert Wexler, and monitors a bill to track and prosecute the killers of American citizens in Israel.

A bill passed in the House of Representatives in March and winding its way through committees of the Senate might make that happen.

The Koby Mandell Act -- named for a Maryland teenager stoned to death by Palestinians in 2001 -- claims that 100 Americans have been killed in Israel or the territories since 1968 in terrorist attacks and those citizens "have not received from the United States government services equal to those received by other such victims of overseas terrorism."

The bill creates an office within the Department of Justice to collect evidence by stationing agents in the Middle East, rather than relying on the Palestinian Authority to provide such evidence. The office would also ensure rewards are offered to capture terrorists involved in the killing or maiming of Americans, makes sure those rewards are prominently advertised in the countries where the terrorists live and transfers terrorists to the United States for prosecution.

"There are elements that reach beyond the individual terrorists to the organizations that support them according to the American Law Division of the Congressional Research Office," said Carol Guthrie, communication director for Sen. Ron Wyden, D-Ore., a co-sponsor of the bill.

"Families who lose a loved one in foreign countries should not lose their right to justice under the law," Wyden said in a statement from his press office.

"Both the Clinton and Bush administrations have treated Palestinian killers differently than most other foreign killers of Americans; they have not extradited a single Palestinian Arab since Oslo began and 51 Americans have been killed," Klein said. "There are 51-plus families that are miserable every day knowing that their children's murderers have not been captured. This bill sends a clear message that all terrorists are the same."

The Senate bill reads that "this situation is especially grave in the areas administered by the Palestinian Authority because many terrorists involved in the murders of Americans are walking free here, some of these terrorists have been given positions in the Palestinian Authority security forces ... and a number of schools, streets and other public sites have been named in honor of terrorists who were involved in the murders of Americans."

Wexler, D-Boca Raton, a sponsor of the bill, said the Senate could take up the bill as early as next month. Although the bill, introduced by Sen. Gordon Smith, R-Oregon, was introduced in 2001 and didn't get through Congress, Wexler hopes it will happen this year. In addition to Smith, 22 senators have signed on as co-sponsors of the bill, which is currently in the judiciary committee.

"There was hope that the peace process would resolve some of these issues," Wexler said. "There was also hope, ill-placed, that the Palestinian Authority would act responsibly. It never did. Rather than place blame, to me the most important thing is to rectify it and make certain the West Bank and Gaza become areas where we aggressively pursue the killers of Americans."
Oh the irony! It is almost too much to bear! The thing is, there are indeed "killers of Americans" to be found in Israel and the Palestinian Territories, but most are not Palestinians. The Israeli woman in the above yearns to bring to justice the leaders who orchestrated her only daughter's death at the hands of Hamas. We suggest then that she begin with Sharon. In fact, a thorough search of Israel would also uncover the perpetrators of the 9/11 attacks.
Click here to comment on this article
Flashback: Israeli Roots of Hamas Are Being Exposed

by Dean Andromidas

Speaking in Jerusalem Dec. 20, U.S. Ambassador to Israel Daniel Kurtzer made the connection between the growth of the Islamic fundamentalist groups Hamas and Islamic Jihad, and Israel's promotion of the Islamic movement as a counter to the Palestinian nationalist movement. Kurtzer's comments come very close to EIR's own presentation of the evidence of Israel's instrumental role in establishing Hamas, and its ongoing control of that organization.

Kurtzer said that the growth of the Islamic movement in the Palestinian territories in recent decades—"with the tacit support of Israel"—was "not totally unrelated" to the emergence of Hamas and Islamic Jihad and their terrorist attacks against Israel. Kurtzer explained that during the 1980s, when the Islamic movement began to flourish in the West Bank and Gaza, "Israel perceived it to be better to have people turning toward religion rather than toward a nationalistic cause [the Palestinian Liberation Organization—ed.]." It therefore did little to stop the flow of money to mosques and other religious institutions, rather than to schools. [...]

To the Italian daily L'Espresso, Arafat laid out the reasons for this support. "Hamas was constituted with the support of Israel. The aim was to create an organization antagonistic to the PLO. They received financing and training from Israel. They have continued to benefit from permits and authorizations, while we have been limited, even to build a tomato factory. Rabin himself defined it as a fatal error. Some collaborationists of Israel are involved in these [terror] attacks," he said. "We have proof, and we are placing it at the disposal of the Italian government."

On one level the support for Hamas is simply the application of the old saying, "The enemy of my enemy is my friend." Indeed, in the minds of crude Israeli ultra-nationalists and fascists such as Sharon and his faction, this is indeed the case. Sharon is not interested in peace and therefore is not concerned that the violence and needless deaths of Israelis and Palestinians continue. In the Jan. 3 Ha'aretz, Yossi Sarid, chairman of the Meretz party, wrote, "What does frighten Sharon ... is any prospect or sign of calm or moderation. If the situation were to calm down and stabilize, Sharon would have to return to the negotiating table and, in the wake of pressure from within and without, he would have to raise serious proposals for an agreement. This moment terrifies Sharon and he wants to put it off for as long as he possibly can." In contrast, Sarid said that Sharon understands "that the terrorists and those who give them asylum are not the real enemies. Instead, the real enemies are the moderates.... You fight terrorists—a pretty simple operation—but you must talk with moderates, and this is a very tricky, if not dangerous, business."

More important for the survival of not only the Palestinian people, but especially Israel itself, is the dangerous role of the puppetmasters outside the region, who are manipulating both sides of this deadly game as part of their own demonic plans to spread the policy of a "clash of civilizations." In this regard, Sharon, and his "Greater Israel" policy, is just as much a puppet as the Palestinian, strapped with explosives, who blows himself up at an Israeli bus station.
Talking of playing both sides in the "war on terror"...
Click here to comment on this article
Israel boycotts ICJ's ruling on West Bank barrier
by Wei Jianhua
www.chinaview.cn 2004-07-11 19:48:11
JERUSALEM, July 11 (Xinhuanet) -- Israeli Prime Minister Ariel Sharon on Sunday raised Israel's voice on the UN court's ruling on its controversial West Bank separation barrier, saying the country totally rejects the ruling.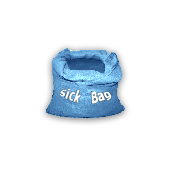 "I want to make clear, the state of Israel totally rejects the ruling of the International Court of Justice (ICJ) in The Hague. It is a one-sided and politically motivated ruling," Sharon said at the beginning of a weekly cabinet session.
He said that the decision sent a destructive message to encourage terror and denounced countries that were defending themselves against it.
He also accused the court of ignoring "the reason behind the construction of the fence," referring to the anti-Israeli attacks carried out by Palestinian militant groups.
"To continue the construction of the barrier is the most reasonable measure to take against terror," Sharon said.
The hawkish prime minister called on all nations that are part of the global war on terror to reject the court's ruling, adding that he hoped "this immoral decision will disappear from the world."
Click here to comment on this article
Israeli barrier battle set for U.N.
MATTI HUUHTANEN
ASSOCIATED PRESS
JERUSALEM—Israelis and Palestinians were lining up support for a showdown at the United Nations over Israel's planned security barrier in the West Bank, while violence erupted in the Gaza Strip and four Palestinians were killed.
Palestinians and the Arab world were elated by a nonbinding World Court ruling Friday that declared the barrier illegal and said it should be dismantled.
The Palestinians have said they'll seek the support of the U.N. General Assembly, then go to the 15-nation Security Council, which can order action.
Comment: We all know how any plea to the UN Security Council will play out. The General Assembly will vote overwhelmingly for a condemnation of Israel. Then if a resolution goes before the Security Council, the US will veto it, with the support of the Marshall Islands. We will see once more that the entire world community is against the brutal actions of Israel, however, yet again, nothing will change.
Click here to comment on this article
Jonathan Cook
An Israeli Knesset committee is currently formulating a constitution for Israel -- the first such attempt in its 56 years. The task was abandoned early in the state's history, after the country's founding fathers feared that giving a precise definition to the state's character would tear apart the fragile consensus between secular and religious Jews and that a Bill of Rights would enshrine in law rights it wanted to deny the Palestinians. Instead, the founding document of the state, the Declaration of Independence, made a promise: that Israel would "uphold the full social and political equality of all its citizens, without distinction of religion, race or sex".
The Law, Justice and Constitution Committee is now holding regular sessions to establish a comprehensive set of Basic Laws which will comprise the constitution. The consensus among the Jewish committee members is that the preamble to the document will proclaim the state to be both "Jewish and democratic". The assumption is that an overwhelming majority of Knesset members will back such a constitution if it is put to a general vote of the parliament. The sole Arab committee member, Azmi Bishara, is not participating in the deliberations because he believes that such a formulation is nonsensical: the state cannot be both Jewish and democratic at the same time. Instead he is demanding that Israel become a state of all its citizens.
Comment: We recently looked at "democracy" in Israel when discussing Michael Moore's comment that that Israel was democractic. This article, the first of two, looks in depth at the curious notion that Israel can be both "Jewish" and "democractic."
For more reports on "democracy" in Israel , we refer you to the site "Arabs Against Discrimination" which documents the sorry situation of Arabs in the "Jewish" state.
Click here to comment on this article
Lebanese family says their son joined U.S. marines out of economic need
09:17 AM EDT Jul 11
BEIRUT (AP) - Relatives of a U.S. marine who surfaced in Beirut nearly three weeks after an apparent kidnapping in Iraq appealed for understanding from fellow Arabs on Saturday, saying the Lebanese-born man emigrated and joined the marines for financial reasons.
Cpl. Wassef Ali Hassoun was doing well and recovering at a U.S. military hospital in Germany after being flown out of Lebanon on Friday, a marine spokesman said. He is expected to return to his home unit in Camp Lejeune, N.C., next week.
In Hassoun's native city of Tripoli, his family issued a statement saying he was forced to go to the United States and join the marines because of the deteriorating economic situation caused by Lebanon's 1975-90 civil war.
Click here to comment on this article

Rice insists N Korea reveal highly enriched uranium program
Saturday, July 10, 2004
SEOUL — U.S. National Security Adviser Condoleezza Rice reiterated Friday that North Korea must reveal its highly enriched uranium program and agree to dismantle its nuclear programs if it is to receive benefits, according to Yonhap News Agency.
Rice, who arrived in Seoul earlier Friday on the last leg of an Asian tour that has already taken her to Beijing and Tokyo, made the remarks in a meeting with South Korean Foreign Affairs and Trade Minister Ban Ki Moon, Yonhap reported.
Click here to comment on this article
ElBaradei: U.S. Firm Supplied Nuclear Black Market
An investigation of the black market supplying nations wanting nuclear arms has spread to more than 20 firms — some of them North American — the chief of the U.N. atomic agency told The Associated Press Friday. A senior diplomat identified one of the firms as U.S. based. The diplomat said at least one of them was in the United States. He declined to elaborate, saying the agency "was not yet at the bottom of that story."
But he said what is known about that company sheds new light on the activities of the network, known up to now for primarily supplying technology to North Korea, Libya and Iran as part of the process allowing them to make enriched uranium that can be used either to generate electricity or make weapons
Comment: As we said, it is very simple, you create the enemy, and then you wage war against him...
Click here to comment on this article
U.S. Firm Said Among Nuclear Black Market
By GEORGE JAHN,
Associated Press Writer
July 10, 2004
VIENNA, Austria (AP) - An investigation of the black market supplying nations wanting nuclear arms has spread to more than 20 firms - some of them North American - the chief of the U.N. atomic agency told The Associated Press Friday. A senior diplomat identified one of the firms as U.S.-based.
Demanding anonymity, the diplomat also said the Syria and Saudi Arabia are also being investigated as possible buyer nations, beyond Iraq, Iran, Libya and North Korea - the countries known to have been in contact with Pakistani scientist A.Q. Khan and members of his procurement network.
But the diplomat, who is familiar with the Vienna-based IAEA told The AP that beyond suspicions prompting a continuing investigation, "there has been no proof" on Syria and Saudi Arabia that would warrant them being reported to the board of governors of the International Atomic Energy Agency.
In separate comments to The Associated Press, IAEA Director General Mohamed ElBaradei avoided specifics on the locations of the firms supplying the nuclear black market beyond saying there were "over 20 countries, some of them in North America."
The diplomat said at least one of them was in the United States. He declined to elaborate, saying the agency "was not yet at the bottom of that story." But he said what is known about that company sheds new light on the activities of the network, known up to now for primarily supplying technology to North Korea, Libya and Iran as part of the process allowing them to make enriched uranium that can be used either to generate electricity or make weapons.
Comment: This certainly comes as no surprise. As it is common practice for the U.S. to supply both sides of any chosen conflict, in order to sow discord and ultimately wield power over both. When it comes to the trade in nuclear weapons, what can't be done openly is secretly funneled into the 'black market'. This is probably just the tip of the iceberg. Seems the PTB are itching for a big conflagration, and by spreading these nukes all over the globe, they ensure as much death and destruction as possible.
Click here to comment on this article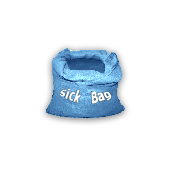 Long history of intelligence failures

Sunday, 11 July, 2004
Paul Reynolds
BBC News Online world affairs correspondent

The intelligence failure over Iraq will take a prominent place in the history of notable intelligence breakdowns.

These range, if you want to go back far enough, from the wooden horse in Troy to, in modern times, Stalin's refusal to believe that Germany would invade the Soviet Union in 1941, and the British belief that they would have warning of an Argentine invasion of the Falkland Islands in 1982.

Intelligence also failed to warn against - let alone stop - the two sudden and daring strikes against the US, at Pearl Harbor in 1941 and on 11 September 2001.

Comment: It really is amazing the way supposedly intelligent journalists are so easily duped by government lies and propaganda. These members of the "free press", in this instance the BBC, become complicit in the lies and propaganda because they do so much to widen the dissemination of the lie. Take the above report for example. With just a minimal amount of research the author, a respected BBC reporter, would have seen that the recent report indicting the US intelligence community for the war in Iraq was a massive lie. There is clear and irrefutable evidence to show that the Zionist hawks in the Pentagon and their "Office of Special Plans" were the ones that concocted the phony intelligence, yet this particular reporter chooses to overlook this and buy into the official line as spewed by Rockefeller and Roberts two days ago.

It really is rather comical the way the above reporter goes digging into the history books in an attempt to show precedents that prove that the war in Iraq really was the result of a "failure of intelligence". In doing so however, he inadvertently provides us with another piece of history which shows that, as a rule, it is governments and extra-governmental groups that have been the driving force behind the wars that have continuously plagued humanity.

Pearl Harbor was not, as our intrepid BBC reporter claims, a historic failure of intelligence. There have been documents released in recent years that show that the Japanese attack on the US pacific fleet was forseen by the US government and military leaders, but was allowed to happen in order to garner public support for America's entry into WWII.

As for the events of 9/11, there is no need to go into the details again here. There is more than enough evidence on this site and others to show that that fateful day in 2001 was simply a repeat of the, by then, tried and tested, unilateral problem - response - solution, mode of operation.

We are daily sickened by the spineless, obsequious mainstream media reporting that passes for objective current affairs analysis. It is nothing more than a grand attempt at indoctrination of the public to buy into and become complicit in the plans of our corrupt and immoral leaders, seen and unseen.

Click here to comment on this article

Spy chiefs 'withdrew' Saddam arms claim

Gaby Hinsliff and Antony Barnett
Sunday July 11, 2004
The Observer

Tony Blair's claim that Saddam Hussein posed a 'current and serious' threat to Britain is challenged by dramatic new allegations today that Britain's spy chiefs have retracted the intelligence on which it was based.

The supposed proof that the Iraqi dictator was still trying, even in the run-up to war, to produce chemical and biological weapons became crucial to the Prime Minister's case for urgent military action rather than waiting for inspectors to finish their task.

Yet, according to a senior intelligence source interviewed by BBC1's Panorama tonight, MI6 has since taken the rare step of withdrawing the intelligence assessment that underpinned the claim that Saddam had continued to produce WMD - an admission that it was fundamentally unreliable.

The charge leaves Blair open to serious questions over why, if the nature of the proof had changed, he did not tell the public that the evidence of WMD was crumbling beneath him.

It will increase speculation that he may be forced to disown chunks of the controversial September dossier on banned weapons when Lord Butler publishes his report this week on the handling of intelligence on Iraq.

Yesterday, the Archbishop of Canterbury, Rowan Williams, weighed into the debate, warning that Blair would be judged before God for his actions over Iraq and suggesting he would struggle with his conscience. Asked how Blair would account for himself, Williams answered: 'At the judgment seat.' For Christians, that is the point of entry either to heaven or to hell. 'When you acknowledge that you have taken a risk which has not paid off, which has cost, and that cost does not seem be justified, that's the punishment,' he added.

Comment: Blair may well be going to "hell" as the Archbishop intimates, or perhaps he is simply attempting to create it here on earth, and is determined to bring all of his docile citizens along with him...

Click here to comment on this article

'Snoozy' Hoon angers troops

Stephen Grey – The Sunday Times July 11, 2004

Geoff Hoon, the defence secretary, has offended British soldiers in Iraq by dozing off while being briefed about gun and mortar attacks on UK troops.

In a surprise visit to Basra, Hoon was told by senior officers of fierce fighting encountered by forces in southern Iraq. He was also informed of the most serious challenges they face.

According to one source, during a presentation by Brigadier Andrew Kennett, who heads forces in Basra and Amara, the defence secretary lost interest and fell asleep.

"It was embarrassing for everyone," said the Basra military source. "Hoon's aide had to look as interested as possible and scribble furiously to give the men the impression that he was still paying attention." Hoon had eventually to be prodded awake by an aide.

E-mails on the issue are now being widely circulated among officers, while soldiers are referring to "Geoff Snooze".

One officer said: "To say that everyone is not too impressed about the support we are getting from our ultimate commander in Whitehall is an understatement."

The meeting, on June 14, was attended by officers from Amara who have risked their lives in recent weeks in some of the most intense fighting experienced by British troops in Iraq. Some commanded soldiers in what is known as the Battle of Danny Boy on May 14, which included a bayonet charge across marshland and some acts of great bravery.

In just three months, a few hundred soldiers in Amara have been attacked more than 300 times with bullets, mortars, rockets, blast bombs and grenades. In reply, they fired more than 30,000 bullets.

It is not the first time military personnel have complained of Hoon falling asleep. In Kuwait last year he nodded off during a meeting with 30 people.

Hoon has never completely endeared himself to British troops. In the build-up to the Iraq invasion he was criticised for taking a skiing holiday.

Comment: How nice, poor 'ol Jeff was just a little tired, and it seems that, lacking the strength to keep up the pretence, the mask often dropped and his true indifference to the "sacrifice" of his minions was revealed. Nevertheless, the majority of the UK population will continue to parrot the banal paltitudes they hear from their officials, comments like we must support our heroic boys abroad, etc etc etc ad nauseum.

Click here to comment on this article

Tales from the Tigris Riverbank

Saleh Mohamed Fawzi is a ferryman and his life story is the story of Iraq. He talks to Robert Fisk as they journey through Baghdad.

Robert Fisk
The Independent
08 July 2004

Across the lettuce-green waters of the Tigris river, we drifted yesterday, past Saddam Hussein's old school, past the 13th-century Mustansariya University, past the bomb-smashed wreckage of the ministry of defence. Saleh Mohamed Fawzi had turned off the boat's engine as we slid side-on beneath a great, old British railway bridge. "I can tell you everything about Saddam because he grew up just over there," Saleh said, and pointed a long, dark arm towards the steaming streets of al-Khurkh. The playground of Saddam's school backed on to the river, a wall of yellow concrete topped by a set of cheap football nets.

Saleh spends his days ferrying passengers across the Tigris for a few dinars - it saves the long walk over the bridges or the oven-like search for taxis in the Baghdad streets - and yesterday was a special day because he was asked by The Independent to take his boat right through the city. All he had to do to make a good fare was to tell the story of his life.

"Our journey will cost you but my own dialogue is free," he said. It was a good deal. Saleh is only 35, but his tale of war and military desertion and fear was a little history of Iraq. He is a Shia, and much of what he wanted to say was about religion and violence, and about America. He was also a soldier in Saddam's supposedly "elite" Republican Guard.

"I studied at the technical institute in Baghdad and all we wanted to do was avoid the war with Iran," he said. "When the war started, they closed the river between the presidential palace and the ministry of defence but all we were hearing were the stories coming back from the front. We knew that so many of our men were being killed fighting the Iranians. We studied very hard to avoid the call-up. And we succeeded. The front meant death. I never got sent to the front. But we lived in fear. In just my area of Baghdad alone, Saddam's men killed 55 of our people, just for praying in the mosque. That is because they were Shias."

Saleh's voice rises in pitch as he turns on the old boat's engine to avoid collision with a tree that is moving gently over the water towards us. "It was a gift from America to Saddam at the beginning of the Iran-Iraq war - an American Johnson engine - and still it is working." I suggest that this is a compliment to American technology. "All the world knows how good that technology is," Saleh replies. "But you foreigners must not leave us alone with the Americans. Please don't leave us with them and let them dominate us. Bring your countries to do business with my land and share our benefits."

This was to be a theme of Saleh's story, that those who destroyed the leader he hated should not benefit from his downfall.

The wreckage of that regime lines the Tigris. We sailed quietly by the great compound of the old ministry of defence, its walls torn open, many of its buildings in concrete shards across a parade ground. The windows of a less-damaged central barracks were now lined with thousands of breeze-blocks: homes to hundreds of Iraqi refugees who now live where Saddam's generals once planned the 1990 invasion of Kuwait. Alas for Saleh, that was a war he could not escape.

"My family was here in Baghdad and I was sent to the southern desert - on our side of the border, just opposite Hafr el-Batn - and we were bombed so many times by the Americans and the British. My family lived near the Ameriyah bunker where hundreds of other families were killed by American missiles. Afterwards, people became ill. My daughter Hoda developed a sort of cancer. Her skin cracked open and she looked very old. I still take her to doctors who can't cure her. They say it's not cancer but she still hurts inside."

Three hundred and fifty miles to the south, Saleh was trying to save his life. "We were in a very isolated part of the desert and nothing grew there. The army had amassed thousands of shells and gunpowder and guns because they thought this would be a long war. In one place, they had tons of sugar and biscuits which they had stolen from Kuwait. But we had no food. They didn't resupply us. We were hungry and abandoned. So I deserted."

Saleh's boat was moving under the gloomy arches of a Saddamite bridge, a massive, pre-stressed concrete job that was constructed to repair a bridge destroyed in the 1991 war. He looked up at it in the semi-darkness that enveloped us the moment the white-hot sun had been hidden. It was as if Saddam's shade was still ruling his life. Saleh reached his home in Baghdad as the Iraqi army collapsed under Anglo-American air assault, then, avoiding the great rebellions breaking out in the Shia south, hid with his family. "God's mercy made this war short and humiliated Saddam and his front-men. Saddam gave an amnesty to deserters, so I gave myself up."

But Saleh was sent back into the Iraqi army, this time to the northern city of Irbil. "I hated it. I did not want to fight any more. So I ran away again. You know the punishment for desertion is death but I refuse to fight. It is a sin for a Muslim to kill. So I came home again and eventually I managed to bribe some officers to take my name off the conscript list. I didn't meet the officers. There was a money-agent who bribed officers for soldiers who had deserted. It cost me about 12,000 dinars (£400) and my wife sold all her family gold to get the money."

The sun had blazed back onto our little boat as Saleh started his khaki-and-green military engine again. Bull rushes stood in clumps along the water's edge. Because Saleh told his story in so matter of fact a way, it was easy to forget how brave he was. And how religious.

"Our Imam Ali said that a man is either our brother in religion or our brother in humanity and we believe this. You must live with all men in perfect peace. You don't need to fight him or kill him. You know something; Islam is a very easy religion, but some radicals make it difficult. We are against anyone who is killing or kidnapping foreigners. This is not the Muslim way. The Grand Marjas (religious teachers) have told us this."

I plunged my hand into the warm waters of the Tigris. What did Saleh feel about the river - the Tigris is the Dichle in Arabic - which he had been sailing upon since the age of 11? "I am a fisherman as well as a boatman and I also swim races and compete in rowing-boat races. The Dichle is part of me because it is the river which connects all my country and passes all the holy places and it joins the Eufrat (Euphrates) which goes by all the holy shrines. But the cement factories and the sewage make this river so dirty and it must be cleaned."

Saleh was in his boat when the American air raids started in 2003. "I found a body floating just over there and I took it back to the shore. It was in the water, back upwards and face down. It was a young man. But he had no identity. We buried him in the grounds of the British embassy close to us. When the British arrived after the invasion, they found the corpse in the garden and dug it up and sent it to the morgue. I never found out who it was." We were moving through countryside now with trees and lawns coming down to the water's edge. Sharp-eyed youths sat on the bank and pointed at our boat, shouting ajenab (foreigner) which I do not like to hear these days in Iraq. Deliberately, I had asked my driver to meet me on the edge of Baghdad, miles from the slumland pontoon where I had boarded Saleh's boat. First rule for foreigners in Baghdad: do not go back to the place you start your journey from.

But Saleh was still contemplating the nightmare of Saddam. "When he was young, he had to borrow all his clothes from his cousin, Adnan Khairallah. We think he didn't have a father because we've never known where his father is buried. Saddam had psychological problems. He kept talking about protecting Iraqi women but then he killed so many of their husbands that they were left penniless. Look what happened at Halabja."

When did he first hear about Halabja, I asked? "My brother was also in the Republican Guard. He was fighting in Kurdistan. He knew about the gassings. He told us. But there is something you should know. America and Saddam were together. America made Saddam. In this last war, their student was destroyed and his teachers took his place in my country. Please don't leave us alone with the Americans."

We said goodbye at a little jetty bathed in white heat that had bleached the colour of the grass. "Now I must tell you to be very careful and take care because you are a foreigner," Saleh said. "I hope this new government will work. I like to be an optimist. But things are bad." He revved the old military engine and puttered back into the great, green, greasy Tigris river. He may be suspicious of the Americans but it is good to find a brave and decent Iraqi these days. May the Salehs of this world survive.

Click here to comment on this article

Army's propaganda war collides with reality

By Deborah Horan
Chicago Tribune staff reporter
July 9, 2004

BAGHDAD -- They are marketers and warriors, selling the new Iraq to Iraqis. They launch advertising campaigns with all the panache of Madison Avenue and comb hostile neighborhoods to gather tips and pass on messages by word of mouth.

They are the soldiers of the Army's 8th Psychological Operations Battalion, charged with carrying out one of the most difficult campaigns of the Iraq war: persuading Iraqis to buy into America's vision of their land.

"We're limited to the truth," said Army Lt. Col. Mike Ceroli, who heads a psychological operations unit in Iraq. "The first time we lie, we would lose all credibility."

Comment: Too late! The first lie was when US troops invaded Iraq based on nonexistent intelligence, and it has only gone downhill from there.

The Army's campaign over the past year is as multifaceted as any media blitz crafted to promote a product or a political ideal. It involves bumper stickers, slick television ads and glossy magazines that promote Iraq as a beacon of Middle East freedom and democracy.

One billboard over a clogged Baghdad traffic circle reads "Iraq--progress, prosperity" in bold, black letters.

But in a city darkened by daily violence and plagued by economic misery, the words seem out of sync. Iraqis in no mood to listen have torn down signs and splashed billboards with black paint.

"It's not banners here and there that will win Iraqi hearts and minds," said Mohammed Abdel Jabbar, editor of al Sabah, a coalition-funded newspaper. "It's the behavior of the soldiers."

The Army admits its campaign is an uphill battle. But that hasn't stopped the psyops unit from going to Iraqi towns and villages to distribute matchbooks offering rewards for wanted men or to explain Iraq's evolving government and assess the popular mood.

The unit broadcasts messages in Arabic from loudspeakers mounted on Humvees, runs radio and television ads urging Iraqis to use a tip line to inform on insurgent activity and distributes coloring books to children on the role of police in a democratic society.

The military has dropped millions of leaflets over Iraq, Ceroli said. Even before the war began, U.S. psyops planes made runs over Iraq, dropping as many as 480,000 leaflets at a time.

"We're not trying to psychologically manipulate them," Ceroli said. "We're trying to educate them." [...]

Comment: Ah yes, it's the old, "We're just trying to educate the poor godless monkeys" routine... A good start would be to respectfully treat Iraqis like intelligent human beings.

The messages don't always work as planned. One advertising spread titled "Moqtada's Choice" blamed the fighting in the holy city of Najaf on Moqtada Sadr, the Shiite cleric whose al-Mahdi Army has fought U.S. forces in southern Iraq.

It ran in five Iraqi newspapers. Every one was threatened.

"They came and told us they couldn't run the ads anymore," Ceroli said.

Other operations have gone better. Iraqis sick of the violence regularly snitch on insurgents in their midst, Ceroli said.

The psyops unit monitors the effects of its operations by keeping tabs on the editorials and letters to the editor in the Iraqi press, Ceroli said. The unit receives "atmospheric" reports from troops in the field. It relies on opinion polls.

And it counts the surrender of wanted men and weapons: More than 1,000 anti-aircraft missiles have been handed in, two al-Mahdi militiamen had laid down their arms and a top Baathist with a $10 million bounty on his head turned himself in, Ceroli said.

The Baathist was carrying a "passport of friendship"--a document distributed by psyops that promised the bearer would be treated with dignity if he surrendered at any coalition military checkpoint.

Comment: A "passport of friendship"?! Don't all Iraqis deserve to be treated with dignity? Obviously, America doesn't think so...

Image versus reality

But success is hard to measure. Iraqis say the advertising has been undermined and not just by big setbacks like the abuse of Iraqi detainees at Abu Ghraib prison and the battles in the Sunni stronghold of Fallujah, where fighting between insurgents and Marines left hundreds of Iraqis dead.

The United States, they say, lost momentum at the beginning of the occupation, when looting erupted and the coalition failed to implement a reconstruction plan.

More than a year after the U.S.-led invasion, electricity remains in short supply, traffic in the capital is a mess, phone service is sporadic, the crime rate is soaring, and the police are regular targets of insurgents.

U.S. forces managed to alienate Iraqis, whether through intrusive searches, use of abusive language or even motioning for a driver to stop with an upraised hand, a signal that Iraqis consider offensive.

"This kind of propaganda might work in the U.S. but not in Iraq," said Abdel Jabbar. "Iraqis are too cynical."

Comment: Cynical, or realistic?

On the commercial streets of Baghdad's Karadeh district, few Iraqis said they had seen any of the psyops products. Sermid al-Kindi, a luggage shop owner, fingered a matchbook offering a cash reward for the capture of Al Qaeda-linked militant Abu Musab al-Zarqawi.

Had he seen signs about Iraq, progress and prosperity?

"I didn't see any signs like that in my neighborhood," al-Kindi said as a bemused expression spread across his face. "In any case, it's only promises."

Comment: And given America's history when it comes to keeping promises, thing don't look good...

Click here to comment on this article

Confusion surrounds fate of Filipino hostage

The Iraqi militant group holding a Filipino man hostage has told Al-Jazeera television the hostage has not been released.

Earlier, Philippine authorities said Angelo de la Cruz had been freed. Staff at Al-Jazeera told The Associated Press that the station received a written statement signed by "The Islamic Army of Iraq -- Khalid bin al-Waleed Brigade."

Al Jazeera reported that the militants have given Manila a new deadline -- July 20 -- to withdraw the last of their troops. News of the statement came just hours after President Gloria Macapagal Arroyo said the country's small peacekeeping contingent in Iraq would be withdrawn when its tour ends Aug. 20.

"We give the Philippine government an additional 24 hours starting from 11 p.m. Iraqi time on Saturday to show it is serious about withdrawing its troops," the statement reportedly said.

It seems the Filipino government was deliberately ambiguous in its decision to leave, to secure de la Cruz's release while still supporting Washington's war on terror.

Before de la Cruz was kidnapped, the Philippines was considering extending its force's tour of duty in Iraq. [...]

Click here to comment on this article

New Iraqi Passports Seen as Ticket to Better Life

By Mariam Karouny
July 11, 2004

BAGHDAD (Reuters) - Hundreds of Iraqis lined up at a central Baghdad office Saturday to apply for their first passports under the new government -- some seeking a way to escape the violence while others just wanted a holiday.

During Saddam Hussein's rule, passports were prohibitively expensive for most Iraqis and only a few found it easy to acquire one and travel abroad. Now, 15 months after Saddam's fall, all Iraqis can apply for a passport for the first time.

There was mixture of expectation and agitation among those waiting their turn under the blazing midday sun.

"This country is lost. I am telling you, it is completely lost. It is not ours any more," said 25-year-old Mehdi Salem, a part-time worker.

"Those who came after Saddam are gangs and thieves and they are no better than him," he said, adding that he would prefer to live in the United Arab Emirates.

Some expressed anger at the lack of basic services like power and security.

"I can't find a job here and it is not safe any more. I want to find another place. I want to have a decent life," said Jasem Adnan, who also wants to seek a better life in the UAE.

"They want to try Saddam? I think they should try to bring us electricity, water and security first ... These are more important things. These matter to us more. At least these could keep us here." [...]

Click here to comment on this article

Iraqis Hold Pro-Saddam March in Baquba

Sun Jul 11, 5:14 AM ET

BAQUBA (Reuters) - Hundreds of Iraqis demonstrated Sunday in support of ousted President Saddam Hussein in the town of Baquba, northeast of Baghdad, witnesses said.

Masked gunmen led the protesters marching through the mixed Sunni-Shi'ite town chanting against Iraq's new Prime Minister Iyad Allawi. They shouted: "We sacrifice our souls and blood for you, Saddam" and "No, no to Allawi."

The demonstrators brandished portraits of Saddam and condemned moves by Allawi's interim government to put the deposed dictator on trial for crimes against his people.

"Saddam will remain the symbol of Iraq and the Arab nation," one banner read. "We condemn the staged trial of President Saddam," read another.

Saddam, who was captured by U.S. troops in December, appeared before an Iraqi judge on July 1 at the start of proceedings that could lead to formal indictments for war crimes, crimes against humanity and genocide.

A handful of anti-Saddam demonstrators gathered in a central Baghdad square Sunday to burn his effigy and call for his execution. They unfurled a banner that read: "Defending Saddam is defending brutality and crime."

Comment: Now that the masked gunman were mentioned, everyone will associate these "pro-Saddam" protestors with terrorists. There certainly will be many Iraqis who yearn for the days when Saddam ruled Iraq. The question is, how many of these Iraqis enjoyed Saddam's brutality, and how many of them simply realize that nothing has changed since the US invaded and took over the government? The main difference now is that many Iraqis don't even have adequate food, medicine, electricity, and other basic services.

Click here to comment on this article

Govt refuses to apologise over Iraq

Sydney, 11jul04

THE Federal Government today dismissed opposition calls it publicly apologise for joining the invasion of Iraq "on the basis of a lie" following a damning US Senate report into the pre-war US intelligence.

Assistant Defence Minister Mal Brough denied the US report undercut Canberra's stated reasons for waging war and described calls for a public apology from Prime Minister John Howard as "ridiculous".

Brough said the wide range of signatories to United Nations Security Council resolution 1441 - which gave Iraq a final chance to allow weapons inspectors unfettered access to its arms programs - showed it was commonly accepted that Iraq had weapons of mass destruction before the invasion.

"Let's not kid ourselves, there have been, as recently as this week, rounds found with chemical warheads, there have been programs found and so therefore the Iraq regime, Saddam Hussein, was in direct contravention of these resolutions," he told Channel Seven.

The US Senate report found that US intelligence agencies misrepresented the extent of Iraq's weapons of mass destruction and key judgments were either overstated or not backed up with evidence.With Australia's involvement in the Iraq campaign looming as the major issue in upcoming national elections, Labor has accused Howard of uncritically accepting flawed US intelligence assessments.

"Of all the decisions a government can make, there's nothing worse than going to war for a purpose that wasn't true," Labor leader Mark latham told reporters.

"The government said that they were going to war to find weapons of mass destruction -- it turns out they didn't exist," he added.

Latham has pledged to withdraw Australia's troops from Iraq if he wins power in an election expected to be held around October or November, while the conservative government remains committed to staying in Iraq "until the job's done".

Australia has about 850 troops in and around Iraq, down from 2,000 during the invasion last year.

Click here to comment on this article

Australia denies terror suspect illegally deported to France

Sun Jul 11, 3:02 AM ET

SYDNEY, (AFP) - Australian officials are denying terror suspect Willie Brigitte was illegally deported to France and played down reports he could be freed if an appeal about the procedure was upheld.

The Sunday Telegraph newspaper reported French counter-terrorism authorities had been forced to suspend their interrogation of Brigitte, who is being held in a prison outside Paris, pending an appeal on the legality of his removal from Australia late last year.

"From his arrest in Australia to his arrival in France, his detention for interrogation and his placement in prison ... everything has been illegal," Brigitte's French lawyer Jean-Claude Durimel told Melbourne's Age newspaper.

Durimel said Brigitte's appeal partly rested on Brigitte's marriage to an Australian citizen, former soldier and Muslim convert Melanie Brown, when he was in Sydney.

Brigitte, 35, is suspected of planning a terrorist attack "of great size" while in Australia and has been accused of links to Al-Qaeda.

He was deported to France in October.

Attorney-General Philip Ruddock said Brigitte was legally deported because he had breached Australian immigration laws, and that he was not extradited from the country to face charges in France.

"If the argument is that he was extradited then that is, of course, a flawed assumption," Ruddock told ABC radio. "Extradition is a legal process for people who are the subject of charges to be removed under extradition agreements between countries.

"Brigitte was never extradited from Australia, he was removed because he was an unlawful non-citizen."

Ruddock said Canberra would seek clarification of the status of the investigation, adding he would be concerned if French authorities had "failed to cover all bases".

Opposition homeland security spokesman Robert McClelland said Australian authorities had been too quick to deport Brigitte, instead of interrogating him about his activities in Sydney.

"It casts further doubt on the wisdom of Australian authorities to return him to France rather than interrogate him in Australia," McClelland said.

"This decision was made with undue haste and the attorney-general should explain whether Australian authorities made inquiries of French authorities on whether the decision was made legally."

Click here to comment on this article

Items compiled from Tribune news services
Published July 11, 2004

YORK, PENNSYLVANIA -- President Bush leveled an unusual attack on the NAACP's leaders Friday, saying his relationship with them has deteriorated to the point that it scarcely exists.

Bush chose not to attend the NAACP's annual convention, which begins this weekend. He is the first president in more than 70 years who has not attended a convention of the National Association for the Advancement of Colored People.

"There are a lot of people I admire in the NAACP," Bush said. But he added, "I describe my relationship with the current leadership as basically non-existent because of their rhetoric."

NAACP President Kweisi Mfume said he is disappointed in Bush's decision.

Comment: Bush has obviously blown off the black vote in the US. They vote overwhelmingly Democrat. But never fear, his brother Jeb in Florida has perfected the means of ridding the voter's lists of these pesky folks: he has them eliminated by trickery. If that doesn't fall, then he and his cronies find countless ways of disqualifying their ballots. See Greg Palast's work for details.

Click here to comment on this article

Protesters greet Bush along route of motorcade; 7 men are charged

By Ad Crable And Kristen Kridel
Lancaster New Era

LANCASTER COUNTY, PA - The flag-waving, cheering throngs and banners for "Four More Years" were there.

[...] Six young men from Lancaster City wearing only thong underwear were arrested along Old Philadelphia Pike when they attempted to recreate the infamous picture of Iraqi prisoners forced into a human pyramid at Abu Ghraib prison.

The protesters stripped down to their underwear and formed their improv in front of a greenhouse, near where the president was to speak, East Lampeter Township police said.

[...] Later, as the motorcade passed through Lancaster, Martin Andrews, 42, of 228 N. Reservoir St., made an obscene gesture and dropped his pants at the president's convoy, Lancaster police said.

Police who had to leave their positions to deal with Andrews, arrested him for disorderly conduct. Police said Andrews ignored police commands while he was being arrested and officers had to spray him with a chemical agent. He was then additionally charged with resisting arrest.

Click here to comment on this article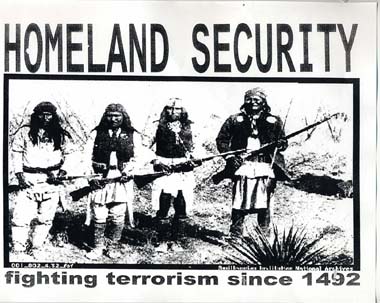 Tribal Leaders Vent Their Anger Over Government Raids

By Joe Furia
June 12, 2004
PIERCE COUNTY - Government cops raided local tribal smoke shops this week. And now, at least one shop owner is venting his anger in a way that's getting a lot of attention.
Instead of wearing his emotions on his sleeve, he's putting them on a sign for all to see.
"We Are Not Terrorists," the sign read. "We Are American Indians. We Have Been Fighting Terrorism Since 1492."
The anger stems from a raid on Tuesday, when federal agents cleaned out as many as nine smoke shops owned by Puyallup Tribal members.
Joshua Turnipseed owns one of those stores.
"They took all my product, all my money - and left me with nothing and still haven't told me why," he said.
The government still isn't saying much about why agents raided these shops except to say they seized cigarettes they believe were smuggled into the country.
[...] There have also been reports that have loosely tied the bust to the government's efforts to shut down operations that are funding terrorism.
And though the government has not accused anyone in the tribe of any such activity, just the fact that the idea is out there really hurts many in the Puyallup tribe.
Click here to comment on this article
Fla. Democrat Likens Gov. Bush, Bin Laden
Associated Press
July 10, 2004
MIAMI (AP) - A Democratic Florida congressman on Friday compared Gov. Jeb Bush's behavior after the contentious 2000 presidential recount to that of Osama bin Laden, saying the governor went into hiding.
Rep. Kendrick Meek, in a conference call designed to discuss President Bush's record on issues key to black voters, said there was a "lack of accountability from the state of Florida" during the disputed recount process.
"No one could find him when they had issues as it relates to so many African-American votes that were left on the floor in many supervisor of elections offices throughout the state," said Meek, the Florida chairman for the Kerry-Edwards presidential campaign.
"The governor was like bin Laden after the 2000 election."
Alia Faraj, a spokeswoman for Gov. Bush, replied: "We are not even going to dignify the comment with a response."
Meek stood by his comment later in a telephone interview. "I don't see the governor in any way as a terrorist," he said. "I was just saying he could not be found."
Just 537 ballots decided Florida's 25 electoral votes, sealing the presidency for Bush. The win came amid claims that thousands of ballots from minority voters and others were not counted.
Meek spokesman Drew Hammill said the congressman was only trying to reiterate that Gov. Bush did not or could not answer what Hammill said were "significant questions" about the disputed election.
Click here to comment on this article
Charges Tossed Vs. Five Bush Protesters
Associated Press
July 10, 2004
CRAWFORD, Texas (AP) - A judge on Friday dismissed all charges against five anti-war activists who were arrested last year on their way to President Bush's ranch.
The five were convicted in February of violating the city's protest ordinance and fined $200 to $500. But McLennan County Judge Tom Ragland ruled the ordinance was overly broad and violated the First Amendment.
The ordinance required 15 days' notice and a $25 fee before the police chief could issue a permit for a protest. Crawford officials have since amended the ordinance to require seven days of notice.
"This is a great victory for free speech in the president's own backyard," said Jim Harrington, director of the Texas Civil Rights Project. "This decision guarantees that the free speech rights of other protesters will not be silenced by the city of Crawford."
The five protesters were on their way from Austin to President Bush's ranch to protest the war in Iraq in May 2003 when they were arrested and put in jail overnight.
The attorney for the five has said they were not demonstrating at the time of their arrests after being stopped by a police blockade.
Click here to comment on this article
Los Alamos confirms "needed" media missing
Los Angeles Times
July 9, 2004
The director of Los Alamos National Laboratory announced Friday that the nuclear weapons research lab has lost track of two computer disks containing classified information, the third such incident in eight months.
Los Alamos officials, who said after each of the previous incidents -- in May and December -- that the missing materials posed no threat to national security, declined to make such statements Friday, instead describing the loss as "very serious."
Los Alamos spokesman Kevin Roark said he could not comment on the nature of the lost materials, except to say they were "classified removable electronic media," the lab's term for CDs and floppy disks.
The previous two incidents might have involved faulty bookkeeping for outdated disks that were listed as missing but may have been destroyed. By contrast, Roark said this incident involved data necessary for current research.
"These items were not slated for destruction," he said. "These items were needed, and when they went to look for them, they weren't there."
Saying in a statement that the loss, discovered Wednesday, has "once again ... brought disrepute to Los Alamos," Director G. Peter Nanos ordered operations in the affected section of the lab halted while a search for the missing items went forward.
The announcement of the missing disks marks yet another security breach -- and another embarrassment -- for the University of California, which manages Los Alamos for the federal government.
Earlier allegations of fraud, security lapses and mismanagement at the lab prompted the Energy Department to announce last year that it would require the university, for the first time, to compete for the contracts to run Los Alamos and a second nuclear weapons facility, Lawrence Livermore, in Northern California.
Comment: This is interesting, coming as it does on the heels of reports of Israeli's being caught in the US with suspicious chemical substances and attempting to gain access to Navy Nuclear bases...
Click here to comment on this article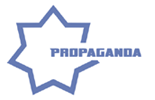 Eyes And Ears Of The Nation

Thousands of truckers, bus drivers and rest-stop workers are being enlisted to spot terrorists. Is this comforting news?
By AMANDA RIPLEY/LITTLE ROCK
Sunday, Jun. 27, 2004
On a blazing hot morning last week, 75 men and women of the highway — bus drivers, truckers and van operators — convened at a nondescript office building in Little Rock, Ark., to be trained as terrorist hunters. The Department of Homeland Security this year gave $19.3 million to the American Trucking Associations, which is based in Alexandria, Va., to recruit a volunteer "army" called Highway Watch. So far, 10,000 truckers have signed on to become amateur sleuths. Over the next year, the goal is to add tollbooth workers, rest-stop employees and construction crews, creating a corps of 400,000 people drawn from every state.
Waiting for the training to begin, Jo Anna Cartwright, who manages the rural public bus system in northern Arkansas, said she had not yet encountered any terrorists in her job, as far as she knew. "We got a terroristic phone call the other day," she said, "but it turned out it was just the boyfriend of an employee." Her bus drivers pay special attention to a gentleman from Afghanistan who recently married a regular rider, she said. Cartwright had come to the training to learn what else she could do.
The tutorial was led by Jeffrey Beatty, a security consultant, formerly of the FBI and CIA. He started by showing clips of alQaeda training videos. "They are out there training for operations in the U.S. homeland. Make no mistake about it," he said, warning that Little Rock cannot afford to be complacent. "You're getting a presidential library here — for a President who launched cruise missiles against al-Qaeda," Beatty said, referring to Bill Clinton. There are not enough police and federal agents to protect all of America, but transportation workers could be a "force multiplier," he said. "We want to turn the hunters into the hunted," he intoned for the first of four times that day.
So how exactly does one spot a terrorist on the highway? Members of Highway Watch are given a secret toll-free number to report any suspicious behavior — people taking pictures of bridges, for example, or passengers handling heavy backpacks with unusual care. "We want to hear from you when something just doesn't look right," Beatty said. "Say you're out at a truck stop and you see someone hanging out near your truck, wearing a jacket. Maybe it's too hot out for a jacket. Go back inside, alert someone and check him out through the window."
Still, listening to his ominous warnings and the bravado that comes easily to the former Delta Force commander, one has no difficulty imagining an empowered civilian getting carried away. And Americans generally have not reacted well to institutionalized nosiness. In 2002 the Justice Department proposed something called Operation TIPS, which would have encouraged not just truckers but also cable installers and mail carriers, among others, to report suspicious behavior. But before the program could begin, it was buried in opposition from the left and the right. Americans did not want to become a "nation of snitches," as the libertarian Cato Institute put it.
After the session in Little Rock, two newly initiated Highway Watch members sat down for the catered barbecue lunch. The truckers, who haul hazardous material across 48 states, explained how easy it is to spot "Islamics" on the road: just look for their turbans. Quite a few of them are truck drivers, says William Westfall of Van Buren, Ark. "I'll be honest. They know they're not welcome at truck stops. There's still a lot of animosity toward Islamics." Eddie Dean of Fort Smith, Ark., also has little doubt about his ability to identify Muslims: "You can tell where they're from. You can hear their accents. They're not real clean people."
That kind of prejudice is hard to undo, but it's a shame Beatty's slide show did not mention that in the U.S., it's almost always Sikhs who wear turbans, not Muslims. Last year a Sikh truck driver who was wearing a turban was shot twice while standing near his tractor trailer in Phoenix, Ariz. He survived the attack, which police are investigating as a hate crime.
The Highway Watch website boasts that the program is open to "an elite core [sic] of truck drivers" who must have clean driving and employment records. In fact, their records are not vetted by the American Trucking Associations. At the Little Rock event, some came in off the street without preregistering. However, the organization is highly security conscious about other parts of its operations. It refuses to disclose the exact location of its hotline call center or the number of operators working there. "It could be infiltrated," says Dawn Apple, Highway Watch's director of training and recruitment.
What's clear is that Highway Watch is a morale booster for drivers. "I don't want to sound too hokey, but truck drivers are a very patriotic bunch," says Mike Russell, a spokesman for the organization. "It made sense for us to take advantage of what we do every day — which is, basically, patrol major highways through a windshield." [...]
Comment: So the FBI is "taking advantage" of the most brain dead, moronic elements of American society and tasking them with finding "rag heads" and camel jockeys". If this is not clear evidence of a deliberate attempt to promote Islamophobia in the US, we don't know what is...
Click here to comment on this article
THE CHURCH OF ANYBODY BUT BUSH
A "miracle" is about to be performed. It's a miracle dear to the hearts of American neo-cons. It's a miracle they pray for but that Bush can't deliver. The miracle is that a large part of the anti-war movement will vote for the continuation of the war and the occupation of Iraq in the presidential election next November! Supporters of the anti-war movement will also vote for the continuation of the war in Afghanistan, the ongoing murder of the Palestinian people, and the torture of prisoners everywhere. The correctness of the US policy of global Manifest Destiny will remain unchallenged, along with its program of destabilizing or destroying "uncooperative nations," and our liberties at home will continue to be stripped away piece by piece. Americans are told that because of the cost of this policy, there won't be enough money to pay for the luxuries of housing, health care, the fight against HIV/AIDS, education and other social programs such as environmental cleanup.
Who is the creator of this miracle? None other than John Kerry, the richest senator in the land! He is the messiah of the Church of the ABB (Anybody But Bush). This must be a religious movement since any rational examination of Kerry's positions will see a reflection of the neo-con's leader, George Bush. The "polite left" insists that Kerry is different, more progressive, and better than Bush. But alas, there isn't any evidence. In spite of Kerry's votes for Scalia, the Patriot Act and our latest war, the polite left continues to present Kerry as our savior.
Unfortunately for Kerry and the polite left, I and many other anti-war activists are non-believers. I leave the Church of the ABB in the same dark place as any other irrational ideology that can't hold up to scrutiny in the light of reason. The appropriate response to the chant "Anybody But Bush" is "Bush Or Kerry Can't." We! must educate people in the anti-war movement. Beyond that, changing the names of the warriors will not change the reasons they go to war. It will not stop the destruction of the flower of working class youth. It will not make us safer here at home. And it will not solve our domestic problems. We must do the hard work necessary to build a political movement independent of the Democrat-Republican dictatorship. We must teach people that Kerry is merely Bush's skull and bones in a different wrapper.
Click here to comment on this article
John Edwards — Bulldog Grip on 'Underdog' Israeli Nation
Sarah Whalen, Arab News
John Edwards would have liked to be US President in2004 . But he's an extraordinarily talented plaintiffs' trial lawyer. If he can't win, he'll settle.
Being John Kerry's vice president would be enough. For now.
Why should Muslims care?
Because Edwards voted for the Patriot Act, voted for giving President Bush authority to use military force in Iraq, and is obsessed with militarily defending Israel through war in the Middle East.
Plaintiffs' lawyers defend underdogs to the death, and Edwards sees Israel, a nuclear-armed munitions factory, as the underdog. And Edwards will fight to the death for Israel.
And like all great trial lawyers, he doesn't have to know a whole heck of a lot about any issues. He's a bulldog. He just has to know what his goal is, get a good grip with his jaws, and not let go.
On the Middle East "situation," Edwards avers there are "no easy answers here," but in fact, that isn't true. Edwards has an easy answer.
The US should be a "strong supporter of Israel." No why, no because, no indication that he understands any of the issues. Just get that bulldog grip and not let go.
Edwards the bulldog is tenacious alright. But how smart is he?
On US Senate's elite Intelligence Committee, Edwards comments on the 9/ 11attacks often painfully belabored the obvious: "If we can predict where, when and how attacks will occur, we can stop them before they happen." What? No "who?"
And during his nomination run, Edwards' Middle East remarks turned decidedly odd. Edwards called for the United States to lead an "international effort" against Iraq at all costs, even if the UN Security Council was somehow "prevented" from supporting it. That "prevention" here would mean the exercise of voting rights of the actual Security Council Members does not seem to have even crossed Edwards' mind.
And why should it? It takes every muscle just to hold that grip.
"Hussein's got to be gone," Edwards barked before the war, even though he acknowledged that Iraq had made no "direct provocation" against any state in over a decade.
"Osama Bin Laden is no criminal mastermind," Edwards scoffed. Bin Laden is, rather, "a common thug who was able to thrive in an environment of political despotism, religious extremism, and economic instability."
In Edwards' bulldog eyes, Bin Laden is just a simple crook.
To Edwards, Israel is "our vital ally" to which Iraq under Saddam Hussein "pose[d] a mortal threat."
But toppling Saddam was not enough for Edwards. His website announces: "Senator John Edwards believes that this is not the time to send mixed messages about the special relationship between America and Israel."
When interviewer Tim Russert asked whether, as president, Edwards would urge Ariel Sharon "to stop building settlements on the West Bank," Edwards responded: "I don't think our responsibility is to make demands on a sovereign nation, particularly an old, deep, passionate ally like Israel."
He also declared that Israel "made the right decision to reject" the UN's proposal on Jenin. Edwards added that Israelis rightfully escalated violence against Palestinians because "I think that the very existence of Israel is being threatened."
Why tell Israel "to stop the military incursion," Edwards continued, "when we [the US] were attacked [9/11] we went half a world away to go after
the people who were responsible for it?"
In his October, 2002 speech to the Center for Strategic and International Studies in Washington, D.C., Edwards twice pronounced things in the Middle East would change "when we're [i.e., the US] engaged on the ground in Israel: "It's also important for us to send a clear signal to the Arab world that we care about what's happening in Israel, that we're willing to have people on the ground over extended period of time to do what needs to be done to ease tension and hopefully ultimately result in peace."
US troops "on the ground" in the Middle East for 'Israel?'" Edwards' admission that the Iraq war was all about Israel is an idea worth watching, as Edwards' begins his odyssey to power.
Click here to comment on this article
Bush gets blast from 4000 US scientists
July 10, 2004
More than 4000 scientists - including 48 Nobel Prize winners and 127 members of the US National Academy of Sciences - have accused the Bush Administration of distorting and suppressing science to suit its political goals.
"Across a broad range of policy areas, the Administration has undermined the quality and independence of the scientific advisory system and the morale of the Government's outstanding scientific personnel," the scientists said in a letter on Thursday.
The Administration has often been accused of misusing science to further its policy aims.
Administration officials rejected the criticism, just as they did when the same letter was published in February bearing the names of 62 prominent scientists.
The scientists cited examples of esteemed colleagues denied seats on advisory panels, apparently because of their political beliefs.
Gerald Keusch, who left his post at the National Institutes of Health as associate director for international research and director of the Fogarty International Centre, said the office of the Health and Human Services Secretary, Tommy Thompson, had rejected 19 of his 26 candidates for the centre's board. Among the 19 was a Nobel laureate who, Dr Keusch said he was told, was turned down because his name had appeared in newspaper advertisements criticising the Administration for manipulating science.
Comment: The point missing from the above is that the Bush (and previous) administrations have not stopped at merely "distorting and suppressing" they have also committed outright murder of certain scientists that knew too much and tried to go public.
Click here to comment on this article
French TV boss says his job "is to help sell Coca-Cola"
Fri Jul 9
PARIS (AFP) - Patrick Le Lay, chairman of France's popular TF1 TV channel, says in a recently released book that the job of his private channel is "to help Coca-Cola sell its product".
"There are lots of ways of talking about television. But from a 'business' perspective, let's be realistic: basically, TF1's job is to help Coca-Cola, for example, to sell its product."
"For an advertising pitch to work, the viewer's brain needs to be receptive. Our programmes are aimed at making (the viewer) receptive: that is, entertaining and relaxing him between two messages. What we sell Coca-Cola is receptive human brain time."
Click here to comment on this article
Mother, baby attacked on Paris train after mistaken for Jews
By AFP
11/07/2004 16:14
VERSAILLES, France - A young woman and her baby were attacked in a suburban train near Paris on Saturday by unidentified men who drew swastikas on her stomach with a pen in what police said was an anti-Semitic assault.
The six attackers who were armed with knives clipped the 23-year-old woman's hair, and cut her t-shirt and pants before drawing three swastikas on her body.
The men of North African origin also overturned the pram with her baby of 13 months.
In the attack they robbed her backpack which contained her identity papers, a bank card and 200 euros ($250).
Police said the attackers erroneously assumed the woman was Jewish because she was living in Paris' posh 16th district.
"Only Jews live in the 16th district," one of the men was quoted as having said.
French President Jacques Chirac expressed his horror and condemned what he called "a shameful attack."
The perpetrators must be found, held accountable and condemned with the full severity of the law, a statement issued by his office said.
French Interior Minister Dominique de Villepin asked police to find the attackers within the shortest possible time, his ministry said in a statement.
The attack was "all the more serious because it was marked by racism and anti-Semitism," he said.
Click here to comment on this article
Girl killed by Israeli gunfire
From correspondents in Gaza City
July 10, 2004
A 16-YEAR-OLD Palestinian girl was killed by Israeli fire in the southern Gaza Strip town of Rafah today, Palestinian medics said.
Hanin Udeh Abu Samahdaneh took a bullet to the head when troops opened fire in the Shabura district of the impoverished town close to the Israeli-controlled border with Egypt, the medics and witnesses said.
Witnesses said it was unclear why the Israeli troops had fired as there were no clashes under way at the time of the shooting. The army was not immediately available for comment.
The death brought the overall toll since the September 2000 start of the Palestinian intifada, or uprising, to 4172, including 3176 Palestinians and 925 Israelis, according to an AFP count.
Comment: Israeli soldiers shoot a Palestinian girl in the head for fun apparently, and we are supposed to believe that the Palestinians are the terrorists??
Click here to comment on this article
Wall of silence over Ingushetia's missing men
By MARK MacKINNON
Globe and Mail
Nazran, Russia - Bashir Mutsulgov was in deep conversation with one of his students from a nearby college when two cars intercepted him just metres from his front door.
Before he could get inside, witnesses say, masked men wearing camouflage gear rushed out of the cars, shoved the student aside with their Kalashnikov rifles, forced Mr. Mutsulgov into a jeep and drove off. That was in December, and it was the last time the 28-year-old math and physics teacher has been seen.
Since then, his brother, Magomed, has been trying to find out what happened to Bashir, one of dozens of young men to disappear in Ingushetia over the past seven months. The car into which he was shoved was seen that night at the local headquarters of the Federal Security Bureau, the successor to the dreaded KGB, and then later at a checkpoint heading into the war-torn neighbouring republic of Chechnya.
Magomed says the traffic police who saw the car enter Chechnya told him that the driver flashed an FSB badge and drove toward the main Russian military base at Khankala, near Grozny. He is furious thinking about what might have happened to his brother since then.
"The men who work [at Khankala] described what they do with such people. Usually they beat them into signing documents. I'm sure he'll be called a terrorist. That's what they do to intelligent people," Magomed said.
He thinks Bashir may have come under suspicion because he is a devout Muslim and had begun to study Arabic. "Now all we're trying to do is find out whether he's alive or dead."
Bashir's case was the first in a string of "disappearances" that have rocked the tiny southern Russian republic of Ingushetia. Human-rights activists in the region have compiled a list of more than 40 people, mostly young men, who have gone missing in the past seven months.
Such tactics have long been associated with the war next door in Chechnya, where Russian forces are known to detain suspected Islamic militants for long periods without trial and without informing their families where they are being held.
Many turn up dead or are never heard from again. Chechen fighters, meanwhile, use kidnapping for ransom as a means of raising cash to continue their struggle for independence.
But the disappearances are new in Ingushetia, which suddenly finds itself at risk of being drawn into the decade-old fight to the east. Some say the security services are cracking down on people they see as sympathizers with the Chechen cause.
"According to our information, it's mostly the FSB that's involved in the disappearances in Ingushetia," said Shamil Tangiev, head of the Grozny office of the Russian human-rights organization Memorial.
"At the moment, we're witnessing a major conflict between the special services and Wahhabis," who follow a radical strain of Islam. "The special-service method is to kill suspects without a trial."
One of the first to notice the rising number of abductions in Ingushetia was a young prosecutor, Rashid Ozdoyev. The 27-year-old did his own investigation, then flew to Moscow to present a report to his superiors that directly implicated the FSB. When he got back to Nazran, he too disappeared.
His father, Boris, a retired judge and a former member of the Ingush parliament, has no doubt that the FSB is behind his son's disappearance. He says he even got an FSB officer to confess, on tape, to having taken part in the abduction, saying it was personally ordered by the local FSB chief, Colonel Sergei Koriakov.
Mr. Ozdoyev, 60, has written several appeals to Russian President Vladimir Putin, but neither the FSB nor his son's former colleagues at the prosecutor's office have opened an investigation into the matter. Instead, he has received death threats warning him to stop asking so many questions. The president of Ingushetia, former KGB officer Murat Zyazikov, has publicly denied that abductions are on the rise.
"Nobody from the FSB will even speak about it with me. They never even looked for him. They smile at me and tell me I have no son," Mr. Ozdoyev said, his voice taut with controlled anger.
Like many on the streets of Nazran, Mr. Ozdoyev blames the abductions for the rising tension in the republic, which boiled over in June when unknown gunmen attacked local police headquarters and the Interior Ministry office, killing 88 people, mostly police officers.
He believes many of the attackers were relatives of the missing men.
"That tragedy had connections with these disappearances. If I wasn't so old, I would have joined them myself and become a martyr and blown up Koriakov and the others. This is the way terrorism is born," he said. "There has been a lot of bloodshed, and I promise there will be more."
Click here to comment on this article
US 'defector' to spend Sunday in Indonesian capital: diplomat
AFP
Sunday July 11, 2:50 PM
An alleged US army defector who lived in North Korea for decades is to spend Sunday in the Indonesian capital, where he was reunited with his Japanese wife, a diplomat said.
Charles Robert Jenkins, 64, and wife Hitomi Soga, 45, would not be leaving Jakarta on Sunday, Japanese embassy spokesman, Toshihide Kawasaki, told AFP.
The two were reunited Friday at Sukarno-Hatta Airport after Jenkins and their daughters Mika, 21, and Belinda, 18, arrived on a chartered flight from Pyongyang.
Kawasaki declined to give further details, including whether the family would venture out of their two-bedroom suite at a luxury hotel here.
Jenkins is believed to be making his first trip outside North Korea since he disappeared near the border with South Korea in 1965.
Soga was kidnapped from the Japanese island of Sado in 1978 while on a shopping trip and taken to North Korea to teach its spies Japanese language and customs. She married Jenkins in 1980, apparently after they met when he was teaching her English.
Jenkins's wife was allowed to leave for Japan along with four other kidnap victims in October 2002 after a landmark summit between Japan and North Korea. The daughters stayed behind in North Korea.
It remains unclear how long the family will remain in Indonesia.
The third-country meeting, paid for by Japan, avoids the risk of the United States prosecuting Jenkins over his desertion.
Indonesia does not have an extradition treaty with the United States while Japan would have a treaty obligation to hand him over to the US.
Washington considers Jenkins a deserter but his family in the United States say they believe he was captured and brainwashed.
Comment: The "brainwashing" argument is frequently used by people who cannot bear to face the idea that a loved one has defected. On the other hand, if one digs up quite a bit of evidence that mind control and brainwashing are real and presents said evidence to the general public, one is labeled a looney or a conspiracy theorist.
Click here to comment on this article
BYU Fire Prompts Fears of Ecoterrorism
By MARK THIESSEN, Associated Press Writer
July 10, 2004
SALT LAKE CITY (AP) - Federal officials say they are worried about a spike in ecoterrorism in Utah after arson damaged a Brigham Young University building, the latest in a string of incidents in which authorities suspect extremists.
The letters ALF, thought to stand for the Animal Liberation Front, were spray-painted at several sites near Thursday's fire in Provo, 45 miles southeast of Salt Lake City. The ALF has not claimed responsibility, and did not immediately respond to an e-mail Friday from The Associated Press seeking comment.
The fire came after at least two other incidents in which animals were released and aquarium experiments were damaged at BYU in the last six weeks. The same initials were spray-painted at the horse barn.
The ALF's sister organization, the Earth Liberation Front, took responsibility last month for the $1.5 million arson fire at a suburban lumberyard.
"We see more of a trend to the use of arson" and worry about the unintended consequences of such fires, said Ray Mey, who supervises the FBI's Joint Terrorism Task Force.
"We're concerned about the loss of life," he said.
The increase in activity, Mey said, might be tied to the July 15 stop in Salt Lake City of the Total Liberation Tour, which will feature top ELF and ALF leaders. The rally will feature speakers, presentation and music.
Thursday's fire was contained to two small areas of a materials handling building at Ellsworth Farm at BYU. It was adjacent to an animal sciences building but used by grounds crews. There were no animals in or near the building.
"I think they chose this location since it was far away from the animals as possible," BYU Police Capt. Michael Harroun said.
Damage was limited to a corner of the building where bundles of recycled cardboard were stored to be shipped, and in a nearby stall where two small tractors also were set on fire.
Fire damage was initially thought to be about $30,000, but may be higher if the heat from the blaze damaged the building's structure, said Harroun.
"We're definitely grateful it wasn't worse than what it could have been," he said.
The ELF claimed responsibility for the lumberyard fire in a June fax to local media.
The group said it targeted the lumberyard because it ignored warnings to repair forklifts that emit "far more pollutants than average diesel engines." At the site of the fire, the initials "ELF" were spray-painted on a building at the lumberyard and a truck.
The FBI later seized a fax machine from a University of Utah health clinic it says was used to announce a claim of responsibility for the fire.
Mey said Friday the fax has not provided any valuable forensic evidence, but the investigation continued.
Last month's fax also listed four other businesses in the greater Salt Lake area as future targets, including a sport utility dealership, two other lumberyards and Kennecott Utah Copper. All have increased security, as has the University of Utah, and there have been no subsequent acts of vandalism.
ELF, which defends its actions as efforts to stop companies from profiting from environmental exploitation, has caused more than $100 million in damage since 1996, according to the FBI.
Click here to comment on this article
600 students quarantined in Malaysia after chicken deaths
AFP
Sunday July 11, 1:14 PM
Health officials in Malaysia's northern Perak state have quarantined 600 pupils after 25 came down with fever following the deaths of 90 chickens in a compound at their school, a press report says.
The Mingguan Malaysia, a Malay language daily, said health authorities had issued the quarantine order immediately due to fears over the spread of bird flu.
However, Hawari Hussein, director-general of the Veterinary Services Department, told AFP that the blood and other samples taken from the dead birds had proved negative for avian influenza.
Tan Chin Meng, chairman of the state health committee, said all students at the Technical Secondary school in Teluk Intan had been ordered to undergo a blood test at a public hospital.
The birds died on Friday, and 25 students suffered symptoms of fever and flu on Saturday.
There has not been an outbreak of bird flu in Malaysia despite outbreaks in neighbouring Southeast Asian countries.
China, Thailand and Vietnam have all reported new cases in recent days, sparking fears of a resurgence of the winter outbreak that left 24 people dead and devastated the region's poultry industry.
Click here to comment on this article
Vintners suspicious of modified grapes
Sat Jul 10 2004
By Gregory Flanders
PARIS -- French vintners are ready to repel what they see as another threat to their centuries-old winegrowing traditions -- genetically modified grapes. Earth and Wine of the World, which comprises nearly 400 French winegrowers, is worried about a government research project to tinker with grape genes.
It's a serious concern in a land where the average person over 14 consumes a quarter-bottle of wine a day.
"It is of utmost importance that the future of our profession is not determined solely under the influence of scientists, industrialists and technocrats," the group said in a news release Thursday after meeting in Paris to come up with a plan of attack.
The National Institute of Agricultural Research plans to replant a batch of genetically modified vines they were forced to pull out five years ago. They are looking for ways to make vulnerable grapes more resistant to disease.
A small crop of genetically modified grapes was planted in 1996 in eastern France by the champagne manufacturer Moet et Chandon in partnership with the agricultural institute.
But consumer pressure forced the company to dig the plants out of the ground in 1999 and limit research to the lab, said Sylvie Colleu, a spokeswoman for the institute.
"We're not persuaded that the tests will start with the maximum number of precautions that we consider absolutely necessary," said Alain Graillot, the president of the vintners association, which also includes winegrowers from California to Germany.
"We want to be certain that there will be no accidental spreading, and that any possible toxicity of the plants is completely ruled out," he said.
The dug-up plants were frozen in a laboratory, and the institute is waiting for the green light from Agriculture Minister Herve Gaymard to replant them.
Genetically modified foods are derided in France where the people made a hero out of Jose Bove, the farmer-turned-activist known for ripping up genetically modified crops and ransacking a half-built McDonald's in 1999.
"In France, the consumers of wine are rather traditional, and many are against genetically modified organisms," Colleu said. "And many professionals feel that this could hurt the image of their brands."
This time around, the institute has agreed to certain restrictions to ease consumer fears, he said. No wine will be produced from the plants, for example.
Worried winemakers are currently waging another battle: trying to loosen restrictions on alcohol advertising. Their message, that people should drink more, has met with resistance from doctors' groups, who say the French already drink enough.
Click here to comment on this article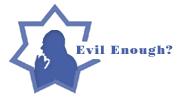 Nurse says kids dug their own graves

Couple who took in 18 children face charges of abuse

By WOODY BAIRD
Associated Press
July 9, 2004
TRENTON, Tenn. -- A couple facing criminal abuse charges forced some of their 18 foster and adopted children -- many of them disabled -- to dig their own graves, warning the youngsters they could be killed and nobody would care, according to investigative documents.
A search warrant affidavit released in the case against Thomas and Debra Schmitz also alleges that the children were beaten, locked in a cage and punished by having their eyeglasses, leg braces or crutches taken away.
A home-care nurse told authorities the "children were forced to dig their own graves" and told by the couple "they could be killed and buried in the back yard and no one will care," according to the affidavit.
The nurse said she saw two children, ages 8 and 10, forced to sleep in a locked metal cage without a mattress or blankets. The youngsters were "curled in a fetal position in the cage," the affidavit said.
Debra Schmitz, 44, was charged June 22 with three counts of aggravated child abuse and one count of child abuse; Thomas Schmitz, 45, was charged with one count of aggravated child abuse and one count of child abuse.
The Schmitzes, who were investigated on similar accusations four years ago in the Green Bay, Wis., area, moved to this town 85 miles northeast of Memphis in 2000. They were not charged in that case.
They have denied wrongdoing and, on legal advice, have refused interview requests since their arrest.
The Tennessee Department of Children's Services took custody of the children June 21, but it is still unclear why some of them were with the Schmitzes. Authorities were unsure who has legal custody of the seven other youngsters, who may be special-needs children adopted by families in other states.
Adoptive parents of special-needs children are allowed to put youngsters in the care of others in times of family troubles. That so-called "respite care" is designed to be temporary.
The home-care nurse told investigators that Debra Schmitz used the Internet to keep in touch with guardians of special-needs children across the country.
The nurse was told "she could get a child through this Web site within three weeks and would not have to go through (Tennessee's) Department of Children's Services," said the affidavit filed by the Gibson County Sheriff's Department.
Sheriff Joe Shepard said three nurses and a half-dozen children have given reports of abuse. Investigators have found four places where they believe children were forced to dig graves.
Click here to comment on this article
Nepalis fear disaster as deity 'sweats' once again

Saturday July 10 2004
IANS
KATHMANDU: Nepal is in a cold sweat -- because the statue of a deity in the central part of the country is said to have "perspired" last month just as it has done before on the eve of national calamities.
According to local belief, the statue of Bhimsen in the Maoist stronghold of Dolakha in central Nepal breaks out in sweat just before something disastrous happens in the country.
When it "perspired" in 2001, a massacre wiped out the royal family in the palace at Kathmandu.
In 1989 and 1934, a sweating Bhimsen heralded two devastating earthquakes.
The deaths of two kings -- that of the present king's father Mahendra in 1970 and the passing away of King Tribhuvan in 1953 -- are also said to have occurred after the idol "sweated".
According to tradition, the country undergoes an upheaval within six months of the phenomenon.
This year the deity is said to have sweated on June 22 and 23, a spectacle that is now bringing villagers in droves to offer penance. [...]
Click here to comment on this article
Over one dozen Nepalese people die from floods, landslides
www.chinaview.cn 2004-07-11 21:46:46
KATHMANDU, July 11 (Xinhuanet) -- The floods and landslides triggered by incessant rain for the last few days have claimed over one dozen lives and dozens of others are still missing, a spokesman of the Nepali Home Ministry said Sunday.
Click here to comment on this article
Unseasonal cold brings snow to Bavarian Alps
GARMISCH-PARTENKIRCHEN, Germany (AFP) Jul 11, 2004
Unseasonal summer cold brought 10 centimeters (four inches) of snow overnight to the Germany's highest mountain, the Zugspitze in southern Bavaria, meteorologists said Sunday.
The mercury dipped to minus six degrees Celsius (21 Fahrenheit), the lowest July temperature recorded in the region in the past decade.
Click here to comment on this article
Floating University Expedition To Unravel Ocean Bed Secrets Of Rapid Climate Change
Cardiff, UK (SPX) Jul 01, 2004
Researchers from Cardiff University have sailed into Cardiff Bay, returning from a major research expedition to to unravel the complex history of ice-ocean and climate change over the past 50,000 years. The collaborative Sequencing Ocean-Ice Interaction Project (Sequoia) to the North East Atlantic has collected deep ocean sediment cores which will allow scientists to investigate the role of ocean circulation in past abrupt climate changes.
[...] Dr. Ian Hall said: "The Sequoia project aims to develop our understanding of the cause and the sequences of change involved in the many sudden and erratic swings in the climate that punctuated the coldness of the last Ice Age."
"Understanding the circulation of the global ocean is of major importance in our ability to predict and identify any human-induced global change and their consequences for our climate."
Comment: The idea that there were "many sudden and erratic swings" in the climate is not good news for the purveyors of the gradualist view of history, the notion that the planet, and its climate, evolve at a steady pace. Unfortunately, the actual recod does not support the gradualist approach and give us more than enough data to understand that our world is a world of abrupt and radical changes. The onset of a new ice age could happen in a few years, and not as the product of a slow cooling that occurs over centuries. That is why the news of the cool summer in Sweden, the snow in the Bavarian Alps and the Pyrénées is potentially worrisome.
We think that there is a good chance that we are in the transition phase prior to such a cooling. We also think there is good reason to believe that the PTB are aware of this change and that much of what is being promulgated under the "War against Terror" [sic] are preparations for control of the population when food and energy shortages being to occur.
We may be wrong, but something is certainly screwy these days.
Click here to comment on this article
Most Global Flooding Occurs In July And August
Using data gathered over the past 19 years, Dartmouth Flood Observatory (DFO) experts know that most flooding worldwide happens in July and August, and they can point out where and when floods are likely to occur.
"We expect summer floods in what we call monsoonal Asia, which includes most of China, Vietnam, Thailand and parts of India," says G. Robert Brakenridge, a fluvial geomorphologist who is also the founder and director of the DFO.
"There will also probably be flooding in sub-Saharan Africa, around the Gulf of Mexico, in the islands of the Caribbean and in Central America."
Floods occur every year, and according to the DFO, these events are increasing in frequency and intensity. In 2003, there were nearly 300 flood events, and the trend over the past three years forecasts a busy 2004.
Click here to comment on this article
Eight killed in monsoon-hit Bangladesh, 800,000 marooned
DHAKA (AFP) Jul 11, 2004
Large areas of Bangladesh were under water Sunday as driving monsoon rains caused rivers to burst their banks, leaving at least eight people dead and some 800,000 stranded, officials said.
Some 13 districts in the northwestern Rajshahi division of Bangladesh were worst hit, the official news agency BSS said quoting local officials.
Click here to comment on this article
Flights canceled, houses collapse as massive rainstorm hits Beijing
BEIJING (AFP) Jul 11, 2004
Flights were canceled and houses collapsed after the Chinese capital Beijing experienced a rainstorm of unusual severity, state media reported Sunday.
In the course of just a few hours late Saturday, 73 millimeters (three inches) of rain hit downtown, forcing traffic to grind to a halt and causing severe congestion in key parts of the city, the Xinhua news agency reported.
As of 9:30 pm (1330 GMT), more than 200 flights scheduled for take-off from Beijing International Airport had been delayed, according to reports.
Six houses collapsed, and two people were injured when the freak weather caused an electricity pole to topple, Xinhua said.
Putting a positive spin on the near-chaotic scenes throughout the city, meteorologists said the heavy rainfall was "somewhat good" since Beijing had experienced below-average precipitation in the preceding days.
Click here to comment on this article
Thunderbolts kill 22 people in Chinese province this year
BEIJING (AFP) Jul 11, 2004
Thunderbolts have killed 22 people and injured 56 so far this year in the southwestern Chinese province of Guizhou alone, state media reported Sunday.
In the most recent incident, two people were killed and two injured in the village of Ganhe when lightning struck their home, the Xinhua news agency said.
A farmer working in the fields in Pingtang county was also killed in a sudden thunderstorm, as shocked witnesses described how the lightning tore his clothes to rags, according to the agency.
Guizhou has more than the average share of thunderbolt deaths, because people in the area are too poor to install lightning conductors, Xinhua said.
Click here to comment on this article
Heatwave leaves at least 33 dead in Balkans
Fri Jul 9, 2:12 PM ET

BUCHAREST (AFP) - At least 18 people have died in the last three days in Romania and another 15 during the past week in Macedonia as a heatwave brought blistering temperatures to the Balkans.
Hospital officials said most of the casualties in Romania had died from heart attacks in the street or while working in the fields as temperatures reached 38 degrees Celsius (100 Fahrenheit).
In the Romanian capital Bucharest the number of calls to emergency services rose sharply and at least 50 cases of people fainting from the heat in the streets were recorded.
The health ministry issued repeated warnings to people to drink plenty of fluids and avoid excessive exposure to the sun.
At least 15 people died in Macedonia in the heatwave, doctors said.
"At least five people die every day as a result of the heat," Ljupco Pajkovski, a doctor in Skopje's emergency centre, told reporters.
"People mostly died of heart attacks, brain seizures or heat stroke," he added.
Since Monday average temperatures in Macedonia have been about 40 degrees Celsius (104 Fahrenheit), while in Skopje and southern parts of the country temperatures have reached 43 degrees (109 Fahrenheit).
Forecasters do not expect lower temperatures before the end of the weekend.
Click here to comment on this article
Sunday July 11, 2004
The Observer
Morgan Spurlock, an American documentary-maker, decided to eat only McDonald's food for 30 days. The result? An award-winning film and a very bad liver. Tim Adams repeated the experiment in Britain, but after only seven days of burgers, nuggets and shakes his body told him to stop
[...] One of the great things about Morgan Spurlock's film is the way the hard-bitten Manhattan doctors who are checking his progress start off quite laid back about the risks he faces and end up pleading with him to stop before he does himself further damage. In this respect Dr Sharma of the Diagnostic Clinic does not disappoint.
When I return to get my blood results, despite some of the side effects I felt, I'm not really expecting any dramatic changes to show up from just one week on this diet, particularly as I effectively missed a day in the middle. I expect the results to be qualified, and to come with caveats and discrepancies. However, as Dr Sharma goes through a list of indicators he is happy to say that the changes are 'marked and unequivocal'. My total cholesterol count is up 10 per cent, while my 'good' HDL cholesterol is down 10 per cent. The number of antioxidants I am producing to counteract 'free radicals' in the blood has gone from the very lowest end of normal to the very highest end. Moreover, Dr Sharma says, my fat levels have risen significantly, my energy has diminished sharply, I am dehydrated and am showing iron and B group deficiencies. And worse, from the amount of large fat molecules in my blood I seem to have developed something called 'leaky gut syndrome'. This could be a result of gum disease, but given the dramatic change in my diet it is likely that it is down to that. As Dr Sharma stresses, none of this is properly scientific, 'but even so ... !' He prescribes two-a-day antioxidants, and B complex and a course of macrobiotic yoghurt, and suggests that The Observer pays.
[...] Spurlock is trying to get his film into every school in America, and he is writing a book that will concentrate on three of the main symptoms resulting from his diet, and their consequences when spread over a national scale: 'These three things are all the things that we medicate most heavily for. I got incredibly depressed, up and down, which I had never experienced before. We give people Prozac for that in massive quantities. I couldn't perform sexually at all - we prescribe Viagra for that. And I couldn't concentrate - we overdose on Ritalin for that. You just wonder what we could change if we started eating a bit better.'
Click here to comment on this article
Busy pastors take sermons off the web

Sat Jul 10 2004
John Longhurst
IT'S late on a Saturday night. The pastor isn't ready for Sunday morning. Maybe the Internet can help. But temptation is everywhere, with hundreds of thousands of websites offering to give it away for free or for a small monthly fee. It must be very tempting to download something from one of those sites, and then relax.
Am I talking about Internet pornography? No -- I'm talking about websites that offer harried pastors a quick and easy way to get a sermon for Sunday morning: just copy it off the World Wide Web.
These sites, which have names like desperatepreacher.com, sermoncentral.com, sermonsinarush.com and sermons.com, offer sermons by topic, scripture passage and special holidays and occasions. They're even sorted by faith group; you can find sermon sites that cater to Southern Baptists, Russian Orthodox and Catholics, among others. Some sites are free, while others charge a monthly fee. A few are very sophisticated, while others are simple, folksy sites maintained by preachers who just want to offer their words of wisdom to the world.
It's easy to understand why a pastor might be tempted to use these websites -- preparing a sermon is very hard work. In seminary, aspiring preachers are taught that, for every minute in the pulpit, they should spend one hour in study, research and preparation. In an ideal world, pastors would love to have that much time to devote to their sermons. But there's usually never enough time in a week for that sort of thing, what with committee meetings, pastoral visits, counselling and dozens of other responsibilities. Who has an extra 15 to 20 hours (or more) for sermon preparation?
That's where sermon sites come in. Some of them say that the sermons are only to be used for inspiration or ideas -- they are not to be preached verbatim. But others say there's nothing wrong with it. According to one site, "the widespread use of gleaning from other people's sermons is here to stay. The goal is to use the resource wisely and well. To cheat your congregation by overusing sermon resources is wrong. But it can be equally as wrong to avoid using them because of pride, and possibly cheat your congregation out of a better message." [...]
Click here to comment on this article
'Weed From Hell' Found In Texas
Texas A&M University - Agricultural Communications
2004-07-08
JASPER – An infestation of tropical soda apple, a thorny plant on the federal noxious weed list, has been verified on a private ranch here.
Called alternately the "plant from hell" and "Sodom's apples" in Florida, the thorny weed can quickly take over pastures, first displacing the grass, then the cattle, said Dr. Mary Ketchersid, Texas Cooperative Extension pesticide safety specialist.
Ketchersid said she doesn't want to sound like an alarmist, but the weed has caused economic disaster for agricultural producers in other states.
"I think we need to be scared. People need to be watching for it," she said.
Dr. Larry Redmon, Extension forage specialist based in East Texas, agrees.
"I think people need to be very concerned because it has the potential to cover a lot of acres in East Texas in a short period of time," he said.
A rapid response team comprised of Extension range management, weed and forage specialists, U.S. Department of Agriculture pest survey personnel and a Texas Department of Agriculture entomologist, visited the Jasper farm soon after being alerted by Ricky Thompson, Extension agent for Jasper County.
The hope is, Ketchersid said, to contain the weed to the original site. But she warns that since it's a perennial, eradicating it isn't likely to be easy.
"We've been trying to eradicate mesquite since before the 1960s, and it's still the subject of brush control programs," she said. [...]
Many treatments are likely to look good at first, killing most of the weed's foliage. But with perennials, if the herbicide isn't carried to the roots, the plant may soon recover by the next growing season.
"The control can look really good right now, but in the next year, if the roots haven't died, the plant can come back," Ketchersid said.
The perennial weed produces small fruit about inch in diameter, dark green with light green stripes. Resembling small striped watermelons, the fruit or "apples" contain more than 100 seeds and are readily eaten by cattle and wildlife, including deer, wild hogs, raccoons and birds. The seeds, which are not digested, may be quickly distributed over a wide area, Redmon said. [...]
"If it's out there and it spreads, it could be a real economic disaster," Ketchersid said.
Comment: There's another weed from Texas that is a real economic disaster. It's commonly known as George W. Bush.
Click here to comment on this article
---
Remember, we need your help to collect information on what is going on in your part of the world!
We also need help to keep the Signs of the Times online.
---

Check out the Signs of the Times Archives

Send your comments and article suggestions to us

---
Fair Use Policy
Contact Webmaster at signs-of-the-times.org
Cassiopaean materials Copyright ©1994-2014 Arkadiusz Jadczyk and Laura Knight-Jadczyk. All rights reserved. "Cassiopaea, Cassiopaean, Cassiopaeans," is a registered trademark of Arkadiusz Jadczyk and Laura Knight-Jadczyk.
Letters addressed to Cassiopaea, Quantum Future School, Ark or Laura, become the property of Arkadiusz Jadczyk and Laura Knight-Jadczyk
Republication and re-dissemination of our copyrighted material in any manner is expressly prohibited without prior written consent.
.