---
Printer Friendly Version
Picture of the Day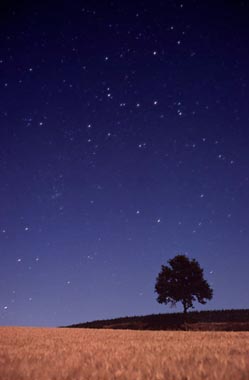 Cassiopaea and the lone oak
©2004 Pierre-Paul Feyte
From a reader in the northeastern US...
I just heard on the radio news that local towns are in such bad financial shape that one school system has eliminated 100% of extracirricular activities (no sports, no clubs, etc.) and all school-related transportation services except those required by law - - and the superintendent sees a burgeoning trend of families with kids moving out of town as a result. How long will running away keep such problems at bay?
Just before Independence Day I heard on the TV news that several local communities canceled traditional fireworks displays due to lack of funds. A symbolic end to freedom?
I'm noticing a big increase in the visibility of advertising for debt-relief products/services and get-rich-quick schemes. These ads that were previously common only on the back channels during late nights and at mid-day are now all over the mainstream channels at drive-time and in primetime. Just the other day on CNN I heard an administration defender angrily "calling out" liberals for claiming that the economy is in trouble when times are so very good now!
On chiropractor's advice, I started riding my bicycle in my suburban neighborhood recently. I'm apalled by the frequency of intimidating looks I get from people, staring at me with open suspicion from their lawns. I've even had a car tail me slowly on a trafficless street for a couple tenths of a mile. I would absolutely not be surprised at all if the police are summoned to check me out someday. I'm just riding my bike in my own neighborhood!
At work, I was on my lunch break, during which hundreds of people roam the grounds of the "university park" cluster of office buildings. I went up to the empty top (7th) floor of the parking garage to look out over the city and to satisfy my curiosity about the source of some construction noise. Within a few minutes, security personnel arrived, lights flashing, in their SUV to ask me who I was and what I was doing up there. They explained that some workers on the top of another building saw me and called them. I park in that garage every day.
I was on a tour of Toronto and the Thousand Islands last weekend. The Thousand Islands region of the St. Lawrence river is a retreat for the wealthy. A cruise took us along "millionaire's row" -- each little island has a mansion or two. The pre-recorded tour audio said, "we're now approaching such-and-such island, a retreat for members of Yale University's Skull and Bones society." That was interesting to hear. If I was looking in the right direction, it the island on which the compound was almost totally obscured from view by flora.
I noticed, in Canada, that all manner of foreigners were taking pictures and video of Toronto City Hall and not a single police officer was in evidence. The very fact that I noted this reveals a subtle effect of programming. I mean, don't these Canadians know that in the U.S. you can be arrested for such threatening behavior?
On the radio now: the Iraqi insurgency has now been "judged" to be 20,000 Sunni fighters (angry at losing the power they had under Saddam) and NOT foreign fighters. These wild swings in what the public is supposed to accept as truth are just incredible and very 1984-like, in my opinion. Of course, just like the ever-changing reasons for invading Iraq, many people will continue to believe the old "foreign fighters" story, which was the intent all along, I suspect. Confuse, distract, confuse, allege, deny. Seems like nothing is ever actually solved or understood anymore. We get to the bottom, the truth, of nothing, OSIT.
Comment: Just another day in the good ole USA. Think majestic panoramas of the Rockies and sweeping helicopter shots of fields of grain, "America the Beautiful" blaring from the screen. Kids on their bicycles and folks around the barbeque. And police stopping people. Hey, now everyone in the US is black! If you ain't part of the Bush and Cheney crowd, vetted and chipped to ensure your patriotic spirit, well, you might as well be black, or Moslem. Or French.
Click here to comment on this article
America's Growing Culture of Hate
Linda S. Heard, Arab News
CAIRO, 6 July 2004 — Islamophobia is alive and well in the US, starting with the authorities down to individuals such as radio talk show host Jay Severin who, according to the Washington-based Council on American-Islamic Relations (CAIR) claimed that Muslims want to take over America even if it takes centuries, adding "I've got an idea. Let's all kill Muslims". Amazingly Severin is still in his job, although he has been forced to apologize on air.
CAIR has also filed complaints over an offensive skit on the March 10 Bill Handel show on KFI AM 640 entitled "the New Iraqi Constitution — Handelized". In it, a voice purporting to be that of a Muslim says: "Kill all Jews", and complains of "the infidel custom of bathing on a regular basis".
The Council has additionally demanded an apology from syndicated radio commentator Paul Harvey, who when talking about cockfighting in Iraq said: "Add to the thirst for blood a religion, which encourages killing, and it is entirely understandable if Americans come to this bloody party unprepared".
Last November, syndicated talk show host Dr. Laura, heard by 12 million listeners, is said by CAIR to have "crossed the line from legitimate commentary on terrorism to Islamophobic bigotry". Her rant began when she was asked by a mother whether her16 -year-old daughter should be allowed to attend a local mosque to learn how "Muslims are treated" in America.
Answered the wizened therapist: "…You're joking of course. How many Americans have tortured and murdered Muslims… I think you ought to stand up against this class and this teacher. This is despicable. You tell him you are willing to go to the mosque only if it is one that has done its best to root out terrorists in its midst…"
But such ignorance and hatred isn't confined to radio hosts. CAIR campaigned to have top US Gen. William G. Boykin, the Undersecretary for Defense on Intelligence, removed from office last year, after he referred to Islam as an idolatrous, sacrilegious religion against which "we are waging a holy war". While discussing his efforts to capture a Muslim Somali warlord, Boykin said: "I knew my God was bigger than his. I knew that my God was a real God and his was an idol".
CAIR earlier fought against President Bush's nomination of "pro-Israel commentator Daniel Pipes — who many American Muslims regard as the nation's leading Islamophobe — to join the board of the United States Institute of Peace — a federal institution created by Congress".
In Oct.21 ,2001 , Pipes stated before a convention of the American Jewish Congress: "I worry very much, from the Jewish point of view, that the presence, and increased statute, and affluence, and enfranchisement of American Muslims… will present true dangers to American Jews".
Indeed, Pipes calls for increased surveillance of American Muslims in an article, which appeared in the Jerusalem Post. "There is no escaping the unfortunate fact that Muslim government employees in law enforcement, the military, and the diplomatic corps need to be watched for connections to terrorism," he wrote.
Pipes has also been quoted as saying: "Palestinians are miserable people… and they deserve to be", while his website entitled "Campus Watch", which kept dossiers on professors thought to be critical of Israel, has attracted controversy.
The above all share a single trait and that is astonishing ignorance. Severin, for example, complains Muslims plan on taking over America, when it is Americans, who have, in the past three years invaded and occupied two Muslim countries, while supporting the Israeli occupation of another.
Handel gives the impression that Muslims are shy of bathing, when due to the fact Muslims have to perform ablutions five times a day before prayer, they are probably among the cleanest people on earth. It is doubtful that Handel knows about the Eastern custom of washing themselves and their dishes in running water and using the right hand for eating, with the left reserved for toilet functions. Harvey obviously has no idea of the peaceful nature of Islam or that the word itself means "submission" with the most popular greeting being "peace".
And as for Dr. Laura, who asks how many Americans have tortured and murdered Muslims, the fact that the US is responsible for the deaths of tens of thousands of Afghans, up to15 , 000Iraqi civilians, and the torture and abuse of detainees in Bagram, Abu Ghraib and Guantanamo must have entirely escaped her notice.
It is surely ironic that Boykin refers to Islam as an idolatrous religion when just the opposite is the case. Islam does not allow representations of either human or animal form whether depicted in paintings or sculpture. This is why the interiors of mosques are simple, decorated only with geometric patterns and calligraphic designs.
When it comes to Pipes, he is so bathed in discrimination, bias and paranoia that he doesn't merit a response.
But it isn't only influential individuals such as these who have an ax to grind against Muslims. In New Jersey and Texas, mosques have been targeted by vandals, who dumped dead fish outside the entrance to one, and liquor bottles inside an Islamic Educational Center. Inside a Muslim community center in Florida, was written "Kill all Muslims" while in Missouri, a Nazi swastika and "die" were painted on an extension to the Islamic Foundation of Greater St. Louis.
A message received by CAIR read: it may be time to "take Muslims hostage here in America, adding: "I believe the time is coming when Muslims will not be safe inside the US borders".
Responding to this growing and deeply disturbing trend, CAIR has published a "Muslim Community Safety Kit" containing information "designed to equip local Islamic leaders and activists with the knowledge necessary to protect against anti-Muslim bigotry or attacks".
However what is really required is a sea change in education and attitudes in the US, where a mere 14 percent of the population possesses a passport and relatively few have even met a Muslim, let alone befriended one.
Whoever said: "Fear plus ignorance equals evil" was right on the mark. It's ignorance, more than anything else, which must be combated if tolerance and respect for other faiths can ever reign on our planet.
Click here to comment on this article
White House Nominee to Head the CIA has Dubious Links to the Terror Network
by Michel Chossudovsky
3 July 2004 (revised July 5)
Two weeks before 9/11, Porter Goss, the White House nominee for the CIA Director of Intelligence was being "briefed on the growing threat of al Qaeda" (WP, 5/04/03) by a Pakistani General who "ran a spy agency notoriously close to Osama bin Laden and the Taliban." (WP, 5/18/02)
Following George Tenet's resignation as Director of Central Intelligence at the CIA, the Bush administration immediately pointed to Rep. Porter Goss, as its handpicked nominee.
Porter Goss, a Florida Republican and former CIA operative, is chairman of the House Intelligence Committee. He also chaired, together with Senator Bob Graham, the Joint Senate House Committee, on the September 11 attacks.
According to the White House, "the rush to name a replacement" was driven by "worries" of a possible terrorist attack on America in the wake of Tenet's untimely departure.
Yet if the real objective is to to make "America safer", why then did President Bush nominate an individual who is known and acknowledged to have dubious links to the Islamic terror network?
Amply documented, Porter Goss had an established personal relationship to the Head of Pakistan Military Intelligence (ISI), General Mahmoud Ahmad, who according to the Washington Post "ran a spy agency notoriously close to Osama bin Laden and the Taliban" (Washington Post, 18 May 2002).
According to the Council on Foreign Relations (CFR), the ISI has over the years supported a number of Islamic terrorist organizations, while maintaining close links to the CIA:
"Through its Interservices Intelligence agency (ISI), Pakistan provided funding, arms, training facilities, and aid in crossing borders to both Lashkar-e-Taiba and Jaish-e-Muhammad..."
Moreover, according to intelligence sources and the FBI, General Mahmoud Ahmad allegedly played an undercover role in channeling financial support to the 9/11 hijackers.
Yet this same individual, General Ahmad, was on an official visit to Washington from the 4th to the 13th of September 2001, meeting his counterpart George Tenet as well as key members of the administration and the US Congress including Rep Porter Goss.
In late August 2001, barely a couple of weeks before September 11, Representative Porter Goss together with Senator Bob Graham and Senator Jon Kyl were on a top level intelligence mission in Islamabad, which was barely mentioned by the US media.
Meetings were held with President Pervez Musharraf and with Pakistan's military and intelligence brass including the head of Pakistan's Inter Services Intelligence (ISI) General Mahmoud Ahmad.
The ISI headed by General Ahmad was allegedly also involved in ordering the assassination of the leader of the Northern Alliance, General Ahmed Shah Massood. The kamikaze assassination took place on the 9th of September (9/9 two days before 9/11) during General Mahmoud Ahmad's official "red carpet" visit to Washington. (4-13 September 2004). The official communiqué of the Northern Alliance pointed to the involvement of the ISI headed by General Mahmoud Ahmad.
Porter Goss Hosts the General
The Pakistani General's host on Capitol Hill during his official visit to Washington was Rep. Porter Goss, Bush's nominee for the position of Director of Central Intelligence.
In fact, on the morning of September 11, Porter Goss was hosting a breakfast meeting on Capitol Hill in honor of General Ahmad, the alleged "money-man" (to use the FBI's expression) behind the 9/11 hijackers.
The 9/11 breakfast meeting was described by one press report as a "follow-up meeting" to that held in Pakistan in late August 2001, barely two weeks before 9/11.
Pakistan's ISI supports the Terror Network
This support by Pakistan's ISI to various "Islamic terrorist" organizations was pursued prior as well as in the wake of 9/11, despite the commitment of the Pakistani government to "cooperate" with Washington in the war on terrorism.
Bear in mind that at the time of the Goss-Graham mission to Islamabad in late August 2001, the ISI was still actively supporting Al Qaeda and the Taliban:
"... Musharraf's Pakistan continued to support these groups up through September 11 and the attack on the Indian parliament. [December 2001]. Some key Pakistani constituencies, including Islamists and elements of the ISI, remain supportive of Islamist fighters in Kashmir and are livid with Musharraf for moving against them." (CFR, op cit, emphasis added)
Moreover, according to a detailed report by Human Rights Watch:
"Official denials notwithstanding, Pakistan has provided the Taliban with military advisers and logistical support during key battles, has bankrolled the Taliban, has facilitated transshipment of arms, ammunition, and fuel through its territory, and has openly encouraged the recruitment of Pakistanis to fight for the Taliban....
"Pakistan is distinguished both by the sweep of its objectives and the scale of its efforts, which include soliciting funding for the Taliban, bankrolling Taliban operations, providing diplomatic support as the Taliban's virtual emissaries abroad, arranging training for Taliban fighters, recruiting skilled and unskilled manpower to serve in Taliban armies, planning and directing offensives, providing and facilitating shipments of ammunition and fuel, and on several occasions apparently directly providing combat support....
"Pakistan's army and intelligence services, principally the Inter-Services Intelligence Directorate (ISI), contribute to making the Taliban a highly effective military force."
In other words, up to and including September 11, 2001, extending to December 2001, the ISI had been supporting the terror network.
And that was precisely the period during which Porter Goss and Bob Graham established a close working relationship with the ISI chief, General Ahmad. The latter had in fact "briefed" the two Florida lawmakers at ISI headquarters in Rawalpindi, Pakistan:
At no time since 9/11 have Rep Porter Goss and his Senate counterpart Bob Graham (chairman of the Senate intelligence committee) acknowledged the role of Pakistan's ISI in supporting Al Qaeda. In fact quite the opposite. One year after the attacks, the former head of the ISI continues to be described as a bona fide intelligence counterpart, supportive of the US "war on terrorism". In an interview in The New York Times on the first anniversary of 9/11, Sen. Bob Graham describes his August 2001 encounter with General Ahmad:
"I had just come back a few days before September the 11th from a trip... [to] Pakistan and [a ] meeting with President Musharraf and with the head of the Pakistani intelligence service. While we were meeting with the head of the intelligence service, a general whose name was General Ahmed, he had indicated he would be in Washington in early September, we -- Porter Goss, myself -- had invited him to meet with us while he was there. It turned out that the meeting was a breakfast the day of September the 11th. [Official visits of this nature are planned well in advance. In all likelihood, Ahmad's visit to the US Congress on September 11 was part of his schedule. The Head of the ISI arrived in the US on the 4th. Graham states in the interview that he got back a few days before 9/11, which suggests that the Goss-Graham mission could well have returned to Washington on board the same (military) plane as General Ahmad]
So we were talking about what was happening in Afghanistan, what the capabilities and intentions of the Taliban and Al Qaeda were from the perspective of this Pakistani intelligence leader, when we got the notices that the World Trade Center towers had been attacked.
Q. So you had a more of an inkling than most people that something like this was possible due to your job, but still you couldn't have anticipated that it would happen.
A. Yeah, we had had no briefings either in the United States or in our just-concluded trip that indicated the immediacy or any of the specificity of what happened on September the 11th.
Q. But to you, probably less so than other people, it wasn't that surprising.
A. The fact that something like Sept. 11 occurred and that it occurred in the United States was not a stunning development. The fact that we were vulnerable to this had been anticipated. The actual details, the sophistication and the carnage, the loss of life that occurred, were stunning.
Q. The fact that you had no briefings or warnings, now looking back and you see what kind of evidence was around, was there an intelligence failure?
A. Well, that's one of the major questions that our joint inquiry is targeted to answer. I would defer a final answer until we have completed our review." (NYT, 10 September 2002, emphasis added)
In other words, two weeks before 9/11, the White House nominee for the CIA Director of Intelligence was being "briefed on the growing threat of al Qaeda" (WP, 5/04/03) by a Pakistani General who "ran a spy agency notoriously close to Osama bin Laden and the Taliban," who has since claimed that he knew nothing about any possible terror attacks. Meanwhile we are led to believe that the revamping of the CIA is required to effectively wage the global war on terrorism (GWOT).
Reorganization of the Intelligence Apparatus
One of the recommendations of the Joint Senate House Report chaired by Goss and Graham, was a massive reorganization of the intelligence apparatus which would put the CIA in control of 70 percent of the agency's 40 billion budget (as opposed to 12% under the current arrangement).
Moreover, in anticipation of his nomination to the helm of the agency, Porter Goss, has carefully set the stage. He has introduced a bill in the House which follows through on the Joint Senate House Report. (See Intelligence Authorization Act for Fiscal 2005).
A large share of this expanded intelligence budget is to be allocated under the bill solely to the Global War on Terrorism (GWOT). This legislation, not only grants the Director of Central Intelligence expanded powers, it reinforces the CIA as a parallel administration responsible for US foreign policy, overshadowing the functions of the US State Department.
The legislation if adopted would "significantly expand the CIA director's executive and management authority over the whole intelligence community".
Click here to comment on this article
Mysterious September 11 Breakfast Meeting on Capitol Hill

by Michel Chossudovsky
[...] On the morning of September 11, the three lawmakers Bob Graham, Porter Goss and Jon Kyl (who were part of the Congressional delegation to Pakistan) were having breakfast on Capitol Hill with General Ahmad, the alleged "money-man" behind the 9-11 hijackers. Also present at this meeting were Pakistan's ambassador to the U.S. Maleeha Lodhi and several members of the Senate and House Intelligence committees were also present. This meeting was described by one press report as a "follow-up meeting" to that held in Pakistan in late August. "On 8/30, Senate Intelligence Committee chair Sen. Bob Graham (D-FL) 'was on a mission to learn more about terrorism.' (…) On 9/11, Graham was back in DC 'in a follow-up meeting with' Pakistan intelligence agency chief Mahmud Ahmed and House Intelligence Committee chair Porter Goss (R-FL)" 3 (The Hotline, 1 October 2002):
"When the news [of the attacks on the World Trade Center] came, the two Florida lawmakers who lead the House and Senate intelligence committees were having breakfast with the head of the Pakistani intelligence service. Rep. Porter Goss, R-Sanibel, Sen. Bob Graham and other members of the House Intelligence Committee were talking about terrorism issues with the Pakistani official when a member of Goss' staff handed a note to Goss, who handed it to Graham. "We were talking about terrorism, specifically terrorism generated from Afghanistan," Graham said.
(...)
Mahmood Ahmed, director general of Pakistan's intelligence service, was "very empathetic, sympathetic to the people of the United States," Graham said.
Goss could not be reached Tuesday [September 11]. He was whisked away with much of the House leadership to an undisclosed "secure location." Graham, meanwhile, participated in late-afternoon briefings with top officials from the CIA and FBI."
While trivializing the importance of the 9/11 breakfast meeting, The Miami Herald (16 September 2001) confirms that General Ahmad also met Secretary of State Colin Powell in the wake of the 9/11 attacks: "Graham said the Pakistani intelligence official with whom he met, a top general in the government, was forced to stay all week in Washington because of the shutdown of air traffic 'He was marooned here, and I think that gave Secretary of State Powell and others in the administration a chance to really talk with him'. Graham said."
Again the political significance of the personal relationship between General Mahmoud (the alleged "money man" behind 9/11) and Secretary of State Colin Powell is casually dismissed. According to The Miami Herald, the high level meeting between the two men was not planned in advance. It took place on the spur of the moment because of the shut down of air traffic, which prevented General Mahmoud from flying back home to Islamabad on a commercial flight, when in all probability the General and his delegation were traveling on a chartered government plane. With the exception of the Florida press (and Salon.com, 14 September), not a word was mentioned in the US media's September coverage of 9-11 concerning this mysterious breakfast reunion.
"A Cloak but No Dagger"
Eight months later on the 18th of May, two days after the "BUSH KNEW" headline hit the tabloids, the Washington Post published an article on Porter Goss, entitled: "A Cloak But No Dagger; An Ex-Spy Says He Seeks Solutions, Not Scapegoats for 9/11". Focusing on his career as a CIA agent, the article largely served to underscore the integrity and commitment of Porter Goss to waging a "war on terrorism". Yet in an isolated paragraph, the article acknowledges the mysterious 9/11 breakfast meeting with ISI Chief Mahmoud Ahmad, while also confirming that "Ahmad: ran a spy agency notoriously close to Osama bin Laden and the Taliban":
"Now the main question facing Goss, as he helps steer a joint House-Senate investigation into the Sept. 11 attacks, is why nobody in the far-flung intelligence bureaucracy -- 13 agencies spending billions of dollars -- paid attention to the enemy among us. Until it was too late.
Goss says he is looking for solutions, not scapegoats. "A lot of nonsense," he calls this week's uproar about a CIA briefing that alerted President Bush, five weeks before Sept. 11, that Osama bin Laden's associates might be planning airline hijackings.
"None of this is news, but it's all part of the finger-pointing," Goss declared yesterday in a rare display of pique. "It's foolishness." [This statement comes from the man who was having breakfast with the alleged "money-man" behind 9-11 on the morning of September 11]
[...] Goss has repeatedly refused to blame an "intelligence failure" for the terror attacks. As a 10-year veteran of the CIA's clandestine operations wing, Goss prefers to praise the agency's "fine work."
[...] On the morning of Sept. 11, Goss and Graham were having breakfast with a Pakistani general named Mahmud Ahmed -- the soon-to-be-sacked head of Pakistan's intelligence service. Ahmed ran a spy agency notoriously close to Osama bin Laden and the Taliban. 6 (Washington Post, 18 May 2002)
"Putting Two and Two together"
While the Washington Post scores in on the "notoriously close" links between General Ahmad and Osama bin Laden, it fails to dwell on the more important question: what were Rep. Porter Goss and Senator Bob Graham and other members of the Senate and House intelligence committees doing together with the alleged 9/11 "money-man" at breakfast on the morning of 9/11. In other words, the Washington Post report does not go one inch further in begging the real question: Was this mysterious breakfast venue a "political lapse", an intelligence failure or something far more serious? How come the very same individuals (Goss and Graham) who had developed a personal rapport with General Ahmad, had been entrusted under the joint committee inquiry "to reveal the truth on 9-11."
The media trivialises the breakfast meeting, it presents it as a simple fait divers and fails to "put two and two together". Neither does it acknowledge the fact, amply documented, that "the money-man" behind the hijackers had been entrusted by the Pakistani government to discuss the precise terms of Pakistan's "collaboration" in the "war on terrorism" in meetings held behind closed doors at the State department on the 12th and 13th of September.
Smoking Gun
When the "foreknowledge" issue hit the street on May 16th, "Chairman Porter Goss said an existing congressional inquiry has so far found 'no smoking gun' that would warrant another inquiry." This statement points to an obvious "cover-up". The smoking gun was right there sitting in the plush surroundings of the Congressional breakfast venue on Capitol on the morning of September 11.
Click here to comment on this article
Terrorist Network Alive in Florida
July 8 2004-Venice,FL.
by Daniel Hopsicker
Although the FBI has denied it even existed, the terrorist support network that provided assistance to Mohamed Atta and his fellow hijackers remains in place in Florida.
Pointing to current and recent cases involving suspected members of the terrorist infrastructure, private investigators say the network is not only operational but that its members show little or no fear of federal authorities.
Several recent cases in the Venice-Sarasota area illustrate what one investigator called this "frightening situation."
The first involves 38-year-old Sarasota 'businessman' Wissam Taysir Hammoud, a native of Lebanon. Just three days before Christmas last year, while last-minute preparations for the approaching holiday occupied most thoughts, Hammoud went shopping too… for a hit man.
Hammoud was willing to pay to have two men killed in particularly grisly ways: a federal informant and an agent with the Federal Bureau of Alcohol, Tobacco, Firearms and Explosives.
Hit Man's Headless Holiday
According to the federal complaint, Hammoud told the hit man he wanted the informant tied to a tree, ordering him to then 'slowly cut pieces of his (the informants) body off."
When he ran out of limbs to cut off, the hit man was told, the informant was to be beheaded.
He wasn't just talking either. When Hammoud made his alleged solicitation to commit murder, he already had a firearm, a silencer, and a plan.
Wissam Hammoud was finally arrested in January, and remains in federal custody awaiting trial this Fall.
Why is the case of interest in the 9/11 investigation?
Terrorist ringleader Mohamed Atta used a Verizon cell phone with a Sarasota cell phone number (941-685-0468) the MadCowMorningNews has learned, both purchased and later serviced in Sarasota...
And Wissam Hammoud is the authorized Verizon cell phone dealer in Sarasota.
Still, one less devotee of beheading loose on Sarasota streets represents a victory of sorts, right? One would think so. However, disturbing facts in the case point to a darker scenario.
For one thing, Hammoud was only free to launch his grisly plot because Federal authorities had been "looking the other way" when he did something really nasty for the (presumed) first time, back in June of 2001.
Three months before the 9/11 attack Hammoud had already shown his true colors, it developed, boasting to an undercover agent that he shipped machine guns to Hezbollah and negotiated arms deals in Lebanon, where he said he knew arms dealers.
But arms dealers selling machine guns to Hezbollah out of Katherine Harris's backyard apparently wasn't novel enough to prompt any action.
Not before the September 11 attack, anyway... Afterwards, you would think, must have been a different story. Right? Well, kind of…

"Being Connected Means Never Having to Say You're Sorry"
In September 2001 Hammoud was indicted on charges that he sold a machine gun and short barrel shotgun to an undercover Bureau of Alcohol Tobacco, Firearms, and Explosives (ATF) agent.
Convicted the following June, he received a typically draconian Florida prison sentence: a year.
A year of home detention.
Federal authorities apparently weren't holding his dealings with celebrity terrorists against him. But its hard to cheer this as an example of the U.S. Government's sensitivity to civil liberties.
Affidavits released with the new indictment revealed, for example, that during the same month he was indicted on the first charge, September 2001, Hammoud had been interviewed by the Florida Department of Law Enforcement, after an anonymous tip came in saying he had stated that the Oklahoma City bombing was going to be small compared with what was coming.
What he really said, Hammoud told FDLE agents, according to a January 7, 2004 story in the Sarasota Herald Tribune, was that Timothy McVeigh could be considered a martyr for his stand against the U.S. government.
"Man Bragged Of Ties To Terror" read the headline.
The man who supplied Mohamed Atta's cell phone should have known that bragging of "ties to terror" would raise a few post 9/11 eyebrows... But instead of laying low Hammoud felt brazen enough to brag to yet-another witness that he belonged to Hezbollah, this time in March 2003. He also boasted of helping Hezbollah buy assault weapons and night-vision goggles, according to court documents, so they "could kill Jews at night."
In Florida, someone excited about the prospect of "killing Jews at night" might be expected to attract a certain amount of official approbation.
"Assault weapons and cell phones and planes"
But nothing untoward happened to Wassim Hammoud until he threatened the life, almost a year later, of a federal agent, which is apparently where federal authorities draw the line.
The new court documents revealed that Hammoud had been involved in an even-earlier incident with terror overtones. In 1999 he had been one of three men stopped attempting to board a Spirit Airline's flight at Tampa International Airport with more than 11 pounds of ammunition, an assault weapon, a rifle, ammunition, and what the papers called "other gun-related equipment."
Even before 9/11, even in Florida, it was considered a faux pas to bring these items on airplanes.
So what happened? Was Hammoud punished for attempting to board with an arsenal fit for paramilitary bank robbers in Los Angeles? Not really. Not so anyone could tell, at least.
"It was not clear if the men faced any charges stemming from that incident," reported the Sarasota Herald Tribune in a puzzled tone. Maybe a puzzled tone is the right attitude to have.
Is this just a case of a bunch of bumbling Dagwood's walking around with bubblegum stuck to the bottoms of their Florsheim shoes?
The Big Book of Spooks
Maybe was there some kind of unwritten Big Book of Rules for Spooks that said it was okay to engage terrorist-related activity when in Florida.
Maybe the Sunshine State was one of those places where hoodlums from everywhere under the sun roam at will with no fear of harassment. What the Mob calls "an open city." A place where anything goes. Like an 'open city' not for mobsters... but for spooks, a place where they can feel free to stash retirement condos, cigarette boats, & Lear jets.
Florida was a lot like the alien bar in the original Star Wars.
Another example of terrorist activity being treated with kid gloves also comes from the Venice-Sarasota area, apparently a hotbed of both international intrigue and geriatric medicine.
Sam Mahmound Ghalieh was just seventeen when he began collecting a rap sheet that today runs to 24 pages. His family was from Lebanon. His father owned Sam's Wholesale Cars (about which more later). And Ghalieh, who had already been practicing martial arts for three years, knocked a fellow student unconscious with facial fractures with several well-placed karate kicks to the head.
Over the next several years he was charged with a number of felonies, including carrying a concealed weapon, robbery, aggravated assault, aggravated assault with a weapon, and possession of cocaine. And all of this before he got popped in a big bust in October of 1998, where he was charged with trafficking over 150 kilos of cocaine.
We wondered: How does a 24-year old kid whose dad sells used cars put together a deal involving 300 pounds of cocaine? America must still in some ways be the land of opportunity. Still, you've got to pay the piper… right?
Consider a moment… What do you think a judge in the 'hanging state' of Florida would give you if you had a rap sheet as long as your arm and got caught with 300 lbs of cocaine?
You'll probably never guess what Kid Ghalieh got... He got probation. Its even easier than home detention.
Florida Governor Jeb Bush, a real law and order advocate, must be upset. Then again, maybe he's not.
Our final example from Terrorland concerns Belal Al-Thabteh, 27, a native of Jordan living in Bradenton (next to Sarasota) and a part time college student at a local community college. He got caught recently depositing more than $60,000 in cash within two days at eight separate Manatee County banks, and then wiring the cash to his native Jordan in amounts under $10,000, a money laundering practice known as "smurfing."
This came a week after he had purchased a new car for $18,000 in cash. Where does a community college student with no visible means of support and who moved to the U.S. just six years ago get that kind of cash?
"A Kinder, Gentler Jihad"
Al-Thabteh supporters were at his preliminary hearing in Tampa's federal courthouse last month. Ahmed Bedier of the Council on American Islamic Relations in Tampa told reporters he was concerned that the arrest was a case of racial profiling. "Ever since 9/11, there has been this paranoia and fear to prevent the next 9/11," said Bedier.
Al-Thabteh's friends and supporters had also publicly rooted for him right after 9/11, when several windows were shattered at a convenience store he managed. Abdul Biuk, assistant principal of the Islamic Academy of Florida, a private Muslim school in Tampa, pronounced himself in favor of tolerance and against broken windows of all kinds.
His message sounded kind of...you know. Groovy.
"Allahu Akhbar" meets "We Shall Overcome."
Uniting as one group of Americans was his dream, Biuk said. "With globalization, tribes don't exist anymore. Basically we are one big group and we live together." Alas, just a month later Biuk himself felt the sting of "racial profiling."
His school, the Islamic Academy of Florida, was raided by federal agents, who carted out dozens of boxes from the administration trailer. The school had been founded by his boss, Sami Al-Arian, from Tampa, whom he had known for almost 20 years. Now the federal government was indicting Al-Arian as the head of the Palestinian Islamic Jihad in the United States.
Buik thought they were just being picky. "He's been lynched academically. Our feeling is that he has 100 percent been mistreated."
When people think of Central Florida, they think vacations & beaches, sunshine & fun, Tomorrowland & Universal Tours. But after the 9/11 attack, when investigators gathered together the threads in what was supposed to have been "the largest worldwide criminal probe in history," the picture that emerged was too much of a shock to report.
Nestled in with the more traditional Florida attractions described as being "fun for the whole family" was an ominous new theme park, which had risen unbidden from the murky Florida swamp. "Welcome to Terrorland"
Some wag called it "Terrorland."
The big question is why this dark carnival should still be right in our midst and open for business.
"There are many rich people who fund what we do," Mohamed Atta once boasted, after being stung in an argument with his one-time American girlfriend about which of their cultures was the most barbaric.
"He said there was someone in Florida—some rich Arab—who had a lot of money," Amada Keller recalled. "He asked me, 'Are you aware that when we come over here, your people pay to have us set up businesses?'"
"Eventually, he told me, his people were going to try to take over this country," she told us. "He said: 'I've been in this country many times before. I can come in and go out of America. And no one ever knows.'"
Atta's arrogance may be being justified in Florida today. And if it is, it perhaps owes something to the stealthy-but-powerful organization which showed its face briefly recently at the airport in Lynchburg, Virginia.
'Cokeheads for Jesus'
As you recall, a previously-unknown company with no assets housed inside of Huffman Aviation inexplicably won a big bid from the city of Lynchburg to run a facility at the Lynchburg Regional Airport over a much-larger local Lynchburg aviation company which had then cried foul.
Britannia Aviation had no expertise running an aircraft maintenance hanger facility, but they won a 5-year lease from the city of Lynchburg anyway. Some wondered whether this strange circumstance owed anything to the million dollar loan Lynchburg's most famous resident, the Rev. Jerry Falwell, had received and then neglected to repay from Huffman Aviation owner Wally Hilliard, where Britannia Aviation had been hiding unnoticed.
In the brouhaha which followed it was learned that Britannia Aviation was a dummy front company which nonetheless had friends in high places not just in Lynchburg but in Venice as well. Britannia had a "green light" from the DEA in Venice, authorities there were told, and local police had been warned to leave them alone.
Earlier this year Britannia folded, and its five-year lease was assigned to another company in Lynchburg, with one slight modification which permits the offering of "flight school services."
The proud new lease-ee is Falwell Aviation.
It is unknown at press time whether Falwell Aviation at the Lynchburg Airport belongs to Lynchburg televangelist Jerry Falwell. At least one reporter following the case has been heard muttering that we might all be better off not knowing.
We can sympathize.
"The 19 hijackers who carried out the worst act of terror ever to occur on U.S. soil worked with little outside help," said the Washington Post in a report on the state of the FBI's investigation several months after the attack.
It may not be true. But at least its neat.
Click here to comment on this article
Rogue Bush backers prepare super 9/11 false flag terror attacks
By Webster Griffin Tarpley
Online Journal Guest Writer
July 6, 2004—Two recently published books and a continued pattern of hysterical terror propaganda in the US mass media compel attention.
The first is the publicity campaign around the new book, "Imperial Hubris," about to be published by Brassey's, which is attributed to Anonymous, a currently serving officer of the CIA. Anonymous is said to have been the first leader of the CIA's Osama Bin Laden station during the mid-1990s. It is therefore quite possible that this person represents a witting mole. It is above all remarkable that the publication of this book has been permitted by the CIA bigwigs.
The most important component of this campaign, pushed by CNN's David Ensor and others, is the assurance that an ABC (atomic, biological, chemical) terror attack on the US is now imminent. The New York Times (June 23) quotes Anonymous as having "a pressing certainty that Al Qaeda will attack the continental United States again, that its next strike will be more damaging than that of 11 September 2001, and could include use of weapons of mass destruction."
Anonymous openly lionizes Bin Laden, saying that Bin Laden's vast accomplishments are due to the fact that he actually believes in something. Anonymous, following the line of Richard Clarke in "Against All Enemies" is highly critical of the Bush regime for having deviated from the true existential world struggle against al Qaeda. "There is nothing that bin Laden could have hoped for more than the American invasion of Iraq," writes Anonymous, who describes Bush as al Qaeda's ideal American president.
What begins to emerge from the Clarke and Anonymous volumes taken together is first of all a growing recognition in US ruling circles that the Iraq adventure has long since crossed the line into irrevocable disaster. Their concern is now to safeguard oligarchical rule. To obtain this, they are more than willing to jettison the pathetically incompetent Bush regime and its phalanx of discredited neocon ideologues. But Clarke and Anonymous are both the type of bureaucrat who can expect to enjoy vastly increased power under martial law. The Clarke-Anonymous attempt is therefore to preserve false-flag terrorism in the guise of al Qaeda as the indispensable means of social control for the indefinite future. In this regard they appear more than willing to tolerate a new round of ABC/WMD terrorism to make sure that the terror card remains available, since they see no other way of maintaining the current regime.
Even more explicit is the book "Osama's Revenge," whose author, the "former FBI consultant" Paul L. Williams, was publicized by Fox News on June 28, 2004, at 1:50 PM. According to Williams Osama Bin Laden already has 20 Soviet-made suitcase bombs, and these nukes are already in the United States. Williams estimates al Qaeda's strength in this country at about 5,000 sleeper agents who are now ready for action. He also cited a warning that New York City was a nuclear target which was allegedly given by Tenet to Bush in October 2001, but never communicated to Mayor Giuliani. Williams has the profile of a borderline psychotic personality, but that proved no obstacle to being invited back for a return performance by the Fox hostess.
On June 24 at 2:25 PM on Fox News, the "terrorist and security expert" [sic] Harvey Kushner opined that al Qaeda is certain to attack the United States this summer.
On June 30 at 4:55 PM, Col. Oliver North (sitting in for the vacationing neofascist syndicated radio talk show host Rush Limbaugh) announced that the lesson of Madrid was that there was sure to be a large-scale terror attack in the US before the November elections.
These examples are a small sample of the incessant terror demagogy of the controlled corporate media of all political stripes. It should be stressed that such statements do not represent simply the random ravings of the personalities involved, but rather reflect the talking points that are well known to be faxed out by the White House to friendly media outlets. The terror drumbeat is being orchestrated by the Bush White House directly.
Click here to comment on this article
Bush Coordinating War On Terror With Election
In the months after the tragic attacks of 9/11, President Bush told the American people that he had "no ambition whatsoever to use [the War on Terror] as a political issue."[1] But according to a new report, the Bush Administration is now demanding that international allies coordinate the arrest of al Qaeda terrorists to coincide with key U.S. political events, so as to maximize political benefits for the President.
According to the New Republic, top Pakistani intelligence officials have confirmed that the Bush Administration is demanding the Pakistani government find as many "high value" terrorist targets specifically before Americans go to the polls in November. By contrast, no similar urgent push or "timetable" was discussed in 2002 or 2003. Even more troubling, Pakistani sources admit White House aides told the Pakistani Director of Intelligence that "it would be best if the arrest or killing of [any high value terrorist target] were announced on twenty-six, twenty-seven, or twenty-eight July" - the first three days of the Democratic National Convention in Boston.[2]
The report calls into question whether key military decisions were affected by similar political motivations during the last three years. For instance, during 2002 and 2003 when al Qaeda was regrouping along the Afghanistan-Pakistan border, the Bush administration refused calls to seriously increase operations there. Only in March of 2004 - once the Presidential election campaign had begun -- did the President finally announce "stepped up efforts" in Afghanistan to find bin Laden
Click here to comment on this article
Beware the Liberal War on Terror

By Dave Stratman
Jun 28, 2004, 16:19
Many people who oppose the war in Iraq are living under a dangerous illusion: that the war is the work of a cabal of fundamentalist Christians and Jewish neo-conservatives who have hijacked the government for their own purposes–that the war, in other words, represents not the policies of the core American Establishment but the zany doings of some interlopers.

There have been plenty of indications that this view is mere wishful thinking. The war in Iraq had resounding support at its inception from both Democratic and Republican politicians and the media. Only now that the situation in Iraq has dramatically deteriorated have some politicians and editorial writers begun to backpedal. Even so John Kerry, the presumptive Democratic nominee, has continued to give the war vigorous support, calling for 40,000 more troops.

But the war in Iraq has been so much the focus of the antiwar movement that we are in danger of accepting by default the larger "war on terror" of which the Iraq war is merely one part. While the war on Iraq has held horrors aplenty for the people of that tortured land and for US servicemen and women there, it is the war on terror which holds the greatest long-term threat for Americans and for the people of the Middle East and the world. As far as I am aware, no politician of any note, no mainstream media personality or outlet has called into question the war on terror or challenged the rationale which it provides for a future of permanent war; rather, what criticism has been raised of Bush's war on Iraq often has been on the basis that it has detracted from the war on terror and the search for bin Laden, as Richard Clarke famously charged. In his National Security address of May 27, 2004, Senator Kerry outlined the defense policies he will pursue if he is elected, all of them premised on fighting the war on terror more effectively, so that we can we can "honor the legacy of the Greatest Generation and restore respect to the greatest country - the United States of America." The war on terror is the framework within which all his security policies are forged.

A recent and, I think, very disturbing article by commentator Bill Moyers puts the centrality of the war on terror in perspective. Along with John Kerry's speech, Moyers' article suggests that the war on terror is the fundamental strategy on which the US ruling elite has placed its hopes for controlling the American people and the world in the 21st century.

Bill Moyers, former White House press secretary to Lyndon Johnson, is America's most respected journalist. His "NOW with Bill Moyers" on PBS reaches millions of viewers with in-depth pieces on such issues as income inequality, the environment, women's reproductive health, COINTELPRO, nuclear proliferation, and White House secrecy. Moyers is a strong advocate for racial equality, for civil liberties, for the duty of government to protect the weak from the strong and the average citizen from unrestrained corporate power. He is a model of progressive thinking.

Moyers' "Winning the War on Terror" is a lament over President Bush's leadership. Moyers accepts Bush's narrative of the war on terror without question. He doesn't point out that Bush's war on terror has done nothing but multiply terrorists, or that Bush could easily have isolated terrorists after 9/11 by addressing the authentic grievances of Arabs, or that Bush in fact needs terrorists to justify Administration policies. On the contrary, Moyers has no doubts about who the real enemy is: "Islamic fanatics have declared war and seem willing to wage it to the death. If they prevail, our children will grow up in a world where fear governs the imagination and determines the rules of life." Apparently to Moyers' mind we are always at Orange Alert or worse; it's almost as if it is Americans–rather than, say, Iraqis or Palestinians–who live under constant threat of being bombed or strafed or tortured or starved; the brutal realities of life for many Muslims are transformed somehow into omnipresent dangers for Americans. And so, writes Moyers, "Like most Americans, I want to do my part" in the war. He makes clear that this war is not just another issue du jour. In language evoking the grand old days of World War II, Moyers agrees with Bush that the war on terror "is an inescapable calling of our generation."

The problem, according to Moyers, is that "the president makes it hard" for us to do our part. Bush confused us when he switched from chasing Osama bin Laden in Afghanistan to hunting Saddam Hussein in Iraq. He undermined his own credibility when he justified the invasion of Iraq with so many patent lies. While Moyers is well aware that Bush's justifications for the Iraq war were false, his response is not to call the whole enterprise into question but to chide Bush for weakening popular support for the war on terror with his lying. Bush stands to lose public confidence in Iraq in the same way that Lyndon Johnson lost public support for that great liberal war in Vietnam. (Moyers was Lyndon Johnson's press secretary until 1967 and was tasked with defending the war to reporters and the public.)

Moyers does not question the goals of the president in this war of aggression, much less raise awkward questions about war crimes and the murder of innocent civilians. It doesn't seem to occur to him to wonder what the president is really up to. Instead the crucial question for Moyers is, "How to assure we win this war?"

His answer: a bipartisan wartime Cabinet. "Why not a wartime cabinet to serve a wartime nation? Al Gore as head of Homeland Security. Gary Hart at Defense. The independent-minded John McCain or Warren Rudman at State. The world would get the point: This time we mean it, all of us - the war on terror no longer a partisan cause." Americans need to show a united front in the face of world criticism.

But, Moyers continues, a wartime Cabinet of national unity is not enough. The president has called on all of us to unite in a common purpose, "But so far sacrifice has been asked only of the men and women in uniform and their families." Ever the compassionate liberal, Moyers writes:

Even now the privates patrolling the mean streets of Baghdad and the wilds of Afghanistan, their lives and limbs constantly at risk, are making less than $16,000 dollars a year in base pay. Here at home, meanwhile, the rich get their tax cuts - what Vice President Cheney calls "their due." Favored corporations get their contracts, subsidies and offshore loopholes. And as the president praises sacrifice he happily passes the huge bills that are piling up on to children not yet born.

Never mind that Iraqis and Afghanis have disappeared from this picture, much less that off-stage they are being bombed and slaughtered and tortured. What really upsets Moyers is that there is so much inequality in the war on terror; some corporations are getting rich, while soldiers have to get by on poverty wages. Apparently we should not seek to end the war but to distribute its rewards more equitably. Moyers would like to see "the moral equivalent of the draft" imposed on all of us, so that the sacrifices are truly shared.

Moyers' lament is not that President Bush has led us into a war of aggression based on lies or that he has undermined our Constitutional rights or that he has caused untold suffering and death for a great many innocent people or that he has made America an object of fear and hatred around the world. No, his lament is that Bush is failing "to lead all of us, and not just a partisan few, to answer...the inescapable calling of our generation." Bush has failed to rally all Americans to the glorious cause of the War on Terror.

Bill Moyers, as Andrew O'Hehir put it in Salon, "has arguably become the lone radical on television, openly challenging our national failure to confront fundamental issues of class, money, and power." This is why his fervent call for support for the war on terror comes as such a shock, and it is also why his call is so important to interpreting the significance of the war on terror. We are not here dealing just with one man's views, but with the views of a personage who has spoken for and had the ear of those at the center of power in American society, and who has often been one of their greatest critics.

Are Moyers' views on the war on terror inconsistent with his liberal political ideals? Not really. Liberalism is the dominant philosophy of social control of American's ruling elite. Liberalism does not challenge the structure of power in society or question elite goals. Instead it aims to disguise real power relationships while it mitigates or obscures their effects, with programs ranging from the Great Society agenda of the Johnson years to the affirmative action/gun control/multiculturalism/gay marriage agenda of the past decade. None of these programs poses the least threat to America's financial elite. They are rather weapons of mass distraction. They encourage those without power to see each other as the enemy. They make the people seem to be the problem and the government or corporations the solution.

I don't mean to suggest that Moyers' declared sympathy with the underdog and his campaigning against the excesses of corporate power and big money are in any way insincere. But these sympathies don't in any way challenge the most powerful in our society any more than they truly help those in need. The man whose heart bleeds for underpaid GIs in Iraq while cheering the strategy that put them there is not a threat to any elites.

More to the point, the warm glow of Moyers' folksy and egalitarian patter can be put to use by the monied interests to rally the American people to permanent war against "Islamic fanatics" or, indeed, against any purported enemies government leaders want to name. Anti-warriors should take heed: our enemies are not just some cowboy oilmen or Likudnik neocons, but the Eastern bloc of corporate and financial power which dominates US foreign and domestic policy. Should John Kerry become our next president, expect to see the "war on terror" waged ever more aggressively, but with more sophisticated, pervasive, and liberal PR to rally Americans to the cause.

Only a Democrat with liberal credentials can lead the American people in sustained military conflict. This is true for two reasons. Only the Democratic Party has deep and extensive ties with labor unions and with black, white, and Hispanic workers–in other words, with the people who will do the fighting; without effective working class support, no military effort can long be sustained. In addition, of the ruling parties, only the Democrats have a seemingly generous and uplifting ideology capable of summoning a majority of Americans to a cause demanding blood and sacrifice. Republicans can call frequent Orange Alerts and remind SUV drivers of the need for Arab oil ("How did our oil get under their sand?") as motivating factors, but these can't inspire most people for long, and calls for "democracy in the Middle East" don't ring true coming from Republican moneybags like George Bush or Dick Cheney. However dishonest or manipulative they may be, Democrat leaders waging the war on terror can at least attempt to dress that war in their party's long-abandoned first principles and paint the war as progressive. Making a convincing case for permanent war on Islam will require huge efforts of propaganda and deceit, but this is clearly the strategy on which the ruling class is embarked, and it is not clear what other options they have. Given the strategy, US success in the war depends on liberal leadership.

Aristotle some 2400 years ago said that the tyrant declares war "to deny his subjects leisure and to impose on them the constant need for a leader." The war on terror is meant to serve the purpose for which wars have been waged by rulers from time immemorial. It is not mainly about oil or about projecting American power into the Middle East and Central Asia or supporting Israel, however important these goals may be to the elite. It's key purpose is more central.

The war on terror is the new strategy for elite domination of US society. It is their desperately-needed successor to the Cold War, which for fifty years legitimized government power and Pentagon budgets and held people in thrall to Mutually Assured Destruction. The war on terror is intended to strike fear in the hearts of Americans, so that they sacrifice liberty for security and mobilize behind their leaders to smite the foe wherever and whomever he may be. It is meant to justify the far-flung bases of Empire and to make Americans eager to sacrifice their sons and daughters and treasure in the noble cause. It is meant to turn an alienated and ever more unequal and undemocratic society towards unthinking, patriotic zeal. Most of all, it is meant to focus on carefully-selected foreign enemies the anger and revolutionary solidarity which should be focused on the enemies of democracy and peace here at home.

If it is the case that the war in Iraq is only one element in a broader elite strategy, the antiwar movement must have much more ambitious goals than just military disengagement from Iraq. It must challenge the rationale and motive force behind the Iraq war: the war on terror. Our goals must be to shut down the war on terror with mass popular action, dismantle the worldwide phalanx of US military bases, and bring about a day of reckoning for the war criminals responsible for these policies.
Click here to comment on this article
Bush military service files were destroyed
GEORGE W. BUSH
Friday July 9, 09:30 AM
NEW YORK (Reuters) - The Pentagon says military records related to President George W. Bush's service in the National Guard more than 30 years ago were inadvertently destroyed, The New York Times reports.
Payroll records of "numerous service members," including Bush, were ruined in 1996 and 1997 during a project to salvage deteriorating microfilm by the Defence Finance and Accounting Service, the newspaper said, citing the Pentagon.
Bush's whereabouts during his service in the National Guard during the Vietnam War have become an election-year issue, with some Democrats accusing him of shirking his duty.
The destroyed files cover three months of a period in 1972 and 1973 when Bush's claims of service in Alabama are in question, the newspaper said. No back-up paper copies of the records could be found, the Pentagon said in notices dated June 25, according to the Times.
The loss of the records was announced by the Defence Department's Office of Freedom of Information and Security Review in letters to the Times and other news organisations that for nearly half a year have sought Bush's complete service file, the newspaper reported.
In February, the White House released hundreds of pages of Bush's military records. Those records did not provide new evidence to place Bush in Alabama during the latter part of 1972, when some Democrats say he was basically absent without leave.
Dan Bartlett, the White House communications director who has said the released records confirmed the president's fulfilment of his National Guard commitment, did not return two calls for a response, the Times said.
Comment: Well, isn't that convenient! The "smoking gun" was allegedly destroyed. Perhaps we should apply the same reasoning that Bush used on Iraq. Since we know that Georgie was AWOL, and he can't prove that he wasn't, we're right and he's obviously an evildoer.
Click here to comment on this article
Bush / Cheney Play the Hitler Card
By CHRISTOPHER BRAUCHLI
July 8, 2004
The honor and decency that we were promised when Messrs. Bush and Cheney entered the White House has taken a back seat in the Bush administration in recent weeks. Vice president Dick Cheney was one of the first to usher them to the back of the bus.
Mr. Cheney's attack on decency and civility may be attributed to suggestions from his doctors that it's bad for his fragile (and not particularly kind) heart to permit anger to stay pent up inside. Whatever the reason, Senator Patrick Leahy's frequent use of the H word over the past several months when questioning the vice president's activities on behalf of his former employer caused Mr. Cheney to erupt in a plume of anger and foul language when Mr. Leahy attempted to address him in a cordial manner on the floor of the United States Senate.
Mr. Leahy is not the only person in the country for whom the H word is intriguing. It is intriguing because Mr. Cheney was once H's CEO and the company has had brilliant financial success since the mantle of the vice-presidency was placed upon his shoulders by the Supreme Court. Lots of people wonder if the reason H has done so well is because Mr. Cheney, while hiding out from real and imagined terrorists, spent his time peddling influence in H's behalf. Mr. Cheney denies it. He not only doesn't like being called an influence peddler but says the decision to hire H to rebuild Iraq and pay it more than $1 billion was made by government career procurement specialists with no involvement by senior political appointees. That was, as is much of what Mr. Cheney says, a lie. A Pentagon report released June 14 said the Pentagon got the assent of senior Bush administration officials before hiring Haliburton to develop secret plans for restoring Iraq's oil facilities. The vice president's chief of staff was one of those officials. Confronted with the contradiction between Mr. Cheney and the Pentagon report, Kevin Kellems, a spokesman for Mr. Cheney said: "We stand by our earlier statements on this matter." That's as good an answer as there is when you've been caught lying.
At a picture taking session on the floor of the United States Senate, Senator Patrick Leahy of Vermont approached Mr. Cheney to greet him. Upon seeing the approaching senator, the vice president reportedly "recoiled." When Mr. Leahy suggested that Mr. Cheney apparently had an aversion to talking to democrats, Mr. Cheney responded by suggesting in crude terms that Mr. Leahy do the anatomically impossible and walked off in a huff.
When asked on Fox news whether the episode occurred Mr. Cheney responded by saying that that was not the sort of language he usually uses. Later he acknowledged that he had used a crude word identified in most of the media only by its initial letter but explained that he "felt better after I had done it." That, he apparently thinks, makes it alright.
Honor and decency in the White House, however, went even further back in the bus when the Republican National Committee put together a really clever video called "The Faces of John Kerry's Democratic Party." It includes snippets of speeches by former vice president Al Gore, Howard Dean, John Kerry, Richard Gebhardt and Adolph Hitler. All of the speakers except Adolph Hitler were attacking Mr. Bush. Mr. Hitler was speaking German and shouting. It is not clear at whom but the odds are it was not at Mr. Bush or Mr. Kerry.
In fact it was probably a generic speech attacking people whom Hitler disliked. By including Adolph Hitler in the clip one can safely assume that George Bush who is not strong on history, believes that Adolph Hitler is somehow tied in to the Kerry campaign. Since Mr. Bush also thinks al Qaeda was linked to Saddam Hussein and that Iraq possessed weapons of mass destruction, it's not much of a leap for him to believe that Adolph Hitler is involved in the Kerry campaign.
The video appears on Mr. Bush's reelection website, GeorgeWBush.com. A click on "Kerry's Coalition of the Wild Eyed" or "The Many Faces of John Kerry" will activate the video. As clever as Mr. Bush is to try to link John Kerry to Adolph Hitler not everyone will immediately understand the connection. As the campaign moves on, I am sure Mr. Bush will explain the purpose of including it on his website.
Click here to comment on this article
Bush Wins; House Leaves Patriot Act As Is
By ALAN FRAM
Associated Press
July 9, 2004
WASHINGTON - House Republicans used an extra-long vote to derail a drive to weaken the USA Patriot Act, handing a campaign-season victory to President Bush and angering Democrats and GOP conservatives who led the unsuccessful effort.
"You win some, and some get stolen," said conservative Rep. C.L. Butch Otter, R-Idaho.
He was a lead sponsor of the provision that would have prevented authorities from using the anti-terrorism law to demand information on book buyers and library users.
The proposal, which had drawn a veto threat from the White House, was defeated 210-210, with a majority needed to prevail. House GOP leaders extended what is normally a 15-minute roll call by 23 additional minutes. That was enough to persuade about 10 Republicans to switch their votes to no, including Rep. Zach Wamp, R-Tenn.
Wamp said he changed his vote after being shown Justice Department documents asserting that terrorists have communicated over the Internet via public library computers.
"This new world we live in is going to force us to have some constraints," Wamp said.
As the amendment's prospects shifted to defeat from an apparent victory, Democrats chanted, "Shame, shame, shame." The tactic was reminiscent of last year's House passage of the Medicare overhaul measure. Then, GOP leaders held the roll call open for an extra three hours until they got the votes they needed.
The House vote came amid Bush administration warnings of an increased risk of attacks this summer and fall because terrorists may try to disrupt the November's elections.
It also came just four months ahead of an election in which the conduct of the fight against terrorism promises to be a central issue.
Besides successfully fending off the effort to weaken the law, the veto threat underscored Bush's determination to strike an aggressive stance on law enforcement and terrorism.
The House has voted before to block portions of the nearly 3-year-old law, but Congress has never succeeded in rolling back any of it. Yet neither has Bush succeeded in his quest to expand some of its powers.
Supporters of the law said the Patriot Act has been a valuable tool in anti-terror efforts. The law, enacted in the weeks after the attacks of Sept. 11, 2001, gave the government stronger powers to conduct investigations and detain people.
"I would say, in my judgment, that lives have been saved, terrorists have been disrupted, and our country is safer" because of the act, said Rep. Porter Goss, R-Fla., chairman of the House Intelligence Committee. He is under consideration by Bush to become the next CIA director. [...]
Critics of the Patriot Act argued that even without it, investigators can get book store and other records simply by obtaining subpoenas or search warrants. Those traditional investigative tools are harder to get from grand juries or courts than orders issued under the Patriot Act, which do not require authorities to show probable cause.
Comment: The problem with the Patriot Act is that authorities already had the tools they needed to fight terrorism. If they are tracking down a suspected terrorist, shouldn't they easily be able to show probable cause? It is amazing that so few Americans actually stop to think about what this means. Arabs are held in various locations without charge or access to lawyers. Hundreds of them have been released from Abu Ghraib. Did it actually take over a year to determine their innocence? How can one be acquitted of a crime that one was never charged with in the first place? If so many prisoners were released, doesn't that mean that US authorities screwed up - that perhaps they imprisoned and tortured innocent people based only on a hunch or a simple desire to inflict pain and suffering on another?
Given the circumstances, these are very logical and simple questions that should be asked - yet hardly anyone in the US is asking them. One can only conclude that Americans are either blissfully ignorant, or they are enjoying their country's new position in the world as the tyrannical empire. Another question one might ask is why other countries around the world are doing so little to counter America's righteous crusade. Sure, many European citizens are against all that Bush's empire stands for, yet their governments do nothing. Perhaps they are all just waiting for a 9/11 event on a global scale - a "terrorist" attack at the Olympic games, for example...
Click here to comment on this article
Americans Object to War Images Online
By ANICK JESDANUN
AP Internet Writer
Thu Jul 8, 4:31 PM ET
NEW YORK - Half of Americans object to the online availability of graphic war images, though millions have actively sought them out, a new study finds.
In a report released Thursday, the Pew Internet and American Life Project also found a major cultural divide: Men, Democrats and younger Americans were more likely to approve of having such images on the Web.
Television, newspapers and the Web sites of mainstream media outlets generally refrained from using the most graphic images of Iraqi prisoner abuses and the killings of Nicholas Berg and other Americans in Iraq.
But photos and even video could be readily found elsewhere — at anti-war sites, Web journals, the Drudge Report and discussion boards frequented by sympathizers of terror groups.
According to the study, 24 percent of adult Internet users, or 30 million people, have seen such graphic images online, and 28 percent of those people actively sought them out. That comes out to more than 8 million active seekers.
Yet overall, Americans disapprove of the postings by a margin of 49 percent to 40 percent. Another 4 percent say approval depends on circumstances, while the rest wouldn't say or have no opinion.
A third of the Americans who saw the images — some 10 million — regret doing so.
Comment: A third of the Americans who saw the images regret knowing the truth behind their beloved war on terror. Well, sure! Lies are far more comforting...
Sree Sreenivasan, a Columbia University online media professor who is not connected with the study, said Americans aren't always prepared for what they click, even though many links carry warnings about the images' graphic nature.
"Our experiences on the Internet are built upon experiences with previous media," he said. "What's graphic in most people's minds is a slasher movie or a Sopranos episode with a beheading. Those don't prepare you for how graphic (these images) could be."
Lee Rainie, director of the Pew study, said Americans generally embrace the principle that more information is better, "but once they encounter real-life applications of that principle, in many cases, they are unhappy."
Comment: In other words, Americans don't like reality. They want to live in fantasy land, and their government and media are simply providing what is requested.
MSNBC.com cloaked the more disturbing images with a black "curtain" carrying a warning before visitors click. But the most graphic images were left off the site entirely, consistent with NBC broadcast guidelines, said Dean Wright, the site's editor in chief.
"We want our Web site to be a place where the mainstream news consumer can feel safer," he said.
Comment: What a sad state of affairs when the people of the "Greatest Democracy on Earth" need to be shielded from the truth about their country's "noble cause".
He said a small number of visitors complained that the site was censoring the reality of war, just as a small group complained that even the moderate images were too much. But he said visitors were overall happy with MSNBC's judgment calls. [...]
Click here to comment on this article
Plumbing the Depths of 'America's Heart and Soul'
By Max Blumenthal
AlterNet
July 9, 2004
On the afternoon of my Independence Day vacation, I sat in an empty movie theatre watching America's Heart and Soul, a new pseudo-documentary from Walt Disney Pictures, that portrays the extraordinary lives of "ordinary" Americans. After reading a half-dozen reviews that presented the movie as a "patriotic" counterpoint to Michael Moore's Fahrenheit 9/11, I wanted to see what the fuss was all about for myself.
While I was prepared for a blatant whitewash of America's complex cultural tableau, I was nearly shaken out of my seat by what I witnessed: a right-wing anti-government commercial insiduously cloaked in a "Morning in America" aesthetic that is calculated to deceive the viewer into believing that George W. Bush's "era of personal responsibility" has been enthusiastically ushered in – and that it's working.
America's Heart and Soul opens with a portrait of rugged individualism unfettered by government tyranny. It's "Roudy" Roudebush, the gruff cowboy from Telluride, Colorado, who loves his freedom and rides a horse that trusts him. As the camera zooms out for a shot of Roudy galloping across the Continental Divide to a score of lilting strings, he explains in a voice-over what makes him free: "There's not a lot of government out here."
Roudy is followed by George Woodard, a quirky Vermont dairy farmer who milks cows day and night with his son by his side. In a non-sequitur remark, Woodard says that the best thing about working with your son is that "you don't need any daycare." After him comes the Appalachian rug-weaver who explains that even though she's always been broke, "Poverty is not a word to a true Appalachian." And then there's the California vinter who loves his job so much he says he doesn't need a retirement plan.
These folks are the true bearers of America's Heart and Soul, the movie suggests, and if you send your kids to a federally-funded daycare program, if you enjoy recreation on federal land, if you'd like to have your Social Security when you retire, or if you believe that the nation has a responsibility to end poverty, then you're not really free.
Never mind that over 50% of the land in the Colorado Plateau where Raudy lives is federally managed; forget that Woodard enjoys massive subsidies thanks to the congressionally-administered Northeast Dairy Compact while Vermont's child-care programs are chronically underfunded; and ignore the fact that the vinter is so wealthy he can afford to hire cheap migrant labor (shown in a quick montage) to toil in his fields while he matures like a fine wine. To be free in this Disneyfied America, you must also be free from doubt.
Only one segment of America's Heart and Soul features people openly discussing their problems in political terms. They're the steelworkers of Weirton, Pennsylvania a town devastated by outsourcing. "We've been to Washington and every time, our pleas fall on deaf ears," says a union leader. However, to the delight of the steelworkers in electoral swing states like Pennsylvania, Bush agreed to levy steel tariffs against foreign competitors in 2002. Then right after the Republicans swept to victory in the mid-term elections, Bush quietly rescinded them.
The movie omits this important piece of context, leaving the viewer in the dark about just who in Washington received the steelworkers with deaf ears. To viewers who don't follow politics, Weirton's problems might as well be the fault of those pointy-headed elitists Bush is always complaining about.
Of the countless omissions in America's Heart and Soul, those that recast its few liberal characters as lovable eccentrics entirely harmless to Republican ideals are perhaps the most monstrous. For instance, Rev. Cecil Williams of San Francisco's Glide Church is filmed welcoming the homeless into his church and feeding and clothing them. Yet there is no mention of Williams' longtime affiliation with radicals like Angela Davis or his 30-year legacy as an advocate for gay rights, which has earned him the poisonous wrath of the Christian Right. The way Williams is portrayed, he's just another compassionate pastor doing the good work of Bush's Office of Faith-Based Initiatives. Similarly, Ben & Jerry's CEO Ben Cohen appears as a zany businessman out to whip up a good batch of ice cream and make a whole lot of money; never mind that he's chairman of the Progressive Business Alliance, a liberal lobbying group working to oust Bush.
Without knowledge of Cohen's activist background, it's possible to imagine that this sweet-toothed capitalist took down a pint of Cherry Garcia to celebrate the windfall he reaped from the Bush tax cuts.
While Cohen gets lost in a dizzying scattershot of entrepreneur profiles, the sanitized Williams still manages to distinguish himself from the crowd. After all, he is the only black character in America's Heart and Soul who is not a musician or an athlete and the only minority character not seemingly lifted from the white imagination. Take Mosie Burks, an aging gospel singer from an unnamed part of Missippippi who, before breaking into a rendition of Swing Low Sweet Chariot, tells the camera that she praises God every time someone gives her chicken and bread. Is her worldview not affected by living in the Jim Crow south? What happened in her town when the civil rights struggle roiled Mississippi in 1950's and 1960's? The movie doesn't say, casting Burks as a complacent Dixieland stereotype. Then there's Michael Bennett, the ex-con who had such a meaningful experience in prison that he emerged to become the captain of the U.S. Olympic boxing team. Is the movie saying that prison is a useful tool for rehabilitating wayward black men? Apparently, yes.
And where do Latinos fit into America's Heart and Soul? Though this remarkably variegated and vibrant ethnic group is reshaping America's social fabric in a way no immigrants have before, the only glimpse the movie gives into Latino life is a segment about a group of hot-blooded salseros of unknown national origin who live to shake their hips to merengue music. There has to be something about their immigrant experience that makes them uniquely American. But all the viewer gets is one dancer's platitude about how salsa is "like love, passion, sexual." Like the rest of the minorities in America's Heart and Soul, these dancers have been unwittingly cast in a brown and black minstrel show not unlike the spectacle of faux diversity that dominated the 2000 Republican Convention and what is certain be a major theme this August in Madison Square Garden.
Given the Republican ideas insiduously propagated by America's Heart and Soul, it's not surprising Disney has turned to a group of right-wing operatives to help market the movie. On June 28th, just weeks after the announcement about dropping Michael Moore's Fahrenheit 9/11 for open political reasons, Disney coordinated and promoted a screening of America's Heart and Soul with MoveAmericaForward, a California-based Republican lobbying front that had organized a letter writing campaign to prevent theaters from showing Fahrenheit 9/11. Only days before the screening, MoveAmericaForward's chairman Howard Kaloogian, a failed GOP senatorial candidate and former anti-immigrant backbencher in the California assembly, called Fahrenheit 9/11 a recruiting tool for Hezbollah. His reaction to America's Heart and Soul was markedly different: "It's a very patriotic movie," he told The New York Times.
And yet, despite marketing help from Republican operatives, America's Heart and Soul is a colossal flop.
Compared to Fahrenheit 9/11, which generated record box office sales nearing $50 million in its first week, America's Heart and Soul grossed a piddling $131,000 on its opening weekend. For a movie that preaches success as the ultimate American virtue, its failure is a rebuke. Indeed, like the neoconservative hawk who eluded military service or the moralizing fundamentalist who sleeps with hookers, America's Heart and Soul is unable live up to its own lofty standards.
Click here to comment on this article
Official's 'Dirty Girl' Quip Draws Fire
By MICHAEL R. BLOOD
Associated Press
July 9, 2004
LOS ANGELES - State Education Secretary Richard Riordan jokingly told a child her name, Isis, meant "stupid dirty girl," prompting widespread criticism and posing a quandary for the man who appointed him, Gov. Arnold Schwarzenegger.
Riordan, the wealthy former Los Angeles mayor known for his support of public schools, startled even friends last week with the comments at a promotional event for summer reading at the Santa Barbara library.
Schwarzenegger, his longtime friend, called Riordan's statement to the girl "unacceptable in any context" but gave no hint his job was in danger.
But Alice Huffman, president of the California chapter of the National Association for the Advancement of Colored People, said Thursday that Riordan "is not suitable to lead education in our state" and should be removed.
The conversation, videotaped by KEYT-TV, took place July 1. The girl, 6-year-old Isis D'Luciano, asked Riordan if he knew her name meant "Egyptian goddess."
Riordan replied, "It means stupid dirty girl."
After nervous laughter in the room, the girl again told Riordan the meaning of her name.
"Hey, that's nifty," he said.
A day later, Riordan issued a statement that said he "teased" the girl. "I immediately apologized to her, and I want to do so again for the misunderstanding," Riordan said.
The governor's chief spokesman, Rob Stutzman, said Thursday Riordan had not been asked to resign and, "That's the end of the issue, as far as we are concerned."
The girl's mother, Trinity Lila of Goleta, said her daughter was fine, and she considered the issue over.
"Obviously it hurt her feelings, but she didn't take it personally. She knew he was wrong and she let it go," Lila said. "I'm not going to sue them for therapy bills."
"He's already apologized repeatedly," Lila added. Although Riordan's office has tried to contact her, "I don't see what else is to be done."
But the issue has persisted. In an editorial Thursday, The Sacramento Bee said California "shouldn't have an education secretary who makes offensive, damaging remarks to young children for no apparent reason."
"He's the governor's top person on education, which means we would expect him to have some love and respect for children," Huffman said. "I think he is the wrong man for the job. There is no way for him to explain this away."
Riordan, a venture capitalist who started a foundation supporting literacy, has a reputation for awkward — some might say insensitive — remarks and behavior.
As mayor, he once greeted hunger strikers outside his office eating a hamburger. In a speech to school administrators earlier this year, he told a story about a nun physically disciplining a student that startled some in the audience.
"There wasn't an uproar, but some people felt the comment was inappropriate," said Joseph Jones, assistant executive director of the Association of California School Administrators.
Democratic state Assemblyman Mervyn Dymally, who had scheduled a protest by civil rights organizations, canceled the demonstration after an apparent mix-up over the girl's racial background.
Dymally was quoted in the San Jose Mercury News Thursday saying the child was "a little African-American girl. Would he (Riordan) have done that to a white girl?"
The girl is white, with blond hair.
Dymally did not return telephone calls. His office issued a statement Wednesday calling Riordan's remarks to the girl "outrageous and irresponsible," then issued another statement Thursday saying, "To err is human; to forgive is divine."
"Race is not a factor in this issue," Dymally said in Thursday's statement, adding that Riordan had apologized a second time. "It is time for us to move on."
Oil prices soar on US terror alert
Friday 09 July 2004, 1:22 Makka Time, 22:22 GMT
A warning from US Homeland Security about an 'imminent' al-Qaida attack on American soil has sent world oil prices soaring.
US markets also slumped after Homeland Security chief Tom Ridge on Thursday issued the terse warning, saying the al-Qaida was planning another major attack in an effort to disrupt the November presidential elections.
"Since September 11, 2001, we have had intelligence that al-Qaida intends to launch more attacks against the homeland," Ridge said.
"Credible reporting now indicates that al-Qaida is moving forward with its plans to carry out a large-scale attack in the United States in an effort to disrupt our democratic process," he said.
"We lack precise knowledge about time, place and method of attack," Ridge said. "But along with the CIA, FBI and other agencies, we are actively working to gain that knowledge."
Panic reaction
Shortly after the warning was issued, New York's benchmark light sweet crude oil contract for delivery in August soared by $1.25 to close at $40.33 a barrel, the first finish above $40 since 1 June. Brent North Sea crude for August leapt $1.16 to $37.77.
US stocks slumped as frightened investors sold, pushing the Dow Jones Industrial Average down 71.16 points and the Nasdaq composite down 30.79 points.
Click here to comment on this article
Iraq errors were CIA's fault, says Senate
Julian Borger in Washington
Friday July 9, 2004
The Guardian
A Senate report due to be published today will blame the CIA for the Bush administration's unfounded claims about Iraq's weapons of mass destruction, and will not address White House responsibility for the debacle.
The report by the Senate intelligence committee will admonish the outgoing director, George Tenet, and CIA analysts who, one Republican senator claimed yesterday, had made "wholesale mistakes" in their collection and processing of intelligence.
Saxby Chambliss said flawed assessments were passed to Mr Tenet and found their way into the official National Intelligence Estimate in October 2002, which accused Saddam Hussein of stockpiling chemical and biological arms while developing nuclear ones.
"There were a number of situations where unreasonable conclusions were reached," Mr Chambliss told the Knight Ridder news agency. His office said yesterday he stood by his remarks, in which he argued the White House could not be blamed for believing intelligence it received from the CIA.
"I would say it's a total vindication of any allegations that might ever have been made about what the administration did with the information."
But the administration's critics yesterday described the report as incomplete. Carl Levin, a Democratic senator on the intelligence committee, said it was "only half the picture" because of the insistence by Republicans on the panel that examination of the White House's role be dealt with in a separate report, to be published after the election.
[...] Vincent Cannistraro, a former chief of operations in the CIA's counter-terrorist unit, said Mr Chambliss's conclusion was not supported by the facts. "People would have to forget an awful lot of history to make that wash. It ignores the fact that [the Bush administration] had already taken a strategic decision to go to war, before they asked for the intelligence."
Click here to comment on this article
Iraq takes backward step in march to democracy
By Robert Fisk
"The Star"
07/08/04
Iraq has introduced legislation allowing the Iraqi authorities to impose martial law; curfews; a ban on demonstrations; the restriction of movement; phone-tapping; the opening of mail; and the freezing of bank accounts.
These laws were announced yesterday by Iyad Allawi, Iraq's United States-approved prime minister - 17 months after the Anglo-American invasion in which President Bush promised to bring democracy to the country.
And, what's more, military leaders might be appointed to rule parts of the nation, while a temporary reinstatement of Saddam's death penalty is also now probable.
Already, therefore, Iraq has begun to look just like any other Arab country.
But the insurgency, which the laws are supposedly intended to break, exploded in gunfire in the very centre of Baghdad just as the new legislation was announced.
Incredibly, the fighting broke out in Haifa Street, one of the busiest thoroughfares next to the Tigris River, as gunmen attacked Iraqi police and troops.
US helicopter gunships, at roof-top level, could be seen firing rockets at a building in the street, which burst into flames.
Bullets hissed across the Tigris and at least three soldiers - all believed to be Iraqis - were killed close to the river bank.
Yesterday's violence in the capital was impossible to avoid. It began with a series of mortar attacks on the walled-off area where government officials live under American protection, with one of the mortars falling close to Allawi's home - another exploding beside a medical clinic close to his party headquarters.
The explosions echoed over the city. A bomb in a van, packed with shrapnel and artillery shells, was defused close to the government headquarters during the morning.
Many Iraqis might initially welcome the new laws. Security - or rather the lack of it - has been their greatest fear since the American military allowed thousands of looters to ransack Baghdad after last year's invasion.
They have, anyway, lived under harsh "security" laws for more than two decades under Saddam. But the new legislation might be too late to save Allawi's "new" Iraq.
For large areas of the country - including at least four major cities - are now in the hands of insurgents.
Hundreds of gunmen are now believed to control Samara north of Baghdad.
Fallujah and Ramadi - where four more US marines were killed on Tuesday - are now virtually autonomous republics.
Bakhityar Amin, Iraq's new "minister of justice and human rights" - a combination of roles unheard of anywhere else in the world - was chosen to announce the martial law legislation.
"The lives of the Iraqi people are in danger - in danger from evil forces, from gangs and from terrorists," he said.
"We realise this law might restrict some liberties, but there are a number of guarantees. We have tried to guarantee justice and human rights."
But there, of course, is the rub. Martial law is being introduced by an unelected government in the interests of "democracy".
And if, as many Iraqis believe, the continued presence of a vast American army lies behind the violence, then US military support for the harsh new laws will only fuel the insurgency.
Click here to comment on this article
Israel says not to follow world court's anti-fence ruling
www.chinaview.cn 2004-07-09 18:30:08
JERUSALEM, July 9 (Xinhuanet) -- Israeli Justice Minister Yosef Lapid said Friday that Israel will not follow the International Court of Justice (ICJ)'s ruling if it rules against the security fence on the West Bank, the Ha'aretz daily reported.
The Hague-based ICJ is expected to give it advisory opinion on the wall later in the day.
Earlier Israeli reports said the ICJ would rule that the fence contravenes international law and must be dismantled.
"Now, of course, there is the limitation the High Court of Justice imposed in Israel, and we will comply with our High Court decisions, and not with the panel of European Union nations, which are not exactly suspected of excessive sympathy for Israel," Lapid was quoted as saying.
Comment: Lapid doesn't mention that these same European nations didn't want the court to rule on the wall in the first place, thinking it would set a precedent of interference that no one wanted to see set. Sure, the Europeans put on a stronger façade of opposition than the US, but what are they actually doing to help the Palestinians? Nothing. But, then, if the Arab countries themselves are doing nothing, why should the Europeans act?
Click here to comment on this article
White House Brushes Aside Ruling on Israel Barrier
Fri Jul 9, 2004 10:06 AM ET
ALLENTOWN, Pa. (Reuters) - The White House brushed aside a ruling by the World Court on Israel's West Bank barrier on Friday, saying it didn't think it was the right forum for addressing the issue.
"We do not believe that that's the appropriate forum to resolve what is a political issue. This is an issue that should be resolved through the process that has been put in place, specifically the road map," White House spokesman Scott McClellan said aboard Air Force One as President Bush was en route to a campaign tour in Pennsylvania.
Comment: Right. The famous "road map". Of course, Israel just refused to meet this week with the European representatives of this famous "road map", saying that the issue was one they were discussing with the US. So much for the Quartet and the "Road Map".
Click here to comment on this article
Palestinian economy chokes from stranglehold of West Bank barrier
By Donald Macintyre in Aram, West Bank
09 July 2004
A 1,500sq-metre showroom can look awfully empty without a single customer. Said al Jinini, one of 15 employees in the Ghazali furniture business, has not made a single sale for more than a fortnight. He feels like he is on the run from the separation barrier on which the International Court of Justice in The Hague will finally pronounce today.
The company used to own five stores. First, it shut the one in Abu Dis, the suburb of Jerusalem cut in two by the 8.5m slabs of concrete which pepper the 458-mile route of the barrier. Then, as construction proceeded apace, it shut a store in Bethany and two on the Ramallah-Jerusalem highway, where the barrier is planned to run straight down the middle of the road, amputating this West Bank suburb from Israeli territory. Soon, the store where Mr al Jinini works will be closed. Then only one shop in East Jerusalem will remain.
"I don't know whether we are escaping from the wall or being chased by it," says Mr al Jinini.
It was the freedom of movement between Arab East Jerusalem and the metropolitan West Bank that kept many businesses along the Ramallah-Jerusalem highway viable.
"Without the West Bank, East Jerusalem is nothing," says Abdullah Ghazali, the firm's boss. He faces having to close his factory on the Atarot industrial estate - on the Israeli side of the barrier - which employs 42 workers from the West Bank.
In 2002, Mr Ghazali's business made a healthy $300,000. In 2003 he made a loss of $17,000. He is now thinking of moving it to Egypt or Turkey.
And Mr Ghazali's plight is far from unique. Shaer Abu Rajab's furniture store is across the main road. Once the barrier is built, however, it will only be reachable by the same route that many tens of thousand of Palestinians will have to use to cross between the West Bank and Jerusalem, through a terminal at Kalundia, to reach work, hospitals or, in the case of up to 10,000 children, their schools. This could add several hours to the journey.
An editorial in the Israeli daily Haaretz last week said: "The entire life structure of the region's Arabs might disintegrate." Until the judgment is made, there is nothing for Mr Abu Rajab to do. "I read my newspaper and the business sleeps" he says. [...]
Israel will also point out that last week's judgment did not challenge the idea that security was the reason for the barrier. According to Mr Ghazali, however, as he prepares to lay off two thirds of his workers, the barrier "is strangling the economy to the disadvantage of Arabs and also of Jews. The man who is eating well and feeling good is not a terrorist, but the man who is starving turns to terrorism".
Click here to comment on this article
Sharon willing to discuss nuclear weapons-free zone: IAEA
Last Updated Thu, 08 Jul 2004 13:01:01
JERUSALEM - Israeli Prime Minister Ariel Sharon is ready to discuss a nuclear weapons-free zone in the Middle East as part of future peace talks, says the head of the UN atomic weapons agency.
Comment: By tying nuclear arms discussions to "the peace process", Sharon is effectively pushing them off to a week of Mondays. We have seen all too many times in the past that whenever there is a threat of peace breaking out in the area, the Israelis use the quiet time to launch a number of "preemptive" strikes against the Palestinians, ensuring that the fighting continues.
Click here to comment on this article
Another example of Israeli lying is found in the following story about illegal settlements on occupied land:
New settler outpost belies Sharon's pledge
by Laila M. El-Haddad in Gaza
Friday 09 July 2004 11:22 AM GMT
Jewish settlers, under the protection of the Israeli army, have erected a new illegal outpost in the West Bank city of Hebron, grabbing an additional 150 square kilometres of Palestinian land in the process.
The move comes despite a meeting between Secretary of State Colin Powell, and Israeli Foreign Minister Silvan Shalom, late last week, in which Shalom reaffirmed his government's commitment to remove illegal outposts in the West Bank.
The new outpost, which consists of a series of empty caravans, has been erected on land belonging to the Swaiti family from the village of Faqeeqees, near Dura, and is about 300 metres away from the larger settlement of Nahal Nagahot, according to Palestinian cartographer Abdel Hadi Hantash.
Together with another illegal outpost built during the current intifada and known as Mitzpi Lahav, Nagahot and the new outpost form a triangle of illegal settlements that effectively annex some 500 square kilometres of Palestinian land.
The strategic placement of the outpost near Nagahot, an illegal military settlement dating back to 1982, is part of a larger Israeli policy of expanding existing settlements, rather than building new ones, Hantash told Aljazeera.net.
Click here to comment on this article
Jihad Al Khazen Al-Hayat 2004/07/8
Two days ago, I saw an article in the London Times that caught my attention. It was entitled: the Saudi campaign against terrorism is in danger, with a subhead saying: Saudi Arabia's intelligence services are so infiltrated by Al Qaeda sympathizers that the militant operations are spreading into neighboring states.
The article attributed the information to "senior Arab and western officials," and was written by three journalists; Richard Piston, Daniel Mc Gregory, and Rana Sabagh-Gargour. I know the first one, as he is a famous journalist, and I used to know his father in Beirut before him; as for the Times, it is a renowned newspaper.
Nevertheless, I have some remarks:
First, the subject was published as a news item, although it was written as a commentary or an analysis; it is a reasonable article, but there are no senior Arab and western officials who know the Saudi intelligence services from the inside, so that they could not possibly know if it was infiltrated.
Second, the operations did not spread to neighboring countries; indeed there were attempts, but all of them failed, and sneaking happens in all countries, not only in Saudi Arabia.
Third, there is a large coordination between the neighboring countries; this is based on information and not an opinion. When I was in Bahrain two months ago, and before any subsequent talk about terrorist threats and the departure of some Americans, I heard directly from the King, the Prime Minister, and the Foreign Minister, about the security coordination with Saudi Arabia; the PM, Sheikh Khalifa bin Salman told me that the security of Bahrain is equal to the security of Saudi Arabia, this is why coordination exists and will go on.
Fourth, there is coordination as well with the western intelligence; this is also information that Saudi Interior Minister Prince Nayef bin Abdulaziz told me in person.
The Times article remains credible, but I have come across other news and comments from various media outlets, which make me feel that there is something behind this issue.
Syria is very much talked about in the news nowadays, and the Zionist Sunday Telegraph published last Sunday a news item on its front page, entitled: The new Iraqi government accuses Iran and Syria of backing the insurgents. But the Iraqi Foreign Minister Hoshyar Zibari, who was the main source for the article, talked about the existence of intelligence information that indicated the support of neighboring countries to insurgents; but he did not mention the name of any of these countries, so the newspaper offered to record the names of Syria and Iran, because this fits its policy.
My opinion, which is an opinion and not based on information this time, is that there is indeed some infiltration from Iran and Syria into Iraq, and from every neighboring country; there is sneaking from countries all over the world into their neighboring countries. The American occupation turned Iraq into a magnet that attracts terrorists and all anti-U.S. forces, on the detriment of Iraq and its people.
The Times preceded the Telegraph in one day, and gave an exclusive page to the news of infiltration of fighters from Syria, and the talk about the weakening regime in Damascus.
Syria and Iran are aware of the consequences of this campaign on them, its reasons, and who is behind it; President Bashar Al Assad and President Mohamad Khatami must have carefully reviewed the situation during their meeting in Tehran this week.
The issue is not new, as the Israeli evil mob in the U.S., has been working on raising it for a long time now. The Jewish Institute for National Security Affairs (JINSA), which sent Jay Garner to Iraq, published an article on May 19, accusing Syria of supporting the rebellion against the coalition in Iraq, and of amassing weapons of mass destruction (WMDs). These are purely Israeli accusations, and I would only like to ask whether the sources for this information are the same as those which claimed that Iraq possessed WMDs.
JINSA, which is totally Israeli, had a similar article on June 4, entitled Syria, Iraq and the United States: A Gathering Storm. It repeated the lies we have heard in a previous time this year, and since the occupation of Iraq started.
Following up Israel's supporters helps in an essential matter, which is to understand the American policy after one or more months, because the neo-cons pledge loyalty only to Israel, and at the end of the day, they impose the stances of Israel on the administration. This is how I read about Saudi Arabia, and Simon Henderson, from The Washington Institute for Near East Policy (WINEP), who is just another Israeli lobby. He wrote an article entitled Why Americans Die in Riyadh, in which he did not say the truth a single time, which is that the American support for the government of war criminals in Israel, is the first and foremost reason for the terrorist campaign against the U.S. and its citizens; a campaign I totally condemn, and refuse any attempt to justify.
And since Israel's supporters roam in the same place, the Jewish institute published at the same time this month an article entitled Oil-Related Terrorism Threatens Intensifies, followed by a subhead that reads: Why Are Western Expatriates Fleeing Saudi Arabia.
My topic today could not but include the Weekly Standard, the publication that speaks in the name of the neo-cons, and the poisons that they emit. In front of me is an article entitled Push the Princes, which is a stupid incitement against the Saudi government, as it accuses Saudi Arabia, which is the number one terrorist target nowadays, of supporting terrorism. Of course, there was not a single word about Israel, its terrorism, and the crimes of its government. As for the objectives of the campaign against Iran, Syria, Saudi Arabia, or any other Arab or Islamic country, it is to turn the attention from where terrorism is planned and practiced.
Comment: The propaganda war against Saudi Arabia continues. This column documents the origins of the campaign to turn the Kingdom into the next battlezone. Michael Moore's new film is part of this campaign, which shows how bereft of objective analysis the US official "opposition" really is.
Click here to comment on this article
Abdulwahab Badrakhan Al-Hayat 2004/07/8
In the first days of the war on Iraq, opposition arrived successively to the country accompanied by the American soldiers. Amongst them was a former Iraqi officer who soon decided not to continue the journey. When asked by his colleagues he replied that he could not accept what he had seen. It was tough on him to have to go with the Americans, knowing that it was the only available choice; however, something else compelled not to continue; it became clear that he was going to Iraq accompanied by the Israelis as well.
This man is not a common sample. There are some who knew but kept silent with regret in their hearts. Some began to talk about it. Others delved into the internal missions hoping that circumstances in the new country would soon allow them to deal with the problem. Former opposition members admit that the Pentagon, in particular, discussed the Israeli issue, they said that it was not on their priorities list; all that they could pledge that Iraq will not be a threat to Israel in the future. Some of the opposition's factions agreed to open channels with Israel. Moreover, the Kurds in the north had already developed a limited but steady relationship with Israel; nevertheless, they were cautious in expanding and publicizing it since they needed certain facilities from the neighboring countries.
With the declining need for these countries and the increase of dependence on the American side, the relation with Israel no longer embarrassed the Kurds; they considered it an added benefit. Of course, other Iraqi sides weaved, and continue to weave, a relation with the Israelis. There are also some active Iraqis that the Israelis relied on in creating the weapons of mass destruction (WMDs) fabrications and the link with Al Qaeda. In addition to brokers from neighboring Arab countries who facilitated the Israeli penetration, which began with the coordination and skills requested by the Pentagon in the preparation for war, only to later develop and expand by depending on Iraqis and non-Iraqis.
Today, Israeli presence in Iraq is a fact, the least of which can be said about is that it is a result of the occupation. The Americans are now convinced of the necessity of this presence for the coming stage. As for the new Iraqis in the government, they are invited to deal with a fait accompli imposed by the Americans. In short, the Israelis are here, and not through a declared Iraqi will. What Seymour Hersh wrote in The New Yorker indicates that the Israeli presence had started to come together in Iraqi Kurdistan, with the knowledge of the Americans, in a quasi-independent form. In the rest of Iraq, it is permeated in the web of the American occupation's might.
Israeli officials no longer deem it necessary to cover-up the matter. Even the Hebrew press claims that the American failure in Iraq forced Israel to intervene to help and assist. Although Israel is involved in this failure; nevertheless, claiming to help is a different matter, which we can find in the Israeli participation as torture experts according to the confessions of Brigadier General Janice Karpinsky. However, there is no doubt that the Americans, who planned for a long-term presence in Iraq, rely on Israel's services as a reserve force in the region.
Click here to comment on this article
Saddam abused in custody, lawyers claim
Last Updated Fri, 09 Jul 2004 8:23:38
AMMAN - Lawyers acting on behalf of former Iraqi president Saddam Hussein claim he was mistreated while in U.S. custody.
The lawyers, who met in Amman, Jordan, this week to decide how to proceed in their case, have not yet had access to Saddam and are going by third-party reports of his condition.
"He has many wounds on his body. That shows that he was treated ill or tortured," said Issam Ghazzawi, one of the 20 lawyers acting on behalf of Saddam's family and seeking to clear his name.
Observers say it's not likely that such a high-profile prisoner would be abused, but the lawyers want to see for themselves.
Click here to comment on this article
Randa Takieddine Al-Hayat 2004/07/7
France and Iraq have a relation that goes back to the 1960s. France helped Iraq in the oil sector after the nationalization of the Iraqi oil sector whereby the French oil company "Elf Arab" participated in the discovery of new oil field and provided technical assistance to the Iraqi national oil sector. However, the French assistance was not only confined to the oil sector, it also included the economic via the French participation in establishing factories, and this resulted in a varied relationship that was not only restricted to Iraq's armament as it is said.
This relation gave Iraq choices and alternatives, which it seems some had forgotten about, for at that time Iraq had the opportunity not to depend so much on the Soviet Union. During the Iran - Iraq war France was not the only country that supported Iraq; the U.S. also provided financial loans for agricultural resources in the 1980s.
In the 1990s when Saddam Hussein's Iraq negotiated with the international oil companies to develop its huge oil fields, Iraq negotiated deals with the two French oil companies "Elf" and "Total" to invest in the oil fields on the rivers of Omar and Majnoun. Iraq also negotiated deals with at least 40 foreign companies knowing that Iraq was still subjected to international sanctions. Some of the oil companies that Iraq negotiated deals with were "Shell," the British - Dutch oil company, and another Canadian company in addition to companies that were just a façade for American ones. The two French companies refused to sign any contracts during the process of negotiations despite the pressures exerted by Saddam Hussein. "Luke Oil" the Russian oil company and the Chinese National Company signed two enormous contracts with Iraq and they superseded the international sanctions that were imposed on Iraq.
With regards to the opposition of the American war plan on Iraq, France's position originated from the necessity of a joint international cooperation in the Security Council and not as some claimed that France was actually supporting Saddam Hussein. France and its president Jacque Chirac criticized Saddam Hussein severely. President Chirac sent letters to Saddam Hussein written in a harsh language. The retired secretary general of the French foreign ministry Bertrand Dovorok and the current French ambassador to Tunisia Eve Opan de Lamisozire personally delivered these messages to the former Iraqi president. History shows that these letters were sternly written, for Chirac did not support Saddam Hussein as some might claim.
Click here to comment on this article
Buying Cuban exiles gets tricky
Gwynne Dyer

"We're not waiting for the day of Cuban freedom; we're working for the day of Cuban freedom," boasted President George W. Bush in early May, as he announced the new measures to strengthen economic pressure on Cuba that came into effect on June 30. From now on, Cuban-Americans will be able to visit the island only once every three years, not annually, and the amount of money they can bring with them will be cut by more than two-thirds.
Other Americans will continue to be banned from going to Cuba at all (though they can go to North Korea, Libya or anywhere else they want in the world). For those who defy the ban and get caught, the maximum penalty is ten years in prison and a fine of $250,000. In practice, few have been caught, and those who were, paid an average fine of only $7,000 — but now federal "travel police" will crack down on the traffic. And US military aircraft will be deployed in the skies near Cuba to push American TV and radio propaganda broadcasts through Cuban jamming.
This stuff is obviously not going to shake Fidel Castro's hold on power, so why did Bush do it? The "Miami Herald" published the complete answer in late May: "The new Cuba rules are a cold, poll-driven calculation that has less to do with democracy-building in Havana than with vote-counting in Miami." There are 650,000 Cuban-Americans in southern Florida, and the older generation are still frozen in hostility to the regime that turned them into exiles 45 years ago.
Florida is the ultimate swing state, won by Bush by the narrowest of margins in 2000. He would have lost it by about a hundred thousand votes, and the whole presidential election with it, if the Cuban-Americans of southern Florida had split their vote between Democrats and Republicans in the usual way: Bill Clinton got 39 per cent of their votes in 1996, whereas Al Gore got only 18 per cent of their votes in 2000.
Comment: More sabre rattling from the head honcho. Bush acts as if he were the leader he claims Castro to be, ignoring everyone except those who tell him what he wants to hear.
Click here to comment on this article
Scientists question confidentiality of genetic databases
Last Updated Thu, 08 Jul 2004 21:29:49
STANFORD, CALIF. - More safeguards are needed to protect the privacy of genetic information, according to researchers who estimated how easily someone can be identified based on a DNA database.
Cracking the human genome has opened the door to identifying the causes of disease and finding new ways to avoid or treat illness.
Databases containing DNA are an increasingly important research tool for scientists, but the information can also be misused or abused.
Prof. Arthur Schafer, director of the Centre for Professional and Applied Ethics at the University of Manitoba, said since DNA reveals a propensity to disease, the information can potentially be misused or exploited to:
* Deny health insurance to someone prone to an illness.
* Cost someone a job.
* Prevent someone from marrying.
* Cause embarrassment.
Graduate student Zhen Lin, genetics and medicine Prof. Russ Altman and statistics Prof. Art Owen of Stanford University in California used a statistical model to calculate whether "anonymous" patients could be identified based on their genetic data.
Of the five million sites of DNA that tend to vary between people, the team found scientists would need to match about 100 sites to uniquely identify someone.
They note U.S. law forbids researchers from sharing identifiable data without a patient's consent, but human genetic data isn't specifically protected.
Comment: If three people working in a university can write such a program, you can bet that the alphabet soup agencies have a better one running in the bowels of their offices somewhere. Collecting genetic information is getting to be popular. We wonder what reasons the PTB might have to do so. Obviously the canard about being able to identify terrorists doesn't wash. Might it have something to do with ethnic specific weapons?
Click here to comment on this article
French parliament bans human cloning
Thu Jul 8,10:12 PM ET

PARIS, (AFP) - The French parliament adopted a bioethics law early, banning human cloning as a "crime against the human species" but allowing embryo research to continue, after the result of three years of haggling was finally passed by a vote in the Senate upper house.
The new law "allows the introduction of a text which seeks to find a path between the hopes of some and the fears of others," Health Minister Philippe Douste-Blazy said of the measures which at the same time seek to boost organ donation.
To a background of ethical questions -- raised by the cloning of Dolly the sheep in 1997, the announcement by the Raelian sect in 2002 that it had succeeded in producing a cloned baby, and the work of South Korean researchers who earlier this year succeeded in cloning human embryos for stem cell use -- successive parliaments and governments have sought a legislative response.
The text of the French law was dramatically different from when it was first introduced by the Socialist government of Lionel Jospin and read for the first time in parliament in January 2002.
For the left, the finished product is seen as a huge compromise over its original plan for a more far-reaching bioethics package, while the rights sees an acceptable balance in the revised law changes.
One point of agreement is that cloning aimed at reproducing human beings should be banned. To that end a new offence of "crime against the human species" is created.
"Therapeutic" cloning -- creating stem cells to replace damaged organs and tissue to help with diseases such as Alzheimer-- is also banned, although the health minister said he would maintain an open mind. A biomedicine agency, created under the new law, will be tasked with producing a report on the issue.
A ban on the use of "spare" embryos created for the purpose of in-vitro fertilisation will be postponed for five years to allow for evaluation of the ethical and medical ramifications.
The text also expands the list of people who can donate organs while still alive and allows for the harvesting of organs from a dead person who "did not make known while alive their objection" to such a procedure.
Click here to comment on this article
Film immortalizing notorious German cannibal stirs controversy
By DAVID CROSSLAND
Reuters News Agency
Wednesday, July 7, 2004
BERLIN -- Armin Meiwes, the German cannibal who gained global notoriety for eating a willing victim, is being immortalized in a movie by a gay filmmaker, and hardly surprisingly, the project is already running into controversy.
The film, whose working title is "Your Heart in My Brain," has received 20,000 euros ($32,600) in public funding from a regional film foundation in North Rhine-Westphalia, the western state ruled by Chancellor Gerhard Schroeder's Social Democrats.
Meiwes was sentenced in January to 8½ years in jail for manslaughter after a trial whose gory details riveted Germany.
He admitted killing a Berlin man he met via the Internet, but was spared a murder verdict as the victim had asked to be eaten in a startling case of sexual fetishism.
Meiwes recorded the deed on videotape and shocked the court with his matter-of-fact account of how he severed the man's penis at the latter's request, and how they both tried to eat it, first raw and then fried in a saucepan.
Billed as a mix of "grotesqueness, thriller and documentary," the film by critically acclaimed filmmaker Rosa von Praunheim, a man, is stirring up political arguments even before its completion, set for December.
"Even the title of the project could scarcely be more tasteless," said Axel Wintermeyer, legal-affairs spokesman for the Christian Democrats in the state of Hesse.
"This is creating a monument to a perverted criminal," said Wintermeyer, adding he was appalled that it was being partly funded by taxpayers' money.
The film is not strictly biographical and has fictional elements because Latvian-born von Praunheim, whose real name is Holger Mischwitzky, has not acquired the rights to the cannibal's story.
Click here to comment on this article
Solar storms may have torn away Mars water: NASA
www.chinaview.cn 2004-07-09 12:22:28
BEIJING, July 9 (Xinhuanet) -- NASA scientists say solar storms might have torn away the water that used to cover parts of Mars.
They monitored the after-effects of a monster solar storm that hit Earth in last October and November. CRIENGLISH.com reported Friday.
They think repeated battering by this kind of space weather could have ripped away Mars' water veil.
According to observations by the Mars rovers Spirit and Opportunity, astronomers believe Mars once had enough surface water to support life, but they have not determined where that water went some 3.5 billion years ago.
Scientists think the solar radiation events could have affected the surface of Mars because the planet has so little protection.
Unlike Earth, only isolated zones of Mars has a protective magnetosphere that guards the planet against bombardment by high-energy particles during a solar storm.
Click here to comment on this article
Sun storms reverberate to Solar System's edge
11:25 09 July 04
NewScientist.com news service
Record-breaking blasts from unseasonable solar storms seen in late 2003 are just now reaching the edge of the Solar System, scientists reported on Thursday.
More than a dozen coronal mass ejections - eruptions of super-heated gas triggered by tangled magnetic fields on the Sun's surface - shot from the star over a period of 20 days last October and November.
In the events, which pointed in different directions because of the Sun's rotation, radiation and high-speed particles surged ahead of gas from the blasts themselves. On 28 and 29 October, that gas reached Earth in record time - about 20 hours, sweeping past the planet at five million miles per hour.
"If you look at the overall speed of the events - the sheer momentum of it - it's the biggest event we've measured in space," University of Michigan astronomer Thomas Zurbuchen told reporters at a NASA teleconference.
An unprecedented number of spacecraft tracked the blasts as they sped outward from the Sun, producing a trove of data that may help scientists predict the effects of future space storms.
The blasts produced auroras as far south as Florida in the US, shut down power in a city in Sweden, and forced astronauts aboard the International Space Station to duck into a relatively well shielded service module.
Martian impact
A few hours after reaching Earth, the blasts hit Mars, which has no global magnetic field to shield it from solar storms. The events disabled a radiation-monitoring instrument on the orbiting spacecraft Mars Odyssey. And computer simulations suggest they also blew off part of the planet's upper atmosphere, an effect that may have helped erode the planet's surface water over 3.5 billion years.
"We know there used to be a lot more water than there is right now. Where did it go?" Zurbuchen said. "One of the key ideas people are talking about is the connection to these space storms."
The Ulysses spacecraft near Jupiter and the Cassini spacecraft near Saturn both detected radio waves when the blasts slammed into the planets' magnetic fields.
In April, the blasts - slowed to 1.5 million miles per hour - even caught up with the Voyager 2 probe, which has travelled about 7 billion miles from the Sun since its launch in 1977. And preliminary data suggest they may have reached the Voyager 1 spacecraft, nearly 9 billion miles from the Sun this Tuesday, eight months after erupting from the star.
At those distances, the Sun's magnetic influence begins to wane as solar wind particles come into contact with particles from interstellar space. The blasts are expected to temporarily expand - by 400 million miles - the boundary of this heliosphere, which they will probably reach by early 2005.
Click here to comment on this article
SPACECRAFT FLEET TRACKS BLAST WAVE THROUGH SOLAR SYSTEM
[...] The "Halloween" solar storms in October-November 2003 launched billions of tons of electrified gas (plasma) that blasted by Earth within a day and past Mars hours later.
[...] The Halloween storms were the most powerful ever measured. The storms broke all-time records for X-ray intensity and for speed and temperature of the solar wind observed near Earth. About a third of the total particle radiation emitted by the Sun in the last decade in the deadly 30-50 MeV energy range came from these storms, even though the solar activity cycle was well past its maximum.
[...] The shocks created by the storms in the inner solar system not only accelerated electrons and protons to high energy, they also trapped the particles in the inner heliosphere. This resulted in elevated radiation levels everywhere between Venus and Mars that decayed only gradually over a period of weeks. This kind of event will have significant implications for radiation protection requirements for explorers who venture outside of the Earth's protective magnetosphere (magnetic field).
Click here to comment on this article
Astronomers discover planet in Orion
THE ASSOCIATED PRESS
DALLAS -- Astronomers have discovered a planet orbiting a star in the constellation Orion - without ever actually seeing it. They watched the star, about 140 light-years or roughly 800 trillion miles away, and deduced the presence of a planet by how much the star wiggled.
The planet, called HD 37605b, is a gas giant at least 2.8 times the mass of Jupiter. HD 37605b zips around its star - HD 37605, near the bright star Betelgeuse - once every 54 days.
It is 123rd planet known beyond the solar system.
The astronomers made the discovery, reported in Thursday's online edition of The Dallas Morning News, using the Hobby-Eberly Telescope.
"This will be the first of many planets coming out of the HET," said William Cochran, an astronomer at the University of Texas at Austin and leader of the research team.
The telescope uses 91 mirrors, each in the shape of a hexagon, to gather light across a surface 30 feet across.
Click here to comment on this article
Standard Model Upended With Discovery Of Neutrino Oscillation, Mass
Boston MA (SPX) Jul 09, 2004
A team of nearly 100 physicists from around the world have achieved results verifying that the elementary particle known as the neutrino exhibits a distinctive pattern of oscillation.
This discovery shows that it is likely that the Standard Model, proposed in the 1970s to describe the fundamental forces and particles that make up all matter, is incomplete.
The findings provide the needed confirmation to their previous discovery of neutrino oscillation and give the most precise measurement yet of neutrino mass.
"These findings show that the Standard Model needs to be modified to better explain the fundamental forces that make up all matter," says James Stone, a professor of physics at Boston University.
"They clear the field of all other explanations for the earlier results."
Comment: Well, gosh, aren't we surprised. The standard model has been upended. Who'd a thunk it?
Click here to comment on this article
Alberta cleaning up from funnel cloud storm
Last Updated Fri, 09 Jul 2004 9:07:15
EDMONTON - The cleanup continued Friday in Grande Prairie, Alta., after a suspected tornado rocked cars and tore off buildings' doors, windows and roof shingles.
The storm, which rolled through the city's downtown at about 3:30 p.m. local time on Thursday, also knocked over a power line, started at least one small fire at a hotel and toppled a big Kentucky Fried Chicken bucket from its pole in front of the fast-food restaurant.
Nobody was injured in the city of 40,000 people northwest of Edmonton, officials said.
Click here to comment on this article
Bullfrog explosion plaguing B.C.
Thu, 08 Jul 2004 18:52:30
LANGLEY, BC - American bullfrogs as big as chickens are multiplying rapidly in British Columbia, causing headaches for homeowners and environmentalists trying to control the population.
The frogs were imported into the province in the 1930s to supply restaurants with gourmet frogs' legs. When the industry failed, the frogs were released into the wild and caused no problem for decades. Some frogs are as big as chickens
In the past 15 years, though, they started to breed rapidly, take over habitat throughout the southwest B.C. and devour native frogs to the point where the red-legged frog is now an endangered species.
Caroline Astley of Langley's Environmental Partners Society says her group helped residents trap frogs and scoop tadpoles out of ponds for years.
Now the society's government funding has been cut because the bullfrogs aren't putting anyone in immediate danger, and that means residents are on their own.
Astley says the invasive species still needs to be eradicated because of the threat it poses to other animals.
"They'll eat fish that are there. They'll eat salamanders. They'll eat pretty much anything in their path," she says. "They'll take ducklings as well."
On the surface, Karen MacGregor's cat Boots looks like a frisky feline.
But one step too close to the Langley household's pond transforms her into one cautious cat, thanks to an unfortunate encounter three years ago.Karen MacGregor and Boots
"She was sitting on the edge of this pond right beside this big bullfrog and I said, 'Boots, don't go near that bullfrog,'" says MacGregor. "I turned and went into the barn, and just a second or so later, she came hobbling in. She was crying and crying and dragging her hind leg. She was soaking wet and I knew the bullfrog had got her."
Bullfrogs are still causing trouble in the MacGregor pond.
"They've killed the fish," MacGregor says. "We put 100 fish in there and all but one are gone."
Click here to comment on this article
16,000 Lightning Bolts Hit Central FL In One Day
By Robert Perez
Florida Sentinel
7-9-4

Thunderstorms have pummeled Central Florida almost daily in the past two weeks, leaving in their wake damaged homes and businesses, downed trees, power outages, several injuries and at least one death.

No county has escaped the tens of thousands of lightning strikes.

Two workers at a Pierson convenience store were injured Wednesday when lightning hit their building.

A Sanford family was burned out of its home Tuesday by a lightning strike.

Three fans at the Pepsi 400 were hurt Saturday in an electrical storm.

A firefighter was injured by crashing debris when three homes near Oviedo were set ablaze by lightning July 1.

The same day, lightning killed a plumber working on a home in Kissimmee.

And a severe storm June 25 uprooted 100-year-old trees and left thousands without power in the Conway and Belle Isle areas of Orange County.

If it seems as if the weather gods are angry with Central Florida, weather experts insist there is nothing that sets this year apart from others.

Welcome to summertime in the Sunshine State.

The season's weather patterns are consistent, said John Pendergrast, a National Weather Service meteorologist. The clash of hot, sticky air inland with cool air rushing in from the coast is the perfect recipe to cook up violent storms. [...]

The collision of the sea breezes doesn't always create severe weather. Other factors, such as drier air or cooler daytime temperatures, can lessen the severity of storms. But recently, all the ingredients have been present to create some doozies.

"It's not uncommon to see several days of severe storms," Pendergrast said.

'Everybody runs for cover'

But the potential of severe weather lingering this long is beginning to unnerve some people.

At the first clap of thunder, "everybody runs for cover," said David Watson, owner of the Shipwreck Cafe, a downtown Sanford restaurant that offers outdoor seating. "Nobody wants to sit around."

"It hits close," Watson said. "It's not off in the distance."

Wednesday's worst storms exploded from Daytona Beach to Melbourne as the severe weather shifted east for the second consecutive day, though Osceola County also got slammed.

The thunderstorm pattern has moved because of a high-pressure ridge parked in South Florida, Pendergrast said. That ridge creates a western breeze early in the day that often is enough to nudge storms east later in the day, he said.

"The sea breezes develop along the east coast and don't move much," he said. "The western breeze pins the east coast breeze to the coast."

But the storms Tuesday and Wednesday produced an extraordinary number of lightning strikes -- 16,000 each day -- high even for an area considered the lightning capital of the United States.

On Wednesday, one of at least two storms moved into east Volusia County about 4 p.m. A lightning strike at a Pierson gas station traveled into the building and struck a cook and another person inside, according to emergency workers.

By 4:30 p.m., firefighters were responding to several reported lightning strikes throughout the county.

"This storm has been particularly violent -- a lot of lightning strikes," said Walter Nettles, a Volusia County Fire Department spokesman. "I've got six lines going."

Lake County firefighters say lightning may have caused a blaze that badly damaged a two-story home south of Clermont. Nobody was home during the fire, which was still being investigated early Wednesday evening, officials said.

Osceola County's Fire Department responded to reports of hail about 3 p.m. in Poinciana. Also, a tree hit a house in the Poinciana development about 3:45 p.m., said Twis Lizasuain, Osceola County spokeswoman. [...]
Click here to comment on this article
Heavy storms causing flooding, traffic chaos in Germany
BERLIN (AFP) Jul 09, 2004
Heavy storms overnight flooded homes and caused rail and road chaos in parts of northern and eastern Germany, while power supplies were cut by lightning strikes, police said Friday.
In the eastern city of Chemnitz, car drivers were forced to climb onto their vehicles as water levels rose cutting off several roads in the area.
At Frankfurt-an-der-Oder on the Polish border, high winds blew down trees and the overhead lines for the town's tram system. Lightning caused numerous power blackouts.
Flying debris and downed power cables caused delays on the Berlin to Frankfurt-an-der-Oder railway line, police said.
Emergency workers in the northern port city of Hamburg spent several hours pumping out flooded basements and underpasses overnight.
Click here to comment on this article
www.chinaview.cn 2004-07-09 21:44:55
TOKYO, July 9 (Xinhuanet) -- Oppressive heat continued to cover the Japanese archipelago Friday as the mercury shot up to over 35 degrees Centigrade in some parts of the country during what is normally the height of the rainy season.
According to the Japan Meteorological Agency, temperatures hit 37.5 C in Kumagaya, Tokyo's neighboring Saitama Prefecture, 37.1 Cin the city of Gifu in central Japan, and over 36 C in Kyoto and many other cities across the country.
The heat wave has hit most parts of Japan in July, prompting many people to wonder whether this year's rainy season is already over and to call the agency to check.
Click here to comment on this article
The mystery of the three dead bears
Jul 8 2004 03:25 PM MDT
IQALUIT - Samples taken from three dead polar bears found near Arctic Bay have been sent south for analysis.
The dead bears were found near the floe edge in the last three months. They were in a straight line, about two to three kilometres apart from each other.
Curtis Didham, a wildlife officer with the Nunavut government, went to Arctic Bay to take the samples and assess the situation.
Didham says the cause of the deaths is under investigation.
"The bears could have died from a number of natural causes, such as starvation, fighting with each other, disease and parasites, or from other causes such as ingesting toxic substances or somebody shooting and leaving them to die."
Didham says about 500 polar bears die every year from natural causes in Nunavut. And he says 350 to 400 bears are harvested each year.
There are about 12,000 bears total in the territory.
Click here to comment on this article
Claim reopens killer dingo mystery
Police renew interest in 24-year-old Outback mystery
Tuesday, July 6, 2004 Posted: 8:37 AM EDT

SYDNEY, Australia (AP) -- A distraught mother's scream 24 years ago that a dingo snatched her baby from a campsite near Ayers Rock in the Australian Outback ignited one of Australia's most enduring mysteries.
An elderly man's claim that he retrieved the infant's bloodied body from the jaws of the wild dog has revived the case and -- if true -- could finally lead to the discovery of Azaria Chamberlain's body.
Two-month-old Azaria disappeared from a campsite near the giant Ayers Rock monolith, also known by its Aboriginal name Uluru, in 1980.
Her mother, Lindy Chamberlain, now remarried and known as Lindy Chamberlain- Creighton, was convicted of murdering her infant but later released from prison and cleared of the crime after fresh evidence supported her claim that a dingo took the child.
The mystery took a startling turn Sunday when a newspaper in the southern city of Melbourne published claims by 87-year-old Frank Cole that he shot the dog with Azaria's body still in its jaws while on a camping trip with three friends in August 1980.
Cole told the Sunday Herald Sun that he did not tell police what he did, fearing he would be fined for shooting the dog, having thought it was a rabbit he could use for pet food.
He said one of his friends took Azaria's body and never said what he did with it. All three of Cole's friends from the camping trip have since died, he said.
Cole said he believed one of the men could have buried the baby's body in his Melbourne garden.
Police said Monday they would investigate the claims, which Cole said he made to clear his conscience. [...]
While police plan to investigate, Cole's claims also have been met with skepticism. [...]
The story of Azaria's disappearance was made into a 1988 Hollywood movie, "A Cry in the Dark," starring Meryl Streep and Sam Neill. [...]
Click here to comment on this article
BBC
Police in Japan say they have arrested three former members of the Aum Shinrikyo cult, for attempting to kill the country's police chief in 1995.
Takaji Kunimatsu was shot and seriously wounded just 10 days after the sarin gas attack which killed 12 people on the Tokyo subway.
Aum Shinrikyo, a fanatical doomsday cult, was later held responsible.
Former cult leader Shoko Asahara and 11 others have been sentenced to death for their roles in the subway attack.
The three cult members arrested on Wednesday have been named as Toshiyuki Kosugi, Tetsuya Uemura and Mitsuo Sunaoshi.
Toshiyuki Kosugi was once a senior police officer himself. He initially confessed to shooting Mr Kunimatsu in 1996, but no charges were brought against him due to lack of evidence.
According to the Japanese media, Wednesday's arrests came as a result of new information gained from questioning Mr Kosugi further.
National police chief Takaji Kunimatsu nearly died after being shot on 30 March 1995, as he was leaving his Tokyo apartment.
At the time of the shooting, he was leading a nationwide investigation into the Tokyo subway attack, and police believe the shooting was apparently aimed at disrupting his inquiries.
Mysterious cult
It is still not clear exactly why Asahara ordered the Tokyo attack.
The group mixed Buddhist, Hindu and Christian tenets, and believed some kind of Armageddon was imminent.
Since the subway incident, Aum Shinrikyo has changed its name to Aleph and now insists it is harmless.
But Japan's intelligence agency says the group is still a threat to society, remaining faithful to Asahara's violent teachings.
The group's 1,600 members remain under strict surveillance.
Click here to comment on this article
Ghost Hunter Puts Up Spirited Defense For Convicted Poltergeist Victim
2004-07-06
VILLA RICA, Ga. (Wireless Flash) -- A ghost hunter in Georgia is putting up a spirited defense for a convicted murderer he claims has been terrorized by a poltergeist.
William Roll has spent the last 10 years trying to help Tina Resch, who is currently serving a life term in a Georgia prison for the 1995 murder of her daughter.
However, Roll claims Resch didn't commit the crime and blames her situation, in part, to poltergeist activity in 1984 that forced her into teenage motherhood and hooking up with a known child molester.
Roll claims the injustice committed against Resch was "transparent" because she wasn't even at the murder scene, and he has been visiting her every month since her incarceration.
Now, he hopes to scare up interest in the Resch case with a new book, "Unleashed" (Paraview Press).
Click here to comment on this article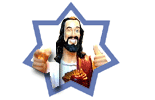 Jesus actor mistaken for the real deal
Ananova
July 9, 2004
James Caviezel has been swamped with requests to perform miracles by Mexican fans who believe he really is Jesus Christ.
The 35-year-old actor, who played Jesus in Mel Gibson's The Passion of the Christ, was on a one-week tour of the east Mexican state of Veracruz.
According to Mexican newspaper Reforma, dozens of residents from villages throughout the state, one of the poorest in the country, asked Caviezel to heal the sick and perform other miracles as he passed through.
The actor, who is himself a strict Catholic, said: "The belief of these people really moved me.
"It was a shock for me to see how they came up to me to ask for my help. I had to explain to them that I was only an actor, and wasn't really the son of God."
Mexico has the biggest population of Catholics in the world after Brazil and has been visited by the Pope five times.
Click here to comment on this article
And Finally, a story with a happy ending worthy of the American media...
Boaters find kitten swimming 3 miles offshore in Gulf of Mexico
Associated Press
July 9 2004, 9:37 AM EDT
ST. PETERSBURG -- When Maggie Rogers spotted something bobbing in the water three miles into the Gulf of Mexico while on a scalloping trip with friends, she assumed it was a turtle, or a piece of sea kelp.
But as the boat got closer and slowed down, she found it was a tiny, apricot-colored kitten. Nine inches long and screaming at the top of its lungs, the cat was paddling furiously.
"We scooped him up and he sat on the boat with me for eight hours," said Rogers, who is the finance director at the Clearwater Marine Aquarium.
"He was exhausted and stressed," Rogers said. "His heart rate was high."
The boaters on the 17-foot Scout Current Drift did not know how the kitten arrived in the Homosassa Bay. There were at least 40 boats in the crowded area where he was found, they said.
On Tuesday, three days after he was found, a veterinarian found the 10-week-old, 1-pound kitten had worms, but was otherwise healthy.
He was adopted by Rogers' sister-in-law - and named Nemo.
Click here to comment on this article
---
Remember, we need your help to collect information on what is going on in your part of the world!
We also need help to keep the Signs of the Times online.
---

Check out the Signs of the Times Archives

Send your comments and article suggestions to us

---
Fair Use Policy
Contact Webmaster at signs-of-the-times.org
Cassiopaean materials Copyright ©1994-2014 Arkadiusz Jadczyk and Laura Knight-Jadczyk. All rights reserved. "Cassiopaea, Cassiopaean, Cassiopaeans," is a registered trademark of Arkadiusz Jadczyk and Laura Knight-Jadczyk.
Letters addressed to Cassiopaea, Quantum Future School, Ark or Laura, become the property of Arkadiusz Jadczyk and Laura Knight-Jadczyk
Republication and re-dissemination of our copyrighted material in any manner is expressly prohibited without prior written consent.
.