---
Picture of the Day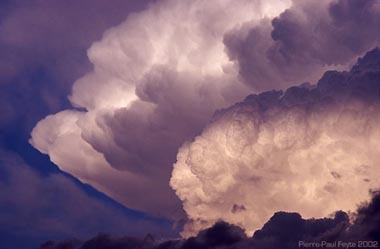 Are clouds free?
©2004 Pierre-Paul Feyte
Most readers will by now be aware that the word "freedom" crops up a lot in the news these days. It appears, however, that it's proliferation in the media is inversely proportional to the amount of actual freedom being enjoyed by the "free citizens of the western world". As we noted in a previous Signs page, "freedom" is a very useful word for those engaged in the art of deception. For the average person it conjures up nebulous, yet always positive, images. For our leaders who use and abuse the word, they see no need to define just what they mean by "freedom", and if the public's understanding of the word happens to be incompatible with that of our "leaders", then so be it.
With the help of western media propaganda with it's sensationalist and biased reporting of poverty and oppression in other countries, US citizens could perhaps be forgiven for thinking that they really do live in the greatest democracy on earth. On one hand, there is much evidence that there is a lot of "freedom" in the US. "Freedom" in western democracies, however, essentially means survival of the fittest, or, rather, survival of the most ruthless. "Freedom" in this sense is the freedom to exploit others for one's own gain. If those others are unable to play the game of "dog eat dog", then they must fall by the wayside.
When we consider the extreme tendency to self service that is a hallmark of the average human being, what results might we expect from giving this sort of "freedom" to such a person, and is it really freedom? For example, is it "freedom" to allow a recovering drug addict free reign to indulge his addiction and kill himself in the process? What has become very clear to us over the past few years of analysing the human dynamic on this planet, is the fact that our "leaders" know the dominant aspect of our own human nature very well, and they use it against us in the most ruthless ways.
Depending on your perspective, America, as the bastion of this form of "freedom", where the basest, most entropic aspects of human nature are promoted, encouraged and rewarded, could be seen as the country doing the most to imprison and subdue the more creative, selfless aspects of our nature. It is the opinion of the editors of this page that unless we are able to control our "predator", which clearly precludes giving it free reign, we can never be truly Free.
As always, it depends on what side of the fence one feels most inclined towards, and it is for each to decide just what sort of "freedom" they desire. We do not doubt there is also some form of "freedom" in the idea of non existence.
Speaking of which...
'It was loud enough to shake the house'
NASA suspects meteor in Webster County's big boom.
By Wes Johnson
News-Leader
Published June 19, 2004
Paul Kesterson was getting ready for work Friday morning when two thunderous explosions a split second apart rocked the sky above his home.
"It was loud enough to shake the house and rattle the windows," said Kesterson, owner of Marshfield TV and Electronics. "The dog's probably still hiding."
The rural Webster County man rushed outside, not sure what he'd find.
"There was a smoke trail in the sky, but it wasn't straight," he said. "It kind of came down at an angle, like a jet contrail that the wind had distorted."
The Webster County Sheriff's Department fielded nearly 20 phone calls from area residents around 9:20 a.m., concerned something had blown up.
Dispatchers checked with area quarries, which reported no blasting activity.
And no supersonic aircraft were in the skies above Webster County, according to Springfield airport and Fort Leonard Wood officials.
NASA scientist Mike Mumma said the likely culprit was a "sizable" meteor ripping apart as it blasted through the atmosphere at 100,000 mph.
"From the description of buildings and windows shaking, that's a fairly significant sonic boom," said Mumma, chief scientist of planetary research at Goddard Research Center in Greenbelt, Md. "It would have been much larger than fist-sized to make that loud of a noise and generate that much energy. I couldn't speculate how big, though."
Don Yeomans, manager of NASA's Near Earth Object monitoring program in Pasadena, Calif., said a meteor that shakes homes and windows could have been the size of a small car.
"Statistically we can expect something that size twice a year, on average," he said. "Of course, most of the Earth's surface is ocean so we don't see them that often. Yours is a very unusual event."
Webster County Sheriff's Capt. Robert Brown said the explosion shook the upper floors of the courthouse.
The county's Emergency Management director was contacted, and the courthouse was checked to make sure it was secure, he said.
"We were on standby ready to go if anything really had happened," Brown said.
At the Marshfield Chevrolet Olds dealership, receptionist Lynn Bays said she heard a "big, loud explosion" while sitting at her desk.
"At first I thought it was a big bolt of lightning, but a lot louder," she said. "It was pretty wild."
Rebecca Tucker, owner of Marshfield Beauty Shop, said the blast sounded "just like a big sonic boom."
"I talked to my mother, and she said it really rattled her garage door," Tucker said.
Mumma said those kinds of reports — without the presence of supersonic aircraft — are consistent with a meteor hitting the atmosphere.
"An explosion like that usually occurs when a pressure wave builds up on the front face of the meteor,' he said. "Eventually it blows up into millions of pieces which burn up before they hit the ground."
Kesterson's description of hearing two sonic booms wasn't unusual, he said.
"That could have been a binary object coming in — two meteors traveling together in space," Mumma said. "Each one would have generated a sonic boom as it entered the atmosphere."
On June 4, Seattle residents got a spectacular view of a meteor breaking apart.
The meteor lit up the sky at 2:40 a.m., and its brilliant glow was captured on dozens of security cameras across the city.
It exploded about 27 miles above Snohomish, Wash., its thunderous blast registering on many area earthquake detectors.
Based on eyewitness accounts and data from the earthquake monitors, officials estimated the Washington meteor's size to be about the size of a computer video monitor.
Oliver Manuel, professor emeritus of chemistry at the University of Missouri-Rolla, said it would be a fluke if anyone in Webster County found a piece of Friday's meteor.
The area is rocky and covered by forests, both of which would make finding a meteor fragment difficult.
"Hopefully there will be some meteorite fragments found," he said. "A common misconception is that they're too hot to pick up. But meteors ablate when they come in — their surface melts off faster than it can heat the object. If you find one, you can pick it up."
Comment: Hmmm. Here are a few of the recent sightings of impressive meteors: Perth, Australia, reported 2 May 2004; Washington State, USA, reported 4 June 2004; Auckland, New Zealand, reported 12 June 2004; New South Wales, Australia, reported on 17 June 2004.
Click here to comment on this article
9/11: At last, the full story has been told
Jason Burke in London and Paul Harris in New York
Sunday June 20, 2004
The Observer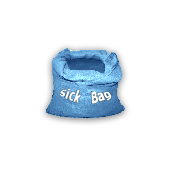 After a week of shattering revelations, Americans now know the truth about the extraordinary plot to attack their country and the chaos that overtook their leaders on that fateful day.
Some held their heads in their hands. Others wept openly. A few stared straight ahead.
It was the end of the 11 September commission's public hearings and those in the cavernous auditorium in Washington knew that they had just heard the final, definitive account of the world-changing events 33 months before.
They had heard a story that shattered myths and provided few comforts.They had heard of the chaos in the administration and air defence systems on that fateful morning; they had heard of the failures of the security services of the most powerful state in history; they had heard from inside the terrorist cell that hatched - and successfully executed - the most ambitious attack ever. They had heard the truth at last. [...]
Comment: The above few short paragraphs were about all we could stomach of the above rather lengthy, fantastical report. When we read the line "They had heard the truth at last" we did not know whether to burst into hysterical laughter or break down in tears.
Click here to comment on this article
Dispute rages over Falluja strike

Sunday, 20 June, 2004
Residents of the Iraqi city of Falluja have disputed an American account of an air attack in which at least 20 people were killed.
They say women and children were among the dead, and that a second missile strike was aimed at rescuers trying to find victims of the first attack.
US forces say they were targeting members of a network headed by an al-Qaeda leader, Abu Musab al-Zarqawi.
They have not suggested, however, that Zarqawi was caught in the assault.
Morning attack
Falluja residents say two missiles were fired at a poor neighbourhood by a US aircraft at about 0930 local time (0530 GMT) on Saturday.
Pictures from the city showed houses reduced to rubble.
"They brought us 22 corpses - children, women and youths," cemetery worker Ahmed Hassan told the agency. Hospital sources have also said women and children were among the dead.
Another witness, Wissam Ali Hamad, said the second missile had struck people trying to rescue casualties of the first.
Click here to comment on this article
Juan Cole
The US dropped two bombs on a poor residential district of Fallujah on Saturday, killing at least 22 and wounding 9. The F-16 destroyed two houses and damaged 6 others. Most of those dead, including 3 women and 5 children, belonged to the extended family of a local farmer, Muhammad Hamadi. The US maintained that the building hit was a safe house for the al-Tawhid terrorist group of Abu Musab al-Zarqawi. Local Iraqis in Fallujah maintained that most of those killed were innocent civilians.
I don't mean to be a killjoy, but for an Occupying Power to drop bombs on residential neighborhoods is a war crime. The three women and five children killed are not "collateral damage." They are human beings. They were killed by the United States. There are no such things as "precision strikes" in residential neighborhoods. Bombs not only throw off shrapnel themselves, they create lots of deadly flying debris, including flying glass from broken windows, that can kill and maim. Dropping bombs on an tank corps assembled in the desert and intending to do harm is one thing. Dropping bombs on a residential district is another.
Click here to comment on this article
Missile strike by US kills 22 civilians in Iraq

By Patrick Cockburn in Baghdad and Raymond Whitaker in London
20 June 2004
US air forces fired two missiles into a residential area of the troubled Iraqi city of Fallujah yesterday, killing 22 people and sparking a bitter row just 10 days before the country is supposed to come under Iraqi control.
Angry local people said at least five children and three women were among the dead, and that the Americans had sought to maximise casualties by firing a second missile at people trying to rescue victims. According to a US military spokesman in Baghdad, the target was a known hideout of Abu Musab al-Zarqawi, an al-Qa'ida-linked militant who is the Americans' most wanted man in Iraq.
The dispute highlighted the problems likely to be thrown up by what the occupation authorities call the transfer of power to a sovereign Iraqi government on 30 June. The interim government expects to be consulted on major military operations, but it is uncertain whether US officers would clear air strikes with Iraqi ministers. If they gave the go-ahead and there were serious civilian casualties, then many Iraqis would see their government as a US puppet.
Comment: Really? We wonder why? Perhaps it is that those crazed fundamentalist Iraqi Arabs (all 26 million of them) just don't know how to be "free". Perhaps it is a genetic condition, where "freedom" and Arabs just cannot mix. For sure they are very different from US citizens who really know how to be "free" and "democratic". Certainly Bill O'Reilly thinks so, and if Bill says it on national television, then it MUST be true. But before looking in more detail at the ravings of Mr. O'Reilly, there is the more serious business of the civilian deaths in Iraq:
Click here to comment on this article
Covering the period of March 21 - July 31, 2003
data collection by CIVIC Worldwide
Raed Jarrar, Director of Iraq Survey
A note from the director of the survey
I was the country director of the first (and maybe only) door-to-door civilian casualties survey. Marla Ruzika was my American partner, the fund raiser, and the general director of CIVIC. Unfortunately, she didn't have the chance to publish the final results until now.
I decided to publish my copy of the final results of the Iraqi civilian casualties in Baghdad and the south of Iraq on the 9th of this month in respect to the big effort of the 150 volunteers who worked with me and spent weeks of hard work under the hot sun of the summer, in respect to Majid my brother who spent weeks arranging the data entry process, and in respect to the innocent souls of those who died because of irresponsible political decisions.
Two thousand killed, Four thousand injured.
Each one of these thousands has a life, memories, hopes. Each one had his moments of sadness, moments of joy and moments of love.
In respect to their sacred memory, I would appreciate it if you could spend some minutes reading the database file: read their names, and their personal details, and think about them as human beings, friends, and relatives -- not mere figures and numbers.
Click here to comment on this article
O'Reilly: Iraqi people are "primitive," "prehistoric group"
Radio host and FOX News Channel host Bill O'Reilly told listeners that he has "no respect for" the Iraqi people; that he thinks "they're a prehistoric group"; that they are "primitive"; and that the lesson from the Iraq war is that "we cannot intervene in the Muslim world ever again. What we can do is bomb the living daylights out of them." His remarks on the June 17 broadcast of The Radio Factor came during a discussion of a recent poll -- commissioned by the Coalition Provisional Authority and obtained by the Associated Press -- that found that only 2 percent of Iraqis view U.S. troops as liberators and 55 percent would feel safer if U.S. troops left the country immediately.
From the June 17 broadcast of The Radio Factor with Bill O'Reilly:

O'REILLY: Because look ... when 2 percent of the population feels that you're doing them a favor, just forget it, you're not going to win. You're not going to win. And I don't have any respect by and large for the Iraqi people at all. I have no respect for them. I think that they're a prehistoric group that is -- yeah, there's excuses.

Sure, they're terrorized, they've never known freedom, all of that. There's excuses. I understand. But I don't have to respect them because you know when you have Americans dying trying to you know institute some kind of democracy there, and 2 percent of the people appreciate it, you know, it's time to -- time to wise up.

And this teaches us a big lesson, that we cannot intervene in the Muslim world ever again. What we can do is bomb the living daylights out of them, just like we did in the Balkans. Just as we did in the Balkans. Bomb the living daylights out of them. But no more ground troops, no more hearts and minds, ain't going to work.

[...]

They're just people who are primitive.
Comment: What can you say about a country where a man with views like this is considered an influential political commentator? Notice, we are not saying he should be censored. The Americans get the culture they deserve. Our point is different. Think of the level of education, culture, and critical thought among the people in a country where this kind of commentary passes as acceptable, intelligent, and serves to frame the political discourse. What would you do if a person started spouting off like this in your home?
If you have a strong enough stomach, Media Matters is a site that chronicles the outrageous statements that get made by big-name conservative broadcasters in the US. Warning: A Sign's Logo sick bag may be necessary while perusing the statements documented on this site.
Click here to comment on this article
And as long as we are talking about the "liberal" media in the US, here is a look at the lies of Fox personality, Sean Hannity:
The Document Sean Hannity Doesn't Want You To Read
June 16, 2004
Speaking at the Take Back America conference on June 3, American Progress CEO John Podesta said, "I think when you get so distant from the facts as -- as guys like Limbaugh and Sean Hannity do, yeah, I think that tends to -- it kind of -- it tends to corrupt the dialogue." Apparently he struck a nerve with Fox News' Sean Hannity. Hannity challenged Podesta to "defend and explain one example where I -- where I said something that was so false." Since choosing just one of Hannity's distortions is too difficult, here are fifteen examples:
All Hannity quotes from Hannity and Colmes unless otherwise noted.
1. WMD
HANNITY: "You're not listening, Susan. You've got to learn something. He had weapons of mass destruction. He promised to disclose them. And he didn't do it. You would have let him go free; we decided to hold him accountable." (4/13/04)
FACT: Hannity's assertion comes more than six months after Bush Administration weapons inspector David Kay testified his inspection team had "not uncovered evidence that Iraq undertook significant post-1998 steps to actually build nuclear weapons or produce fissile material" and had not discovered any chemical or biological weapons. (Bush Administration Weapons Inspector David Kay, 10/2/03)
2. Colin Powell on Iraq
HANNITY: "Colin Powell just had a great piece that he had in the paper today. He was there [in Iraq]. He said things couldn't have been better." (9/19/03)
FACT: "Iraq has come very far, but serious problems remain, starting with security. American commanders and troops told me of the many threats they face--from leftover loyalists who want to return Iraq to the dark days of Saddam, from criminals who were set loose on Iraqi society when Saddam emptied the jails and, increasingly, from outside terrorists who have come to Iraq to open a new front in their campaign against the civilized world." (Colin Powell, 9/19/03)
3. Saddam/Al-Qaeda Connection
HANNITY: "And in northern Iraq today, this very day, al Qaeda is operating camps there, and they are attacking the Kurds in the north, and this has been well-documented and well chronicled. Now, if you're going to go after al Qaeda in every aspect, and obviously they have the support of Saddam, or we're not." (12/9/02)
FACT: David Kay was on the ground for months investigating the activities of Hussein's regime. He concluded "But we simply did not find any evidence of extensive links with Al Qaeda, or for that matter any real links at all." He called a speech where Cheney made the claim there was a link "evidence free." (Boston Globe, 6/16/04)
4. 9/11 Investigation
HANNITY: "[After 9-11], liberal Democrats at first showed little interest in the investigation of the roots of this massive intelligence failure...[Bush and his team] made it clear that determining the causes of America's security failures and finding and remedying its weak points would be central to their mission." (Let Freedom Ring, by Sean Hannity)
TRUTH: Bush Opposed the creation of a special commission to probe the causes of 9/11 for over a year. On 5/23/02 CBS New Reported "President Bush took a few minutes during his trip to Europe Thursday to voice his opposition to establishing a special commission to probe how the government dealt with terror warnings before Sept. 11." Bush didn't relent to pressure to create a commission, mostly from those Hannity would consider "liberal" until September 2002. (CBS News, 5/23/02; ABC News, 9/20/02)
Comment: Etc, etc, etc. The lies keep coming. But, then again, if you're trying to defend the most dishonest and brazen liars ever in the White House, we guess it helps to be like-minded.
Click here to comment on this article
Passion of the Christ in Abu Ghraib
By WALTER A. DAVIS
June 20, 2004
I. The Misfit's Dilemma

"It's no real pleasure in life."
The Misfit in "The Misfit" by Flannery O'Connor
"When thinking comes to a stand still in a constellation saturated with tension—there the dialectical image appears."
--Walter Benjamin
If we exclude the recent funeral of the Gipper, the past year has witnessed two important Events. (The term Event is a philosophic one referring to those singularities in history (there are few) that evidence a fundamental change in the psyche. Two events: (1) a film, The Passion of the Christ by Mel Gibson; (2) a body of photographs from Abu Ghraib. The two events are united by the secret they share: that of their psychological identity and what that fact reveals about what has happened to the American Psyche since 9-11.
But first a brief theoretical preliminary setting out what I take to be the primary object for those of us engaged in the ideological critique of American society. The task of the leftist or dialectical critic of ideology is to find those images that lay bare, in its historical development, the disorder at the heart of the American psyche. Image reveals the dream life of a culture. And in our time, as I'll show, it reveals that life to be a psychotic one. Here in its simplest terms is the perspective that a psychoanalytic understanding brings to the study of ideology. (1) Official rationalizations (Samuel Huntington, neo-con babble, Bushsprach) conceal primitive emotions Image reveals what is concealed: the centrality of unconscious fantasies and projective identifications (the act of taking something one finds unacceptable or avid in oneself and investing it in another so that one can wage an attack on it) in influencing the actions of those who make history. The study of images enables one to reconstruct the dynamic, collective, historical unconscious and to show the necessary connections among those things that offical ideology demands we keep apart lest we apprehend the underlying disorder of the whole. [...]
In terms of these criteria few of the things that happen qualify as Events. Previously I argued that the American response to 9-11 constituted an event. I here want to argue the same not only with respect to Gibson's film and the Abu Ghraib but in terms of a larger argument: that there is a necessary connection between these two events in the development of a single disorder. Its articulation is my overarching goal. [...]
II. Moviegoers in the Hands of an Angry Filmmaker
Here, at the start, my core thesis. Both Mel Gibson's film The Passion of the Christ and Abu Ghraib are results of what I've shown elsewhere to be the condition of the American psyche: the deadening of emotion and the attempt to flee that inner state through violent acts which are needed to confer the momentary sense that one exists. Gibson's film is for many Christians a high point in the emotional expression of their religion. Abu Ghraib is equally extreme in its attempt to attack and belittle another religion. The two acts derive, however, from the same psychodynamic: sado-masochistic activity, extreme images of brutalization and suffering repeated, maximized in order to create in a mass audience the only feeling of which they are capable: the overwrought glee that comes from spectacles of cruelty.
The following scene occurs early in Gibson's film. As the bound Jesus is being led to prison he is dropped over a wall. The rope catches just in time, before he hits the ground. We hear the crunch of bone, see the broken Jesus dangling, suffering what must be a shock to the entire system. (We will see the same image again and soon, in the news, April 4, 2004. Only this time it will come to us from Fallujah, in the photograph of the charred body of an American hung from a bridge over the Euphrates.) The scene in Gibson's film has no biblical source and thus is particularly revealing in a film that claims absolute fidelity to Gospels that Gibson refuses to submit to an iota of historical scholarship. "It is as it was," such was the imprimatur that Gibson's publicists claimed John Paul II pronounced after viewing the film. The scene is in the film because it serves a far greater exigency than the "truth." Gibson knows what films do, what his audience craves. He is impatient to get the blood sport underway. To offer us what follows this scene: two hours of unrelieved sado-masochism, making Passion the longest piece of snuff porn on record.
The day I saw the film--the morning it opened and as what I took as my atheistic responsibility--the theatre was packed as would be theatres throughout the country for the next few weeks. There they sat with buckets full of buttered popcorn, larger containers full of coke working men in shirt sleeves and pot bellies together with their even larger Fraus (the McDonald's generation) tears streaming down their faces, moved as they had not been by any film in memory. Some actually cried out. Others gasped.
Repeatedly. (I alone could not suppress a laugh when after being beaten beyond human endurance for nearly two hours Christ has the temerity to say "I thirst.")
How do we account for the unprecedented success of this film, its status as an icon of American fundamentalist religiosity?
Gibson as filmmaker pays strict allegiance to the lesson that for him forms the totality of cinematic art: the systematic administration of repeated shocks to the nervous system in order to create visceral effects—the counterfeit of emotion—that operate by a mechanism that delivers film to the ministry of the special effects department. For Gibson we live indeed in unprecedented times. Film has finally attained the development that will enable us, for the first time in Western history, to experience the Passion as it was for eyewitnesses.
Gibson knows—and the unprecedented popular success of his film testifies to the fact— that the mass audience is only capable of a single operation, which must perforce be repeated endlessly through the production of new and greater shocks to the system. The ooohs and aaahs, the gasps of shocked amazement at each new special effect are the audience's tribute to the filmmaker's success in devising new and bloodier ways to assault their sensibilities.
Film is, as Bertolucci said, an animal act, the immediacy of a convulsive experience that eludes all reflective consciousness. As such film is the greatest tool of propaganda yet invented. Here is the the inherent power of film: to work directly on the response mechanism of the human being in a way that can affect permanent alterations and corruptions in one's ability to feel. (Think of Gibson as the anti-Kubrick, Passion as an unrepentant Clockwork Orange.)
Such is the danger of this medium and, judging from audience responses, the achievement of Gibson's film. He knows what the audience wants. How much of it they want. And he's smart enough not to let anything get in the way. All complexities, any possibility of representing Christ's passion as more than a spectacle, any attempt to know anything about the inwardness of Jesus, is and must be sacrificed to the bloodbath. Christ's suffering must remain a spectacle outside us. About all one can say about this Christ is that he is the greatest athlete of his time, in perfect shape for the marathon he must run.
Of necessity everything about the Passion is for Gibson reduced to a mechanical sequence of sado-masochistic shocks. Which must be repeated, each more brutal and with less time intervening. The inability to feel in any other way—even over the Christ—is the true testimony Gibson's film offers in its fealty to the ruling principle of mainline Hollywood cinema. Gibson knew his film would be the hit of the season because it makes the Amerikan audience the offer they can't refuse: the pleasure of sado-masochistic cruelty. Piety disguises what is the true object of this film: to brutalize the audience by offering them the most extreme experience yet captured on film of the primary thing they now go to the movies for—a feast of violence. Gibson's project is to indulge in an orgy of violence masked as an act of piety. Thereby the audience is given through their tears a way both to deny and to feel good about the sado-masochistic process needed to generate those tears. Having paid that price they get a final benefit: identification with God's rage.
For Gibson's audience is crying only on the outside. Inside they have been ripened for projective identification. Their sole need is violent sado-masochistic stimuli. At films end they have supped full with that horror and leave the feast full of rage. But with a new need—for a target on which to vent their violence. It is a mistake to confine this to the film's patent anti-semitism. Gibson's true achievement is the creation of a war readiness readily transferrable to Islam. [...]
Comment: Rome had its gladiators and provided Christian lunches for its lions. Today, the US has its "entertainment" in the form of violent and gory movies and video games, and the torture of Iraqis broadcast on the evening news and splashed all over the papers.
Click here to comment on this article
How Feuds and Failures Affected American Intelligence - Review
A PRETEXT FOR WAR
9/11, Iraq, and the Abuse of America's Intelligence Agencies
By James Bamford
420 pages. Doubleday. $26.95.
By MICHIKO KAKUTANI
Published: June 18, 2004
[...] What he does focus on is the role that Israel has played in shaping American policy. Mr. Bamford contends that "the blueprint for the new Bush policy" on the Middle East "had actually been drawn up five years earlier by three of his top national security advisers" (Richard Perle, Douglas Feith and David Wurmser) for the Israeli prime minister at the time, Benjamin Netanyahu (who rejected the plan), and that when they entered office in January 2001, all these hawks needed was "a pretext" for war against Iraq. Citing a report from the British newspaper The Guardian, Mr. Bamford adds that the Office of Special Plans, a Pentagon unit set up by Mr. Feith, "forged close ties to a parallel, ad hoc intelligence unit within Ariel Sharon's office in Israel," which "was designed to go around the country's own intelligence organization, Mossad."
In recounting the failures of intelligence before 9/11, Mr. Bamford points to missed clues about the hijackers and the poisonous rivalry (not to mention fatal lack of communication) between the C.I.A. and F.B.I. He also writes that a special unit of the C.I.A. named Alec Station, which was set up in 1996 "with the sole mission of collecting intelligence" on Osama bin Laden and "disrupting his network," had an abysmal record: that "after four years and hundreds of millions of dollars," it failed "to recruit a single source within bin Laden's growing Afghanistan operation." He adds: "It was George Tenet's biggest secret. Not only was Al Qaeda never penetrated, neither the Counterterrorism Center nor Alec Station ever picked up a single piece of usable intelligence on bin Laden or his organization, the country's greatest threat."
Comment: Uh, wait a minute. Osama was put into place in Afghanistan to fight the Russians with CIA support. Then, somehow, Osama and his band of merry pranksters go away...completely? Oh, sure. We believe that!
Click here to comment on this article
Clinton defends successor's push for war: Says Bush 'couldn't responsibly ignore' chance Iraq had WMDs
Saturday, June 19, 2004 Posted: 10:36 PM EDT (0236 GMT)
(CNN) -- Former President Clinton has revealed that he continues to support President Bush's decision to go to war in Iraq but chastised the administration over the abuses at Abu Ghraib prison.
"I have repeatedly defended President Bush against the left on Iraq, even though I think he should have waited until the U.N. inspections were over," Clinton said in a Time magazine interview that will hit newsstands Monday, a day before the publication of his book "My Life."
Clinton, who was interviewed Thursday, said he did not believe that Bush went to war in Iraq over oil or for imperialist reasons but out of a genuine belief that large quantities of weapons of mass destruction remained unaccounted for.
Noting that Bush had to be "reeling" in the wake of the attacks of September 11, 2001, Clinton said Bush's first priority was to keep al Qaeda and other terrorist networks from obtaining "chemical and biological weapons or small amounts of fissile material."
"That's why I supported the Iraq thing. There was a lot of stuff unaccounted for," Clinton said in reference to Iraq and the fact that U.N. weapons inspectors left the country in 1998.
"So I thought the president had an absolute responsibility to go to the U.N. and say, 'Look, guys, after 9/11, you have got to demand that Saddam Hussein lets us finish the inspection process.' You couldn't responsibly ignore [the possibility that] a tyrant had these stocks," Clinton said.
Comment: There ya have it. It wouldn't have mattered if Al Gore had won in 2000...er, well, he did win it, so, what we mean is that if Bush hadn't had the Supreme Court steal the election for him, that it wouldn't have mattered. Saddam was dead meat. Which then raises an interesting question. Clinton says he would have tried to get the backing of the UN by waiting for the UN inspectors to finish their work. What if Blix had reported there was nothing, but no conclusive proof Saddam didn't have the WMD? What if the UN had decided to back the US in such a case? Then we would be faced with an illegal war backed by the majority of the developed world, not just the US and its satellites. Would that have made the current situation any "better"?
We think not.
Click here to comment on this article
Israeli troops reportedly fired on British parliamentarians in Gaza
Saturday, June 19, 2004
British officials say three parliamentarians were fired on during a visit to the southern Gaza strip town of Rafah on Friday. No one was reported hurt.
The politicians say they were fired on by Israeli troops while touring a Rafah neighborhood in a United Nations vehicle. One of the politicians said machine gun fire from an Israeli observation post passed closely above their heads.
Israel said its army is investigating the incident.
Click here to comment on this article
Judeo-Christians' Role - Mr. Sharon's Final Solution
by Charles E. Carlson
16-06-2004
A powerful new lobby tells the world its purpose is to direct Congress to act on behalf of the State of Israel. Unity Coalition for Israel (UCI) is strictly an Israeli controlled organization that calls for a militant, no compromise solution to its Arab problem. What makes UCI unique among radical Israeli political groups is that it finds its support among prominent USA professing Christians. Some stumping Americans raise the UCI agenda in colleges and churches. In fact, the UCI "Christians" go far beyond the Israelis in their call for Arab blood. This paper examines who these Judeo-Christians are, their motives, and the impact on peace in the world.
Israeli political lobbies in the US Congress are hardly new. Upward to 100 pro-Israel PACs swarm over the American Washington, approaching every new candidate for Congress before his fur is dry. Most big campaigns have in the past been orchestrated by the American Israeli Public Affairs Committee (AIPAC). As detailed in Andrew Hurley's book, Holocaust II - Saving Israel from Suicide, former Congressmen have, for three decades, privately and occasionally publicly called AIPAC the most powerful lobby in Washington. Few dare talk about it in public.
What makes UCI different from AIPAC is that its lobbyists are mostly celebrity Christians. Nevertheless, strictly Israelis and American non-Christians control the organization. This might be likened to a flock of turkeys laboring for the elimination of fox skin coats.
UCI does not stop with bending Congress; it openly and without reservation seeks to re-define Christianity to conform to Judaic requirements, seeking Christian support for Israel's policies vis-à-vis the Palestinians, while openly declaring that its aims are to control the rest of the Middle East. The foxes, it seems, pay the Christian turkeys highly to perch on the low limbs.
UCI's attitude toward the Palestinians and Arabs in general suggests its solution can only be obtained by genocide. To some it would seem strange that prominent professing Christians would support this militant agenda, but in fact violence is endemic to a certain cult of militant-Christians and they are those who are part of UCI. They help spread the justifications for the liquidation of the Palestinian people throughout evangelical churches, and lately - in a major effort on college campuses.
Click here to comment on this article
Why are some of the capital's most influential power players hanging out with a bizarre Korean billionaire who claims to be the Messiah?
by John Gorenfeld, Contributor
6.09.04
Should Americans be concerned that on March 23rd a bipartisan group of Congressmen attended a coronation at which a billionaire, pro-theocracy newspaper owner was declared to be the Messiah – with royal robes, a crown, the works? Or that this imperial ceremony took place not in a makeshift basement church or a backwoods campsite, but in a Senate office building?
[...] First, we're shown a rabbi blowing a ram's horn. Most Jews would hold off on this until the High Holy Days, but it probably counts if the Moshiach shows up in a federal office building at taxpayer expense. Then we see the man of the hour, Moon, chilling at a table at the Dirksen in a tuxedo, soaking all this up. He claps. He's having a ball.
Cut to the ritual. Eyes downcast, a man identified as Congressman Danny K. Davis (D-Ill.) is bringing a crown, atop a velvety purple cushion, to a figure who stands waiting austerely with his wife. Now Moon is wearing robes that Louis XIV would have appreciated. All of this has quickly been spliced into a promo reel by Moon's movement, which implies to its followers that the U.S. Congress itself has crowned the Washington Times owner.
But Section 9 of the Constitution forbids giving out titles of nobility, setting a certain tone that might have made the Congressional hosts shy about celebrating the coronation on their websites. They included conservatives, the traditional fans of Moon's newspaper: Sen. Lindsey Graham (R-S.C.), Rep. Curt Weldon (R-PA.), Rep. Chris Cannon (R-Utah), Rep. Roscoe Bartlett (R-Md.) and Republican strategy god Charlie Black, whose PR firm represents Ahmed Chalabi's Iraqi National Congress. But there were also liberal House Democrats like Sanford Bishop (D-Ga.) and Davis. Rep. Harold Ford (D-Tenn.) later told the Memphis Flyer that he'd been erroneously listed on the program, but had never heard of the event, which was sponsored by the Washington Times Foundation.
Rep. Curt Weldon's office tenaciously denied that the Congressman was there, before being provided by The Gadflyer with a photo depicting Weldon at the event, found on Moon's website. "Apparently he was there, but we really had nothing to do with it," press secretary Angela Sowa finally conceded. "I don't think it's quite accurate that the Washington Times said that we hosted the event. We may have been a Congressional co-host, but we have nothing to do with the agenda, the organization, the scheduling, and our role would be limited explicitly to the attendance of the Congressman."
The spokeswoman for one senator, who asked that her boss not be named, said politicians weren't told the awards program was going to be a Moon event. The senator went, she said, because the Ambassadors promised to hand out awards to people from his home state, people who were genuinely accomplished. When the ceremony morphed into a platform for Moon, she said, people were disconcerted.
"I think there was a mass exodus," she said. "They get all these senators on the floor, and this freak is there."
Comment: More on the mooning of Washington can be found here, including a few pics.
Click here to comment on this article
Librarian's stand against federal law
By Humphrey Hawksley
BBC Correspondent, America
Saturday, 19 June, 2004, 10:40 GMT 11:40 UK
As America gears up for the presidential elections more and more attention is being focussed on the so-called USA Patriot Act, which in the wake of 9/11, gave the intelligence agencies new powers to keep watch on American citizens.
Jacky Griffin is not the sort of person you want to cross.
Large, elegant, with close cropped hair, she speaks with the confidence of youth and enormous intellect.
She has a bulky bag slung across her shoulders, bumping against her as she strides across to meet me.
It is full of books, and if anyone messes with books, they get Jacky's wrath.
"An FBI agent would not be welcome here," she says, standing in the lobby of the cavernous library in Berkeley, California. She is its director.
The Berkeley City Council, in time-honoured fashion for this counter-culture community, has decided not to obey George W Bush's Patriot Act should the FBI try to impose it here.
The law was passed in a rush after the 11 September attacks in an attempt to give intelligence agencies more anti-terror powers.
They can now check most things about your life without you knowing - including, for example, your laundry bills or pizza orders.
They could for example subpoena Jacky Griffin to release details of all the books you had checked out in recent months and from your reading habits deduce whether or not you are a threat to security.
Prison penalty
For Jacky that would be breaking her librarian's code of practice.
"All of this is secret," she says. "All the courts operate in secret."
"The subpoenas are done in secret and any librarian who is approached is not allowed to talk about it under penalty of going to jail."
With her is Linda Maio, a soft-spoken city councillor who technically is Jacky's boss.

"But couldn't the city stand behind you on this," she says "and defend you?"
Jacky cuts her off. "I'm not a lawyer, but my guess is that I would be rotting in jail while you and the FBI are arguing it out in court."
Since 2001, the FBI has issued thousands of special warrants to carry out surveillance and get personal records from hospitals, libraries and other institutions.
Under the Patriot Act, Jacky Griffin is even banned from telling anybody that the warrant has been issued.
Four states - Alaska, Hawaii, Maine and Vermont, and more than 300 towns - have passed resolutions against it, although now, the Justice Department is looking to introduce a Patriot Act Two which would be even tougher, and George Bush says he plans to make it an election issue.
But it is quite possible a Democrat government would barely change a word of it.
"Playing catch-up"
Mary de La Rosa is a young lawyer who was working on similar legislation for Bill Clinton's National Security Council.
"The Patriot Act isn't a sea change," she says.
"It's an incremental change. A lot of the powers existed before. They're just easier to use."
"The old security laws were written before there was an internet and cell phones. So we've been playing catch-up."
"It's not the law that's the problem, it's that not enough is known about it."
Which means that if it is to be repealed, most likely it will not be the Democrat opposition leading the charge.

Nor will it be that vast swathe of the heartland, where the streets of every small town is lined with fluttering American flags.
In between Berkeley and Washington, I dropped by the town of Alliance, Nebraska, with a population of about 10,000 people.
"We all support the Patriot Act here," said Wally Baird, the city manager.
"And we watch out for any strangers coming into town too."
As he was speaking a young woman in jeans and denim jacket, her hair tied decisively back, got out her four wheel drive and came across.
"I think it's right," she said. "Terrorism has gone too far overboard and I will give up some of my freedoms to know that I am safe."
The City Hall in Berkeley is named after the black rights activist Martin Luther King.
The snack bar at the nearby University of California is called the Freedom of Speech Movement Cafe with its walls covered in huge black and white photographs of civil rights campaigns.
The university believes that activist movements are created when Congress and the Supreme Court fail to do their jobs of keeping the White House in check.
Dangerous times
The Patriot Act is an example.
"This is much more dangerous than the other periods," says Robert Schechtman, a 35-year-old student of German studies, who was instrumental in passing the University's resolution against the law.
"One of the early things Hitler did was to create a separate court system that was responsible only to him.

"And with the Patriot Act and the military tribunals we have a separate legal system in the United States which completely goes around the checks and balances that our system of government was founded on."
A few days later I ended up in the Arab quarter of Brooklyn, where stories are plentiful about harassment of the Arab-Muslim community.
The talk is not only about Guantanamo Bay, but also about young men disappearing for weeks on end, forced deportations, being hauled in for questioning for speaking out of line.
They talk in detail about Section 215 - the bit which deals with personal records, and of the Metropolitan Corrections Facility on the corner of 29th Street and Third Avenue, where people are held without trial and access to lawyers.
"I don't know what's happening to this country," said Ihab Tabir, a Brooklyn immigration lawyer who is originally from Jordan.
"If you say anything against what is happening in Iraq for example, you can be arrested. You can't speak openly on the street anymore. I tell you, everyone is afraid."
Click here to comment on this article
FBI asked for secret Patriot Act searches
By GAIL APPLESON
Reuters News Service
June 18, 2004, 12:33AM
NEW YORK -- The FBI has asked to use a controversial anti-terrorism law that allows it to secretly review everything from confidential business records to what books a person checks out of the library, the nation's top civil rights group said Thursday.
The American Civil Liberties Union said documents uncovered during court challenges to the Patriot Act reveal for the first time that the FBI sought permission last year to conduct secret searches under Section 215 of the law.
Last September, at a time when the section was drawing widespread criticism from librarians, booksellers and civil rights groups, U.S. Attorney General John Ashcroft said the power had never been used. Records obtained by the ACLU show that the FBI asked for permission to use the law a few weeks later.
The provision allows the FBI to get court permission to search confidential records as part of terrorism investigations. The target need not be a suspected terrorist, and the government can review personal data without the targets ever knowing.
The ACLU filed suit in Detroit last year to overturn Section 215 of the law. The Justice Department followed with a motion in October asking a federal judge to dismiss the suit because the FBI had never applied for an order under the provision. Jameel Jaffer, an ACLU lawyer, said oral arguments on the dismissal motion were held in December and the government never clarified the section had been invoked.
Click here to comment on this article
Buying a home? Prepare to pay to have your name checked against a government list of suspected terrorists
By Brian Braiker
Newsweek
Updated: 11:21 a.m. ET June 09, 2004
June 3 - Buying a home can be stressful, expensive and bewildering. "Essentially," humorist Dave Barry wrote in his 1988 book "Homes and Other Black Holes," "what you must do, in the Ritual Closing Ceremony, is go into a small room and write large checks to total strangers. According to tradition, anybody may ask you for a check, for any amount, and you may not refuse." He may have been joking, but the number of checks homebuyers are being asked to write has recently increased by one.
With the passage of the USA Patriot Act of 2001, which required that financial institutions create anti-money-laundering compliance programs, anyone purchasing property must be checked against a list of names of known and suspected terrorists. The list has been around since before the September 11 attacks, but increasingly the ritual closing ceremony has involved writing yet another check to the title company that runs the homebuyer's name against that list.
What's behind it? The Treasury Department's Office of Foreign Assets Control maintains the "specifically designated nationals" (SDN) list of people blocked from participating in "any transaction or dealing … in property or interests" within the United States. These people have been identified "to have committed, or to pose a significant risk of committing, acts of terrorism," according to White House Executive Order 13224, which was issued Sept. 24, 2001. Although the blocked-persons list has been around in some form for about a decade, under the order private individuals (be they jewelers, pawnbrokers or suburban families) buying or selling property are now considered "financial institutions" by the government. And the responsibility has fallen to the title companies to check all parties involved in a transaction against the list. "The SDN list has been around for years. Obviously, since 9/11 the use of charities and banks and different organizations for terrorists to move money have brought it more to light in recent days," says Molly Millerwise, a Treasury spokesperson, explaining why homebuyers in the heartland are considered financial institutions under the jurisdiction of the Office of Foreign Asset Control. Terrorists, she says, use property to launder money.
But some lawyers and civil libertarians question that assertion. "It's not a very liquid investment," says Ann von Eigen of the American Land Title Association. "You would have to, if you planned on laundering money through real estate, make sure your appreciation is better than the cost of the transaction." Others charge that the search is a redundancy. "Your money is already going to have been checked. You're going to have had the background checks at the banks," says Charlie Mitchell of the ACLU. "It's sort of emblematic of a lot of the Patriot Act. Some of the intentions are good, but there's just a casting too wide a net to be particularly effective and there's a lot of unintended consequences when you do that." He complained that by compelling title companies to check out each party of a transaction, the government is passing the cost of its "war on terror" on to the consumer, even providing some companies with an opportunity to make a little more money off their clients.
Because the SDN list is a public document, many title companies charge nothing for the search, according to ALTA's von Eigen. But increasingly, firms like California-based First American Corp. are charging the buyer up to $30 for each person involved in the transaction. (So, for example, if one couple buys a condo from another couple, the buyers are charged a total of $120 for the searches, which can be done for free at the ALTA Web site.) "Since performing the search is something that can be conducted for free in mere seconds on the Internet, we're concerned that title companies may be padding their bills with excessive charges and profiteering from fears regarding homeland security," says Jordana Beebe at the Privacy Rights Clearinghouse. But Larry Moringiello of Heights Abstract in Brooklyn, N.Y., says he charges $25 a search because of the paperwork, time and man-hours required of the searches his office does on the ALTA Web page throughout the week. New Jersey-based Charles Jones, LLC, charges $3 a name for each of the 100,000 "Patriot Name Searches" they conduct with their own software every week, according to Patrick Roe, director of marketing.
But does it work? That depends on the search software. Typing "Osama bin Laden" into the ALTA search engine yields zero matches, but that's because the U.S. government spells his name "Usama bin Laden" (which gets two hits). Roe says that even though Charles Jones uses a more sophisticated search tool than ALTA (a tool that registers hits for alternative and approximate spellings), less than 1 percent of the searches they conduct yield a match. In the event of a match, the transaction must be immediately halted and a report filed with the Treasury Department. Failure of a title company to comply could result in fines of up to $65,000 under the Trading with the Enemy Act, according to Treasury's Millerwise. And although banks must thoroughly vet loan applicants earlier in the home-buying process and there is therefore "always potential for redundancy, it's better to be safe than sorry," she says. "Names do come up. Let's put it like that. The list has worked." She declined to give any specific examples, though, citing privacy and legal concerns. But what if a name happens to match one on the list, through coincidence or identity theft? "We do the investigation, and once they were cleared, that individual or group is able to go forward at that point," says Millerwise. The length of that process varies, she says, but usually lasts no more than a day or two.
Still, is someone like Osama bin Laden, who knows he is a wanted man, about to conduct business on U.S. soil without using an alias or establishing a dummy corporation? "It's rare that somebody of this type is going to do business as a name on the list," says attorney Carl A. Valenstein, a partner at Thelen Reid & Priest in Washington, D.C. "They're very well aware. There are so many ways with offshore companies, with aliases, with all sorts of things to disguise this. I'm very skeptical that it works." The ACLU's Charlie Mitchell characterizes it as "the 'everyone's a suspect concept'." Still when it boils down to smoking out national-security threats, Valenstein wonders, "on the other hand, what alternatives do we have?" If you're a homebuyer, you may not have any. Just make sure your pen has enough ink in it before going to your own ritual closing ceremony.
CORRECTION: The second paragraph of this report says that the Patriot Act requires that anyone purchasing property must be checked against a list of names of known and suspected terrorists. While the Patriot Act did require that financial institutions create anti-money-laundering compliance programs, it is actually White House Executive Order 13224 that blocks property transactions among people on that list. The third paragraph erroneously cites Molly Millerwise as saying homebuyers are considered financial institutions under the jurisdiction of the Office of Foreign Asset Control. In fact, Millerwise says that all individuals are blocked from doing business with financial institutions on the SDN list, and vice versa, but individual homebuyers are not themselves considered financial institutions by OFAC.
Click here to comment on this article
Bush plans to screen whole US population for mental illness
Jeanne Lenzer
New York
A sweeping mental health initiative will be unveiled by President George W Bush in July. The plan promises to integrate mentally ill patients fully into the community by providing "services in the community, rather than institutions," according to a March 2004 progress report entitled New Freedom Initiative (www.whitehouse.gov/infocus/newfreedom/toc-2004.html). While some praise the plan's goals, others say it protects the profits of drug companies at the expense of the public.
[...] The president's commission found that "despite their prevalence, mental disorders often go undiagnosed" and recommended comprehensive mental health screening for "consumers of all ages," including preschool children. According to the commission, "Each year, young children are expelled from preschools and childcare facilities for severely disruptive behaviours and emotional disorders." Schools, wrote the commission, are in a "key position" to screen the 52 million students and 6 million adults who work at the schools.
The commission also recommended "Linkage [of screening] with treatment and supports" including "state-of-the-art treatments" using "specific medications for specific conditions." The commission commended the Texas Medication Algorithm Project (TMAP) as a "model" medication treatment plan that "illustrates an evidence-based practice that results in better consumer outcomes."
Comment: A plan to test and then drug Americans who don't "fit," tested in Texas during Bush's stint as governor. Of course, they'll be some of you who think that George wouldn't do this, it is just too crazy....
Haven't you been reading the papers since he was elected?
Va. Student, 12, Caught Loading Rifle
Sat Jun 19,11:17 PM ET

GAINESVILLE, Va. - A 12-year-old boy charged with bringing guns into a middle school was found out because an assistant principal making rounds heard a cartridge being popped into a rifle inside a bathroom stall, a newspaper reported.
Assistant Principal Jamie Addington, who is a hunter, "knew instinctively" that he had heard the sound of a gun being loaded, his wife, Sherry, told The Washington Post.
Sherry Addington said her husband looked under the stall Friday and saw the boy with a loaded .30-06 rifle, another rifle and a shotgun. Shocked, he called police while the school quickly implemented an emergency plan.
With police on their way, Bull Run Middle School Principal William Bixby announced over the school loudspeaker that there was a student with a gun in the school, that a lockdown was being initiated and that students should get under their desks.
No one was hurt and no shots were fired, but the situation had parents and students shaking their heads in disbelief as they returned to the school Saturday to collect items left behind after school officials eventually evacuated the building.
Police charged the boy with possession of a firearm on school property, possession of a firearm by a minor and other charges. He was expected to be arraigned Monday in juvenile court.
Naomi Lewis, 38, a cafeteria worker at Bull Run, was charged with possession of a firearm on school property. Her arraignment also was set for Monday.
Police have refused to say whether Lewis is related to the boy, but news reports have identified her as his mother. Investigators said Lewis saw the guns in her car after she drove with the boy to school, locked them in the vehicle, and told no one.
Police said the boy later used a key to retrieve the weapons without Lewis' knowledge.
Authorities said the boy was spotted with one of the guns and the rest were found later. Prince William County police recovered two rifles and a shotgun.
Friends, neighbors and fellow students described the boy as quiet and polite, but also said he was mercilessly teased about his weight, his glasses and his clothing.
They told the Post he talked at the start of the school year about wanting to take over the school, hold hostages and extort money and a helicopter to fly him out of the country.
"Everybody thought he was joking," said one of the boy's best friends and neighbors, whose mother asked that neither she nor her son be identified.
Click here to comment on this article
Police: Shooter in Texas Had Bigger Plans
Sun Jun 20, 1:06 AM ET

GRAND PRAIRIE, Texas - A Navy veteran who killed a police officer and wounded another during a standoff from his van was heavily armed and probably "had bigger plans," police said.
Timothy Joe Irwin, 42, had a pipe bomb, a pipe and fuse, a pistol, a semiautomatic handgun, an assault rifle and two loaded ammunition magazines with him in the van, Detective John Brimmer said Saturday.
"We don't know what was in his mind, but it appeared he had bigger plans," Brimmer said. "It doesn't look like he had just gone there to commit suicide."
The officers, Sgt. Gregory Hunter and Bruce Seix, had gone to a Wal-Mart parking lot Friday to check on a van that had been running all night.
Hunter, 54, went to the front of the vehicle and Seix to the side, police said. Irwin shot Hunter at least twice through the front windshield. Seix,44, was shot but returned fire, killing Irwin. Seix's lung and liver were pierced by bullet fragments, and his condition was upgraded from critical to fair Saturday, a hospital spokeswoman said.
The shooting led to a six-hour standoff. When authorities eventually entered the van, they found Irwin dead.
Brimmer said Irwin was suffering from terminal cancer and had received a medical discharge from the Navy three years ago.
On Wednesday, Irwin told his parents he would never see them again and left in the van he had borrowed months ago from his former brother-in-law.
"He was in so much pain at the end; I don't think he wanted to suffer anymore," his father, Ed Irwin told The Dallas Morning News for its Saturday online editions.
"We're just sorry that officer was killed," said Ruby Irwin, his mother.
Click here to comment on this article
Second Canadian Forces jet accident in Yellowknife
Sat, 19 Jun 2004 18:32:34
YELLOWKNIFE, NT. - Yellowknife's airport is closed for the second time in two days following an aborted landing by a Canadian Armed Forces jet on Saturday.
The pilot ejected safely, landing a short distance from the CF-18 aircraft as it skidded off the runway.
He's in hospital with minor injuries.
A team from the Department of National Defense is working to secure the plane and remove the live ammunition it's carrying.
"Upon landing, one of the aircraft was unable to stop," said Major Rob Carter of the 441 Squadron from Cold Lake, Alta. [...]
The incident was preceded on Friday by a missile falling off another Canadian Forces CF-18 jet as it was landing at Yellowknife Airport.
The AIM-7 Sparrow missile landed on the driving range of the Yellowknife golf course.
The missile was live, but the safety mechanism was on, officials said.
Local transportation officials on Friday closed a nearby highway, and evacuated parts of the airport and the nearby diamond polishing plants.
Department of National Defence officials later detonated the missile where it lay.
The CF-18 carrying the missile was also based in Cold Lake, Alta.
Click here to comment on this article
Most of universe invisible, experts say
By MARY NERSESSIAN
Globe and Mail Update
Everything you can see – from a distant nebula to the family dog – makes up only about 5 per cent of the universe. The rest is mystery stuff – dark matter and dark energy.
We should be wary of equating existence with visibility because most of the universe is not something we can see, University of Toronto astronomy professor John Percy told globeandmail.com.
Click here to comment on this article
Firefighters working to contain biggest wildfire of the year in B.C.
Canadian Press
Kaloops — Firefighters are working to contain what officials say is the biggest fire yet this year in B.C.
The wildfire is burning up the sides of a mountain near Lilooet, about 100 kilometres west of Kamloops.
Fire Information Officer Kevin Matuga says nine fires were sparked in the area last night by lightning from a large thunder storm. [...]
Click here to comment on this article
Crews Battle Wildfires in N.M., Utah
Sat Jun 19, 9:31 PM ET

ALBUQUERQUE, N.M. - The weather gave firefighters a break Saturday as they battled a fire that burned nearly 300 acres and prompted evacuations along the Rio Grande in central New Mexico.
The Federal Emergency Management Agency on Saturday said that it has authorized the use of federal funds to battle the Bernardo fire. [...]
Click here to comment on this article
3 Dead As Typhoon Dianmu Hits Japan
By NATALIE OBIKO PEARSON
Associated Press Writer
Sunday June 20, 2004
TOKYO (AP) - A powerful typhoon pummeled southern Japan on Sunday, killing at least three people as it headed north toward the country's more densely populated islands.
Classified as "large and very powerful,'' Typhoon Dianmu was packing sustained winds of nearly 60 mph, with some gusts reaching 100 mph, Japan's Meteorological Agency said.
Dianmu - Mandarin Chinese for "Mother of Lightning'' - was centered about 800 miles southwest of Tokyo and traveling north. Forecasters said it could hit Japan's southernmost main island of Kyushu by Sunday evening.
The agency predicted up to 16 inches of rain in parts of Kyushu.
The typhoon raked Okinawa's main island Saturday and stormy weather continued to disrupt dozens of flights and some ferry services in the area Sunday. The Meteorological Agency recorded waves of up to 39 feet.
Two of the dead were college students apparently swept away by rough seas while barbecuing on the beach Saturday in Shizuoka, 95 miles west of Tokyo. Their bodies were found washed ashore Sunday.
A 32-year-old windsurfer died Saturday in high waves off southern Okinawa island, coast guard officials said.
A 73-year-old Tokyo resident remained missing after he went fishing Friday near Kozu island about 75 miles south of Tokyo. Officials feared he may have gotten lost in high waves.
Click here to comment on this article
---
Remember, we need your help to collect information on what is going on in your part of the world!
We also need help to keep the Signs of the Times online.
---

Check out the Signs of the Times Archives

Send your comments and article suggestions to us

---
Fair Use Policy
Contact Webmaster at signs-of-the-times.org
Cassiopaean materials Copyright ©1994-2014 Arkadiusz Jadczyk and Laura Knight-Jadczyk. All rights reserved. "Cassiopaea, Cassiopaean, Cassiopaeans," is a registered trademark of Arkadiusz Jadczyk and Laura Knight-Jadczyk.
Letters addressed to Cassiopaea, Quantum Future School, Ark or Laura, become the property of Arkadiusz Jadczyk and Laura Knight-Jadczyk
Republication and re-dissemination of our copyrighted material in any manner is expressly prohibited without prior written consent.
.