---
New Article: Will the REAL "Dr. Grant Gartrel(l)" please stand up? - 'Aussie Bloke' exposed
New Part II: Who is Behind the 'Aussie Bloke' Hoax? Some Additional Discoveries...
Picture of the Day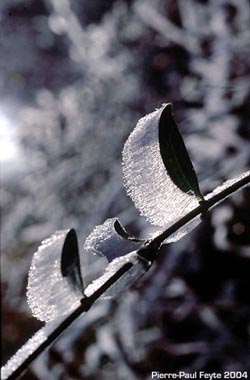 7 January 2004
©2004 Pierre-Paul Feyte
National Military Command Center operations director asked newly-qualified substitute on Sept. 10 to stand his watch at 8:30 am on Sept. 11
Tom Flocco.com
WASHINGTON -- June 17, 2004 -- According to the personal written statement of Navy Captain Charles J. Leidig, Jr., entered into the record during today's hearings before the National Commission on Terrorist Attacks Upon the United States, Leidig revealed that on September 10 he was asked by Brigadier General Montague Winfield to stand a portion of his duty as Deputy Director for Operations for the National Military Command Center (NMCC), which would require supervision and operation of all necessary communications as watch commander.
Leidig said "On 10 September 2001, Brigadier General Winfield, U.S. Army, asked that I stand a portion of his duty as Deputy Director for Operations, NMCC, on the following day. [September 11] I agreed and relieved Brigadier General Winfield at 0830 on 11 September 2001."
Winfield had requested Leidig to assume his watch at what turned out to be the very outset of the September 11 attacks-- even after American Flight 11 had already been determined to be hijacked just minutes before Winfield handed over his watch to Leidig.
Captain Leidig's Commission statement was 1.25 typewritten pages, large font, and double-spaced--the shortest written statement provided by any 9-11 Commission deponent as observed by this writer since the commencement of the probe.
News reports today and into the evening commented upon the abysmal handling of communications, confusion and chaos during the attacks, which calls into question why Winfield handed over control of communications and supervision of the NMCC to Leidig during the attacks when he knew the Captain had just met the supervision qualifications to stand watch some 30 days earlier. [...]
WHITE HOUSE CONNECTED TO NMCC
The National Transportation and Safety Board auditorium had been quiet until an individual stood up and repeatedly questioned why the Commission was not addressing the issue of 9-11 war games--specifically Operation Vigilant Guardian--wherein fighters were already in the air during the attacks, some just minutes away from New York City. The legitimate questions were ignored and the petitioner was removed by secret service and FBI agents.
Commissioner John Lehman offered that while Air Force Generals Richard Meyers, Ralph Eberhart and Larry Arnold (Ret.) had been questioned, no one had asked any questions of the "only sailor in the group," Captain Leidig.
Lehman asked Leidig about the controlled phone bridges or conferences held during the attacks, which the Captain confirmed were classified and secure phone lines while also indicating that "the President can be included" in such teleconferences.
After some discussion about certain difficulties reaching the Federal Aviation Administration (FAA) and compatibility issues in connections, Leidig confirmed that Vice President Cheney and the White House were connected to the phone bridges.
In response to a pointed question, Leidig also confirmed that the NMCC had the capability to connect to Air Force One, but that it did not do so, at least not during Leidig's watch which was during most of the time period of the actual attacks when the President was still at the elementary school.
Leidig was asked, in effect, why the NMCC did not connect directly to Air Force One, to which he answered "I don't recall," and he repeated his "I don't recall" assertion.
This was the one moment in Leidig's testimony where he seemed to lose facial control and composure on the television screen, indicating another reason why the Commission is unsuitable for a situation with criminal implications calling for a grand jury and experienced prosecutors involving a 3,000 death mass murder.
Observant individuals conversant with key issues regarding what many have termed an overt military stand-down on 9-11-- seemingly masked by feigned confusion, chaos, and screwed up communications--were treated to new ground having been broken as questions of shifted responsibility bubbled to the surface while whistleblowers wait in the wings.
Immediately at the close of testimony by Myers, Eberhart, Arnold and Leidig, this writer quickly walked to the head table to individually question Leidig before his aides could escort him from the auditorium. The Air Force generals had left quickly.
When asked "Can you tell me the approximate time when you commenced your supervision of the phone bridges," Leidig told TomFlocco.com, "You'll have to look in the records and Commission staff statements. I can't recall the time."
We then offered to Leidig, "it had to be prior to 8:30 am, because the President said 'I know what's going on in New York City, and I'll have more to say about it later in the day,' a statement which was confirmed at 8:30 and 8:35 am in two separate news reports just before Mr. Bush stepped into his limousine for the drive to the elementary school."
That fact alone should have raised the eyebrows of anyone realizing that the President was aware there was a hijacking--all related to his prior intelligence briefings, consistent with terrorists commandeering airplanes.
Yet Mr. Bush continued on to the school instead of canceling to assume immediate leadership in the defense of his nation.
"You'll have to check the records. I can't remember," said Leidig, gathering up his papers and briefcase and leaning toward the door.
Interestingly, Leidig had also told Lehman and Roemer that Winfield relieved him and reassumed his duties as Deputy Director for Operations for the NMCC just before United Flight 93 crashed in Pennsylvania and the attacks were over, which would have been around 10:00 am, during what had become an Air Threat phone conference.
All of which raises questions regarding why the experienced Winfield left his watch after the attacks had begun, what prompted Winfield to request Leidig to assume his watch the next morning, why Winfield chose 8:30 am to have Leidig relieve him, why the Commission never addressed these issues, and whether Winfield had access to intelligence from the CIA and FBI which foretold a "spectacular attack, designed to inflict mass casualties against U.S. facilities or interests. Attack preparations have been made. Attack will occur with little or no warning." (CIA Intelligence Report for White House, July 5, 2001--60 days prior to 9-11, Newsweek, 5-1-2003 / The Hill, 5-1-2003)
President Bush is attended by a round-the-clock Secret Service detail which would have of necessity been connected to the secure phone bridge conference lines.
Most Americans think that President Bush first became aware of the attacks when his Chief of Staff Andrew Card whispered in his ear at 9:06 am at the elementary school while he was meeting with the first graders. Facts indicate otherwise.
Laura Brown, Public Affairs Director at the FAA, initially told this writer at the first 9-11 hearing in Washington that the phone bridges started around 8:20 or 8:25 am, which would be a reasonable assertion since American 11 was determined to be hijacked at 8:13, 8:20 or 8:24 am.
This, depending upon which news report, official, or air traffic controller is referenced--and to what extent one permits the government to shorten the official time-line of the actual attacks, thus reducing potential culpability should a grand jury ever be impaneled.
After returning to her office and conferring with superiors, Brown sent an email to this writer later that same evening after 7:00 pm, revising her initial assertions for the commencement of Leidig's phone bridges to around 8:45 am, thus shortening the official attack time-line to the government's advantage.
Brown had originally said that North American Aerospace Defense Command (NORAD), Defense Secretary Donald Rumsfeld, National Security Council (NSC), Secret Service, and FAA were all connected to the NMCC. But Brown did not mention the White House at the time.
It should be noted that by including the NSC--which is in the White House--one could infer that Brown meant that the White House was connected to the phone bridges at the outset of the attacks, further raising serious questions about the lack of military response.
Any Washington insider would interpret "NSC" to be another way of saying "the White House," thus providing more confirmation that officials at the pinnacle of government knew about the first hijacking before 8:30 am on the morning of the attacks--well prior to any of the planes having crashed.
In May, 2003 the Commission was informed that the Pentagon had taped the Significant Event/Air Threat conference call during the attacks; and after repeated requests, the Pentagon created a classified transcript. (US News, 9-8-2003)
On August 6, the White House conducted what was termed an "executive privilege" review of the transcript for the phone bridge conference-call in order to censor the document, likely for "national security" reasons.
While the issue of the Air Force shooting down a civilian passenger jet was discussed thoroughly, an unanswered question remains as to why President Bush continued to read to the elementary children long after reporters had left the room to cover the attacks, while American citizens were simultaneously jumping to their deaths from the World Trade Center towers--while America was under attack.
Moreover, all facts indicate that President Bush was well aware of summer-long threats consistent with hijacking planes via Presidential Daily Briefs and terrorist threat assessment reports, but also anti-aircraft batteries and closed Italian airspace at his G-8 summit in Genoa (just six weeks prior to 9-11) to protect against hijacked Arab suicide planes, according to Russian intelligence.
With these prior warnings in his mind, President Bush still drove to the school, then sat and read to the children while his American constituents jumped and died at the exact same time.

Facts indicate Mr. Bush knew about the first hijacking before 8:30 am--more that 15 minutes before any of the four planes crashed, and well over one and a half hours before the last plane impacted in Pennsylvania. Yet there was no military response.
An impaneled grand jury would have the latitude to delve into why General Montague Winfield chose 8:30 am on the morning of the attacks to turn over his watch duty to Captain Leidig--a point which Leidig almost reminds Americans in his statement, if only to give himself some cover in the eyes of future historians who continue to analyze the "bungled communications" and "confusion and chaos" and "lack of preparedness" during the attacks.
Apparently however, President Bush was quite satisfied with the job that Winfield and Leidig accomplished before, during and after the attacks regarding their exchange of military command center watch duties.
In May, 2003 Bush nominated Brigadier General Matague Winfield for promotion to the two-star rank of Major General and Captain Charles Leidig has recently been nominated by the President to the two-star rank of Navy Admiral.
Incredibly, neither the 9-11 Commission nor the Congressional Joint Intelligence Committee has ever addressed the inconsistent issues and actions surrounding the time-line during the actual two-hour period of the attacks with regard to key government players .
And therein lies the dirty secret of 9/11, covered up by a commission with multiple documented political conflicts of interest--conducting 95% of its investigation in secret--and a Congress seemingly powerless to reopen the case and investigate its own oversight lapses regarding the worst mass murder in United States history.
Comment: Apart from the excellent reporting by Tom Flocco which provides ample circumstantial evidence to suggest that 9/11 was very likely an "inside job", there is one other related point of interest. Note in the 4th paragraph from last that both the Brigadier General who abdicated his post at the NMCC so as to avoid direct culpability, and the patsy Captain who filled in for him, have both been recommended for promotion by the President. This act gives us an insight into how the power structure of the PTB is organised and maintained. Those that prove themselves capable of committing or participating in the most heinous crimes without conscience, are then deemed suitable to become part of the hierarchy of the "elite".
Click here to comment on this article
Editor's Pick, June 17, 2004
Daniel Hopsicker's new book Welcome to Terrorland: Mohamed Atta and the 9-11 Cover-Up in Florida goes where the 9/11 Commission dares not look.
Hopsicker is a former NBC News producer who spent two years in Venice, Florida researching Huffman Aviation, the school that trained 9/11 pilots Mohamed Atta and Marwan Al-Shehhi. Hopsicker's investigation connects this Florida flight school to a series of shadowy international figures. In Welcome to Terrorland, not only does Hopsicker exclusively interview Atta's American girlfriend, he finds reason to believe that the FBI is covering up key aspects to the 9/11 story.
Hopsicker reports that flight school owner Wally Hilliard has a series of strange connections to rich and powerful players. Hilliard's history as a businessman links him to Silverado Resorts' Myron DuBain (who hosted the Bushes, Rumsfeld and Ollie North) and John McCone, director of the CIA under JFK and Johnson. Hilliard bought a plane from Truman Arnold (the Clinton fund-raiser who sold visits to the Lincoln bedroom) for only one dollar. Hilliard also got stiffed on a major loan to Jerry Falwell. Hopsicker points out: Hilliard's plane was busted with 43 pounds of heroin in Orlando the same month Atta and Marwan Al-Shehhi arrived at his school in Venice, Florida. According to Hopsicker's sources in Virginia and Florida, Hilliard had a "green light" from the DEA.
[...] HICKS: The new book is called Welcome to Terrorland, about Mohamed Atta and the 9/11 Cover Up in Florida. There is a lot to talk about here. You are unique because a lot of these 9/11 books are speculative. But you do did two years of independent research in Florida obviously putting yourself through a lot of risk and danger. We want to jump in and talk about Amanda Keller, Mohamad Atta's girlfriend and maybe go to a clip later, but before we do that give us the summary of what you've found in Florida.
HOPSICKER: What I found in Florida was that the government story about the terrorist conspiracy's activities before September 11th is not just an error, it is a lie. The time line is wrong. The FBI's timeline is wrong. Everything they are doing is designed to protect an operation that was under way in southwest Florida that trained, between 1999 and September 2001, literally hundreds of Arabs to fly. In other words, in 1998, there were two or three Arabs learning how to fly, by the end of '99 it was flying hundreds of them. So obviously there was a covert operation going on; the flight school where Mohamed Atta went to, Huffman Aviation in Florida is not a business and was not operating like a business. So it was, and is, something else.
Comment: Hopsicker's work on the question of the covert links between the flight training of the "terrorists" and the CIA has been one of the most important contributions to understanding the true character of the events of 9/11. While much of the work on explaining the events has to be speculative, Hopsicker has focused on an area that gives concrete evidence that the US government has been covering up the truth.
Click here to comment on this article
Report says U.S. has "secret" detention centres
By Sue Plemin
Thu June 17, 2004 04:04 PM ET
WASHINGTON (Reuters) - The United States is holding terrorism suspects in more than two dozen detention centres worldwide and about half of these operate in total secrecy, a human rights report says.
Human Rights First, formerly known as the Lawyers Committee for Human Rights, said in a report that secrecy surrounding these facilities made "inappropriate detention and abuse not only likely but inevitable."
"The abuses at Guantanamo Bay and Abu Ghraib cannot be addressed in isolation," said Deborah Pearlstein, director of the group's U.S. Law and Security program, referring to the U.S. Naval base prison in Cuba and Abu Ghraib prison in Iraq where abuses are being investigated.
"This is all about secrecy, accountability and the law," Pearlstein told a news conference on Thursday.
The report coincided with news that Defence Secretary Donald Rumsfeld ordered military officials to hold a suspect in a prison near Baghdad without telling the Red Cross. Pearlstein said this would be a violation of the Geneva Conventions and Defence Department directives.
She said thousands of security detainees were being held by the United States in Iraq and Afghanistan as well as locations elsewhere which the military refused to disclose.
"The U.S. government is holding prisoners in a secret system of off-shore prisons beyond the reach of adequate supervision, accountability of law," said the report.
Click here to comment on this article
U.S. Holding Prisoners in More Than Two Dozen Secret Detention Facilities Worldwide, New Report Says
After Abu Ghraib and Bush Administration Memos, ICRC (Red Cross) Must Have Access to All Detainees Held In U.S. Custody
WASHINGTON, D.C. (June 17) – A new report from Human Rights First (the new name of the Lawyers Committee for Human Rights) outlines the scope of the global network of U.S. detention facilities holding suspects in the "war on terror." The report lists more than two dozen facilities that have been reported by Human Rights First sources and the media; at least half of these operate in total secrecy.
In addition to listing known detention facilities – including prisons at Guantanamo Bay, Bagram Air Force Base, and Abu Ghraib – the report, "Ending Secret Detentions" provides an accounting of U.S. military detention facilities reported in Afghanistan, Iraq, Pakistan, Jordan, and aboard U.S. ships at sea (see attached list).
"The abuses at Guantanamo Bay and Abu Ghraib cannot be addressed in isolation," said Deborah Pearlstein, the Director of Human Rights First's U.S. Law and Security Program. "The United States government is holding prisoners in a secret system of off-shore prisons beyond the reach of adequate supervision, accountability, or law."
Human Rights First is calling for a comprehensive global response by U.S. authorities to end secret detentions, to investigate abuses, and to put necessary corrective measures in place.
The report, called "Ending Secret Detention," concludes that the secrecy surrounding this network of detention facilities, as it has been constructed and operated by the United States, makes "inappropriate detention and abuse not only likely, but inevitable." Human Rights First calls on the Administration to give the International Committee of the Red Cross (ICRC) immediate access to all those it is holding in custody in the "war on terror."
The report outlines what is known about this global detention system and finds that it is, to varying degrees in different locations, failing to meet existing obligations under U.S. and international law.
These obligations include:
* Affording the ICRC unfettered access to all detainees held in the course of armed conflict
* Providing every individual in custody some recognized legal status
* Disclosing the names of all individuals detained to their families and friends
In a chapter called "The Purpose Behind the Law," the report argues that the United States' illegal treatment of detainees puts U.S. forces abroad at greater risk of the same kinds of torture and ill treatment. It also describes how these illegal practices seriously undermine the United States' ability to forge alliances throughout the international community – a goal essential to defeating terrorism over the long term. "The United States' practices in its global network of detention facilities also has a deeply negative effect on the U.S. ability to combat the threat of terrorism," the report finds, "which depends critically on a visible demonstration that U.S. deeds match its words in supporting democracy and human rights."
To come into compliance with the law and to prevent future abuse, Human Rights First calls on the Administration to take a series of steps, including:
(1) Granting the ICRC unrestricted access to all U.S.-controlled detention facilities around the world.
(2) Disclosing to Congress and the ICRC the location of all U.S.-controlled detention facilities worldwide, and providing a regular accounting of the number and nationality of all held.
(3) Ordering a thorough, comprehensive, and independent investigation of all U.S.-controlled detention facilities, and submitting the findings of the investigation to Congress.
(4) Taking all necessary steps to inform the immediate families of those detained of their relatives' capture, location, legal status, and condition of health.
Comment: The complete report can be downloaded here in pdf format.
Click here to comment on this article
Anti-Terror Laws Target Americans, Not Just Terrorists
By LANCE GAY
Scripps Howard News Service
Jun 15, 2004

Federal and state prosecutors are applying stiff antiterrorism laws adopted after the 9/11 attacks to broad, run-of-the-mill probes of political corruption, financial crimes and immigration frauds.
If the government gets its way, even routine transactions of buying or selling American homes could soon come under the scrutiny of money-laundering provisions of the USA Patriot Act. The Treasury Department, which already has caught up financial transactions in casinos, storefront check-cashing stores and auto dealers for scrutiny, wants to expand Patriot Act coverage to home purchases as well.
Since 9/11, critics say the greatest effect of new state and federal antiterrorism laws has been on crimes already covered by other laws.
Peter Swire, a law professor at Ohio State University, recalled that Congress adopted antiracketeering laws in 1970 with the intent to thwart mobsters, but the punitive laws have since been broadened and put to use in civil cases against corporations, and most recently against the organized campaigns of pro-life protesters against abortion clinics.
Swire worked in the Clinton administration and chaired a White House working group looking at issues involved with electronic surveillance. He said many Patriot Act provisions, which sped through Congress within days after 9/11, were proposals that either Congress or the White House had previously rejected. Many provisions are slated to expire next year unless Congress makes the changes permanent.
Click here to comment on this article
FBI Asks for Secret Patriot Act Searches

The FBI has asked to use a controversial anti-terrorism law that allows it to secretly review everything from confidential business records to what books a person checks out of the library, the nation's top civil rights group said Thursday
NEW YORK -- The FBI has asked to use a controversial anti-terrorism law that allows it to secretly review everything from confidential business records to what books a person checks out of the library, the nation's top civil rights group said Thursday.
The American Civil Liberties Union said documents uncovered during court challenges to the Patriot Act reveal for the first time that the FBI sought permission last year to conduct secret searches under Section 215 of the law.
Last September, at a time when the section was drawing widespread criticism from librarians, booksellers and civil rights groups, U.S. Attorney General John Ashcroft said the power had never been used. Records obtained by the ACLU show that the FBI asked for permission to use the law a few weeks later.
The provision allows the FBI to get court permission to search confidential records as part of terrorism investigations. The target need not be a suspected terrorist, and the government can review personal data without the targets ever knowing.
The ACLU filed suit in Detroit last year to overturn Section 215 of the law. The Justice Department followed with a motion in October asking a federal judge to dismiss the suit because the FBI had never applied for an order under the provision. Jameel Jaffer, an ACLU lawyer, said oral arguments on the dismissal motion were held in December and the government never clarified the section had been invoked.
Click here to comment on this article
US paranoid and isolated as Green Zone policy fails
By Patrick Cockburn in Baghdad
19 June 2004
An Iraqi friend, who feared for his life because he was close to the Americans, used to live inside the Green Zone, the heavily protected area in central Baghdad where the US-led Coalition Provisional Authority (CPA) has its headquarters. One day he fell into conversation with an American soldier guarding one of the gates. The soldier said he was of Iraqi origin and could speak Arabic. He added that security was not quite as tight as it looked since prostitutes were regular visitors to the zone.
My friend, a little alarmed, decided to investigate. He went to a house which was being used as a brothel. He says: "In the toilet I found that the women were writing pro-Baath party, anti-American and patriotic slogans with their lipstick on the mirrors." Their clients could not tell what they had written because it was in Arabic.
The story illustrates the way in which the CPA officials became wholly isolated from the real opinions of Iraqis. Arriving in the wake of the war last year they cut themselves off inside Saddam Hussein's old palace complex. They were as remote from the lives of ordinary Iraqis as if they lived in a Martian spaceship which had temporarily touched down in the centre of Baghdad.
[...] Much of the security is in the hands of private companies. One day I had an interview with an Iraqi minister inside the zone. We had arranged it over the phone. The meeting never took place. I was first asked who I was by a friendly Nepalese soldier, then questioned by a nervous Algerian and finally stopped by a paunchy security man who, from his accent, came from Mississippi or Alabama.
"We can't let in journalists," he said in a suspicious and hostile tone. "They are a security threat." I asked exactly whom they had threatened. The security man said: "They killed the president of Afghanistan."
It turned out he had read somewhere of Ahmed Shah Massood, the Afghan warlord, being assassinated by two Moroccans with Belgian passports pretending to be a television crew. I said these were hardly typical of the journalistic profession but he was unconvinced.
Click here to comment on this article
Bush told he is playing into Bin Laden's hands
Al-Qaida may 'reward' American president with strike aimed at keeping him in office, senior intelligence man says
Julian Borger in Washington
The Guardian
Saturday June 19, 2004
A senior US intelligence official is about to publish a bitter condemnation of America's counter-terrorism policy, arguing that the west is losing the war against al-Qaida and that an "avaricious, premeditated, unprovoked" war in Iraq has played into Osama bin Laden's hands.
Imperial Hubris: Why the West is Losing the War on Terror, due out next month, dismisses two of the most frequent boasts of the Bush administration: that Bin Laden and al-Qaida are "on the run" and that the Iraq invasion has made America safer.
In an interview with the Guardian the official, who writes as "Anonymous", described al-Qaida as a much more proficient and focused organisation than it was in 2001, and predicted that it would "inevitably" acquire weapons of mass destruction and try to use them. [...]
The fact that he has been allowed to publish, albeit anonymously and without naming which agency he works for, may reflect the increasing frustration of senior intelligence officials at the course the administration has taken.
Peter Bergen, the author of two books on Bin Laden and al-Qaida, said: "His views represent an amped-up version of what is emerging as a consensus among intelligence counter-terrorist professionals."
Anonymous does not try to veil his contempt for the Bush White House and its policies. His book describes the Iraq invasion as "an avaricious, premeditated, unprovoked war against a foe who posed no immediate threat but whose defeat did offer economic advantage.
"Our choice of timing, moreover, shows an abject, even wilful failure to recognise the ideological power, lethality and growth potential of the threat personified by Bin Laden, as well as the impetus that threat has been given by the US-led invasion and occupation of Muslim Iraq."
In his view, the US missed its biggest chance to capture the al-Qaida leader at Tora Bora in the Afghan mountains in December 2001. Instead of sending large numbers of his own troops, General Tommy Franks relied on surrogates who proved to be unreliable.
"For my money, the game was over at Tora Bora," Anonymous said.
Yesterday President Bush repeated his assertion that Bin Laden was cornered and that there was "no hole or cave deep enough to hide from American justice".
Anonymous said: "I think we overestimate significantly the stress [Bin Laden's] under. Our media and sometimes our policymakers suggest he's hiding from rock to rock and hill to hill and cave to cave. My own hunch is that he's fairly comfortable where he is." [...]
Comment: Osama probably is quite comfortable given the Bin Laden's family's relationship with the Bushes.
"What I think we're seeing in al-Qaida is a change of generation," he said."The people who are leading al-Qaida now seem a lot more professional group.
"They are more bureaucratic, more management competent, certainly more literate. Certainly, this generation is more computer literate, more comfortable with the tools of modernity. I also think they're much less prone to being the Errol Flynns of al-Qaida. They're just much more careful across the board in the way they operate."
Comment: Isn't it amazing how al-Qaeda morphs into whatever type of threat the Bush administration happens to need at the moment?
As for weapons of mass destruction, he thinks that if al-Qaida does not have them already, it will inevitably acquire them.
The most likely source of a nuclear device would be the former Soviet Union, he believes. Dirty bombs, chemical and biological weapons, could be home-made by al-Qaida's own experts, many of them trained in the US and Britain.
Anonymous, who published an analysis of al-Qaida last year called Through Our Enemies' Eyes, thinks it quite possible that another devastating strike against the US could come during the election campaign, not with the intention of changing the administration, as was the case in the Madrid bombing, but of keeping the same one in place.
"I'm very sure they can't have a better administration for them than the one they have now," he said.
"One way to keep the Republicans in power is to mount an attack that would rally the country around the president." [...]
Anonymous believes Mr Bush is taking the US in exactly the direction Bin Laden wants, towards all-out confrontation with Islam under the banner of spreading democracy.
He said: "It's going to take 10,000-15,000 dead Americans before we say to ourselves: 'What is going on'?"
Comment: Is the current direction what Bin Laden wants, or what Bush wants?
Click here to comment on this article
Bush touts Qaeda-Saddam ties by e-mail
By Adam Entous
Friday June 18, 09:59 PM
FORT LEWIS, Washington (Reuters) - U.S. President George W. Bush is pressing ahead with charges of Iraqi ties to al Qaeda in campaign speeches and e-mails to key constituents, despite a government commission's finding of no collaboration.
In fact, the White House on Friday asserted support from the commission, which as part of its probe into the September 11, 2001 attacks reported this week there was no evidence that ousted Iraqi leader Saddam Hussein and al Qaeda had developed a "collaborative relationship."
"9-11 Commission Staff Report Confirms Administration's Views of al Qaeda/Iraq Ties," a headline read in a White House e-mail to Jewish leaders on Friday.
Bush also used his first campaign swing since the commission's staff report was issued to repeat charges about high-level contacts between Iraq and al Qaeda.
The commission's finding that Iraq and al Qaeda had not collaborated came in contrast to Bush administration rhetoric both before and after the U.S.-led war on Iraq. Bush argued that Iraqi ties with the militant group blamed for the September 11 attacks constituted an unacceptable threat.
Some officials, including Vice President Dick Cheney, have suggested an Iraqi role in the September 11 attacks. Bush later ruled out that possibility, but many Americans still believe it, and critics have accused the administration of misleading the public.
In its e-mail to Jewish leaders, the White House said the commission "supports the Bush administration's long-standing conclusion that there was no evidence of 'collaboration' between Iraq and al Qaeda on the 9-11 attacks against the United States.
"The administration has never suggested that Iraq 'collaborated' or 'cooperated' with al-Qaeda to carry out the 9-11 attacks," said the mailing, which was obtained by Reuters. [...]
Bush, at a fundraiser in Spokane, Washington on Thursday, said Saddam had provided "safe haven" to Abu Musab al-Zarqawi, the suspected al Qaeda operative who, he said, "still kills in Iraq today."
On Friday, he returned to Zarqawi during a rally for troops at Ft. Lewis. "He was the fellow who was in Baghdad at times prior to our arrival," Bush said. "He was operating out of Iraq. He was an Al Qaeda associate. See, he was there before we came. He's there after we came."
Analysts said Bush was employing a common campaign tactic, shaping public perception through repetition.
"All of this comes in the context of a political campaign. There are so many allegations being exchanged that people lose track of who is right and who is wrong," said Bruce Buchanan, a political scientist at the University of Texas and a longtime Bush-watcher. [...]
Click here to comment on this article
Rumsfeld Admits He Told Jailers to Keep Detainee in Iraq Out of Red Cross View
WASHINGTON, June 17 - Senior Pentagon officials acknowledged Thursday that a suspected Iraqi terrorist who was held in a military jail - but kept off prison rosters - should have been registered more quickly with the International Committee of the Red Cross.
But the officials said the fact that the secret detention of the captive, who was jailed near the Baghdad airport without records, stretched for seven months was probably attributable to a bureaucratic breakdown.
Defense Secretary Donald H. Rumsfeld said Thursday at a Pentagon news briefing that he ordered the detainee held without a registration number at the written request of George J. Tenet, the director of central intelligence.
At the same briefing, Daniel J. Dell'Orto, the Pentagon's principal deputy general counsel, said the initial decision to hold the detainee without registering him was permissible, at least temporarily, for security reasons.
But he added: "We should have registered him much sooner than we did. It didn't have to be at the very instant we brought him into our custody. And that's something that we'll just have to examine as to whether there was a breakdown in the quickness with which we registered him."
Pentagon officials declined to discuss Mr. Tenet's reason for wanting the detainee, believed to be a high-ranking officer of Ansar al-Islam, a terrorist organization, held off the prison rolls. An agency spokesman said the C.I.A. would have no comment on Mr. Tenet's reasoning
Comment: Do you ever get tired of being lied to? It wouldn't be so bad if most people accepted the fact that their "leaders" lie, but so many continue to believe that our government representatives have our best interests at heart, despite the vast amount of clear evidence to the contrary.
Click here to comment on this article
'Catastrophic Event' Feared as Iraqi Sovereignty Nears
Shannon Augustus
Correspondent
(CNSNews.com) - With less than two weeks until the U.S. relinquishes political authority in Iraq, one retired American general fears terrorists are planning "a catastrophic event," one that "is going to make 9/11 look like kid's play."
Retired Air Force Lt. Gen. Thomas G. McInerney spoke Wednesday at an event sponsored by the Foundation for the Defense of Democracies, an institution that claims "to focus on policies to best end terrorism."
McInerney reminded his audience that several nation-states could threaten the fragile democracies in Afghanistan and Iraq. He mentioned Pakistan, Saudi Arabia, Iran, North Korea, and Russia as examples.
"Iraq has become the battleground," he said. "The fundamentalists cannot afford to let us be successful to create freedoms in Iraq." According to McInerney, the future of Iraq is modeled under "the five freedoms," freedom of education, economy, information, individual and governance.
Comment: Again we see this word "freedom" and it's many applications and uses. While it may sound very noble to advocate freedom of "education, economy, information, individual and governance", for the Iraqi people, what the good retired Air Force Lt. Gen. Thomas G. McInerney does not tell us is that the nature of all these "freedoms" are determined by those bestowing the "freedoms" themselves.
Jonathon Schanzer from The Washington Institute said the terrorist threat in Iraq involves "a number of overlapping and concentric circles representing different groups."
Comment: Indeed, and we wonder just which nations might be represented among those "different groups". Which groups have a long track history, spanning many decades, of fomenting and practicing "terrorism". Here's a hint - it is NOT "al-Qaeda".
Click here to comment on this article
UN Issues Worldwide Nuclear Attack Warning

The United Nations nuclear watchdog has issued a worldwide high-security alert warning countries about the dangers of possible nuclear terrorism attacks. South African government's security agencies received several warnings from the International Atomic Energy Agency two weeks ago about the possible threat of a terrorist nuclear attack, either occurring in this country or being launched from it.
The United Nations nuclear watchdog has issued a worldwide high-security alert warning countries, including South Africa, about the dangers of possible nuclear terrorism attacks.
Information given to the Pretoria News shows that the South African government's security agencies, including the police (SAPS), received several warnings from the International Atomic Energy Agency two weeks ago about the possible threat of a terrorist nuclear attack, either occurring in this country or being launched from it.
The warnings were issued by the IAEA on June 2 to all countries using nuclear power, or in possession of or manufacturing nuclear weapons - and gave advice on how to combat the smuggling of nuclear materials for "dirty bombs".
Comment: It is interesting that this warning comes from the South Africans, and includes the possibility of either an attack being launched from there or the materials for an attack being procured there. Over the years, Israel, and it's intelligence agencies have had many contacts with South Africa, not least of which was the co-operation of those two countries on the development of "ethnic specific weapons" See our Signs supplement for more.
Click here to comment on this article
By Chris Floyd
Surely it is now time for all the Bush-bashers and war critics -- on both left and right -- to swallow their pride, put aside their partisanship, and admit the stone-cold truth:
The invasion and occupation of Iraq has been a rousing success.
For despite many setbacks and dark days, it cannot be denied that George W. Bush has accomplished exactly what he set out to do in launching his aggression: the installation -- through "a heavy dose of fear and violence," as one U.S. commander eloquently put it -- of a client state in Iraq, led by a strongman who will facilitate the Bush Regime's long-term (and long-declared) strategic goal of establishing a permanent military "footprint" in the key oil state, while also guaranteeing the short-term goal of opening the country to exploitation by Bush cronies and favored foreign interests. All of this has now been done -- and even sealed with the approval of the UN Security Council.
True, in its quest to install a "Saddam Lite" -- more pliant and presentable than the old Bush-Reagan partner -- the Regime had to change horses in midstream, swapping its early favorite, Ahmad Chalabi, the convicted fraudster, suspected Iranian spy and Pentagon-paid purveyor of warmongering lies, for a late-breaking dark horse: Chalabi's cousin and rival, Iyad Allawi, former Baathist enforcer, proudly confessed CIA tool -- and the leader of a terrorist campaign that killed dozens of Iraqi civilians, The Independent reports.
Under the direction of CIA paymasters, Allawi and his Iraqi National Accord carried out a terror bombing campaign in Baghdad during 1994-95. Their targets included a mosque, a movie house and a newspaper -- the latter strike killing a child passing by. Ex-CIA operatives from those glory days said a bus full of schoolchildren was also blown apart -- although they admitted they weren't sure which of their paid terrorist groups were responsible for that one, The New York Times reports. But conservative estimates put at least 100 terrorist murder notches in Allawi's stylish Gucci belt.
Obviously, this man of blood-and-iron action was much to be preferred to his windbag cousin, who could offer little more than lies and larceny. So Chalabi got the customary shiv in the back -- the fate of all retainers who prove superfluous to the Bush Family's ambitions -- while Allawi was named prime minister of the newly "sovereign" government. One of his first acts was to "invite" the American occupiers to stay on. Meanwhile, just before the "transfer," U.S. Viceroy Paul Bremer installed Bushist "commissioners" throughout the ministries of the "sovereign" state. These moles were given budgetary and prosecutorial powers, ensuring that administrative control -- and the flow of loot -- would remain firmly in Washington's hands.
The whole adventure has been a win-win scenario for the Bushists from the start, no matter how it ends up. This is what opponents of the war -- and even most of its supporters -- have failed to grasp, because they don't understand what the Bush Family is about. Put simply, the Bushes represent the confluence of three long-established power factions in the American elite: oil, arms and investments. These groups equate their own interests, their own wealth and privilege, with the interests of the nation -- indeed, the world -- as a whole. And they pursue these interests with every weapon at their command -- including war, torture, deceit and corruption. Democracy means nothing to them -- not even in their own country, as demonstrated in 2000. Laws are to keep the common herd in line; they don't apply to the elite, as Bush's own lawyers asserted openly in their memos establishing his "inherent power" to "set aside the law" and order any crime in the name of his self-proclaimed "war on terror."
The Iraq war has been immensely profitable for these factions and their tributaries; billions of dollars in public money have already poured into their coffers. The aftermath of the war promises equal if not greater riches. Even if the new Iraqi government maintains state control of its oil industry, there are still billions to be made in servicing, refining, distribution and oilfield security, as in Saudi Arabia. Likewise, the new Iraqi military will require billions more in weapons and equipment -- bought from the U.S. arms industry. And as with Saudi Arabia, oil money from the new Iraq will pump untold billions into American banks and investment houses.
Even in the worst-case scenario, if the Americans had to pull out tomorrow, abandoning everything -- their bases, their "commissioners," their contracts, their collaborators -- the Bushist factions still come out ahead. Not only has their already incalculable wealth been vastly augmented (with any potential losses indemnified by U.S. taxpayers), but their deeply entrenched sway over American society has also increased by several magnitudes. No matter who controls the government, the militarization of America is so far gone now it's impossible to imagine any major rollback in the gargantuan U.S. war machine -- 725 bases in 132 countries, annual military budgets nearing $500 billion, $1 trillion in new weapons systems moving through the pipeline. Indeed, John Kerry promises even bigger war budgets and more troops if elected. He poses no threat to the factions' power.
Has Bush's war brought democracy to Iraq? Has it dealt a blow to terrorism? Has it made America -- or the Middle East, or the world -- any safer? No. But it was never intended to do those things. All this blood and chaos -- this mass murder -- has had but one aim: enhancing the power of a handful of elites. This mission has been accomplished. And there is not the slightest chance that any of the perpetrators will ever face justice.
That, my friends, is victory.
Click here to comment on this article
Falluja house blast kills 20 Iraqis
Saturday June 19, 11:43 AM
FALLUJA, Iraq (Reuters) - A blast has destroyed a house in the restive Iraqi city of Falluja overnight, killing 20 Iraqis and wounding at least four, witnesses and hospital officials say.
Some witnesses said the house had been hit in a U.S. helicopter strike. The U.S. military had no immediate information about the incident on Saturday.
In April, hundreds of Iraqis were killed in fierce fighting between U.S. Marines and guerrillas in Falluja, 50 km (32 miles) west of Baghdad. A truce was later agreed, under which an Iraqi force was put in charge of security in the city.
Click here to comment on this article
Missile falls off CF-18 onto Yellowknife golf course
Fri, 18 Jun 2004 17:50:18
YELLOWKNIFE - Yellowknife's golf course was shut down on Friday after an unarmed missile fell off a Canadian Forces CF-18 jet and landed on the driving range.
The jet was landing at a nearby airport when the AIM-7 Sparrow missile dropped off. Police closed an adjacent highway for more than an hour.
Maj. Rob Carter said it was a real missile, not a practice or training device. Carter said the safety systems were on and there was no danger of the missile exploding.
An official at Norad's Winnipeg office said five bombs or rockets have accidentally fallen off CF-18s across Canada since 1990.
"We take every reasonable precaution that we can to make sure that when something is mounted on the aircraft it's mounted correctly and properly, " said Capt. Dave Muralt. "Unfortunately, sometimes things happen." [...]
Click here to comment on this article
Canadian bettor wages $110,000 US on Bush re-election
10:47 PM EDT Jun 18
LONDON (AP) - A Canadian bettor has gambled $110,000 US, about $150,000 Cdn, that President George W. Bush will win re-election in November, the largest wager Ladbrokes bookmakers has ever taken on an American vote, it said Friday. [...]
Comment: If the PTB stage another "alleged al-Qaeda" terrorist attack on American soil, resulting in Bush declaring martial law and naming himself absolute dictator, does the bet still stand?
Click here to comment on this article
Kerry targets head of Quebecor
Jun 18 2004 12:01 PM EDT
MONTREAL - U.S. democratic presidential hopeful Sen. John Kerry is reprimanding the head of Quebecor, Pierre-Karl Péladeau.

Kerry has written a letter to the President and CEO of the Quebecor World Inc., accusing him of creating a climate of fear in a Quebecor World plant in the United States. The letter asks Péladeau to respect workers' freedom to form a union.
Workers in Quebecor's Olive Branch, Miss. facility — and in plants throughout the United States — are trying to join the Graphic Communications International Union (GCIU).
Sen. Kerry sent the letter to Péladeau after meeting with Quebecor employee Larry Johnson, who complained about Quebecor management's harassment and intimidation of workers.
A spokesperson for Quebecor says the American unions are trying to use Quebec-style tactics to recruit members—something, he says, is forbidden under American law.
Luc Lavoie says it is well known that Kerry has ties with one of the two unions at the plant in Olive Branch, Miss.
Click here to comment on this article
Moore cautions Canadians about Iraq
Canadian Press

Toronto — Hopefully Canadians will not set a trend at the end of the current federal election and vote into power a political party that says it would have joined the Bush administration's invasion-of-Iraq coalition, says U.S. filmmaker Michael Moore.
"For you to go backwards would be a horrible thing to see happen," the scruffy-faced Moore said when asked about the stance of Conservative Leader Stephen Harper. He said he was grateful the former Liberal government stayed out of Iraq. [...]
Click here to comment on this article
Charges laid in school chemical scare
Thornhill, Ont — York Regional Police have laid charges against a 17-year-old student following a chemical scare that temporarily closed a Thornhill school.
St. Elizabeth Catholic High School was evacuated Tuesday after dozens of students touched a mysterious purple powder that had been scattered on stair railings and doorknobs.
The substance was later determined to be visible stain powder, a non-toxic substance used to identify thieves.
The suspect surrendered to police Thursday, and was charged with nuisance and mischief.
In addition to a suspension, the student will not be allowed to write exams with other students, participate in graduation activities or attend the school prom.
Click here to comment on this article
Blind River's ahead — by 10 minutes
By ROCCO FRANGIONE, Special to The Star
Local News - Thursday, June 17, 2004 @ 09:00
BLIND RIVER — This may read like an X Files story, but something in the Blind River area is moving electrically powered clocks ahead by 10 minutes. Hydro One is not only surprised but stumped.
As best as can be determined, the time jumping seems to have started this past Monday.
Local residents didn't start talking about it until Wednesday because many thought someone in their home put the clocks ahead or it was an isolated incident.
Local media became aware of the situation when about 10 residents in the Blind River area called an Elliot Lake radio station Wednesday morning asking staff if they knew why the clocks in Blind River were jumping 10 minutes ahead.
What type of clocks that are affected appears very specific: electrically-powered digital clocks on stoves and microwaves, as well as clock radios. VCR or television clocks don't appear to be affected.
"It first happened to us Monday morning," said Perry Boyer, who works at the Mississauga First Nation band office.
"My daughter walked to her bus stop at the usual time of 8:10 a.m. and when she got there she thought she had missed the bus because no one else was there. So she started to walk back home and that's when she saw other students headed to the bus stop."
Boyer said it turned out his daughter had left home 10 minutes earlier because of the time jump.
"When she got back home and we found the clock was 10 minutes ahead she asked why I moved it up," Boyer said. "I'll do that sometime, but not this time. So we moved the clock back 10 minutes. But on Tuesday morning the same thing happened. The clock was ahead by 10 minutes and my daughter again left too early for her bus. When I got to work Tuesday my co-workers told me they had encountered the same type of incident . . ."
Boyer said he again moved the clock back on Tuesday and Wednesday morning he found it was about five minutes ahead as the Boyer household prepared for work or school.
Boyer said the time shifting only affected electrical clocks in his home and that battery operated clocks were fine.
Because of this, Boyer dismissed the incident as hydro related.
Ken Corbiere, the Town of Blind River's administrator, confirmed he also experienced the clocks at his home moving ahead.
"I thought it was just me until I mentioned it at work," Corbiere said.
That's when he learned his co-workers also experienced the same problem.
"But no one said anything because we all thought it was just happening to us individually. One thing I did notice though is the clocks on our computers have not been affected by whatever's happening but our dial hand clock at the Town Hall, which is electrically powered, was affected."
A call to Hydro One only deepened the mystery.
Daffyd Roderick, Hydro's media spokesman, said the events "were very unusual."
"It isn't a problem we've encountered in the past," Rodderick said. "There may be something else going on here. But something affecting only clocks is highly unlikely to be hydro."
Rodderick said if there is some kind of voltage fluctuation, normally that should burn a digital clock because of the sudden surge in power. But that's not happening, which is one reason why Hydro One doesn't believe hydro is causing the time jumps.
Engineers Rodderick checked with at Hydro One are stymied but Rodderick said he planned to keep looking into the matter.
Click here to comment on this article
Surprise Meteor Shower Possible in June
By Joe Rao
SPACE.com's Night Sky Columnist, SPACE.com
Fri Jun 18,11:00 AM ET
Meteor enthusiasts will likely be out in force in the coming nights, hoping to catch a glimpse of an on-again, off-again meteor display. Special emphasis will be placed on two specific nights: June 22-23 and June 26-27.
Ironically, the month of June is usually not noteworthy for any major meteor showers.
Yet six years ago, during the final weekend of June 1998, sky watchers worldwide were caught off guard by an unexpected shower of bright meteors and fireballs.
From Japan, for instance, came reports of meteors that were visible even through heavily overcast skies. Reports from visual observers in other regions suggested that this surprise meteor display produced meteor rates of anywhere from 50 to 100 per hour and lasted more than half a day.
Similar bursts of June meteor activity were noted many decades ago, in 1916, 1921 and again in 1927. Because the meteors seemed to fan-out from a region of the sky near the northern border of the constellation of Bootes, the Herdsman, they became popularly known as the "June Bootids."
Comet bits
It was also in 1916 that the legendary British meteor observer, William Denning, first suggested that these meteors were bits and pieces shed by the Comet Pons-Winnecke, a rather small, dim object and a member of the Jupiter family of comets. Such comets are so-named because they have their aphelia the point in their elongated orbits that place them farthest from the Sun at roughly the same distance of the planet Jupiter. [...]
So if the meteoroids that produced the bright 1998 display are still basically moving around the Sun in a 6-year orbit, does that mean that we'll be in for a repeat performance in 2004? Viewpoints are mixed.
Jrgen Rendtel, president of the International Meteor Organization, believes that 2004 could be another good year to look for the June Bootids.
Rendtel points out that on Sunday, June 27 at 01h GMT (which corresponds to Saturday, June 26 at 9:00 p.m. EDT) the Earth should be passing through essentially the very same region of the meteoroid stream as in 1998.
That time would be the middle of the peak activity seen in 1998, but since that display lasted for many hours, observers worldwide should stay alert through Saturday night on into Sunday morning for any unusual or enhanced meteor activity.
On the other hand, David Asher's belief is that little or nothing will be observed, based primarily on the simple argument that unusual numbers of bright meteors should also have been seen in 1992 and 1986, but nothing apparently occurred.
In recent days, a different forecast for the June Bootids has been issued by Jerimie Vaubaillon of the Institut de Mcanique Cleste et de Calcul des phmrides, in Paris, France and Russians Sergey Dubrovsky and Sergey Shanov.
Their calculations suggest that the Earth will interact with a swarm of meteoroids that were ejected by Comet Pons-Winnecke at not just one, but several of its past visits to the Sun, most notably in 1819, 1825, 1830, 1836 and perhaps 1875. In addition, the predicted peak for this activity comes several days earlier than Rendtel's suggestion: Wednesday, June 23 at 11h GMT (7 a.m. EDT). [...]
Click here to comment on this article
Western drought beats Dust Bowl
By Angie Wagner
The Associated Press
LAS VEGAS -- The drought gripping the West could be the biggest in 500 years, with effects in the Colorado River basin considerably worse than during the Dust Bowl years, scientists at the U.S. Geological Survey said Thursday.
"That we can now say with confidence," said Robert Webb, lead author of the new fact sheet. "Now I'm completely convinced."
The Colorado River has been in a drought for the entire decade, cutting an important source of water for millions of people across the West.
Click here to comment on this article
Bezymyanny volcano erupts in Kamchatka
15:36 2004-06-19
The eruption of the Bezymyanny volcano (2,869 meters) has started on the Kamchatka peninsula (Russia's northeast). Strong underground shakes were fixed at 8.30 local time (23.30 Moscow time), the local seismological station told RIA Novosti.
The eruption is accompanied with the ejection of ash and gas columns 8-10 kilometers into the atmosphere. The ash trail stretching to the southeast is clearly seen on the satellite photos provided by the Alaska Volcano Observatory.
The Bezymyanny volcano last erupted on January 14-15, 2004. Its eruptions are strong but short and occur once or twice a year.
The eruptions do not threaten Kamchatka settlements. The nearest town of Klyuchi is located 40 kilometers north to the volcano. Ash ejection is dangerous for airplanes, tourists, fishermen and hunters.
Click here to comment on this article
Fatal earthquake that wrecked Bam yields archaeological gold
By Angus McDowall in Bam
19 June 2004
Aerial photographs of the Iranian city of Bam, which was destroyed in an earthquake last year that killed more than 26,000 people, have revealed important new archaeological sites.
One discovery dates from between 2,400BC and 2,600 BC, proving the city is centuries older than experts had thought. Another site, from medieval times, showed that the community then practised religious and cultural tolerance but was threatened by marauding Turkic tribes and the Mongol invasion.
The history of the city rests on an astonishing network of qanats, huge underground irrigation channels, kilometres long.
Click here to comment on this article
Southern Iranian city of Lali in Khuzestan province hit by quake
6/19/04
Tehran, June 19, IRNA -- An earthquake measuring 3.5 degrees on the Richter scale once again hit the city of Lali, in the southern province of Khuzestan, on Friday night.
The seismological base of Tehran University's Geophysics Institute registered the tremor at 22:42 local time.
An earlier quake, measuring 3.9 degrees on the Richter scale, jolted the suburbs of the city on Friday at 20:12 local time.
There were no immediate reports of any casualties or damage to property caused by these quakes.
Iran is situated on some of the world's most active seismic faultlines and quakes of varying magnitudes are usual occurrences.
Click here to comment on this article
Water From Burst Dam Floods Brazil City
Fri Jun 18, 4:05 PM ET

SAO PAULO, Brazil - A dam ruptured in northeastern Brazil, flooding a small city and killing at least three people, officials said Friday.
The Camara Dam on the Mamanguate River burst Thursday night and flooded the city of Alagoa Grande in Paraiba state, some 1,300 miles northeast of Sao Paulo.
"Rescue workers have recovered three bodies, but at least four people are reported missing and feared dead," said Marco Alfredo, spokesman for the Paraiba state government.
Antonio Soares da Silva of the state's Water Resources Department said the rupture was caused by a "construction flaw."
Click here to comment on this article
Floods submerge 50 villages in eastern India
June 19, 2004
PATNA, India (AFP) - At least 50 villages were submerged and rail services paralysed as the first of the annual flash floods hit the eastern Indian state of Bihar, an official said.
There were no immediate reports of casualties, the official in the state's flood control centre said. [...]
Click here to comment on this article
Hyperdimensional "window faller" subject of budget movie

Thursday, June 17, 2004
By John Intardonato
Staff Writer
The question of whether Napa Valley is big enough for two famous filmmakers may be tested soon -- on Halloween. That is the release date for a new film, titled "CABRAS," being made on location on Spring Mountain by 1997 St. Helena High School graduate, Fredy Polania.
The 26-year-old director plans to enter his low budget, all-volunteer cast, sci-fi film in the Sundance and the Cannes Film Festivals.
"We've been filming for nine months," Polania said. "I think it's a great film. It would probably cost a half million dollars to produce. We're making it for less than $30,000." [...]
The movie is based on a true incident, which took place near Flagstaff, Arizona in 1992. According to Polania, three young people were found murdered on a cotton ranch. They, along with a fourth companion, were returning to San Diego from a camping trip to Colorado. The body of a farm hand was also found at the scene.
The murders were never solved, according to Polania. The fourth camper, Jake Withers, has never been seen; and the farm owner, 60-year-old Stanley Payton, has also disappeared. Although the victims all had slashes on their necks and backs, there was no blood present, either in the bodies or on the ground.
Polania's guarded about the plot but it draws heavily from his influences. "It has to do with the chupacabra mysteries which first began in Puerto Rico and have spread to many parts of Latin America and the Southwest," he said. "I didn't want to use that as the title, because it might be too hard to pronounce, and people would think it was a Spanish movie, which it isn't."
Chupacabra means "goat sucker" in Spanish and is the subject of many monster stories. The chupacabra is a creature, either real or imagined, that has wreaked havoc on farm animals, and occasionally humans as well. It punctures and mutilates and then removes only the blood from its prey, leaving the corpse desiccated.
UFO Magazine claims it can cite more than 2,000 such incidents from Klamath Falls, Oregon, to South America, and even China. Most of them have been in Puerto Rico and Mexico.
UFO enthusiasts believe the creature was the product of genetic manipulations by human agencies. Allegedly a Chinese-Russian scientist by the name of Dr.Tsian Kanchen produced the strain. He was able to do this by picking up the bioenergetic field of the DNA of living organisms and transfer it electronically to other living organisms -- Whew!
Chupacabras are among the creatures called Anomalous Biological Entities, or ABEs. Although there are many variations, the consensus describes the chupacabra as a small, tailless dinosaur with quills down the back. It has the head of an alien, sharp claws, and carries a stench of sulfur. It has vampire tendencies as well.
"The farm worker was a husky, Vietnam veteran," and therefore not easy prey, Polania said. "So people believe it was some sort of strange animal. The fact there was no blood anywhere brought out the idea of the chupacabras. The mysterious disappearance of the farm owner and one of the campers adds to the mystery. The local police spent two weeks looking and found nothing."
How can the story miss? You even have a mad Chinese-Russian scientist. Now, all you need to do is link him up with Saddam Hussein, who planned on unleashing millions of chupacabras on unsuspecting Americans, while they wait in line to buy gas. Add warm, buttered popcorn, an R rating, and keep your eyes peeled on Halloween night.
Click here to comment on this article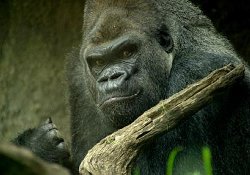 Gorilla's Leap May Lead to Zoo Redesigns
BY LISA FALKENBERG, Associated Press Writer
Fri Jun 18,10:30 PM ET
DALLAS - A cheetah could do it. So could a chimpanzee. But no one expected a stocky, knuckle-dragging 340-pound gorilla to leap across a 12-foot-wide moat and a wall that separated him from visitors at the Dallas Zoo.
But zoo investigators say that is exactly what happened the day 13-year-old Jabari escaped and went on a 40-minute rampage in March, snatching up a toddler with his teeth and injuring three other people before being shot to death by officers.
The gorilla's flying leap has astounded primate experts and is leading some to rethink the design of the gorilla exhibits at the nation's zoos.
"All it does is give you pause and you think, 'This may be one championship gorilla here, but I've got to be careful because maybe I've got one too,'" said Terry L. Maple, former director of Zoo Atlanta for 17 years, who has written about gorilla behavior.
At the Dallas Zoo, animals in the gorilla enclosure are roughly at visitors' eye level. Zoo officials who conducted a three-month investigation announced this week that they believe Jabari got a running start and sailed over the trench, clearing the 14-foot wall and an electrical wire atop it that is supposed to give a mild shock.
Some experts speculate Jabari may have been doing a "display run," a showy charge that younger males perform for females or other audiences. Others say he could have been motivated by fear, anger or desire to breed.
Dallas Zoo officials believe he leaped because they could not find evidence of human error, such as open doors, or any objects that could have aided his escape. But zoo director Rich Buickerood acknowledged: "We still have not had anyone come forward yet to say they actually witnessed the event." [...]
Click here to comment on this article
---
Remember, we need your help to collect information on what is going on in your part of the world!
We also need help to keep the Signs of the Times online.
---

Check out the Signs of the Times Archives

Send your comments and article suggestions to us

---
Fair Use Policy
Contact Webmaster at signs-of-the-times.org
Cassiopaean materials Copyright ©1994-2014 Arkadiusz Jadczyk and Laura Knight-Jadczyk. All rights reserved. "Cassiopaea, Cassiopaean, Cassiopaeans," is a registered trademark of Arkadiusz Jadczyk and Laura Knight-Jadczyk.
Letters addressed to Cassiopaea, Quantum Future School, Ark or Laura, become the property of Arkadiusz Jadczyk and Laura Knight-Jadczyk
Republication and re-dissemination of our copyrighted material in any manner is expressly prohibited without prior written consent.
.