---
New Article: Jupiter, Nostradamus, Edgar Cayce, and the Return of the Mongols - Laura Knight-Jadczyk
Part 1, Part 2, Part 3, Part 4, Part 5, Part 6, Part 7, Part 8, Part 9, Part 10, Part 11, Part 12, Part 13
Picture of the Day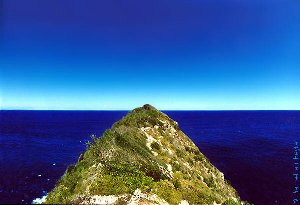 Cape Caraibe
©2004 Pierre-Paul Feyte
The Human Condition - G. I. Gurdjieff
Humanity exists on earth to serve a definite role in the cosmic scheme of things. This role involves the transformation of energies. It is generally served unconsciously and without individual benefit, We are as if asleep to the nature and purpose of our lives.
Each human being is born essential and and acquires attitudes, beliefs and habits reflecting family and culture. What is real in the individual is forgotten in identification with the personality. The result of this hypnotic process is that the adult human being is like a sleepwalker, an automaton, a machine whose functioning is fragmented and inconsistent and has little or nothing to do with the deeply buried individuality stifled within.
The machine thinks, emotes, works, procreates, lives and dies without free will, without choice. He or she cannot love, cannot Do. All is reaction. This is slavery, imprisonment. And it is not even necessary. The slave has no idea what he or she is losing.
Human possibilities are very great. There is a way out, a way toward freedom, toward self realisation. It is possible to find truth and liberation within, if it is a real aim. Know thyself, always and everywhere.
Self observation can prove ones own nothingness, one's utter mechanical nature. This horrible recognition is a great beginning, for only then can the burning questions arise.
Under ordinary circumstances, change is virtually impossible. But what one cannot do alone, several may do together. The guidance of one who knows more, who is more, is needed, and the help of others who's aims are like one's own.
As is the case of the legendary phoenix, "one must be born, but in order to be born one must first die, and in order to die one must first awaken. The awakening can be gradual, and occur at first in brief moments. But the death must be all at once, and forever". Then from the ashes of a thousand attachments, arises a real individuality, I, oneself.
Two Israeli men arrested after high-speed chase in Tennessee. The usual MO
Sun, May. 09, 2004
Associated Press
ERWIN, Tenn. - Two Israeli men who led the Unicoi County sheriff on a high- speed chase in a rented moving truck were placed under arrest and are being investigated by the FBI, local officials said.
Shmuel Dahan and Almaliach Naor, both from Israel, were being held without bond Sunday afternoon at the Unicoi County Jail. The truck, rented from a Ryder office in Mars Hills, N.C., was being held in the county garage pending an FBI investigation, officials said.
Dahan is charged with reckless driving, littering, false identification and evading arrest, while Naor faces charges of false identification and evading arrest, an officer with the Unicoi County Sheriff's Department who would not give his name said Sunday.
An investigation by the FBI is ongoing and more charges are possible, he said. A woman who answered the phone at the FBI's Knoxville office said there was no one available to answer questions about the arrest.
The incident began late Saturday afternoon when Sheriff Kent Harris noticed a rental truck traveling at a high speed along former U.S. Highway 23, a lightly- traveled highway near the North Carolina state line.
"I was really concerned because the driver would not stop after I flashed my headlights for nearly three miles," Harris said. "He was weaving back and forth and I was wondering what a large (rental truck) was doing on the two-lane highway late Saturday afternoon instead of the faster I-26 Interstate."
Harris said he saw the men throw something from the truck while they were being pursued. Officers scouring the area later found a vial containing an unknown substance along the roadway, he said.
Once the men were apprehended, officers also found a "Learn to Fly" brochure in the truck, leading Harris and others to express concern about security at the Nuclear Fuel Services plant in Erwin.
"I got a sick feeling when I saw it," Harris said.
Dahan also gave authorities a fake Florida driver's license issues in Plantation, Fla., he said, while Naor produced a fake identification card.
Harris subsequently contacted the FBI, the federal Bureau of Tobacco and Firearms and other local authorities to look into the situation.
"We're not overreacting," Harris said. "We have a responsibility to protect the citizens of Unicoi County and that's what I'm going to do at any cost. I'd rather overreact, if that's what you call it, than be sorry later."
Comment: If only members of the US government could have shown the same responsibility to protect the American people from the predations of Israeli intelligence agencies like the Mossad, perhaps the events of 9/11 and everything that has resulted, and will result, could be avoided. This however is unlikely to happen. Again we see "moving companies" being used as one of the fronts for Israeli spying and plotting on US soil.
See our article, Mossad and Moving Companies: Masterminds of Global Terror? for the scoop on this.
Click here to comment on this article
American mayors to receive Homeland Security training in Israel

Mayors to discuss crisis response

In addition to visiting holy sites, the itinerary includes meetings with Deputy Prime Minister Ehud Olmert, Tourism Minister Benny Elon and local mayors and sessions on hi-tech business opportunities, emergency response, and homeland security [...]
Comment: US citizens certainly have a lot to "look forward to", if the Israeli form of "emergency response" is to be adopted by US authorities...
Click here to comment on this article
Ithaca police to begin using Tasers (US)

"What happened to the communication between the community and the police, if this is such a great thing then why aren't we a part of the process of at least learning about it and knowing about it and especially for the people that advocate, our job are to advocate for situations, where's our training when somebody comes in and says this gun was used on me," Tompkins County Human Rights Commissioner, Joyce Muchan said. [...]
Click here to comment on this article
Iraq Cleric to Widen War After U.S. Bombs Baghdad HQ
By Suleiman al-Khalidi
May 10, 2004
NAJAF, Iraq (Reuters) - Iraqi Shi'ite cleric Moqtada al-Sadr ordered his Mehdi Army Monday to launch a broad new offensive against U.S.-led occupying forces following a U.S. crackdown on his strongholds in Baghdad and across the south.
The U.S. military claimed new successes in campaigns against Sadr's forces and minority Sunni Muslim insurgents.
But President Bush's political project in Iraq took another blow when the Red Cross revealed it told Washington U.S. soldiers were systematically abusing Iraqi detainees months before U.S. officials admitted an isolated problem in one jail.
Click here to comment on this article
Military newspaper blames Rumsfeld, Myers for "professional negligence"
May 10, 2004
WASHINGTON (AFP) - A leading military newspaper said that US Defense Secretary Donald Rumsfeld set the tone for the prisoner abuse scandal in Iraq by refusing to give captives rights due prisoners of war under the Geneva Conventions.
"This was a failure that ran straight to the top," said the editorial appearing in the May 17 edition of the Military Times weeklies.
"Accountability here is essential -- even if that means relieving top leaders from duty in a time of war," it said.
Owned by Gannett, the Military Times publishes the Army, Navy and Air Force times, weeklies that are widely read by servicemembers and distributed on US military bases around the world.
The editorial said the soldiers caught in photographs and videos abusing prisoners at the Abu Ghraib prison are referred to around the Pentagon as "the six morons who lost the war."
"But the folks in the Pentagon are talking about the wrong morons," it said.
Responsibility, it said, "extends all the way up the chain of command to the highest reaches of the military hierarchy and its civilian leadership."
"The entire affair is a failure of leadership from start to finish," it said.
"Defense Secretary Donald Rumsfeld set the tone early in this war by steadfastly refusing to give captives the rights accorded to prisoners of war under the Geneva Convention," it said.
"From the moment they are captured, prisoners are hooded, shackled and accorded no rights whatsoever. The message to the troops: Anything goes."
The editorial also faults General Richard Myers, the chairman of the Joint Chiefs of Staff, for trying to persuade CBS television to refrain from airing the images while failing to read the army's own damning internal report detailing the abuses.
"On the battlefield, Myers' and Rumsfelds' errors would be called a lack of situational awareness -- a failure that amounts to professional negligence," it said.
Click here to comment on this article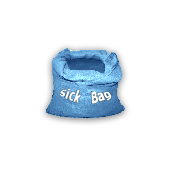 US first lady saddened by Iraq prisoner abuse scandal
Mon May 10,10:22 AM ET

WASHINGTON (AFP) - US First Lady Laura Bush says she was deeply saddened by the scandal over US troops' abuse of Iraq prisoners.
Saying the abuses made her "sad, really sad," the first lady told ABC television: "To be perfectly frank I can't bear to look at the ones that have been in the newspaper.
"It is really, really sad, I mean, it is sad. I think we -- we agonize as each of those pictures come out and as we see them. It is a picture we don't want the rest of the world to have of us," she said, adding that she was concerned about US troops safety noting the scandal "makes our troops more vulnerable." [...]
Click here to comment on this article
Military Dogs Get Bulletproof Vests
By LOUIS MEIXLER, Associated Press Writer
May 10, 2004
BAGHDAD, Iraq - On dangerous missions, Sgt. Darren Smith straps a bulletproof vest around the furry chest of his partner, a bomb-sniffing dog named Kastor.
Patrols and checkpoints in Iraq have become so risky that the U.S. Army is issuing bulletproof vests, not just to its soldiers, but also to bomb-sniffing dogs to protect them too from roadside bombs and drive-by shootings. [...]
Zaleski refused to address allegations that Army dogs have been used to intimidate inmates at Baghdad's Abu Ghraib prison, where pictures of guards humiliating prisoners have sparked international outrage. [...]
Click here to comment on this article
From Terrell Unit in Texas to Abu Ghraib - Doesn't It Ring a (Prison) Bell
May 7, 2004
Counterpunch
If the president wasn't so forthright about his disinterest in the world, it would have been hard to believe him Wednesday when he said the abuse in Abu Ghraib prison "doesn't represent the America I know." [...] But being stripped, hooded and urinated on while your friend is forced to masturbate next to you? The only member of the Bush clan who knows about that kind of thing is Jenna.
Of course, if the President were more of a newspaper-reading sort of feller, he wouldn't have been so shocked by the pictures. As a tough-on-crime Texan, he would have recognized such treatment immediately, perhaps even feeling a little swell of pride. If he'd ever put down the Bible for a broadsheet after his conversion, he'd know that "Texas prison" is one of the most feared phrases in the language and he'd know why. When he sat down in front of Arab tv audiences on Wednesday to explain the true American way, he could have pointed to an October, 1999 story in the Austin American Statesman that detailed how female prisoners there were regularly kept in portable detention cells for hours at a time in summer heat with no water. "In fear of more time in the cages," the article explains, "many women submit sexually to their oppressors and are raped, molested and forced to perform sodomy on their captors."
And in 1996, if Bush hadn't so busy handling the transfer of $9 billion in public funds over to the University of Texas Investment Management Company, the governor might have had time to read about the videotape that surfaced that year depicting prison guards brutalizing inmates in the Brazoria County Detention Center in Angleton, TX. The tape, which was originally shot for use as a training video, showed riot-clad guards beating prisoners (arrested on drug violations) and forcing them to crawl while kicking them and poking them with electric prods. Had Bush cleared a little time to watch this video, he would had an easier time digesting the images out of Abu Ghraib, and thus saved himself those few moments of humiliating supplication in front of all those Arabs, based as they were on the faulty assumption that those pictures "weren't America."
[...] Texas prison inmates continue to live in fearS More vulnerable inmates are raped, beaten, owned, and sold by more powerful ones. Despite their pleas to prison officials, they are often refused protection. Instead, they pay for protection, in money, services, or sex. Correctional officers continue to rely on the physical control of excessive force to enforce order. Those inmates locked away in administrative segregation, especially those with mental illnesses, are subjected to extreme deprivations and daily psychological harm.
But no, the abuse at Abu Ghraib does not represent any America that George Bush could possibly have known about. The America he knows never sets foot inside prisons. It just owns them and fills them and builds them. Anything that happens after that, well, it might as well be another country.
Comment: "[Iraqis] must understand that I view those practices as abhorrent. They must also understand that what took place in that prison does not represent the America that I know.''- George W. Bush in response to the reports of torturing of Iraqi inmates by US troops in Abu Gharib prison.
Well indeed that would be nice George, if it were true. Unfortunately it is yet another fabrication in the by now long list of similar distortions and outright lies that have issued from the mouth of the "leader of the free world".
Click here to comment on this article
Mistreatment of Prisoners Is Called Routine in U.S.

Physical and sexual abuse of prisoners, similar to what has been uncovered in Iraq, takes place in American prisons with little public knowledge or concern, according to corrections officials, inmates and human rights advocates. In Pennsylvania and some other states, inmates are routinely stripped in front of other inmates before being moved to a new prison or a new unit within their prison.
In Arizona, male inmates at the Maricopa County jail in Phoenix are made to wear women's pink underwear as a form of humiliation. The experts also point out that the man who directed the reopening of the Abu Ghraib prison in Iraq last year and trained the guards there resigned under pressure as director of the Utah Department of Corrections in 1997 after an inmate died while shackled to a restraining chair for 16 hours. The inmate, who suffered from schizophrenia, was kept naked the whole time.
Click here to comment on this article
Bushites set tone that led to abuse

There was no shortage of outrage last week over the torture of Iraqi prisoners. Welcome as the outrage is, it does seem a little odd. Some of the loudest condemnations have come from the U.S. Congress. Yet, in September, 2002, a joint session of the House and Senate intelligence committees heard Cofer Black, the CIA's counterterrorism chief, describe how America's handling of captives had changed in the wake of 9/11. As Black put it: "There was a before 9/11, and there was an after 9/11. After 9/11 the gloves come off."
Click here to comment on this article
Now the desperate damage control

The Iraqi insurgents were described as "dead-enders", terrorists, and a mixture of "outsiders", who were there to cause trouble. In this instance as well, the emphasis was that anyone who opposed American forces (ie, forces of virtue) was nothing but a representative of the forces of evil. Under this type of supercilious frame of reference, it is hard to believe that the American perpetrators of abuse of Iraqi prisoners did not regard themselves as doing something good while they were abusing those prisoners, humiliating them, and having fun at their suffering and misery. After all, how can forces of virtue do anything wrong?
Click here to comment on this article
When Dictatorship Comes How Do You Know?
Alan Stang
April 30, 2004 issue of Ether Zone
Have you ever heard some version of the following scenario? A listener will express his fear that the Patriot Acts have diluted our liberties and could lead to dictatorship. Indeed, remember that the Members of Congress who voted on Patriot I - a legislative behemoth hundreds of pages long that radically changed our system - were not allowed to read the proposal they were voting on.
Remember also that the District of Criminals at first denied the existence of Patriot II. We found out about it only when somebody inside spilled the frijoles. Rubber stamp law and secret law are hallmarks of dictatorship. If you don't understand that, read Franz Kafka.
Yet, I have heard allegedly "conservative" radio talk show hosts excoriate callers who dare to express such concerns. "Have you lost any freedoms? If you haven't, who has? Can you give me an example?" There is a long pause of dramatic dead air, the host pushes the button and the whimpering caller disappears into the ether.
The theory seems to be that if a piece of legislation is enacted this week, and if all its malevolent ramifications do not manifest themselves by next week, then they are not going to happen, in which case you need to shut up, sit down, quit complaining and vote for Bush. No doubt you have heard some version of this yourself.
We're talking of course about people like Limbaugh, radio's foremost front man for the conspiracy for world government, Hannity, as stupid as he is charming, a man who would cite as gospel a White House press release that said the moon is made of green cheese, and O'Really, who runs the Spin Factor, parades belligerence as insight and says the gospels are mere stories that someone made up.
But history teaches that this cheesy attempt to protect President Bush is akin to the wisdom that we have nothing to fear because only you and your boy friend know you are pregnant. Have you ever heard of the income tax? Before passage, opponents of the proposal warned that such a tax could someday go as high as 10%.
Of course, the conspirators behind the income tax denounced those alarmists as dangerous extremists. Who ever heard of an income tax as high as 10%? The very idea was preposterous. Thank God those alarmists are safely dead. Alive, they would be the perennial butts of bitter jokes.
Did you know that when the second plank of the Communist Manifesto - the income tax - was imposed, about one half of one percent of the American people paid it? That's right. The people no doubt had heard of it, but it had nothing to do with them. Very few Americans had ever seen the income tax "return." See my 1988 book, TaxScam, How IRS Swindles You and What You Can Do About It.
Indeed, as recently as 1942, within the lifetime of many living Americans, only 3% of our people paid any income tax at all. The District of Criminals still collected more alcohol and tobacco tax than it did personal income tax. The conspirators for world government were able to subject our people to the income tax only by arranging for the Japanese to attack our fleet and kill 3,000 of our men at Pearl Harbor.
So, no, the process of degeneration did not consummate overnight. It did take some years. But now it is here, isn't it? It is here and it is far worse than those alarmists in 1913 warned it would be. Professor Richard Weaver entitled his book, Ideas Have Consequences, and they do.
Also in 1913, Marxist Edward M. House and certain international bankers gave us the Federal Reserve, while most Members of Congress were at home celebrating Christmas. At first, nothing went wrong, despite the alarms sounded by the same nut cakes who said the income tax was no good. Today, your 1913 dollar is worth how much? One cent? Two cents? And the economy is the roller coaster the Fed allegedly was designed to prevent.
Hitler is still the most useful propaganda weapon in the arsenal of the conspiracy for world government. How was he able to conquer so many countries? For instance, the Dutch, as you know, are utterly civilized people, who registered their guns. When the Nazis invaded Holland, they went to the Dutch police stations, got the lists and grabbed the guns. Who could have known that would happen?
Hitler became Chancellor legally, appointed by the President under the Constitution. One of his early gifts to the people of Germany was the Enabling Act, his solution to the crisis caused by the Reichstag fire, Germany's version of Nine Eleven. Who could have imagined what it would enable?
Of course there are many more examples, governed by what some historians call the "law of unintended consequences." But sometimes these examples are motivated by another law that can be even worse - which I am making up now, as I write - the law of intended consequences, in which the legislator knows what he is doing and does it because that is what he wants.
There is a hallowed principle in our system of jurisprudence that says a man is presumed to intend the natural consequences of his acts. If I drop a two-ton safe on your head, the cops won't buy it if I say I didn't know the medics would have to scrape your corpse off the floor. They will assume I meant that to happen.
The allegedly "conservative" talk show hosts who dominate radio today expect us to believe that because George W. Bush is such a nice Christian man, because he does not drop his pants like his predecessor and ask for sex, because he does not rape women in hotel rooms and - especially - because he is a Republican, it makes no sense and is downright insulting even to wonder about the Patriot Acts.
In other words, they are asking us to trust him with power. But let us hear no more of trust in man. Let us instead bind him down from mischief with the chains of the Constitution. Remember those thoughts by Tom Jefferson? Remember Lord Acton's dictum that power corrupts and absolute power corrupts absolutely?
The Limbaughs, the Hannitys and the O'Reallys remember. But they are paid to do a job and they will do it, until the money stops. They are the right leg, the "conservative" leg, on the dialectical bug, which at ground level appears to be very far away from the left leg represented by the Communist News Network for instance. Americans need only look up to discover that both legs belong to the same bug and take it in the same direction.
We have already endured our Reichstag fire. What would happen were we hit again by another, major terrorist act? Have not our leaders warned us that some such thing is coming? Did not General Tommy Franks, former U.S. commander in Iraq, say that next time we would respond with martial law?
Did General Franks make that up? Did the District of Criminals encourage him to say it? Because of who he is, a four star general, the media gave his comment considerable play. Remember that the White House did not protest even a little bit, which it does whenever someone says something Commissar Karl Rove does not like.
By now, the Continuing Criminal Enterprise called the Democrat Party knows that its candidate, Hanoi John Kerry, has no personality, no ideas and only one distinction. He is the only dead, hollow tree capable of speech. Democrats are starting to talk about replacing him with a man who is alive.
If Hanoi John is the candidate after all, and if the conspiracy for world government decides to let Bush play at President for another term, another terrorist act that would ensure his reelection may not be necessary. The job could perhaps be done with nothing more than the announcement of the capture of Bin Laden.
But suppose Kerry is nominated and is elected. Would you trust him with the power the neocon Trotskyites have accumulated for Bush? Would you trust another totalitarian monster like Lincoln with it? Suppose another version of the man who destroyed the Weimar Republic becomes President? Would there still be nothing to worry about?
If we do go down to the darkness of totalitarian dictatorship - or, rather, if the dictatorship we already have seizes enough power to come out into the open - the only benefit I can think of is that the Hegelian "right wing" media will be discredited at last. As the camp gates close behind them, the people will finally know they've been had.
Click here to comment on this article
TNT planted in passenger's bag
Last Updated Mon, 10 May 2004 9:47:25
MONTREAL - Airport officials in Montreal hope on Monday to be able to explain how explosives used for security training ended up in a passenger's luggage.
A man who had arrived at Pierre Elliott Trudeau International Airport from a European vacation on Friday discovered a package of TNT in his bag later that night at a home in Magog, Que.
Police said there was no danger of an explosion because there was no detonator.
Security workers at the airport use explosives planted in luggage to train sniffer dogs, but officials said they use their own suitcases or luggage that has gone unclaimed. They don't plant explosives in passengers' bags, officials said.
The TNT was put in the unsuspecting traveller's luggage on Friday, while he left his bags for a short time at a consignment area.
Click here to comment on this article
Gas Prices Make Biggest Jump Since August
Sun May 9, 7:52 PM ET

LOS ANGELES - U.S. gasoline prices rose by slightly more than 10 cents per gallon in the past two weeks, the biggest jump since last August, an industry analyst said Sunday.
The weighted national average for all three grades of gasoline was just over $1.96 per gallon on Friday, according to Trilby Lundberg, publisher of the biweekly Lundberg Survey, which regularly polls 8,000 gas stations across the United States. [...]
Click here to comment on this article
Ontario hospital isolates patient with mystery illness
Last Updated Mon, 10 May 2004 10:54:23
BELLEVILLE, ONT. - Hospital officials in Belleville, Ont., have isolated a patient with an undiagnosed respiratory illness.
An official at Belleville General Hospital said the patient had recently travelled abroad.
The hospital has put in place protocols similar to those instituted in hospitals across Ontario last year during the SARS crisis.
Visitors to the Belleville hospital are still being allowed, but staff are wearing gowns and masks to ensure the illness doesn't spread.
Click here to comment on this article
SMALL EARTHQUAKE OFF SOUTHERN CALIFORNIA COAST RATTLES SANTA BARBARA
May 10, 2004
(Santa Barbara, California-AP) -- An earthquake off Santa Barbara, California, jolted residents awake early today. But there are no reports of injuries or damage.
Seismologists say the four-point-six earthquake struck shortly before 2 a-m and was centered ten miles west of Isla Vista, where the University of California, Santa Barbara, is located.
Click here to comment on this article
Quake shakes devastated city of Bam

TEHRAN, May 10 (AFP) - An earthquake measuring3 . 8on the Richter scale Monday shook Bam, in southeastern Iran, where a powerful tremor killed more than26 , 000people on December 26 , the official news agency IRNA said.
The tremor struck at 8:07am ( 0337GMT), and there were no reports of casualties.
Click here to comment on this article
Major Volcanic Eruption in Far East
MosNews.com
Shiveluch Volcano in Kamchatka, in the Russian Far East, erupted at 02:30 local time, Russian media reported on Monday. The volcano is continuously spewing clouds of ash and smoke soaring some 10,000 meters into the air.
The wind is carrying clouds of ash towards the Ust-Kamchtask, the largest nearby settlement, located some one hundred kilometers from Shiveluch. Volcanologists said the eruption poses no danger to the local population, the Echo of Moscow radio station quoted them as saying. But volcanic ash when it settles can poison humans and animals. The layer of ash on the streets of Ust-Kamchatsk has reached 3-5 mm, the ITAR-TASS news agency has reported.
Click here to comment on this article
As Jerry Lee Lewis used to say, "There was a whole lot of shaking going on." Actually, there was some shaking but nowhere near a "lot." A mild earthquake rumbled thruough parts of Alabama Sunday morning. It hit around 4AM. Experts at the U.S. Geological Survey say the epicenter for the quake was about 22-miles south of Birmingham. Officals say there are no reports of injuries and no damage reports either. The experts say if you were awake at 4AM you might have felt a slight movement but nothing more than that.
Click here to comment on this article
Oral sex lessons to cut rates of teenage pregnancy
Mark Townsend
Sunday May 9, 2004
The Observer
Encouraging schoolchildren to experiment with oral sex could prove the most effective way of curbing teenage pregnancy rates, a government study has found.
Pupils under 16 who were taught to consider other forms of 'intimacy' such as oral sex were significantly less likely to engage in full intercourse, it was revealed.
Britain's teenage pregnancy rate is the highest in Europe. In 2002 there were 39,286 teen pregnancies recorded. The government has spent more than £60 million to tackle the problem but so far failed to halt the rise.
Click here to comment on this article
---
Remember, we need your help to collect information on what is going on in your part of the world!
We also need help to keep the Signs of the Times online.
---

Check out the Signs of the Times Archives

Send your comments and article suggestions to us

---
Fair Use Policy
Contact Webmaster at signs-of-the-times.org
Cassiopaean materials Copyright ©1994-2014 Arkadiusz Jadczyk and Laura Knight-Jadczyk. All rights reserved. "Cassiopaea, Cassiopaean, Cassiopaeans," is a registered trademark of Arkadiusz Jadczyk and Laura Knight-Jadczyk.
Letters addressed to Cassiopaea, Quantum Future School, Ark or Laura, become the property of Arkadiusz Jadczyk and Laura Knight-Jadczyk
Republication and re-dissemination of our copyrighted material in any manner is expressly prohibited without prior written consent.
.