---
New Article: Jupiter, Nostradamus, Edgar Cayce, and the Return of the Mongols - Laura Knight-Jadczyk
Part 1, Part 2, Part 3, Part 4, Part 5, Part 6, Part 7, Part 8, Part 9, Part 10, Part 11, Part 12, Part 13
Picture of the Day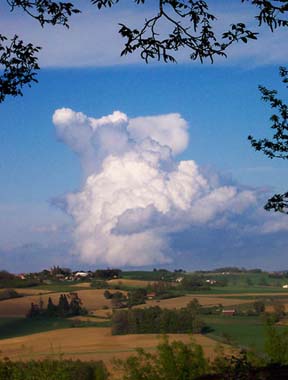 Cumulonimbus - April 30, 2004
©2004 Pierre-Paul Feyte
The final years of civilization as we know it promise to be exciting. In the years since Bush and cronies stole the last US presidential election, the road to chaos has been steamrollered and paved. Down that road at full throttle have come, internally in the US, the Patriot Act, which has abridged many rights that Americans had considered as fundamental and a theocracy where the Constitution of the United States takes a back seat to the Bible. In foreign policy, well, it amounts to do as we say or we'll bomb the hell out of you or use trade sanctions.
Maneuvers to impose full control over civilian populations are being implemented. The clampdown on free expression has started. Of course, all of these draconian measures are being imposed under the name of defending liberties.
And clearly, if they are going to want to impose as close to total control as possible, they are going to need to restrict the movement of money and the means people have to earn a living outside of "accepted channels."
We use the service PayPal to collect payment on orders of our books, cups, and t-shirts, as well as a means of accepting donations from people who wish to support our work.
The following arrived yesterday.
Date sent: Tue, 04 May 2004 06:02:43 -0700
From: service@intl.paypal.com
To: ***@cassiopaea.com
Subject: Notification of Limited Account Access

Dear Arkadiusz Jadczyk,

We regret to inform you that your PayPal account has been limited for violating the Offensive Material Acceptable Use Policy. PayPal, at its sole discretion, prohibits the sale of items which graphically portray violence or victims of violence, and lack substantial social, artistic or political value.

The policy related to this issue is listed here

In order to reinstate your account, please either remove the graphic violence or products, or remove PayPal as a payment option from your website. Then, complete the on-line check list that appears on your PayPal account. Please note that disagreement with the Acceptable Use Policy is not an appeal.

Please understand that enforcement of our policies is not reflective of seller status or volume of sales. This action has been taken only after careful consideration of the severity of the violation, or your accounts history of previous offenses for this violation. We have reviewed each offense to verify that the correct action was taken by PayPal at the time.

If you have any questions, please email us at aup@paypal.com

We thank you in advance for your cooperation.

Sincerely,
PayPal Compliance Department

---

Please do not reply to this e-mail. Mail sent to this address cannot be answered. All of the information necessary to restore your account access is available on the PayPal website. For assistance, log in to your PayPal account and choose the "Help" link in the header of any page.

---

PayPal Email ID PP519

---

PayPal (Europe) Limited is authorized and regulated by the Financial Services Authority in the United Kingdom as an electronic money institution.
In other words, PayPal has frozen our account.
Their excuse: their policy "prohibits the sale of items which graphically portray violence or victims of violence, and lack substantial social, artistic or political value."
We tried contacting PayPal to find out which of our products or pages was the offensive item. They were unable to give us the answer. The woman who answered the phone read out the same blurb as in the email. When we asked for the specific items or pages, she informed us that she was not privy to that information. She told us to send in the appropriate form on their web site.
This we did, but having now done some research on PayPal, we are not confident that we shall we be hearing from them any time soon. Apparently, PayPal freezes the accounts of 2000 of its customers every day, as this story from a disgruntled former PayPal user discusses:
Knoxville, TN - MyStockForum.Com Declares Paypal.com the Next Enron: Files Law Suit Against Paypal

PayPal Inc. an eBay owned company is being sued by Maximus Illuminati a.k.a. MyStockForum.Com for fraudulently suspension of PayPal account with close to $8000.00 in it. But Mr. Illuminati is only one of hundreds of thousands of people who have been and are being victimized by PayPal.

(PRWEB) March 4, 2004 -- PayPal Inc. an eBay owned company is being sued by Maximus Illuminati a.k.a. MyStockForum.Com for fraudulently suspension of PayPal account with close to $8000.00 in it. But Mr. Illuminati is only one of hundreds of thousands of people who have been and are being victimized by PayPal. PayPal has admitted that they freeze about 2000 accounts per day. The reason they do it, the real reason is because PayPal is running the greatest scam of all time.

Most of the accounts it freezes have less than $100 in them and because PayPal makes it a complete nightmare to have the account unfrozen most people give up. This in turn brings in millions of dollars per year for PayPal and on top of that they make huge interest off the money they freeze.

However, a Judge in California has ruled Paypal's user agreement illegal and he ruled that every member can sue PayPal in small claim court in the city and county where they live. Now, with Mr. Illuminati having launched PayPalAlert.Com victims have a place to go for support and advice on how to proceed.
A list of stories of peoples's problems with PayPal can be found here.
PayPal appears to hide itself from customer complaints through its web site. The people who answer their phones claim to know nothing, repeating word for word the content of email messages. They refer customers to the web-based forms on the site, forms that generate auto-responder messages that are no help and offer no concrete information on how to resolve problems. When contact is made with a human, you are asked to furnish reams of faxes, faxes that have a tendency to go missing, requiring the faxing of more faxes. The entire process is designed to discourage people from proceeding.
According to one former employee, their policy of freezing accounts, as well as the system of lost faxes and generalized incompetence, was a company decision taken to combat the loss on fraudulent transactions. Rather than find the real culprits, they get the money from honest customers:
So an "alternate strategy" for offsetting the charge-back losses slowly evolved at PP. It's the perfect scheme really; since PP can't usually catch the scammers and dosen't [sic] want to loose [sic] customer base by making things more stringent to start with- they decided to simply re-coup their chargebacks from the pockets (and accounts) of good, solid people under the easily-defensible and impossible-to-criticize guize of "Fraud Prevention and Enforcement".. Simply put, if you're a seller and somebody pays you with a stolen credit card, you're targeted by PP security and might very well have your account siezed, "investigated", closed- and the money retained by PP. (Yes... they simply "add" it to their revenues and spend it like any other income. You basically gave them permission to do this under the "terms and conditions" you originally agreed to. No, I KNOW you didn't really read it, but I bet you will the next time!). Even if the person paying you has NOT used a stolen credit card, he could have been been flagged by PP as "somebody to keep an eye on" for any one of numerous reasons. If he does business with YOU, especially multiple times- you're frozen. OCCASIONALLY some lucky soul will complain about the siezure, and when the case is "investigated" by PP he is "cleared" and the money unfrozen. This good fortune has nothing to do with an actual "investigation" (there aren't any, really). Pay-Pal WILL unfreeze a small percentage of the accounts (as a future defense against a potential class action), so you MAY benefit from a simple luck of the draw. See, if it ever comes down to a massive class-action lawsuit, or even testimony before the SEC or other regulatory body, PP wants to be able to stand up in court and say "But your honor, we DON'T just freeze accounts and pocket the money. We really DO perform a painstaking investigation. Here's the proof... look at all these people who WERE suspected, but were then cleared by our "crack security staff"! If this was really a scam, why would we have given all of THIS this money back?"

I'm amused by the posts that say, "But I've been a good customer of PP since the beginning and have paid thousands in fees.... why would they have done this to ME?" Let me answer that with a hypothetical question: If you were an unregulated financial services company so embittered by fraud losses that you, yourself, had completely lost whatever moral compass you might have once possessed, what would YOU rather have: a happy, content customer whos [sic] business might account for $5000 worth of fees over the next 10 years, or a person who's pissed off and will NEVER do business with you again, BUT you've got his $5000 up-front, TODAY- siezed directly out of his account with no appeal possible. Believe me, it's a no-brainer to these people. They have sort of developed a wierd [sic] corporate mindset wherein their past (and ongoing) victomization [sic] at the hands of con-artists somehow gives them license to "pass it along" to others. Think the E-Bay purchase will make it all better? Guess again. If ANY company knows the reality of on-line schermes and scams, it's E-Bay. While they certainly know that a nice chunk of their fees come from people who ultimately turn out to be thieves (but hey... their money is just as green as that of the honest folks) do you think E-Bay wants to open THEMSELVES (or a subsidary company) up to the same risks as their bidders are exposed to? No way.
We have profiled the psychopathic character of US culture. This case is but another example. Honest customers are made to pay for the frauds. This payment doesn't come from a small percentage placed on every transaction, rather, it comes from stealing the entire accounts of those so lucky to be chosen.
So, we have a corporation that operates on the principles of the psychopath. The next step is to use them to close down dissident political activists or anyone who is raising questions about the real character of our world.
Michael Riviera at What Really Happened had his PayPal account frozen a year ago. His discussion of "what really happened" can be found on his PayPal page.
Riviera got his readers to write PayPal and complain and finally his account was unfrozen. He then closed it. He found out that a large number of porn sites use PayPal:
Now, as an experiment, type the words "PayPal" and "Porno" into any search engine. I used Google and got a list of hundreds of pornography web sites that PayPal does not seem to have any qualms about doing business with!
Due to this pressure from What Really Happened readers, PayPal changed their policy, although they said it was simply a business decision due to the high number of fraudulent transactions that happened on porn sites.
In March 2004, La Voz de Aztlan received word from PayPal that their account was being closed because of "anti-Semitic" content. He sent the following letter to his readers and subscribers:
Beware of Zionist controlled PayPal

Los Angeles, Alta California
March 13, 2004

Dear Readers and Subscribers:

This morning I had a telephone conversation with a representative of PayPal concerning the sudden closure of La Voz de Aztlan's account that we were using to receive credit card donations. The young lady at PayPal said that the account was closed because our news and information service is antisemitic. We had been warned by hateful Zionists that they would do everything possible to shut our website down.

Our readership is well aware of the constant harassment and attempts by Zionists as well as by Zionist organizations such as the ADL of B'nai B'rith and the Los Angeles based Wiesenthal Center to permanently silence us. These Zionists have sent us a constant barrage of threats through e-mail, U.S. mail and by telephone. They have created serious trouble for us with our Internet Service Providers and with companies we contract with to host our website. Recently, they also sabotaged Verizon Telephone Company equipment that resulted in knocking us offline for days. This time the Zionist have issued orders to PayPal to close our account resulting in our loss of a significant source of funds we utilize to remain online.

La Voz de Aztlan must be quite a threat to the Zionists for them to go to such extents to destroy us. We are deeply sympathetic of Mr. Mel Gibson for the immense tribulations he went through due to his film "The Passion of the Christ". The same Zionists that went after Gibson and his father are the same ones that are going after La Voz de Aztlan. Shame on PayPal for bowing down to these sinister characters.

Readers and subscribers of La Voz de Aztlan, we need your help now more than ever. Don't allow these censors of the truth get their way. They want "Freedom of the Press" only for themselves. They seek to squash anyone that questions their activities here and in Israel. The only way now that we can receive your donations is through U.S. mail. Now that the Zionists have cut us off from receiving funds through PayPal, please send your donations to:

The Aztlan Fund
P.O. Box 4282
Whittier, California 90607

Respectfully,

Hector Carreon
Publisher
La Voz de Aztlan
Following this letter, Mr. Carreon received hundreds of emails from readers recounting their own problems. He did some more research and found out the following:
Beware of Zionist controlled PayPal

Please Note: Since I wrote and published the ... letter of warning concerning PayPal, we have received hundreds of e-mails of similar or worst incidents concerning their Enron like business practices. Before you decide to use PayPal, I encourage you to do a little research on this Zionist controlled company, which is actually owned by EBay Incorporated. San Jose, Alta California based EBay is controlled by the Zionist Meg Whitman who was recenlty forced to resign from the Board of Directors of Goldman Sachs amid concerns over shares she received in hot initial public offerings managed by Goldman. A controversy heated up in October when congressional investigators disclosed that Meg Whitman received shares in more than 100 IPOs managed by Goldman since 1996 and quickly resold many of the shares at a profit. Many users of PayPal have had their funds suddenly frozen never to see them again. There are many websites attempting to warn Internet merchants and consumers about PayPal. One of these is here:
We have not yet been able to verify any connections between Meg Whitman and Jewish groups, other than her formerly sitting on the board of Goldman, Sachs. But one does not need to be an outright Zionist these days to fall prey to the "poor little us" routine perpetrated by the supporters of Israel. We are not certain which of the two cases would be worse, that she or EBay is supportive of or owned by Zionists, or that they are no more so Zionist than any other company in the US. It has become de rigeur to be worried about increasing anti-Semitism, ignoring the important distinction between hatred of Jews and criticism of Israel because of its genocide of the Palestinians.
In either case, the cry of "anti-Semitism" carries more weight than acts against Blacks or Moslems. Notice that when a Jewish cemetery or Synagogue is attacked, it makes the front pages of the newspapers, that the local politicians all step up and rant on and on about how horrible it is. Then, see what happens if it is a Mosque that is attacked. Are the reports equal in weight?
Regardless of whether Whitman and EBay/PayPal are overtly Zionist, they are acting at the behest of Zionism and Jewish supremacism. They are active participants in the move to crush dissent against the foreign policy of the US.
The Internet has become a powerful tool for those who wish to bypass the mainstream media. It has permitted many individuals to find new means of livelihood -- and here we do not mean the psychopaths and scammers. Obviously, it cannot be permitted to continue in its present state. Moves such as PayPal's freezing of accounts on sites that raise too many questions are part of the plan to bring the Internet under control.
Other anti-PayPal sites:
Click here to comment on this commentary
---
With thoughts of war very much in mind, the mainstream media focus of late has been on what war can, and does do, to the people who have to wage the bloody battle. With the battle of the photographs, staged or otherwise , currently being waged, the British and American public are struggling to accept the reality that their sons and daughters are both being brutalised and doing the brutalising too. As history is forever repeating, a focus on some soldiers who fought in the First World war seems timely.
The responses of three soldiers, Seigfried Sasson, Robert Graves and Wilfred Owen, may assist in honing attention on the humanity of the lambs now being put to the slaughter in Iraq and other conflict zones around the globe. The particular context for these three poets was fighting for England during World War one, but what they experienced and their response to it, could apply to any soldier anywhere in the world. All three men expressed their experiences through poetry. During the slaughter of the First World war reports from the war front were much more sanitised than those we are currently subject to in the mainstream press. These three soldier poets in no small way, helped to bring home the horrific reality of war to a slumbering and blindly jingoistic British public.
Finally, the soldier had a voice. Almost 90 years later, the written words of these men resonate as a testament to the millennial long feeding cycle of fear and pain now manifest under the guise of Operation Terror.
"I AM making this statement as an act of willful defiance of military authority, because I believe that the war is being deliberately prolonged by those who have the power to end it.

I am a soldier, convinced that I am acting on behalf of soldiers. I believe that this war, upon which I entered as a war of defense and liberation, has now become a war of aggression and conquest. I believe that the purposes for which I and my fellow-soldiers entered upon this war should have been so clearly stated as to have made it impossible to change them, and that, had this been done, the objects which actuated us would now be attainable by negotiation.

I have seen and endured the sufferings of the troops, and I can no longer be a party to prolong these sufferings for ends which I believe to be evil and unjust.

I am not protesting against the conduct of the war, but against the political errors and insincerities for which the fighting men are being sacrificed.

On behalf of those who are suffering now I make this protest against the deception which is being practiced on them; also I believe that I may help to destroy the callous complacence with which the majority of those at home regard the continuance of agonies which they do not share, and which they have not sufficient imagination to realize."

Siegfried L. Sassoon...July 1917
Siegfried Sassoon was born in Weirleigh, Kent, England on September 8, 1886 into a leisurely society of country living. His father, a Sephardic Jew, and mother a Catholic. His main interests were hunting and poetry. He enlisted in the military just before the draft at the age of 28, and joined the Royal Welch Fusiliers, where he met and befriended fellow poet, Robert Graves. Like most soldiers, Sassoon joined the military thinking of war as a noble enterprise. The loss of a brother and bitter experience in battle made him think otherwise. After he made the above declaration, the army had him declared temporarily insane.
During a spell of convalescence in which he was treated for shell shock at Craiglockhart Hospital in Edinburgh, Scotland he met and befriended the poet, Wilfred Owen, who was being treated for the same ailment. Wilfred Owen, then an unpublished writer, died a week before the end of the war, and Sassoon worked as editor and publisher of his work, thus ensuring Owen's lasting poetic legacy.
Anthem for Doomed Youth

What passing-bells for these who die as cattle?
Only the monstrous anger of the guns.
Only the stuttering rifles' rapid rattle
Can patter out their hasty orisons.
No mockeries for them from prayers or bells,
Nor any voice of mourning save the choirs,-
The shrill, demented choirs of wailing shells;
And bugles calling for them from sad shires.
What candles may be held to speed them all?
Not in the hands of boys, but in their eyes
Shall shine the holy glimmers of goodbyes.
The pallor of girls' brows shall be their pall;
Their flowers the tenderness of silent minds,
And each slow dusk a drawing-down of blinds.

Wilfred Owen:

"My subject is War, and the pity of War. The Poetry is in the pity."
Click here to comment on this commentary
Powell: Abuse Photos Send Horrible Image
By EDITH M. LEDERER, Associated Press Writer
UNITED NATIONS - U.S. Secretary of State Colin Powell expressed concern Tuesday that photographs of U.S. soldiers abusing Iraqi prisoners had sent a "horrible image" of the U.S. military around the world.
But he urged the international community to remember that a small number of soldiers were responsible and he offered assurances that they would be brought to justice and such "despicable" acts would never be repeated.
The photographs allegedly showing Iraqis stripped naked, hooded and being tormented by their U.S. captors were first broadcast on the CBS program "60 Minutes II" and drew international outrage when beamed around the world, especially from Muslim nations.
Their publication has generated fears of a new wave of anti-Americanism, warnings from the State Department, and concern that the U.S. standing abroad will be affected. […]
Comment: And again, we must ask the question, who would benefit the most from a new wave of anti-Americanism and Arab outrage engulfing the mid-east? Who would benefit the most from a complete destabilization of the region? Who could be brought down and who could rise?
"I'm deeply concerned at the horrible image this has sent around the world," Powell said. "But at the same time, I want to remind the world that it's a small number of troops who acted in an illegal, improper manner." […]
Click here to comment on this article
Citizens of Fallujah survey scattered city

Scores of Fallujans have ventured out to check the state of their city after weeks of heavy fighting appeared to have ended with an agreement struck between the US Marines and a group of former Iraqi Army soldiers.
"The destruction is huge and it was beyond our imagination," 50-year-old Abu Mohammed said yesterday as he stood near his destroyed house in the al-Jolan district in the north-west of the city.
"Who is going to compensate us after what happened?" said Daher Abu Maan, a 40-year- old worker, who returned with his family to find that his house was also completely destroyed.
"We cannot start to rebuild again. We suffered over 12 years of UN sanctions during Saddam Hussein's regime. We hoped that peace will prevail, but instead we lost our houses and our hope again," he added.
Click here to comment on this article
The Parable of the Old Man and the Young

So Abram rose, and clave the wood, and went,
And took the fire with him, and a knife.
And as they sojourned both of them together,
Isaac the first-born spake and said, My Father,
Behold the preparations, fire and iron,
But where the lamb for this burnt-offering?
Then Abram bound the youth with belts and strops,
And builded parapets and trenches there,
And stretched forth the knife to slay his son.
When lo! an angel called him out of heaven,
Saying, Lay not thy hand upon the lad,
Neither do anything to him. Behold,
A ram, caught in a thicket by its horns;
Offer the Ram of Pride instead of him.

But the old man would not so, but slew his son,
And half the seed of Europe, one by one.

Wilfred Owen
Furious Iraqi slams US over his lengthy detention
Iraqi shopkeeper Amjad Saffo claims that a US commander told him he would be held for just two days when he was taken away for questioning in a US Army Humvee.
Four months later, and after a spell in a prison hospital wing, he finally returned home, furious over the way he had been treated. He is not surprised that the US-led coalition has been engulfed by a prison abuse scandal.
[...] He was in Abu Ghraib for several months, where he knew only that he was listed as a "suspect", but said he was not interviewed once there until he was released in early December.
"They (the Americans) are not good people. They arrest people at random. It was only after three months that my family knew where I was, and that was by chance after I asked someone to deliver a message for me."[...]
Click here to comment on this article
Telltale Signs of Torture Lead Family to Demand Answers:
Wife, Daughters Tell of Iraqi Man Discharged from U.S. Custody in Coma
Not all evidence of military personnel mistreating Iraqis held in US custody come from leaks within the American- and British-run detention facilities. In many cases, such as that of Sadiq Zoman, 57, who last year entered US custody healthy but left in a vegetative state, the story originates with family members desperate to share their loved one's story with anyone willing to listen.
American soldiers detained Zoman at his residence in Kirkuk on July 21, 2003 when they raided the Zoman family home in search of weapons and, apparently, to arrest Zoman himself.
More than a month later, on August 23, US soldiers dropped Zoman off, already comatose, at a hospital in Tikrit. Although he was unable to recount his story, his body bore telltale signs of torture: what appear to be point burns on his skin, bludgeon marks on the back of his head, a badly broken thumb, electrical burns on the soles of his feet. Additionally, family members say they found whip marks across his back and more electrical burns on his genitalia.
[...] Rheem Zoman, the 19 year-old daughter of Sadiq, spoke frankly about her father and his condition. "I was horrified," she said of his bittersweet return to his worried family. "He had whip marks all across his back and electrical burn marks all over his body."
[...] The Army has so far offered no explanation of why the Zoman home was raided or the reason for Zoman's capture.
Sadiq Zoman remains completely unresponsive. His family cares for him in a stark home nearly devoid of furnishings, situated in the Al-Dora neighborhood of Baghdad. The family moved there from Kirkuk last fall in order to facilitate better care and conditions for Zoman. The family has sold nearly everything that remained after the Army raid to purchase food and medical supplies. Entire rooms in their new Baghdad home are completely empty since nearly all their furnishings have been sold off.
[...] The family of Sadiq Zoman says they have received no explanation, nor any compensation for his situation from either the US military or the US-run Coalition Provisional Authority.
Major Aberle said the 4th Infantry Division, now back at Fort Hood, Texas, maintained that Iraqi detainees are treated well because of the need to establish credibility among the Iraqi people. "Building the trust, building the relationships between the Iraqis and coalition forces -- that is so critical. When you have an instance of a detainee being allegedly abused or treated improperly, that makes us no different than the former regime."
Daughter Rheem stated, "My father is a good man who helped so many people in our community. Why have they done this to him? Can you tell me? Everyone who knows him can say that he did so many good things to help people."
With tears in her eyes, Hashima Zoman added, "Is it fair for any man's family to be made to suffer like this? Is it right that his daughters must see him like this? Our lives will never be the same again, no matter what happens."
Comment: This family's cries are likely to be lost in the wind despite the media coverage in the New Standard. With the accused 4th Infantry Division now back in Texas, one wonders what state of mind the perpetrators of such deeds are in, and are they wandering around the streets of the good ole USA eating burgers like nothing happened?
The article after the poem below below shows how the American military treats its own battle weary soldiers. It begs an acknowledgement of and better treatment for the soldiers who become mentally unstable as a result of the insane business of war. Essentially it all seems to be a hush hush scenario of 'patch em up and send em out again'. One could argue that just getting into military uniform is a sign of insanity, but many still believe it is a noble enterprise.
Click here to comment on this article
Does It Matter?

DOES it matter?--losing your legs?...
For people will always be kind,
And you need not show that you mind
When the others come in after hunting
To gobble their muffins and eggs.

Does it matter?--losing your sight?...
There's such splendid work for the blind;
And people will always be kind,
As you sit on the terrace remembering
And turning your face to the light.

Do they matter?--those dreams from the pit?...
You can drink and forget and be glad,
And people won't say that you're mad;
For they'll know you've fought for your country
And no one will worry a bit.

Seigfried Sassoon
Rumsfeld Stops Short of Direct Apology Over Abuses
By Sue Pleming
May 5, 8:06 AM (ET)
WASHINGTON (Reuters) - Defense Secretary Donald Rumsfeld said on Wednesday "any American" felt apologetic for abuses of Iraqi prisoners by U.S. soldiers but stopped short of offering a direct apology himself.
Asked on ABC's morning television show whether he would like to apologize to the Iraqi people, he replied: "Oh my goodness, any American who sees the photographs that we have seen has to feel apologetic to the Iraqi people who were abused and recognize that that is something that is unacceptable and un-American."
Rumsfeld was asked at a news conference on Tuesday whether he would offer an apology to the Iraqi people over abuses by U.S. soldiers at an Iraqi prison. He declined to give one then. [...]
Pressed over whether he might be forced to resign over the scandal, Rumsfeld did not reply directly to the question. [...]
Comment: Well of course Rummy didn't apologize - he stated that any American who sees the torture photos has to feel apologetic...
Click here to comment on this article
Ian Fisher/NYT
The International Herald Tribune
Wednesday, May 05, 2004
BAGHDAD The shame is so deep that Hayder Sabbar Abd feels he cannot move back to his old neighborhood. He would prefer not even to stay in Iraq. But now the entire world has seen the pictures, which Abd looked at yet again on Tuesday, pointing out the key figures, starting with three American soldiers wearing big smiles for the camera.
That is Joiner, he said, pointing at one male soldier in glasses, a black hat and blue rubber gloves. His arms were crossed over a stack of naked and hooded Iraqi prisoners. That is Miss Maya, he said, pointing to a young woman's fresh face poking up over the same pile.
He gazed down at another picture. In it, a second female soldier flashed a toothy thumbs-up and pointed with her other hand at the genitals of a man wearing nothing but a black hood, his fingers laced on top of his head. He did not know her name. But the old scars on the torso left no doubt about the identity of the naked prisoner.
"That is me," he said, and he tapped his own hooded, slightly hunched image.
Abd, 34, is at the center of an explosive scandal over American mistreatment of Iraqi prisoners, yet he showed little but calm in a precisely detailed, two-hour account of his time at the fearsome Abu Ghraib prison. He spoke with no particular anger at the American occupation, though he has seen it closer than most Iraqis. In six months in prisons run by American soldiers, in fact, he said most of them treated him well and with respect.
"Most of the time, they wouldn't even say 'shut up,'" he said.
That changed one night in November, when punishment for a prisoner fight at Abu Ghraib degenerated into torture. That night, he said, he and six other inmates were beaten, stripped bare (a particular shame in the Arab world), forced to pile on top of each other, to straddle each others' backs naked, to simulate oral sex. American guards wrote, with Magic Marker, words like "rapist" on their skin.
The curiosity, through much of the ordeal apart from the beatings, was the camera. It was a detail he mentioned repeatedly as he recalled being forced against a wall and ordered by the Arabic translator to masturbate as he looked at one of the female guards.
"She was laughing, and she put her hands on her breasts," Abd said. "Of course, I couldnt do it. I told them that I couldn't, so they beat me in the stomach and I fell to the ground. The translator said, 'Do it! Do it! It's better than being beaten.' I said, 'How can I do it?' So I put my hand on my penis, just pretending."
All the while, he said, the flash of the camera kept illuminating the dim room that once held prisoners of Saddam Hussein, recording images that have infuriated the Arab world and badly sullied America's image in a country more willing these days to think the worst of its occupiers.
"It was humiliating," he said. "We did not think that we would survive. All of us believed we would be killed and not get out alive."
Abd's account could not be verified, but a military official here said that the prisoner number Abd gave, 13077, matches that of a former prisoner who submitted a sworn statement alleging abuse by American soldiers and that the man's account was consistent with accounts verified by a military investigator. Several episodes that Abd recounted also agreed, in some detail, with testimony given by a U.S. soldier horrified by what he saw. [...]
Click here to comment on this article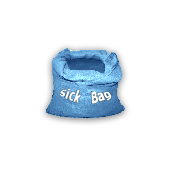 This torture started at the very top

A profound racism infects the US and British establishments

Ahdaf Soueif
The Guardian
Wednesday May 5, 2004

The media in this country is politely shocked at photos of Iraqis being tortured and humiliated by US and British soldiers. A BBC1 news presenter says the pictures seem to have been "merely mementos". That's all right, then. The folks at home will have a good laugh and paste them into the family album.

In the first half of the last century, the French in Algeria and Morocco used to send home postcards of prostitutes posing sullenly, with breasts bared and skirts pulled up to their thighs, over captions like "Le harem Arabe" or "Fille Mauresque". The Americans have pushed it further: their pornography of occupation is at once more childish, playful, crude and sinister than that of "old Europe". Also, we assume the prostitutes were paid.

BBC commentators and British politicians have been reminding us that the soldiers' activities "do not compare with Saddam Hussein's systematic tortures and executions". Hussein is now the moral compass of the west.

The media are fearful that these images will go down badly in the Arab world because "they show Muslim men being humiliated by American women". Again the not-so-subtle reduction of the Arab world to an entity that reacts only to religious prodding. Actually the photographs have confirmed people's belief that the US and Britain are not in Iraq as an act of goodwill. They have strengthened the feeling that there is a deep racism underlying the occupiers' attitudes to Arabs, Muslims and the third world generally.

It was only a matter of time. In the past year the world has seen photos of many Iraqis stripped with their wrists tied behind their backs with plastic cord. At first we could look into their eyes and bear witness to what was happening. Then they were bagged. At no point was there an outcry.

We have grown used to seeing Arab men bound and hooded, in the occupied territories and Gaza. Israel advises the US on how to control civilians and interrogate them. Ariel Sharon has made the Israeli army's "rules of engagement" available to the US military. The world notes the similarity between the practices of the US army in Iraq and those of the Israeli army in Palestine. There is evidence that scenes like the ones now shocking the world have been common in "Facility 1391" (Israel's secret prison), and some say in other jails. We just haven't seen the photos.

It is no use for US spokesmen to talk about "rogue elements", how "contractors" are not answerable to the military and how Staff Sergeant Chip Frederick had not read the Geneva conventions before taking charge of prisoners at Abu Ghraib. This abuse is going to turn out to be widespread. Amnesty International has already said it is systematic.

The acts in the photos being flashed across the networks would not have taken place but for the profound racism that infects the American and British establishments. At squaddie level, Sarah Oliver reports in the Mail on Sunday that "the British soldiers loathe the dirtiness of Iraq and the native population's slothfulness, kleptomania and determination to do as little as possible for themselves".

There have been reports of US troops outside Falluja talking of the fun of being a sniper, of the different ways to kill people, of the "rat's nest" that needs cleaning out. Some will say soldiers will be soldiers. But that language has been used by neocons at the heart of the US administration; both Kenneth Adelman and Paul Wolfowitz have spoken of "snakes" and "draining the swamps" in the "uncivilised parts of the world". It is implicit in the US administration's position that anyone who does not agree that all of history has been moving towards a glorious pinnacle expressed in the US political, ideological and economic system has "rejected modernity"; that it is America's mission to civilise and to punish.

I've seen a photo of a young American soldier with two Iraqi boys. There is no nakedness or torture, but it is no less nasty for that. The boys are holding a cardboard sign. They and the soldier are smiling and doing a thumbs up. He is pointing at the cardboard sign, on which he's written: "Lcpl Boudreaux killed my Dad. then he knocked up my sister!" Imagine the scene: Lance Corporal Boudreaux, a soldier on a liberating, civilising mission, asks the natives to pose for a "memento". He gives them the sign to hold. What lie did he tell them about its message? "Iraq is liberated", or "Mission accomplished"? And who, in this scene, is the more civilised?

The one good thing in all of this is that there are soldiers in the US and British armies who could not live with what was happening and who blew the whistle. The world needs to see the photos coming out of Iraq not as "deviant" but as an authentic message from the heart of the thought system that is seeking to control our planet.

Comment: Individual soldiers can and have been easily silenced. It is the media that has suddenly seized on the opportunity to spread the word of what is occurring in US-controlled prisons. As such, one might argue that there is no "good thing in all of this" as the author states. The powers that be have simply changed the tune they are playing on their fiddles and the masses are still dancing.

Click here to comment on this article

The Military's Mounting Mental Health Problems

"A Fort Lewis soldier and veteran of the war in Iraq turned himself in [April 21]... saying he had committed a homicide, a Pierce County sheriff's spokesman said. The soldier's 28-year-old wife subsequently was found dead, apparently from homicidal violence. ...The soldier ... returned to Fort Lewis last month after serving for a year in Iraq with the 555th Combat Engineer Group." - The Seattle Post-Intelligencer, April 22, 2004

Over the past year there have been an unusually high number of suicides among U.S. troops in Iraq, and hundreds of soldiers experiencing psychological problems have been evacuated from the country. [...]

Twenty-four soldiers – 20 army personnel, two Marines and two sailors – have taken their lives during the past year in Iraq and Kuwait. In addition, there have been seven suicides among "newly States-sided troops," including two soldiers who killed themselves while patients at Walter Reed Army Hospital, the Toronto Star recently reported.

The suicide rate for army troops in Iraq has been 17.3 per 100,000 soldiers, compared to the overall Army rate of 11.9 per 100,000 between 1995 and 2002. According to StrategyPage.com, this rate is higher than the rate for all branches of the military during the Vietnam War, which was 15.6, and higher than during the 1991 Persian Gulf War which had a 3.6 rate for all branches.

"The higher suicide rate in Iraq can be attributed to the higher percentage of married and reserve troops, and the lower amount of stress training and screening in basic training for non-combat troops," military analyst James F. Dunnigan, author of The Next War Zone: Confronting the Global Threat of Cyberterrorism, wrote in a recent commentary.

Comment: Sounds like psycho-babble nonsense; so why are married troops more likely to loose their minds? And the type of 'stress training' being referred to is what?. How does one steel the mind sufficiently to cope with the carnage now occurring in Iraq? From some recent reports by Iraqi citizens, it seems some American soldiers are high on drugs; laughing irrationally as they shoot from their hips and their Humvees. It would not be surprising if this turned out to be true, as Vietnam vets can attest.

[...] Secretary Rumsfeld's tour extensions came a few weeks after the Army issued a report on the mental health conditions of the troops serving in Iraq. A previous "after-action" report written in October 2003, and obtained by United Press International, indicated the Pentagon had "'inappropriately' deployed soldiers to Iraq who already were diagnosed with mental problems."

"Variability in pre-deployment screening guidelines for mental health issues may have resulted in some soldiers with mental health diagnoses being inappropriately deployed," the earlier report stated. That could "create the impression that some soldiers develop problems in theater, when, in some cases, they actually have pre-existing conditions."

Comment: Or maybe being at war, under constant threat of death and doing things like blowing children's brains out, could just tip most people over the edge. Despite the examples of the last century alone, the powers that be don't want people to consider that war can drive you crazy. And it seems that people are quick to forget the horror last time.

[...] At a recent Boulder, Colorado, symposium titled "The Unseen Costs of War" Dr. Gene Bolles, who for the two years following the 9/11 attacks served as the chief of neurosurgery services at Landsthul Regional Medical Center in Germany claimed that thousands of GIs have been admitted to Landsthul for psychiatric care.

According to medical officials interviewed by the Denver Post, "Between 8 and 10 percent of all soldiers returning from Iraq will suffer from post-traumatic stress disorder or will need some counseling once stateside."

Comment: You could quadruple that figure and still be far off the mark. The fact of the matter is that (like the number of Iraqi citizens killed) true figures will never be revealed.

Taking care of the wounded and the sick after they arrive home has not been the Pentagon's strong suit. Last October, the UPI's Mark Benjamin wrote an award-winning series of groundbreaking stories exposing the horrendous treatment soldiers wounded in Iraq were receiving at overcrowded and understaffed facilities in the U.S.

At a time when the Bush Administration seems intent on shutting down veterans centers and closing down VA hospitals, what will happen to traumatized soldiers when they return to the states?
From a QFS member:

My first husband, back in the Nam days, was a Marine too.
The short story is (and I better keep it short for the twists and turns of this story would make you dizzy); we planned our wedding over the mails because we found we couldn't stand being apart while he was in boot camp.
Oh boy...were those red flags flying right in front of my stupid eyes when he got home. He was NOT the same man who left only months before. He had changed almost 100%. But did I look deep enough to make any changes in our upcoming plans? Of course not. I would just "love" him enough to make him better. Yeah right.
After a year of living with him and taking care of my new baby I was praying he would get orders to go to Nam. He did. Then I prayed he would die while there. He didn't.
When he came home, my marriage of 3 years didn't even have a chance for not even a hint of who he was was left in him and what was he drank away.
This picture will be the story of so many soon and if the draft for woman becomes a reality it will be ever so much worse.
The National Gulf War Resource Center's (NGWRC) Steve Robinson told the audience at the Boulder symposium that all too often soldiers and their families are not adequately cared for after they complete their tours of duty. "We fall short on getting them the proper care, compensation, and readjustment services that they need to recover from the wartime experience," Robinson said. "So if we're going to commit them to fighting for the nation, we need to commit to providing every resource for them when they come home. It's a covenant."

Comment: A covenant? A promise, a pledge, a treaty...a contract no less, says the dictionary. Now, dear soldier, just think; when has the American government been known for keeping its promises?. Knowing what they know after a tour of duty, one has to ask what makes a soldier go back for more. A covenant? Just following orders?, a sense of duty and obligation?. Or are they completely barking mad, ignorant and proud of it?, like that Marine interviewed by CNN in the "Take No Prisoners" video clip featured on yesterday's Signs:

Marine: "Like, man, those guys are dead now, ya know. But, it was…it was a good feeling. (smiling and nodding) I mean, afterwards, yer like, Hell, yeah, that was awesome! Let's do it again!"
Click here to comment on this article
Mental Cases

Who are these? Why sit they here in twilight?
Wherefore rock they, purgatorial shadows,
Drooping tongues from jaws that slob their relish,
Baring teeth that leer like skulls' teeth wicked?
Stroke on stroke of pain,-but what slow panic,
Gouged these chasms round their fretted sockets?
Ever from their hair and through their hands' palms
Misery swelters. Surely we have perished
Sleeping, and walk hell; but who these hellish?

-These are men whose minds the Dead have ravished.
Memory fingers in their hair of murders,
Multitudinous murders they once witnessed.
Wading sloughs of flesh these helpless wander,
Treading blood from lungs that had loved laughter.
Always they must see these things and hear them,
Batter of guns and shatter of flying muscles,
Carnage incomparable, and human squander
Rucked too thick for these men's extrication.

Therefore still their eyeballs shrink tormented
Back into their brains, because on their sense
Sunlight seems a blood-smear; night comes blood-black;
Dawn breaks open like a wound that bleeds afresh.
-Thus their heads wear this hilarious, hideous,
Awful falseness of set-smiling corpses.
-Thus their hands are plucking at each other;
Picking at the rope-knouts of their scourging;
Snatching after us who smote them, brother,
Pawing us who dealt them war and madness.

Wilfred Owen

To Lucasta on going to the War - for the Fourth Time

IT doesn't matter what's the cause,
What wrong they say we're righting,
A curse for treaties, bonds and laws,
When we're to do the fighting!
And since we lads are proud and true,
What else remains to do?
Lucasta, when to France your man
Returns his fourth time, hating war,
Yet laughs as calmly as he can
And flings an oath, but says no more,
That is not courage, that's not fear—
Lucasta he's a Fusilier,
And his pride sends him here.

Let statesmen bluster, bark and bray,
And so decide who started
This bloody war, and who's to pay,
But he must be stout-hearted,
Must sit and stake with quiet breath,
Playing at cards with Death.
Don't plume yourself he fights for you;
It is no courage, love, or hate,
But let us do the things we do;
It's pride that makes the heart be great;
It is not anger, no, nor fear—
Lucasta he's a Fusilier,
And his pride keeps him here.

Robert Graves
Lazy Guide to Net Culture: Iraqi image issues
[...] If we've liberated the people of Iraq then it'd be nice if they felt liberated. Given some of the bloodier mistakes being made in Iraq, idiot squaddies creating simulated orgies with Muslim prisoners are definitely surplus to requirements.
One idiot squaddie in particular has attracted much online interest, Lance Corporal Ted J Boudreaux Jr, a reservist with Headquarters and Service Company, 3rd Battalion, 23rd Marines.
He became famous about a month ago when a picture began to circulate of him standing beside two Iraqi boys. At first glance there was nothing controversial in the snap. The soldier was grinning (appropriately, it would turn out) like an idiot and both boys were smiling shyly. All three were giving the thumbs up.
Oh and one boy, who obviously couldn't read English, was holding a cardboard sign. It said simply: "Lcpl Boudreaux killed my dad then he knocked up my sister!"
As Julius Caesar observed on his last visit to the Senate: "Oops."
Lieutenant Colonel David Couvillon of the 3rd Battalion, 23rd Marines, made this comment: "Look, he didn't actually do what that sign says. This is stupid, lance corporal stuff that he thought was cute. But it's not."
It may surprise you to learn that Boudreaux has not been rewarded with a senior diplomatic post.
He has however become somewhat well known on the web, thanks to the enduring craze for image manipulation...
Click here to comment on this article
'We were slaves in the American kitchens'
New Delhi - A group of 20 Indians who ran away from a United States military camp in Iraq, where they worked in the kitchen, claim they were abused for nine months, it was reported on Tuesday.
The men from southern Kerala state paid 75 000 rupees (about R11 700) each for visas to Kuwait in August 2003. They were cheated by employment agents and landed in Baghdad.
One man, Hameed, said they were taken to a US military camp in Mosul where they were told that they had been bought to work in the kitchen, the Hindustan Times newspaper reported.
"We were slaves in the American kitchens. We barely got two hours of sleep. Any slip-ups and we were tortured for days," Hameed said. [...]
They got their chance to escape when their camp was attacked at the end of April. An Iraqi truck driver took them to Baghdad from where they travelled to Fallujah, Jordan, Doha, finally arriving in Mumbai on April 28.[...]
Click here to comment on this article
'Long live the heroes who threw the US out'
The olive-green uniform of Saddam Hussein's army is making a comeback in this turbulent city, where soldiers of the former regime are taking over security from United States Marines.
The end of a nearly month-long Marine siege may signal an important turning point for Iraqis seeking to regain control of their country and raises questions about how US forces will operate after sovereignty is handed over on June 30.
The end of the siege and the establishment of the new Fallujah brigade are another sign of Iraqis reasserting themselves against the US-led occupation, even before the power transfer.
Many Iraqis are vehemently opposed to a new flag adopted by the US-backed Governing Council. After the disclosure of abuses of Iraqi prisoners at a US-run prison, Iraqi authorities are demanding that they take part in the interrogation of detainees and the running of occupation prisons.
The formation of the new brigade also draws attention to what is now widely perceived as a major American policy error - the disbanding of the Iraqi army a year ago. That decision embittered tens of thousands of soldiers, many of whom are believed to have joined the anti-American insurgency.
The siege of Fallujah, a hotbed of anti-US resistance since American troops arrived 13 months ago, has elevated the city to heroic status, galvanised anti-occupation sentiment across this nation of 25 million people and restored much of the prestige which the Sunni Arab minority lost under a post-Saddam administration that favoured the Shi'a majority and large the Kurdish community.
US officials have tried to put their own spin on Fallujah, saying that brave Iraqis stepped forward to save the city from "terrorists".

"Some people showed up and wanted to take charge of security," US National Security Adviser Condoleeza Rice said on Tuesday on Lebanon's LBC-Hayat television. "Helping taking Fallujah out of the hands of terrorists is very important... It is good for Iraqis to come forward and deal with the security situation.
"After what happened in Fallujah, there will be no room for those who co-operated with the Americans," Mohammed Abdullah, a Fallujah cleric, said at a Sufi mosque where residents lined up for emergency relief rations.
Comments: And so the war continues, with the old soldiers under Saddam's regime proud to be wearing the olive-green again, and doubtless by their example, advocating this to their sons - the next generation of fodder, in the never ending war. Doubtless the old universal lie lives on in whatever 'camp' you choose to inhabit.
Of course, though many do not wish to consider this, our understanding of the two race theory puts a different slant on those who are proud of and wish to die in battle. Perhaps there are some who enjoy killing and literally have no soul that might cause them to have any qualms or struggles of conscience? Ever heard the phrase "It is a wonderful and great honour to fight and die for your country"? Perhaps the best known poem from the First World war:
Click here to comment on this article
Dulce et Decorum Est Pro Patria Mori

It is a wonderful and great honour to fight and die for your country

Bent double, like old beggars under sacks,
Knock-kneed, coughing like hags, we cursed through sludge,
Till on the haunting flares we turned our backs
And towards our distant rest began to trudge.
Men marched asleep. Many had lost their boots,
But limped on, blood-shod. All went lame; all blind;
Drunk with fatigue; deaf even to the hoots
Of tired, outstripped Five-Nines that dropped behind.

Gas! GAS! Quick, boys! – An ecstasy of fumbling,
Fitting the clumsy helmets just in time;
But someone still was yelling out and stumbling
And flound'ring like a man in fire or lime . . .
Dim through the misty panes and thick green light,
As under a green sea, I saw him drowning.

In all my dreams before my helpless sight,
He plunges at me, guttering, choking, drowning.

If in some smothering dreams, you too could pace
Behind the wagon that we flung him in,
And watch the white eyes writhing in his face,
His hanging face, like a devil's sick of sin;
If you could hear, at every jolt, the blood
Come gargling from the froth-corrupted lungs,
Obscene as cancer, bitter as the cud
Of vile, incurable sores on innocent tongues, –
My friend, you would not tell with such high zest
To children ardent for some desperate glory,
The old Lie: Dulce et decorum est
Pro patria mori.
US army probes deaths in custody
Tuesday, 4 May, 2004, 21:21 GMT 22:21 UK
US Defence Secretary Donald Rumsfeld has promised that any Americans abusing Iraqi prisoners will be punished.
The US military says there have been investigations into 25 deaths in US custody in Iraq and Afghanistan.
In two cases the dead men were found to have been murdered by Americans, according to a US army official.
Senior US politicians have called for public hearings on mistreatment of prisoners, and have demanded the right to question Mr Rumsfeld.
Angry senators said they had been kept in the dark by the defence department until photographs of apparent abuse emerged in the media.
'Un-American'
But Mr Rumsfeld said armed forces chiefs acted swiftly and properly as soon as the claims came to light in January.
Mr Rumsfeld said those responsible for the "unacceptable and un-American" conduct would be brought to justice.
Comment: Yes, the US government is very good at bringing people "to justice", but normally only when it serves their political aims.
The Pentagon has confirmed that criminal charges have been filed against six US soldiers in relation to the photos, while six senior officers have been reprimanded.
Comment: There's that word again - "reprimanded". Why haven't we yet heard anyone saying, "war crimes"?
But there have been concerns that the mistreatment is more widespread.
Comment: And yet, Powell stated in the above article:
" I want to remind the world that it's a small number of troops who acted in an illegal, improper manner." So which is it? A small number of "rogue" soldiers committing these acts - just a few loonies no one seemed to have any supervision of - or is this more widespread than we might think? And were they following orders?
A senior army official said there had been investigations into 25 cases of death and 10 of abuse in US custody in Iraq or Afghanistan since December 2002.
The BBC's Pentagon correspondent Nick Childs says of the 25 deaths, 12 were found to be either of natural or "undetermined" causes, one was a "justifiable homicide", and two were murders. Ten inquiries are ongoing, he says.
Comment: Would someone mind telling me, please, just what, exactly, is a "justifiable homicide"???
Not jailed
An Army official, speaking to Reuters on condition of anonymity, said a soldier had been convicted of killing one of the prisoners by hitting him with a rock.
He was thrown out of the army but did not go to jail.
The other murder was committed by a private contractor who worked for the CIA, the official said.
Following the emergence of the photos, taken at the Abu Ghraib prison outside Baghdad, army chiefs were called before an emergency hearing of the Senate Armed Services Committee.
Afterwards senators said they were angry that details of what the army knew - particularly the contents of an internal Pentagon report - had been given to the media before Congress.
Comment: And who gave this report to the media? Who wanted to make sure that this story got out?
"The ramifications are so serious and so severe, and the implications are so grave, that that report should have been forthcoming here immediately," said the committee's top Democrat, Senator Carl Levin.
Senator John McCain, a former prisoner-of-war in Vietnam, went further, saying: "It is a severe problem. But it is a pattern on the part of the defence department of not keeping the Congress informed."
Comment: Congress. Those supposedly representing the people. Why should the defense department want to keep them informed?
'Sadistic abuses'
The internal report by Maj Gen Antonio Taguba was commissioned in January following persistent allegations of abuse at Abu Ghraib and its findings are believed to have been made available early last month.
US media which have seen the report say Gen Taguba found evidence of "sadistic, blatant, and wanton criminal abuses of Iraqi prisoners". His findings said:
Detainees were threatened with a loaded pistol
Cold water was poured on naked prisoners
Inmates were beaten with a broom handle and chair
Male detainees were threatened with rape
A prisoner was sodomised with a chemical light
Detainees were forced into various sexual positions to be photographed
Naked inmates were arranged in a pile and then jumped on
The abuse of Iraqi detainees has been condemned across the US political spectrum including by President George W Bush.
But Mr Rumsfeld also defended the actions of the armed forces, saying they had acted promptly and properly, launching an investigation in January the day after abuse allegations were first made - and issuing a press release two days after that.
Gen Peter Pace, Vice-Chairman of the US Joint Chiefs of Staff, said "everyone" had been told about the allegations and the findings of the Taguba report but that it was normal that top officials such as himself and Mr Rumsfeld had not yet read it, as the report had to make its way slowly up the chain of command.
Comment: Boy, considering that we live in an age where it only takes seconds to send and receive messages electronically, it sure takes a long time to get minor things such as human rights abuse reports up the "chain of command" in the the US government. How long would it have taken had the information not been made public?
Damage control
As the US tried to contain the damage caused as the pictures of abuse were shown in the press in the Arab world, US National Security Adviser Condoleezza Rice appeared on the Al-Jazeera channel to appeal for trust.
"The president guarantees that those who did that be held accountable... and people will see that we are determined to get to the truth," she said.
Comment: Where's that sick bag? Had one around here a second ago…
But in Iraq, the US-appointed human rights minister, Abdul-Basat al-Turki, resigned on Tuesday in protest at the abuses.
Meanwhile a lawyer for one of the soldiers allegedly involved in the abuse cases at Abu Ghraib said they were simply "following orders".
Comment: Again, which is it? Criminal, rogue soldiers that need to be "taught a lesson", or soldiers following orders? Whatever the truth may be, it appears that those farther down in the hierarchical chain will be the ones to take the fall, while those higher up, also responsible, will only get reprimanded. Standard operating procedure for the reality we happen to inhabit.
Guy Womack, attorney for Charles Graner Jr, said the campaign was coordinated by governmental agencies, including the CIA.
The former head of the prison, Brig Gen Janis Karpinski, said she believed military commanders were trying to shift the blame onto her and other reservists and away from the intelligence officers still at work in the prison.
Click here to comment on this article
Prisoner Abuse May Be More Widespread
Tue May 4,12:57 PM ET
By ROBERT BURNS, Associated Press Writer
WASHINGTON - The scandal of the U.S. military's abuse of Iraqi prisoners threatened to widen Tuesday as lawmakers emerging from a closed-door briefing with Pentagon officials said similar abuses — though "small in number" — may also have occurred at other Iraqi facilities and in Afghanistan .
Outraged by the sexual humiliation and abuses of Iraqis by U.S. military personnel at Abu Ghraib prison, senators called for Defense Secretary Donald Rumsfeld to explain the situation in an open hearing as soon as possible.

"There were some incidents in Afghanistan," said Sen. John Warner, chairman of the Senate Armed Services Committee , after the panel's closed briefing with Pentagon officials. "We did not get the full details but were left with the impression that they were relatively isolated and certainly small in number."
[...] "We're extremely disappointed that anyone would mistreat detainees in the manner that they have in Iraq," Casey said. "What you see on those pictures is not indicative of our training or our values. It is a complete breakdown of discipline."
Sen. Edward Kennedy, D-Mass., emerged from the briefing saying he feared allegations made public so far are "the beginning rather than the end" of the abuse allegations.
Comment: And perhaps the "beginning of the end" for George Bush?

Sen. John McCain, R-Ariz., told reporters outside the hearing he was "extremely hopeful that ... this was not a widespread pattern of abuse and that the conduct of the overwhelming majority of Americans is honorable and decent."
Members of the Senate committee promised a full investigation of the abuses and said they were outraged that they had not been informed of the incidents earlier.
"We must be open about this," Levin said. "We must assure the world thereby that in this open society, actions of this kind are going to be dealt with both criminally and within the military code as appropriate."
[...] Meanwhile, an attorney for a military police officer being investigated in the abuse probe, said on NBC's "Today" show that the photographs of the Iraq prisoners that have inspired widespread revulsion "were obviously staged" in order to manipulate the prisoners into cooperating with intelligence officials.
"They were part of the psychological manipulation of the prisoners being interrogated," said Guy Womack, attorney for Charles A. Graner, Jr., a Greene County, Pa. corrections officer who was activated to the military in March 2003 and served at Abu Ghraib.
"It was being controlled and devised by the military intelligence community and other governmental agencies, including the CIA ," Womack said. The soldiers, he said, were simply "following orders."
Click here to comment on this article
Wife: Soldiers in Iraqi Abuse Case Are Scapegoats
Tue May 4,10:45 AM ET
By Sue Pleming
WASHINGTON (Reuters) - U.S. soldiers accused of abusing Iraqi prisoners were following orders and are being used as scapegoats to protect their superiors, the wife of one of the soldiers and the lawyer for another said Tuesday.
Martha Frederick defended her husband, a soldier who faces prosecution for the abuse of Iraqis at the Abu Ghraib prison near Baghdad.
"He was told to do these things and when he did them he thought that he was doing them in the sense of national security," Frederick said.
The U.S. military has brought charges of assault, cruelty and maltreatment against six soldiers, members of a military police battalion.
It has also reprimanded six officers in connection with abuses at the Abu Ghraib prison after photographs were broadcast around the world showing naked Iraqi prisoners stacked in a pyramid or positioned to simulate sex acts.
In e-mails to his wife, Staff Sgt. Ivan Frederick questioned some of the abuses he witnessed, such as leaving inmates naked in their cells or making them wear female underwear and handcuffing them to the doors of their cells.
"He questioned it from my understanding and he even tried to come up with some rules knowing that pretty much this was something he did not normally do," said his wife in an interview on NBC's "Today" show.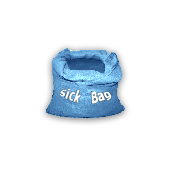 She complained her husband was being thrust into the limelight while others were protected. "Those who are responsible are standing behind the curtain and watching him take the fall for it. It's almost like being a pawn in a chess game," she said.
[...] Womack said the pictures were staged and part of the psychological manipulation of prisoners, adding that his client was told to smile for the camera along with a female soldier who was pointing at a prisoner's genitals.
"These pictures themselves are abhorrent, but you have to put them in context," Womack said.
Click here to comment on this article
Army Has 20 Open Iraqi Prisoner Probes
By ROBERT BURNS, AP Military Writer
WASHINGTON - The deaths of 10 prisoners and abuse of 10 more in Iraq and Afghanistan are under criminal investigation, the Army disclosed Tuesday as U.S. commanders in Baghdad announced interrogation changes and the White House reached out to the Arab world to try to blunt a widening and increasingly damaging controversy.
President Bush planned to do two 10-minute interviews with Arab television Wednesday to underscore his feelings about photographs of naked prisoners and gloating U.S. soldiers.
"This is an opprtunity for the president to speak directly to the people in Arab nations and let them know that the images that we all have seen are shameless and unacceptable," White House spokesman Scott McClellan said Tuesday night. […]
Comment: What makes Bush think that the Arab world is going to believe a single word he says?
In somber tones at his first Pentagon news conference since the reports of abuse surfaced, Rumsfeld said Americans should not believe that the behavior captured in the photographs of grinning U.S. soldiers posing with naked Iraqi prisoners is tolerated.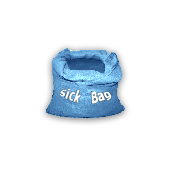 "The images that we've seen that include U.S. forces are deeply disturbing, both because of the fundamental unacceptability of what they depicted and because the actions by U.S. military personnel in those photos do not in any way represent the values of our country or of the armed forces," Rumsfeld said.
The defense secretary rejected suggestions that part of the Bush administration's justification for invading Iraq — to remove a ruthless government that tortured its own people — had been undermined by the behavior of U.S. soldiers responsible for detention facilities.
"The pattern and practice of the Saddam Hussein regime was to do exactly what you said, to murder and torture, and the killing fields are filled with mass graves. And equating the two, I think, is a fundamental misunderstanding of what took place" at Abu Ghraib, Rumsfeld said.
Comment: There is no fundamental misunderstanding as to what is taking place in Iraq. Murder, torture and the occupation and destruction of a people and a country are what is taking place. As for mass graves, what are those soccer fields now full of Iraqi casualties? Or does one need to pile all the bodies into one hole for it to be considered a mass grave?
Rumsfeld said he hoped the photos represented an isolated case.
But the basis for such hope seemed to be eroding.
Maj. Gen. Donald Ryder, the Army's provost marshal, told reporters there were 10 investigations underway of prisoner deaths — mostly in Iraq — and 10 pending cases involving possible assault of prisoners, including one sexual assault. Also, one prisoner's death was ruled to have been a justified homicide.
Investigations into 12 other detainee deaths that have occurred in Iraq and Afghanistan since December 2002 had concluded that the causes were either undetermined or natural, Ryder said.
The Pentagon does not recognize detainees in Iraq, Afghanistan and at Guantanamo Bay, Cuba as prisoners of war. The Army's second-ranking officer, Gen. George Casey, was asked at a news conference with Ryder whether that policy might have led soldiers to think they could use excessive force against the detainees.
Casey said no.
"It's very basic for us, how we treat detainees," Casey said. "We treat all of the folks we come in contact with with dignity and respect." […]
Comment: Oh, yeah. Right. It's very dignified to attached electrodes to the genitals of detainees. It shows a great deal of respect to strip them naked and make them simulate sex with each other. How can these people keep a straight face when they say things like this? And how can the US get away with not recognizing detainees in Iraq, Afghanistan and Guantanamo Bay as prisoners of war?
In Baghdad, Iraq's U.S.-appointed human rights minister, Abdul-Basat al-Turki, said Tuesday he had resigned to protest abuses by American guards, and Interior Minister Samir Shaker Mahmoud al-Sumeidi demanded that Iraqi officials be allowed to help run the prisons.
Al-Turki said he resigned "not only because I believe that the use of violence is a violation of human rights but also because these methods in the prisons mean that the violations are a common act."
Many of the allegations of abuse were contained in an internal Pentagon report completed in March.
Senate Minority Leader Tom Daschle, D-S.D., demanded to know why Bush was not earlier informed of the report and why Rumsfeld and Joint Chiefs of Staff Chairman Gen. Richard Myers had not yet read the two-month old document.
At the White House, spokesman Scott McClellan said Bush first became aware of the allegations of abuse some time after the Pentagon began looking into it, but did not see the pictures until they were made public last week. Bush did not learn of the classified Pentagon report until news organizations reported its existence, McClellan said.
Rumsfeld said he had read an executive summary of the report. He denied any foot dragging by the Pentagon and said the correct military procedures were being followed.

"These things are complicated, they take some time," he said of the investigations. "The system works."
Gen. Peter Pace, vice chairman of the Joints Chiefs of Staff, said the February report had been moving up the chain of command. "There had been no attempt to hide this," said Pace, who joined Rumsfeld in briefing reporters at the Pentagon.
Pace said Pentagon officials agreed with the internal Army report's findings that the prisons in Iraq were understaffed for the number of prisoners incarcerated and that those serving as prison guards had been inadequately trained.
Comment: Trained, or not. Understaffed, or not. What would allow anyone to commit these crimes in the first place? And not only carry out the torture and humiliation, but also enjoy doing so? Is being inadequately trained and understaffed an excuse for psychopathic, diabolical behavior?
Click here to comment on this article
The Boy Who Cried "Wolf!"
Signs Editorial
05/04/2004
Here is a story in which the main character is nothing more than a disinformation artist. He takes a plausible scenario: A wolf killing sheep; then takes something that is untrue: A wolf killing sheep at that precise moment; and turns it into disinformation. In essence he lies to the villagers, preying on their fears, in order to elicit something from them: Fear of loss of their sheep for his own entertainment.
Nobody believes a liar...even when he is telling the truth! Or so the story tells us. But is that the real meaning? We don't think so. The story of The Boy Who Cried "Wolf!" in our opinion, has less to do with the shepherd boy, and more to do with the villagers. Although in some versions the boy loses his life, in others he lives to cry another day. The theme in all the variations of the story is this: The Villagers always lose their livelihood.
In the story, sheep are symbolic of the villagers' wealth and potential for survival. No sheep, no wool; no wool no money; or no sheep, no food.
Regardless of how you look at it the villagers lose everything, and somewhere in the story is a very fat wolf needing some Pepto Bismol.
Perhaps the moral should read thus: If you put your faith in liars, you are screwed upstream without a paddle.
Fool me once, shame on you; fool me twice, shame on me.
A reader wrote to the Signs team with images purportedly of U.S. soldiers gang-raping Iraqi women. Yes, I did just say what I said. Being the in-house graphic artist, I was assigned the task of analyzing/researching the images to discover whether or not they were real while the early edition carried the story as a "tentative" item.
What I uncovered in my detailed analysis of the images was that they were nothing more than pornography; pornography of the most disgusting kind. (Either that, or Dubya has gotten so cheap that the U.S. Marines are now issueing Wal-Mart Paintball guns and cheap loafers to soldiers in combat.)
The images are not fake however, they are real; a real portent of things to come.
These photos reveal to us just how sick America is as a culture; a culture wherein the American people staunchly back the invasion and oppression of a sovereign country and then lust for pornographic pictures of its native inhabitants being violated, for Gawd's sake!
Americans want to steal Iraqi oil, kill Iraqi children, and now they want to get their cookies off on images of Iraqi women being raped - mothers, sisters and daughters - simulated or no.
But hey! Let's not get too pessimistic now, eh? We just need to step into our diamond imperishable bodies, and open our heart centers to music, art, Christmas … and … puppies.
I want a sick bag. Heck, I invented 'em.
Click here to comment on this article
U.S. soldier dies in Iraq after dump truck attack
05 May 2004 14:52:23 GMT
BAGHDAD, (Reuters) - A U.S. soldier died south of Baghdad on Wednesday after his Humvee was rammed by a dump truck at the checkpoint he was manning, the U.S. military said. [...]
Click here to comment on this article
Official: Bush to Seek $25B for Iraq War
By ALAN FRAM, Associated Press Writer
May 5, 2004
WASHINGTON - The Bush administration will ask Congress for an additional $25 billion for U.S. operations in Iraq and Afghanistan, Republican congressional aides said Wednesday, a change from the White House's earlier plans to not request such money until after the November elections.
White House budget chief Joshua Bolten and Deputy Defense Secretary Paul Wolfowitz journeyed to the Capitol on Wednesday to present the proposal to House Speaker Dennis Hastert, R-Ill., Senate Majority Leader Bill Frist, R-Tenn., and other top Republicans. [...]
Click here to comment on this article
Peacemakers Seek New Palestinian Leaders
By BARRY SCHWEID
AP Diplomatic Writer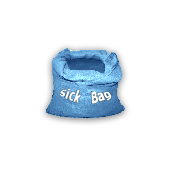 UNITED NATIONS (AP) -- The United States and three peacemaking partners called Tuesday for "responsible and accountable" Palestinian leaders who would crack down on terrorists and welcomed Israeli Prime Minister Ariel Sharon's proposal to withdraw from Gaza.
The statement, issued after a 2 1/2-hour meeting at the United Nations hosted by Secretary-General Kofi Annan, drew Palestinian criticism and Israeli praise.
The Palestinians' U.N. observer, Nasser Al-Kidwa, said the United States dominated the deliberations, which issued a statement that amounted to nothing more than "mumbling that could mean anything."
By contrast, Daniel Ayalon, the Israeli ambassador to Washington, said the Quartet - the United States, the United Nations, the European Union and Russia - had focused on "the real problem" of terror and a need for change within the Palestinian movement.
"Cracking down on terrorism and reforms are imperative for any meaningful political dialogue," Ayalon said in a telephone interview.
Click here to comment on this article
Rice Says U.S. Has 'Generational' Mideast Plan
Tue May 4, 5:52 PM ET
By David Morgan
WASHINGTON (Reuters) - The U.S. national security adviser said on Tuesday that Iraq was crucial to American efforts to export democracy to the Middle East, a transition that would require the commitment of a generation.
Condoleezza Rice said the American drive for reform beginning with Iraq and Afghanistan aimed to dispel a "terrible, virulent ideology" that led to the Sept. 11, 2001 attacks on New York and Washington.
Comment: Such a "drive for reform" to dispel a "terrible, virulent ideology" should have started in Washington and Israel, not Afghanistan and Iraq.
"When Iraq is free and stable and prosperous and democratic, it will be the linchpin in a different kind of Middle East," Rice told a conference hosted by the powerful Jewish Anti-Defamation League lobby group.
"And when there is a different kind of Middle East, one that is reforming and one that is moving toward democratic development, we will be safer in the United States, Israel will be safer in its neighborhood, the world will be safer."
Comment: How safe do you think Iraqis feel at this very moment? How stable? How prosperous? Where is this security, stability, prosperity, freedom and democracy that the US is so good at spouting? How is it even possible that people can believe that an occupational power truly has these intentions? What portion of the Iraqi population needs to be exterminated to bring such "freedom and democracy"? How much of the country destroyed and made barren for generations to come?
Rice, one of President Bush 's closest aides, said U.S. policymakers had no illusions about the task including the return of sovereignty to Iraq that has been complicated by insurgencies among Sunni and Shi'ite Muslims.
Comment: It has been complicated by the occupation and rape of their country, which led to the uprisings - not a result of the uprisings themselves. In any case, what kind of "sovereignty" are we talking about here when it will be simply Iraqi puppets on the US payroll running Iraq? Will Iraqis vote in their leaders? Even if they do, what are the chances that such elections will be tampered with?
[...] Rice said U.S. policies were facing "a terrible time of testing" in Iraq, where she described militants battling the U.S.-led occupation as opponents of democracy.
Comment: Of course, just as anyone criticizing Israeli governmental policy towards the Palestinians is called an anti-semite. If you don't like having your country occupied, then you hate democracy. You are a "terrorist".
But she reiterated White House determination to remain in Iraq after a June 30 deadline for transferring sovereignty to an interim government.
"We have never left before a job is done and I commit to you that this job will be done," said Rice.
Comment: Yes, even if that means leveling the entire region and throwing it back into the Stone Age.
She spoke of forging a common vision of peace for the region that could be pursed aggressively to produce "a Middle East that is democratizing, a Middle East that is reforming, a Middle East in which the ideologies of hatred that produced 9/11 cannot flourish."
Comment: A Middle East occupied, governed and controlled by Israel and America.
Click here to comment on this article
By LAMIA LAHOUD
May. 4, 2004 23:58 | Updated May. 5, 2004 9:35
Palestinian Authority officials interpreted the Quartet's statements on Tuesday as an attempt to counter US President George W. Bush's letters of assurances to Prime Minister Ariel Sharon, and welcomed the group's decision to form a mechanism for monitoring and implementation of the US road map for peace.
"For us, the most important thing from the Quartet meeting is that they reiterated their commitment to all the relevant UN resolutions, a withdrawal from the land occupied in (the war of) 1967 and the Arab League peace initiative," PA Negotiations Minister Saeb Erekat told The Jerusalem Post.
However, he said, "what was lacking in the statement was a timeline for the implementation and the specifics of the mechanism of implementation and the time line."
Click here to comment on this article
Settlers feel their day has come
Tue., May 04, 2004
By Nadav Shragai
[...] The settlers of Gush Katif sense a time of grace is upon them. Rabbis, local council heads, and especially young people speak frequently of the need to expand their door-to-door campaign.
Yoni, a teenager from Atzmona, said: "We need to speak to the public over the heads of the politicians and especially of the media, which filter our message. We proved it's possible."
[...] The Gush Katif settlers want to further what they call the "settlement of hearts" an expression coined years ago by Rabbi Yoel Ben Nun, a leading settler activist. In this spirit, many in Gush Katif spoke yesterday of "disengaging" from Gaza: "We are actually part of the western Negev. Take a look at the map," some teenage girls from Neveh Dekalim told a foreign TV crew.
The Hevel Aza Local Council is now seeking to link Gush Katif, in the southern Gaza Strip, not only to hearts, but to the state of Israel, by means of an expanded corridor in the Kissufim area east of the Gush. No one presently takes the so-called "Two Fingers" plan seriously - on the map, Kissufim is a two-finger span from Gush Katif - but it will be presented to political circles in the near future. Gush Katif activists will begin marketing the idea to the public as well.
In recent weeks, some Gush Katif residents have been berating themselves for closing themselves off to potential new residents. In Neveh Dekalim, the largest settlement in the Gush, a selection committee has been filtering out candidates for years. The same is true for other settlements in the region, with interviews of potential new residents being long and painstaking. During the days before the referendum, a number of rabbis made a promise - if we win, we will work to open the region to a wider public. It's the old debate of quality versus quantity. In Gush Katif they have begun to understand, a little late, that in order to become a "settlement bloc" that politicians take seriously, they have to grow.
The longing for legitimacy dominated sentiment among the residents of Gush Katif before the referendum. "People went around with long faces," local council workers said yesterday.
"It was a burning humiliation," said area resident David Hoffman. "No politician or national leader got up the courage to come to us and explain the plan. They probably couldn't look us in the eye. The residents were hardly mentioned even in the disengagement document. Only the assets."
The referendum victory did nothing to blunt these feelings. They don't understand Sharon, in fact, they fear him. Ehud Olmert they almost loathe - "that man talks about our presence here like Yossi Beilin and Yossi Sarid. He's got a virus in his head" said Shilo, a young soldier.
Many residents of Atzmona went to bed yesterday at dawn after a day and a half without sleep. Children went back to their studies after weeks of coming in late and leaving early. Many adults took time off from work.
"Anyone who was part of this operation saw what spiritual energy is," said Rabbbi Yigal Kaminsky, Gush Katif's regional rabbi. "Everyone gave his spirit, his soul, his body to the struggle. When you begin to peel open the hearts, the bond between us and all of Israel is revealed in a big way."
Comment: Ah, yes. Spirit and heart. How often do people validate their beliefs by appealing to spirit and heart. That is why we are so wary of people who talk about the knowledge that comes from the heart, who talk about knowing something because it feels right. Belief in such is asking for trouble. What kind of spirituality is there in people who are willing to kill off the Palestinians to express their faith? Yet they claim heart and spirit. This example should show how useless they are as means of verifying anything.
Click here to comment on this article
Late bid to save Gaza peace plan
By Ed O'Loughlin
Jerusalem
May 5, 2004
Weary leaders and officials in Jerusalem, Washington and New York were yesterday combing through the wreckage of the latest bid to break the bloody Middle East stalemate, less than three weeks after it was launched. [...]
Yesterday The New York Times claimed Mr Bush had given Israel a blank cheque and got nothing in return. An editorial in The Washington Post said: "President Bush's ill-considered bet on Israel's Ariel Sharon is looking shaky barely two weeks after it was made."
Leaders close to Mr Sharon insisted yesterday he was still committed to ending the Israeli presence in the Gaza enclave, where 7500 ultra-nationalist and religious Jewish settlers live amid 1.2 million Palestinians. Although the plan was rejected by 60 per cent of Likud members, the plan is supported by 60 per cent of Israelis, who believe it would save lives, money and international support.
Click here to comment on this article
Defiant Sharon vows new initiative
Backers insist vote won't stop pullout from proceeding
By Dan Ephron, Globe Correspondent | May 4, 2004
JERUSALEM -- Prime Minister Ariel Sharon vowed yesterday to draw up a new plan for separating Israel from the Palestinians, a day after members of his own Likud party voted down his initiative to evacuate Israelis from the Gaza Strip and from four settlements in the West Bank, officials said.
Israeli newspapers described the outcome as a humiliation for the prime minister. Some Israelis expressed anger that Sharon set up a vote that allowed a relatively small number of members from a single party to tie up an initiative that a majority of Israelis have supported in opinion polls. [...]
''I want to say in the clearest fashion there will be another plan and I will come up with it," an official quoted Sharon as saying at the Likud meeting in parliament. ''I will come up with a plan that will get wide support."
Click here to comment on this article
Israeli Court Indicts Palestinian Teen
Tue May 4, 5:33 PM ET
By RAVI NESSMAN, Associated Press Writer
JERUSALEM - An Israeli military court on Tuesday indicted a 15-year-old Palestinian boy on charges of recruiting teenagers to become suicide bombers — the first time such charges have been leveled at a Palestinian youth.
Click here to comment on this article
NEW YORK, May 5, 2004
(CBS/AP) Disney has ordered a subsidiary not to distribute a Michael Moore film critical of President Bush's stance on terrorism, according to a newspaper and Moore's Web site.
The New York Times reports Disney has barred Miramax films from distributing "Fahrenheit 911," an upcoming film in which Moore explores alleged connections between the Bush family and wealthy Saudis, and criticizes the president's counter-terrorism policies both before and after Sept. 11.
A Disney executive says it told Miramax last May that it did not want to be connected to the North American distribution of the film because it could be politically divisive.
But Moore claims Disney is worried it could lose tax breaks it gets in Florida, where the president's brother Jeb Bush is governor. Disney denies that, according to The Times.
Miramax says its deal with Disney only allows the company to block distribution of a film if it is over-budget or gets an NC-17 rating, neither of which appears to apply to Moore's movie. The two companies could go to mediation over the dispute.
"I would have hoped by now that I would be able to put my work out to the public without having to experience the profound censorship obstacles I often seem to encounter," Moore wrote in the statement on his site.
"Some people may be afraid of this movie because of what it will show," Moore wrote. "But there's nothing they can do about it now because it's done, it's awesome, and if I have anything to say about it, you'll see it this summer — because, after all, it is a free country."
Miramax bought the film last May when Mel Gibson's Icon Picture backed out, triggering complaints by conservatives to Disney. Overseas distribution rights have already been sold.
"Fahrenheit 911" will be one of 18 films in competition next week at the Cannes Film Festival, Moore wrote.
The newspaper says Mirimax could find another distributor for North America, but that doing so would be costly.
Moore is the director of films such as "Roger & Me" and "Bowling for Columbine," for which he won an Oscar. He has stirred controversy before, calling Mr. Bush a "deserter" earlier this year, and earning both cheers and boos when he questioned the legitimacy of Mr. Bush's 2000 election at the 2003 Academy Awards.
Distribution of his book "Stupid White Men," a broadside against the Bush administration, was delayed because it was due out shortly after Sept. 11.
Comment: Freedom and democracy! Don't ya love it!? The truth cannot be printed in the US because it would be "politically divisive"!
Censorship of many kinds

"Democracy dies behind closed doors"

Mid-East Realities
5 May 2004:

Disney now insists on blocking the distribution of the new Michael Moore film, at least until the election, and AOL-TimeWarner is censorshing MER articles dealing with the Israeli-Jewish lobby and the Jewish neocons in the Bush Administration who are primarily responsible for the Iraq war. This is indeed a new America.
But the corporate media's daily self-censorship is the most dangerous thing of all; and there are so many examples of this most dangerous phenomena, especially in Washington where the celebrity press and the lobbyists mix so socially with the politicians and where the Israeli-Jewish lobby vilifies and punishes any and all who even dare to ask.
At the moment, for instance, why does no one ask the following simple questions even though everyone from the President on down is now constantly on TV interview programs working overtime to put out the 'torture scandal' fires.
* QUESTION #1 - "Those hoods on the prisoners, Mr. President, just when did the U.S. start using them and why." (Note: Yesterday the new American General ordered that the hoods no longer be used. Hint: Israel has used hoods on Palestinians for many years as well as many of the same techniques the Americans have been using in Iraq).
* QUESTION #2 - "Have any foreign persons, or 'private contractors' working for the CIA or military intelligence, been involved in any way with the toturing and abuse of Iraqi prisoners?" (N ote: The top Pentagon neocons -- Paul Wolfowitz and Douglas Feith -- are thought to have made it possible for Israeli Mossad persons to not only 'train' Americans but to be on sight and involved in Iraq).
* QUESTION #3 - Earlier this year one of the leaders of the PLO, Abu Abbas, died in American custody in Iraq. In view of what we now know just who has investigated this death and just who conducted the autopsy?" (Note: As MER and others said at the time, very suspicious death and likely the result of torture. But few were listening then).
Click here to comment on this article
Free speech? Not along Main Street
Salt Lake City judge upholds land swap in Mormon church plaza case
Tuesday, May 4, 2004 Posted: 10:04 AM EDT (1404 GMT)
SALT LAKE CITY (AP) -- A federal judge on Monday upheld a land swap that permits the Mormon church to restrict speech on a block of Main Street that it purchased from Salt Lake City.
U.S. District Judge Dale Kimball dismissed a lawsuit by the American Civil Liberties Union and others that said the deal violated the First Amendment by limiting speech and effectively endorsing the church. [...]
Lee Siegel, a writer and one of the plaintiffs, said: "I did not expect a ruling in favor of ... fundamental constitutional right from any federal judge who's a product of Utah and its theocracy, which suffers from a severe and unhealthy allergy to dissent."
Click here to comment on this article
E-Voting Oversight Overwhelms U.S. Agency
Tue May 4,11:11 AM ET
By RACHEL KONRAD, Associated Press Writer
SAN JOSE, Calif. - As alarm mounts over the integrity of the ATM-like voting machines 50 million Americans will use in the November election, a new federal agency has begun scrutinizing how to safeguard electronic polling from fraud, hackers and faulty software.
But the tiny U.S. Election Assistance Commission says it is so woefully underfunded that it can't be expected to forestall widespread voting machine problems, which would cast doubt on the election's integrity.
Click here to comment on this article
Study: Voters Trust Electronic Voting
Tue May 4, 5:57 PM ET
By RACHEL KONRAD, Associated Press Writer
SAN JOSE, Calif. - One in five voters will cast ballots electronically in the November presidential election, and the vast majority of them are confident their vote will be recorded accurately, according to a poll released Tuesday.
A lobbying group whose members include manufacturers of the controversial electronic voting machines, released a survey that found 77 percent of registered voters were either "not very concerned" or "not concerned at all" about the security of election systems.
More than 90 percent of voters expressed confidence in lever and optical scan systems — the most trusted systems for casting ballots. Electronic systems finished third, with 88 percent of voters saying they trusted the accuracy of digital ballots, according to the survey sponsored by the Information Technology Association of America.
Click here to comment on this article
Africa gets into the minds of terrorists
A multi-national training programme to arm police in South Africa and a number of other African countries with some of the most sophisticated anti-terrorism skills in the world has been launched outside Pretoria.
The four-week long Anti-Terrorism Training Program (ATTP) will see police from 11 African countries learning how to track and crack the world's most powerful terrorist organisations.
Twenty-two police officers from Angola, Malawi, Botswana, Mozambique, Namibia, Mauritius, Lesotho, Zambia, Zimbabwe, Tanzania and South Africa are to take part in the intensive training programme in which trainees will be taught to "work their way into the minds of terrorists".
Click here to comment on this article
Nairobi - At least six people have drowned and several thousands displaced by floods following torrential rains currently hitting Kenya.
Click here to comment on this article
NGO David takes on American food Goliath
A small non-governmental organisation has asked for a court order forcing American multinational Monsanto and the Department of Agriculture to reveal information on the safety of genetically modified food.
Biowatch South Africa says there are plans in the pipeline to make this the first country to commercially produce genetically engineered wheat, yet they could not obtain any information on its safety.
According to Biowatch, South African authorities have also issued permits for tests and trials of a variety of crops, including genetically engineered potatoes and canola.
Click here to comment on this article
Abuja - Fighters of a predominantly Christian tribe attacked a town dominated by a rival Muslim ethnic group, razing homes and mosques and killing at least 80 people, Nigerian police said on Tuesday.
The ethnic Tarok assailants, armed with machetes, British colonial-era muskets and homemade guns, attacked the predominantly Hausa town of Yelwa, 350km east of the capital Abuja, early on Monday morning, said Raymond Nyama, a police officer who visited the scene.
Police counted 80 bodies littering otherwise abandoned streets, Nyama added. An unknown number of mosques were burned.
Click here to comment on this article
Girl, 14, Beaten Unconscious By Other Girls At School Dance
WFTV.com
11:37 am EDT May 5, 2004
MOUNT VERNON, Wash. -- A 14-year-old girl was beaten unconscious by several other girls at a chaperoned dance for middle school honors students, police said.
Two girls, ages 12 and 14, were in custody for investigation of felony assault, Lt. Ken Bergsma said Tuesday.

The victim, who attended Mount Baker Middle School, suffered cuts and bruises, and was treated at a hospital.
Witnesses said the victim and the attackers had been arguing at the dance Friday night for Mount Baker and LaVenture Middle School students, at the LaVenture campus.
"When the victim turned to walk away, she was assaulted," Bergsma said. "She fell to the ground where she was kicked numerous times." [...]
About 150 students attended the dance, Tate said. All had to meet academic and behavioral standards to be invited.
Three Mount Baker students were expelled, including the girls who were arrested, Tate said.
Click here to comment on this article
Scientists Embrace Plot For 'Tomorrow'

Scientists Hope Movie Will Increase Interest In Global Warming
May 4, 2004

LOS ANGELES (AP) A super storm envelops the globe, sending tornadoes skittering through Los Angeles, pounding Tokyo with hail the size of grapefruit and burying New Delhi in snow.
Brace yourself. After decades spent tackling volcanoes, aliens, earthquakes, asteroids and every other disaster imaginable, Hollywood has turned its attention to one of the hottest scientific and political issues of the day: climate change.
No one is pretending the forthcoming film "The Day After Tomorrow" is anything but implausible: In the $125 million movie, global warming triggers a cascade of events that practically flash freeze the planet.
It's an abruptness no one believes possible, least of all the filmmakers behind the 20th Century Fox release. "It's very cinematic to choose the worst-case scenario, which we did," said co-screenwriter Jeffrey Nachmanoff.
Nonetheless, scientists are embracing the movie, unusual for those whose stock in trade is fact.
"My first reaction was, 'Oh my God, this is a disaster because it is such a distortion of the science. It will certainly create a backlash,'" said Dan Schrag, a Harvard University paleoclimatologist. "I have sobered up somewhat, because the public is probably smart enough to distinguish between Hollywood and the real world."
He now hopes the movie will do for interest in global warming what "Jurassic Park" did for dinosaurs.
In the new movie, due for release Memorial Day weekend, global warming melts the polar caps, sending torrents of fresh water into the world's salty oceans. That flood in turn chills a major current in the north Atlantic and tips the planet into a new Ice Age.
Quickly unleashed is every type of violent weather that filmmakers could cram into the movie, directed by Roland Emmerich of "Independence Day" fame. Most were invoked as an excuse to use cutting-edge special effects, Nachmanoff said.
Several scientists who are familiar with the film were charitable, even overlooking the rapidity with which events unfold in the movie. "The science is bad, but perhaps it's an opportunity to crank up the dialogue on our role in climate change," NASA research oceanographer William Patzert said of the premise.
Most, including the filmmakers, acknowledge time had to be compressed to keep the audience's interest. When scientists who study climate refer to abrupt changes, they refer to decades, if not hundreds or thousands of years.
"From the box-office point of view, controversy is good. It makes people talk about it," he said. "You couldn't buy this kind of publicity."
Comment: So there you have it, straight from the horse's mouth. Nothing to worry about, just go and see the movie and with your inherent ability to distinguish fact from fiction, as the abovementioned "scientist" claims we all possess, you will surely understand that the whole idea of a world wide cataclysm is a load of hogwash, at least as it is presented in the movie. The final comment from one of the "scientists" in the above is VERY telling; "You couldn't but this kind of publicity" he states. We don't doubt it, especially from the point of view of "the powers that be".
The problem with the entire message in the above is that it is pretty much false. There is overwhelming evidence that "sudden glacial rebounds" have happened in our recent history, the last ice age for example. "Sudden", in this instance, does not mean hundreds or thousands of years as is claimed above, but very clearly it means "sudden" in the dictionary sense; "Sudden - occurring or being done unexpectedly and without warning". "Sudden", means that large animals get "flash frozen", to be later exhumed with skin and flesh intact.
As Laura Knight Jadczyk states in her newly revised and updated book "Ancient Science":
Paleontologist George G. Simpson considers the extinction of the Pleistocene horse in North America to be one of the most mysterious episodes in zoological history, confessing, "no one knows the answer." He is also honest enough to admit that there is the larger problem of the extinction of many other species in America at the same time. The horse, giant tortoises living in the Caribbean, the giant sloth, the saber-toothed tiger, the glyptodont and toxodon. These were all tropical animals. These creatures didn't die because of the "gradual onset" of an ice age, "unless one is willing to postulate freezing temperatures across the equator, such an explanation clearly begs the question."

Massive piles of mastodon and saber-toothed tiger bones were discovered in Florida. Mastodons, toxodons, giant sloths and other animals were found in Venezuela quick-frozen in mountain glaciers. Woolly rhinoceros, giant armadillos, giant beavers, giant jaguars, ground sloths, antelopes and scores of other entire species were all totally wiped out at the same time, at the end of the Pleistocene, approximately 12000 years ago.

This event was global. The mammoths of Siberia became extinct at the same time as the giant rhinoceros of Europe; the mastodons of Alaska, the bison of Siberia, the Asian elephants and the American camels. It is obvious that the cause of these extinctions must be common to both hemispheres, and that it was not gradual. A "uniformitarian glaciation" would not have caused extinctions because the various animals would have simply migrated to better pasture. What is seen is a surprising event of uncontrolled violence. In other words, 12000 years ago, a time we have met before and will come across again and again, something terrible happened - so terrible that life on earth was nearly wiped out in a single day.
Click here to comment on this article
Search Under Way for Woolly Mammoth
AFP
July 17, 2003 — The central Japanese city hosting the Expo 2005 world exposition plans to excavate an entire frozen mammoth and display it at the fair under a multi-million dollar Siberian expedition project, organizers said Thursday.
Seto and the other cities in Aichi prefecture, 250 kilometers (155 miles) west of Tokyo, have set up the Mammoth Excavation and Exhibition Organization Committee to send a mission to explore the Siberian permafrost.
"I believe chances of success will be 80-90 percent, given technological advances and information accumulated over the years," said Shinji Furukawa, chairman of the new committee.
The first stage of the mission, set for August-September of this year, will be information-gathering on the whereabouts of frozen mammoth remains and surveys of areas around Khatanga and Yakutsk in northern and eastern Siberia, respectively. [...]
The world fair, which takes place every five years, is to open in Seto in March 2005.
As a boon to a group of Russian and Japanese scientists who are hoping to clone mammoths, specimens from legs of what they believe are the extinct animal arrived at Kinki University's Gifu Science and Technology Center in western Japan on Thursday.
"The bone marrow, skin and muscle specimens, frozen in nitrogen liquid, ... look fine," the center's president, Akira Iritani, said after receiving the samples from Russia.
Comment: So how, we wonder, does a mammoth get frozen over hundreds or thousands of years, while keeping it's skin and muscle intact? The "scientists" may not want to tell us, but we can certainly propose a very logical theory.
One of the most thorough students of this last great catastrophe was Sir Henry Howorth whose works are now virtually unobtainable. Although his interpretation of the evidence was, and still is, rejected by geologists committed to Lyell's principle of uniformity, he nevertheless put on record a tremendous amount of data, much of it gathered at firsthand, which is not nearly as well known as it should be. In one of his major works, The Mammoth and the Flood, he collected data regarding the innumerable known cases of mammoths frozen in northern latitudes, particularly in Siberia. (165) And yet in spite of this information, which is always very well documented, a comparatively recent paper by William R. Farrand entitled, "Frozen Mammoths and Modern Geology," spoke of only some 39 known frozen carcasses, of which only four are by any means complete; and it never once mentions the books and papers published by Sir Henry Howorth.
Howorth continued:
If animals die occasionally (in large numbers) from natural causes, different species do not come together to die, nor does the lion come to take his last sleep with the lamb! The fact of finding masses of animal remains.of mixed species all showing the same state of preservation, not only points to a more or less contemporary death, but is quite fatal to the theory that they ended their days peacefully and by purely natural means. If they had been exposed to the air, and to the severe transition between mid-winter and mid-summer, which characterizes Arctic latitudes, the mammoths would have decayed rapidly. But their state of preservation proves that they were covered over and protected ever since.
This renowned but neglected authority concluded:
It is almost certain in my opinion that a very great cataclysm or catastrophe occurred by which the mammoth and his companions were overwhelmed over a very large part of the earth's surface. And that the same catastrophe was accompanied by a very great and sudden change of climate in Siberia, by which the animals which had previously lived in fairly temperate conditions were frozen . . . and were never once thawed until the day of their discovery. No other theory will explain the perfect preservation of these great elephants.
Click here to comment on this article
Flashback: September 6, 2002 - A perspective on potential climate changes presented by Dr. Robert B. Gagosian, President and Director of Woods Hole Oceanographic Institution - Global warming could actually lead to a big chill in some parts of the world. If the atmosphere continues to warm, it could soon trigger a dramatic and abrupt cooling throughout the North Atlantic region—where, not incidentally, some 60 percent of the world's economy is based.
When I say "dramatic," I mean: Average winter temperatures could drop by 5 degrees Fahrenheit over much of the United States, and by 10 degrees in the northeastern United States and in Europe. That's enough to send mountain glaciers advancing down from the Alps. To freeze rivers and harbors and bind North Atlantic shipping lanes in ice. To disrupt the operation of ground and air transportation. To cause energy needs to soar exponentially. To force wholesale changes in agricultural practices and fisheries. To change the way we feed our populations.
In short, the world, and the world economy, would be drastically different. [...] And when I say "abrupt," I mean: These changes could happen within your lifetime, and your grandchildren's grandchildren will still be confronting them.
And when I say "soon," I mean: In just the past year, we have seen ominous signs that we may be headed toward a potentially dangerous threshold. If we cross it, Earth's climate could switch gears and jump very rapidly—not gradually— into a completely different mode of operation. [...]
These warm-to-cold transitions happen in about 3 to 10 years. The cold periods lasted for 500 to 1,000 years. Such oscillations in temperature and ocean circulation have occurred on a regular basis.
Click here to comment on this article
Flashback: Galactic dust storm enters Solar System
05 August 03
NewScientist.com news service
The Sun's shifting magnetic field is set to focus a decade-long storm of galactic dust grains towards the inner Solar System, including Earth.
The effect this will have on our planet - if any - is unknown. But some researchers have speculated that sustained periods of cosmic dust bombardment might be related to ice ages and even mass extinctions.
During the last decade, the magnetic field of the Sun acted like a shield, deflecting the electrically charged galactic dust away from the Solar System. However, the Sun's regular cycle of activity peaked in 2001.
As expected, its magnetic field then flipped over, so that south became north and vice-versa. In this configuration, rather than deflecting the galactic dust, the magnetic field should actually channel the dust inwards.
Click here to comment on this article
Flashback: Climate Change: The Science Isn't Settled
By James Schlesinger
Monday, July 7, 2003
At the time the U.S. Department of Energy was created in 1977, there was widespread concern about the cooling trend that had been observed for the previous quarter-century. After 1940 the temperature, at least in the Northern Hemisphere, had dropped about one-half degree Fahrenheit -- and more in the higher latitudes. In 1974 the National Science Board, the governing body of the National Science Foundation, stated: "During the last 20 to 30 years, world temperature has fallen, irregularly at first but more sharply over the last decade."
Two years earlier, the board had observed: "Judging from the record of the past interglacial ages, the present time of high temperatures should be drawing to an end . . . leading into the next glacial age." And in 1975 the National Academy of Sciences stated: "The climates of the earth have always been changing, and they will doubtless continue to do so in the future. How large these future changes will be, and where and how rapidly they will occur, we do not know."
Comment: So here we have a slightly different story from another horse's mouth, and a supposedly more knowledgeable one, given that they employ most of the "scientists" that speak on their behalf. According to the above source, "they do not know". Plain and simple. Well, at least that is a little more honest than completely trashing the idea of very rapid glacial rebound, particularly when there exists ample evidence showing that it is in fact a reality of our planet.
The point is, dear readers, that we are all being lied to, in a most despicable way, about something that may be of vital importance to our very existence and any possible future we might experience. More than likely "the powers that be", know, and have known for a long time, that we are facing some very serious "earth changes" of a potentially cataclysmic and CYCLICAL nature, and they are determined to ensure that knowledge of this does not enter the public domain, or, even better from their point of view, allow some twisted and distorted version of this knowledge to be widely disseminated. Why? Because for humanity to be caught unaware by a traumatic event generates so much more fear and confusion, which in turn makes people so much more susceptible to being lied to about "what is happening". Get it? Okay then, here is where you come in. Here is what you can DO.
So the government is lying to us? What is the correct response? Stage a coup d'etat? Well, that is a little ridiculous, not only would it be futile, but why would you attempt to physically oppose a government that has done nothing to physically harm you? (so far). Okay, so they put fluoride in our water and rat poison (aspartame) in our drinks, but you can always choose what to drink. But they have not as yet physically imprisoned the population. What they have done is infinitely worse. They have created a world of lies and illusion for you to live in, right from the moment you are born. They lie to you about everything. Basically, they have imprisoned your mind. The natural response then is to free your mind. Reject the lies and illusion that they attempt to foist upon us, use the mind that "they" use to research and critically examine your reality. Your mind is the one thing that they covet, take it back and we may yet have hope to be masters of our own destiny...
Click here to comment on this article
Global warming debate aside, West is heating up
Tuesday, May 4, 2004 Posted: 5:27 PM EDT (2127 GMT)
FLAGSTAFF, Arizona (AP) -- Just outside this mountain town, where the acres of ponderosa pine turn into a Christmas green blur, Tom Whitham eyes the weary, struggling forest.
Death is everywhere. Their limbs bare and bark brittle, the trees quickly turn this forest into an aching reminder of the devastation of drought and a massive bark beetle infestation.
Whitham pulls his pickup truck over and gestures to the dead trees -- 75 percent in this area alone.
Forget talk of global warming and speculation of what it might do in 50 years, or 100. Here and across the West, climate change already is happening. Temperatures are warmer, ocean levels are rising, the snowpack is dwindling and melting earlier, flowers bloom earlier, mountain glaciers are disappearing and a six-year drought is killing trees by the millions.
Most scientists agree humans are to blame for at least part of that warming trend, but to what degree?
"That's the $64,000 question," said Whitham, a regents' professor of biology at Northern Arizona University. "If we aren't causing it, we're certainly contributing to it. Humans can take a drought and make it even worse." […]
Click here to comment on this article
Mayan discovery points to sophisticated society
Wednesday, May 5, 2004 Posted: 2:59 AM EDT (0659 GMT)
(CNN) -- Excavations at a little-known Mayan ruin in Guatemala indicate it was once one of the largest and most sophisticated cities in the preclassic Mayan world.
Archaeologist Francisco Estrada-Belli of Vanderbilt University and colleagues have been conducting research excavations at the site, called Cival, since 2000, with support from the National Geographic Society.
They said the city thrived from about 500 B.C. to 100 A.D., when it was apparently sacked by invaders and then abandoned.
"We were extremely fortunate to have found a completely preserved preclassic city that is not buried by later construction, giving us the rare opportunity to fully explore its architecture, and the monuments, and the burials," Estrada-Belli said Tuesday in a conference call with reporters.
Among the items of interest uncovered so far are two large stucco masks associated with the Mayan corn deity.
[...] "What's also most remarkable about the offerings in the Cival plaza is that they are related to the main axis of the site, which is directed toward the rising sun," Estrada-Belli said. "And this shows that the plaza was for public rituals celebrating the recreation of cosmological order in the beginning of the cycle of maize, as well as the accession of Mayan rulers."
Click here to comment on this article
Rebels: U.S. eyes Latin America with trade zone plan
Tuesday, May 4, 2004 Posted: 3:55 PM EDT (1955 GMT)
BOGOTA, Colombia (AP) -- Colombia's main rebel group accused the United States on Tuesday of using a proposed hemisphere-wide trade zone to colonize Latin American countries. […]
Click here to comment on this article
Bombs hit Athens police station
Wednesday, May 5, 2004 Posted: 3:59 AM EDT (0759 GMT)
ATHENS, Greece -- Three bombs have exploded outside a heavily-guarded police station in central Athens, in a series of timed blasts, as the nation begins a 100-day countdown to the Olympic Games.
Click here to comment on this article
Thousands homeless after strong earthquake in China
BEIJING : Tents and other supplies were being rushed to an area of western China after a strong earthquake left thousands of people homeless but no-one injured, local officials said.
"There have been no casualties, no-one killed or injured but over 3,100 houses have been damaged to soon extent, 700 to 800 seriously damaged," Mia Shouhua, director of the Delingha Seismological Bureau, told AFP.
Click here to comment on this article
Earthquake tremors felt in Miri and Bintulu
KUALA LUMPUR: Tremors from an earthquake, which occurred in the South China Sea at 7.29am yesterday, were felt in several places in Sarawak, including Miri and Bintulu.
The Meteorological Services Department here said the earthquake measured 4.8 on the Richter Scale.
Click here to comment on this article
Inquest into 1953 Porton Down death re-opens
Press Association
Wednesday May 5, 2004
An inquest into the death of a young RAF man was reopened today almost 51 years after he died while taking part in secret government chemical weapons tests.
The investigation into what happened to Ronald Maddison, 20, an airman, in May 1953 was being seen as a test case for those who believe he and many others were duped into taking part in dangerous trials. Maddison died after being exposed to nerve gas at Porton Down, the biological and chemical weapons research base on Salisbury Plain, Wiltshire.
The inquest could result in civil action against the government by others claiming to be affected by the tests, lawyers have said.
The coroner for Swindon and Wiltshire, David Masters, said the inquest would be unprecedented: "No coroner or jury has been required before this day to investigate a death that took place as long ago as this one." [...]
Comment: Certainly, but if the tests that were unlawfully carried out on Ronald Maddison are still being conducted then it is of critical importance to us all. See our Signs Ethnic Specific Weapons Supplement for more on this.
Click here to comment on this article
---
Remember, we need your help to collect information on what is going on in your part of the world!
We also need help to keep the Signs of the Times online.
---

Check out the Signs of the Times Archives

Send your comments and article suggestions to us

---
Fair Use Policy
Contact Webmaster at signs-of-the-times.org
Cassiopaean materials Copyright ©1994-2014 Arkadiusz Jadczyk and Laura Knight-Jadczyk. All rights reserved. "Cassiopaea, Cassiopaean, Cassiopaeans," is a registered trademark of Arkadiusz Jadczyk and Laura Knight-Jadczyk.
Letters addressed to Cassiopaea, Quantum Future School, Ark or Laura, become the property of Arkadiusz Jadczyk and Laura Knight-Jadczyk
Republication and re-dissemination of our copyrighted material in any manner is expressly prohibited without prior written consent.
.