---
Cassiopaea rises above the storm. The breathtaking scene was captured by professional photographer and storm-chaser Pierre-Paul Feyte. More of his work can be found on his July 2003 Storms page.
Mudslides in Southern Japan Kill 16
By MARI YAMAGUCHI, Associated Press Writer
July 22, 2003
TOKYO - Rescuers searched along river banks and through mud Tuesday for at least eight people still missing after weekend mudslides destroyed more than a dozen homes in southern Japan, killing 16 people, officials said. [...]
Five dead as Typhoon Imbudo slams into northern Philippines

MANILA (AFP) Jul 22, 2003
At least five people were killed Tuesday as Typhoon Imbudo hit the Philippines with peak sustained winds of nearly 200 kilometers (nearly 120 miles) an hour, officials said.
The strongest typhoon to strike the Philippines in five years toppled power pylons and uprooted trees as it reached land on the northern town of Palanan in mid-morning, blocking roads and blacking out a wide area of the north. [...]
South Asia flood toll nears 600
Rhinoceros washed out of reserve kills villager
Jul. 21, 2003. 07:05 PM
GAUHATI, India (AP) — Fierce floodwaters washed a rhinoceros out of a national park into a nearby village, where the disoriented beast attacked and killed a young man, in monsoon rains that have killed nearly 600 people in South Asia, police and relief officials said today. [...]
Deadly quake rocks China's Yunnan just days ahead of Real Madrid visit

BEIJING (AFP) Jul 22, 2003
[...] At least three people were killed and 210 injured in the 6.2 Richter scale quake that hit Dayao County late Monday, just 180 kilometres (110 miles) from the Yunnan capital Kunming...
SUSAN KIM
BALTIMORE (July 12, 2003) — Some 2.2 million people have been evacuated across China this year due to flooding, and more were fleeing their homes on Saturday as China's Huai River threatened to burst its banks.
6.2-strong quake hits Papua New Guinea: French seismic observatory

STRASBOURG (AFP) Jul 21, 2003
An earthquake measuring 6.2 on the Richter scale hit Papua New Guinea Monday at 1353 GMT, France's seismic observatory in Strasbourg said. [...]
Heatwave could cause some German farmers to lose 80 percent of their crop

HAMBURG, Germany (AFP)
Jul 21, 2003
German farmers, sweating like much of Europe through one of the worst heatwaves in decades, could lose up to 80 percent of their crops in some cases, the head of the German farming association said Monday. [...]
Temperatures rose to near 38 degrees Celsius (100 degrees Fahrenheit) on Sunday in Germany, the hottest day of the year so far.
Fires in Calif., Wash. Force Evacuations
Mon Jul 21,12:25 PM ET

SAN LUIS OBISPO, Calif. - A wildfire destroyed a house and four outbuildings and forced about 250 people to flee as it roared across rolling, oak-studded hills.
The blaze was 30 percent contained early Monday after charring 1,500 acres near the community of Santa Margarita, said California Department of Forestry dispatcher Corrin Clark. [...]
Fires also were active Monday in Idaho, Montana, New Mexico, Nevada, Oregon, Utah and Wyoming, the National Interagency Fire Center said.
A tornado touched down here in the Catskill Mountains this evening
by J
I'd thought tornados were limited to flat parts of the country-- certainly I do not recollect any when I was a child growing up here-- but this is at least the second one to hit in the past few years. The damage is ferocious but sporadic--at one house all is normal, at the next a tree trunk one foot in diameter is snapped off, or an entire tree two feet in diameter is completely uprooted.
Hardly any damage at my house, I'm relieved to say (I wasn't home at the time it hit). Just this morning I was talking with a friend about how industrial society is both immensely powerful and extremely delicate. My village, just now, with power outages here and there, and blocked roads, is a minor example of that delicacy. The power of nature can turn society upside down in a moment.
SUSAN KIM
CEDAR RAPIDS, Iowa (July 21, 2003) — A tornado struck the city of Cedar Rapids, Iowa, Sunday night, causing major damage to at least 10 homes and spewing debris over a widespread area.
Global War Looms?

Top U.S. Officials Discuss Expanding 'Terror War' to Iran, Beyond

A secret, quiet meeting in Kuwait between some of Washington's top war hawks could signal that Iran is next on the chopping block.

By Gordon Thomas

Two weeks ago, a prince of the Kuwaiti Royal family received a phone call from an aide to Secretary of Defense Donald Rumsfeld asking if the complex was available. The prince already suspected it was needed for one of those secret meetings, which Washington has taken to holding in the Gulf.
The next day a Hercules transport landed at Kuwait's international airport. From it emerged a group of pale-faced, middle-aged men in drill shirts and chinos. They carried laptops and bulky briefcases.
To a casual observer they were just another delegation from Washington involved in post-war Iraq. But these men were the forward planners for the next war—the one against Iran. [...]
Bush fires new warnings to Iran, Syria, North Korea
Tuesday July 22, 12:51 AM

President George W. Bush issued new warnings to Syria and Iran, accusing them of "unacceptable" conduct in supporting and harboring terrorism. [...]
Iran's supreme leader inaugurates new missile capable of hitting Israel

TEHRAN (AFP) Jul 20, 2003
Iran's supreme leader on Sunday inaugurated a new ballistic missile that brings Israel within range of the Islamic republic, hailing the event as a key moment in the defence of the Palestinian cause. [...]
CBS News
"I saw those children and I gave a promise. That I will not keep silent. Silence is killing in North Korea."
North Korea is the most frightening member of President Bush's Axis of Evil, and since 60 Minutes first broadcast this report last February, North Korea has announced that it now has nuclear weapons, and plans to build more of them. [...]
"In North Korean hospitals, there is nothing. There is no running water, no heating system, there is no soap. There is no medicine," says Vollertsen. "That's the reality in North Korea. And nobody knows about that." [...]
While driving his jeep around the country, Vollertsen said he saw hungry, malnourished people everywhere foraging for food:
"And I saw little children at the roadside picking up all those little insects and whatever they can eat. Women who are looking for some leaves and special herbs."
Sadly, no birds were chirping. "The people are killing whatever can run, whatever can fly," says Vollersten.
Hazel Smith, who recently spent 13 months in North Korea for the U.N., monitoring food aid shipments, confirms his reports. She said it's not just hospitals, but the whole country that lacks the most basic necessities. [...]
Comment: North Koreans are truly living in terrifying conditions. Will this be used as an excuse to go in and attack the country with the same terrifying results that happened in Iraq? The difference is that North Korea can fight back, with Americans caught in the cross fire, giving the current fraud administration more means to institute even further controls.
Upping the ante for Kim Jong Il
Pentagon Plan 5030, a new blueprint for facing down North Korea
By Bruce B. Auster and Kevin Whitelaw
Within the past two months, Secretary of Defense Donald Rumsfeld has ordered U.S. military commanders to devise a new war plan for a possible conflict with North Korea. Elements of the draft, known as Operations Plan 5030, are so aggressive that they could provoke a war, some senior Bush administration officials tell U.S. News. [...]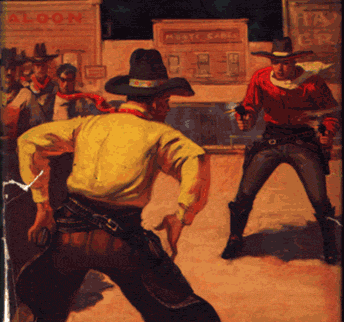 U.S. weighs proposal to N. Korea - Administration might offer no-attack pledge

By Glenn Kessler
THE WASHINGTON POST

July 22 — Bush administration officials are considering granting North Korea formal
guarantees it will not come under U.S. attack as part of a verifiable dismantlement of its
nuclear facilities, in what would be part of a diplomatic gambit by the Bush administration aimed at resolving a standoff over Pyongyang's nuclear ambitions.

Wolfowitz Warns Iraq's Neighbors Not to Interfere
July 21, 2003 09:12 AM ET MOSUL, Iraq (Reuters) - U.S. Deputy Defense Secretary Paul Wolfowitz warned foreigners Monday not to interfere in Iraq, in remarks aimed at Iraq's neighbors and suspected foreign fighters who may have arrived in the country.
U.S. Soldier, Iraqi Interpreter Killed in Baghdad
July 21, 2003 09:29 AM ET
BAGHDAD (Reuters) - A U.S. soldier and an Iraqi interpreter were killed and three soldiers wounded in a gun and bomb attack in Baghdad on Monday, a military spokeswoman said.
No letup in Iraq insurgency

NBC NEWS AND NEWS SERVICES

BAGHDAD, Iraq, July 21 — The insurgency against U.S. troops in Iraq continued Monday with a new daylight attack that killed a U.S. soldier and his Iraqi interpreter in north Baghdad. The top U.S. commander, meanwhile, said he planned to establish an Iraqi militia to help patrol the country.
Dozens killed, evacuations in Liberia
NBC NEWS AND NEWS SERVICES
MONROVIA, Liberia, July 21 — Marines swooped in and helped evacuate 23 people from the U.S. Embassy in Liberia on Monday as mortar fire rained down around the compound and other parts of the capital, killing at least 90 people. The 41 Marines flew in on helicopters to reinforce embassy security in what could be a prelude to the arrival of a 2,000-strong Marine force in a few weeks.
Comment: More death. Wherever America goes, Death and Destrution follows, all we need now is a picture of Bush riding a pale horse and we'll be all set.
4,500 U.S. Troops Set for Liberia Duty

By PAULINE JELINEK
Jul 21, 12:10 PM (ET)

WASHINGTON (AP) - Some 4,500 more American sailors and Marines have been ordered to position themselves closer to Liberia to be ready for possible duty in the embattled West African nation, officials said Monday. [...]
Meanwhile, the U.S. Embassy in the Liberian capital of Monrovia was hit by mortar fire Monday, and U.S. officials in Washington said a number of building in the complex had been hit by gunfire, though they believe the embassy itself is not a target. [...]
Commentary By John Kaminski
skylax@comcast.net
[...]Our leaders lie. After the capitulation of the Soviet Union, most peace-loving people were jubilant that there now was no reason to be so paranoidly prepared for war. And yet now, without no reasonably formidable enemy in sight, the defense budget is much bigger that it was when we had what at least seemed to a real adversary. [...]
AIDS reported on the rise throughout Middle East
WORLD TRIBUNE.COM
Monday, July 21, 2003
The Middle East is coping with an unexpectedly sharp increase in the number of AIDS cases.
A new report warned that the spread of AIDS has been most prominent in the eastern Mediterranean. The report by the World Health Organization said 750,000 people in the region have been infected.
The WHO reported 12,079 confirmed cases of AIDS in the Eastern Mediterranean region in 2002. The agency said it found 83,000 new cases. [...]
The report also said that nearly every state in the Persian Gulf region has been struck by AIDS. The WHO said at least 1,000 HIV positive cases were reported in virtually every Gulf state.
Comment: It seems the Americans brought more than Freedom.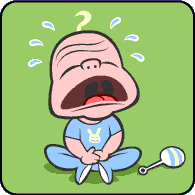 Exclusive—The 9-11 Report: Slamming the FBI
Newsweek

July 28 issue — The FBI blew repeated chances to uncover the
9-11 plot because it failed to aggressively investigate evidence of
Al Qaeda's presence in the United States, especially in the San Diego
area, where two of the hijackers were living with one of the bureau's own informants, according to the congressional report set for release this week. ]
Comment: WAKE UP CALL! Everyone's whining seems to only be about the FBI and the CIA not doing their respective jobs, but they didn't because the Bush Administration did not want them too. Let us quit playing the blame game and start playing the responsibility game; i.e. Holding George W. Bush and friends responsible.
Reasons Americans are giving for moving to Canada
Patriot Act Abuse Complaints Documented

By CURT ANDERSON, Associated Press Writer
Mon Jul 21, 9:39 PM ET
WASHINGTON - Justice Department investigators found that 34 claims were credible of more than 1,000 civil rights and civil liberties complaints stemming from anti-terrorism efforts, including allegations of intimidation and false arrest.
According to a report Monday, Glenn A. Fine, the Justice Department's inspector general, looked into allegations made between Dec. 16, 2002, and June 15 under oversight provisions of the USA Patriot Act. Many complaints were from Muslims or people of Arab descent who claimed they were beaten or verbally abused while being detained.
Among these are a claim, still under investigation, by a Muslim inmate that he was ordered to "remove his shirt so that the officer could use it to shine his shoes" and a complaint by an Egyptian national that he was improperly arrested by the FBI after the Sept. 11 terrorist attacks.
The report did substantiate a claim by a federal prison inmate who said he was told by a prison doctor, "If I was in charge, I would execute every one of you ... because of the crimes you all did." The doctor received a verbal reprimand from the Bureau of Prisons, the report said.
In other cases, an immigration official allegedly held a loaded gun to the head of a detainee, while another was said to have "rudely" asked a person being detained if he "wanted to kill Christians and Jews." [...]
Comment: Out of 1000 complaints, only 34 were deemed valid. Consider the hundreds of prisoners still detained in Guantanamo. How many have actually been convicted of a crime in a court of law? Consider the millions of Americans who have flown since 9/11 and had their privacy violated in the name of national security. And consider all the people who have been subjected to other abuse at the hands of the Office of Homeland Security, and are too frightened to speak up. 1000 complaints? And only 34 are valid?
U.S. Attorney General Ashcroft defends Patriot Act

By RACHEL D'ORO , Associated Press Writer
ANCHORAGE
U.S. Attorney General John Ashcroft defended the USA Patriot Act during a visit to Anchorage Monday, while dozens of demonstrators outside waved signs criticizing the anti-terrorism law and Ashcroft.
The Patriot Act has been "misconstrued," said Ashcroft, a former Republican senator and governor from Missouri who became attorney general in 2001. The act consolidates other laws long on the books that deal with drug dealers and other suspects of serious crimes, he said. [...]
Pentagon plans draft of medics
Selective Service wants doctors, nurses ready in event of worst-case crisis
MARK LIBBON
Newhouse News Service
07/21/03: (Charlotte Observer) WASHINGTON - The Pentagon is firming up a plan to draft thousands of doctors, nurses and other health-care specialists in the event of a worst-case crisis. [...]
At the Pentagon's direction, the agency also is examining whether that plan for a "special skills" draft could be adapted to address critical shortages that might arise for military linguists, computer experts or engineers.
"We're going to elevate that kind of draft to be a priority," Lewis Brodsky, acting director of Selective Service, says. [...]
Comment: It appears that many Americans may soon have a choice to make: help the American War Machine, or go to jail.
In terms of terror and sheer evil, Joseph Stalin was in a class of his own. Simon Sebag Montefiore tells a story of continual slaughter in his biography of the Soviet dictator
Roy Hattersley
Sunday July 20, 2003
The Observer
Stalin: The Court of the Red Tsar
by Simon Sebag Montefiore

Because I want to retain my faith in human nature, I would like to believe that Stalin and his henchmen were all clinically insane. Surely people who wallow in blood - metaphorically when they order the slaughter of seven million kulaks, and literally when they beat old friends to death - must have lost the ability to distinguish between right and wrong.
But the leaders of the interwar Soviet Union, for whom killing was an instrument of policy, 'never discussed the Terror before [their] children who lived in a world of lies'. The deceit and hypocrisy prove that they could feel shame, if not guilt. Yet Stalin and those who served him continued the policy of mass murder for almost 30 years, liquidating everyone who was thought to stand in their way. And, for good measure, they liquidated their enemies' wives and children, too.
The blood ran so thick and deep that it presents historians with a problem. Reading Simon Sebag Montefiore's Stalin, it seems at first that the author is preoccupied with accounts of murder. Sometimes he generalises. In 1931, there was 'a war of extermination in the countryside'. On other occasions, he is specific: '10 per cent of the Georgian party were killed.' More precise still: 'On 29 July [Stalin] signed another death list that included more of Yezor's protégés.'
From time to time, the account of horror is only an aside: 'Before he turned wantonly to kill another of his friend's wives...' But that is how Stalin lived. His story is, unavoidably, a tale of continual slaughter. He, not Sebag Montefiore, is guilty of excess. There is violent death on almost every page because that is the defining characteristic of life 'at the Court of the Red Tsar'.
Some of the henchmen took pleasure in the butchery. Beria 'distinguished himself by personally performing the torture of Lakobas's family, driving his widow mad by placing a snake in her cell and beating her children to death'. [...]
Lynch Gets Medals Ahead of Homecoming
GAVIN McCORMICK
Associated Press
ELIZABETH, W.Va. -Former POW Jessica Lynch was awarded the Bronze Star and Purple Heart in Washington Monday as she prepares for her homecoming.
Comment: This is what they give to a member of the maintaince crew? Poor Lynch has been set up, it appears, so that the public relations campaign will be appear justified to those who refuse to look any deeper than what the TV tells them. Lynch has become a pawn in operation Justify Iraq Invasion.
Officials See Threat in Bush Newspaper Cartoon

Reuters
Monday, July 21, 2003; 8:51 PM
By Dan Whitcomb
LOS ANGELES (Reuters) - The Secret Service is studying a pro-Bush cartoon in the Los Angeles Times, showing the president with a gun to his head, as a possible threat, U.S. officials said on Monday.
Cartoonist Michael Ramirez said the drawing, which ran in Sunday's paper, was only meant to call attention to
the unjust "political assassination" of Bush over his Iraq policy. The cartoon, based on a Pulitzer Prize-winning photograph from the Vietnam War, depicts Bush with his hands behind his back as a man labeled "Politics"
prepares to shoot him in the head. The background of the drawing is a cityscape labeled "Iraq."
"We're aware of the image and we're in the process of determining what action if any can be taken,"
John Gill, Secret Service spokesman, said.[...]
Comment: The Irony. This person proclaims that he supports Bush, and they are still giving him heat. Well that will teach artists for supporting Bush.
"You fucking son of a bitch. I saw what you wrote. We're not going to forget this." - George W. Bush to writer and editor Al Hunt, in front of his wife and kids, 1988
Bush's overall standing solid: poll

Associated Press
U.S. President George W. Bush's poll numbers have slipped in recent weeks, but his overall standing with the public remains solid, largely based on his relative strength on foreign policy, a new poll suggests.
Mr. Bush's job approval was at 59 per cent in the CNN-USA Today Gallup poll released Monday, while some recent polls have shown him in the mid 50s. [...]
President Bush's "Bring Them On" Picture Album
BBC admits dead scientist was source
SANDRO CONTENTA
EUROPEAN BUREAU
LONDON—The BBC has confirmed that a British government scientist who committed suicide was the source for a story accusing Prime Minister Tony Blair's office of doctoring intelligence on Iraq to strengthen its case for war.
The British Broadcasting Corp.'s news director, Richard Sambrook, said yesterday the "primary source" for the story that triggered a political maelstrom was David Kelly. [...]
Kelly saga catches up with Blair again
Tuesday July 22, 12:40 PM

The David Kelly saga caught up with Tony Blair again with the British prime minister forced to fend off questions about how he felt when he heard of the scientist's apparent suicide.
Blair was in a question and answer session Tuesday with students at Beijing's prestigious Tsinghua University when a young female student appeared to catch him off guard.
She asked how Blair felt when he learned that Kelly had died and how he thought he would get through the crisis and regain the British public's trust. [...]
Consider `U.N. option,' administrator urges Bush

Bremer joins call for sharing of decision-making
TIM HARPER
WASHINGTON BUREAU
WASHINGTON—The U.S. civilian administrator in Iraq has become the latest senior member of the Bush administration to say Washington should go back to the United Nations for help in bringing post-war control to Iraq. [...]
Germany OKs extradition of Yemenis
Tuesday, July 22, 2003 00:37 GMT
NEW YORK (CNN) -- A German court has approved the extradition of two Yemeni men to the United States to face charges of supplying weapons, recruits and millions of dollars to the al Qaeda terror network, a spokesman for Brooklyn's U.S. attorney's office has said. [...]
Five dead, 36 injured in blast near Hindu shrine in Kashmir
Tuesday July 22, 3:49 AM

At least five Hindu devotees have died and 36 others were seriously injured in a bomb blast near a famous temple shrine in Indian Kashmir, police said. [...]
India's junior home minister Swami Chinmayanand immediately said that the attack had been carried out by militants with the aim of derailing a peace initiative between India and Pakistan which had been gaining ground. [...]
Saudi authorities arrest 16 suspected terrorists
Jul. 21, 2003. 05:59 PM
JIDDAH, Saudi Arabia (AP) - Police arrested 16 terror suspects and brought in tractors to dig up an underground arsenal: 20 tonnes of bomb-making chemicals, detonators, rocket-propelled grenades and rifles.
Saudi forces also found night-vision goggles, surveillance cameras, bullet-proof vests, passports and forged ID cards, but there was no immediate word if the suspects or supplies were linked to the Al Qaeda terror group or specifically to suicide attacks on westerners in the capital. [...]
Arafat moves to quell militants - Decree outlaws inciting violence
Jul. 21, 2003. 01:00 AM
JERUSALEM — Palestinian leaders yesterday reissued a decree outlawing groups that incite violence, taking a first step toward fulfilling a key requirement of the U.S.-backed "road map" to peace.
At the same time, Israel agreed to free hundreds more Palestinian prisoners, disappointing Palestinian Prime Minister Mahmoud Abbas' hopes for a full amnesty. [...]
Sharon Pledges to Remove Settler Outposts
By Gwen Ackerman
Mon July 21, 2003 10:05 PM ET

JERUSALEM (Reuters) - Israeli Prime Minister Ariel Sharon pledged Monday to remove "illegal" settler outposts in the West Bank to meet a demand made in a U.S.-backed peace plan that also calls for a freeze on all settlement activity. [...]
Residents Wait, Worry As Army Prepares To Burn Weapons
Distribution Of Safety Kits, Protective Masks Continues
11:14 a.m. CDT July 21, 2003
ANNISTON, Ala. -- Inside the pink zone -- where tens of thousands of people live and work near an Army chemical weapons incinerator -- the debate over weapons of mass destruction hits dangerously close to home.
With the burning of a huge stockpile of nerve agents and mustard gas set to begin soon, some in Anniston feel almost like guinea pigs because the Army has never before tried to carry out such unforgiving work in such a populated area.
About 35,000 live within 9 miles of the incinerator -- or the pink zone -- and more than 250,000 are within a 30-mile radius.
"If something happens I think we'll pretty much be dead," said Beverly Carlisle, who cares for 90 children at her Ms. B's Child Care Center. "I just don't feel safe." [...]
Search for Large Asteroids Nears Completion, Experts Ponder Gaps in Program
By Michael Paine
Special to SPACE.com
21 July 2003
SYDNEY, Australia -- A stated goal of finding 90 percent of all large Near Earth Asteroids (NEAs) by 2008 is more or less on target, leading experts said last week at the General Assembly of the International Astronomy Union (IAU) in Sydney, Australia.
The goal, originally outlined by NASA and mandated by the U.S. Congress, is designed to insure that space rocks in the vicinity of Earth's orbit, and larger than 1 kilometer (0.62 miles), are found and tracked. An object of this size could cause global destruction if one were to hit Earth.
An international affiliation of groups, collectively called Spaceguard , carries out the search and follow-up observations needed to purse the targets. NASA funds much of the work. [...]
With a shoestring budget, asteroid and comet watcher Brian Marsden looks out for Armageddon from the skies--and not without controversy
By Steve Nadis
On national security: "There's a lot of concern about security these days, but does it go beyond terrorism and extend to outer space?"
On the power of fear: "I think a good scare is occasionally helpful."
Of 42 near-Earth asteroids with nonzero impact risk, only one object, 1997 XR2, warrants careful monitoring. See http://neo.jpl.nasa.gov/risk/
Every day our neighborhood appears a bit more crowded--and dangerous. The band between Earth and Mars hosts swarms of swift-moving asteroids, some of which might eventually threaten our planet. The inner solar system is home to an estimated 1,000 to 1,500 asteroids a kilometer or greater in width, with perhaps a million rocks 50 meters and larger. Asteroid observations pour in at the rate of 15,000 or more a day. [...]
Information in the Holographic Universe
Theoretical results about black holes suggest that the universe could be like a gigantic hologram
[...] The hoaxers apparently had the requisite knowledge not only to prove a Euclidean theorem but also to conceive of an original theorem in the first place—a far more challenging task. [...]
Officials Apologize Over Anthem Failure
Mon July 21, 2003 07:25 AM ET
BARCELONA (Reuters) - Embarrassed world swimming championship officials apologized to the U.S. team Sunday after their national anthem failed to play during the medal ceremony for the victorious women's 4x100 freestyle relay team.
Comment: Freedom is stolen from sleepy Americans and the anthem refuses to play. Coincidence? We think not.
I've Got the Homeland Security Blues
by A
I want to share with you what I believe to be a personal confirmation of the C's 10-13-01 message that "real strictures" were on the way.
My wife's working hours were cut in half last month, courtesy of SARS. She works for a Chinese Traditional Medicine practitioner who is a master herbalist and Tai Chi master. Most of his clients are Chinese immigrants. To paraphrase Richard Dolan, people who have lived in repressive societies understand that there is official manipulation of the truth daily. The doctor's patients really believe that SARS is a serious threat -- they fear other patients and the doctor himself, who traveled to Guangdong (the birthplace of SARS) earlier this year. So, they've stopped coming for treatments and herbal remedies. Whether SARS ever existed is another question. Business quickly went off by 50% and stayed that way.
The doctor buys herbs grown in America and imported from Asia to create herbal remedies that he packages under his own brand name. He prescribes these to patients, sells to customers via mail-order, and sells to wholesalers and retailers of Chinese herbal remedies around the country. He has been in business in the US for ten years, starting with small, retail storefronts before building his traditional-medicine practice.
Last week, FDA and Homeland Security agents appeared without notice at his quiet, suburban place of business (a converted single-family home) with a search warrant and several cargo trucks. The agents said something to the effect of "the government is getting serious about investigating foreign herbs," naming a particular Chinese herb that was an ingredient in his three most popular products. They proceeded to turn the office upside down for five and half hours. They loaded up the trucks with the offending products, which consituted most of the doctor's stock, took his receipts and copied his computer databases of customers and financial transactions. Patients who appeared near the end of the day for an open healing session engaged the agents with protests, defending the doctor's good work and good nature, to no avail. The doctor was presented with a paper containing a court date just seven days away. The patients counseled the doctor to find a good lawyer.
The agents didn't drop by to ask questions or to do an inspection. They came, knowing what they were looking for, and took it. The doctor has been in business unmolested for ten years and all of his herbs are regulated by the FDA in the food and dietary supplements categories, as are the products of hundreds of other food-supplement companies. So, there was an FDA relationship there. What do you expect if a regulation changed or if enforcement policy of an existing regulation changed? Consider what happens when the health inspector finds violations in a restaurant. They normally issue a warning citation and provide a time frame for compliance. They don't just raid and put you out of business. That doesn't make sense. As far as I know, the doctor had all necessary permits for his business and had answered affirmatively when asked about it by my wife several months ago.
Although most of the doctor's stock of raw herbs are the same ones that you can find in Chinese shops and supermarkets everywhere, the FDA and HSD could have any number of pretenses for "getting serious" and acting so rashly, like protecting the food supply, protecting against biological threats, protecting the profits of drug companies, suppressing alternative-healing options, opressing immigrants -- who knows? As far as I know, the doctor has done nothing illegal and nothing new or different than in the last ten years, but he's being hassled now. The only recent difference was an increase in the advertising he placed with various English and Chinese-language newpapers and magazines.
Because of the SARS-related downturn in business and the difficulty (headaches and attorney's fees) in bringing his Chinese wife to America (also courtesy of the Homeland Security Department, which now runs the BCIS -- formerly the INS), the doctor had begun considering closing up shop and going back to China. This confiscation event has pushed him over the edge. He has placed his home on the market and my wife has lost her job completely, causing us a further financial blow. She didn't earn much, so it's not terribly serious for us yet, assuming she will be able to find other work. But, these crazy affairs of politics are really, truly hitting home in unexpected ways! I never would have expected SARS or the Homeland Security Department to cause my family to lose 25% of our income.
I take this development as proof that the C's were dead accurate when they said "real strictures" were on the way.
From 10-13-01:
Q: ...the current situation in the world: terrorist activity, the increasing controls of the government... People are concerned. Can you respond to these concerns?
A: Most people will not be harmed in direct ways.
Q: If most people will not be harmed in direct ways, can you be more precise?
A: Force will not get out of hand yet. [Notice the YET.]
Q: (A) Which I read as a "negligible number of people will be harmed" in global terms. (L) Is it true that only a negligible number of people will be harmed in the upcoming period?
A: Yes.
Q: (B) Will the primary harm to people be psychological?
A: Partly but also real strictures.
Q: (L) Is this stricture going to be physical, or a stricture on our freedoms, or a combination of both?
A: Both.
Q: (L) Is there going to be a witch hunt in this country for people who the government wishes to identify as being potential terrorists, or anti-American, like the McCarthy era?
A: First there will be controls by laws. Then more force.
The Medical Cartel Continues Murderous Rampage
Jon Rappoport
No More Fake News
[...] World arm-wrestling champ Jason Vale is on trial in New York. His major crime seems to be: he cured himself of cancer by eating apricot kernels. [...]
Scientists confirm identity of SARS virus
Mon, 21 Jul 2003 19:43:31
EDMONTON - An international team of scientists say they have conclusively identified the virus responsible for SARS. As suspected since the height of the outbreak, a coronavirus is behind the disease.
The coronavirus (CoV) is related to the common cold. For months, scientists have believed it was behind severe acute respiratory syndrome, which has been responsible for 41 deaths in the Toronto area.
"The significance of the paper is confirming that this coronavirus does produce very serious disease," said Frank Plummer, scientific director at the National Microbiology lab in Winnipeg.
"Is it the whole explanation of SARS? I'm still not 100 per cent sure." [...]
'I was pregnant - and then my lover sold me and my baby'
Sophie Arie Bari in Italy
Sunday July 20, 2003
The Observer
Luljeta was young and in love. At 18, the young Albanian woman was pregnant and her parents had accepted her boyfriend, who said he ran a restaurant and always seemed to have lots of money.
But when it came to the ninth month, everything changed. Luljeta was beaten and locked up for a month until one night her boyfriend bundled her into a dinghy, packed with 18 terrified young girls, heading across the Adriatic for Italy.
'There's no point crying now,' he screamed. 'We're going to sell the baby and you'll end up on the street.'
A couple, she learnt later, had put down a $2,000 deposit for her baby. Her boyfriend was delivering the goods. [...]
Woman causes 24-vehicle pile-up trying to keep sofa dry
Ananova.com
14:11 Monday 21st July 2003
A US woman who drove a truck under a bridge to protect her sofa when it started raining caused 24 vehicles to crash. [...]
Barking policeman scares suspect out of hiding
AP, 17:09 Monday 21st July 2003
A Tennessee policeman has scared a suspect out of hiding by impersonating a dog.
Pop icon Michael Jackson comes out against locking up music pirates
Tuesday July 22, 7:28 AM
Yahoo! News Singapore
Pop superstar Michael Jackson on Monday hit out at a proposed new US law that would make the musical piracy on the Internet punishable by a possible jail sentence.
The self-styled "King of Pop" feels that, while he would like to see the practice of stealing music off the Internet stamped out, the legislation against the downloading of copyrighted material was too harsh.
"I am speechless about the idea of putting music fans -- mostly teenagers -- in jail for downloading music," he said in a statement from his Neverland Ranch in the western state of California.
And Finally . . .
The top 5 ways to tell that you have switched bodies with George W. Bush just like in that Disney film they keep remaking
by JK.
5. You keep getting strange e-mail from Alcoholics Anonymous wondering where the hell you've been.

4. You suddenly realize you are on the phone with George Sr. because he keeps referring to the Nazi 3rd Reich as "them good ol' boys."

3. You quickly learn the fact that you now have a walk-in closet of giant belt buckles.

2. You start to quote an age-old household saying and realize you only remember that you heard it in Texas.

1. You wake up in the morning feeling that something is amiss, you look under the covers and realize the startling truth...yes, you are sleeping in cowboy boots.
---
Check out the Signs of the Times Archives
Send your comments and article suggestions to us.
---
Fair Use Policy
Contact Webmaster at signs-of-the-times.org
Cassiopaean materials Copyright ©1994-2014 Arkadiusz Jadczyk and Laura Knight-Jadczyk. All rights reserved. "Cassiopaea, Cassiopaean, Cassiopaeans," is a registered trademark of Arkadiusz Jadczyk and Laura Knight-Jadczyk.
Letters addressed to Cassiopaea, Quantum Future School, Ark or Laura, become the property of Arkadiusz Jadczyk and Laura Knight-Jadczyk
Republication and re-dissemination of our copyrighted material in any manner is expressly prohibited without prior written consent.
.