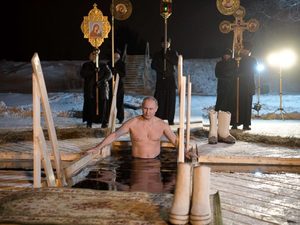 Epiphany
Each time we face our fear, we gain strength, courage, and confidence in the doing.
- Anonymous
Recent Comments
Why do so many of these articles fail to report when and where these atrocities happen? Sloppy reporting harms credibility.
---
These comments do not relate to this post. God save the......is an woeful tune. it cannot be made musically attractive, A National Anthem should...
---
Yak,yak,yak. The state of Israel is the only country with two Presidents. Rivlin and Trump.
---
The main problem with all those who promote violence for political gain is the they are fools, for which there is no cure and only one remedy.
---
Obviously the local force brain cell was being used at the time. people who want to be policemen need to work out whether they really just want to...