About Plain Tiger I've been following SOTT, Quantum Future, and Cassiopaea for quite a while now and am subscribed to The Dot Connector magazine too. I don't know what happened, I tried registering a couple times and I don't seem to have a logon, so in the meanwhile I've just been lurking but I would like to post comments!
I am the cutting edge person of almost every group I'm in, and always try - within free will of course - to disseminate to the groups the information that is necessary to know these days, namely info about psychopathy, channeling, densities, etc. I just find it so necessary at this point to have a support group, because as we know, people do not take kindly to new information, even if it does resound with them.
I am anti-politics and anti-religion except inasfar as these topics need to be discussed to lead to discussion of deeper realities. I love what SOTT is doing, and would like to be part of the community.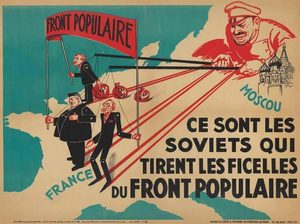 Plus ça change
The bourgeois produces the Bolshevist, inevitably as every half-truth at length produces the contradiction of itself in the opposite half-truth.
- D.H. Lawrence
Recent Comments
"How is it that Amerikan Sheeple, once they learn they've been sheared by these blood-sucking NAY! Blood and Marrow, Life and Soul Sucking,...
---
You gotta wonder how risky that must be for those pilots, as I know that we've saturated the area with 'MANPAD' like things, and there's plenty...
---
Why do folks like that get sooooo greedy? "Jesus made me do it." And, of course, it's no surprise to hear that Tammy Faye is quite unlike those...
---
Well, good for Russia, maybe As Adapt2040 has been pointing out, protein content of wheat has been dropping all over the world, and it may be the...
---
Woody Allen's 1973 film, Sleeper, was prophetic - cream pies, steak, deep fat, and hot fudge do have life-preserving properties!