About Plain Tiger I've been following SOTT, Quantum Future, and Cassiopaea for quite a while now and am subscribed to The Dot Connector magazine too. I don't know what happened, I tried registering a couple times and I don't seem to have a logon, so in the meanwhile I've just been lurking but I would like to post comments!
I am the cutting edge person of almost every group I'm in, and always try - within free will of course - to disseminate to the groups the information that is necessary to know these days, namely info about psychopathy, channeling, densities, etc. I just find it so necessary at this point to have a support group, because as we know, people do not take kindly to new information, even if it does resound with them.
I am anti-politics and anti-religion except inasfar as these topics need to be discussed to lead to discussion of deeper realities. I love what SOTT is doing, and would like to be part of the community.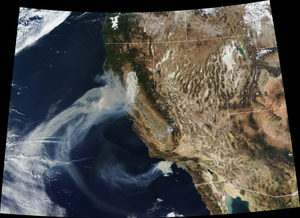 The Camp Fire east of San Francisco and the Woolsey Fire west of Los Angeles make 2018 California's worst-ever wildfire season
A radical inner transformation and rise to a new level of consciousness might be the only real hope we have in the current global crisis brought on by the dominance of the Western mechanistic paradigm.
- Stanislav Grof
Recent Comments
Like Ski lifts, Disney will often put two strangers on one ride if that's the way it works out. It sure looks: - like his co-rider doesn't know...
---
So what happens with vigilante groups, chaos and anarchy, given the recent decision of May regarding Brexit, selling the UK down the river, and in...
---
You mean the same radiation shield that they would have had to have in order to go to the moon 50 years ago?
---
Hang on, didn't they create tacion elements at the hadron collider, all you've gotta do is stabilise said elements and hey presto you can achieve...
---
By my understanding, this is not the first Terracotta Army that has been discovered, in fact if I remember, the first Terracotta Army discovered...