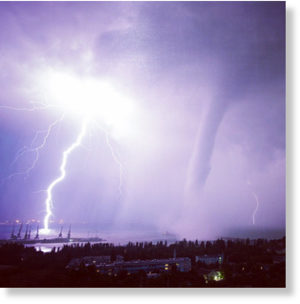 Large waterspout and lightning off Feodosia, Crimea peninsula, Russia. Sept 6th 2018.
Every one rushes elsewhere and into the future, because no one wants to face one's own inner self.
- Michel de Montaigne
Recent Comments
American, ' Marxist Political Correctness' has destroyed the Boy Scouts. Is this author paying any attention to reality ? Girls can join the 'BOY'...
---
"Vedas were probably composed between 1500BC and 500BC" 90% of Vedas were destroyed by British invaders. Some constelations of stars mentioned in...
---
At some time in the future, in the era PH (Post Harvest), vibrational enhanced denizens will marvel at the waves of madness which once swept thru...
---
Putin has a point here. Europeans are not exactly the hard workers Americans and Chinese are. So, cheap workforce is what the bosses in the...
---
THE FUCKED UP DEMOCRATS will make more excuses for this evil woman from hell... Democrats have no ETHICS, MORALS or BRAINS.