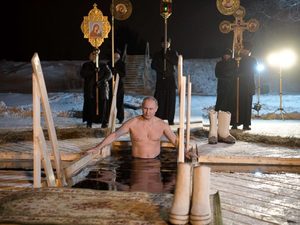 Epiphany
Each time we face our fear, we gain strength, courage, and confidence in the doing.
- Anonymous
Recent Comments
Stay where you are assholes. Don't pollute other countries with your narcissistic posturing and BS.
---
None of this matters. Job fulfilled an act of no confidence in man except that they are liars.
---
The article could have been shorter and far more informative by saying: In our research, we found a total of X# OF CELEBRITIES WHO HAD THREATENED...
---
He was also one of the architects of 911. You can add that to his long list of 'accomplishments'.
---
Russian threat! LOL...... Yet no one seems to care that the CON-gress allowed the sell-off of the entire US' industrial base to a COMMUNIST...