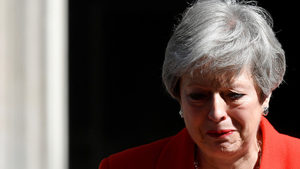 Time to say goodbye: 'Brexit' claims its second Tory PM
"Neither brutality, nor cruelty nor torture will ever bring me to ask for mercy, for I prefer to die with my head unbowed."

The first, and last, democratically-elected leader of the Congo, before he was beaten to death by CIA agents just 6 months later, in January 1961
- Patrice Lumumba
Recent Comments
Well, better diet was in Auschwitz than today. Simply we eat too much calories.
---
It is wonderful to see a real change when someone does the right thing and speaks the truth. This action gives permission to others to follow suit...
---
Notice the combination of the historical punishments of our "best allies" in the Middle East: Last month, Saudi Arabia executed 37 people, mostly...
---
This is damn near SOP in Police Explorer programs; and not just is Louisville. Any SOTTfolk surprised? R.C.
---
So, can Trumpy can credit for stopping this evil tech? +1