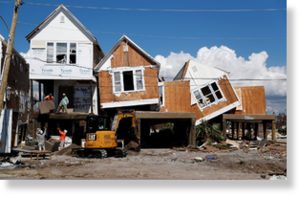 Damaged houses in Mexico beach, Florida, as a result of hurricane Michael are seen as the clean up continues
The great danger is that under the pressures of anxiety and fear, the alternation of crisis and relaxation and new crisis, the people of the world will come to accept gradually the idea of war, the idea of submission to total power, and the abdication of reason, spirit and individual conscience. The great peril of the...cold war is the progressive deadening of conscience.
- Thomas Merton
Recent Comments
Why would such a murder be done in such a high profile manner: the Embassy, the 15 people visibly flown in and out, the obvious arrival with no...
---
Could politics actually be a form of religion?
---
Accuse hell, he is a war criminal, grow some balls and do something about it snowflakes.
---
If only there were a button I could push and send all of them straight to hell: Nothing but a bunch of crooks, liar's, and mass murdering monsters...
---
The Americans have become experts at interference, inciting domestic uprising, preventing people from acting in their own free will, and then...