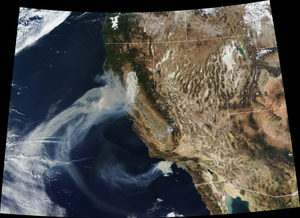 The Camp Fire east of San Francisco and the Woolsey Fire west of Los Angeles make 2018 California's worst-ever wildfire season
Everyone thinks of changing the world, but no one thinks of changing himself.
- Leo Nikolaevich Tolstoy
Recent Comments
White Coat Syndrome is where people blindly trust almost ANYBODY wearing a white coat and/or scrubs. It's ridiculous and like blindly trusting...
---
I love the sound of silence and find it very healing and nurturing. A welcome relief from our extremely loud and obnoxious country. Americans...
---
All of the SI units will be defined by fundamental constants of nature Constants of Nature ... arrogant BS A KM walk will no longer be an...
---
As per Sottreader's comment ... they do seem to be measuring weight and not mass ... A cheap way of transferring mass (mineral / biological) from...
---
Very interesting. I'd like to know why Sott feels this is not Atlantis, though. There is no explanation provided.