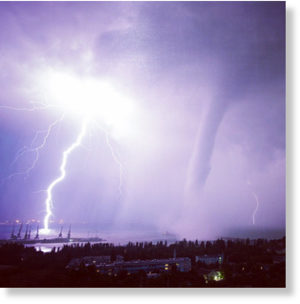 Large waterspout and lightning off Feodosia, Crimea peninsula, Russia. Sept 6th 2018.
Every one rushes elsewhere and into the future, because no one wants to face one's own inner self.
- Michel de Montaigne
Recent Comments
and there you have our nation, amurica the great. all the way to the president. through the halls of the wealthy elite, shuddering in disbelief....
---
Those of us who do not eat meat are unaffected by this. It is nice to experience another advantage with meatless diets.
---
I apprecite Trumanshow. Rince and his immature boybuds are clearly showing off their projection skills... and where is Sott Admin? [Link]
---
notice the ones who cover their face.
---
The lying fucking liberals, led by asshole Feinstein, have hired this lying whore from California to delay the process... That's all the fucking...