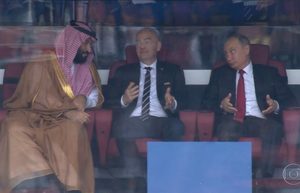 "That's life!"
Willing is not enough; we must do. Knowing is not enough; we must apply.
- Bruce Lee
Recent Comments
I was cruisin along, Near Bakersfield, Listening to gospel music on the colored radio station, When the preacher said to me,. "You know that you...
---
"We wanted to show that the body isn't perfect" I just noticed this. Not 'perfect' per whose standards? The earthworms in my backyard, are...
---
The vaccine program generates mega amounts of finely seasoned loosh. Satan is not going to give up that endless feast for his black hole of a...
---
So let me get this straight. Dog heart == dramatically shortened lifespan potential. Large ears == the easier to hear the government's propaganda....
---
Those two new headquarters buildings will have targets painted on them as their built....