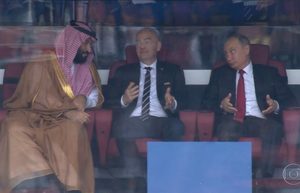 "That's life!"
Willing is not enough; we must do. Knowing is not enough; we must apply.
- Bruce Lee
Recent Comments
Well done, Russia! Congratulations. Outsmart the world with deeds, not words. I'm loving it. Iran would be another country that's up for...
---
A certain German leader would have condensed this entire article to a mere 2 words: "Ausländer raus!"
---
With 'Planned Parenthood' being the elder's Bush's reinvented German Eugenics program, targeting this school pleases the ' we must keep our [gene]...
---
Look at the hyper-observant eyes juxtaposed with the ultra-calm expressions of the people in the photos above. Psychopaths are obsessively...
---
It's not that the beautiful women were taken as mates. That happens everywhere. It's that the ugly ones weren't. In America, and almost everywhere...