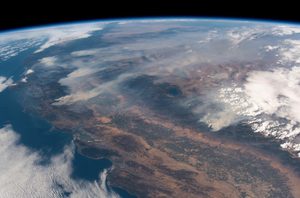 The California wildfires, as seen from the ISS, Aug. 3, 2018
The eye sees only what the mind is prepared to comprehend.
- Robertson Davies
Recent Comments
i read one of his books... the stupidest story possible. a 5th grade boy probably wrote it for him. I will never take this guy seriously again
---
Given the recent US sanctions on Russia, Russia should immediately stop supplying rocket engines to the US.
---
You are totally off base here. Only the Russians interfere in the electoral processes of other countries. This could be an anti-Semitic article..
---
my first question would be, where they got the idea the first people arrived on RapaNui in 1200. i highly doubt that as the Polynesian people have...
---
NOT GUILTY BY REASON OF INSANITY Hi everybody. My name is nedlud. I want everybody to know, that no matter how high up you are on the social and...