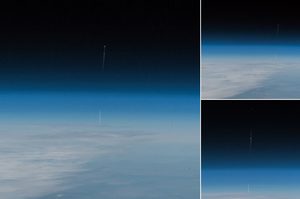 ESA astronaut Alexander Gerst aboard the ISS photographs the moment the Soyuz rocket launch fails, 11 October 2018
In times of universal deceit, telling the truth will be a revolutionary act.
- George Orwell
Recent Comments
all trump is doing is fucking the people of the US and getting rich doing it as soon as the sheeple figure it out it will be too late
---
The Oregonian used to be a newspaper, but the fact that it published "two hot or too cold" suggests that it's now just an online rag.
---
Leslie Stahl is a member of the Rockefeller CFR, along with Dan Rather, Katie Couric, CBS News execs Stephen Capus and Christopher Isham, and CBS...
---
Thanks for this analysis Joe, now Trump is "suggesting" today that Kasshoggi's death was perpetrated by "rogue" killers. The phrase Cuo Bono comes...
---
I remember these same agencies told us the same in the 1990's. Yea, if i remember correctly, they were saying in the 1990s that the Arctic ice...